Your feedback about the trip-planning experts on The WOW List is more important than ever. That's because the world has restarted, travel-wise, and what will matter in 2021 is not the WOW that these experts delivered overseas in pre-pandemic times, but the WOW that they're able to deliver during the pandemic. That's why we are monitoring what these Trusted Travel Experts are doing now for those of you traveling during Covid.
So please, for the sake of your fellow readers and travelers, if you use Wendy's WOW approach for responsible, low-risk travel during the pandemic, send us your trip review as soon as you receive Wendy's post-trip survey.  Your reviews will help our community of avid travelers understand what it's really like to travel now in specific places. We'll continue to add the latest reviews as they come in:
"With only 97 passengers on this cruise, we experienced no lines and excellent, personal service."
GREEK ISLANDS CRUISE, JULY 2021
"Our family of five adults finally got to take our trip. It wasn't the one we originally booked. It wasn't even the second or third iteration, but the fourth!
Several months before the COVID pandemic hit, Tom helped me book a Windstar cruise. A few months later, we were informed that our cruise was cancelled due to delays in the ship's construction updates. Would we like to book another cruise? We did. This time to the Norwegian fjords leaving from Edinburgh. That cruise was later cancelled in 2020 due to COVID restrictions. Again, would we like to reschedule? With incentives? We did and planned to sail the same itinerary in 2021. A few months into 2021, because of shutdowns in the UK, we learned our cruise was cancelled. Again. But Greece was open. Would we like to sail the ship the Wind Star in the Greek Isles? Yes! So, although I wouldn't usually recommend a cruise round trip from Athens in July (the hottest time of the year), we were able to travel and thoroughly enjoyed ourselves. There were hiccups: our stop in Kusadasi/Ephesus was changed to Syros (gorgeous!) when Turkey shut its border, the breakdown of one of the ships engines made sailing a little slower and prevented our stop in Santorini (Windstar bent over backwards to accommodate stopping in Paros instead and chartering a last-minute ferry to Santorini from there.)
We loved the ship Wind Star. With only 97 passengers on this cruise, we experienced no lines and excellent, personal service. And Tom was patient and adept with all our cancellations and rescheduling. My adult children loved the experience and are already hoping to cruise with Windstar next year."  — Patricia Moody
"My husband wanted to stay on board for another week."
BAHAMAS CRUISE, JULY 2021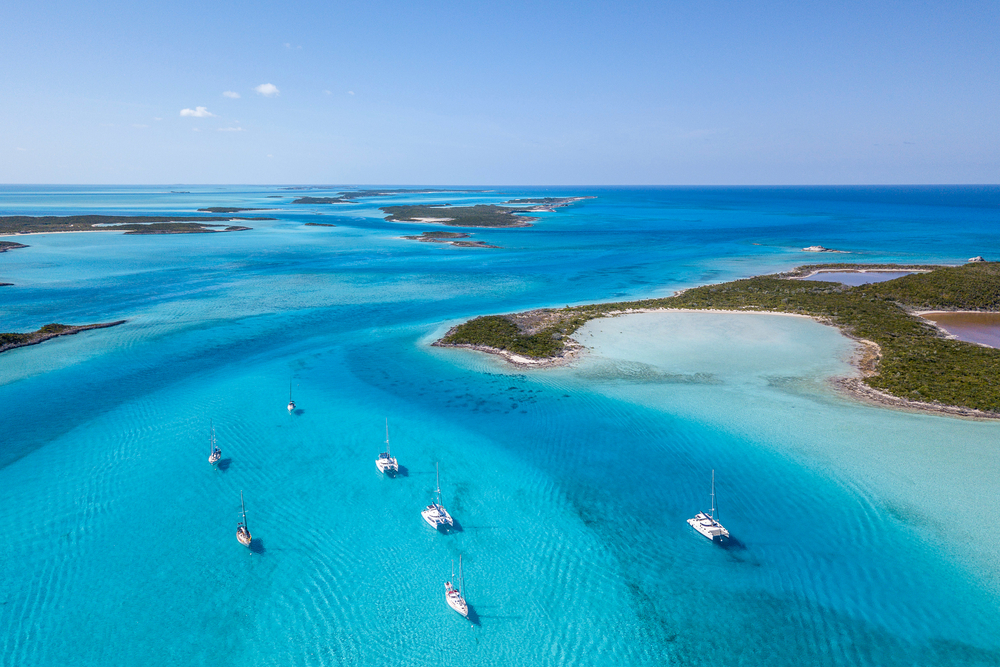 "We were so happy to hear from Tom about Crystal Cruises' Bahamas itinerary. Like many, we have not taken any vacation since the pandemic, but felt completely safe with the required vaccinations and pre-testing requirements on this trip. We understood from Tom that this was essentially a trip to nowhere, which actually sounded pretty perfect for just getting out of our own living room! So glad that we took advantage of the offer and had a wonderful and relaxing time onboard Crystal Serenity. The restaurants, spa treatments and all onboard amenities were great, and in spite of the "small" ship, we kept wondering where all the other people were! My husband wanted to stay on board for another week, but alas, other obligations prevented it. Tom was available and in contact throughout the trip, and I always felt like there was someone to call in the event of any issue, which happily there were none." — Lorraine Victor
"Karen listened to my ideas and translated them perfectly into a special trip for my 18-year-old and me."
TURKEY, JULY 2021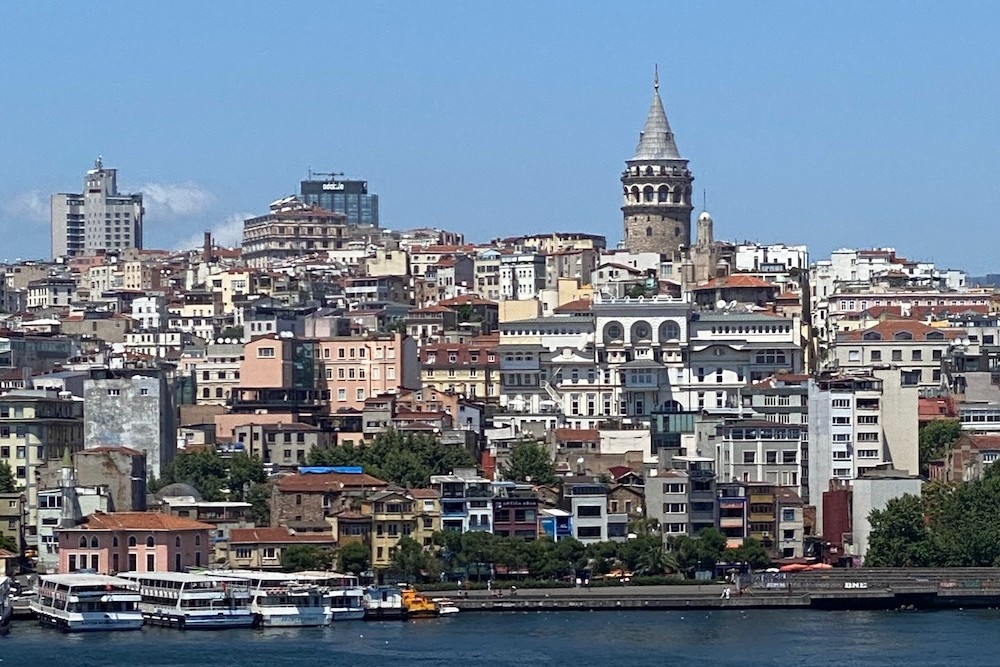 My daughter and I traveled to Turkey on July 5- July 14th. We visited Istanbul for 4 days and then flew to Izmir and spent 2 nights in Alacati and 2 nights in Sirince. We worked with Karen. Everything was very smooth and we felt really very taken care of from the minute we stepped off of the plane. Karen listened to my ideas for what I wanted from the trip and translated them perfectly into a special trip for my 18-year-old and me. Our guides were top notch and both of us liked them very much. I would strongly recommend Karen to anyone thinking of heading to Turkey and why not go while most people are not traveling there at this time. — Andrea Huber
"I can't imagine not using a planner for our trip. We would have floundered."
ICELAND, JULY 2021
Chris planned a wonderful 2 week stay in Iceland for us. We wanted longer stays in fewer places – which proved a challenge – but Chris came up with a great itinerary that fit our wants and needs. We kayaked in a glacier lagoon, went on ATVs on black beaches and had some amazing hikes with really beautiful weather. Chris sent a package with day-to-day itineraries for us that had lots of ideas for stops and sites to see. He also planned really great restaurants for us in Reykjavik that we loved. Chris took lots of time to plan just want we wanted and our first trip to Iceland was perfect. We had an easy covid test before we left – we were in and out in 20 minutes. I can't imagine not using a planner like Chris for our trip. We would have floundered. I can't recommend him highly enough. —Jennifer Andrews
"We hiked to ancient monasteries, floated down rivers…and ate the most delicious Greek food."
GREECE, JULY 2021
Jacoline put together a magical trip for us in mid-July. We had been to "beachy" Greece and wanted to experience something different and go somewhere that was not crowded with tourists as countries opened back up for travel. Jacoline recommended the mountainous region of northern Greece, Zagori. The Pindos Mountains are absolutely stunning, and there is a lot to do. We hiked to ancient monasteries, floated down rivers, hiked to the Beloi viewpoint where we admired an incredible view of the Vikos gorge, met wonderful people, and ate the most delicious Greek food. We visited many different villages and stayed in 3: Kastraki, Ano Pedina, and Aristi. Our hotels and tour guides were a cut above—Jacoline really knows her stuff! One thing I really appreciated was a small binder of our itinerary day-by-day. It fit into my purse/backpack easily and came in handy many times.
I think what makes Jacoline stand out is that she really listened to what we wanted and made it all happen, right down to me having a private guided tour of a winery (Metsovo) and its vineyards with the owner, and my husband being able to cycle in a remote region (near Verdeto) with an expert guide. Jacoline knew we were interested in history, so she arranged for a very special guide who was able to teach us so much about the history of Greece and the region which was awesome—like taking a class on Greece.
It is very rare for me to say this but I can't wait to go back and explore other villages and meet more exceptional people. And of course, Jacoline will be my first call! —Jenn Tabb
"Our trip to Paris was such a welcome return to pre-pandemic life."
FRANCE, JULY 2021
Our trip to Paris was such a welcome return to pre-pandemic life. We worked with Jennifer and her team to arrange a private half day tour of Versailles and a private tour of the Kings stables and Equestrian center. Both were fantastic. The stables tour was absolutely a once in a lifetime treat. I wasn't even aware of the riding academy and am so grateful to Jennifer for suggesting it when I inquired about a private guide for Versailles. I have already recommended that part of our experience to all of our Francophile friends. After the stables we went to the palace where we were delighted to to be among the few who were out enjoying a beautiful day. It was so wonderful to tour the palace without the usual massive crowds. Having such a knowledgeable guide added so much to our enjoyment of that exquisite building. Gigliola's style felt like being with a really good friend who just happens to know the answer all your questions about the art, the rooms, the history and the courts of the many kings.
Thank you again for another WOW trip.—Sue Hilton
"This is the summer to visit Croatia without the crowds…..we are so glad we did!"
CROATIA, JULY 2021
We want to thank Ala and Natasa for putting together an amazing 9 days on the Dalmation Coast and a very special WOW Moment!!! After a VERY long and frustrating flight into Split, we were welcomed with big smiles, cool face towels and yummy ginger lemonades at the Maslina in Hvar. This hotel quickly became one of our favorites! The general manager greeted us daily, the entire staff not only knew our names, but would continue conversations with us from the day before. We ate at the restaurant every morning and a few times for dinner. Top notch food and service every time! One of our excursions was supposed to be a half day boat ride and swim around the local islands. As we were speaking to our skipper and learning about the area, we asked if we could extend to a full day and visit Vis and the Blue Caves off of Vis. Within moments, he called Natasa and the new plan was in place. The last minute change was seamless. We later learned that the Blue Caves often get up to 2000 boats a day and sometimes people wait in an hours-long line to have a brief visit inside. We had no reservation, pulled up and hopped in a waiting dingy to enter. Our caves guide allowed us to stay as long as we wanted, as we were the only people around!!! It was unbelievable!
After several amazing days on Hvar, we headed to Split. The Judita Palace hotel could not have been better situated for touring. With the extreme heat going on, we loved being able to pop into the room for a break during our days. Our guide on the first day got into a car accident on her way to meet us….she was not hurt but couldn't give us the tour. A replacement guide arrived within minutes of our scheduled time and gave us a comprehensive city tour. She was filled with personality.
Split was an excellent juxtaposition from a few days in Hvar. As we headed down to Dubrovnik, we stopped for a detour in Ston. I was a bit skeptical because I don't eat mussels or oysters but was assured by Ala that the experience is worth the visit even if you don't eat the local delicacies. Dennis and his daughter greeted us and took us by boat to their tiny island. They had a magnificent set up of an outdoor kitchen and picnic tables. We learned all about oyster farming and the family history in the area. Eric had the best oysters and mussels of his life! Dennis grilled up vegetables with homemade olive oil, bread, grandpa's wine and cheese. We had big smiles and filled bellies! After the experience with Dennis, our driver knew that Eric loved wine and he took us to his favorite wine maker in the area. This was not a planned stop, but we spontaneously had a wine tasting and tour with the owner. It ended up being our favorite and they were able to ship to the States. We never felt that our driver was in a rush to get us from point A to point B. He genuinely wanted to share the beauty of his country with us and even told us about his days of living in Dubrovnik during the war in the 90's.
We arrived at The Excelsior in Dubrovnik and were at a loss for words when we stepped out onto our balcony in the room with a breathtaking view of the old city. It doesn't get better!! Once again, we had an excellent city tour and wonderful meals. On our second-to-last night, we met our driver in the lobby at 7pm for our WOW Moment. We obviously had no idea what we were doing. The private sunset cruise was magical!! We have seen many beautiful sunsets, but this sunset was unbelievable!! You could literally see rays of light coming out of the multicolor sun. The boat went in and out of the barrier island inlets and caves. It was an experience we will never forget.
Yesterday we flew home and were very sad to leave. As we were told by Ala months ago, this is the summer to visit Croatia without the crowds…..we are so glad we did! —Jennifer Mann
"There are so many possible destinations, stops, and detours—Chris does all the work for you."
ICELAND, JUNE-JULY 2021
Planning an eleven day driving trip around Iceland's Ring Road is a major undertaking. There are so many possible destinations, stops and detours – Chris does all the work for you. First, he sent a multi-page exhaustive list of every activity, adventure or experience to determine our interests and plan the perfect trip for our family. Every activity he booked, such as ice climbing on a glacier, ATVs on a black sand beach and other beautiful landscapes, a whale watching tour from Husavik in which we saw the most humpbacks and minke whales we've ever seen in one day, hot spring/spa visits, kayaking among icebergs, visits to stunning waterfalls and valleys, among others, was great. He even surprised us by adding a private ice cave tour to the itinerary at no extra cost. It was one of our favorite experiences, especially because of the terrific Icelandic guide. Chris provides maps to every single destination and descriptions of every stop (of which there are many), and notes places to get gas/ stop for bathrooms etc. He even made all of our restaurant reservations for us – no other adviser has done so, and we greatly appreciated having reservations set up each night. Many hotels are small and have limited seatings for dinner and limited hours. Most towns are very small and there may not be many (any?) other options. We also loved the restaurants he reserved for us in Reykjavik.
Luckily, Chris provided as part of the extensive materials that were organized by day, letters listing the confirmation number for every single reservation. He knows that many hospitality workers in Iceland are young and inexperienced (many told us it was their first or second day at work). On every occasion but one, the employees were able to locate our reservation using the confirmation number. On one occasion, the hotel receptionist insisted (nicely) that we had no reservations and that the confirmation number didn't have the right number of digits and was therefore not theirs. I texted Chris on the special number he provides for issues while in Iceland. He responded immediately, called the hotel, and sent them the email chain in which they confirmed the reservation. The receptionist then admitted the error was the hotel's. Chris obtained a refund for one of our three rooms, since the hotel had given away the nice room we booked.
From a Covid standpoint, Iceland is ideal. It has experienced 0 (not a typo) cases since late May. It's easy to obtain the required covid test for returning to the US (despite a line we were out of the testing site within about 10 minutes; of course, Chris told us where to go). Also, Iceland is the most stunning country we've visited, and right now you can safely visit an erupting volcano only 45 minutes from Reykjavik. —Rita Solomon
"Because of Covid, and the difficulty in knowing ferry routes, internal air flights, and which restaurants are open, etc, it was essential to have somebody on the ground in Greece…."
GREECE, JUNE-JULY 2021
Travel to Greece June 21 – July 3, 2021
Athens, Oia, Santorini, Sifnos
I have nothing but rave reviews for Jacoline in planning an amazing trip to Greece! Delayed from last year, we were thrilled that we would be able to make the journey this June. Everything from the pacing of trip, to all the wonderful unique experiences, restaurants and hotels were nothing short of top notch. Because of Covid, and the difficulty in knowing ferry routes, internal air flights, and which restaurants are open, etc, it was essential to have somebody on the ground in Greece. We were able to keep in touch the past year, and decide together that it was safe and welcoming to visit Greece this June.
A trip to celebrate my daughter's sweet 16, which became "sweet seventeen", we had lots of activities planned, a must when traveling with an easily bored teen. Jacoline arranged everything with the best guides – a private tour of the Acropolis (a huge bonus to traveling now – we shared the view with only a handful of people!, an e-bike tour that turned out to be so much fun, and a food tour through "Old Athens". Onto Santorini where we had a great day with tour guide Kostas, in which we saw the whole of Santorini, had an amazing sunset cruise and kayaking tour. Jacoline planned a pottery/kiln session with an artist on the island for our budding artist – a fantastic experience! We ended our trip in Sifnos, a lovely laid back island with great food, and amazing scenery. We had another awesome private boat charter, as well as a fun cooking visit to an organic farm.
Because of the locale, having pretty much everything outdoors due to covid was easy. Masks remain required in all indoor spaces. We felt very safe being vaccinated – and Jacoline recommended bring covid self-tests along for reentry into the states. So glad we did this! Process was smooth and so easy – we could do the testing right in our hotel room!
Having Jacoline as our travel specialist was the best thing we could have done. She spent time on the phone with me going through our priorities, likes and desires for this trip and came up with an amazing itinerary that was tailor made for our needs and wants. Every experience we did, every hotel we stayed at, every restaurant, shopping, and spa were perfect for us! Adding in the complications of covid delays and rebookings, Jacoline was invaluable. I would use her again in a heartbeat – here's hoping our next trip is soon! —Christine Daudelin
"The private yacht cruise was a great way to view the city and certainly not something I would have known was an option without Karen."
TURKEY, JUNE 2021
We had an amazing time exploring Istanbul with our guide, Esin. Istanbul is a massive, sprawling city that would have been difficult to navigate on our own. Our itinerary was perfect, and it was clear that it was carefully created to minimize time in transit, crowds, and to give us a snapshot of historical timelines (i.e. visiting the Topkapi Palace and then the Dolmabahce Palace). Esin has an amazing command of Turkey's history and shared so much information with us that made all of our experiences more engaging.
Every experience we had in Istanbul was enjoyable and easy because all of the logistics were taken care of for us. Our driver was amazing and made moving around Istanbul stress-free. Esin enriched every experience and made it frustration-free for us as we never stood in a line, didn't have to check schedules, hours of operation etc.
We were traveling as three generations of women and Esin had an excellent ability to appeal to all of our interests. She was incredibly flexible and patient. My mom was dealing with a foot injury and Esin was extremely protective of her, always scouting for an elevator and ensuring she was okay. In general, she was protective of all of us at all times, which made us feel very comfortable exploring a country that was new to us. She taught us about cultural norms and traditions, helped us negotiate at the bazaars, and made sure we had a good plan for dinner every evening before leaving us at the end of the day.
I don't often use travel agencies as I like to research and figure things out on my own. Because of the enormity of Istanbul though, I decided to use Wendy Perrin (referred by a friend). I am so thankful that I did. Karen's team made excellent recommendations and arrangements throughout our stay. The hotel and our cruise were two of my highlights. The Bank Hotel was fabulous and had the boutique feel we wanted. It's a beautiful, clean hotel with supreme service. Another highlight is the private yacht cruise we took. It was a great way to view the city and was certainly not something I would have known was an option without them. Karen added to our trip in so many wonderful ways and Esin was the perfect guide for us. We are so thankful!  — Christina Schwam
"My daughter is studying Italian and the idea of a crowd-free, cruise-free Venice seemed like a once-in-a-lifetime opportunity…."
ITALY, JUNE 2021
My 17-year-old daughter and I recently returned from a father-daughter trip to Italy, expertly arranged by Jill. This was the second of two trips I asked Jill to help me with for the month of June, and she literally put this fabulous experience together in under 10 days. We have been to Italy several times, but since my daughter is studying Italian and the idea of a crowd-free, cruise-free Venice seemed like a once-in-lifetime opportunity, we decided to spend our 8 days in Italy divided between Milan, which my daughter had never visited, and Venice, where we last visited for New Years when my daughter was in late elementary school. Jill planned the perfect trip for us. She made the effort to get to know our travel style and our range of interests, which made a difference in terms of hotel choices and tour recommendations. We were Jill's first post-quarantine travelers to Europe, but because we are seasoned travelers (and can get by in Italian), we were comfortable being at the vanguard.
We toured privately throughout, and the guides adhered scrupulously to the safety precautions in place at the time. The crew Jill uses in Italy is top notch. Jill has lived in Italy and returns there often, so her advice reflects her extensive on-the-ground experience. She also anticipated logistical issues for us.
For example, we had reservations at a one Michelin star vegan restaurant (my daughter is vegetarian) in Milan the day we transferred to Venice by train. Jill timed the transfers like clockwork, anticipating the amount of time we would be at lunch with amazing accuracy and arranging for a driver to pick us up from the restaurant to take us to the hotel to get our luggage before continuing to the train station. Although that may sound minor, not having to scramble for our own taxi in a residential area that afternoon eliminated any risk of our missing the train. We hadn't talked about that arrangement ahead of time, but anticipating that issue by arranging that transfer demonstrated an attention to detail I sincerely appreciated.
Jill arranged all our tours, and an especially memorable one was spending half a day on a design tour in Milan.
This tour included meeting an up-and-coming fashion designer and also a young shoe designer. My daughter and I are both art fans, and we toured the Academia in Venice with an art historian. When her usual contacts in Milan could not obtain tickets to the Last Supper (we finalized arrangements the day before departure so with reduced access I hadn't expected to be able to visit the masterpiece), Jill reached out to a contact she has at the Milan Chamber of Commerce, and presented us with two coveted tickets as a present to us.
In both Milan and Venice we were the first Americans that our guides had in over a year, and everyone was happy to have us back. Venice was magical without the crowds, and Jill's experience in Venice paid off for us there too. I must also compliment Jill for making it easy to say that something was out of my price range. She also was perfectly fine with my using my Marriott Bonvoy points for my stay at the St Regis in Venice (which is a wonderful hotel, by the way).
Given how expensive hotels in Venice can be, she is used to working with people who want to redeem points in that city.
Her recommendation of the Vik Galleria in Milan was spot on in terms of location, design, and service. She suggested this property rather than another one I initially considered, and I'm so happy she did. We could not have asked for a more central location with very interesting design and a wonderful staff.
Jill is approachable, easily reachable, and extremely knowledgeable. She was great to work with.
—Joseph Kass
"Our trip was flawlessly planned, went off without a hitch, and was beyond memorable!"
ZAMBIA AND BOTSWANA, JUNE 2021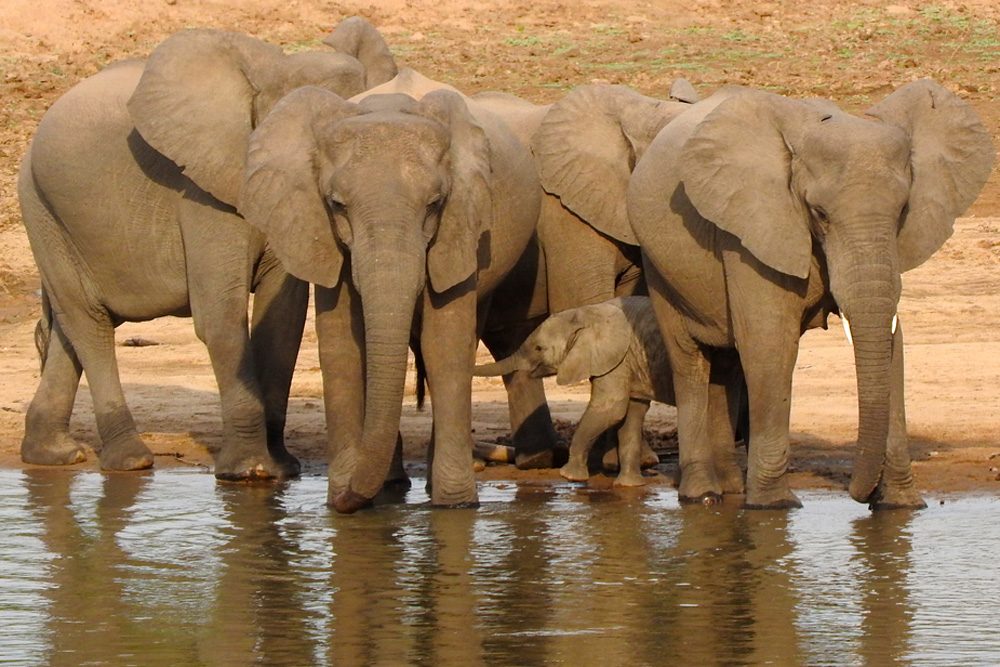 We just returned from an unforgettable trip to Zambia and Botswana in June! Cherri and her team were wonderful to deal with and helped us to plan a trip we had not considered for this year until listening to the WOW Week list of speakers in May. Taking a safari trip was on our bucket list, and we know that one is generally planned months if not years in advance. We left one month after first speaking with Cherri's team based on what we learned.
Africa is the definition of uncrowded at this time, and, as all activities and dining are outside, it could not be more Covid friendly. We had many camps and experiences almost totally to ourselves…something we know we will never be able to replicate in the future! From helicopter flights to romantic dinners in the wild, our trip was the definition of fabulous! The team listened to what we wanted to do, helped us to coordinate all needed Covid tests both here in Chicago and during the trip, connected us to a wonderful flight coordinator, made sure we had all necessary paperwork, travel insurance and plans that ensured that the trip could be managed in a more challenging time. Travelers now truly must have people to "watch their backs"…our return flights were cancelled by our carrier on the day we were due to leave, and our flight coordinator and Cherri's team went to work to make sure the problem was solved before we left. The coordination for each leg of our trip was flawlessly planned, went off without a hitch, and our trip was beyond memorable! —Jennifer Olson
"Julie had great suggestions and detailed personal knowledge of the housing options."
MEXICO, JUNE 2021
What a wonderful trip! We flew for the first time in almost 2 years and rented a beautiful home near San Jose del Cabo. The home was very private and we felt completely safe during our trip. Julie helped us all along the way, from deciding whether to rent a house or stay in a hotel, to helping with activities, to a COVID test prior to departure. Oh, and we also had our WOW Moment, which Julie planned. It was fantastic, more below.
Julie helped us decide to stay closer to San Jose Del Cabo than to the more touristy Cabo San Lucas, and that turned out to be a great decision. We were traveling with our small family of 3, including our young son, and so wanted to find a villa that was smaller, rather than a larger party-style house. Julie had great suggestions and detailed personal knowledge of the housing options. We ended up with a lovely home in La Quinceria, which was perfect for us, with a gorgeous outdoor living space and pool.
We also got super helpful advice on activities and logistics. We arranged for transportation from the airport, to have some basic groceries stocked in the house fridge, and for a rental car to be delivered to the house upon our arrival. We spent a lot of time enjoying the house but we also had a few fun activities. One highlight was Flora Farms, a beautiful organic farm and restaurant that is a must-do for foodies. Julie helped us set up a private tour, which was so fun and informative, as well as a great breakfast. Julie's team also helped us set up a golf outing for my husband at Puerto los Cabos, which he really loved. And, we planned a driving trip to the lovely town of Todos Santos, through the desert.
We were also lucky enough to have a WOW Moment on this trip as we've taken several trips using great planners suggested by Wendy and team. We were picked up at our house by our guide, Oscar, who is a lovely man with a great knowledge of the local area, its geology, history, traditions, culture, and food. Oscar took us to the marina in Cabo San Lucas, where we took a private boat to a secluded cove for a private snorkel. We were so happy with the location, especially as we saw how crowded the other snorkel locations were. Oscar helped our 10-year old son learn how to snorkel and helped him spot puffer fish, angel fish, and other cool wildlife. And then Oscar made us the most amazing gourmet lunch on the boat! We had some delicious local fish, sashimi style, and a ridiculously amazing guacamole. He loves food almost as much as I do! :-). And to top it off, Oscar helped us find a local fishmonger on the way back. I bought marlin and bonito, both caught that day, and cleaned and cut to my specs, with a friendly pelican who enjoyed eating the fish scraps. We grilled the fish over the next 2 days and they were amazing! A total home run and we were so grateful for this outing from Julie and team Wendy. THANK YOU!
We had a 24/7 concierge named Hector the whole time we were there and he was amazing! Hector did a great job with questions about the house, activities, grocery stores (I recommend Selecto), restaurants (try Don Sanchez, Agave, and tacos at La Lupita Tacos and Mezcal), and the like. He was really spectacularly good and we appreciated this as a touch that a great travel planner can help provide. He even arranged for a local doctor to come to our house for a required COVID test to re-enter the US. Simply unparalleled service!
So, a fabulous trip from beginning to end. We felt so safe and were so grateful to be in a beautiful place with such lovely people. Julie, Wendy and team – sincere Thank You!! We can't wait for our next adventure, wherever it might be. —Chris Kloes
"Working with Jacoline is like having a family member with exceptional taste at your side."
GREECE, JUNE 2021
We took an amazing trip to mainland Greece and the Peloponnese with Jacoline as our planner – June 16 – June 29th, right as Greece was opening to American tourists. First – Jacoline's team was amazing to work with in general – our original trip was planned for March 2020, and because they have such good relationships with their vendors, we were able to reserve the majority of our paid trip towards this year's trip in credits. More importantly, working with Jacoline is like having a family member with exceptional taste at your side. We traveled as a family of four (two 12 year old kids), and shared that we wanted to make "real" their interest in Greek Mythology (Percy Jackson fans of course!) The guides were all very professional, knowledgable and patient with our children. We come from San Francisco – so are foodies, and we found that the restaurants that Jacoline reserved for us, as well as the ones recommended in her team's guide – were all of excellent quality and value – not a single tourist trap in the mix. It was the most varied trip – with wonderful boat trips to beautiful beaches off the southern tip of the Peloponesse, an E bike tour through Athens, a guided tour through the nearly empty site of the Byzantine city of Mystras, and a visit to a biodynamic wine / olive oil producer outside of Nafplio. We cant wait to go back and definitely will look up Jacoline for our next trip!
—Angela Wong
"Because of the open air environment, we felt perfectly safe."
BELIZE, JUNE 2021
We visited Belize in June 2021 with our extended family. Patricia found the perfect place for us – Sofia's Beach House at the fabulous Turtle Inn in Placencia. The resort is luxurious, but not pretentious. Patricia planned day trips of snorkeling and island hopping which we all enjoyed immensely. We also did the ATM cave tour – which was an incredible adventure for our family. The staff at the Turtle Inn wore masks, but because of the open air environment, we felt perfectly safe. We would definitely go back! —Rhonda McCune
"Karen was wonderfully helpful in providing us all the information we needed and making arrangements for private and Covid-safe activities."
TURKEY, JUNE 2021
Our family of four traveled to Istanbul in June of 2021 with the help of Karen and her team. We had a phenomenal trip.
My wife and I were vaccinated; our two kids (ages 9 and 3) were not, and so we really wanted a trip that would be safe and easy to control (with respect to social distancing and covid protocols) as well as exciting and fun and everything else a trip should be. In researching potential destinations, we got comfortable and excited about Turkey because it was more likely to be open (including for our unvaccinated but safe and covid-negative kids) than EU destinations and because the country had prioritized the tourism industry in its vaccination roll-out (so that most everyone we would come into contact with at hotels, restaurants, and tourist sites would be vaccinated). Karen was wonderfully helpful in providing us all the information we needed (from primary sources like the Turkish health authorities) and making arrangements for private and covid-safe activities throughout the trip. Of course Istanbul is also a fascinating city and one that we'd always wanted to visit.
We decided on just under a week in Istanbul—and left other locations in Turkey for a future trip. Staying in one place and avoiding extra flights made sense for a shorter trip, especially with our kids.
The trip was incredible, and we couldn't be happier with the planning. Karen's team arranged for sightseeing visits where we practically had the sites to ourselves (one benefit of reduced tourist traffic during covid) and set up great activities (including a private cruise on the Bosphorus and a cooking class). Our guide Tülay was wonderful and understood the pace we needed to keep the sometimes short-attention-spanned kids engaged. Everyone we met was warm and friendly and couldn't have been nicer or more helpful. We felt entirely safe from a covid perspective and can't wait to get back!
—Brad Weldon
"Most of the activities and eating were outdoors, and masking was therefore minimal…"
GREECE, JUNE 2021
We traveled to Greece June 9-26 2021. My wife and I accompanied by our son, started our trip in the Peloponnese. We were joined a week later in Athens by my 2 single adult daughters. We finished up with 6 days in Santorini. Jacoline was our WOW expert for our trip.
We had a great trip which met all our needs, and provided special memories for us as a family. Our trip had been delayed a year due to COVID, and Jacoline was able to keep the majority of our payment for the delayed trip, about 90% I would say. Going to Greece after it opened up May 14th was actually pretty easy…..if you are vaccinated! We just had to show our vaccine card, fill out a "locator" form for the Greek government, and we were good to go. Most of the activities and eating were outdoors, and masking was therefore minimal. Indoors, such as at museums, required masks of course. We needed a COVID test to return to the US, which Jacoline arranged to take place right at our hotel room. There was a cost (120 euros X 5) but it was simple. We had the results emailed to us later that day.
Jacoline is a delight, and specializes in unique experiences and smaller boutique-style accommodations. We were very happy with our various hotels and guesthouses. We loved all the guides (some of them archeologists), especially their kindness and enthusiasm. We like being active, and Jacoline arranged sea kayaking, a private catamaran sunset cruise with snorkeling-type activities with a fabulous dinner on board, and pottery class with a Santorini master. Everything exceeded our expectations. There were a couple of schedule glitches along the way, handled easily with a few emails.
I think Jacoline deserves all the accolades one can throw her way, and I would certainly love to use her again in that area of the world. I can't speak for other countries, but happily COVID had minimal impact on our enjoyment of a memorable family vacation. —Michael Kelberman
"Meg's experience and network allowed us to re-enter the realm of international travel with relaxed smiles and a feeling that the world is hopefully on the mend."
MEXICO, JUNE 2021
What a great trip our group of eight all had! Everyone agreed that the Rosewood Mayakoba is absolutely lovely, as is the entire resort property with all four Mayakoba hotels available to guests. All of our planned offsite activities as well as our spontaneous ones were lots of fun and very memorable…. swimming with the whale sharks and manta rays with marine biologist, Rafa!!!; Cozumel diving and snorkeling with a ceviche lunch on a floating table; Dos Ojos cenote dive/snorkel exploration and private-guided Tulum tour; private cooking lesson at the beautiful Ceiba Garden; archery lessons; tennis; cycling daily through the resort; running on the nature trail throughout the property; lounging at our pool and hot tub at our beautiful villa; dinner at a different restaurant every night. And most especially, we loved the wonderful people of Mexico …. all were so very friendly, gracious, and kind. Mirsa, our private guide, scuba and snorkeling leader, and logistics expert extraordinaire was the star of our Riviera Maya trip. She is a true gem, always laughing and engaging, while watching out for us at the same time. The entire staff at the Mayakoba resort was amazing in every respect and also surprised us with gifts most every day. All of these wonderful experiences lead back to our super WOW list travel specialist, Meg. She planned this really wonderful adventure and getaway in truly difficult times. Her experience and network allowed us to re-enter the realm of international travel with relaxed smiles and a feeling that the world is hopefully on the mend. —Debbie DeSantis
"When he said he was available for us during the trip 24/7 he was not kidding."
ICELAND, JUNE 2021
Iceland booking by Chris was covid appropriate. We had an initial phone call with our family of 4 so Chris could learn about our desires and help determine the best activities and itineraries. A few days later, he called to discuss choices in more detail as well as discuss each hotel option. After the first draft of the itinerary, we had another discussion to fine tune it. He was so enthusiastic and put together a great trip for us. That is standard in the industry. Where he stands out is his customer service and "extras". When he said he was available for us during the trip 24/7 he was not kidding. When we checked into our first hotel after 14 hours of travel, they had the wrong room type for us. They agreed to let us nap there while they found another room. Before we took a nap, I emailed Chris to let him know. When we woke up, everything was straightened out and he bought us box lunches to make up for the inconvenience. Another extra was the dairy free birthday cake he gifted us for our daughter's birthday! Another dairy free extra was when we realized the special bread they bake in the ground at the Fontana spa had milk in it, he called the bakery and asked them to provide a special dairy free one for us. They had never done this before and did it especially for us. We were in contact with Chris in real time by email throughout the trip with logistical questions which he answered immediately. We had a problem at one hotel (room was not as advertised) and by morning he had arranged for us to move to an "apartment" on the property and negotiated free breakfast for us which was not included in the apartment price. These things added so much value to our trip. Chris was genuinely pleased to be helping us and always made us feel so well cared for. The trip was a breeze as he provided an inch thick packet filled with vouchers, detailed maps and even photos of where we were going. The restaurant choices were all excellent and each activity was fun. We especially loved the private retreat at the Blue Lagoon, the Ice cave adventure, the kayaking in the glacier lagoon with Icebergs, the Feather Canyon hike and the town of Reykjavik. We decided not to do what was planned for the last day and Chris came up with an excellent alternative immediately without blinking an eye. The only advice I can share to avoid any unpleasant surprises during the trip is to communicate each day with the activity provider about the expected weather and plan for the worst case. We had a worse case weather experience at the river bathing and were not as prepared as we should have been. We were safe but it was a challenge. Iceland is beautiful and a relatively covid safe trip being outdoor for most activities. Everyone is covid tested at the airport on arrival even if they are vaccinated. The only time I saw people in masks were on the tour buses. The restaurants and hotels are pretty well staffed and there are not too many crowds of tourists yet. Everyone speaks perfect English and the food is excellent. Chris did a wonderful job for us on very short notice. —Beth Minick
"Everything happened seamlessly – luxurious smooth transfers, dinner reservations – everything worked without a hitch."
CROATIA, JUNE 2021
"Ala planned the perfect trip for us with guides and drivers for 12 days through Croatia. We started in Istria and down the Dalmatian coast to end in Dubrovnik. Throughout the planning process, she was thoughtful and curious about our interest and planned an itinerary that suited our personality. We had very knowledgeable guides who were passionate about the history and culture of their towns and regions. The hotels that she recommended were relaxing and a wonderful way to start and end your day. Everything happened seamlessly – luxurious smooth transfers, dinner reservations – everything worked without a hitch. Something for everyone – a lazy day on the beach or balcony, hiking through national parks, truffle hunting, oyster/mussel tasting, kayaking, to a few hours cycling through the rustic towns, vineyards and lavender fields. With not the usual crowds – now is the best time to soak in all Croatia has to offer.
Ala was also up to date on the COVID requirements and we were able to go through the bureaucracy of travel without any incidents." —Jonathan Tsai
"Zulya set up a lunch with her parents and family in her hometown of Bukara."
UZBEKISTAN, MAY-JUNE 2021
I traveled to Uzbekistan w/ Zulya in late May/June of this year. Here are the highlights:
* the country was fully open as was Tajikistan. I had originally planned to also travel to Turkmenistan (this trip was originally planned for last year but COVID made it untenable) but it was still closed due to COVID.
* My itinerary was the same as the original one, minus Turkmenistan. It included a week and a half or so in UZB and 3 days of hiking in the Fann Mountains in TJK.
* The logistics were flawless — was smooth and well though out. My guide, Faikhridden, was also great and was w/ me for the entire trip. I also had two drivers as I covered a lot of territory. However, this was unique as I have typically had multiple guides and drivers — often one in each city that I visit as it is more economical. This was a plus for me — it was great to get to know both Faikhridden and the drivers — they were all kind, helpful, and knowledgeable.
* UZB is fully open, despite COVID. I felt very comfortable throughout as I am vaccinated, although I mostly wore a mask b/c of the testing requirement to return to the U.S.
*I traveled to Tashkent, Nukus (Savitsky Museum), Khiva, Bukhara, Samarkand and the Tien Shan mountains. The sites were all great and I learned a lot of history about this part of the world that is often overlooked in American schools! In particular, i enjoyed the Savitsky Museum in Nukus. Zulya set up a private tour w/ the Museum exhibition director who is also an art history professor at the local university. She was terrific and spent over 2 hours w/ me. Her explanations of the history in both Russia and Nukus/UZB during the 1920s – 1940s gave me a great perspective on the art. Her descriptions of the artists and their art was also terrific. While it's not on many itineraries b/c of its remote location and lack of other things to see (although we visited a very interesting cemetery outside of town w/ a beautiful underground mausoleum), people who enjoy art should make the effort!
*Another highlight was Zulya setting up a lunch w/ her parents/family in her hometown of Bukara. It was a real treat to meet her parents as well as many of her siblings and nieces, nephews. The lunch was really tasty and bountiful — they demonstrated how they make plov, the national dish, and also had many other tasty dishes, bread, and homemade fruit juices. After lunch, the children put on a dance show, first the boys and then the girls. I was asked to join them — I am NOT a dancer but gave it a go! Their warm hospitality was much appreciated and I had a wonderful time.
* The ancient cities of Khiva, Bukara, and Samarkand are all wonderful — the architecture is breathtaking, perhaps some of the best preserved Islamic architecture in the world.
* The only disappointment was that the Tajikistan border inexplicably closed a day before I was to travel to TJK!! I don't think Zulya or her team were able to figure out why (it was only for a short period of dates). So my hiking had to be canceled, a big disappointment. However, Zulya and her team pivoted and were able to organize hiking in the Tian Shan mountains just outside of Tashkent w/in 24 hours, complete w/ a guest house and a local hiking guide. I did 3 hikes and the scenery was great. While I would have preferred to see the Fann Mountains/Seven Lakes, it was great to still be able to do some hiking on such short notice. I appreciated Zulya's ability to arrange this w/in less than 24 hours' notice!
*My COVID test was arranged at my hotel 3 days before my departure — very easy and results were provided w/in 24 hours. —Sally Lee
"We felt Covid-safe in every hotel, on every activity, and in all situations."
COSTA RICA, MAY 2021
We just returned from an amazing trip to Costa Rica designed by Pierre and his colleague Michael. We couldn't be happier with the entire experience, start to finish. In our initial phone conversation, Pierre understood that we were looking for a stress-free balance of activities and relaxation. We also needed a bit of assurance that it was a good time to travel to Costa Rica. Pierre shared information and gently reassured me that Costa Rica is eager to welcome back tourists and that Covid protocols are being followed and respected. He couldn't have been more correct. Costa Ricans are incredibly friendly and lovely people, and we felt Covid-safe in every hotel, on every activity, and in all situations. Pierre and Michael ensured that our trip was stress-free by arranging everything – private transportation, wonderful activities, professional guides, and beautiful lodging. They even arranged for our Covid tests to be taken in San Jose the night before returning to the US. The trip was flawless, and they exceeded our expectations. Thank you, Pierre and Michael!! —Daena Craven
"I felt safe and that my family was very well taken care of."
CROATIA, JUNE 2021
"Ala planned a wonderful 10 day trip to Croatia in June for me, my husband, and my 9 year old son. We started in Istria and wound our way down the Dalmatian coast to Split. We spent a couple nights on the island of Hvar in the most peaceful and elegant hotel overlooking the Adriatic. Ala included activities that were exciting for my child: truffle hunting with dogs in Istria, a boat ride with swimming around the Pakleni Islands, and a fresco painting workshop. My husband and I loved our tour of Split and the Diocletian Palace. Ala found us a hotel right next to the Palace and our tour of the Palace was fascinating. In Istria we visited medieval hill towns with our wonderful tour guide Jasmina. All the tour guides were exceptional, informative, and personable. Ala was up to date on what Covid tests we needed, turns out we only needed to get tested for our return to the States. She suggested an at home Covid test that we packed in our suitcase and was super easy and convenient to take. We felt completely safe traveling around Croatia, most of our activities were outside and all of our guides wore masks. The hotels were very conscious of Covid safety. Every restaurant Ala recommended was amazing. I would not have been able to plan a trip like this on my own. We saw so much and learned so much in 10 days! I felt safe and that my family was very well taken care of." —Leslie Manning
"We LOVED the over-the-top VIP treatment and the bonus of having PRIVATE GAME DRIVES"
ZIMBABWE, BOTSWANA, JOHANNESBURG and UGANDA, MAY-JUNE 2021
"We booked this trip for 2 back in March 2019 for May 2020, and then we all know what happened – Covid! Luckily for us, we booked with Cherri (conception with Cherri and hands on operation with Elizabeth), and it was very smoothly rebooked (and even slightly tweaked with money returned) for May 2021. Honestly, it couldn't have been easier, and I know this, because I had a couple of pre elements I had booked myself that were not that easy to deal with. Coming from the Tourism Industry, I understand how incredibly terrible this time was for all of Tourism worldwide, and of course, the loss of life and horribleness of Covid. Because of these two opposing themes – Help Tourism and Don't Contribute To More Covid – we really struggled as May 2021 grew closer… do we go? 1 month out we received our 1st Astrazeneca Shot and prior to our departure, no flights, camps or any details cancelled on us, making us believe that we were doing the right thing. Obviously, we really wanted to go, and we realize how incredibly privileged we were to actually be able to go.
The most challenging part, that Elizabeth expertly figured out for us, was all the Covid testing. We had to get a Covid test in Vancouver 48 hours prior to our flight, then a Covid test at our home that was 48 hours before arriving in Zimbabwe (which we received while in the air), a Covid test in Zimbabwe that would get us into Botswana and a nurse was flown into our camp in Botswana for a covid test to get us into Johannesburg – which lasted us through to our arrival in Uganda, a test in Uganda to get home and our final two tests when we were home.
Prior to our departure, we received a package from Elizabeth – shirts, hats, luggage tags, masks with filters and most importantly a small bound book in a beautiful leather case, that was ALL of our information, including a TIP GUIDE! I cannot stress enough how much I LOVED this….it provided the exact amount to tip for each and every interaction. It allowed me to get the exact amount in denominations of US currency, etc and alleviated so much stress that I usually feel when travelling. We never had to worry about getting more cash or change during the entire 3.5 week trip.
The true mark of how amazing Elizabeth was, is that we had zero issues during our trip and no reason to contact her (other than her checking in that all was great) as all ran according to her plan. Including being met just off the plane by a greeter to smooth our arrival process in Entebbe!
Our itinerary was Victoria Falls – Batonka Lodge, 4 nights / Linkwasha Camp Hwange Zimbabwe, 4 nights / Lagoon Camp Botswana, 3 nights / Kwara Camp Botswana, 3 nights / Johannesburg Fairlawns Hotel, 2 nights / Entebbe Uganda Hotel No 5, 2 nights / Primate Lodge Uganda, 2 nights / Buhoma Lodge Uganda, 2 nights.
We felt safe everywhere. In many places, tourism had been a focus of their vaccination program, but everyone still wore masks (Victoria Falls and Uganda weren't the best at wearing their masks properly, but they did have them on their faces!) All of the camps were really into hand sanitizing. The Botswana camps even took everyone's temperatures 2x daily. There really wasn't a need to social distance as we were often THE ONLY ONES IN CAMP! Linkwasha it was just us for 2 nights, Lagoon for all 3 nights and Kwara for 1 night. In Uganda, there were 2 to 5 rooms in house during our stays. How special and guilty did we feel? Is this how billionaires who do a camp buyout feel? Of course, we LOVED the over-the-top VIP treatment and the bonus of having PRIVATE GAME DRIVES! The guilt came from knowing that the Tourism Industry is so important and so many people's livelihoods were affected, BUT they all kept telling us how happy they were that we decided to travel and could we please spread the word. The only slight downside, that pains me to admit publicly, and I know makes us sound like unappreciative, privileged A-holes, is that we were slightly over serviced! When does that happen! When you are the only guests!
We LOVED all 3 camps in Zimbabwe and Botswana, each for different reasons, which was great. And overall, our game viewing was OUTSTANDING! Our driver/guide Livingstone at Linkwasha, our guide/tracker Spencer and James at Lagoon and at Kwara our guide/tracker Carter and Luke. They found us everything we asked for and more – we ran with wild dogs and lions, we searched hard and found not one but two cheetahs! We had an amazing walking safari in Hwange. I could go on and on. The photos and videos are beyond amazing, we saw so much. Everyone was so happy we were there, and they were super excited to get back out and find all the game as well.
In Uganda, the big draw was the Gorillas, which we saw at the very end of our trip. Elizabeth had arranged for us to do two days and we can't thank her enough – just one would never have been satisfying. Our only slight change is that my husband thinks we should have done the gorillas at the beginning of our trip as he was a bit concerned about physical factors (getting a cold, previously injuring ourselves) and I really did not enjoy the 8.5 hour drive from the Primate Lodge to Buhoma Lodge – Uganda roads are terrible. I would suggest if people want to do the Chimp treks (which were very easy and it was super to see the chimps in the wild) that they fly.
At the beginning of our trip, flights and airports were not very busy, and a month later, on our return, you could see the uptick – people are travelling again!" —Judy Calvert
"Having a local contact just helps with any small glitches and gives a feeling of confidence."
CROATIA, JUNE 2021
"I traveled to the Istrian peninsula in Croatia in June, 2021 with my husband.
We planned this trip at the last minute, inspired by the fact that Croatia was open to Americans. It was a long trip to northern Croatia, about 24 hours from our home in Wisconsin to our hotel. Most of that time was masked. I was nervous about the requirements to transfer through Germany, but we were able to pass through with our vaccine card. I would highly recommend leaving more time at the airport for travel to Europe, the document control (verifying vaccine status and/or negative tests) is ever-changing, confusing and very slow.
We had traveled to the Dalmation Coast 2 years ago and wanted to experience a different part of Croatia. It was wonderful, rolling hills, hill top towns and very few people. One of our favorite experiences was renting a Porsche for a day and driving around the countryside. The wine and olive oil are wonderful, our suitcases were pretty heavy with bottles on the way home! After our time in the interior we spent a few days on the coast in Rovinj. We rented a boat and captain for one day and loved seeing the coastline from the water.
We had a wonderful guide, Jasmina, with whom we very much enjoyed spending time. She knew just how much to educate us to keep us interested. A pasta making class at a small Konoba was entertaining and delicious.
It is wonderful to have a trip planner such as Ala. We were met at our plane, fast tracked through and driven right to our hotel. Ala arranged for the Covid test that was required to reenter the US, and it was an easy, seamless process. The hotels were very different and very well chosen. Having a local contact just helps with any small glitches and gives a feeling of confidence." —Deborah Wente
"He was very responsive to questions and emails and I always felt like he had time for us and our questions or needs."
FRENCH POLYNESIA, MAY-JUNE 2021
"Kleon was absolutely fantastic to work with! He was very responsive to questions and emails and I always felt like he had time for us and our questions or needs. We didn't call often, but especially when we were getting our covid tests, he always answered our calls. I don't remember ever needing to leave him a voicemail. He has a really calm and easy going demeanor that was so helpful with all the changes and restrictions due to covid. With covid, he was so helpful in making sure we had everything we needed to get in. He even filled out our paperwork online with us on the phone so that he would know how it worked for future clients (we were his first clients to go since the second closure). I am so so grateful we had Kleon to help us get through all the covid stuff, it was so helpful and he was just amazing.
We absolutely loved the trip he planned for us! I have never been on a trip where every guide was great, but that happened on this trip. There was not a single activity we scheduled that wasn't amazing. He even helped make sure that I could go on a food tour with my dietary restrictions, and even though he never got verbal confirmation before the tour (and he offered to refund us my portion if it was not acceptable), the tour went off without a hitch. At the end of the tour, our guide told us that whoever we had hired was amazing and persistent, so clearly Kleon had really been making a huge effort for me.
I think in my mind, I always thought there was a good chance this would be a once-in-a-lifetime trip because it's just far. Our return trip was 23 hours or so, thanks to an awful 7 hour layover in LAX. But after being there, I'm quite confident we'll be going again, it was just too amazing. And when we go, we'll be hiring Kleon again, no question." —Rebecca Bartlett
"We had dinner one night at the home of a very small vintner, which included a tour of their beautiful garden…"
GREECE, MAY-JUNE 2021
"My husband and I and our three young adult children traveled to Greece from May 29th to June 6th. Our flight from JFK to Athens was Deltas first direct flight since the beginning of the pandemic! Jacoline did a great job planning this trip for us, on very short notice, and under uncertain circumstances as to what would be open etc. Rather than spending time in Athens, she recommended that we go to the small town of Nafplio where there would be fewer crowds. She arranged a local guide group that put together three days of wonderful excursions for just our family. We went to a small mountain village and met some of the local residents. We had dinner one night at the home of a very small vintner, which included a tour of their beautiful garden guided by the husband and their 26 year old daughter who translated, dinner prepared by the wife, and then Greek dancing with a local teacher and four of her young adult students. We all ended up dancing together in the driveway! The evening closed out with the grandfather sitting with us and singing some old Greek songs. It was a wonderful evening. After Nafplio we went to a resort in Kranida which was beautiful and a real escape. Jacoline was smart to plan the first part of the trip with real "authentic" Greek experiences as a sort of balance to our time at the resort which was more about the downtime. All the plans were made with covid and covid restrictions in mind — doing things outdoors and in settings where it would just be our family and the guides. Jacoline added value by picking a small hotel that she knew would be up and running. There was a bigger, slightly more elegant hotel that she did not select for us and we learned later from friends who stayed there that that hotel was not fully staffed up and a big disappointment.
Overall, I would highly recommend using Jacoline. She has a great take on the country and her recommendations for guides, activities, hotels, and restaurants were terrific." —Julie Baker
"No place was crowded. At all."
COSTA RICA, MAY 2021
"Priscilla and her team assembled a magical trip to Costa Rica for our family in May 2021. Pre-pandemic my husband and I were travelling without our 20-year old daughter and on a shorter trip. Rescheduling the trip to a date 14 months later worked out well, as we were able to include her and spend time in places like Monteverde, that were usually filled with tourists. We were relieved that all of our previous payments were still in place. Only one company had gone under we were told, but it did not seem to change our costs. Adding the daughter and additional days increased the cost!
Covid-19 prevention was always top of mind for all the people that we encountered in our travels, especially those connected with Priscilla's team. We are fully vaccinated so we had few concerns but were happy to comply with their requirements. Their operations group send us a daily email with the next days or days activities and timing. What a nice luxury! One day I even wrote back and asked for a dinner recommendation in La Fortuna and they made us a reservation in a fantastic restaurant. The other positive aspect for us, the travelers, is that no place was crowded. At all.
We visited the Osa Peninsula, Arenal and Monteverde and found each to be fascinating in its own right. We flew into Pt. Jimenez on the Osa Peninisula and then stayed at Bosque del Cabo, a somewhat remote eco-lodge in the heart of the rainforest. The variety of wildlife was remarkable. The lodge has an outstanding tropical biologist on staff who took us on two amazing guided hikes that the planner recommended. We learned so much. The only drawback is that their birding guide was not available because so few people were visiting, but Priscilla's team did not know that. It wasn't until later in the trip that I realized just how much we missed. The food was outstanding as well!!
From there we went to Arenal and were provided excellent shuttle service by Priscilla's company. Turns out that the shared shuttle was private. That happened several times. We are so glad that the company chose to honor their commitment rather than just make us wait until more people showed up. We heard about other companies doing that to other tourists.
The activities that our planner recommended were all enjoyable and interesting. Importantly, the guides are terrific, knowledgeable and enthusiastic and they help make the experience. At Arenal we visited the Sky Park for the Nature hike and the zip line – so much fun. We went white water rafting on the Sarapiqui, which is only an hours drive away. The guide was skilled and fun and the water was wonderful. She booked the twilight tour for Mistico Hanging Bridges and we did not even realize it would turn into a night tour. Amazing. Great surprise! She also worked in a Chocolate tour (Rainforest Chocolate) that was so much fun.
In Monteverde we had guided hikes at Monteverde Cloud Forest and at Curi Canche Reserve. The latter may have been the highlight of the trip in part because they booked the best guide imaginable. His enthusiasm and engagement with us was fantastic. We also visited the Orchid Garden on our own at their recommendation and loved it. Kinda surprised about that one.
I also want to give a shout out to our shuttle driver on almost every drive, Mauricio. Terrific driver, extremely knowledgeable about all things Costa Rican from plants to history, and a real pleasure to spend several hours with in the van.
The paperwork and insurance to go to Costa Rica can be confusing. We used Trawick for that specific insurance requirement. To return to the US, we found the lab paperwork to get the required Covid test was also a bit frustrating and it seems to be changing. Priscilla's team organized a very convenient lab testing site and helped us sign up for the antigen rather than the PCR, saving us money.
All in all we hope to go back someday and will surely work with this group as well!" —Rebel Rice
"As close to perfection as one could get…"
MEXICO, APRIL 2021
"We recently used Zach and his staff for a wonderful trip to The Four Seasons Punta Mita. This was a pretty straight forward trip, but due to covid concerns I felt more comfortable using a travel planner who was on the ground in Mexico. After chatting with Zach, and determining our main goal was time on a beautiful beach, he recommended the Four Seasons and it was the perfect resort. Trip was very low financial risk – as if the trip needed to be canceled due to covid it would be completely refundable. Four Seasons was taking alot of health precautions, and we felt completely comfortable (turned out we were fully vaccinated before traveling so perhaps not as much of an issue when we traveled but still was great to see.
This was a trip to celebrate my daughter's graduation from her master's program, and while Zach offered up a slew of wonderful ideas for tours, surf classes, etc., in the end we decided to do one tour of the Marietta Islands and swim to the hidden beach, and the rest staying at resort. The boat tour was alot of fun and we were glad we did it. Carlos from Zach's team was in touch with us on the ground in Mexico which was so sweet and great to have in case we had any issues (which we had none). A nice touch was a piece of congratulatory cake in the room when we arrived – so thoughtful! We had a great room and location, and everything including their restaurant recommendations were excellent! (Definitely worth staying oceanfront at this resort – views to die for!). We loved our stay and was as close to perfection as one could get!" —Christine Daudelin
"A person should go to Colombia because of the spectacular variety of intimate, beautiful experiences in one country."
COLOMBIA, JANUARY 15–APRIL 21
"WOW memory: Standing on my balcony on my suite in Cartagena in the late afternoon and watching the golden waves striking the shore below the colonial era walls. This would be true at any time, but was sensory overload after a year without travel.
There are some important features of travel in Colombia that are independent of the pandemic. Perhaps because Colombia has no obvious famous tourist destinations such as the Galapagos or Machu Picchu, and because it just emerged from a fifty year civil war, it doesn't get many foreign tourists in most parts. As a result, very few people in the travel infrastructure speak English. That is true for check in agents at airports, and flight attendants even on Avianca, Colombia's premium airline, and in five star, international class hotels such as the Four Seasons Casa Medina Bogota.
A person should go to Colombia because of the spectacular variety of intimate, beautiful experiences in one country.
In what was an often challenging travel environment, Marc and Boris performed heroically and with the complete finesse of an expert kayaker on the most challenging whitewater. After the pandemic, anyone on a trip with them will find working with them even more of a total joy. Without them, my trip would have been impossible.
To address the questions Wendy asked:
"How did this trip differ from one you might have taken before the pandemic?"
Because of the possibility of a national lockdown or travel ban in the US, I arrived three weeks earlier than in the original itinerary, namely, before January 20. I switched hotels at the end so that I could stay in a hotel with a room more tolerable in a two week quarantine. Historically important churches everywhere and some museums and restaurants were closed because of the pandemic. One region was closed that I would have otherwise visited. Airline travel at every stage was always awkward. Covid procedures were different at each airport.
"Did the trip planner suggest experiences, accommodations, dining options, travel logistics, etc., that felt Covid-appropriate to you? Did he/she solve particular challenges or destination-related problems?"
The answer is yes to every part of the first question. With regard to the second, Marc and Boris' team wrote letters that enabled the guide to enter airline terminals generally restricted to passengers in order to help me check in with airline agents who spoke only locally accented Spanish. Their team over the phone helped me fill in very confusing forms for pre-registration for arrival and departure and for extending my visa. The outfitter arranged for the hotel to have a doctor test me for Covid in my room within the required three days before departure. To deal with the closure of the region in the previous section, the outfitter rescheduled and expanded visits to other places to fill the gap. The outfitter and the local partners were able to adapt airport transfers to accommodate local lockdowns and curfews. They were always accommodating to my uniquely personal wishes and interests, requests for itinerary changes, and inherent way of doing things. They were easily reachable over the phone and responded quickly to emails
"What did the trip planner do, or not do, to minimize your health risk or financial risk?"
Because my trip was always going to be private and in luxury accommodations and private cars, the health risk was reduced substantially. There really wasn't any financial risk.
"Did the trip planner add value to your trip? If so, how?"
Being able to negotiate the often changing or confusing or difficult procedures described earlier, being willing to make frequent changes, and knowing the fine details of which rooms in a particular hotel were suitable to my tastes added immense value.
"Did you have certain trip experiences that other travelers should either seek out or avoid?"
In Cartagena, do stay at Sofitel Leyenda Santa Clara. Don't stay at the Four Seasons Casa Medina in Bogota because they didn't observe the "Do Not Disturb" sign on the room and because the hotel has restaurant staff who don't understand menus that are printed in English, and don't stay at Gitana Del Mar on the Caribbean coast because the receptionists were rude or indifferent and because their kitchen staff did not observe basic Covid rules. Marc and Boris do not deserve a scintilla of responsibility for these bad experiences; the hotel staffs do completely. No travel company can be around a client every minute of every day."  —Daniel Wile
"A highlight was a WOW moment when we were driven to a pool by a waterfall…"
BELIZE, APRIL 2021
"The big question was where to go once we had been vaccinated. Belize seemed a great choice with a level 2 rating, easy entry with a vaccination certificate and direct flights from Newark airport which by definition would have passengers on board who had either been tested or vaccinated. We immediately contacted Wendy's recommended travel agent, Patricia, and set up zoom calls. She could not have been more helpful and we ended up staying in three places. Her first recommendation was Cayo Espanto, a private island with a few luxury villas and with two butlers assigned to each villa. It could not have been a better choice, with great private snorkeling trips, bone fishing and water sports at the island. She then arranged a charter flight on Tropic Air to take us over the Blue Hole (well worth doing) and then to fly us out to Hidden Valley. A highlight there was a wow moment when we were driven to a pool by a waterfall where lunch had been set up with table and chairs, sparkling wine in an ice bucket, a hammock and towels for bathing. We transferred from there via the Mayan site of Caracol to the Lodge at Chaa Creek, a magical place we last visited 25 years ago. It may be more modern, but it is still magical with the same owners who live on site. There Patricia organized a birding trip for us with a local expert, we canoed on the Macal River, lounged in our private plunge pool and hiked throughout the property. Patricia kept in touch with us by text throughout the trip and met us at Chaa Creek. It was a great 8 day trip and we felt very safe there with all the staff we interacted with being either vaccinated or in the process of being vaccinated. Finally we flew home on a plane with 13 passengers on board!" —Tony & Jane Ford-Hutchinson
"Our second trip to Croatia was even better than the first."
CROATIA, APRIL 2021
"Our second trip to Croatia was even better than the first [in October 2020, see review below]. Ala took what we loved about our last trip and made this one even more tailored to what we wanted to do. We did not have to worry about a single thing—Ala took care of everything including organizing our covid test for our flight home. All the restaurants we went to were informed of my no meat/no dairy so I didn't have to explain it over and over. We had an amazing driver/guide who suggested several stops so we could walk around some different towns and we loved that—so much so that we are going to stay in one of the towns we asked about (Opatija). The Istrian Coast has had very few cases of covid but all the hotels and restaurants were very cautious and strict about following guidelines. We felt very comfortable everywhere. Ala really does plan the most perfect visit to Croatia and you have local numbers for anything that comes up during your trip so I never had to worry about anything. She knew the hotels really well and is really good about knowing what we would like or didn't like. I cannot recommend her highly enough." —Jennifer Andrews
"It was incredibly reassuring to know that we had Allie watching our back during the trip, to troubleshoot for us."
THE GALAPAGOS ISLANDS, APRIL 2021
"We planned our trip with Allie to Ecuador pre-pandemic, in 2019, for March 2020. We actually took our trip post-pandemic, late March through mid-April 2021. Back in those halcyon pre-pandemic days of 2019/20 when we planned the trip, Allie was fantastic at accommodating our complicated schedules (kids and I flying in from West Coast, my husband joining us later in the trip from the East Coast). It's rueful to look back on those days when our busy lives meant we "had" to leave on a certain day and could "only" make certain sailings. How naive we were! Nevertheless, Allie was able to put together an amazing trip on limited notice even with our (now laughable) schedule demands – demands we now know were so artificial and that we will probably never see again for a long time ("we have to be back for school"; "I have to attend this industry conference with five thousand other people and will join you later").
The pandemic hit two weeks before our departure. We thought we had lost everything as we had already paid for the entire trip. Amazingly, Allie was able to retain ALL of our bookings. Honestly, I don't know how she did that. And it's not something I could have ever navigated. This is exactly why you use a talented and experienced agent. The only thing we lost was our international airfare — which I had handled. (Note to others — use only legacy carriers for the foreseeable future. I often used small, budget carriers pre-pandemic. For the next few years, I will only use legacy carriers. It was impossible to recover my $7K of international airfare with the low-cost carrier. By contrast, I was able to secure a $12K credit of international airfare with a legacy carrier for my cancelled summer 2020 Europe trip.)
In March 2021, we actually took the trip. Allie was even more amazing in this post-Covid world. A week before our departure, Ecuador changed the rules, allowing vaccinated people to skip Covid testing. Allie informed us within the hour of this happening — although it was still news to the airline desk agent when we checked in! Travel in the post-Covid era is challenging. Flight schedules seem to change daily, even during our trip! Allie was always there to make the necessary adjustments. Our international arrival and departure changed, our domestic flights changed repeatedly (with one even being cancelled), our ship changed. Allie handled it all. We never could have done any of this on our own. And most importantly, we never had to worry or fret about it, because we knew Allie was taking care of it all.
It was incredibly reassuring to know that we had Allie watching our back during the trip, to troubleshoot for us. During our trip, one of my sons was ill, which, to put it mildly, is distressing during pandemic travel — Allie knew via the lodge and texted us immediately. (He was fine.) The details on one of the PCR tests for our US return was incorrect — Allie was able to immediately contact the lab and get a corrected report emailed to us. Her calm and grounded demeanor gave us great comfort, especially with pre-trip jitters and generalized low-level anxiety during the trip. I knew that if anything went sideways in Ecuador that we weren't alone.
Travel is unpredictable in this post-Covid world. A WOW List planner is vital to ensuring a successful, enjoyable trip no matter your travel history or expertise. We are experienced travelers, have lived abroad, and, pre-pandemic, travelled internationally five to six times a year. But we absolutely could not have done this trip without Allie.
It goes without saying that Allie's hotel picks, scheduling, transfers etc. were top-notch. She recommended a few days in the Highlands at Hacienda Zuleta, which wasn't on our radar at all and ended up being one of the highlights and my kids' favorite hotel. And her recommendation of La Selva Jungle Lodge was spot-on. This was our second time in the Amazon. La Selva blew our last experience (Brazil) out of the water. I felt I was taking a collegiate level tropical ecology/biology course. It was everything that I dreamed the Amazon would be. The Galapagos are as fantastic as reported, you feel like you are living in a National Geographic special (I could almost hear Sir David Attenborough's voice).
We don't know why it took us so long to visit Ecuador — it is an amazing destination and should be at the top of everyone's bucket list." —Julie Heimark
"Very good food, very nice people, and wonderful sites to see…"
COSTA RICA, APRIL 2021
"We just returned from a 17 days trip to Costa Rica (April 2021). Very good food, very nice people, and wonderful sites to see, how can you not have a wonderful time? At the start of the trip, we missed our flight, Pierre managed to rearrange everything so that we did not miss anything on our itinerary. All the places that we stayed were very nice. We felt very safe eating inside the hotel and also eating out, because it seems everyone followed COVID-19 protocol (mask/hand sanitizing). All of our transfers were always on time. Pierre/Michael's team always checked on us every two or three days to see if everything went well. For the excursions, we did have options to wear or not to wear mask because the groups were very small (from 2 to 6 persons). Most of the time, it is only two of us. However, all drivers and guides wore their masks. The crowds are not there, so it is very nice. On our last night at Arenas del Mar hotel in Manuel Antonio, on one of our PCR test (required for returning to US) they used middle name as the last name, but the hotel were able to call the lab around 6 in the afternoon and fixed it right away. I would highly recommended Pierre/Michael's team, they are the best." —Dominique Tran and William Parr
"From our outing to the ATM caves to a very special horseback riding morning and outdoor cooking experience…"
BELIZE, APRIL 2021
"We can't say enough good about our recent trip to Belize. Patricia was amazing to work with and her recommendations of the Lodge at Chaa Creek and Belize Sailing Vacations were the perfect combination for our family of five.
We were scheduled to begin on the water but due to some unforeseen flight changes, Patricia recommended that we start on land and made all arrangements for us.
The experience at Chaa Creek was incredible… from our outing to the ATM caves (one of the most amazing things we've ever done) to a very special horseback riding morning and WOW moment overlooking the entire property along with an outdoor cooking experience, we couldn't have asked for anything more.
From the jungle, we headed back towards town to meet our catamaran and crew. As new "sailors" we cant say enough about this adventure. Our chef Ellen fed us better than we could have imagined all while giving us a taste of local flavor including conch ceviche and conch fritters. Our Capitan made the adventure especially fun for our 11-year-old son by allowing him the chance to help on boat the boat with the anchor, fishing rods, etc…
We are truly appreciative to Patricia and her team for this wonderful introduction to Belize. We can't imagine a more perfect pandemic getaway." —Kate Rader
"Our WOW Moment at Gili Lankanfushi was such fun! We and the dive master and two naturalists headed out and we had a fantastic dive."
THE MALDIVES, MARCH 2021
"Justin was fantastic! We planned our eight-day trip to the Maldives to split time between two resorts. Half was at the St Regis on points. When there was Covid at the other resort we chose, Justin was very proactive at getting us into Gili Lankanfushi [pictured] instead. I can't imagine dealing with the nightmare of finding a new place eight days before arrival without someone like Justin to work through the logistics. He was quite right in discouraging two seaplane-distance resorts, given our short time in the country and the unscheduled nature of seaplanes in the Maldives. His recommendations for restaurants to prioritize at both resorts was spot on, and he was very helpful with plans for scuba, advising on better house reefs, etc. Our WOW Moment at Gili Lankanfushi was such fun! We and the dive master and two naturalists headed out and we had a fantastic dive. Then we headed across the atoll to use a drone to try to find whale sharks and manta rays. While none were to be found, it was still a blast to watch the naturalists use the drone to hunt for them!" —Kim Prater
"Our children's eyes were wide open from the moment we landed in Nairobi until the moment we left. "
KENYA, MARCH 2021
"What a wonderful trip! Julian utilizes some amazing people and companies for his Kenya bookings! We (family of four with two children, ages 11 & 13) have extensive international travel experience pre-covid and wanted to travel mid-covid as well. We had never used a travel specialist before and had some hesitations. We were hesitant to loose our control over our daily plans and freedom to roam. Our main reason for using a travel specialist was because travel can be unpredictable in todays travel climate. Julian eased our minds with his grounded approach during the very first phone conversation we had with him. Let the planning process begin! In a very short amount of time, Julian had put together a robust and adventurous itinerary for us.
Julian created a travel product that is unmatched (adventure, culture emersion, conservation, a human approach). If you are looking for an unforgettable and meaningful Kenyan experience, Julian is your guy.
Everything was seamless from the airport transfers, hotels/lodges, guides/drivers, domestic flights, Covid testing, meals, freedom to create our days plans to our liking, etc. Julian will listen to what his travelers want, their comfort levels, budget limitations, etc and create an magical African experience. Our children's eyes were wide open from the moment we landed in Nairobi until the moment we left. We made a lifetime of memories in Kenya.
Perhaps the test of any travel specialist is when things go sideways. During our time in Kenya, the government altered their Covid regulations and locked down the counties surrounding Nairobi. Julian stepped in and handled the whole situation. In the end we had to make some changes to our plans but the end goal remained the same (our goal of an amazing trip that was safe). If we would have had to handle all the changes, within a very dynamic situation, on our own it would have ruined a full day of our trip and would have caused massive stress. Julian handled it all and we were able to continue enjoying the Masai Mara knowing that it was being handled with our safety and interests in mind. We, as a family, said to one another on numerous occasions that it was wonderful that we used Julian and had someone taking care of the tough yet important tasks to sort out these issues that were out of our control.
Our trip may be over but we have memory cards full of pictures, endless stories to relive around the table, mental images of endless African beauty, new perspectives that will guide us through our lives, and new contacts in our phones of friends we met in Kenya.
If Africa is on your list of places to experience, call Julian!" —Jonas Bean
"The amazing parts were seeing my girls ride horses, hold iguanas, attempt to snorkel for their first time…"
BELIZE, MARCH 2021
"So many amazing things to mention on our recent trip (March 2021) to Belize! Maybe I will start with empty airplanes so each of us had our own row…. and customs being empty too! I am already trying to book my next trip before things pick up!!! We were near San Ignacio at Chaa Creek and Portofino on San Pedro island and both were amazing!  We had a portable service come to us to do our Covid test prior to leaving the United States and they were so sweet with my 2, 6, and 8 year old! The true amazing parts were seeing my girls ride horses, hold iguanas, attempt to snorkel for their first time, and at the butterfly house at Chaa Creek when hundreds of butterflies landed on them. My husband and I swam with sharks, Eric and Carlos were so sweet with the kids! They let them feed the sharks because they were too afraid to jump in. The glass bottom boat was perfect. Portofino's food was awesome and I think I gained 5 lbs on this trip. We had a tour cancellation and the concierge at Chaa Creek booked chocolate making instead. Mayan chocolate is amazing! The whole trip was incredibly amazing! I can not say enough good things! We went to the Mayan ruins and we had the whole place to ourselves! It was unreal. Usually it is shoulder to shoulder with tourists! I can't wait for our next adventure!" —Mary Ko
"The perfect home in the perfect location…"
MEXICO'S CARIBBEAN COAST, FEBRUARY 2021
"We rented a private home in Tulum. Honestly, we couldn't have found the home ourselves. We were fully staffed and had the best price for private chefs to accommodate our food wishes. We weren't comfortable going elsewhere to get a COVID test to travel. Dani, our agent, was able to easily organize health techs to come to the house to administer the test.
Dani added great value to our trip by not only providing services like in home COVID tests but by working with the home owner to to extend the cancelling policy (which, we fortunately decided not to use). I don't believe this request would have been successful without Dani's assistance.
Dani steered us in the right direction for the perfect home in the perfect location. We would not have wanted to be in the busyness of downtown Tulum but rather in the park, closer to the ruins and also have access to staff serving us drinks on the beach from the neighboring hotel. This service alone was worth everything.
I understand the home will be updating its kitchen soon. The pool was ok for the adults and great for the kids. I came to understand that being in the reserve, it's difficult to update a home with many permits and hoops to jump through. The main draw is the beautiful beach, the service and home. We traveled from 2/12/21-2/22/21." —Garrett Bandy
"Safe. Under budget. Kids had an absolute blast.…"
MEXICO's CARIBBEAN COAST, FEBRUARY 2021
"Meg Austin is a magician, miracle worker, and a hero to the people!
I called Meg to try to get us a safe, on budget, and kid friendly trip to the Caribbean for our family of 6 (including kids ages 9, 7, 4, and 1 1/2) – Certainly not the easiest task in the middle of spiking COVID cases here in the US and changes in policy for travelers returning to the US. To be honest, I was about to give up on this trip due to uncertainty regarding evolving COVID issues and other agents' difficulties coming in at our budget.
I decided to call Meg as a bit of a "Hail Mary."
That Hail Mary was a winning touchdown pass for our family. Meg nailed it – nailed it – and nailed it:
Safe.
Under budget.
Kids had an absolute blast.
And our itinerary was to us quick as a flash. Did I mention I gave her only about 5 weeks of notice?
She's a kick to work with, enthusiastic and fun, and put us in just the right spot. She was super fast with responses to questions, concerns, and followed up with us on the days of travel and while we were on our trip to make sure things went smoothly with return COVID testing/airline requirements/and all things pandemic related.
Very highly recommended! Call Meg Austin." —Matthew D. Gamble, M.D.
"A great mix of active events and time at leisure to soak in the sun…"
COSTA RICA, JANUARY 2021
"We went to two wonderful locations in Costa Rica with the assistance of Pierre's team in January of this year. Initially, we were supposed to go to Panama but because of Covid, we had to change our itinerary quickly. They proved the worth of a good travel agent because our flights were delayed repeatedly and they handled adjusting our hotel reservations quickly and efficiently. (Along with transfers, etc.) All of this was done from WhatsApp! The activities that were planned were terrific. A great mix of active events and time at leisure to soak in the sun. In short, when you are going on vacation you don't want to worry about getting things right. Pierre and his staff got everything right. Questions were encouraged and answered quickly We have already started planning our next trip with them. Thanks again." —Cindy and Jim Francies
"It was like our own private Kenya in lots of ways."
KENYA,  JANUARY–FEBRUARY 2021
"We were in Kenya from January 13 until February 2nd. It was our first trip to Kenya and it was one of my favorite trips to date. Kenya was remarkably safe and very Covid aware (better than the US) and we could not have felt more comfortable. Because Julian picked really incredible lodges with a small amount of rooms, we had two of the lodges all to ourselves. Since is was our first trip there, I don't have any comparison to non Covid times but I do know it was remarkable to be on the Masai Mara and see no other cars all day. It was like our own private Kenya in lots of ways.
We started in Nairobi at Hemingways for 2 nights to get over jet lag. We then flew bush planes to the other lodges and we usually flew alone but 2 of the flights we had a few others. We relied completely on Julian for our lodges, our itinerary and his experience. We had to have a test before we got on the plane home and Julian had a doctor fly to us in the bush and give us our tests while we had breakfast. Because Kenya put a new form in place while we were there, Julian's point person in Nairobi spent all day tracking down the specifics and got us the needed TT Code a few hours before our flight so it was seamless for us.
Our lodges were incredible. We had amazing food and wine, the best guides, the most exclusive lodges and such a high level of service—we were completely spoiled. We really put ourselves in Julian's hands and let him do all the work and we could not be happier with our trip. I was really excited but I had no idea how amazing it would be and how much we loved Kenya. Julian organized all our flights, all our transportation and all our requests had been pre-sent so we just had to show up and have this incredible trip.
We flew Emirates to Dubai and then to Nairobi and they could not have been safer or more careful. When we arrived back in Dubai on the way home, they whisked us through another PCR test because we had to stay overnight due to weather in Boston and it was all handled for us. It's my favorite airline already but to see how they are handling the pandemic and testing with such efficiency is amazing. We never felt nervous for a second—on the flight or the trip.
I would recommend going to Kenya and having Julian plan it for you ASAP because it is truly remarkable to have all the animals, land and incredible Kenyans show off their country right now.
Places stayed: Ol Donyo Lodge, Sasaab, Salas Camp, Mara Nyika, Hemingways."
—Jennifer Andrews
"It was the perfect family friendly resort…"
MEXICO's CARIBBEAN COAST, JANUARY 2021
"We went to the Fairmont Mayakoba Dec 28-Jan 3rd. We saw Tulum and swam in a cenote and enjoyed the resort. It was the perfect family friendly resort. The service was great. My 2 year old is particularly difficult and she loved seeing the turtles at the grand cenote and my older girls loved swimming and seeing the bats above our heads. In Tulum they loved running around exploring. Franc was so helpful and kind he picked a delicious restaurant for us to eat at for lunch and helped us skip the wait. He totally didn't mind having kids around. The resort was the perfect way to relax but escaping to see some of the beauty and history of Mexico was great. Traveling with 3 kids is always tricky but we use Wendy Perrin's list to make it easy." —Mary Ko
"Having private SCUBA diving excursions limited our exposure to others and ensured we were typically the only boat at the location…"
BELIZE, DECEMBER 2020
"Choosing to travel internationally as a family during the pandemic was not an easy decision, but after hearing Rachael discuss the health and safety measures they were taking with their sailing vacations during one of Wendy Perrin's Zoom sessions, we decided to explore the possibility further.
The attraction to us was being socially distanced by miles versus feet. The yacht would serve as our accommodation, dining venue and entertainment for our 10-day vacation. Another reassuring factor is that the country of Belize requires a negative Covid-19 test within 72 hours to enter. American Airlines offers PCR Covid testing through a partnership with Let's Get Checked. Passengers booked on AA flights are "guaranteed" results within 72 hours. We were pleased with the Let's Get Checked process and liked that they require you to take the sample while on a video chat with a health care professional.
Traveling during the pandemic does take additional planning. There were no last-minute trips to the store to pick up items as we self-quarantined for 2 weeks prior to our trip. In addition to the Let's Get Checked test, we took several local PCR Covid tests in the weeks prior to our travels. To minimize transportation exposure, we drove ourselves to the airport and parked in the short-term parking lot. My husband parked the car and walked across the street to enter the airport – well worth the additional cost. We choose flight times early in the morning and late in the evening to avoid the crowds at the airport. Wendy's seat selection recommendations were greatly appreciated. In our opinion, American Airlines did a wonderful job ensuring everyone was wearing their face mask properly.
If for some reason we would have been unable to travel, Rachael gave us the option to reschedule the vacation within a year. A very generous offer that put our minds at ease when booking. Rachael, Cliff and Patricia, were very prompt in replying to our e-mails and providing additional information. They even tracked down poker chips at the last minute to add to our yacht – remember, I couldn't go to the store.
Joining us in our yacht bubble, were 2 wonderful crew members, Eric, the captain and Andrea 1st mate/chef. Whether it was playing silly reindeer games on a rainy Christmas day, spending extra time fishing for the prize catch or cooking up the prized catch, their dedication and attention really made the trip special. They covertly decorated the yacht for our 25th wedding anniversary while we were out kayaking. Andrea even found time to stealthy make a cake from scratch.
We are a SCUBA diving family and diving in Belize has been on our wish list for a while. Rachael and Patricia worked closely with us to arrange private dives and diving equipment that we could procure at the beginning of the trip and keep for the duration. The Amigos Del Mar dive shop in San Pedro were top notch!! We had 7 wonderful SCUBA dives with Carlos and Alex. Having private SCUBA diving excursions limited our exposure to others and ensured we were typically the only boat at the location. Also, it afforded us the opportunity to feel comfortable taking our 12-year-old son to the Great Blue Hole! An amazing experience and bucket list worthy location that not many young divers can say they have accomplished. The juvenile nurse sharks were quite playful and joined us on several of our dives. They showed us around their swim throughs ensuring we all stayed together. In our many years of SCUBA diving, we have never had the wildlife engage with us so much – I think they were feeling neglected with the lack of tourist.
In addition to SCUBA diving, we enjoyed the yacht activities of paddle boarding, kayaking, snorkeling, swimming, fishing, exploring deserted islands, spotting the rare red-footed boobie bird, star gazing and quality family time. My 12-year-old and I had an engaging conversation for 2 hours one evening while we gazed at the galaxies – a moment in time that I will treasure.
We will be talking about this vacation for years to come! Thank you to Rachael and her team for helping us feel safe while traveling during the Covid pandemic and making family memories that we will forever cherish." —Shelby Willets
"When everyone in my travel group backed out…, Julian sensed how much I wanted to take this tour to Africa, and he planned a solo trip just for me."
KENYA, DECEMBER 2020
"As an avid traveler, I knew that planning an African Safari was beyond my own abilities. After reading Wendy's article about WOW Lister Julian's recent trip to Kenya with his son, Dispatch from Kenya: What a Safari Looks Like Now by Billie Cohen, I knew that Julian could plan the right trip for me.
I first made contact with Julian on October 19, 2020. Julian was patient, informative, and knowledgeable. Julian's patience and planning were immediately tested when everyone in my travel group backed-out of this trip as soon as Julian had it completely planned and ready to go. Instead of complaining about these travelers backing-out, Julian sensed how much I wanted to take this tour to Africa, and he planned a solo trip just for me. As an added bonus, Julian was going to accompany me on this trip. As Wendy would say, WOW!
By November 12, 2020, Julian had modified a multi-person itinerary to a solo itinerary just for me. From December 4-14, in less than four weeks, I would be traveling to Kenya and the Maasai Mara.
I only had a few requests for Julian regarding this trip: 1. I wanted the best opportunity to see as much game and birds as possible (no checklist, just opportunity); 2. I wanted as much of the trip to be inclusive as possible, so that I did not have to incur additional costs during the trip; 3. I wanted private game drives so that my time searching for game would not be determined by others; and 4. I wanted to "go with the flow once in the Mara"–get up early, go to bed at a reasonable time, but see what the day and conditions dictated, rather than having a set time-table and schedule of things to do.
Julian not only delivered on each of these requirements, but he exceeded them. For most of this trip, I felt and believed I was the only person in the Mara. From his selection of camps, Instinct of the Mara and Entim Camp, to knowing what to look for and ask for, Julian's knowledge was invaluable. Notable, unexpected highlights included:
1. Traditional fire-roasted lamb prepared by Maasai men, accompanied by sundowners high on a hill in the Mara;
2. Persuading Richard and staff at Instinct of the Mara to prepare and serve an impromptu three-course-meal on a sandbar in the middle of the Sand River;
3. Assisting me with adding over 70 new bird species to my bird knowledge and inventory;
4. Innumerable animal encounters; and
5. An unexpected, secluded waterfall and resulting pool in the Mara.
Covid-19 protocols were evident at every step of the trip planning process and the trip itself. Admission to Kenya required a negative PCR test and answers to a Kenyan Government internet health questionnaire, which resulted in a QR code to be submitted upon arrival in Nairobi. The most stressful part of this trip was awaiting the results of my PCR test, which required that the test results be no older than 96 hours upon arrival in Kenya. I received my results at 10:30 PM, the night before my departure flight. (That was too close for comfort for me—outside the "cancel for any reason" window.  In hindsight, when I plan another trip of this magnitude and expense, I am going to have a second, "back-up" Covid-19 test conducted through the mail.) Julian pointed out all of the Covid-19 testing requirements early in the planning process, and he continually followed-up with me to ensure that I had what I needed for arrival in Kenya, including satisfactory trip insurance.
During the trip, every person in Kenya with whom I made contact was wearing a mask. Before entering any Camp or establishment, each time I was required to wash my hands, and hand sanitizer was present at all locations. In addition, all camps conducted temperature screenings prior to entering, and all eating establishments practiced social distancing by keeping patrons and guests separated. I felt each Camp did everything it could to ensure the most safety for its guests.
Even though a negative Covid-19 test was not required for my return trip to Georgia, Julian assisted me and was able to schedule a Covid-19 test prior to leaving Kenya so that I could have a high degree of assurance that I was not infected prior to returning home.
The most people I encountered at one time during my Kenyan Safari was at the major international airports—Atlanta, Amsterdam, and Nairobi. Everyone wore masks, and I kept my distance, finding a seat away from groups. I had never seen Atlanta's international terminal so empty, but Amsterdam and Nairobi were busy but not crowded. The international airports were the only places where my thoughts returned to Covid.
I look forward to another experience just like this one, and I will ask Julian for his assistance and planning when I do.
Asante sana, Julian." —Jeremy Lynch
"Rigorous pandemic protocols that made us feel safe as we enjoyed the magical cities we explored…"
TURKEY, OCTOBER 2020
"What a spectacular trip! I was desperate to go anywhere this fall after a long quarantine in New York. Earl was incredibly responsive and after just one phone call, our itinerary was quickly assembled. Our amazing guide Riza and our lovely drivers could not have been more thoughtful and careful given the pandemic, and our itinerary was constantly being tweaked to avoid crowds, maximize time outdoors, while not missing a single sight! All our hotels had rigorous pandemic protocols that made us feel safe as we enjoyed the magical cities we explored. Earl also helped us adapt our itinerary throughout the trip. We booked the Bosphorus cruise while in Turkey after initially opting out and it turned out to be a true highlight. We appreciated all the helpful guidance from Riza, who blended tremendous historical knowledge, with incredible recommendations for restaurants, quick bites, and quality vendors for souvenir purchases. He made sure we missed absolutely nothing while making sure we weren't exhausted. I don't know how he did it, but his guidance truly made the trip. It was incredible having him as a constant presence throughout our trip. This was a truly remarkable trip and I strongly encourage anyone who feels comfortable traveling to take the opportunity to visit Turkey without the crowds.
One word of warning, no one in the Cappadocia balloon ride apart from us wore their mask and there was little enforcement although the pilot did try. Most tourists were from Russia and showed an utter lack of regard for the pandemic. Warn any guests that might be sensitive. I don't want to recommend against the balloon company though because they objectively were excellent pilots and got down into the canyons in a way that other companies did not." —Katie Stiner
"Our trip was full of special experiences, knowledgeable guides, special hikes, tastings and more…"
GREECE, OCTOBER 2020
"So grateful for both Faye and Stella who arranged a fabulous experience to Greece from 10/24/2020 to 11/1/2020 for our family of four on super short notice. Stella was incredibly helpful in arranging a great experience every step of the way and was a joy to work with. She graciously and promptly handled lots of last minute questions and change requests which made all the difference. Our trip was full of special experiences, knowledgeable guides, special hikes, tastings and more – All your partners were great and the activities were well planned and very enjoyable. Thank you for everything!" —Elena Lytkina
"She was on top of all Covid issues and gave us options on how to best handle them…"
CROATIA, OCTOBER 2020
"Our trip to Croatia could not have been better planned by Ala. She thought of absolutely everything and made it so easy for us. Every single aspect was planned out perfectly- our fast track services, our drivers, our experiences, the restaurants— every detail was thought of. From the moment I talked to her she was on top of all Covid issues and gave us options on how to best handle them. She came up with experiences for us that were even better than they sounded on our itinerary and she clearly spent a lot of time and thought bc everyone mentioned they had read our itinerary – which was nice bc we didn't have to tell each person where we had been or what we had done- they already knew so there was no repeating all the time.
This was my first trip through Wendy Perrin. I chose it bc of the emails I got that sounded so well versed in Covid issues. I will never try to plan alone or use anyone else for now on bc of how detail oriented our trip was. I said it before but Ala thought of everything. We never worried about Covid bc we were well prepared and did everything private. She was really good about giving her opinion rather than just planning what I thought we wanted to do and we would have had a far less experience had she not planned our trip. She really listened to our preferences and then ran with them. We got to spend a day with a vintner in Hvar and then have a really special meal and wine tasting at the end of the day that was such a highlight for us. The websites for the hotels made it a bit hard to gauge but she knew the hotels personally and was able to address any questions. It was so nice to be traveling and Ala made sure we felt safe and comfortable – and aware of what we needed to do and she had a backup plan had things gone south.
If anyone is thinking of going to Croatia, it felt so safe. They have not been hit hard at all yet they are following all the guidelines and safety measures. We are going to go back in April (if covid allows). It was not crowded at all but it also did not feel deserted so it was perfect. Had it not been for Covid, we would have just booked some hotels and drivers on our own and I cannot fathom how much we would have missed by doing that. Ala didn't plan too much (we didn't want every minute planned) but she planned our activities perfectly and they were not things I could have found online and booked myself so we are so grateful for her amazing planning- and she has great taste in restaurants so that was a plus too!" —Jennifer Andrews
"I don't think we could have found testing, if it were not for Kleon."
TAHITI AND FRENCH POLYNESIA, SEPTEMBER 2020
"There were three areas where Kleon provided super value.
First, I would have passed on The Brando if it wasn't for Kleon, and that would have been a mistake. Why? The price—it's expensive. But it was well worth it. … It's the finest resort we've ever stayed at anywhere in the world, in terms of service, privacy, and attention to detail.
Second, I don't think we could have found testing, if it were not for Kleon.
And third, not huge, but we made a decision while at The Brando that we wanted to visit a pearl market, and he made those arrangements for us on the fly and organized the transportation for us.
Without Kleon, the trip would have been a much less enjoyable experience—or we might not have been able to go at all. That's because French Polynesia's entry requirements changed while we were going through the planning process. Just having Kleon hold our hand through it and make sure we did it correctly was very reassuring." —Jeff Goble
"Zach's staff were on top of every detail and stayed in contact via SMS…"
MEXICO, JULY 2020
"My family enjoyed a wonderful trip to Mexico during this very challenging moment. Zach was extremely helpful in recommending and securing the perfect accommodation and experiences for my family.
My concerns were: Will my family be safe? Are we taking unnecessary risks by traveling? Will we be in certain situations that will be beyond our control? In terms of meeting those concerns, the recommendations that the travel specialists made helped—especially the first resort, Chablé, because it's such a large property and the accommodations were stand-alone villas. It felt 100% safe. The safety protocols at both resorts and both airports, and even with the car rental, made me feel like they were taking it very seriously.
During the trip, Zach's staff were on-top of every detail and stayed in contact via SMS, which was just the right level of touch. They even sent someone to assist at the airport on our outbound journey, which was above and beyond. We were thrilled with the level of care and attention they gave us." —Charlie Myers
We're Here to Help
Right now is a remarkable opportunity for global travelers who are vaccinated. When your friends say that travel is problematic as a result of the pandemic—rental cars aren't available, service even at 5-star hotels is shoddy—the problem is they're not planning their trips right! Travel can be spectacular now if you choose the right destination, know the savviest local fixers, and approach them the optimal way. Check out these recent trip reviews to see the difference that Wendy's WOW approach to trip planning makes. And if you're looking for a similarly carefree travel experience, contact us at Ask Wendy.