On behalf of, and by popular demand from, her longtime readership of sophisticated frequent travelers, Wendy has created a unique system designed to ensure that these travelers get the caliber of trip that they are looking for. Here's how you too can get the best trips possible.
Town&Country magazine calls Wendy "The Travel Whisperer" who will take you "as close as you can get to vacation perfection."  Condé Nast Traveler praises "The Wizardry of Wendy" and her "encyclopedic knowledge of all things travel."  After 25 years as a travel journalist, advice columnist, and consumer advocate, Wendy has amassed comprehensive knowledge of the world's best travel solutions and fixers.
Prior to founding WendyPerrin.com, she was the Director of Consumer News and Digital Community at Condé Nast Traveler, where she wrote her practical advice column, The Perrin Report, for 17 years and her award-winning blog, The Perrin Post, for eight years. She started out long ago as the magazine's Ombudsman (consumer advocate), investigating reader complaints about travel companies and helping wronged travelers get compensation, and that led to her book Wendy Perrin's Secrets Every Smart Traveler Should Know (Fodor's).
Wendy is also TripAdvisor's first-ever Travel Advocate, advising its more than 315 million monthly visitors—the world's largest travel community. She has been a keynote speaker at conferences worldwide, on cruise ships, at Harvard University, and at the United Nations.  Television appearances include The Today Show, Good Morning America, and many programs on CNN. She has won the Travel Journalist of the Year award, earned a Lowell Thomas award for investigative journalism, and been a finalist for a National Magazine Award—the magazine industry's most prestigious editorial honor. She graduated cum laude from Harvard, where she majored in History and Literature.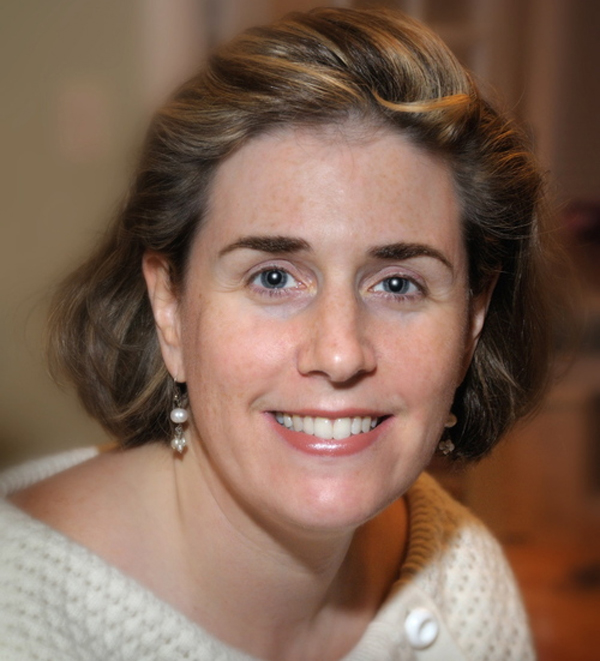 This is where travel truth lives now
foo
At WendyPerrin.com we sometimes accept reduced rates to cover our travel costs. Unlike many sites that accept free trips and are secretly paid to promote travel suppliers, we always disclose any sponsored travel we accept. All sponsors also sign our policy of editorial freedom: They agree in writing that their sponsorship offers no guarantee of coverage and will not influence our reporting. We believe you appreciate and value such transparency. You've come to expect unbiased coverage from Wendy, and we won't let you down. Wendy is not about to squander a reputation for credibility, built over 25 years, for a free trip.
---
 Meet the Team
I cannot thank my all-star team enough for their selfless contributions to this site in support of our shared mission: to uphold travel truth and to help our longtime readers get the extraordinary experiences they crave.
Billie Cohen, Digital Strategy Director
Billie launched CondeNastTraveler.com and was editor of the site for three years. Prior to that she launched Time Out Singapore, served as deputy editor of Time Out New York, and was a columnist and blogger for The New York Times. She's @billietravels on Instagram, Twitter and Pinterest.
Favorite WOW Travel Moment: Eating birthday cake and sipping wine on a new friend's balcony in Istanbul, talking history, politics, and travel as the boats floated by on the Bosphorus. He'd broken a toe and was stranded at home, so our mutual friend suggested we bring the party to him. It was unexpected and brilliant, and I learned more about the city that night than during the whole of the rest of the trip. It's always the people for me.
Brook Wilkinson, Editor
Brook's work as a travel writer and former Condé Nast Traveler editor has taken her all over the globe: She's bought a car in an Australian outback pub, had a baby named after her in the Peruvian Amazon, and been medevacked out of the Serengeti in Tanzania. Brook has been testing travel planners alongside Wendy–through both interviews and firsthand experience–since 2002, and has personally met nearly every Trusted Travel Expert on our WOW List.
Favorite WOW Travel Moment: Standing above the clouds at the summit of Mt. Kilimanjaro.
Sara Tucker, Editor
Sara is a native Vermonter who left a job with Condé Nast Traveler to go indie, publishing her first book (Our House in Arusha, a memoir set in Tanzania) in 2011. She now reports on travel trends from a perch in Fontainebleau Forest, France. She blogs at Sadie and Company, and you can follow her on Facebook, Twitter, and Google+.
Favorite WOW Travel Moment: Stargazing in the Serengeti as Comet Hayakutake blazed across the sky.
Timothy Baker, Contributing Photographer
Tim had been to 80 countries on seven continents before meeting Wendy. He had even lived in a tent in Antarctica as an expedition photographer for Greenpeace. A photojournalist and photo editor formerly with The New York Times and the Associated Press, he is contributing the many pictures he shoots on trips with Wendy and their children, Charlie and Doug.
Favorite WOW Travel Moment: Witnessing three rhinos in a battle royale in the bush in South Africa. "The ground shook and you could feel the thuds."
Charlie
Charlie, 16, has been to more than 50 countries and has plenty of advice for parents planning trips with their kids. For instance, he recommends turning museum visits into scavenger hunts. "Go to the museum gift shop and buy postcards of the things you want your kids to find, then let them run around the museum trying to find them." He started his own travel blog when he was eight.
Favorite WOW Travel Moment: Snorkeling with whale sharks—the world's biggest fish—off the coast of Mexico.
Doug
Doug, 14, has also been to more than 50 countries, and he has made a lot of friends along the way. His best tip for meeting kids in other countries? Bring a soccer ball. "You can even leave the soccer ball with them when you go home, so they remember you."
Favorite WOW Travel Moment: Paragliding over Masada, in Israel.