Wendy is one of the most trusted voices in travel. Town&Country magazine calls her "The Travel Whisperer" who will take you "as close as you can get to vacation perfection."  Condé Nast Traveler praises "The Wizardry of Wendy" and her "encyclopedic knowledge of all things travel."  After 30 years as a travel advice columnist and consumer advocate, first at Condé Nast Traveler and then at TripAdvisor, Wendy has amassed comprehensive knowledge of the world's best travel solutions and fixers.  By popular demand from her longtime readership of sophisticated frequent travelers, she has created a unique system to ensure that these travelers benefit from those solutions and fixers in order to get the high caliber of trip that they are looking for. Here's how you too can get the best trips possible.
As the Director of Consumer News and Digital Community at Condé Nast Traveler, Wendy wrote her practical advice column, The Perrin Report, for 17 years and her award-winning blog, The Perrin Post, for eight years. She started out long ago as the magazine's Ombudsman (consumer advocate), investigating reader complaints about travel companies and helping wronged travelers get compensation, and that led to her book Wendy Perrin's Secrets Every Smart Traveler Should Know (Fodor's).  As TripAdvisor's first-ever Travel Advocate, she advised its more than 315 million monthly visitors—the world's largest travel community.
Wendy has been a keynote speaker at conferences worldwide, on cruise ships, at Harvard University, and at the United Nations.  Television appearances include The Today Show, Good Morning America, and many programs on CNN. She has won the Travel Journalist of the Year award, earned a Lowell Thomas award for investigative journalism, and been a finalist for a National Magazine Award—the magazine industry's most prestigious editorial honor. She graduated cum laude from Harvard, where she majored in History and Literature.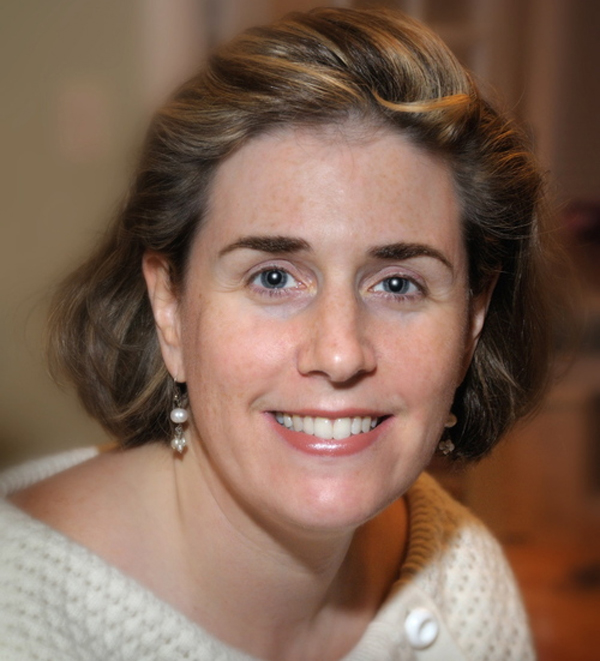 ---
 Meet the Team
I cannot thank my all-star team enough for their selfless contributions to this site in support of our shared mission: to uphold travel truth and to help our longtime readers get the extraordinary experiences they crave.
Billie Cohen, Digital Strategy Director
Billie launched CondeNastTraveler.com and was editor of the site for three years. Prior to that she launched Time Out Singapore, served as deputy editor of Time Out New York, and was a columnist and blogger for The New York Times. She's @billietravels on Instagram, Twitter and Pinterest.
Favorite WOW Travel Moment: Eating birthday cake and sipping wine on a new friend's balcony in Istanbul, talking history, politics, and travel as the boats floated by on the Bosphorus. He'd broken a toe and was stranded at home, so our mutual friend suggested we bring the party to him. It was unexpected and brilliant, and I learned more about the city that night than during the whole of the rest of the trip. It's always the people for me.
Brook Wilkinson, Editor
Brook's work as a travel writer and former Condé Nast Traveler editor has taken her all over the globe: She's bought a car in an Australian outback pub, had a baby named after her in the Peruvian Amazon, and been medevacked out of the Serengeti in Tanzania. Brook has been testing travel planners alongside Wendy–through both interviews and firsthand experience–since 2002, and has personally met nearly every Trusted Travel Expert on our WOW List.
Favorite WOW Travel Moment: Standing above the clouds at the summit of Mt. Kilimanjaro.
Sara Tucker, Editor
Sara is a native Vermonter who left a job with Condé Nast Traveler to go indie, publishing her first book (Our House in Arusha, a memoir set in Tanzania) in 2011. She now reports on travel trends from a perch in Fontainebleau Forest, France. She blogs at Sadie and Company, and you can follow her on Facebook, Twitter, and Google+.
Favorite WOW Travel Moment: Stargazing in the Serengeti as Comet Hayakutake blazed across the sky.
Timothy Baker, Contributing Photographer
Tim had been to 80 countries on seven continents before meeting Wendy. He had even lived in a tent in Antarctica as an expedition photographer for Greenpeace. A photojournalist and photo editor formerly with The New York Times and the Associated Press, he is contributing the many pictures he shoots on trips with Wendy and their children, Charlie and Doug.
Favorite WOW Travel Moment: Witnessing three rhinos in a battle royale in the bush in South Africa. "The ground shook and you could feel the thuds."
Charlie
Charlie, 19, has been to 54 countries and has plenty of advice for parents planning trips with their kids. For instance, he recommends turning museum visits into scavenger hunts. "Go to the museum gift shop and buy postcards of the things you want your kids to find, then let them run around the museum trying to find them." He started his own travel blog when he was eight. Read more of Charlie's advice in our Ask a Teenager series.
Favorite WOW Travel Moment: Snorkeling with whale sharks—the world's biggest fish—off the coast of Mexico.
Doug
Doug, 17, has also been to 54 countries, and he has made a lot of friends along the way. His best tip for meeting kids in other countries? Bring a soccer ball. "You can even leave the soccer ball with them when you go home, so they remember you."  Read more of Doug's advice in our Ask a Teenager series.
Favorite WOW Travel Moment: Paragliding over Masada, in Israel.
What We Do
WendyPerrin.com is a travel publication, a complimentary advisory service, and the culmination of Wendy's 30-year quest to make travel better.  We don't book or sell trips.  We share honest information and advice about where to go and how to plan it so as to get the best trip possible.  We maintain a WOW List of destination-specific trip designers about whom we have received especially impressive reviews and feedback from the travelers we've sent to them (see FAQ #13 in our WOW List Frequently Asked Questions).  If a traveler needs a trip designer with a specific skill set, we can suggest experts whom we think would make a good match.  We also offer Wendy's WOW approach to trip planning:  If you use any of the trip questionnaires on WendyPerrin.com to start a trip, we will advise you during the planning process, watch over your trip from start to finish, and invite you to review it afterward.  You can read these reviews to get a sense of the standard to which we (and our readers) hold WOW List trip planners.
Code of Ethics
The editors of WendyPerrin.com may sometimes accept reduced rates or complimentary arrangements to cover our travel costs when we're on assignment.  Sponsors sign our policy of editorial freedom: They agree in writing that their sponsorship offers no guarantee of coverage and will not influence our reporting. We believe you appreciate and value such transparency. You've come to expect unbiased coverage from Wendy, and she is not about to squander a reputation for credibility, built over 30 years, for a free trip.
No advertiser, sponsor, or other entity that helps fund this website is allowed to dictate, impact, or alter our editorial coverage, recommendations, advice, opinions, or reviews.  We are journalists and travel experts who would never jeopardize your trust in us by recommending a travel product we are not comfortable with, or placing a weak trip planner on The WOW List, no matter how much they wanted to pay us.  Wendy's name, and the standard of travel she stands for, are worth a lot more than that.  Besides, if The WOW List were pay-to-play, there would be 5,000 travel agents on it.
How We're Funded
We have worked very hard to create a site that can be self-sustaining and that enables us to put our readership's needs, and each traveler's bottom line, first and foremost.  We accept advertisers, host conferences with sponsors, and earn speaking fees.  We may (or may not) receive payment from WOW List trip planners for the right to use the WOW List logo in their own company's marketing materials.  If you decide that a trip planner we've recommended is a good match and you decide to move forward with that trip planner and buy a trip, then after you return we may (or may not) receive a referral fee. That fee does not impact the trip cost (see The WOW List Pledge). To get a sense of the standard to which we (and our readers) hold WOW List trip planners, you can read these reviews.
How to Support Us
When you use Wendy's WOW approach, which means you start a trip by filling out one of the trip questionnaires on this website, it supports our ability to advise you on a complimentary basis. It also supports the tremendous amount of labor and time involved in finding, vetting, testing, and continuously monitoring the trip planners who are currently on The WOW List, as well as those whom we are testing behind the scenes for possible inclusion on The WOW List. We also accept advertisers on our website; they are chosen only from a pool of products and services that Wendy herself feels comfortable with, and their presence is clearly marked as an ad (for example, you can see the Medjet advertisement that lives on many pages).
How You Can Benefit
The trip planners on The WOW List have signed The WOW List Pledge, promising VIP benefits and priority status for "Wendy's travelers" — meaning, the travelers who use the trip questionnaires on WendyPerrin.com. The WOW List Pledge requires these trip planners to provide special treatment, fair pricing, and great value to Wendy's travelers. You are welcome to grab a name off The WOW List and contact that trip planner on your own, but if you do, you won't get Wendy's advice, help, or benefits. You won't get to submit a review of the trip planner, which means you won't get to help your fellow travelers, whose reviews—here's a sampling—serve as a uniquely useful and empowering resource to our community of sophisticated, frequent travelers.  You won't get "Wendy's WOW Moments" either.  You can read about our WOW Moments Project here:  Wendy Wants To Amp Up Your Trip!