Looking for holiday gift ideas for travelers? Look no further. Below you'll find items that Wendy and her staff actually use themselves and love. Try one for the travel-lover in your life—or for yourself, because you deserve great presents too! If you have more gift ideas to add to the mix, tell us about them in the comments below. And when it comes time to pack up those presents for a flight, check Wendy's tricks for flying home with souvenirs or holiday gifts and her essential packing list.
A gadget that lets you use Bluetooth headphones in flight
These days, the best noise-cancelling headphones—from this Bose over-ear model ($279) to these Sony earbuds ($298)—bring sound to your ears via Bluetooth technology rather than cords. The problem? Airline entertainment systems are years behind the curve and still require that you receive audio via a headphone jack. The solution is a little Bluetooth-enabled dongle (like this one, for $27) that transmits the plane entertainment system's audio to your wireless headset. An added benefit? No cords to negotiate every time you or your seatmates go to the bathroom. —Brook
Traveler's modem
Even while traveling, I need to stay connected. On cruises this year around Iceland and French Polynesia, I knew better than to rely on the ship's Wi-Fi (both countries have the kind of craggy mountain ranges that block signals). I felt pretty clever when I discovered that you could rent portable modems from local airports (mine were Keflavik and Papeete, respectively, and small businesses offer these all over the world). Costing $7 – $10 per day, the devices were a lifesaver, totally worth the nearly $200 investment. I felt a little bit less like the cat-that-ate-the-canary when I realized you could actually buy a good portable modem for about $40. No more rental fees, though you do have to pay for your provider! I chose the TP-Link Nano. For $38, it works in hotel rooms, on cruise ships (in sight of land), and in your car, and it's travel-sized, so is not bulky. I'm testing it on my next trip—to Lisbon. —Carolyn
Donatella rain coats
Over the past 20 years, I have acquired at least four rain coats by Donatella because they are fashionable, reversible, and scrunch up in the corner of my suitcase without wrinkling. Shake it out, put it on, go.  They're great for everything from unexpected squalls to unplanned dressy dress codes. There's a hood that's micro-pleated and also can serve as a scarf.  I love the swinging A shape, and yes, they keep you perfectly dry. And there's this, too: You can express yourself, via vibrant colors, leopard motifs, and more (which explains why I own so many).  They start at about $300.  (Full disclosure:  I once scored a gorgeous Donatella in lavender at a thrift shop for about $20!)  —Carolyn
Wallaroo sun hat
I have seven of these hats, in different styles and colors, and I can't remember the last time I took a trip without one. They're lightweight and malleable—you can crush them, yet they don't crease or rumple—so they're easy to throw in any bag.  And, with their UPF 50+ fabric and wide brims, they offer serious sun protection ($40 – $70). —Wendy
142-country memoir Escape Clauses—Getting Away With a Travel Writing Life
There are travelers. And there are travelers. And then there's Bob Payne, the guy who took an around-the-world trip over a long weekend just so he could hear the stories of fellow travelers. When asked, at check-in at JFK, what was his final destination, he was able to answer in all honesty: JFK. Bob tells this story and many more in his humorous and entertaining 142-country memoir ($14.95 from Amazon). You can travel vicariously through it or let it inspire you to take your own adventures. Read more about Bob in So You Think YOU've Traveled? —Tim
Luxurious bath products that fit in your carry-on
Molton Brown's Christmas Cracker gift set ($25) was my favorite stocking stuffer last year—the travel-sized bath gels come in either floral or woody scents. I always have one in the liquids bag of my carry-on for when I don't like my hotel's amenities. This year, I'm hoping to find the Revived Voyager Body and Hair Carry-on Bag ($50) in my stocking: bath gel, hand cream, shampoo, and conditioner sized for carry-on-only travel. —Carolyn
A travel-emergency-assistance membership
This is a way to give your loved ones (and yourself) peace of mind when you travel. Medjet is an emergency assistance program that gets you from any hospital where you don't want to be back home to the doctor and hospital you trust, saving you many tens of thousands of dollars. Medjet offers an optional, add-on layer of crisis protection too:  If during your trip you feel that your safety may be threatened—because of terrorism, a political incident, a natural disaster, or other crisis—they will come to the rescue.  Transparency disclosure:  Medjet is a sponsor of WendyPerrin.com. But that's because I use their services myself and have for years:  A Condé Nast Traveler colleague of mine gave me the gift of a Medjet membership shortly after my kids were born. She said that, now that I was a parent, I couldn't risk something happening to me overseas and not being able to get home to the kids. Today I've got a family membership, so when the kids travel with me, they're protected too. (Short term memberships start at $99; annual memberships are $315.) —Wendy
A way to celebrate your favorite destinations before the holidays
Travel-related advent calendars for all ages are a fun way to celebrate the season and make wonderful pre-holiday gifts. My favorite calendars are themed around destinations, such as the Venchi Prestige Italian Chocolate Advent Calendar ($59)—whose drawers are filled with the Piedmont-based company's confections—and the Bokksu Japan Wonderland Advent Calendar, ($175) filled with handmade snacks and miniature gifts. —Carolyn
Water filtration kit
I hate the plastic waste that comes from drinking bottled water. So when I'm traveling to a place where the tap water is unclean, I bring along a filtration kit. The brand I've used for years is Steripen ($110); make sure to choose a device that filters out viruses (which can be present in tap water), not just bacteria and protozoa. My Steripen is lightweight and uses ultraviolet light to purify water: Activate the lamp, swirl the stick in your water bottle for about a minute, and you're good to go. —Brook
CozyPhones
Travel is noisy: Hotel walls are thin, planes have crying babies, spouses snore. I like to fall asleep to a white noise app because of this, but regular earphones and earbuds are uncomfortable to sleep with. CozyPhones may not be as fashionable as AirPods, but they lay flat against your ear, and the fleece headband is soft; it can even be pulled down over your eyes to act as a light-blocking mask. I travel with these all the time now, and they ensure that I'm always well-rested during my trips (never underestimate the importance of a good night's sleep for staying healthy on the road). Plus they're inexpensive ($20) and easy to pack, since there are no delicate parts to worry about breaking. They come corded or with Bluetooth capability. —Billie
Rat-a-Tat Cat
We're a big board- and card-game family both at home and on the road. The older my son gets, the more complex his favorite games are—and the harder to pack—but Rat-a-Tat Cat remains a perennial favorite. It's a card game that's simple enough for a six-year-old, but compelling enough to keep parents happy through round after round. Having a few small games like this on hand helps pass the time (and avoid giving in to electronic devices) in airports and on planes. ($13) —Brook
Deep Sleep Pillow Spray
I first discovered Deep Sleep Pillow Spray while browsing, drowsily, in London's Fortnum & Mason the day I arrived on a sleepless, red-eye flight. The spray is comprised of natural oils of lavender, vetiver, and wild chamomile and is meant to be spritzed onto your pillow. That night, with the help of the Deep Sleep Pillow Spray, I slept, easily and deeply. Two discoveries I later made:  First, I thought this was a British product, so would stretch my supply for months until I returned to London to buy another, but it's actually super easy to find in the U.S.  Second, it works beyond the pillow: On long-haul flights, I'll often spray a bit into my scarf, and it definitely calms the nerves ($30 for the 2.5-ounce carry-on size). —Carolyn
T Spheres
Throw one or two of these small rubber balls (about 1/3 the size of a tennis ball) in your carry-on, and you've got an instant massage in any hotel room or even in an airplane seat. Roll it on stiff muscles and feel the tension melt. My favorite way to use them after a long flight is to lie on my back on the floor, with a T Sphere placed between the floor and my shoulders or upper back, then slowly roll until the knots disappear ($30–$38). I carry a tennis ball too, which I find works better on hips, legs, and feet. Add a couple of resistance bands and a stretch-out strap, and you can turn any hotel room into a gym. —Wendy
Portable power banks and back-up chargers
A portable charger is indispensable. I'd hate to be halfway through a day of, say, Mongolia's Golden Eagle Festival and have my phone die. Especially since it's my only camera. That's why I always pop a lightweight backup battery in my bag. And I don't mean one of those tiny lipstick-size bars—those won't charge your phone even halfway. A portable battery has to have at least 10,000 mAh to be worth its weight—that will charge even the big phones two to three times. And, of course, it has to be light. I use this tiny 10,000 mAh by PowerAdd ($13); it's one of the lightest on the market at that power level. If you want a little more juice in order to accommodate multiple charges of a tablet and a phone, Anker's PowerCore 20,1000 mAh ($50) gets good reviews. Neither of these will work for a laptop, however; those require a different kind of charger and a lot more juice. In that case, the OmniCharge ($99-$399) is a cool and useful toy. It's a smart power bank that can tell what you're charging as soon as you plug it in, and handle it all: phone, tablet, laptop, camera, etc. Omnicharge comes in a range of power capacities and weights, and they all have travelers in mind.  —Billie
Inexpensive but invaluable stocking stuffers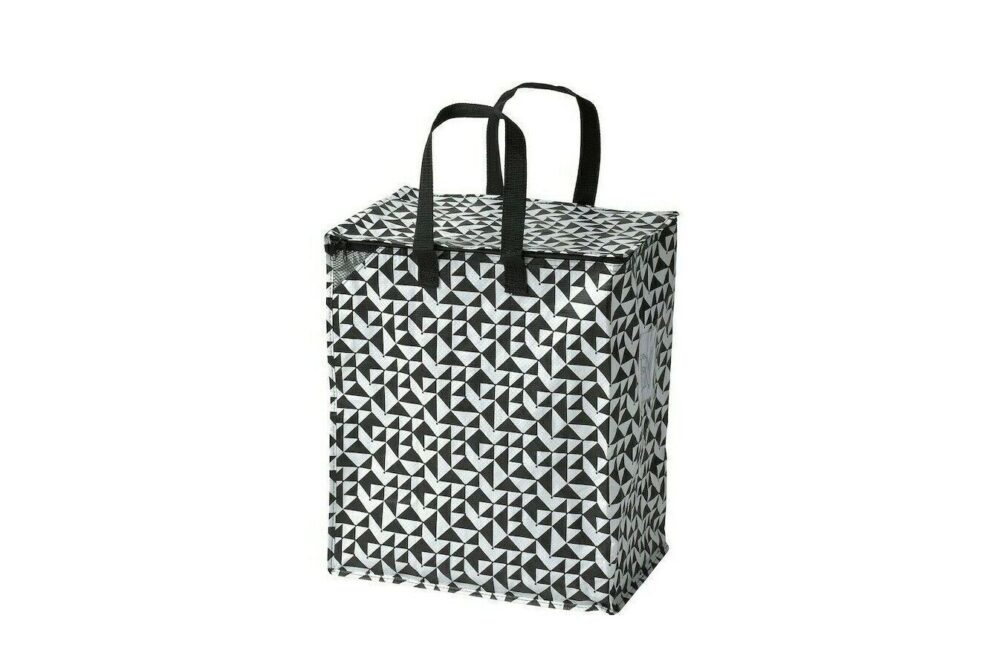 There are a few small items I never travel without and can never have too many of. They are inexpensive but invaluable and therefore make great stocking stuffers for travelers. A bandana is an endlessly useful tool: it can serve as a hair tie, a dust mask, a baggage identifier, an extra handle, a pillow cover, a camera lens cleaner, a bandage, a tourniquet, a washcloth.  I've even hung one over a car window to block the afternoon sun. Carabiner clips are similarly helpful, especially for securing your phone or camera to your bag.  Finally, I always carry a foldable nylon shopping bag in my day bag, because you never know when you're going to need to carry more stuff—supplies from a grocery-store run, a hefty souvenir purchase, or just some items you want to take out of your carry-on and keep under your seat on the plane.  I'm partial to Ikea Knalla bags because they are sturdy, have big shoulder handles, and are super cheap ($3). —Billie
A summer vacation
It's no surprise that we think travel is the best gift you can give to those you love. Wendy has taken her boys to Romania, Turkey, Uzbekistan, Belize, Morocco, Sri Lanka, Zambia and Zimbabwe; Brook has introduced her son to Southeast Asia, Namibia, the Galapagos, and a few U.S. national parks; and Billie took her mom on a culinary-themed trip through Italy. But on top of all the memories and rewarding experiences that you give someone when you give them a trip, you can also remove something: stress. Many popular summer vacations—say, renting a villa in Tuscany, hiking the Inca trail, exploring the Galapagos Islands, going onS safari in Africa—are selling out many months ahead. The more they appeal to families, the earlier they sell out. By booking your summer vacation now as a holiday gift, you'll ensure that you get the experiences and accommodations you want and that you avoid the time-consuming struggle a few months from now to pull together a meaningful, affordable, logistically sensible trip.
Be a smarter traveler: Sign up for Wendy's weekly newsletter to stay in the know. Read real travelers' reviews, then use the black CONTACT buttons on Wendy's WOW List to reach out to the right local fixer for your trip.