It was my fifth African safari, but it was unlike any Africa trip I'd taken before. I found myself hiking along the sinuous knife's edge of an enormous, copper-toned sand dune. Negotiating a quad bike up to a rocky bluff for a view over an enormous valley, tinged a vivid green after recent rains. Sliding down a perilous slope on a wooden board, undulating ridges of sand the only thing visible in every direction. Exploring a rusted shipwreck, its pieces scattered along what's come to be known as the Skeleton Coast.
I was in Namibia. I was there because, when I had told WOW List safari specialist Cherri Briggs that I thought my 10-year-old son, Zeke, was old enough to go on safari, she urged me to put Namibia on the itinerary. For an active family like ours, it was the perfect choice. Here's why:
You can spend most of your time on physical pursuits outside a vehicle.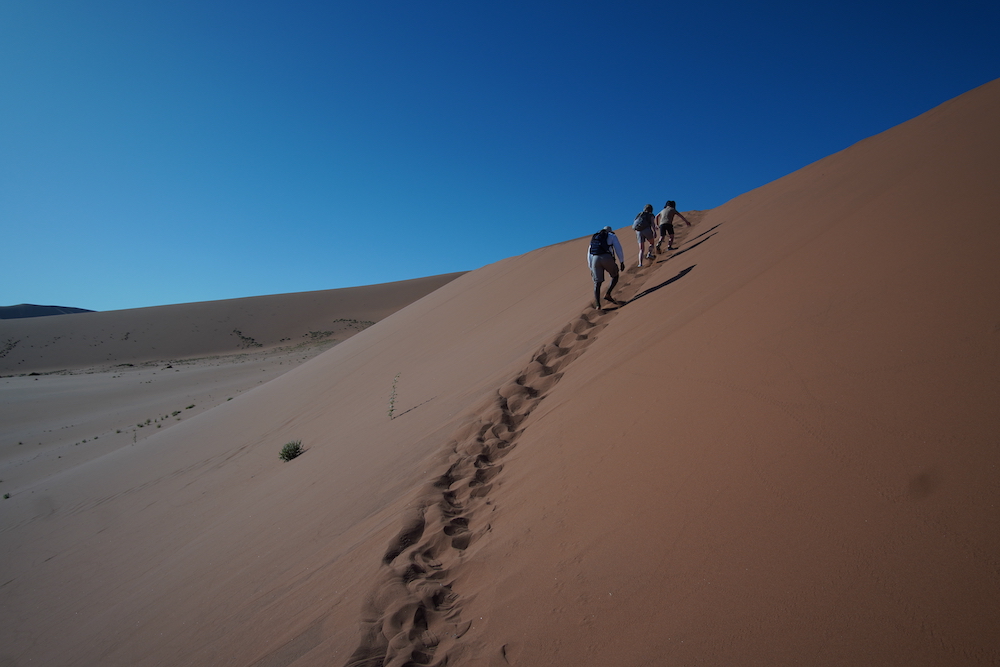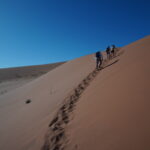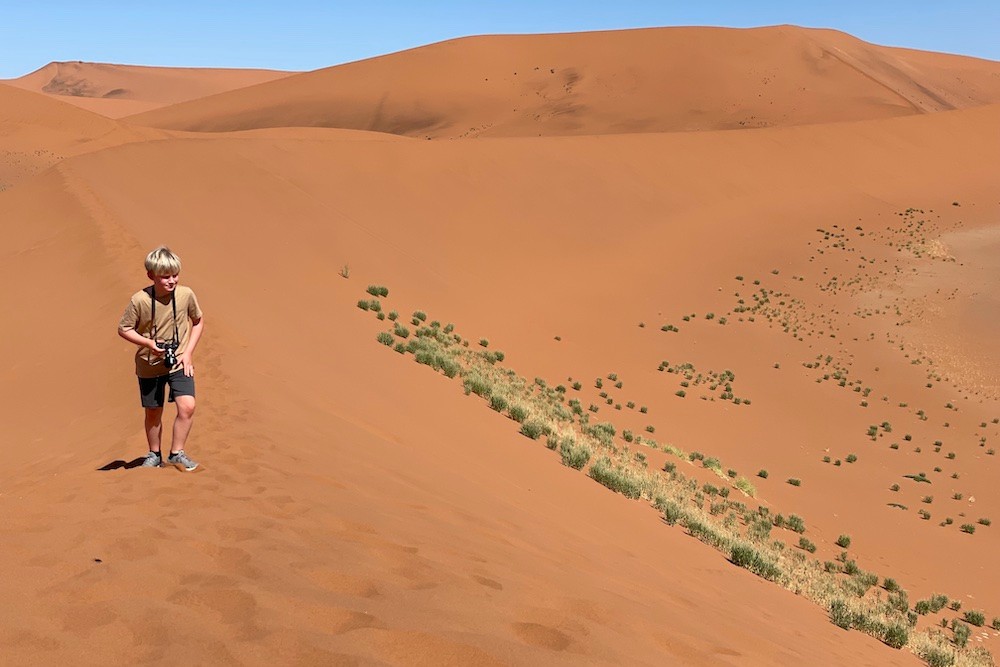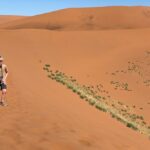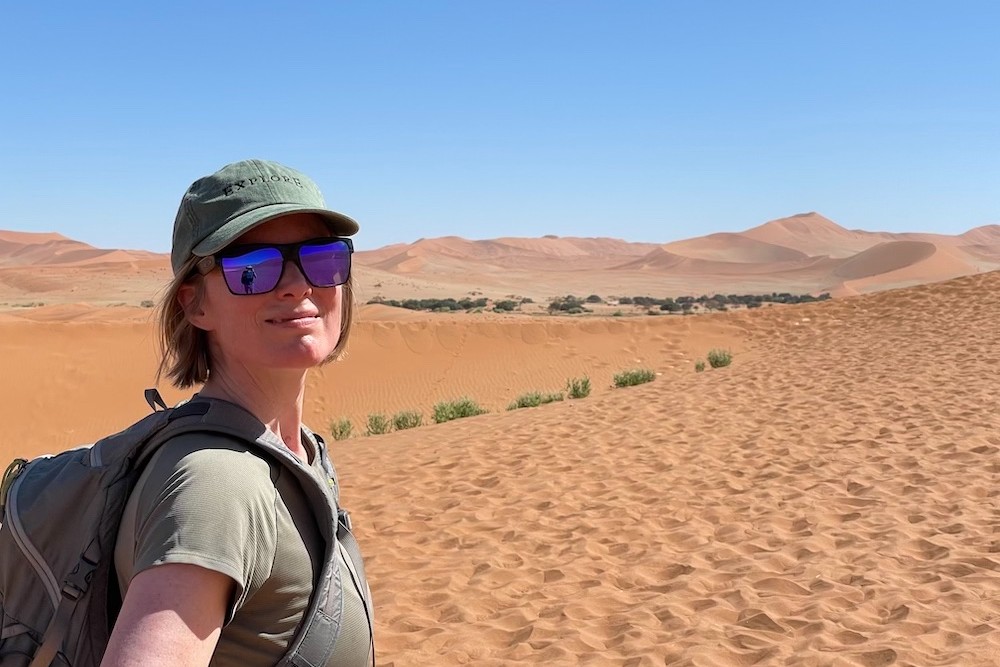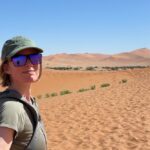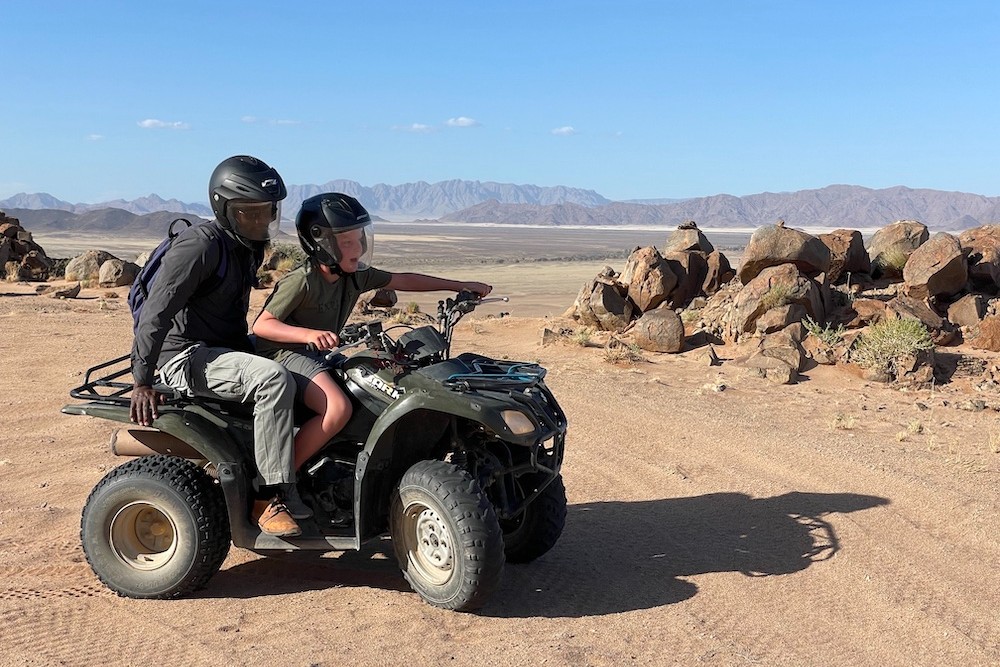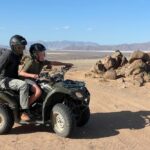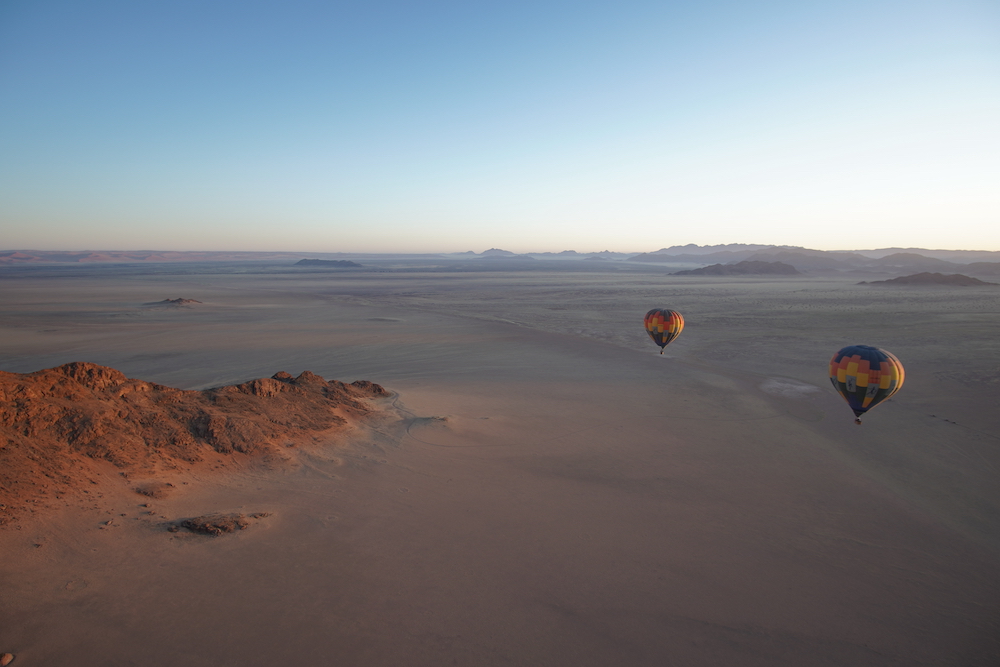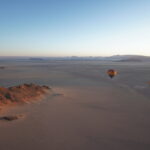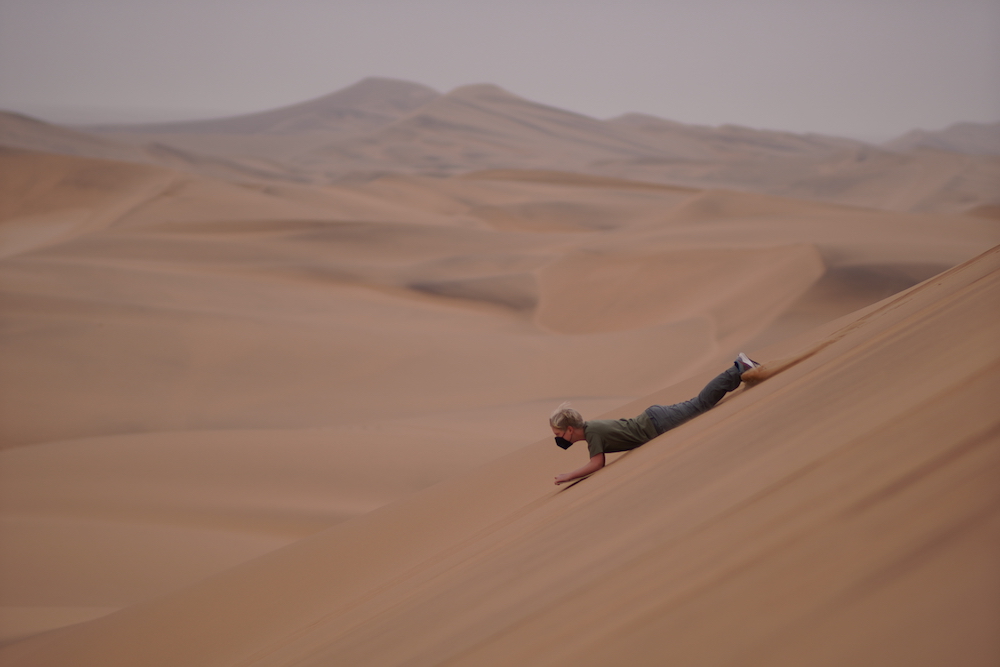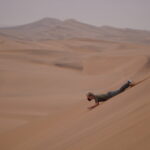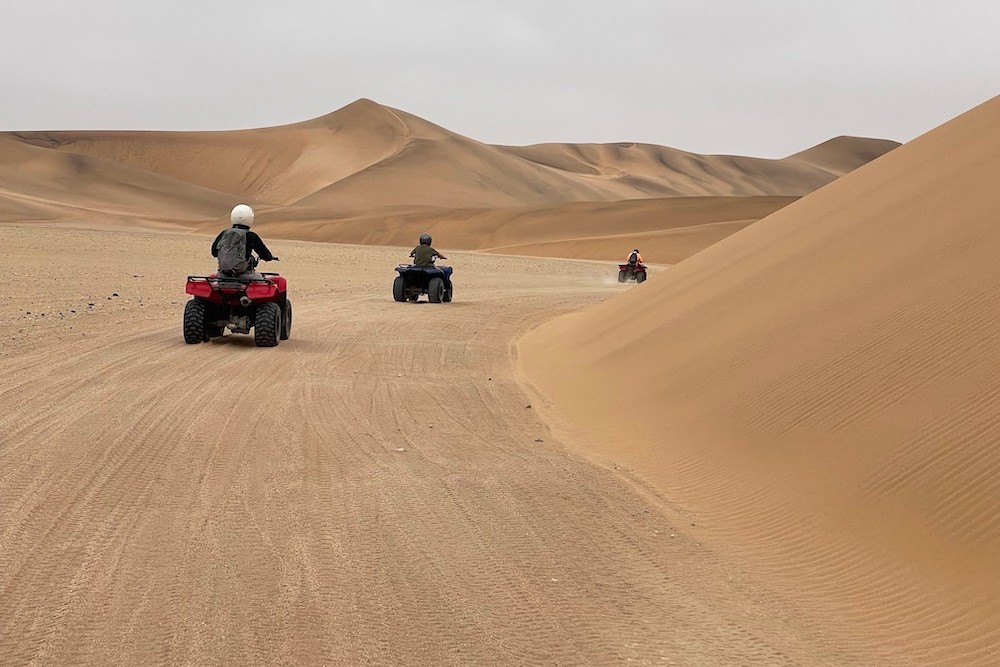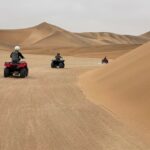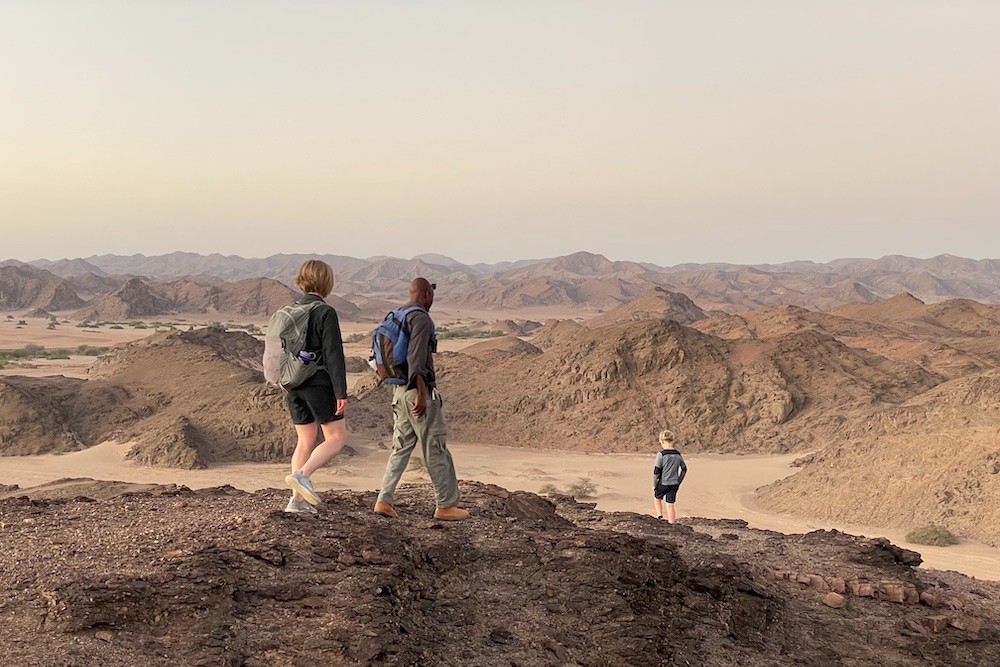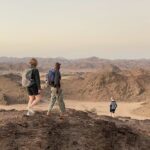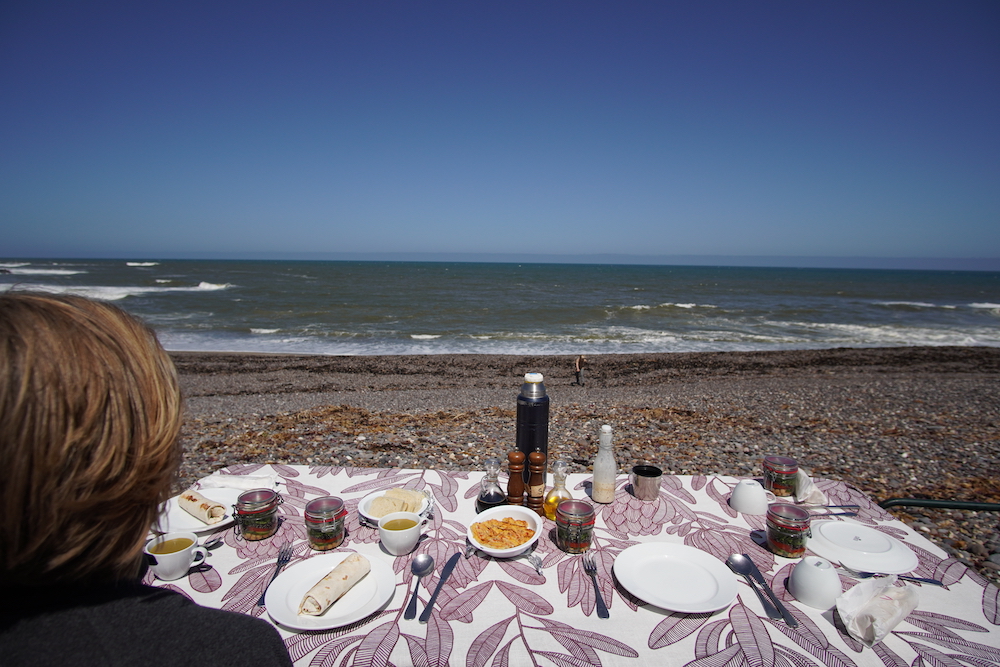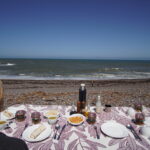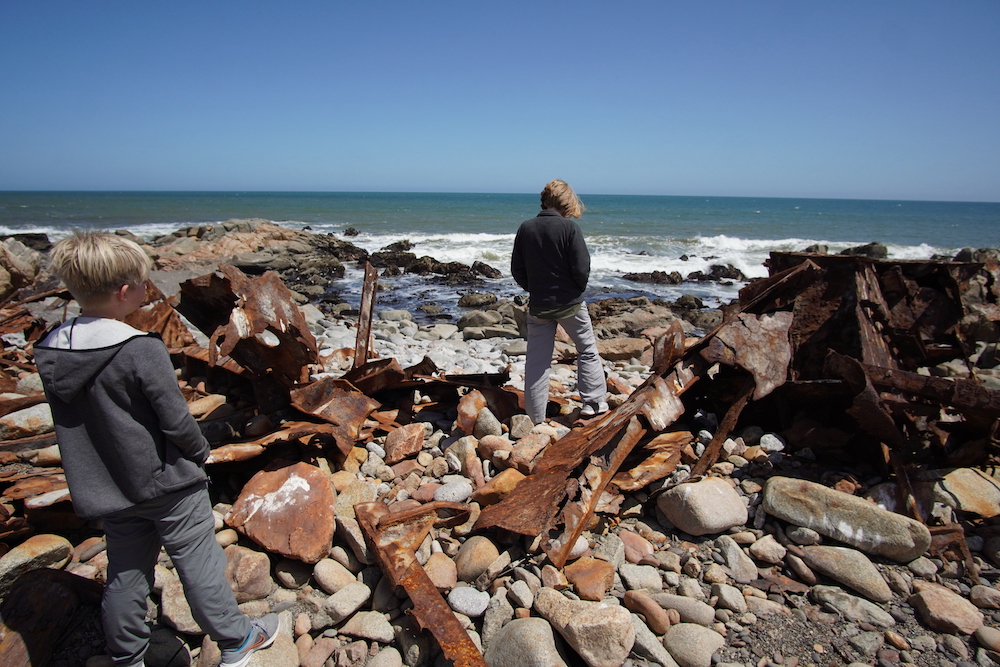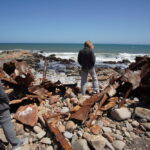 The typical wildlife-focused safari involves a lot of time in a classic safari 4×4. But most of Namibia is a vast desert with few predators, so you don't need to stay in the safety of a vehicle. Instead you can spend much of your time in more physical pursuits—for us, that meant hiking, sandboarding, quad biking, and hot-air ballooning. (If we'd had more time, we could have done some sea kayaking and fat-tire e-biking too.) It was easy to get our blood pumping every day, and Zeke loved trying out a completely new and different experience with each outing.
You'll see otherworldly landscapes that are uniquely stunning.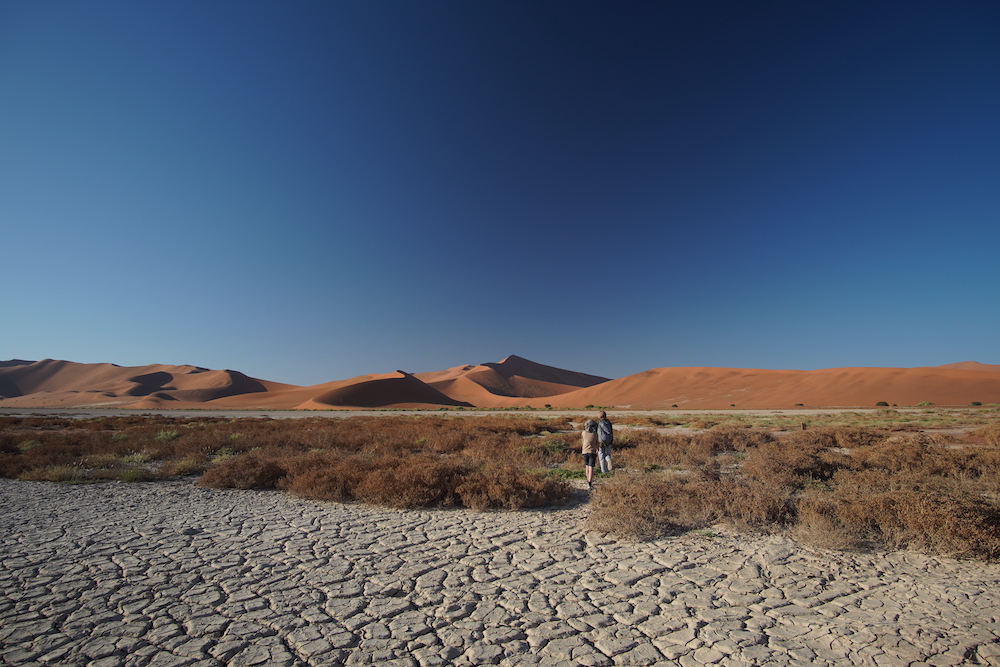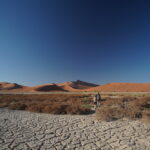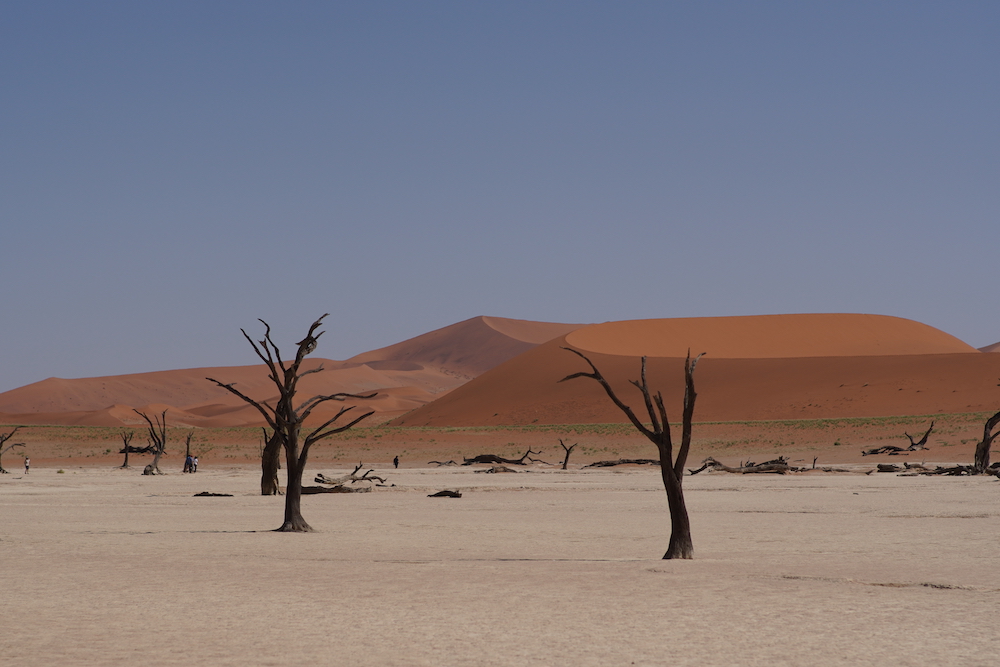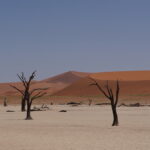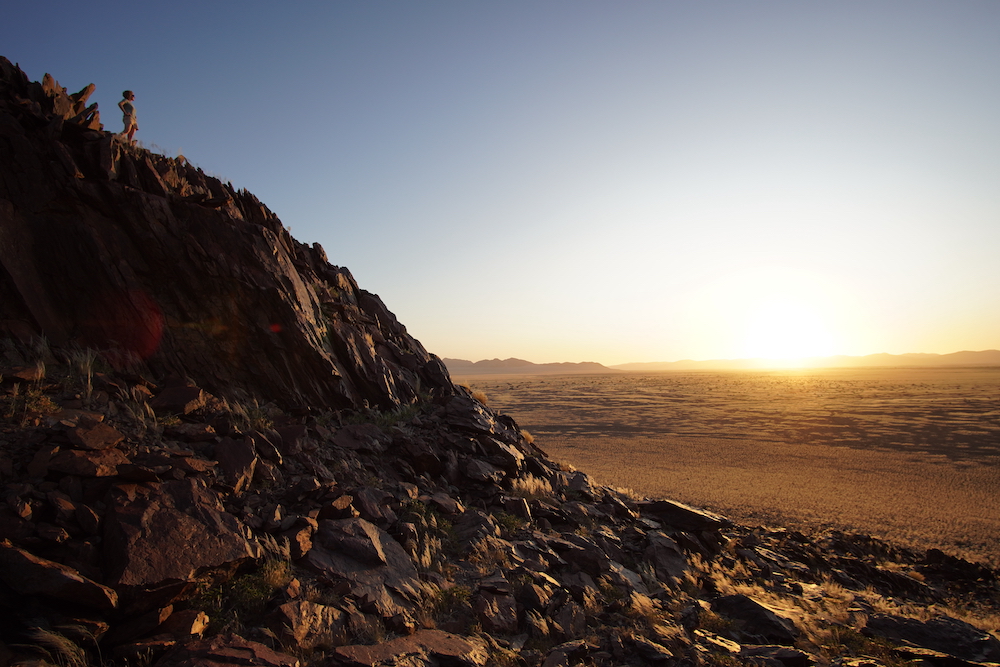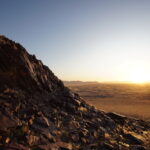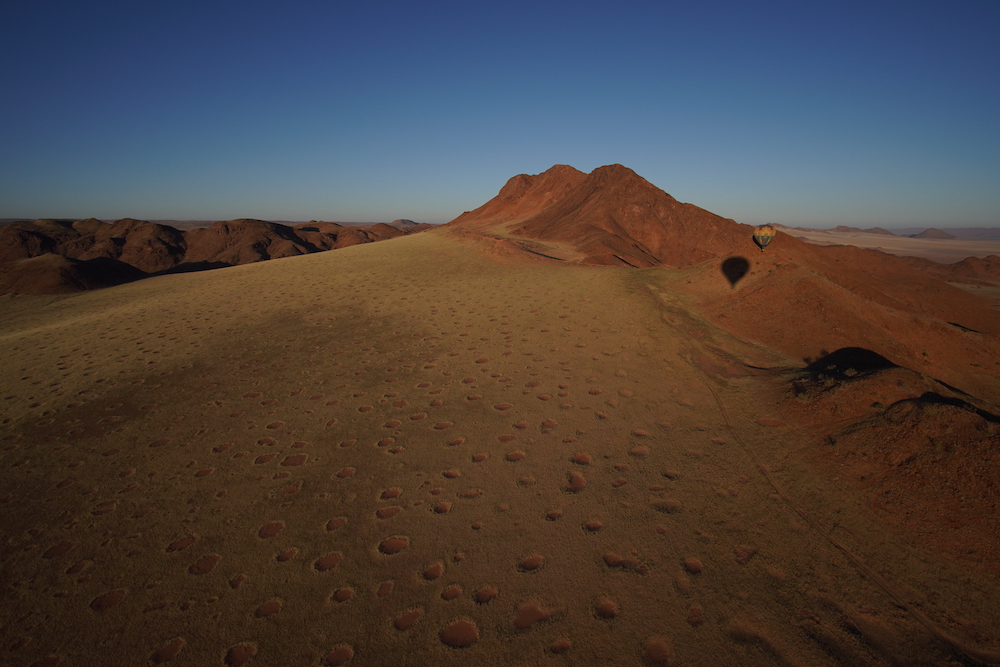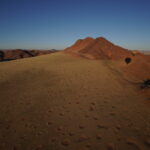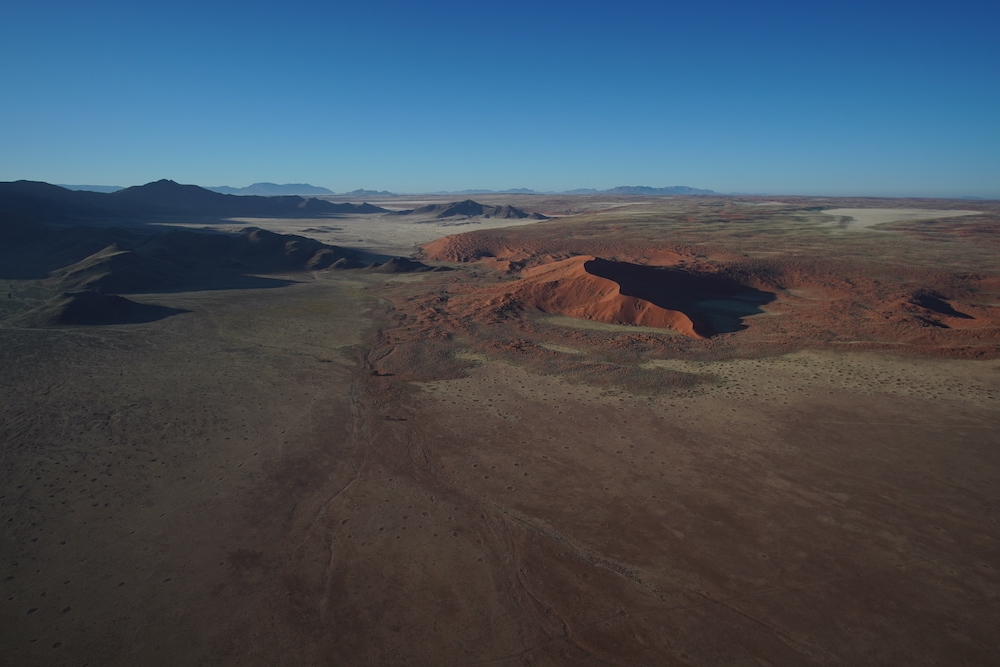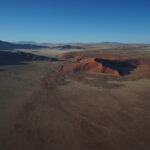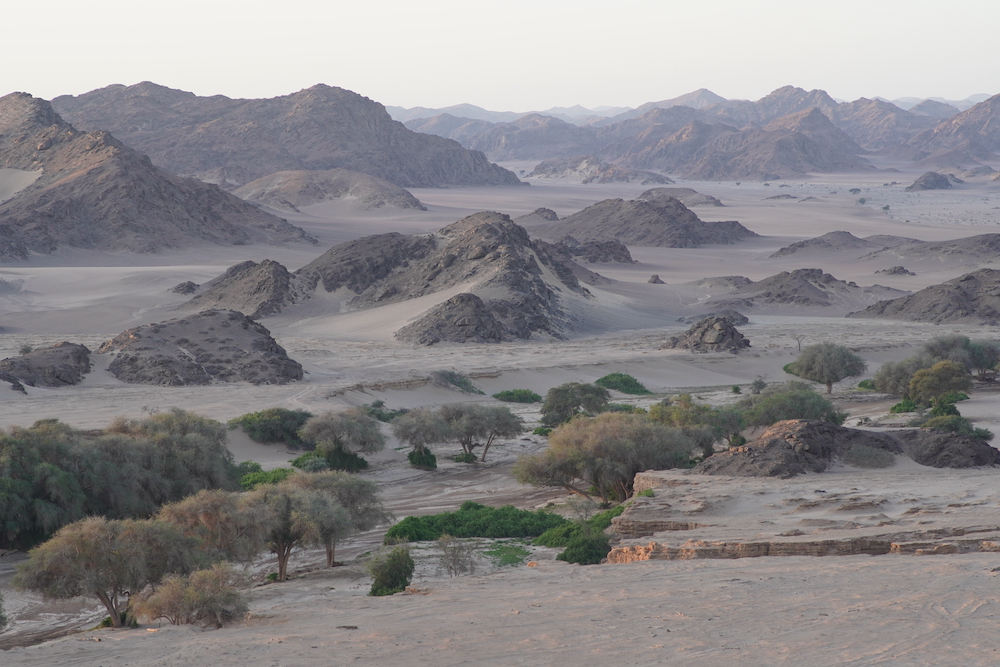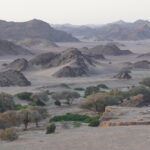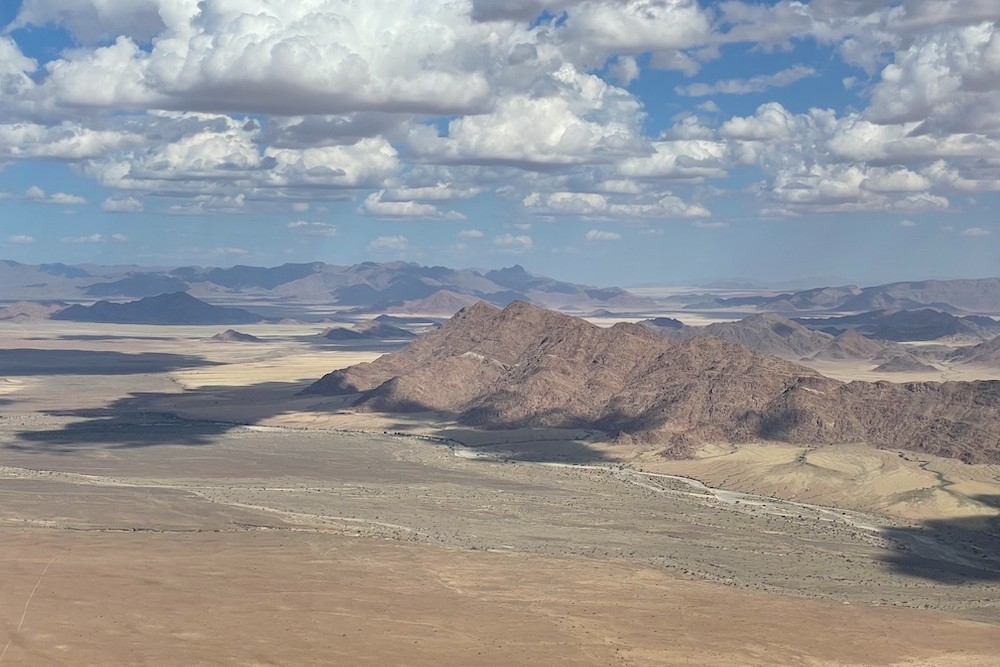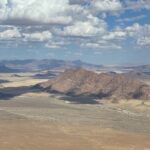 None of my previous trips to Africa had prepared me for what I saw in Namibia. Here the earth's geology is laid bare, with little vegetation but plenty of topography: craggy escarpments thrust up above an ancient seabed, thousand-foot-tall sand dunes blown from the Kalahari Desert over millions of years, mysterious "fairy circles" visible from the air. It's a photographer's dream (but also their nightmare, with all the sand sneaking into a camera's nooks and crannies). I wished for a color chart to help name all the shades I was seeing, from the charcoal-hued rock and the fluorescent-orange sand to the sunsets where Zeke and I counted no fewer than nine distinct shades splashed across the sky. And with small-plane charter flights the best way to get around—the distances from camp to camp in Namibia are vast—you get to enjoy a bird's-eye view of this otherworldly landscape throughout your trip.
You can sleep outdoors under the stars.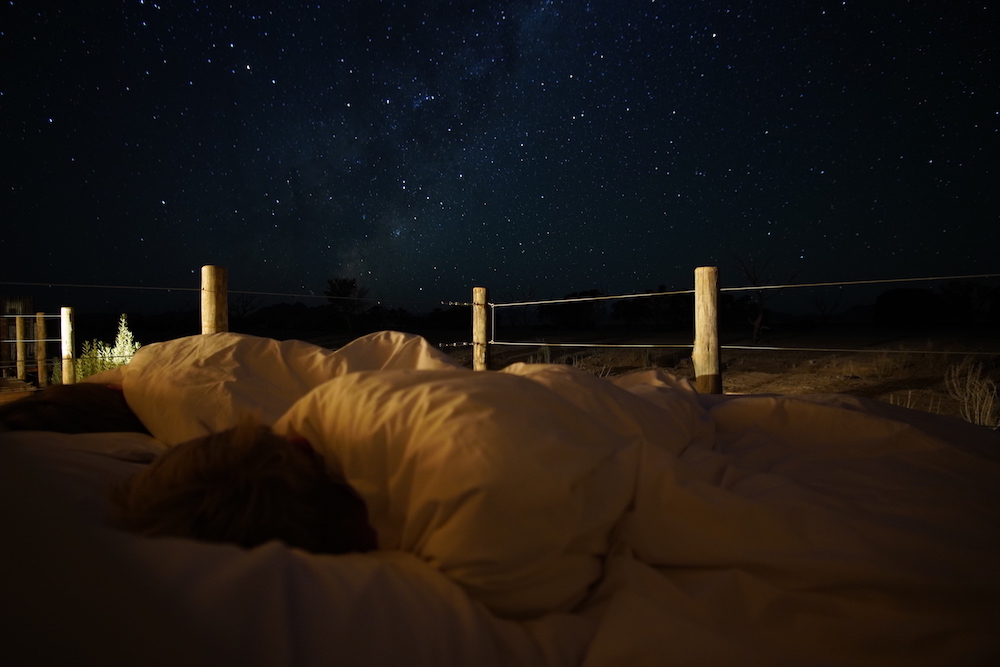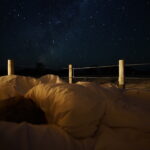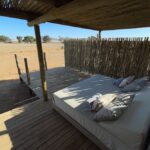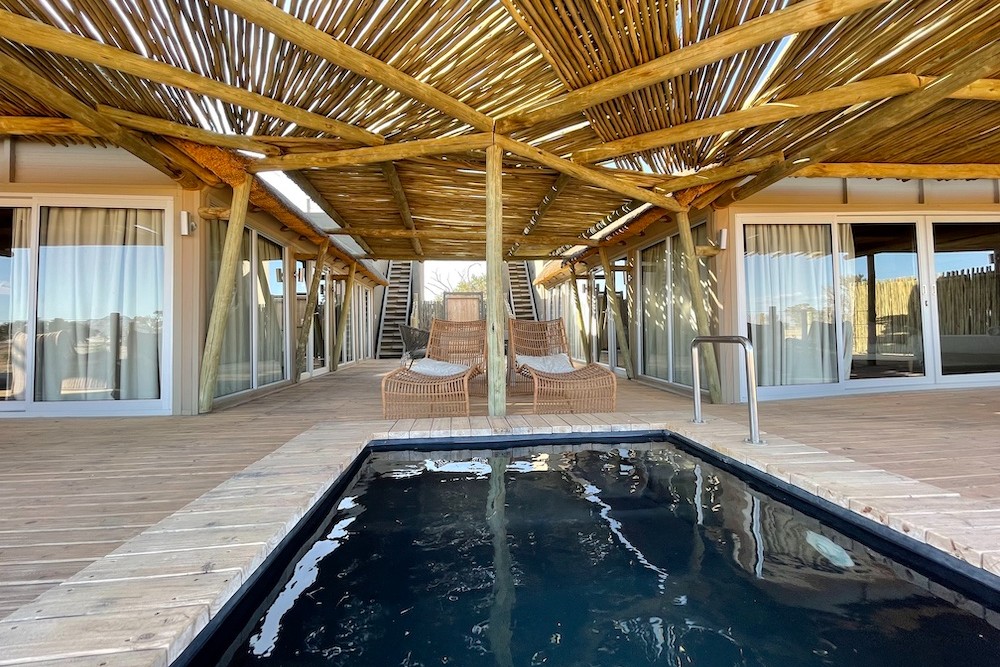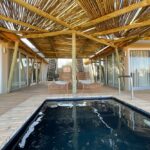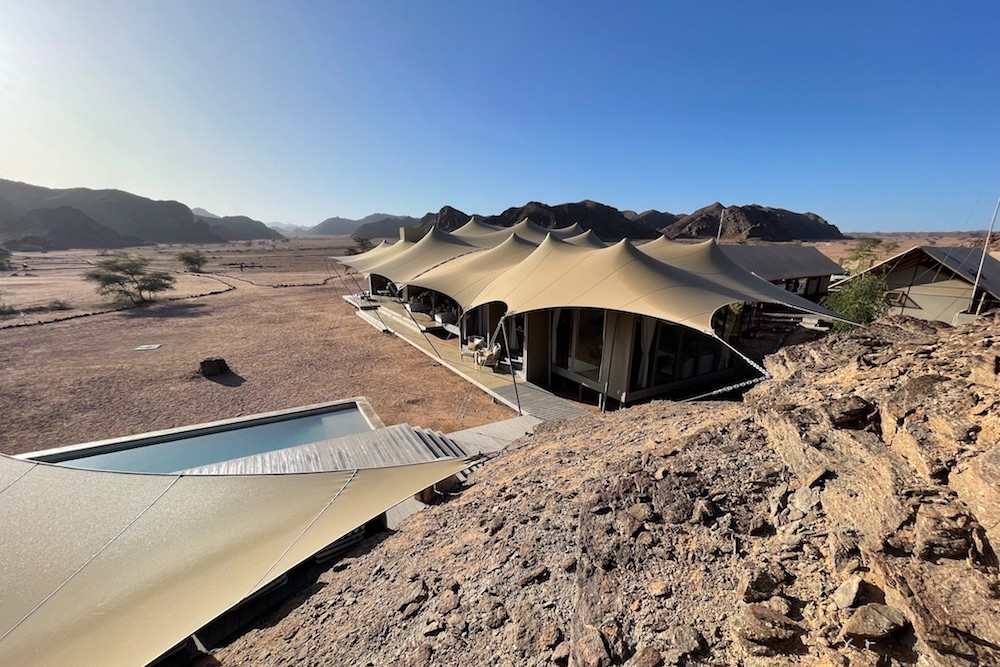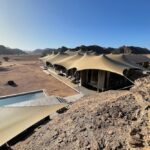 While in Namibia, we stayed at two of Wilderness Safaris' camps, Little Kulala and Hoanib Skeleton Coast Camp. Since there's no malaria and no light pollution in the desert around Kulala (indeed, in Namibia it's common to fly for an hour or more and see not a single sign of humanity's presence on earth), we took advantage of the king-sized bed and fluffy duvet on our private desk and slept outside. Thanks to Cherri's careful planning, we were visiting during the new moon, and the sky glowed with innumerable pinpricks of light accented by the frequent pulse of a meteoroid streaking across the sky; a softer diagonal band directed my eyes to the edge of the Milky Way. I've never been so grateful to be jet-lagged and awake at 3:00 a.m. (If you want to see the inside of my room at Little Kulala, see my Instagram video below.)
View this post on Instagram
You can easily pair Namibia with more wildlife-rich regions.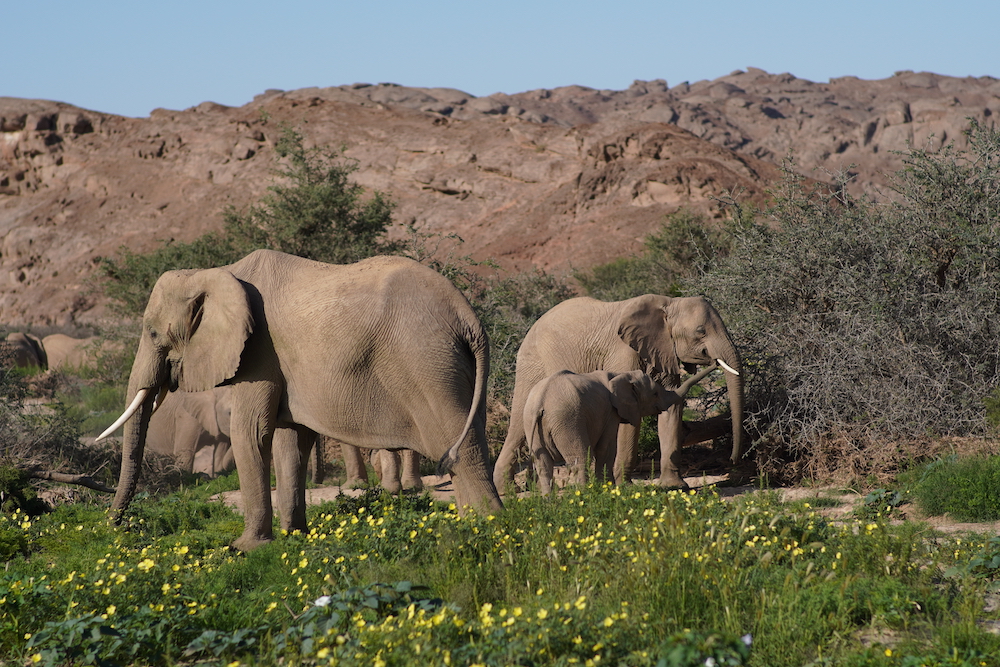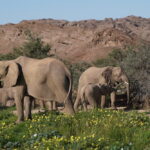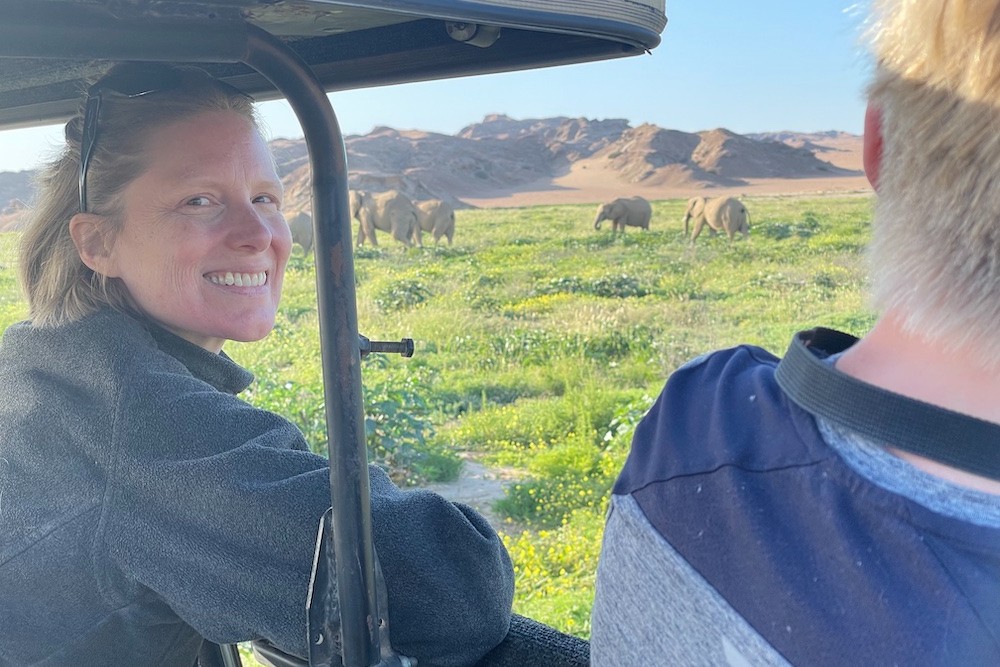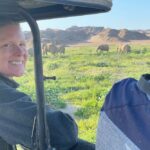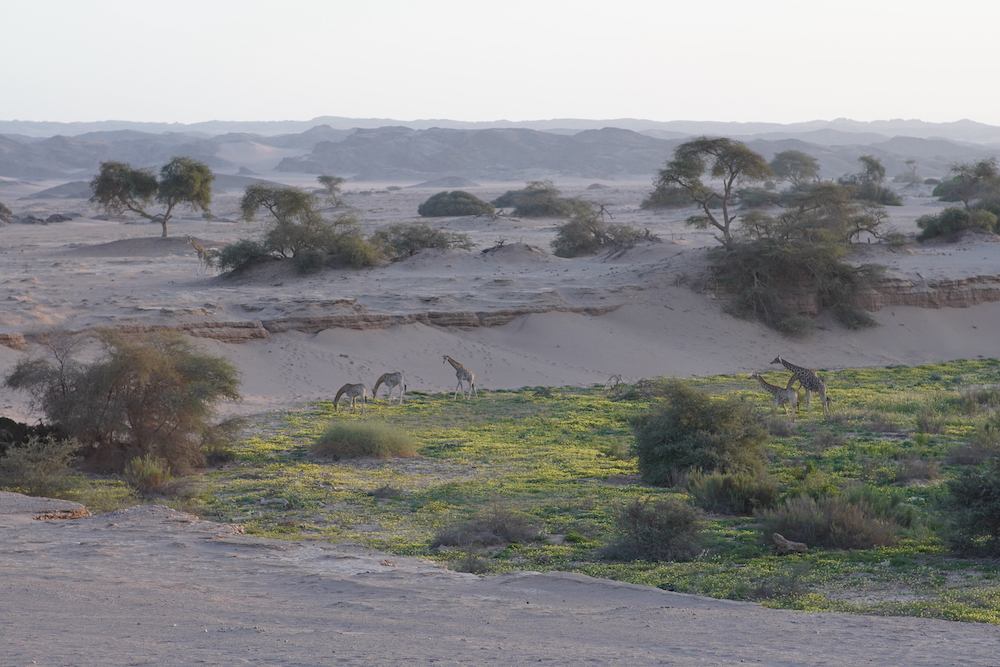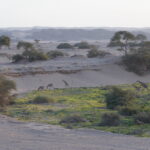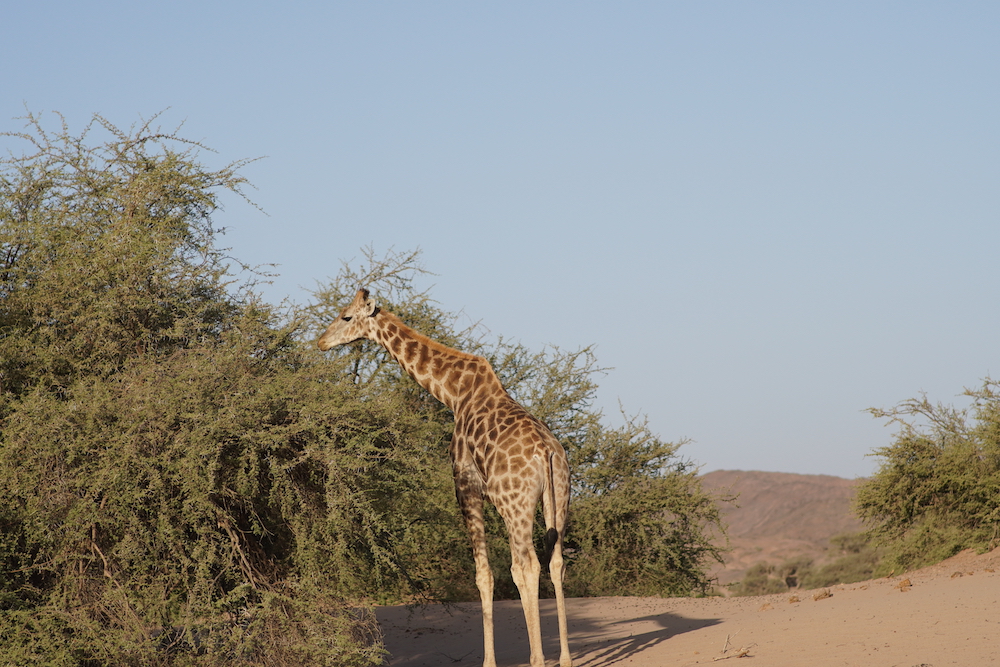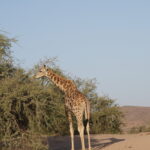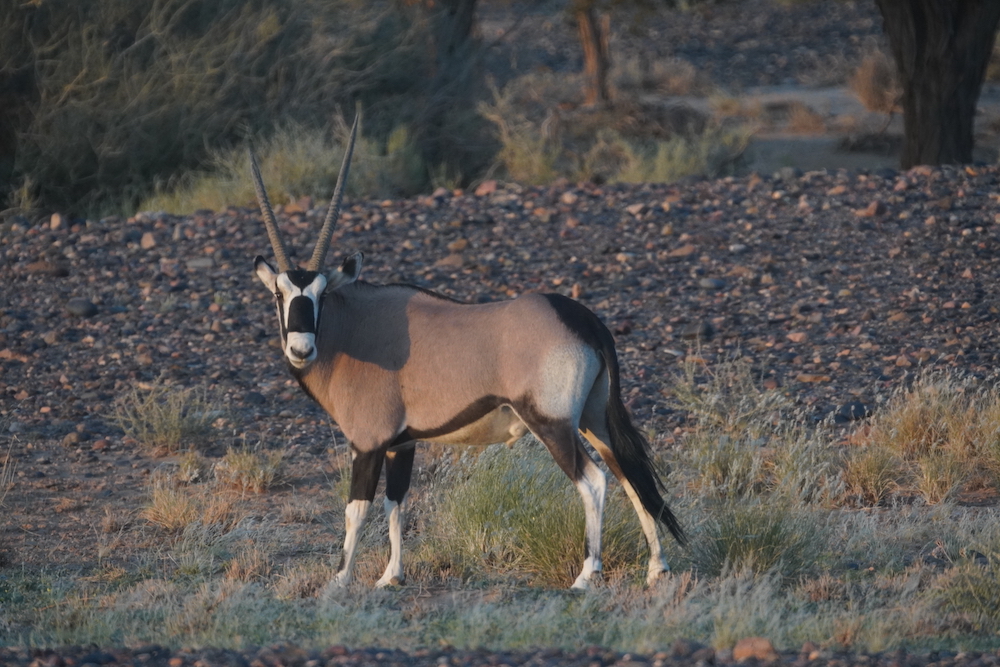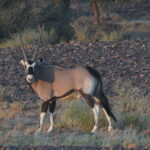 While we relished the time we spent watching a herd of tough, desert-adapted elephants playfully pulling up vines for a morning meal in the fertile riverbed of the Hoanib River, and we also saw giraffe, oryx, springbok, and hyena during our time in Namibia, the best wildlife sightings are elsewhere in southern Africa. Happily, it's easy to combine Namibia with another country where the animals many come to Africa to see are plentiful. We chose South Africa—we flew nonstop from the U.S. to Johannesburg, and from there it was a quick commercial flight to Sabi Sabi Private Game Reserve, on the edge of Kruger National Park—but it's also easy to pair Namibia with Botswana or Zambia.
I'll admit, Namibia wasn't even on my radar until Cherri suggested it. I'm so glad I listened to the advice of an expert, who knew just how to WOW my son on his first trip to Africa—and to show me something unlike any of my previous trips. Namibia's high season runs from July to October, but I loved being there in early April, when green shoots and tiny wildflowers coaxed out by the meager rainy season add yet more hues to the spectacular vistas. It's a landscape that I won't soon forget, and a backdrop to adventures that my son will be talking about for years to come.
Transparency disclosure: So that I could experience Namibia, WOW Lister Cherri Briggs arranged for a reduced rate at Wilderness Safaris' Little Kulala and Hoanib Skeleton Coast Camp in Namibia. Everything I did on my trip is accessible to every traveler who contacts Cherri via Wendy's WOW questionnaire. Thanks to Wendy's WOW system, you'll get marked as a VIP traveler.