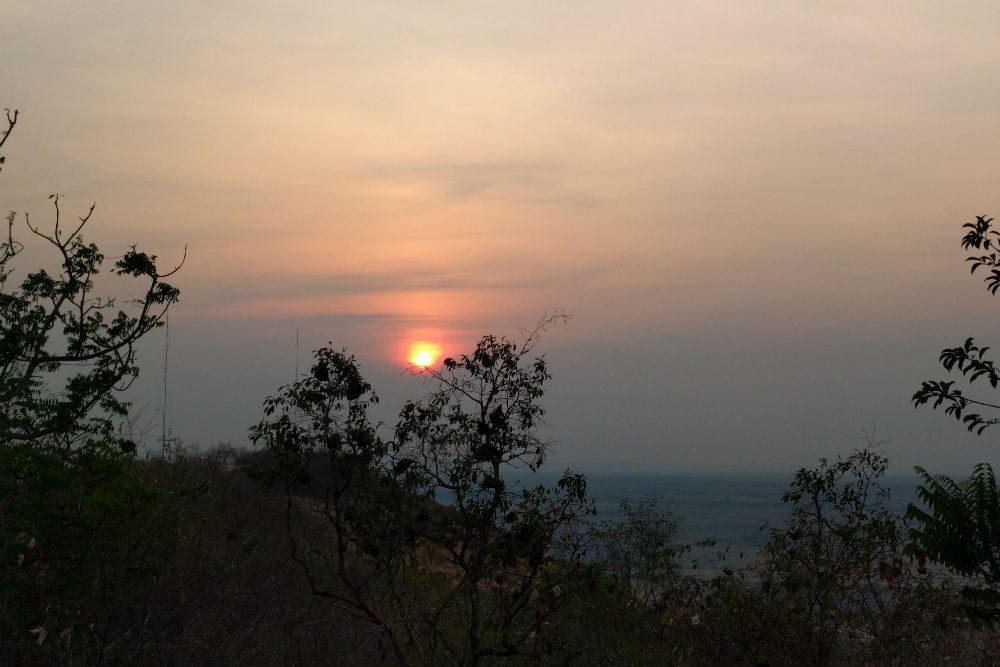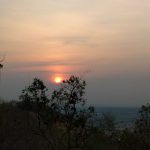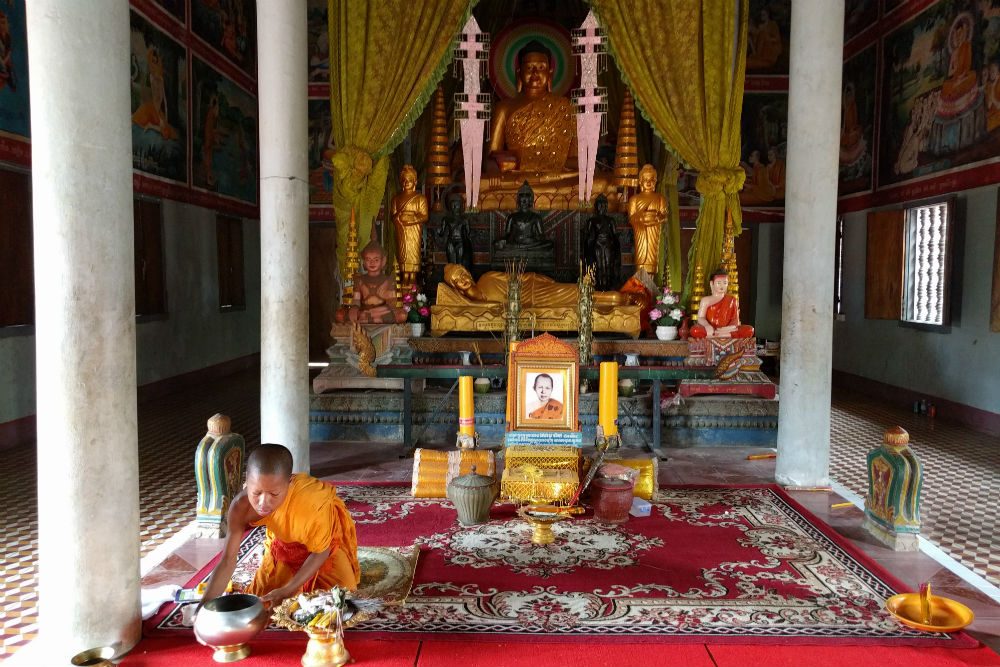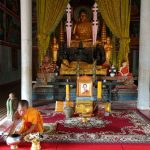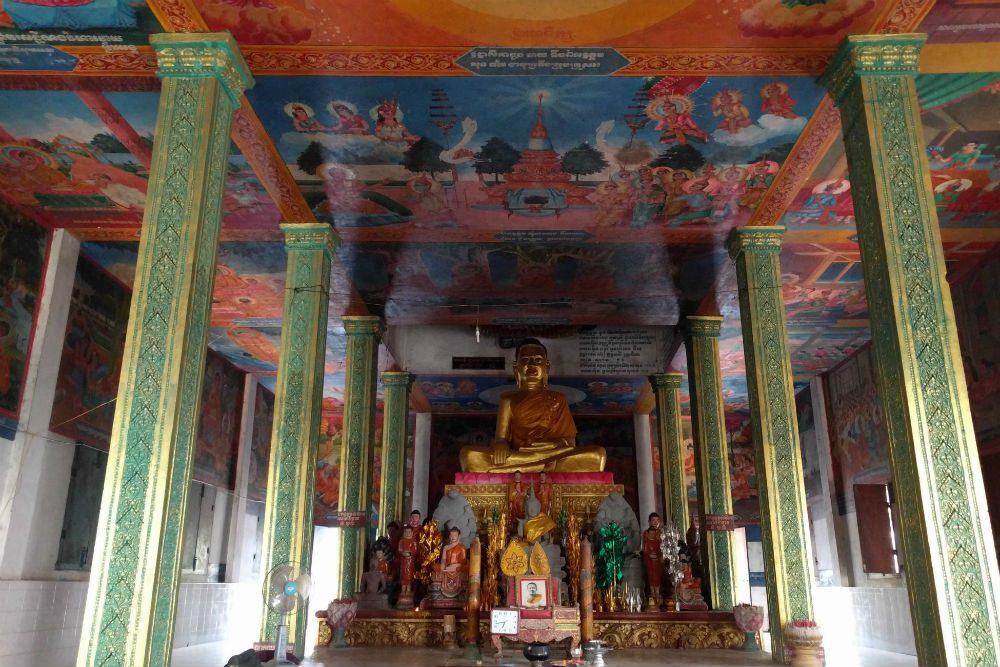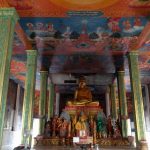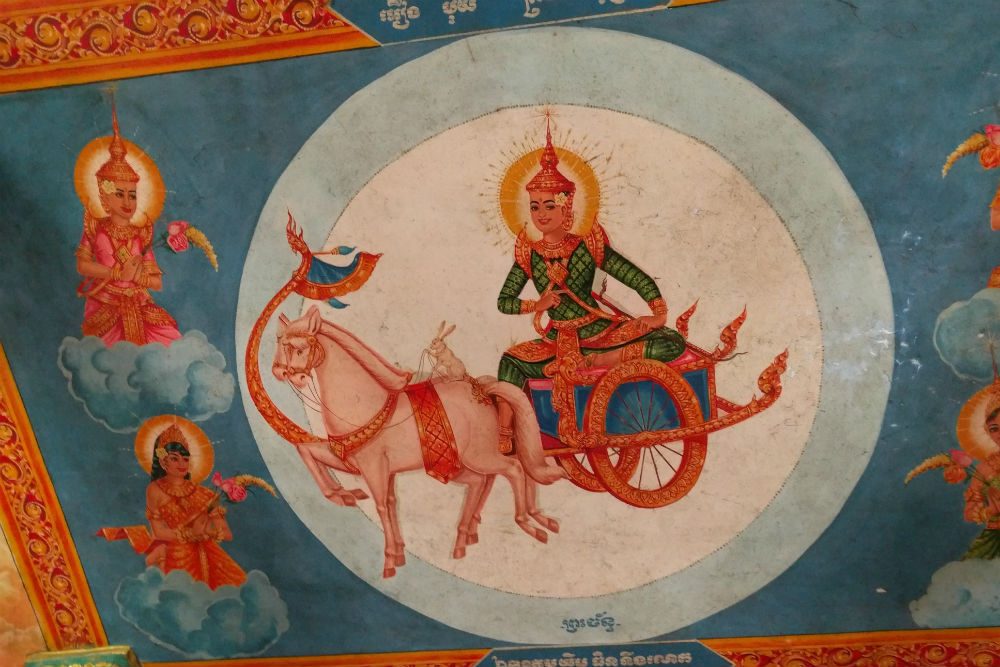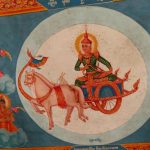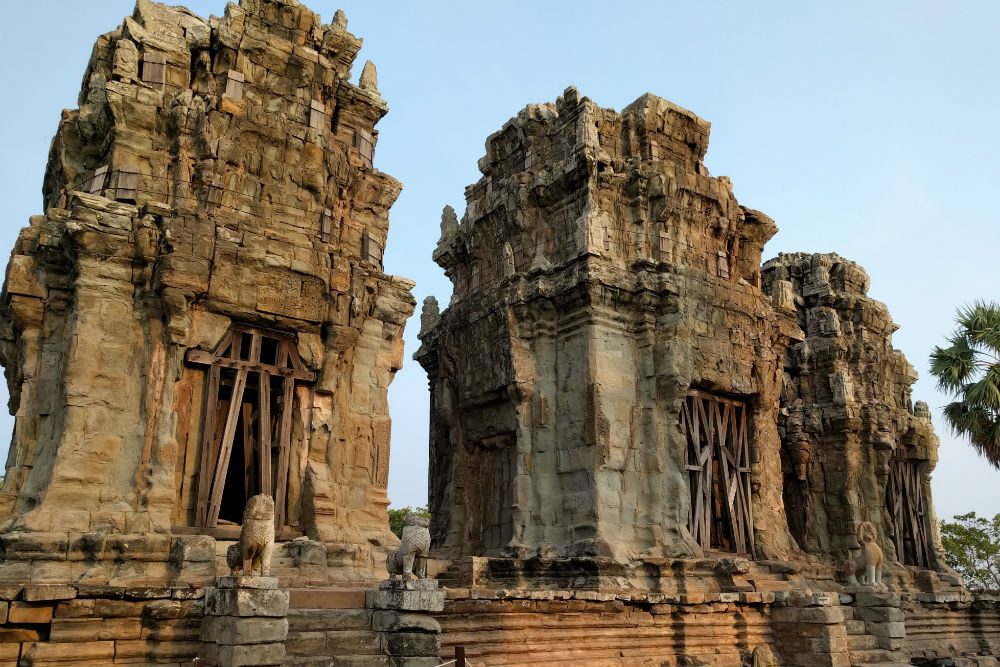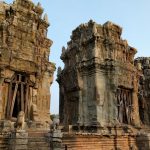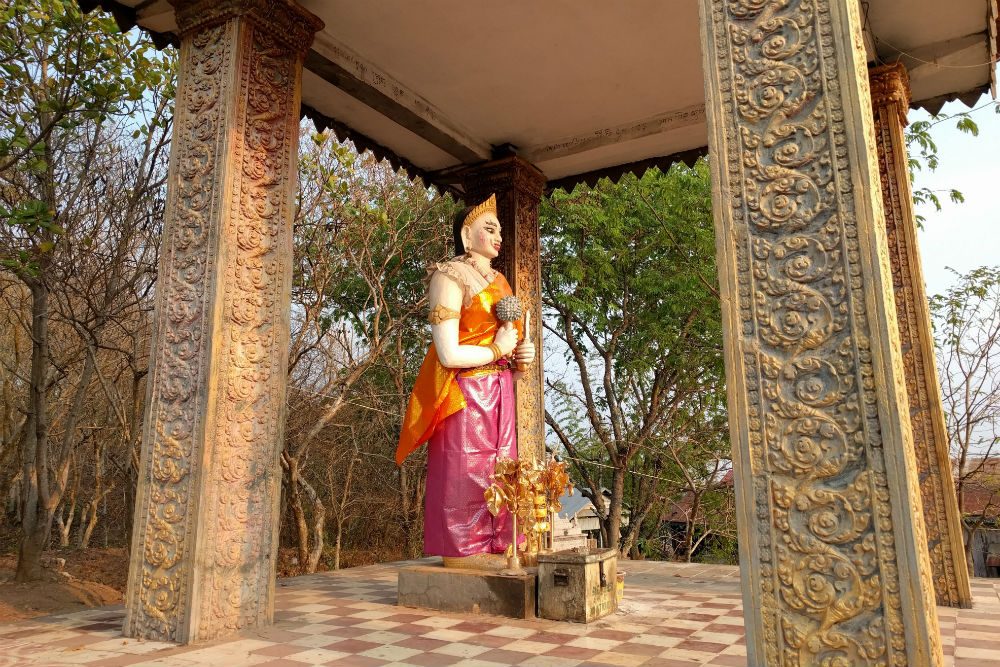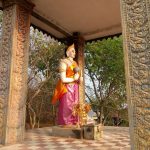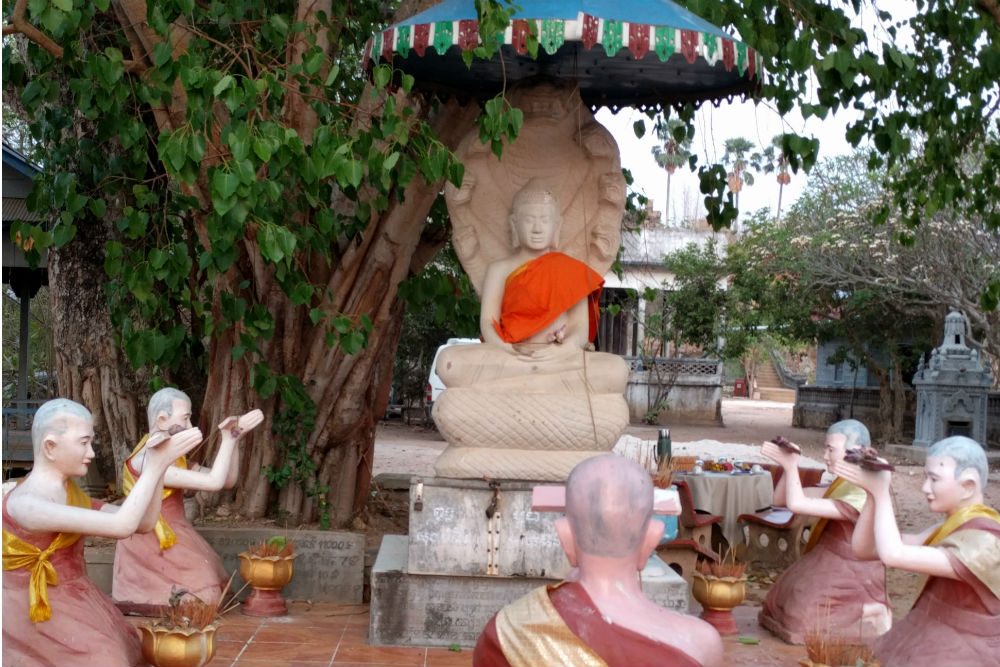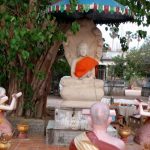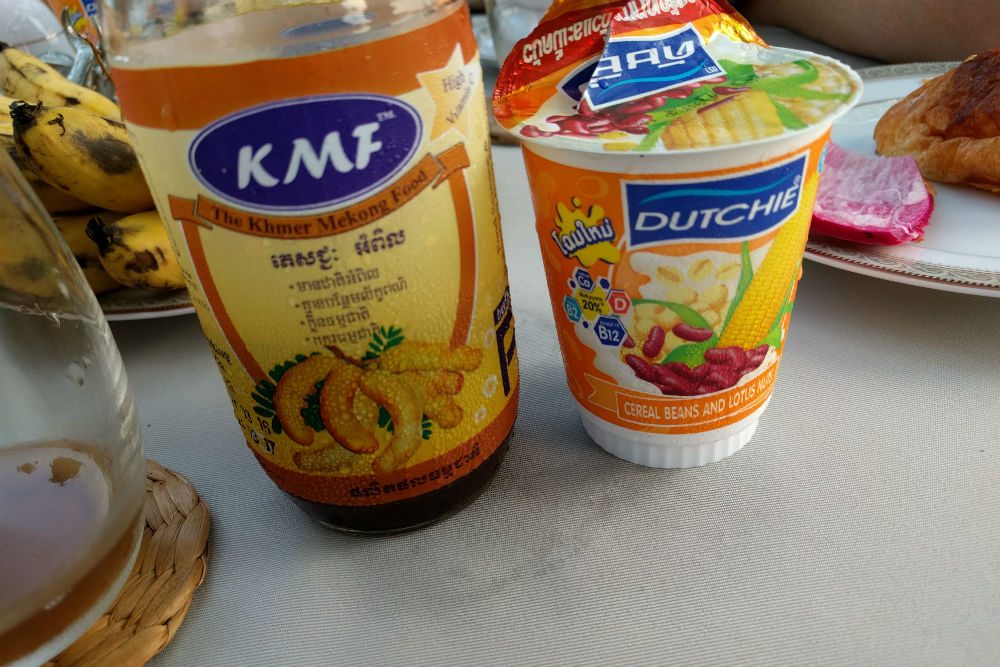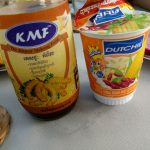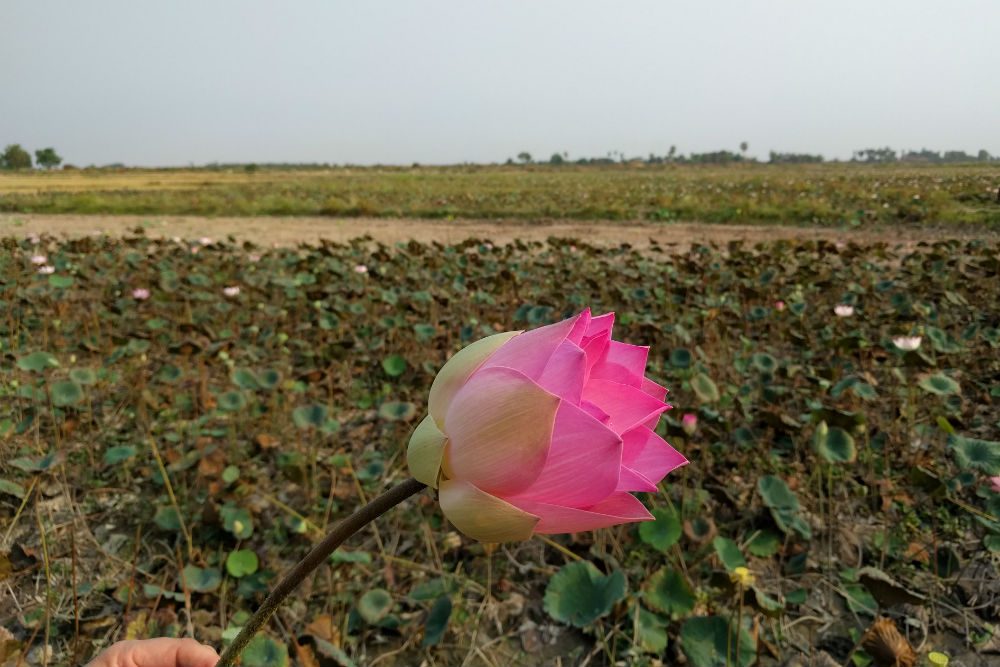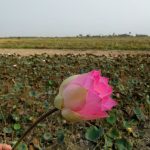 Travel often involves a lot of running around. In an almost compulsive effort to see, do, eat, and experience as much as we possibly can, we go all out, nonstop. But on one wonderful morning in Cambodia, I was reminded of the immeasurable value of sitting still. And, ironically, it took one of the most accomplished travel planners in Southeast Asia to make it happen. Sandy Ferguson has lived in Asia for most of his life and he's been planning people's trips throughout the region for more than four decades. Maybe that long-lived experience is what helps him think past the usual sightseeing checklists and identify the intangible wonders that his longtime home has to offer. It's definitely what helps him know where to find them.
In this series of articles on "WOW Experiences," we spotlight the special-access opportunities you can look forward to when you book a trip via a WOW List expert. If you've taken a trip arranged by Sandy, please add your review to help other travelers.
The What:
A sunrise meditation at Phnom Krom Pagoda in Siem Reap. The early-morning drive to the temple takes you through a lovely village, then up a winding road to a hilltop overlooking the Tonle Sap Lake and miles of fields. The temple complex includes pagodas, terraces, some working buildings used by the monks, several statues and artworks, and the preserved ruins of a ninth-century temple, similar to what you'd see in Angkor, but in a very different (and very tourist-free) context.
The Where and When:
Phnom Krom Pagoda is about a half-hour drive outside central Siem Reap. The experience is available year-round; since sunrise is generally the same no matter when you visit (around 6am), you'll be picked up at your hotel at approximately 4:30am.
The WOW:
I am a frequent solo traveler. I like to explore by myself, at my own pace, and on my own schedule. But by no means am I a solitary traveler—I talk to everyone: The gentleman scooping my gelato in Locarno, the young woman running a wool shop in Lisbon, the ticket taker at the La Chaux-de-Fonds history museum, the playful little kids from Dubai in my train car, the Azerbaijani family on the funicular at the Reichenbach Falls. I'm a sponge, and my main goal (and joy) when I travel is to soak up everything else and everyone else.
So I admit I was a little nervous about the morning activity Sandy Ferguson recommended for me during my stay in Siem Reap: meditating with the monks of a historic temple at sunrise. He met the former abbot of this mountaintop temple back in 1989, very soon after tourists were first even allowed into Cambodia, and it's one of the exclusive experiences he's able to offer as a result of such relationships (which he's developed extensively in Asia over the years, in addition to all his family and friends). His excitement was contagious, but nevertheless I was daunted. Sure, watching the sun come up over the valley of the Tonle Sap Lake after a morning of meditation sounded lovely in theory, but I was already feeling my legs twitch and my restlessness get the better of me. How long would I have to be silent for? What if I couldn't sit still for the whole time? And I have to wake up when?
Despite my trepidation about our 4:30am pick-up time, I ended up feeling wide awake as the car drove through the pre-dawn darkness. Around us, Siem Reap was silent and unmoving; it was such a rare view of a destination that is usually buzzing with people and activity.
When we arrived at the hilltop complex, the early morning was still dark, and inside the pagoda, all was quiet. A young monk was already kneeling on a rug in front of a giant golden Buddha statue, waiting for us next to a pile of fresh flower petals and a bowl of water. The scene was beautiful, serene, and also a little thrilling. The world hadn't woken yet, but here we were on top of a mountain. We settled ourselves on the rug and, through our guide's translation, learned some background about the monks' lifestyle and traditions, how to sit for meditation, and about the upcoming water blessing ceremony, meant for purification and good fortune. And then it was time. The monk showed us a few options for how to arrange ourselves comfortably and what to do with our arms and legs, and we began.
You know those times during a trip when you're hyper-aware that this is a moment and you know you should try to imprint every detail on your brain so you can remember it forever? That's what was going through my mind as we crossed our legs and closed our eyes and tried to concentrate on our breathing. Of course, the pressure of the moment was exactly what kept popping my eyes open; I was so eager to look around, to take in the murals on the painted walls and the shapes of the statues, to observe my fellow travelers, to watch the intriguing young monk who yawned once or twice himself. I had so many questions about what I was seeing that I spent the first few minutes just cataloging them in my brain so I could ask them afterward; there was so much to see and learn that shutting my eyes seemed (to the reporter in me) like a waste of an opportunity. And then my guide caught me with my eyes open, and I felt like a kid who'd disobeyed the teacher. He smiled knowingly (he must see this stubbornness in so many of his guests) and gently motioned for me to try again.
So I did. Honestly, my compliance was more out of duty and respect than anything else, but as my eyes finally relaxed and breath finally steadied, I became more and more surprised by what I'd been missing:
I heard the roosters crowing outside.
I sensed the growing lightness in the room as the sun rose.
I heard the shuffling of my fellow meditators as they too struggled, and I felt a kinship with them.
I felt the stillness of our leader who despite his very young age had so much more practice at this.
I felt my head clear and my breath even out, and for a brief second, I allowed myself to let go of the constant pressure to experience everything. A pressure I didn't even realize I was putting on myself so heavily.
When I opened my eyes, I was refreshed—and no one was more dumbstruck than I. Because somewhere in that pre-dawn temple, as the sun rose through the windows, I realized the gift I'd just been given: the opportunity to simply stop. On a trip where I'd done nothing of the sort for weeks on end, this was a pretty powerful revelation—a reminder to experience the destination around me, rather than trying to wring an experience from it. I laughed to myself, because obviously Sandy knew this.
Once we completed the meditation, I sat in wonder as the monk intoned a blessing, sprinkled each of us with water and flowers and tied a string around our wrist while he chanted in Pali, the language of Cambodia's Theravada Buddhism. The string, which is traditional throughout the region, is a way to take the monk's blessing with you, to remind you of it no matter where you are. "Everything that comes out of the temple is designed to be a blessing," Sandy explained to me later. "Whether they're feeding people or teaching people, that's the prime drive."
The sun had started to come up, and we strolled outside and around the complex to watch the sun rise and enjoy a picnic breakfast next to thousand-year-old temple ruins. From the hilltop we could see all the way to the horizon—field after field after field, dotted with villages that were now waking up below us.
As we drove back through the now-bustling village, we saw residents preparing food and decorations for a wedding, and we stopped at a lotus field to admire its hot pink flowers. That afternoon, we returned to our more active pace of sightseeing, but the peacefulness of the morning never left me. I'd been given an uncommon glimpse into a key part of Cambodian culture, and a reminder to slow down enough to truly experience it.
How to Make it Happen:
This experience is organized exclusively by Sandy Ferguson, who is one of our Trusted Travel Experts for Southeast Asia; you can read his Insider Guides to Southeast Asia, to Bangkok, and to Chiang Mai, Chiang Rai, and the Best Beaches, and read reviews by travelers who've used him to understand the caliber of trips he arranges. To be marked as a WendyPerrin.com VIP traveler and get priority attention and special benefits, request your trip here.
Be a smarter traveler: Read real travelers's reviews of Wendy's WOW List and use it to plan your next trip. You can also follow her on Facebook, Twitter @wendyperrin, and Instagram @wendyperrin, and sign up for her weekly newsletter to stay in the know.