The insider advice on this page is from one of Wendy's Trusted Travel Experts for Southeast Asia: Sandy Ferguson of Asia Desk.
Sandy grew up in Southeast Asia, graduating from the International School of Bangkok in 1969 while his father was serving in the Vietnam war. Eventually he formed his own tour company, with offices in Thailand, Vietnam, Laos, and Cambodia. Today, living in both Atlanta and Saigon, he and his son Jackson (whose mother started one of the first private tour companies in her home country of Vietnam) craft tailor-made itineraries that cater to individual tastes and interests and make the most of your precious time. Sandy knows what works best for travelers, and, just as important, what doesn't. He has a vast network of powerful contacts in the hotel industry—where Jackson worked for a decade—which translates into status for you, and he maintains complete control of every detail of a trip, right down to handpicking every guide—all charismatic locals whom Sandy considers family (some of them really are!). These hosts are the ultimate well-connected experts in their destinations, ensuring you get a trip of a lifetime.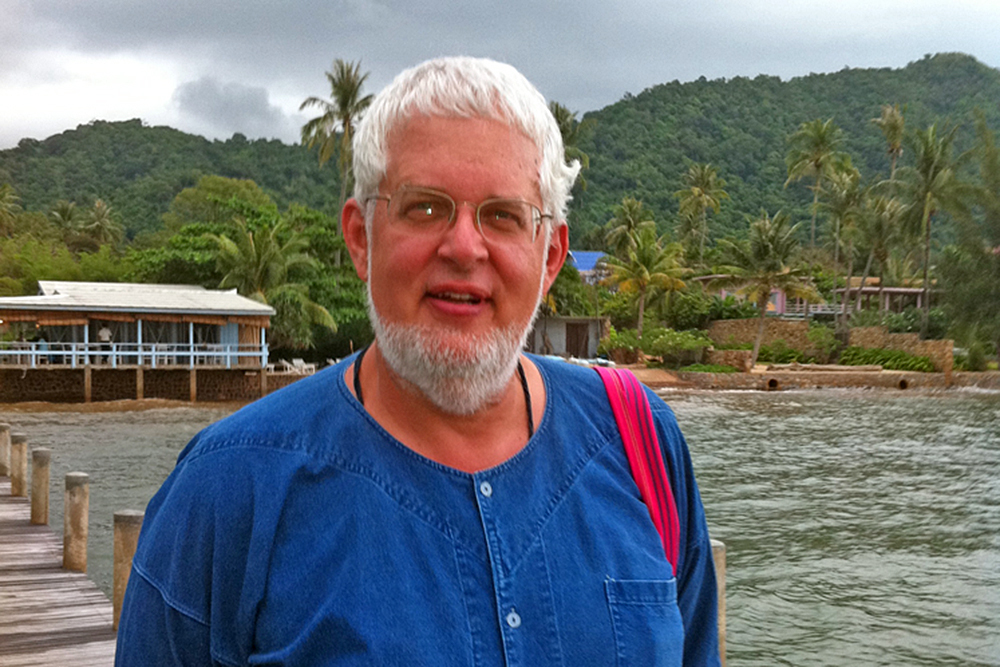 Where to Stay and Eat
Best bang-for-your-buck hotel
The Mandarin Oriental Bangkok is without a doubt one of the finest and most storied hotels in Asia. It's also the best value you'll find at the luxury end of the spectrum. The staterooms facing the river are our favorites, though there are only eight of those in the River Wing. The superior River Wing rooms are also recommendable.
Restaurant the locals love
Tamnak Isan. To get the best northeastern-style Thai/Lao food in a neighborhood setting, you have to hike out (or take the Skytrain) to Tamnak Isan in the Sukhumvit Road (Soi 63 or Ekiami) area. We recommend larb, a minced-meat dish with chopped veggies eaten with sticky rice. Only fresh ingredients from that morning's market are used, and each dish can be tailored to your heat range.
Must-have dish
Street satay, or grilled skewers of curried meat purchased from street vendors. Whether you choose pork (moo) or chicken (gai), grilled street foods are almost always safe to eat, so knock yourself out! The best vendors are in the Victory Monument area and Phahonyothin Road (Soi 1), which is a five-minute walk north of the monument. Take the Skytrain to Victory Monument station and walk out Exit 3 or 4. The vendors start closing up shop after 8 p.m.
Meal worth the splurge
Nahm Restaurant. Located inside the Metropolitan hotel, Nahm is probably the best Thai food you can find in Bangkok (the grilled beef salad—an appetizer—is my favorite thing on the menu). You'll definitely need to make reservations here.
Prime picnic spot
Lumpini Park. Encompassing 142 acres, Bangkok's oldest public park was created in the 1920s by King Rama VI on royal property; a statue of the king stands at its southwestern entrance. Lumpini Park was actually named after Lumbini, the birthplace of Buddha in Nepal, and at the time of its creation stood on the outskirts of Bangkok. Today it lies in the heart of the main business district but still retains plenty of quiet spots for a midday picnic.
What to See and Do
Don't miss
Rattanakosin Island. Bangkok's old royal district is set on what was once an island bounded by the Chao Phraya River to the west and two connecting khlongs (canals) to the east. The entire area can be covered on foot in a day and has no high-rise buildings or shopping malls. This is without a doubt Bangkok's most interesting and exotic quarter and the site of, among other things, Wat Mahathat, the headquarters of Thailand's largest monastic order; the Grand Palace, which includes Wat Phra Kaew (Temple of the Emerald Buddha) and Wat Pho, Bangkok's oldest and largest wat, famous for its 50-yard-long Reclining Buddha. Wat Saket, in the heart of Rattanakosin Island, is a low hill crowned with a gleaming gold chedi, or stupa, dating from the Ayutthaya period (1350–1767 A.D.). In the morning light, it's a photographer's dream.
Don't bother
Patpong Night Market. Let's just say that after more than 30 years as Bangkok's most popular nightlife district, its appeal has fallen hard. Lots of pushy touts, aggressive vendors, and a host of seedy venues are just waiting to rip you off.
Cheap thrill
Asiatique The Riverfront. Located in the historic warehouses of the East Asiatic Company, one of Thailand's oldest trading concerns, Asiatique has successfully combined two of the most popular shopping experiences in the city: a night bazaar and a mall with over 1,500 boutiques and 40 restaurants. It's open from 5 p.m. daily, allowing you to spend a whole evening here dining and browsing the shops. If that isn't enough entertainment for you, there's also Calypso, the "ladyboy" cabaret, where female impersonators put on a major show filled with big dance numbers and elaborate costumes. The tickets, which cost $30, include a drink.
Downtime
The spa at the Mandarin Oriental is the best, but if you are not a guest of the hotel I suggest the Phothalai Spa (off Praditmanuthum Road in the Bangkapi area, about a 30-minute cab ride from most hotels). It's a full "leisure complex" and a favorite of locals. Massage treatments start at $58 for an hour and a half. I suggest following one of those with a foot massage for $24, then brunch in one of the many restaurants. (Remember that traditional Thai massage can be painful and leave you feeling sore.)
Instagram moment
The Pak Klong Talat morning market, where vendors sell flowers of every hue for as far as the eye can see. Be sure to pick up one of the sweet-smelling chains of "love flowers," which you can see being hand-strung here. Costing almost nothing, these delicate flowers remain fragrant the entire day and make great posts on Instagram.
Perfect souvenir
Casual clothing, such as colorful and light elephant pants for women and stylish denim-colored "farmer's shirts" for men, is sold everywhere. I recommend the native organic cotton for garments that will last a lifetime.