I arrived in Paris on the day that France opened to travelers from the U.S. (June 9).  My job: Find out what had changed and how it feels to be there now.  Short answer: Not much, and amazing. Walking around the city felt like the first day of spring when everyone emerges from a long snowy winter excited to socialize outdoors again. In the Latin Quarter on Friday night, I watched an impromptu dance party coalesce. I saw friends reconnect as they walked along the Seine.  In the Jardin des Tuileries, I saw a man on a bike literally stop to smell the flowers and coworkers and couples picnicking in the shade. I found the city flickering with moments like that—quiet in all the right places and busy in all the right places. As an added bonus, the sun doesn't set until about 10pm in June, so there's even more time to take in the festive atmosphere.  In the few days since I visited, restrictions have been eased further:  Masks are no longer required outdoors as of today, and there will be no curfew starting June 20.
Paris is having a unique moment. Here's what I found:
The feeling on the street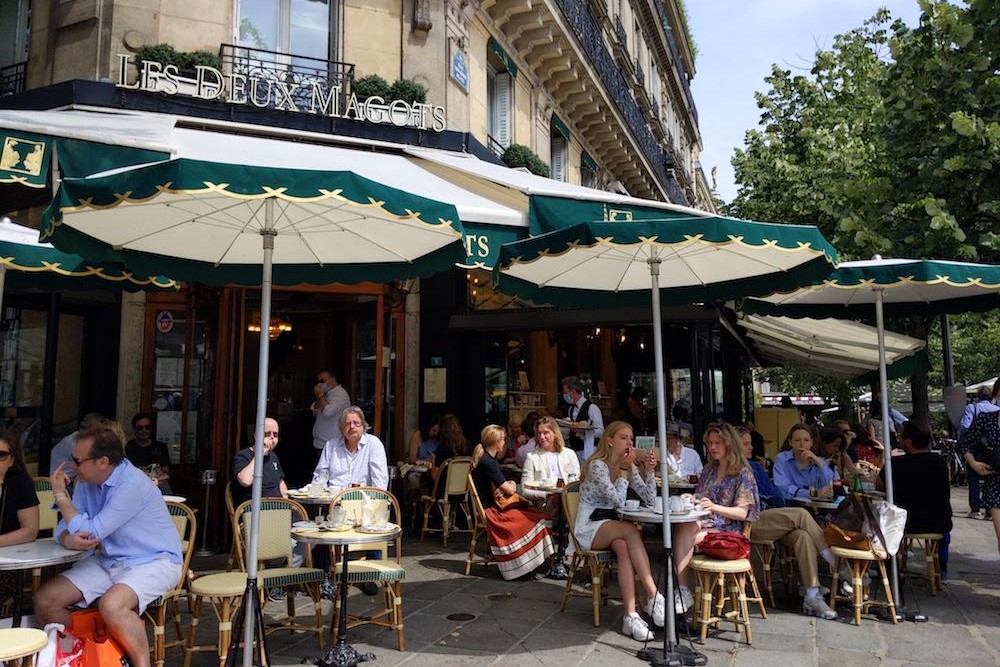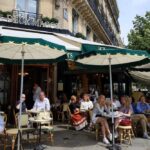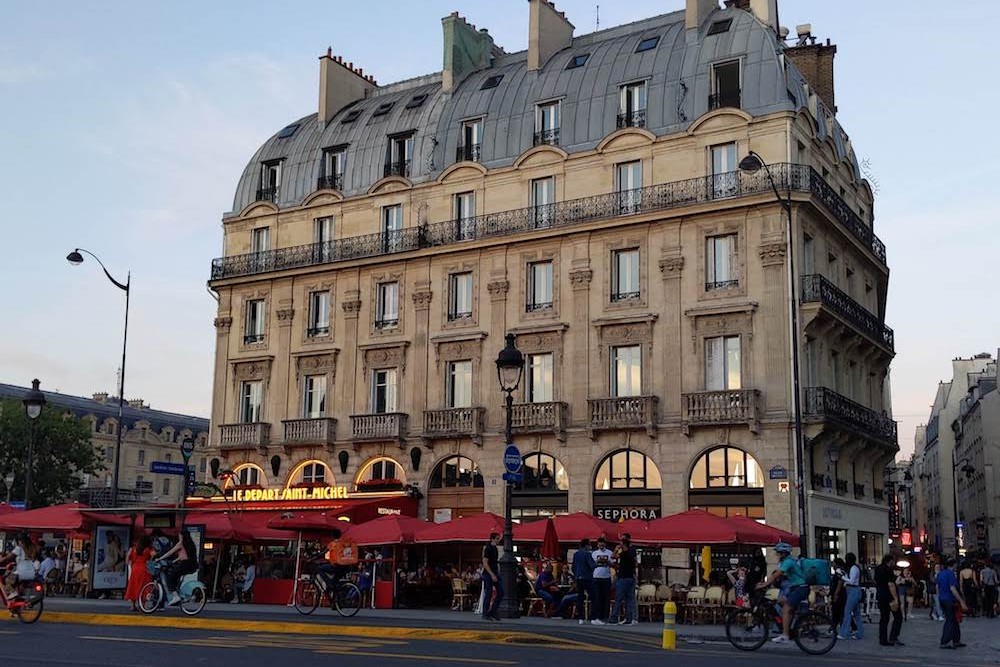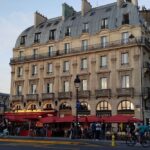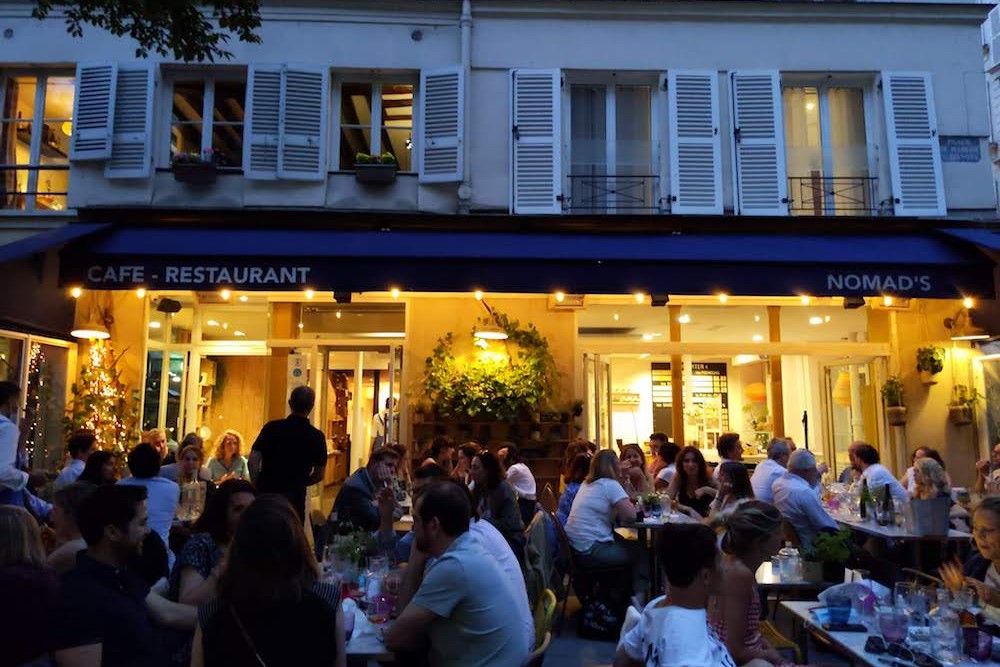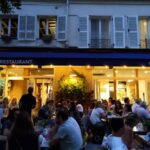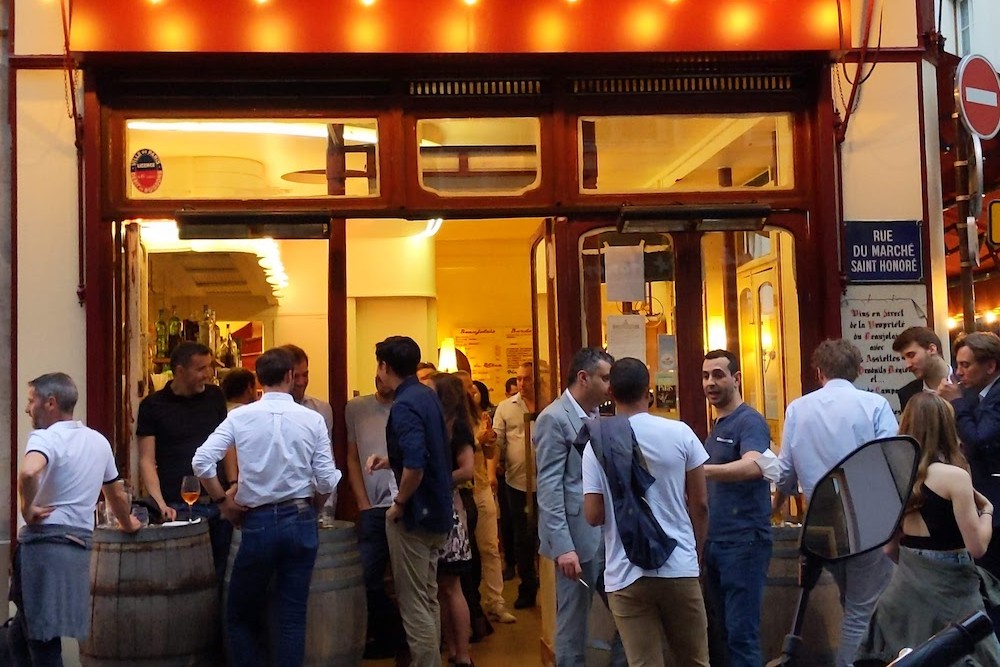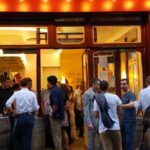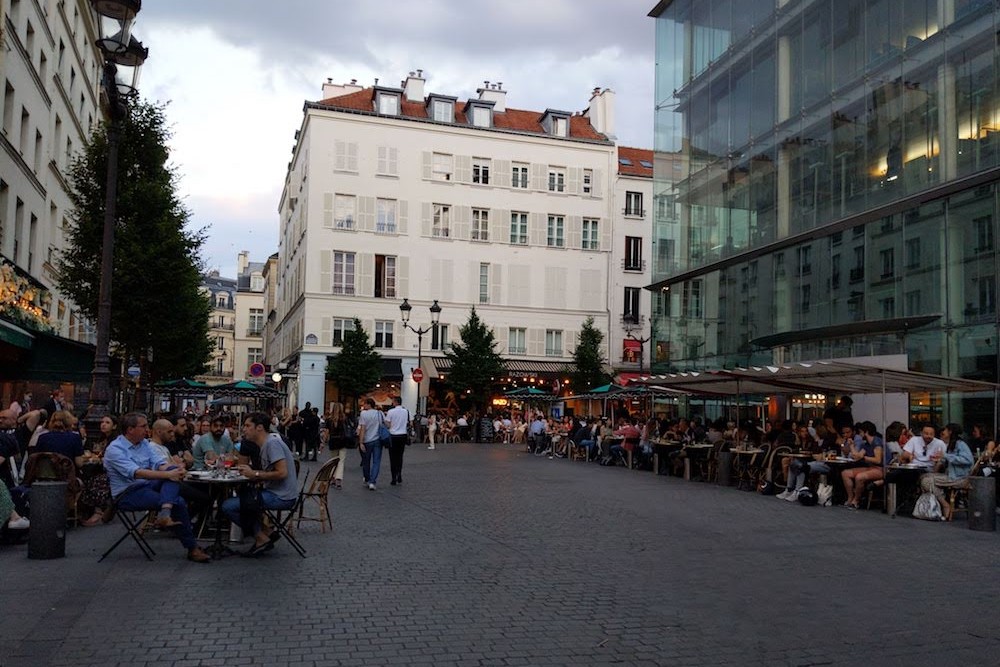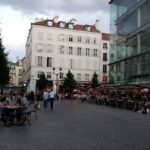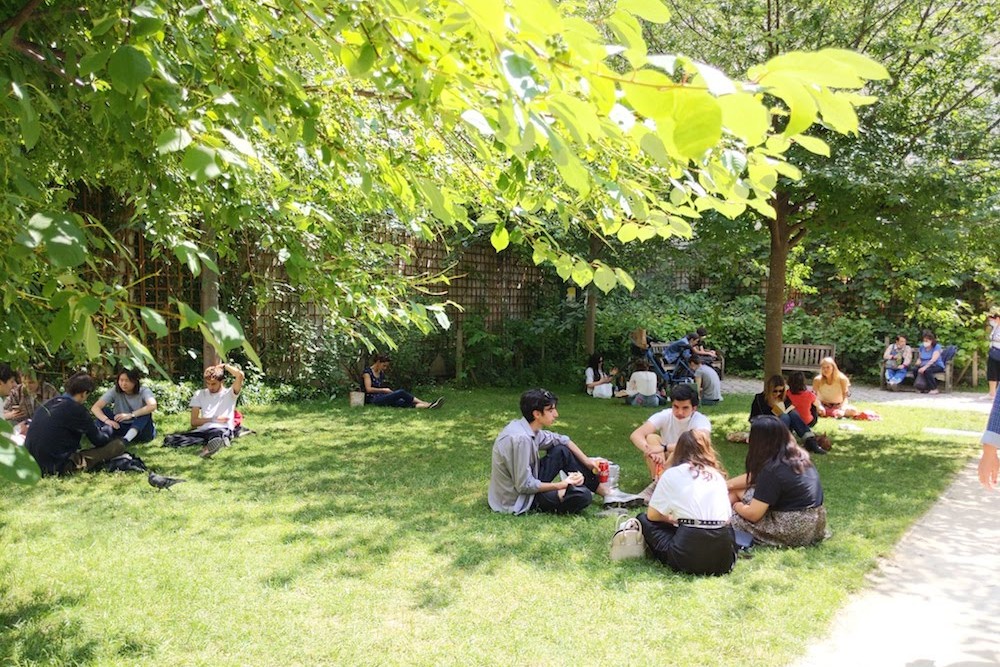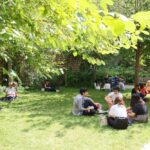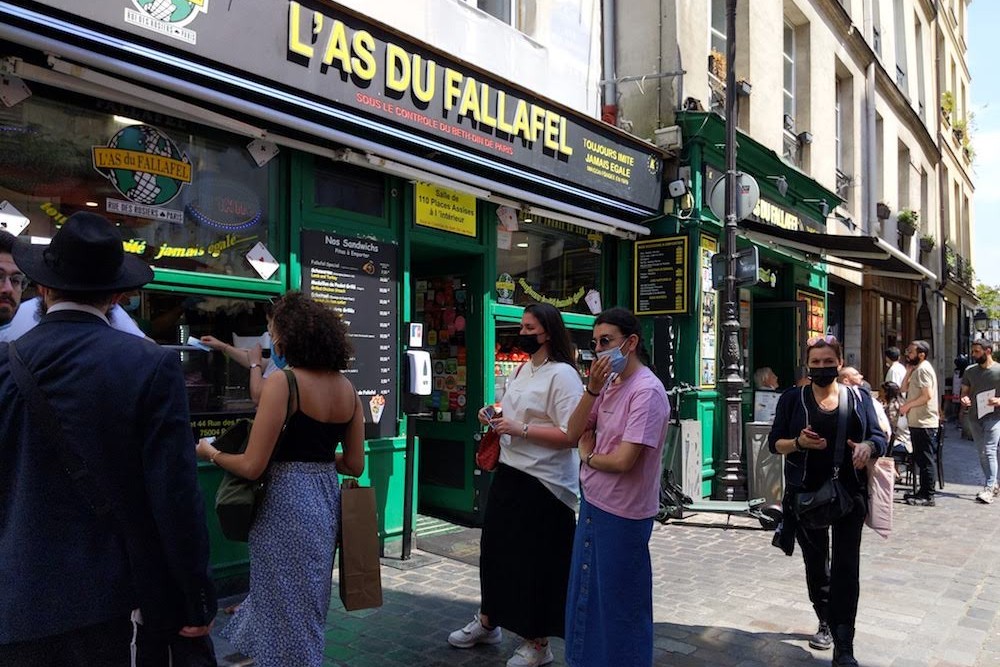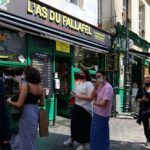 Paris was downright celebratory from June 9-13:  The curfew had just been extended from 9pm to 11pm—and those two hours made a world of difference. On the first night, I spoke to Parisians dining at the many jubilant patios along Rue Saint-​Honoré. "We have our lives back," a woman told me as she sat outdoors with a friend who'd just returned to Paris. Nearby, I saw a young man carefully composing photographs with his prized old-school SLR camera; he explained that he wanted to capture the evening on film so that he could remember it. At another bustling restaurant, the owner gushed, "I opened five years ago, and this is the best Wednesday we've ever had!" And you can bet that the next few weeks will be even better: the curfew will be dropped completely on June 20.
Although indoor dining is now allowed with certain protocols, most people are still eating outdoors—not surprising, considering this is spring in Paris.
While eating, masks come off (except for the waitstaff), but anytime I walked into a store, hotel, gallery, or museum, people put their masks on and used the hand sanitizer dispensers placed prominently at the door. In fact, I saw so many people stop to use them that the etiquette seems rote by now. Masks are no longer required outdoors as of June 17.
What's open and what's closed
Cinemas are open, concerts are happening in small venues (indoor and out), the Opéra Bastille is open with a ballet of Romeo and Juliet, the Opéra Garnier is open for visits (performances are coming later), and most museums are open. The Eiffel Tower is the only big-ticket sight I encountered that was still closed, and it was scheduled to reopen on July 16. (In the meantime, an alternative for good city views is the Centre Pompidou's Restaurant Georges.)
Shops are open all over the city, and the streets are full of people going about their lives. In Saint-Germain on a Saturday afternoon, the streets were bustling, the brunch spots were full, and there were lines at the boulangeries. Le Marais was hopping too. That night, I even stumbled on a champagne-filled art opening hidden in a courtyard.
Popular places that are crowd-free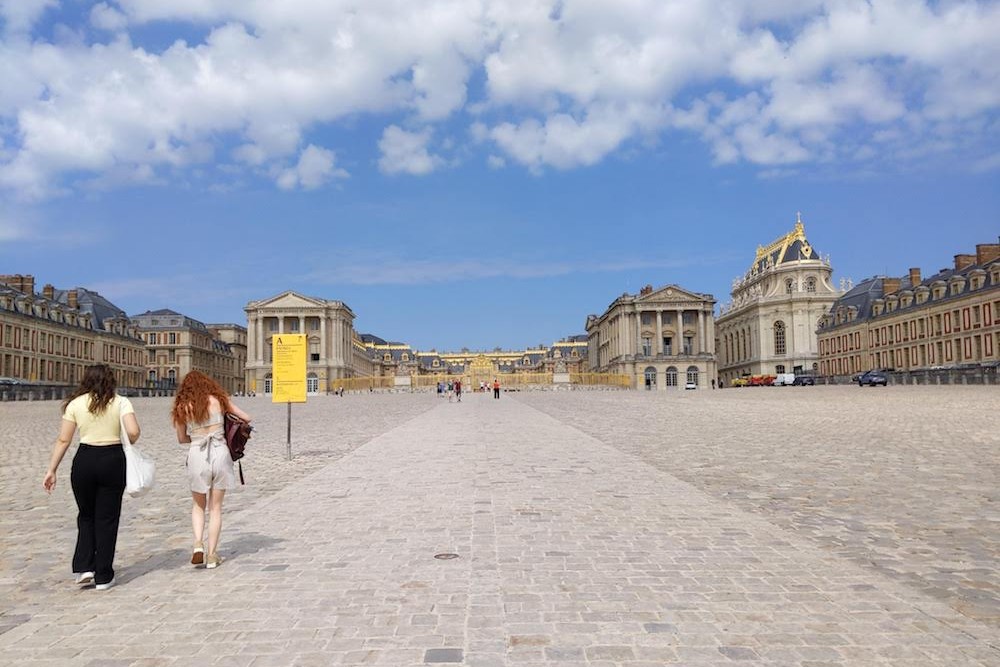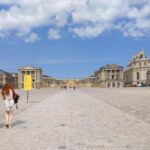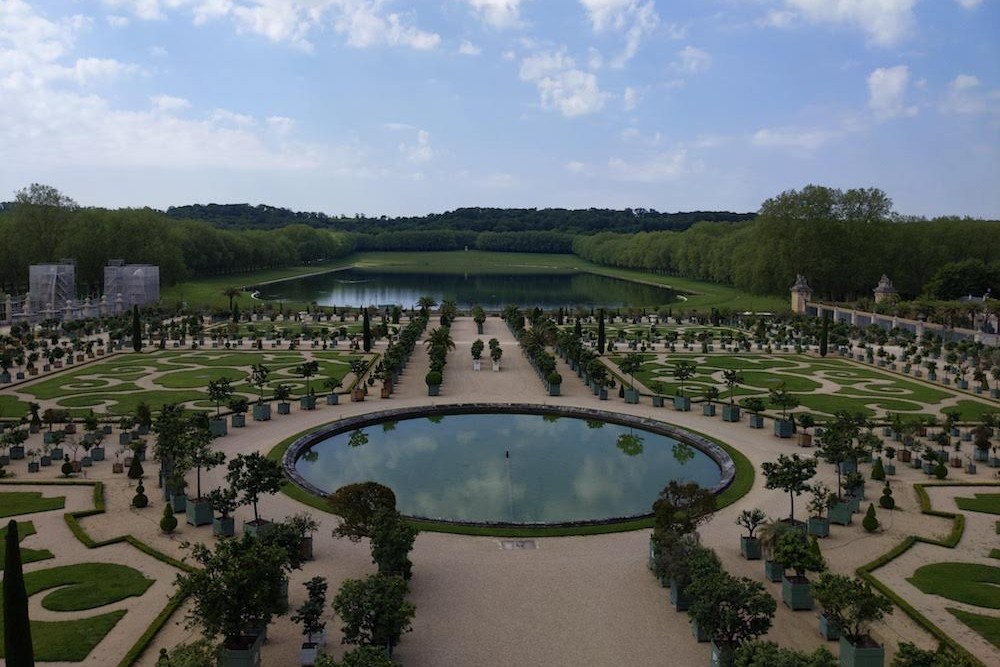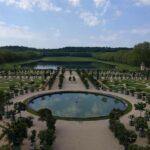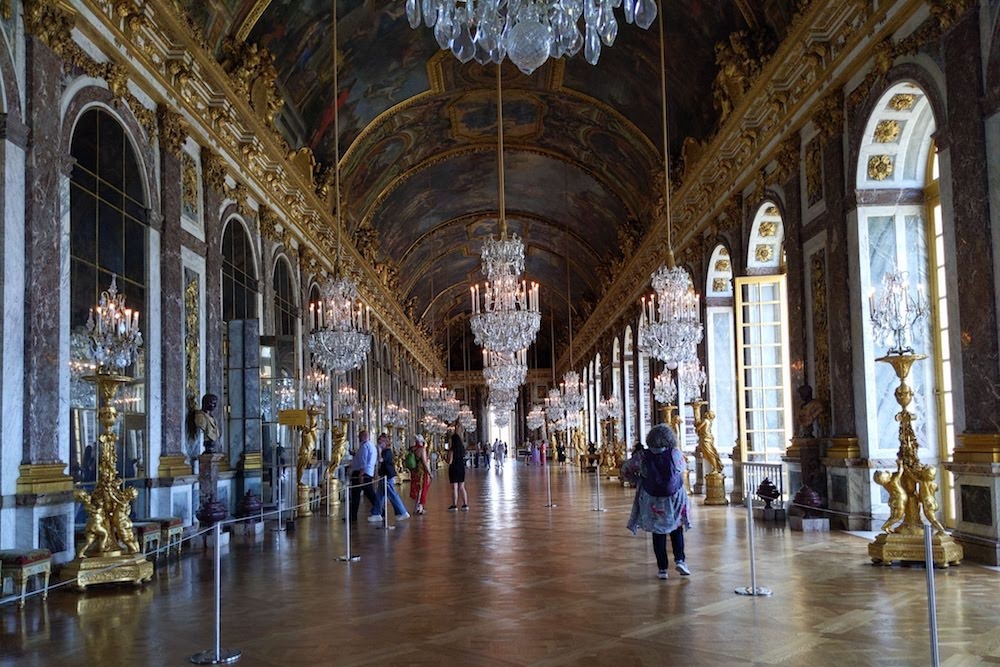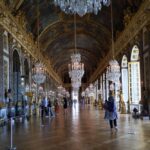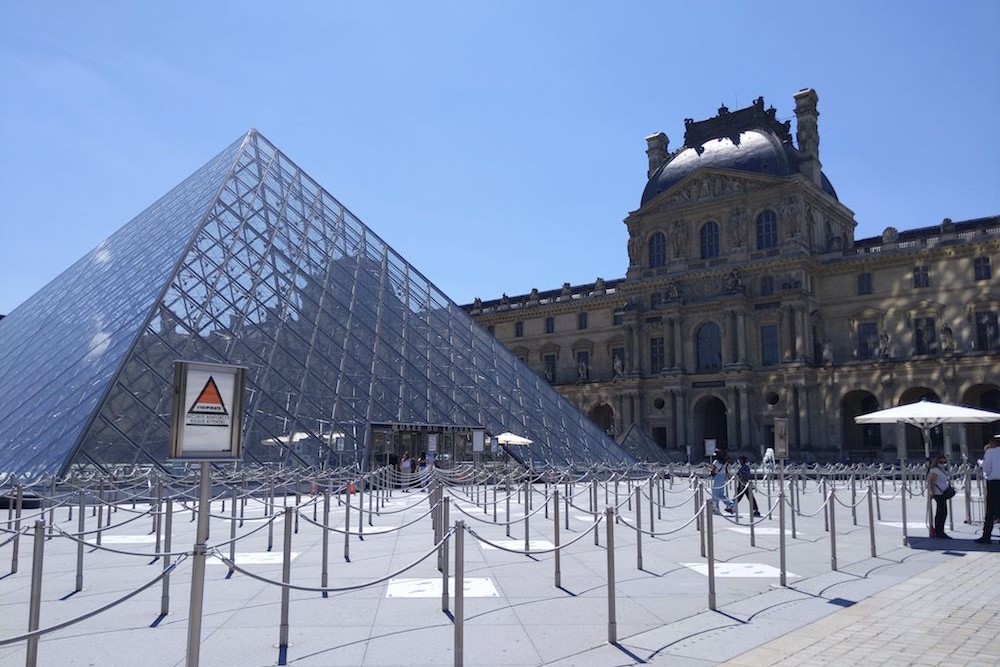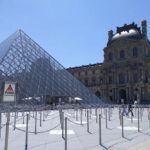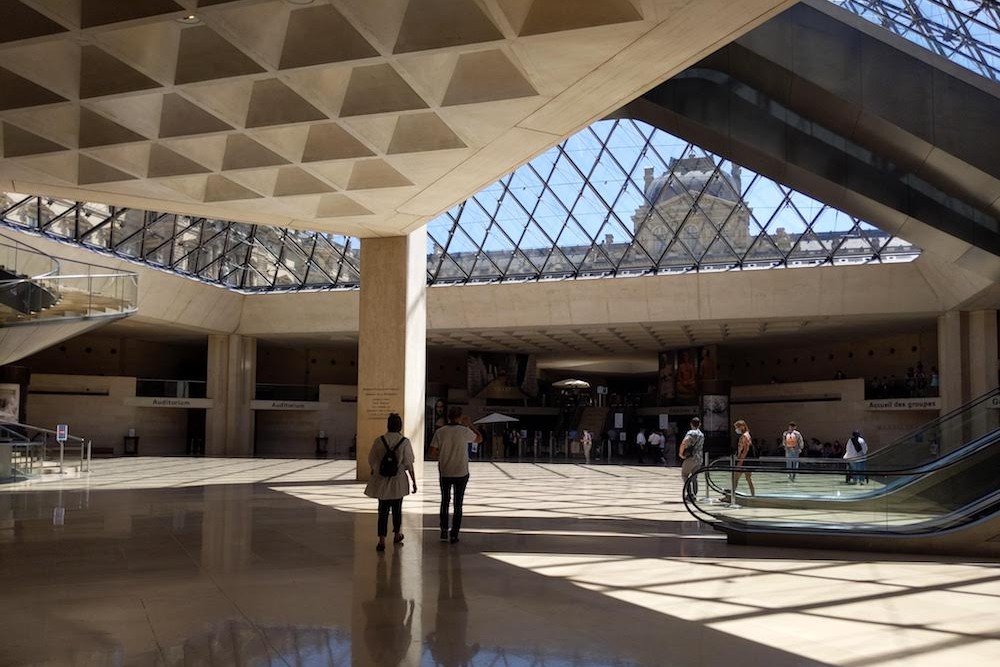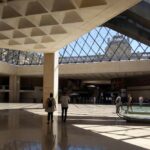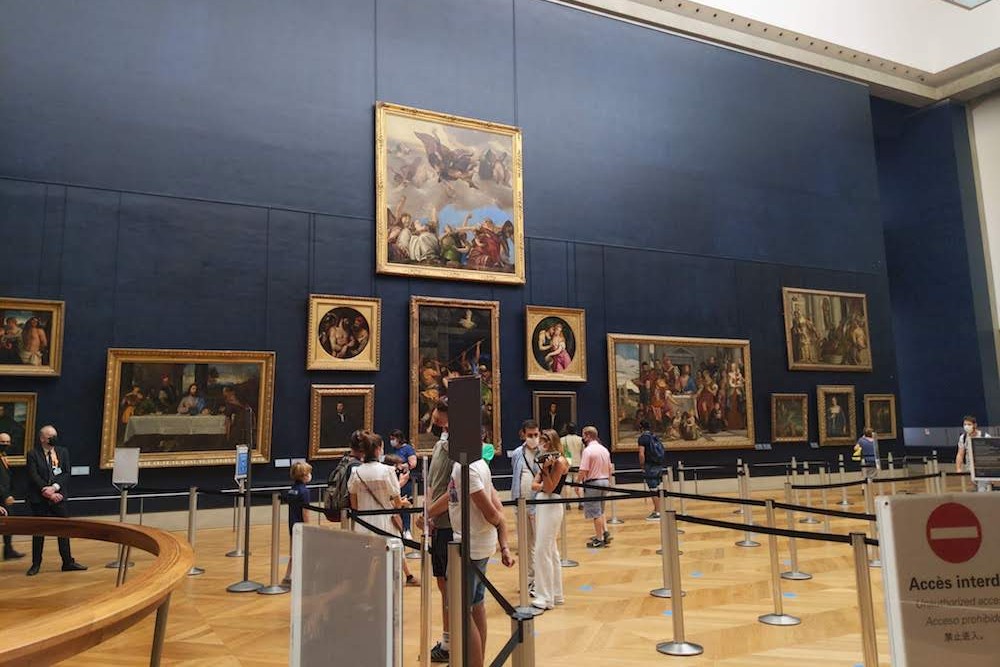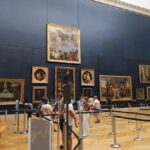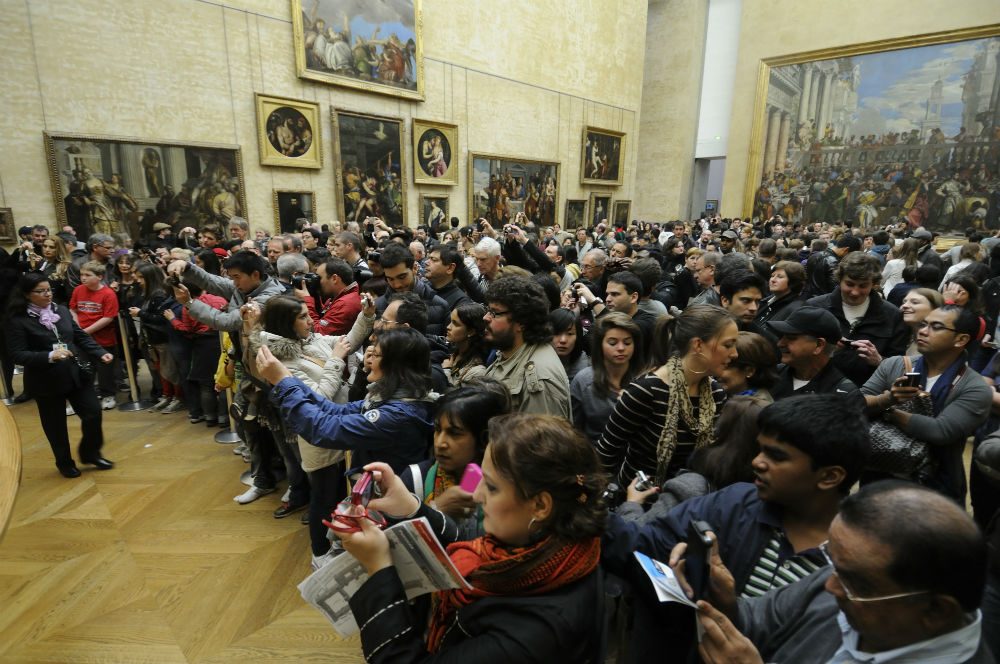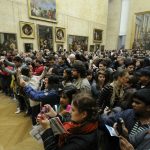 While it seemed that the day-to-day venues of Parisian life were nearing normalcy, I did go to a few places that were definitely not back to their usual selves yet. And this was a very good thing.
Versailles was basically empty. On my Thursday mid-morning visit, there was no line to get in; in fact, there was barely anyone on the sprawling plaza at all. My guide Isabelle recalled that in 2019, a visitor could expect to wait two to three hours to enter the palace, even if they'd pre-purchased a ticket. Right now, we were able to walk right in, timed tickets in hand. The woman who took our passes said that in pre-pandemic times, Versailles saw 35,000 people a day. So far this season, the most she'd seen was 10,000—on the previous weekend.
Once we were inside the massive palace, I saw just how few people were there. In previous years, visitors would be so crammed together that they'd be jostling for personal space as well for views of the opulent rooms. But when we walked into the usually packed Queen's bedroom, only two other guests were standing there. Isabelle whispered, "Oooh, this is incredible. I've never seen it like this."
Outside the chateau, the gardens are so vast that it's hard to believe they could be teeming with people. But they could. Yet they weren't. We saw two busloads of students on a field trip, but those were the only big groups we encountered. Instead, I wandered manicured lanes of flowers, took the usual Instagram shots without worrying about random tourists walking through them, and shielded my eyes from the statues that had been re-gilded during the pandemic closure and were now so bright they hurt to look at. #VersaillesProblems.
"How long do you think this respite will last?" I asked Isabelle as we walked back to the train. "Months? Through the end of the year?"
"Weeks," she said.
If you come after this unique window of post-lockdown calm, one way to ensure a less crowded visit is to leverage the connections of a local travel fixer. Jennifer Virgilio, a France specialist on Wendy's WOW List of Trusted Travel Experts, can arrange for you to see areas that are off-limits to the general public, like the apartment of the mistresses and the horse stables.
The Louvre was similarly uncrowded. You can easily buy tickets online for a set time slot now, but I happened to be passing by when I saw a distinct lack of lines at the pyramid entrance, so I took my chances and tried to get a ticket on the spot. The guard at the empty rope queue was checking ticket times as a few people around me flashed their phones and walked in, but he didn't hesitate to let me pass when I said that I wanted to go in and purchase a ticket for today. When I got to the ticket counter inside, there was only one family in line ahead of me, and then the clerk quickly sold me a ticket for the current time slot. The whole process took only a few minutes and was very simple, but I don't know if buying tickets in person like that will continue to be possible as travelers return en masse. Note that if you do not have a pre-purchased ticket, you must enter through the Pyramid. The attendants at alternate entrances like the Pavilion de la Bibliothèque and Porte des Lions, the latter of which is a great secret for bypassing long lines, won't let you in without one. (The door guards at the Musée d'Orsay were similarly strict: If you didn't have a ticket on your phone, they would not let you pass. And that's why I saw about a dozen people busily tapping at their phones to download tickets.)
Once inside the Louvre, I headed straight for the Mona Lisa. If there was any arbiter of how busy the museum really was, that was it. And my jaw dropped as I walked in. The long circuitous rope lines were empty, and only about a dozen people were milling about. I waited about two minutes while some teenagers took selfies in front of the painting, and then I had an unobstructed view. Remembering the photo that Wendy had taken of the same room jam-packed in 2012, I snapped a comparison. (See both photos in the slideshow above.)
The hottest ticket in town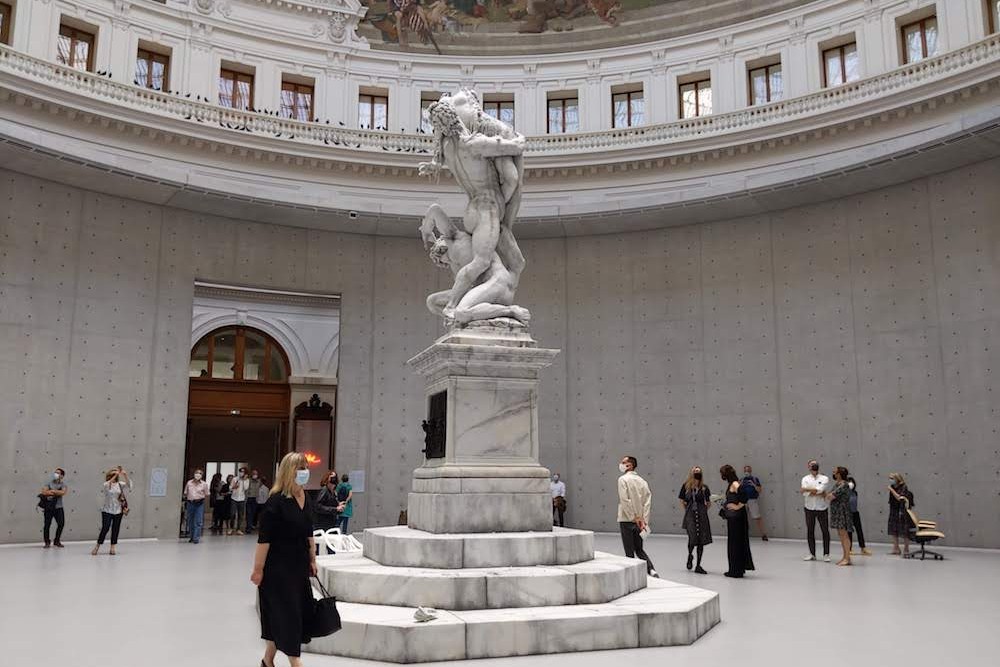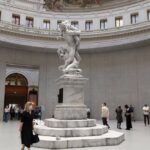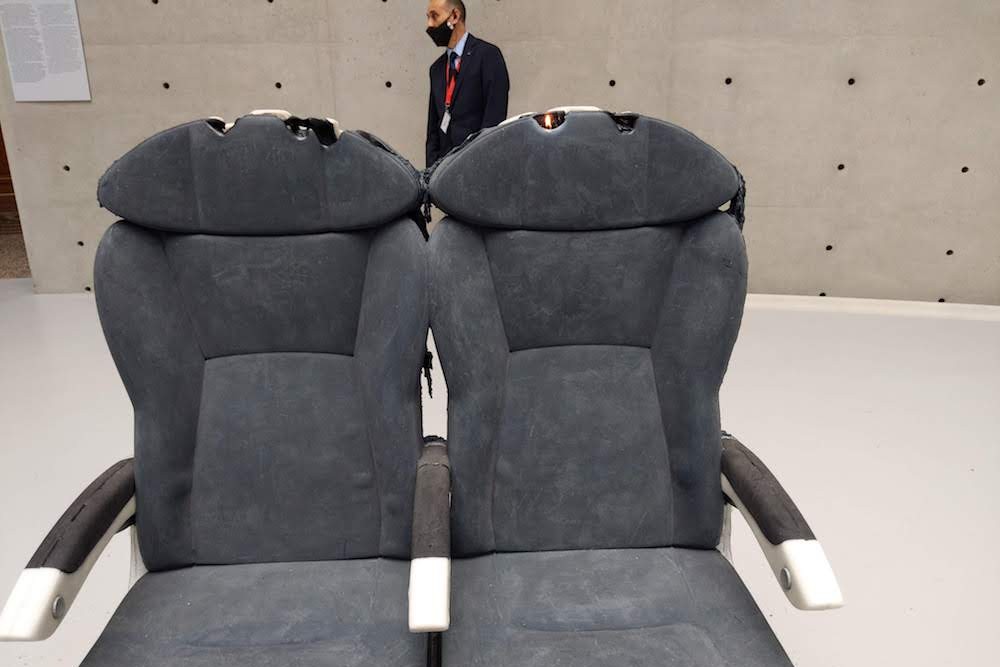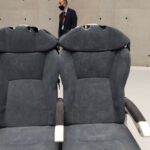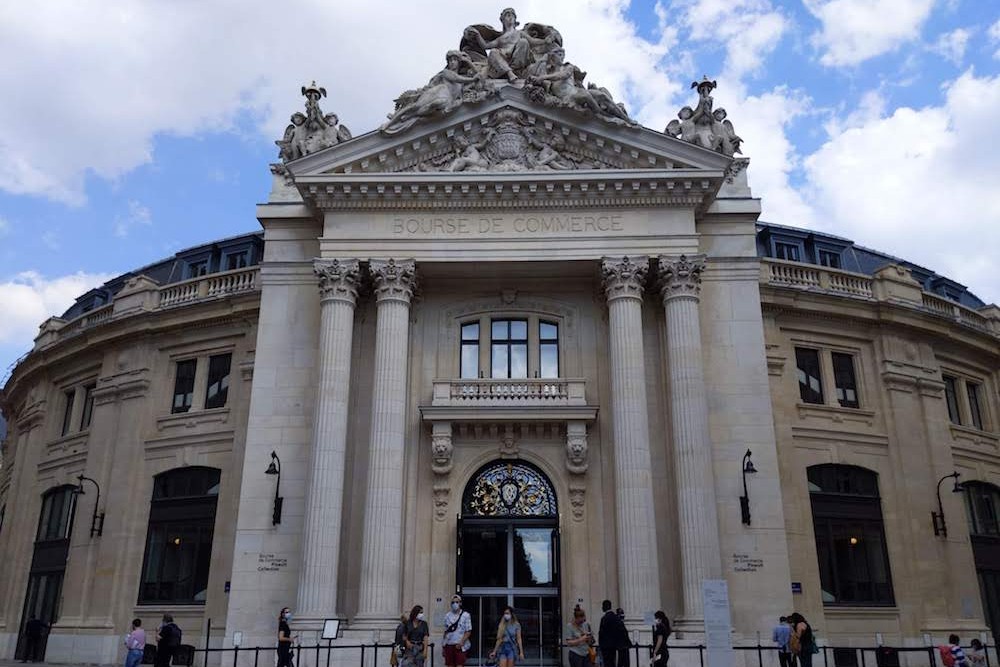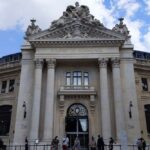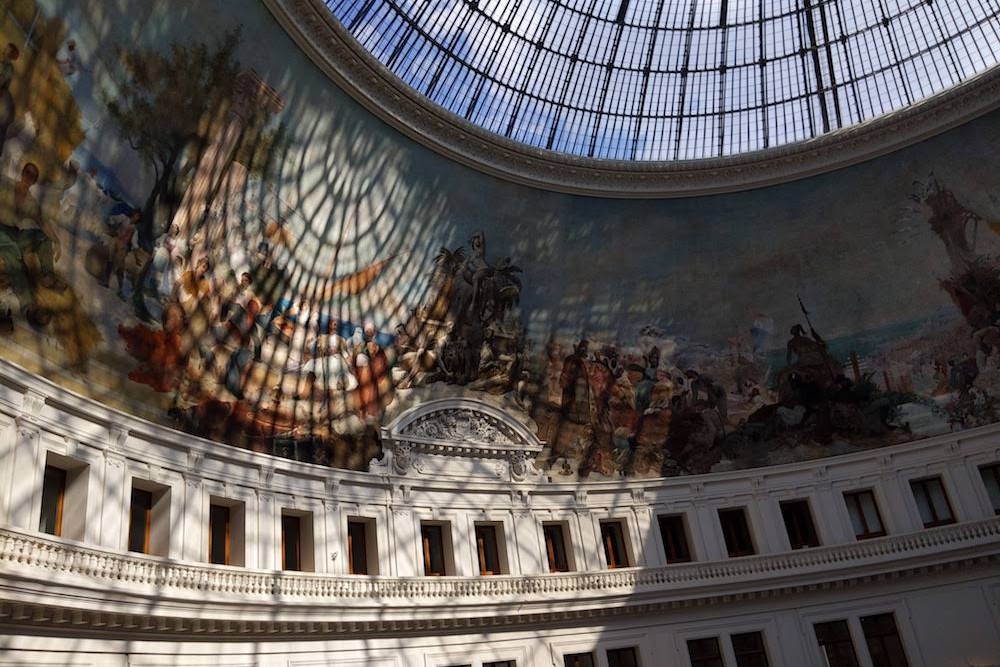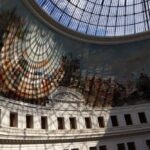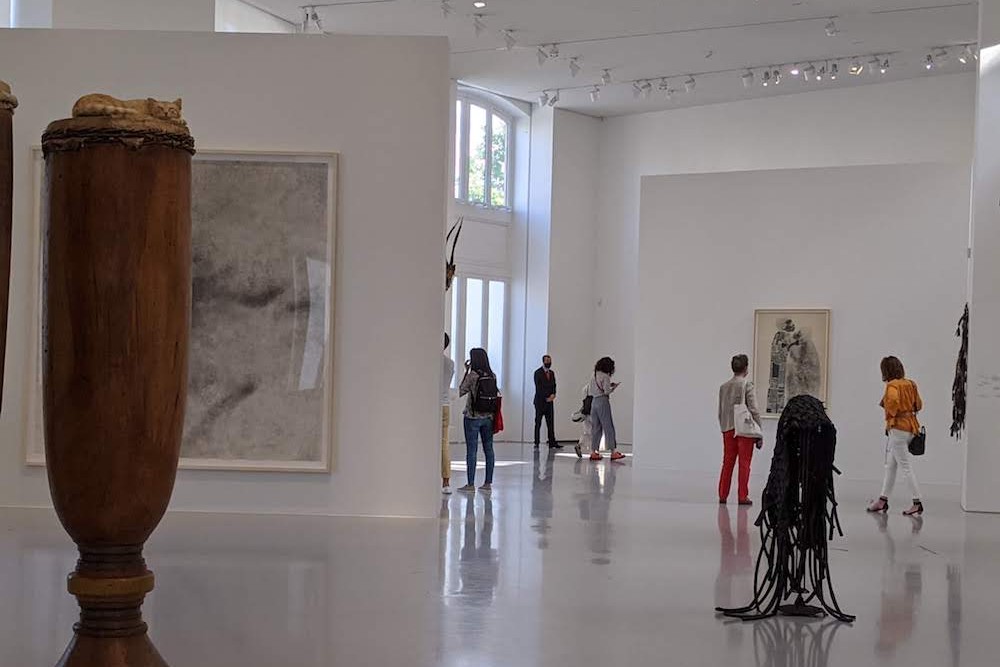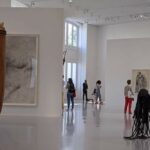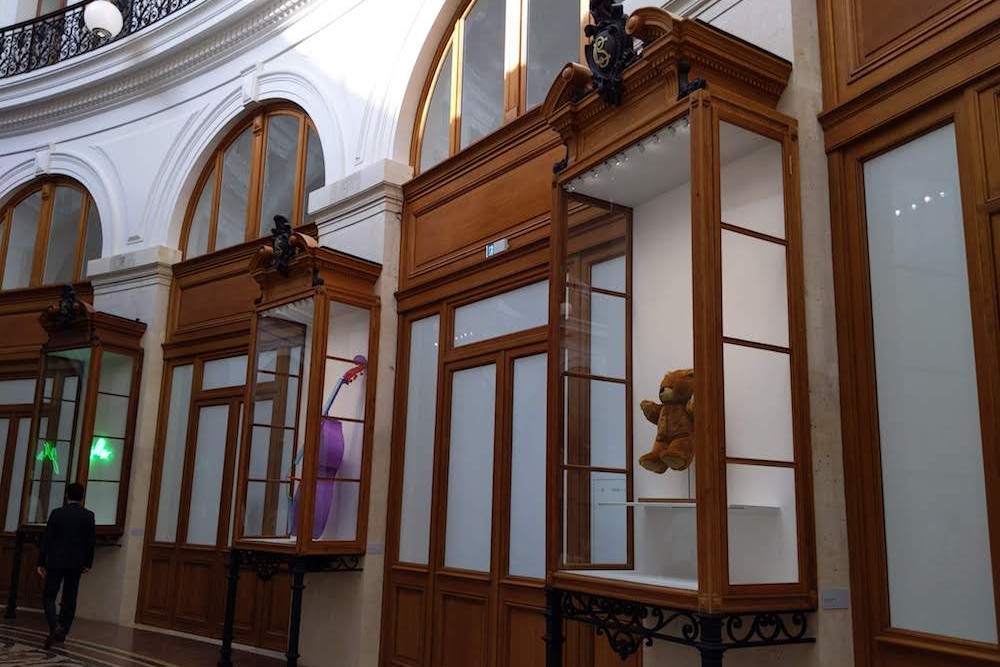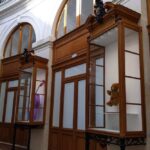 While I would never say someone should skip the Louvre or the d'Orsay, the museum that I most wanted to see on this trip was the Pinault Collection, Paris's newest addition to the art scene.
This modern and contemporary art museum has moved into the historic, iron-and-glass-domed Bourse de Commerce, which was a commodities exchange for wheat, sugar, and other crops in the 1800s. Now it's been repurposed as a home for the vast art collection of French billionaire businessman François Pinault, who restored the building to its peak glory, hired Pritzker-Prize-winning architect Tadao Ando to design the interior additions, and filled the galleries with some very interesting works (including a room of sculptures made from slowly melting wax). This kind of old-meets-new juxtaposition is exactly my thing, so it was at the top of my must-do list for Paris. But since it opened in May, it's been the hottest ticket in town: Slots were being released in controlled batches and were selling out as soon as they were posted.  Jennifer, however, was able to get me in.
Local guides are even more valuable
If you're a regular reader here, you most likely already know the great value that private guides bring to a trip. Not only can they bring a place to life with their stories and introduce us to the most interesting people (artists, chefs, musicians, sommeliers, fashion designers, whatever your interest), but now they can provide fascinating insights into this new Covid era we all share. I had a hundred questions for Isabelle about what it was like to be in Paris during the pandemic, and she was able to give me personal insight I never could have understood from reading the news. As we walked through the city, she pointed out how different businesses and even whole streets were affected, she shared personal stories from lockdown, she illuminated aspects of city life and culture that the pandemic temporarily changed, and added context to what I was seeing all around me.
Where to stay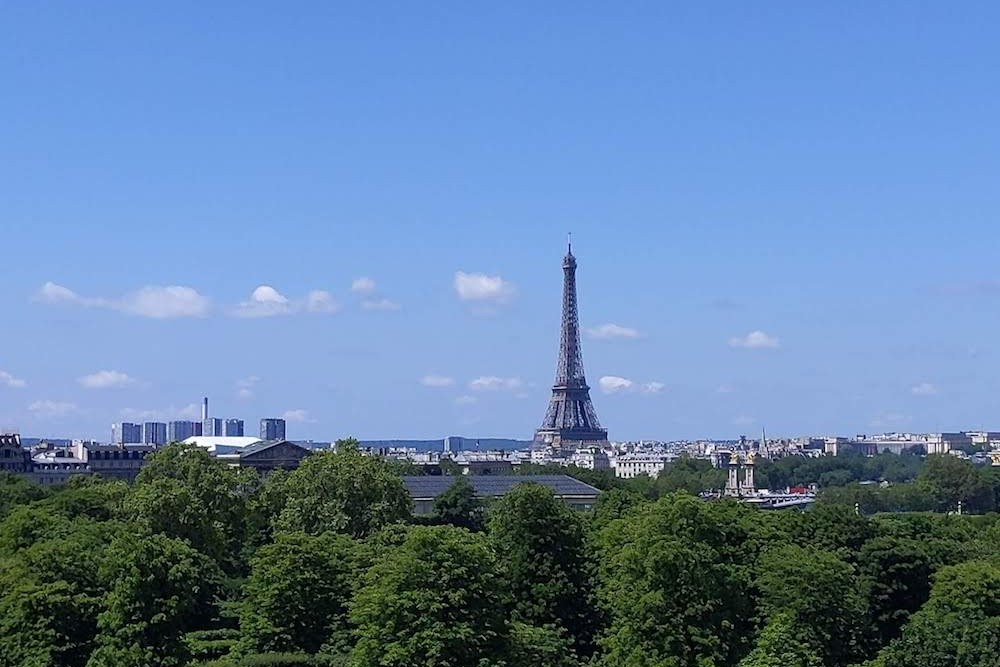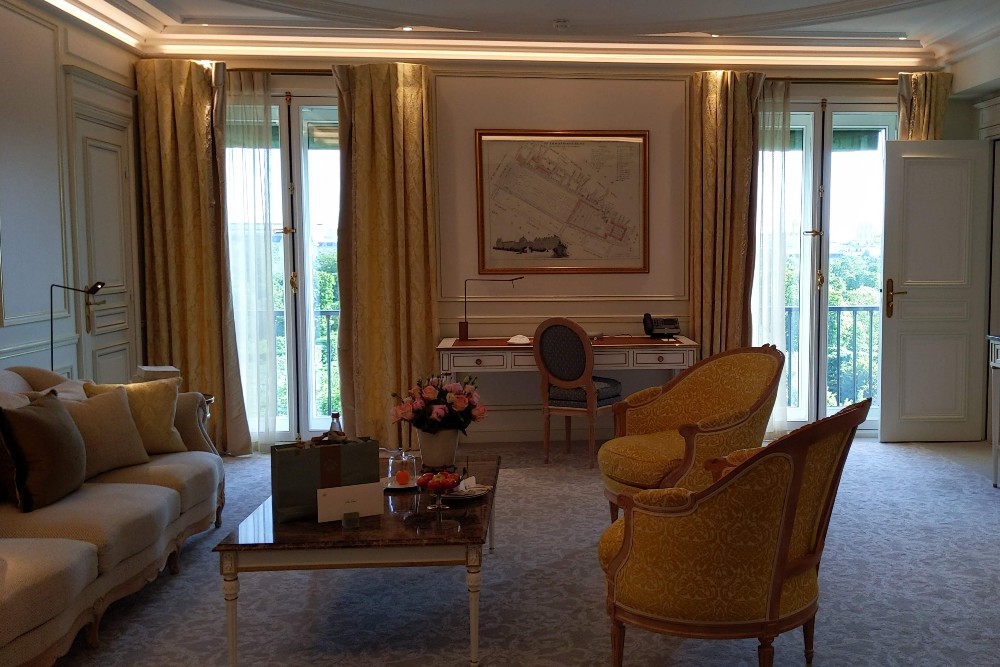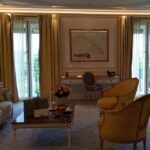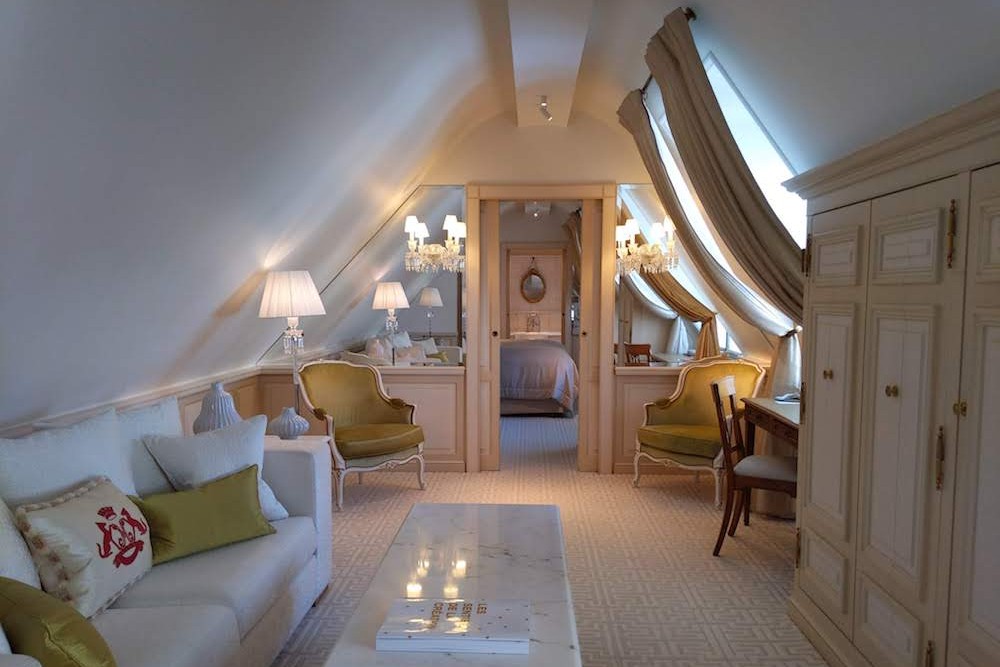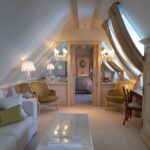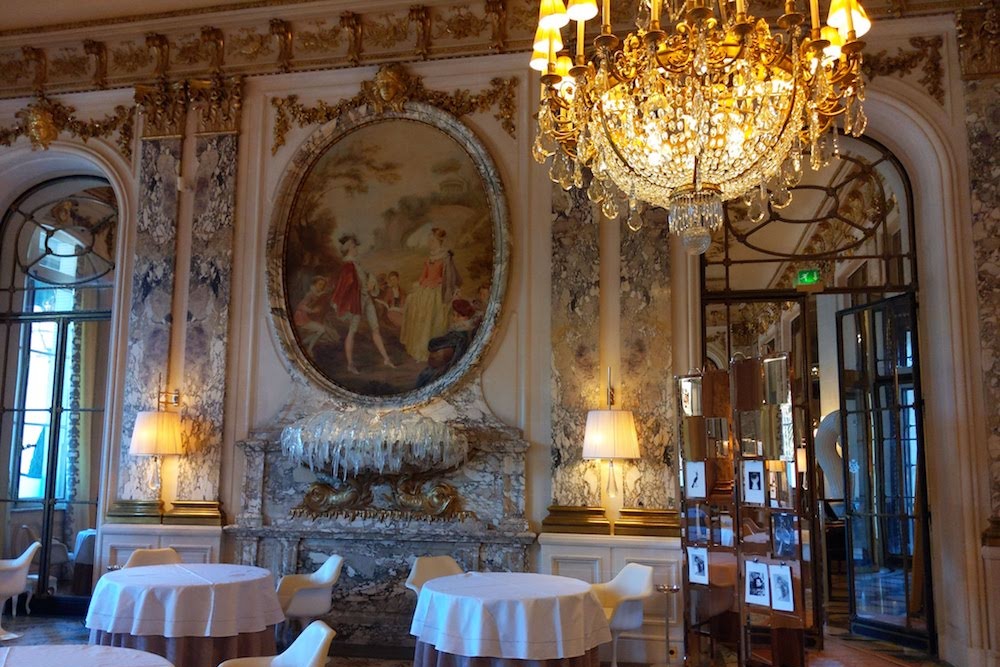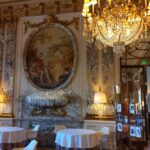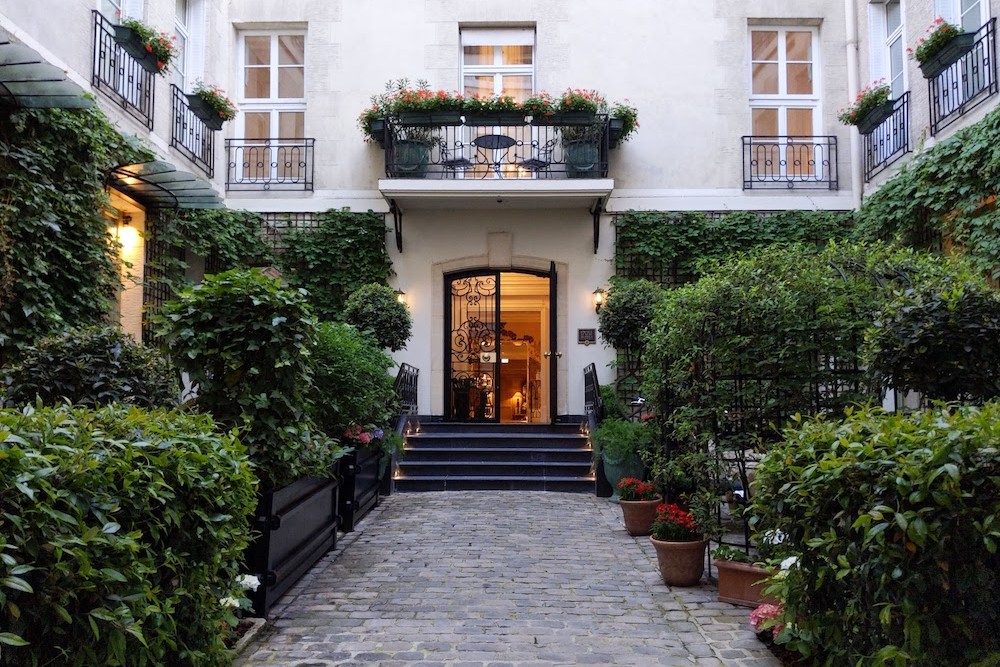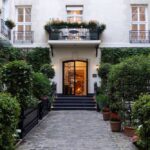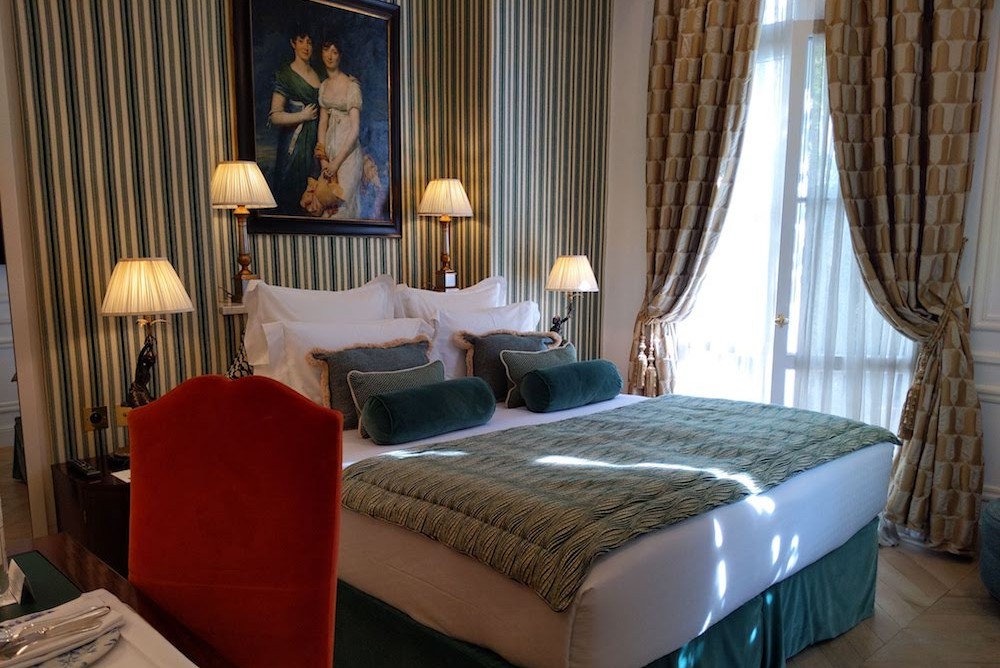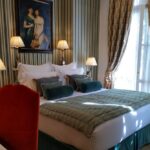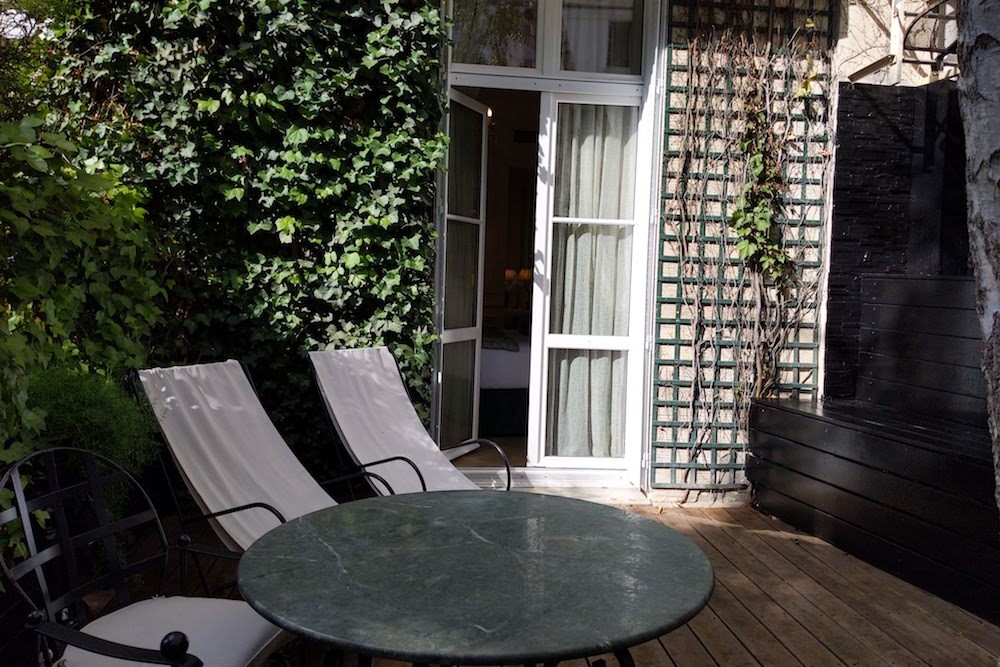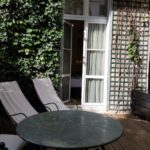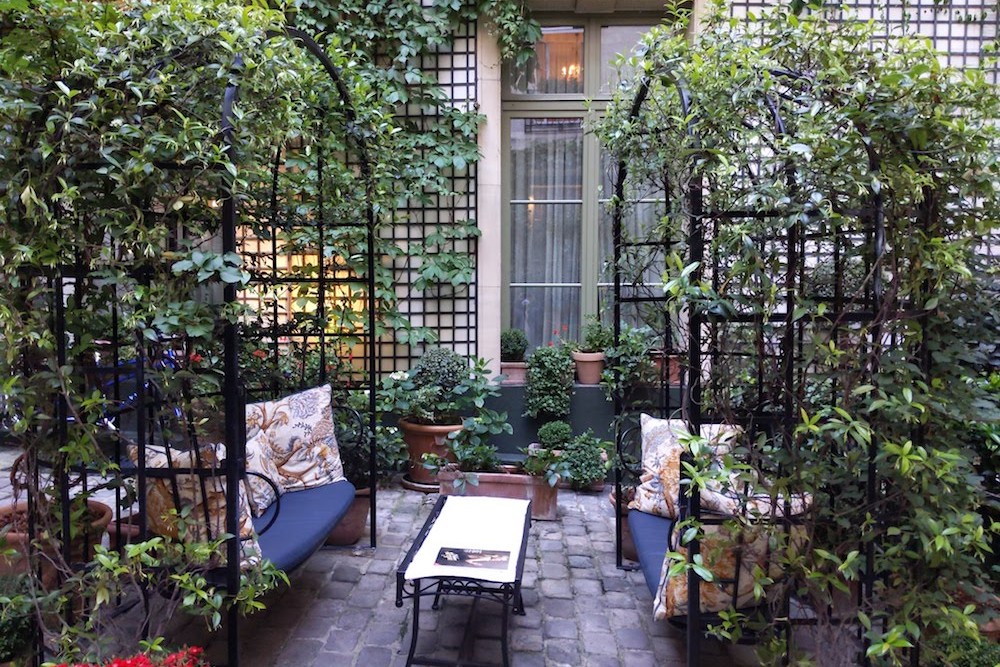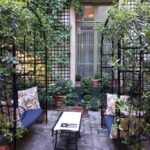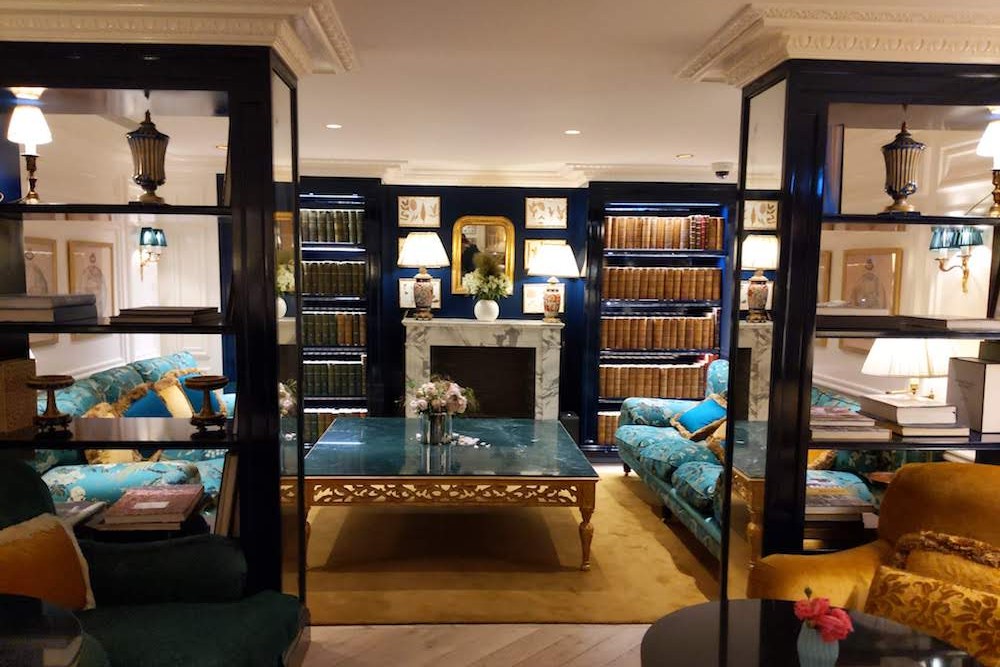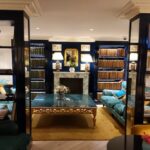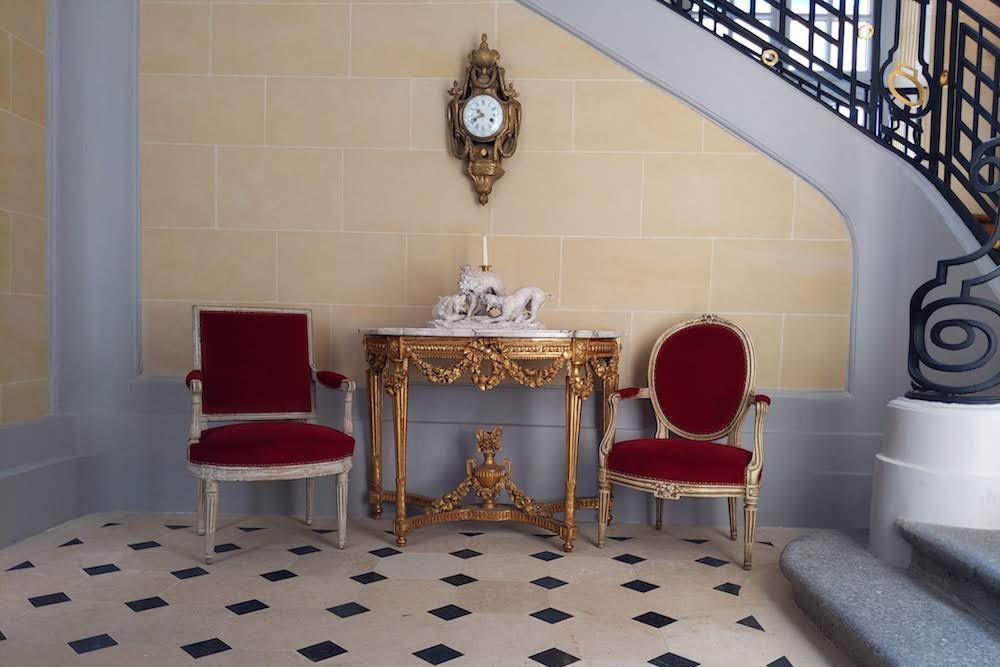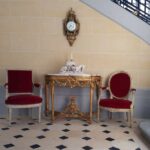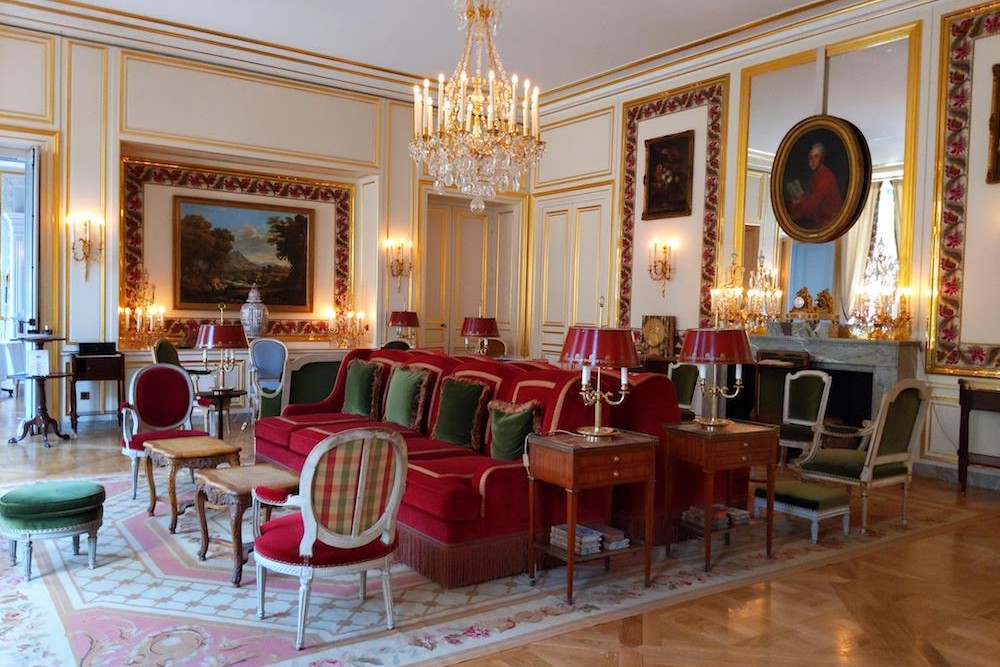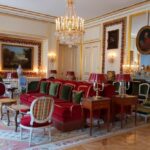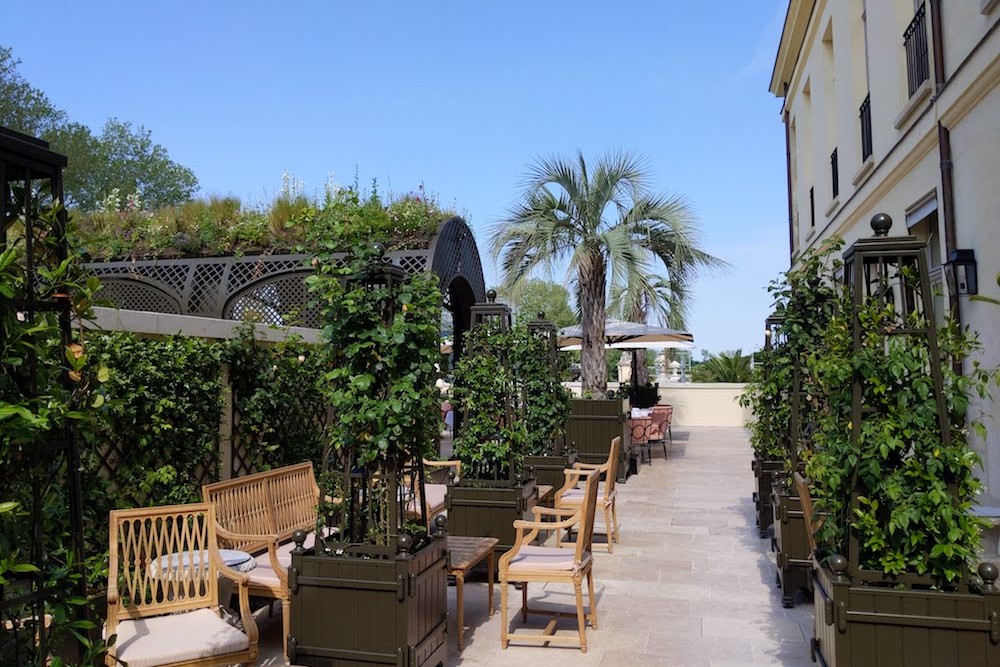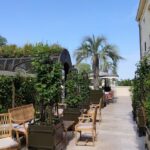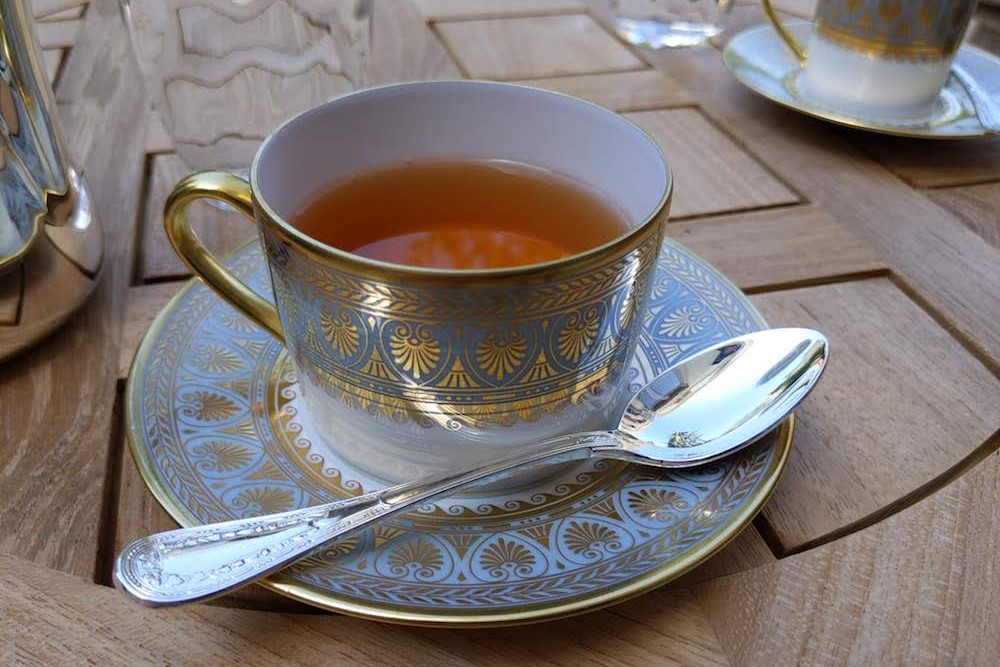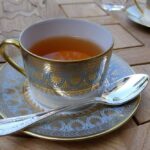 I tried out two very different types of hotels: a grand hotel that made me feel like I was living in a palace, and an intimate boutique relais that made me feel like I was living in a cozy mansion. Both had a few key things in common that made my trip feel safer and less stressful.
My first stay was at Le Meurice, an elegant palace built in 1835 with many distinctions: Queen Victoria stayed here in 1855, and it was the first hotel in Paris to have a telephone and, later, to have private bathrooms in each room. The amenities and service here continue to be as impressive as those, especially the views. Ask for a room facing the Tuileries garden directly across from the hotel; and open the French doors to let in fresh air and to see all the way from the Louvre to the Grand Palais and the Eiffel Tower. (The fifth and sixth floors have balconies; floors one through four have windows.) But don't forget to keep your eyes open inside, too: There are contemporary artworks placed throughout the public spaces.
The hotel is in a prime location in the 1st arondissement right on Rue de Rivoli, within walking distance of the Louvre, the d'Orsay, and plenty of restaurants and shops on both the Right and Left banks. Don't miss the hotel's own newly reopened eateries either: Alain Ducasse's Restaurant le Meurice has two Michelin stars.
My second stop was the Relais Christine, where the word charming might have been invented. You enter the hotel through a private courtyard rich with greenery; there's even a little loveseat nook under a trellis where you can have drinks. Inside, the lobby and breakfast area are outfitted with gem-colored couches, textured wallpaper, and plush pillows. It is all very elegant, yet unstuffy and homey—like if you had a cool, down-to-earth duchess for a cousin and she invited you to stay for the weekend. Many of the 48 rooms have outdoor space, and #11 has its own private backyard. I loved how Relais Christine was right in the middle of the lively shops and restaurants of the Saint-Germain-des-Pres neighborhood, but tucked away just off the main roads on a small, quiet street.
At Versailles, there's a new hotel that is getting a lot of buzz, the Airelles Château de Versailles, Le Grand Contrôle. It's set in an 1861 palace building (called Le Grand Contrôle) originally used for schmoozing with ambassadors, artists, and other political and cultural bigwigs.  Each room is decorated differently with re-creations of period artwork and furniture, and the staff wear period-inspired uniforms as well. The entire venue has only 14 rooms, an Alain Ducasse restaurant, and exclusive guest perks such as access to areas of Versailles that are normally off-limits and after-hours tours of the palace.  The right local travel fixer, such as as the Paris specialist I used for my trip, can also plan these for you.
Transparency disclosure: So that I could investigate Paris on your behalf, Le Meurice and Relais Christine each provided two nights' complimentary accommodations.  Jennifer Virgilio arranged for a day of private guiding with Isabelle, for which I paid 550 euros—and she was worth every cent!
---

Be a safer, smarter traveler: Sign up for Wendy's weekly newsletter to stay in the know. And read real travelers' reviews of Wendy's WOW List and use it to plan your next trip.