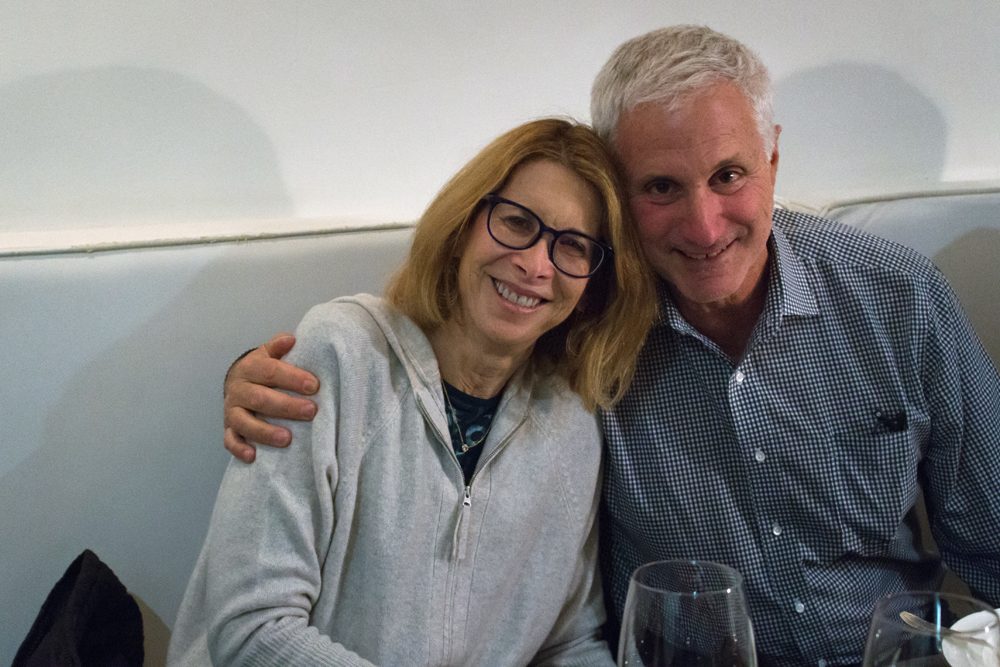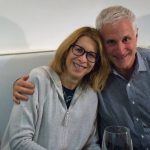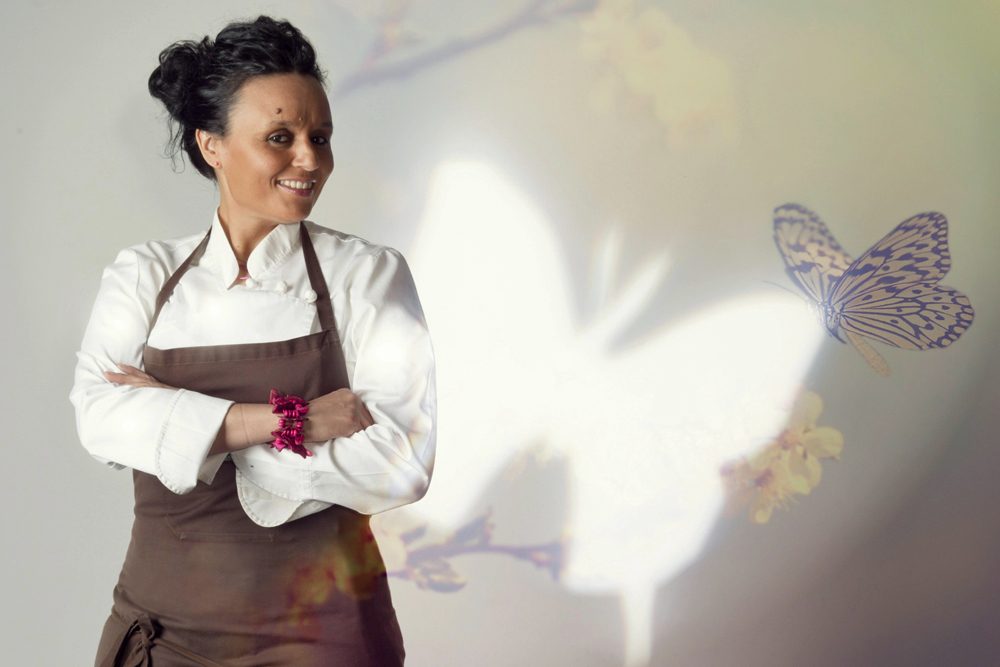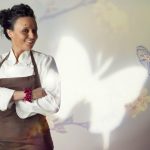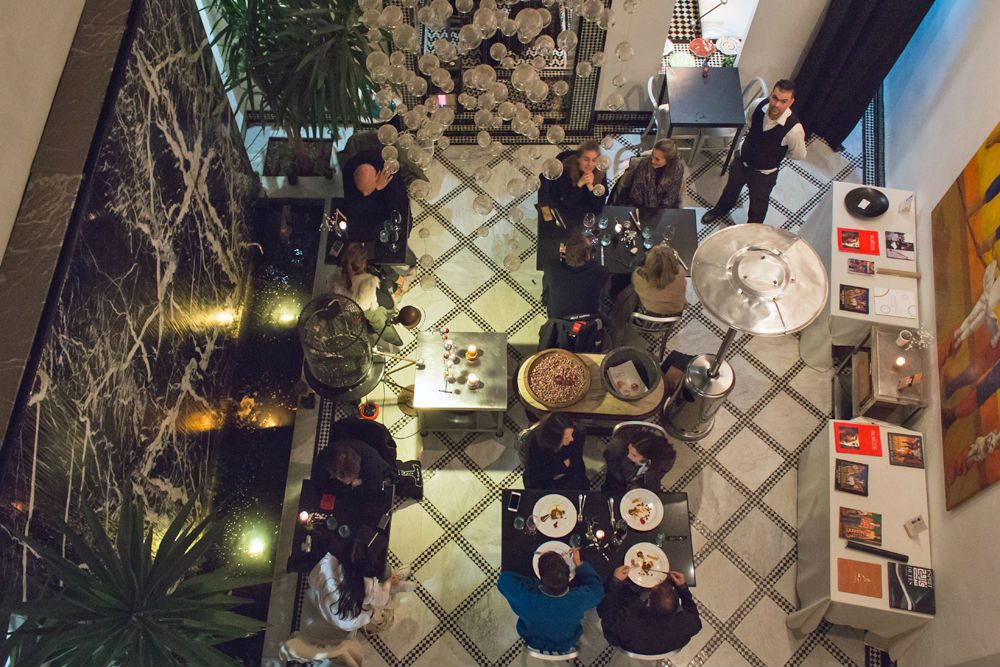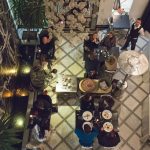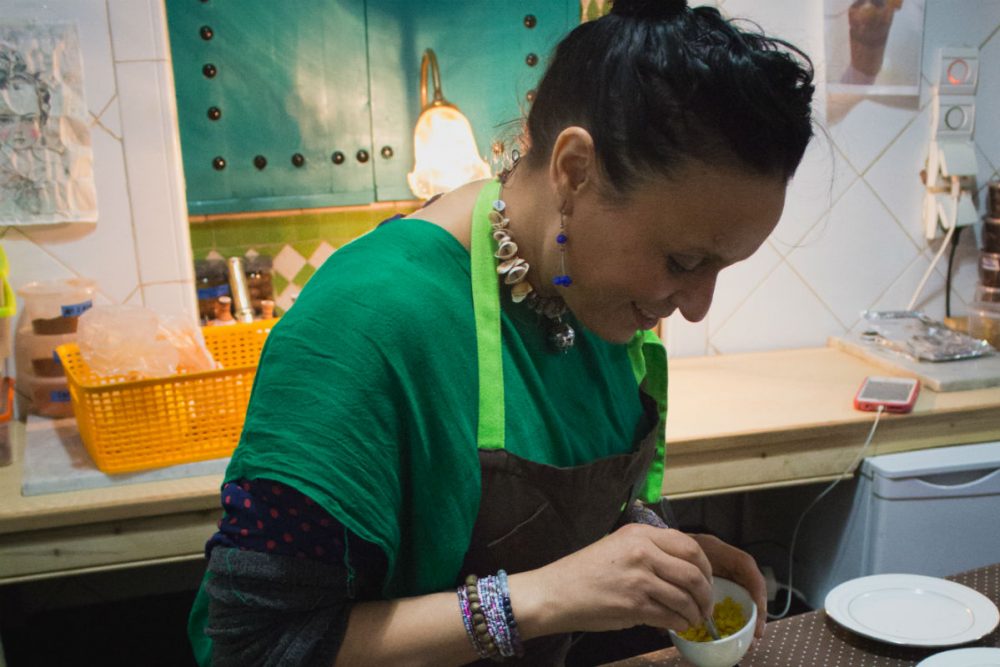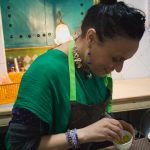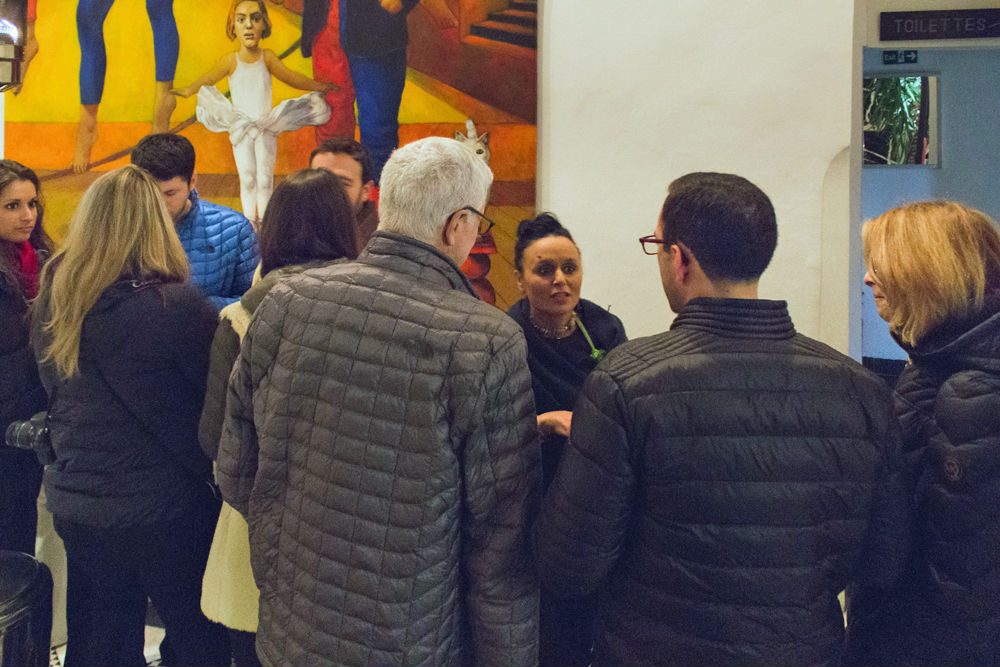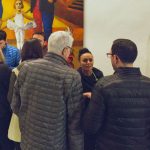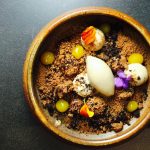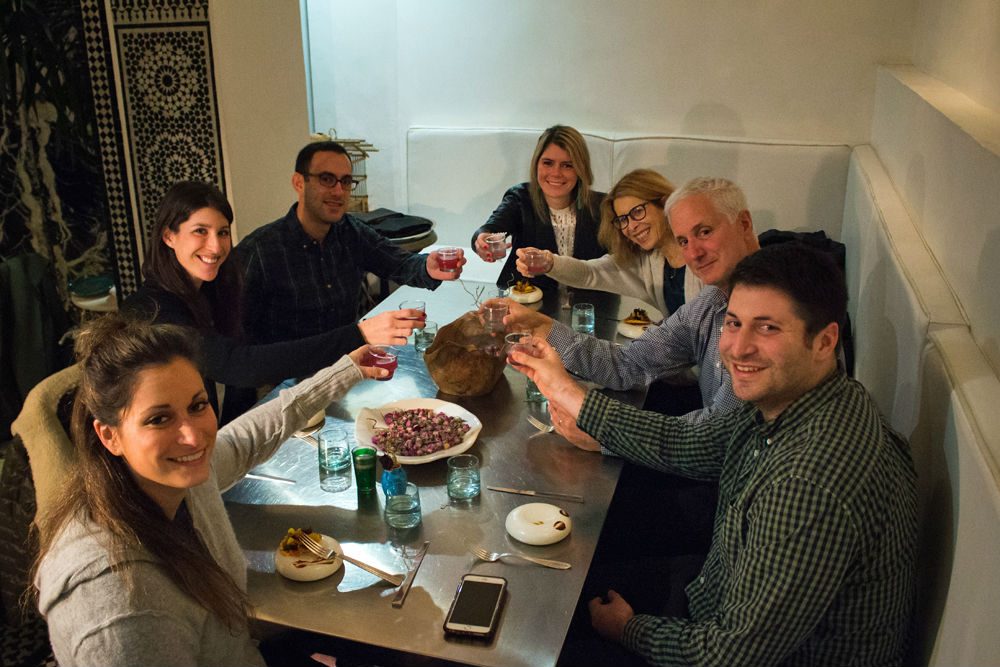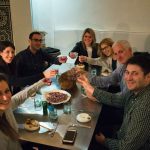 Ron Klausner and his wife, Andrea, are frequent travelers who like to experience a culture in depth; often their trips include their adult children. On December 23, 2018, the family gathered in Morocco for a ten-day vacation. As repeat users of Wendy's trip-planning system, the Klausners had qualified for what we call a WOW Moment: a complimentary insider experience, custom-designed for them by Wendy in collaboration with a Trusted Travel Expert.
WOW Moments are meant to be a surprise. When the Klausners arrived in Morocco—where they were met by a driver and a local guide—they knew only that they would get to experience a WOW Moment at some point during their trip.
What lay in store for them was a private room at Nur, a buzzy new restaurant in the Fez Medina that Wendy was amazed by when she dined there with her own family on a recent trip. Nur is the creation of chef Najat Kaanache, a Moroccan who grew up in Spain's Basque Country. Using the haute-cuisine techniques she learned at some of the world's top restaurants, including Spain's El Bulli, Najat creates a ten-course tasting menu that is based on fresh ingredients and changes daily. Nur is tiny and fills up fast; reservations are a must. The Klausners' complimentary dinner would include wine pairings, a personal greeting from the chef, and a professional photographer to capture the moment. This WOW Moment, like the rest of the Klausners' trip, was arranged by Michael Diamond, one of Wendy's Trusted Travel Experts for Morocco. As always, we were eager to hear how it had turned out, so after the family's return to the U.S., we called Ron Klausner to find out.
Q: We want to hear all about your trip, but let's start with the WOW Moment. Were you surprised?
A: It was a complete surprise. It came at the beginning of our trip, on day two or three. We walked to this restaurant, and of course, in Fez you can never tell what anything looks like from the outside, because everything looks like it did in the eighth or ninth century. We walked inside, and there was this beautiful restaurant. It was small—eight, nine tables—and the art was incredible. The seven of us were seated in a very private area, where we proceeded to have the most amazing meal using Moroccan ingredients but in a totally different way. There were Moroccan spices but combined differently, with different presentations. We had a ten-course meal with different wines. I don't eat at every super-duper restaurant in the world, but this was certainly one of the top ten meals of my life.
Chef Najat came out before dessert and introduced herself. She and her partner [Charles Accivatti, Najat's husband and business partner] made us feel 100 percent at home. After the meal, we sat around with the two of them for an hour and just talked. We talked food, we talked Morocco, we talked travel, we talked restaurants. We talked about family and children. We talked about where she had worked, where she had learned her skills. She's very picky about every ingredient; the meal changes every night based upon what comes from the market.
The only bad thing was that we had to get going early in the morning, so I had to cut it short. It was midnight when we left. We had arrived for dinner at eight, and they were willing to keep talking, but I had to break it up because we had to get up early in the morning.
I'm amazed that in this little town, which is not very well touristed, there is this amazing chef. I would come to Fez just to eat at that restaurant. We traveled for another three weeks through Morocco, Kenya, and the UAE, and no other meal came close to that one. And I never once had to reach for my wallet, although we did leave some gratuities for the staff.
Q: You qualified for a WOW Moment because you've used Wendy's trip-planning system multiple times. Why do you use WOW List destination specialists to plan your trips?
A: We've used Wendy's people seven or eight times. Why do we use them? That I can answer very well. We go to places usually for a long time and in depth, so we want to benefit from a specialist's in-depth knowledge.  Last year we went to Myanmar for six weeks. I mean, who can plan that unless they've really been there and know it? The year before, we went to Chile and Argentina for eight weeks. I want to work with somebody who knows the area, who responds immediately, and who translates my wishes into reality. Somebody who gets me access to local events. For example, we went to Uzbekistan, and the Trusted Travel Expert asked, "What would you like to do?" I said, "I'd like to have dinner at your mother's house." Believe it or not, we had a feast at her mother's house in Samarkand. Not only for us—twenty other relatives came. She taught my son how to make a rice pilaf over the open fire for two hours. We then shared a family meal, danced together in the dining room—I'm speechless about it. I had a problem with one of the local guides in Myanmar, just a personality clash. I called up and within an hour I had a new guide. The communication, the oversight when we're there, the knowledge… To get deep into a country, as I like to do, Wendy's people are able to put it together.
Q: What are some of your travel criteria? What, in your opinion, makes a trip special?
A: About half our trips are with our children, and the other half are just my wife and me. It's very important to us to take the children; we've traveled the world with them. We want them to see and experience other cultures—to realize that America is not the center of the universe, to be able to interact with other people, to learn from them, to enrich their lives, not to be afraid of strangers.
The trip to Morocco was one of our best trips together. We like to go away as a family over Christmastime, and often there are struggles over what different people want to do. Our children are millennials in their late twenties and early thirties, and when I asked everybody at the end of the trip to name their top three activities, they all came up with different top threes. Some of them were things I hadn't expected them to appreciate as much as they did.
Q: Like what?
A: Sleeping in a tent in the Sahara even though it was 35 degrees. A day's shopping with a local designer who brought us to the best shops, where we were able to buy at his special prices. I hate shopping, but I enjoyed that day, surprisingly enough. It was easy with a driver, and we had an amazing guide. He was the Trusted Travel Expert's person on the ground. He buys rugs for ABC Carpets, so he has already negotiated a price with them. If we saw a carpet we liked, we didn't have to worry about whether we were overpaying—we just bought it. So we bought carpets and leather and clothing, and then he shipped it back for us, which was fantastic. Everyone enjoyed that.
Q: What were some other highlights of the Morocco trip?
A: A cooking class outside Marrakech was high on the list—we all liked that. We like to do local things. We like to stay in more authentic local places, and the local riads gave us a taste of Morocco. At the Kasbah Ait Ben Haddou in Ouarzazate, a woman who has lived there for 80 years took us around her home in this ancient town. Jardin Majorelle, in Marrakech, was also surprisingly well received; I'm not big on museums but some people enjoyed that tremendously. The sunset walk at Volubilis was very cool, with incredible photo opportunities, and the timing was perfect, just to get out of the car on our way to Fez and walk around the Roman ruins for a quick half hour. A hike and a picnic lunch in the mountains outside Marrakech was another highlight.
Q: Is there anything that you would have done differently?
A: No, for the amount of time we had, I think it was perfect. We got everybody busy, everybody moving at a good pace. We didn't do too much, so nobody got cranky, and we didn't do too little, so they didn't get bored. We like experiencing a country and drinking it in, but we also enjoy just being together as a family.
Wendy Wants To Amp Up Your Trip!
On every third qualifying trip, Wendy will add to your itinerary a surprise WOW Moment. A WOW Moment is an exclusive insider experience that helps make a trip extraordinary. Each WOW Moment is totally different. They vary depending on a huge range of factors, including the country you're headed to, the timing of your trip, logistics, availability, and more. You can read a sampling of the more over-the-top WOW Moments (those most conducive to editorial coverage) here. Learn which trips qualify, and how the process works, here: Wendy Wants To Amp Up Your Trip!