In some cases, Wendy has several trip-planning specialists she recommends for a destination and would like to connect with you directly to determine who would best meet your needs. This is one of those cases. Please click on the CONTACT button (at left) to find out from Wendy which travel expert is best for your specific trip goals and challenges.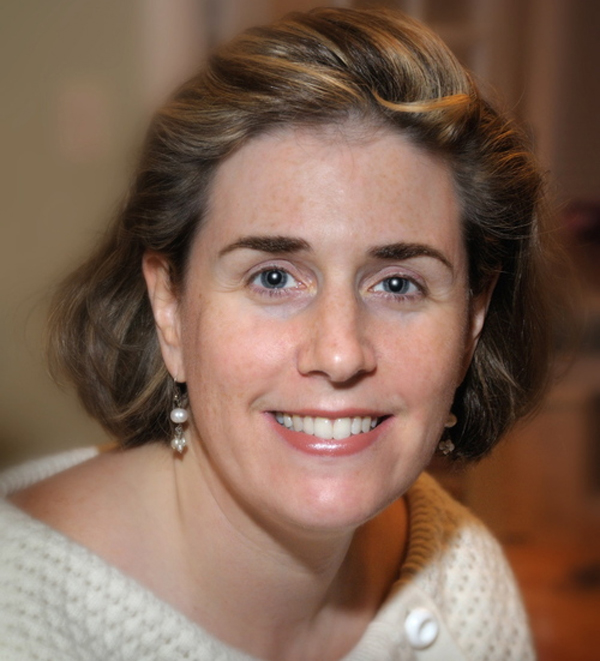 Where to Stay and Eat
Best bang-for-your-buck hotels
Hotels are springing up all over the place in Myanmar. There are a large variety to choose from in Yangon, Mandalay, Bagan, and Inle Lake, as well as areas that were once considered more remote. In Yangon, the PARKROYAL Yangon is not the fanciest option, but its location right next to Scotts Market, the Sule Pagoda, and the Colonial District is great for walking and shopping, and there's a delicious breakfast buffet. Request a room on a high floor so that you don't have noise from the street, and ideally one facing the Pagoda.
Many of the hotels near Inle Lake are positioned on the shore, some distance from any town and accessible only by boat. Since boat traffic is restricted to daylight hours, staying on the shore means finding yourself marooned at your hotel come sunset. A good alternative is to stay in the jetty town of Nyaung Shwe, the gateway to the lake, where you can wander around and try different restaurants. The Thanakha Inle Hotel is located right on the jetty with great views, the rooms are tastefully decorated and have certainly set a new standard in Nyaung Shwe.
At the Bagan King Hotel, located in downtown Mandalay, the owners have made an effort to decorate the hotel in Burmese style, using traditional woodcarving, silks, and other textiles from the region. Rooms are small but cozy, and the restaurant and bar on the roof offer a great view over the city.
Best-value splurge hotels
In Yangon, many old buildings have been transformed into elegant hotels or restaurants. The British-style New Law Courts have been spectacularly transformed into a refined Rosewood hotel located in the heart of town. The former headquarters of a steel conglomerate is now the Yangon Excelsior Hotel, located within walking distance of Scott Market, the Sule Pagoda, and the Colonial District. Nearby is The Strand, a classic British hotel located right in the center of downtown Yangon. All of its beautiful and recently redone rooms are suites, the food is excellent, and the atmosphere is that of colonial Yangon. For those who prefer a "greener" surrounding, the Belmond Governor's Residence—a colonial-style teak mansion dating to the 1920s—has a lovely park setting, gorgeous rooms, and wonderful service.
Inle has added some excellent new hotels, including the Sanctum Inle Resort and the Sofitel Inle Lake Myat Min. If you're wedded to the idea of sleeping right on Inle Lake, book one of the traditionally constructed villas facing the water at the Inle Princess Resort, so that you can watch the sunset from your bed.
Restaurants the locals love
Yangon's Shwe Kaung Hot Pot is one of the most famous Chinese hot pot restaurants in town—but just among locals. Four people share one hot pot, consisting of a wok with two sides and two kinds of soups. Diners collect ingredients on their own from refrigerators—meat, quail eggs, mushrooms, and the like.
If you want to sample the delicious cuisine of the Kayan people, try Vista Do Rio Kayan Restaurant, overlooking Pauzondaung Creek in Yangon.
The Moon Restaurant, located right next to the Ananda Temple in Bagan, is a gem of a vegetarian restaurant (its alternate name is Be Kind to Animals), and reasonably priced.
The Inthar Heritage House on Inle Lake—designed with the culture, art, and tradition of the Inthar people in mind—is a marvelous spot for lunch. Not only a restaurant, the place is also home to a Burmese cat breeding program and a wide selection of books on the art, culture, and history of Myanmar, Southeast Asia, and the Burmese cats. The restaurant reflects the style and elegance of Inthar culture, featuring authentic traditional Inthar cuisine using seasonal fruits and vegetables from their organic garden, as well as fish and plants from the lake.
Meals worth the splurge
For a true splurge, dine at Le Planteur in Yangon. It is fabulous, and don't miss the bathroom—as much a work of art as the restaurant is. There is also SEEDS Restaurant & Lounge, run by a Michelin-starred Swiss chef right on Inya Lake; the food here is truly delicious.
What to See and Do
Don't miss
Bagan is one of the most spectacular temple sites in Asia, comparable to Cambodia's Angkor Wat or Indonesia's Borobudur. Unlike Angkor, which is covered by jungle and forest, Bagan is a vast, empty plain nestled in the curve of the Ayerwaddy River, where thousands of stupas and temple ruins extend as far as the eye can see. While other temples amaze people by their size, Bagan amazes by the vast area covered by religious monuments.
Beautiful Ngapali Beach is just remote enough to not be overcrowded, but popular enough to warrant a good number of hotels. You can walk along the sand for miles, visit the local fish market and fishing villages, or ride bikes along the shore and up into the hills. Snorkeling, diving, and expeditions to mangrove swamps are also available.
For unparalleled beauty, consider taking a cruise out into the Mergui Archipelago with its 800 islands, exquisite beaches, and semi-nomadic Moken culture. This area, bordering Thailand, is one of the most remote parts of Myanmar and is verging on being discovered. Go now, before it is! You can charter a boat to travel the islands or stay at the remote Wa Ale Island Resort.
If one had to pinpoint Peter Pan's Neverland, Inle Lake is as good a place as any. This 70-mile-long, relatively shallow expanse of water nestled among the Shan Mountains has become the home and lifeblood of the Inthas, one of as many as 135 ethnic groups in Myanmar, each with their own languages and dialects. The major highlight in Inle is exploring by boat to see local life, including a floating market, handicraft workshops, monasteries, and the Phaung Daw Oo Pagoda.
Entry points into Myanmar other than Yangon are available for those who like cross border trips that combine countries and their cultures. Try entering from Mae Sot, on the border with Thailand. This route takes you to Mawlamyaing, Hpa An, the Golden Rock, and on to Yangon.
Don't bother
In Yangon, skip the unimpressive National Museum, and anything more than a drive-by of the Sule Pagoda. You're better off spending your time and money at the Botataung Pagoda (which is open on the inside, so that you can see how pagodas are built), or the Shwedagon Pagoda, the most important religious site in all of Myanmar.
A little over a decade ago, astrologers (who are very much revered in Myanmar) advised the country's military rulers to move the capital from Yangon to Nay Pyi Taw. Today, the hastily built city is the seat of government, but not a worthwhile tourist site: There is nothing to see (yet), and it is very difficult to get around.
Chaung Tha Beach is dirty, crowded with locals, badly maintained, and lacks good accommodations.
Hidden gems
Kalaw, a former British Hill Station in southern Shan State, is a great starting point for easy treks. Putao, surrounded by snowcapped mountains and untouched nature, is a better option for longer treks and visits to remote hill tribes.
Keinnara Hpa-An, located in Karen State, is a charming lodge with good food in a fascinating and rarely visited area of Myanmar, near the Thai border. From here you can easily drive to Yangon, visiting Mawlamyaing and the Golden Rock on the way or head down to the beautiful beaches of Dawei, Myeik, Kawthaung, and the Mergui Archipelago.
For those who are interested in hilltribes, Loikaw is a fascinating place to visit: It is the capital of Myanmar's smallest but most ethnically diverse state and home to Kayah and other minorities.