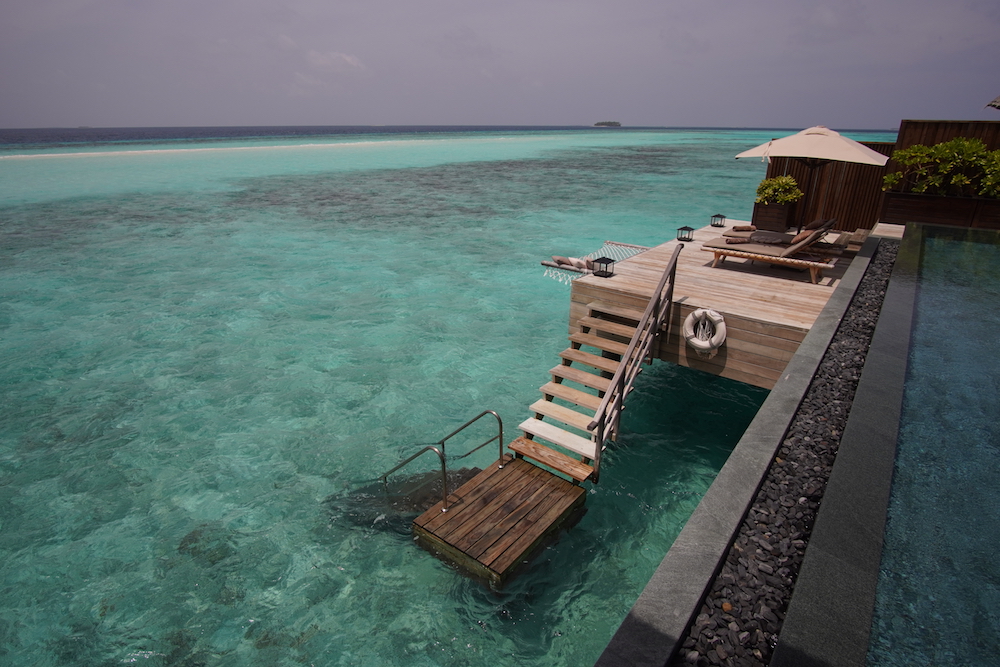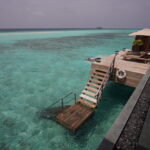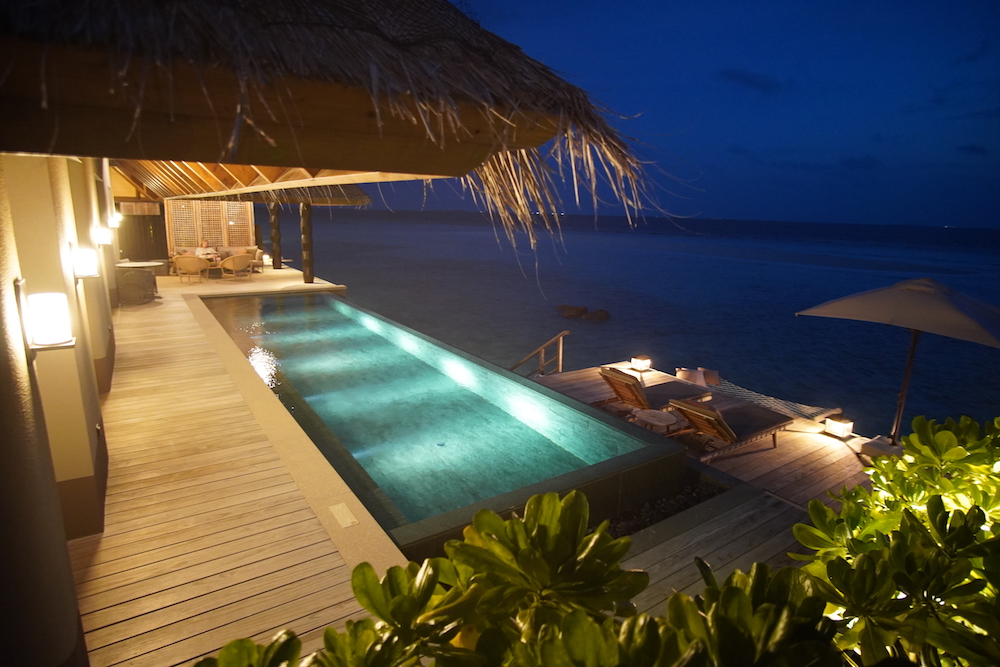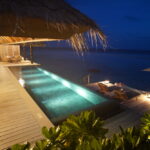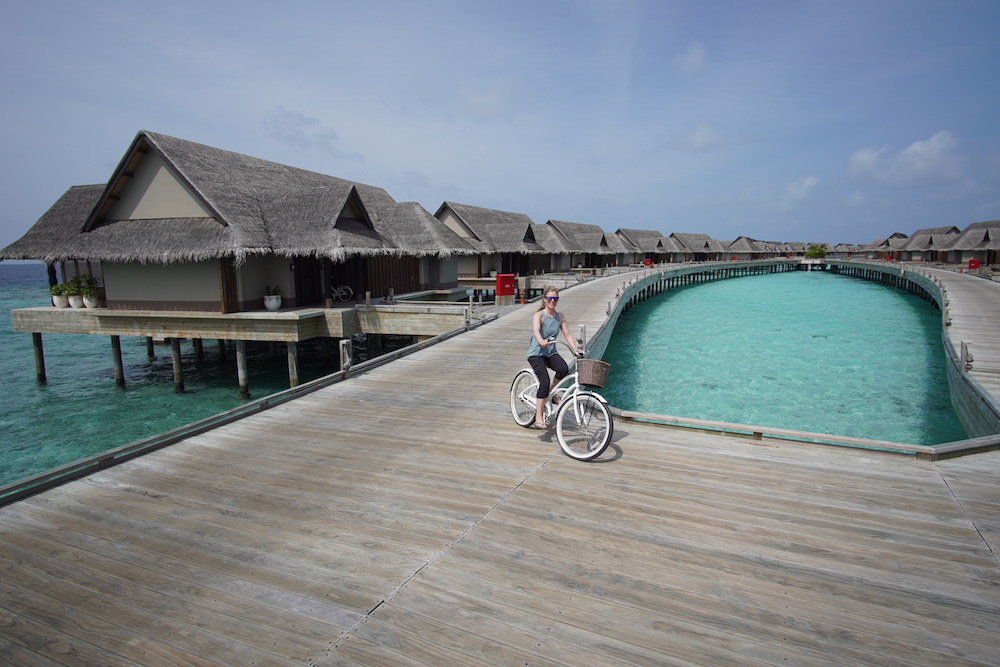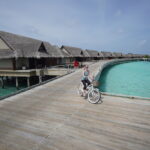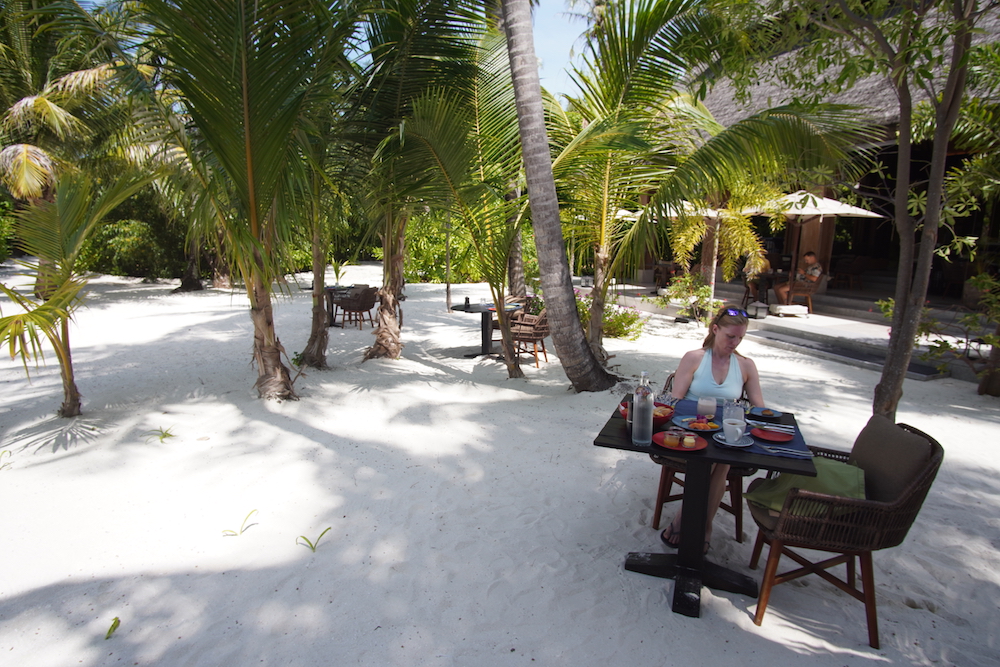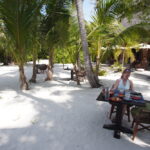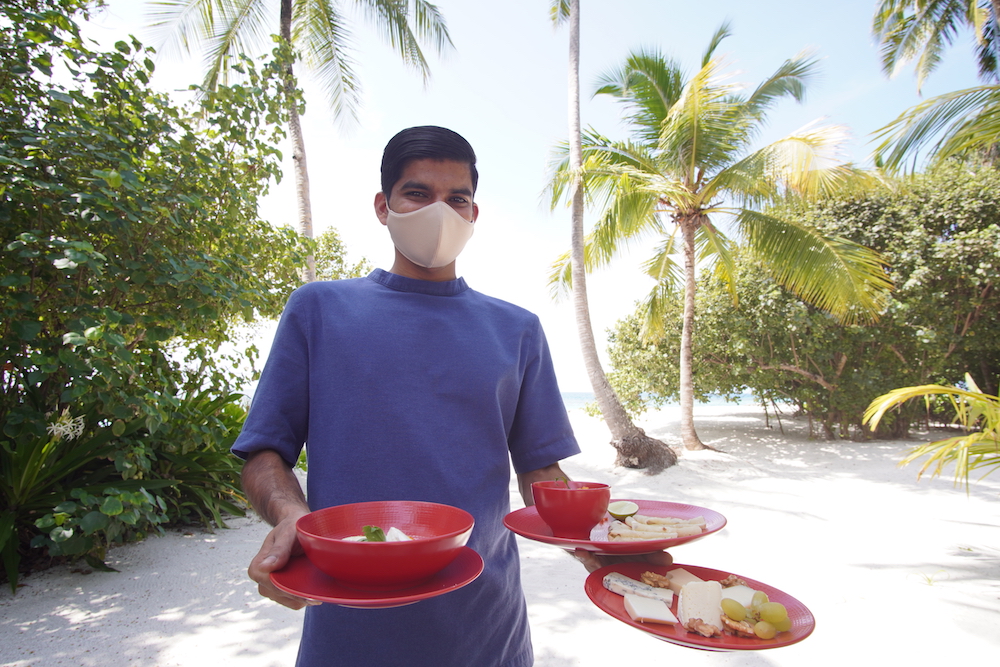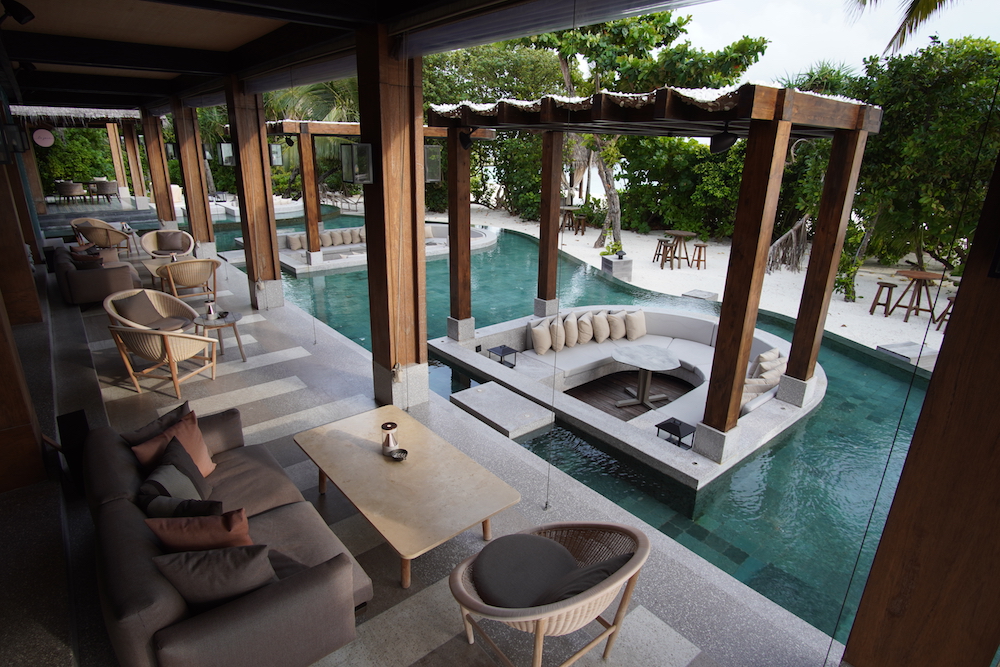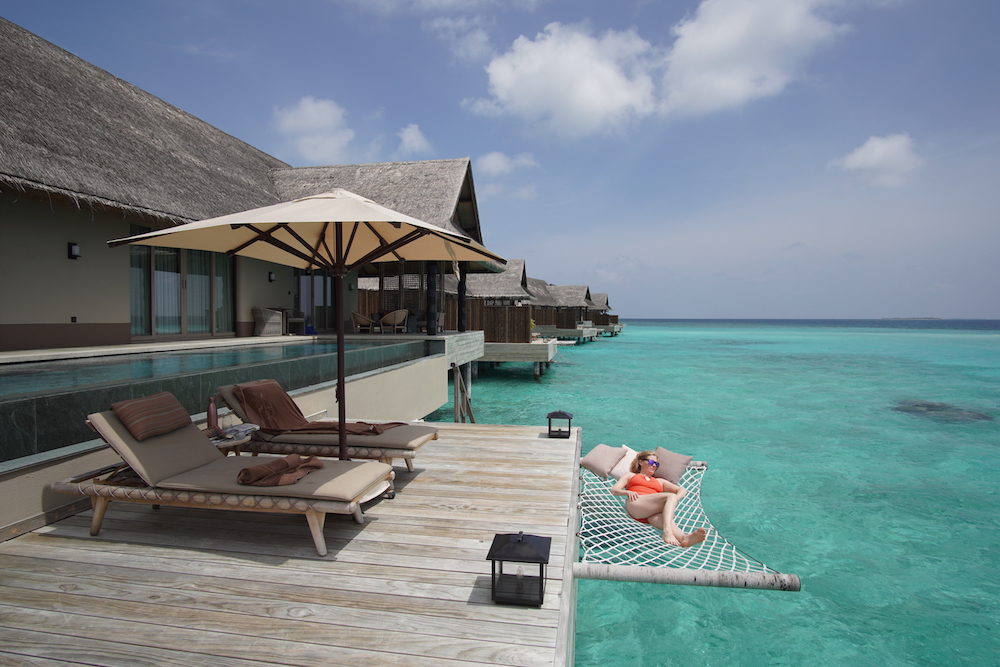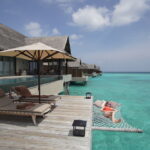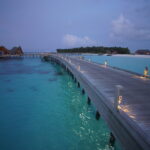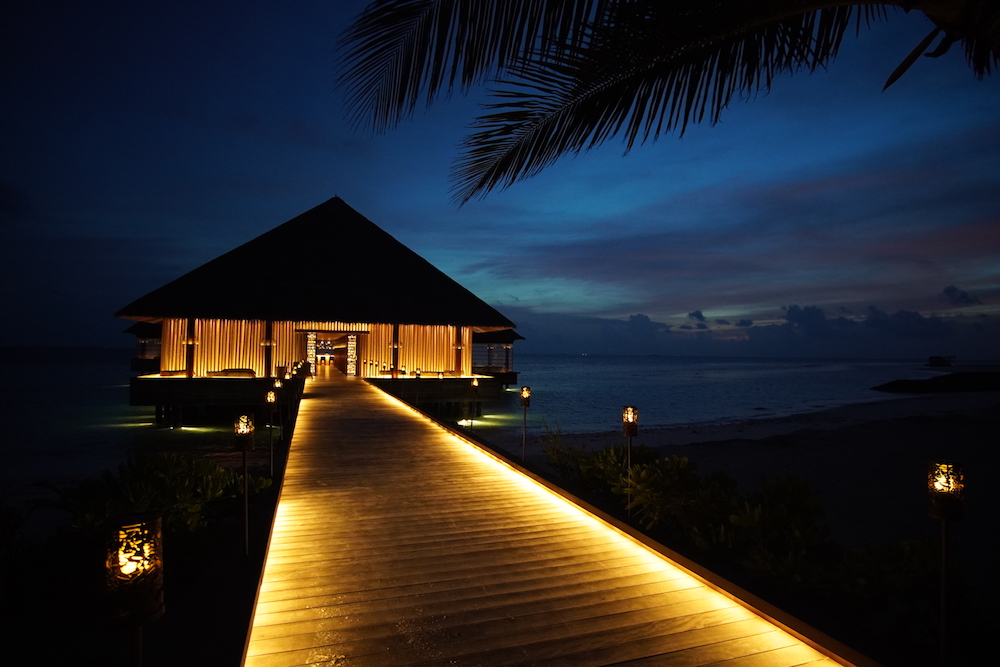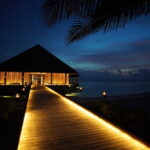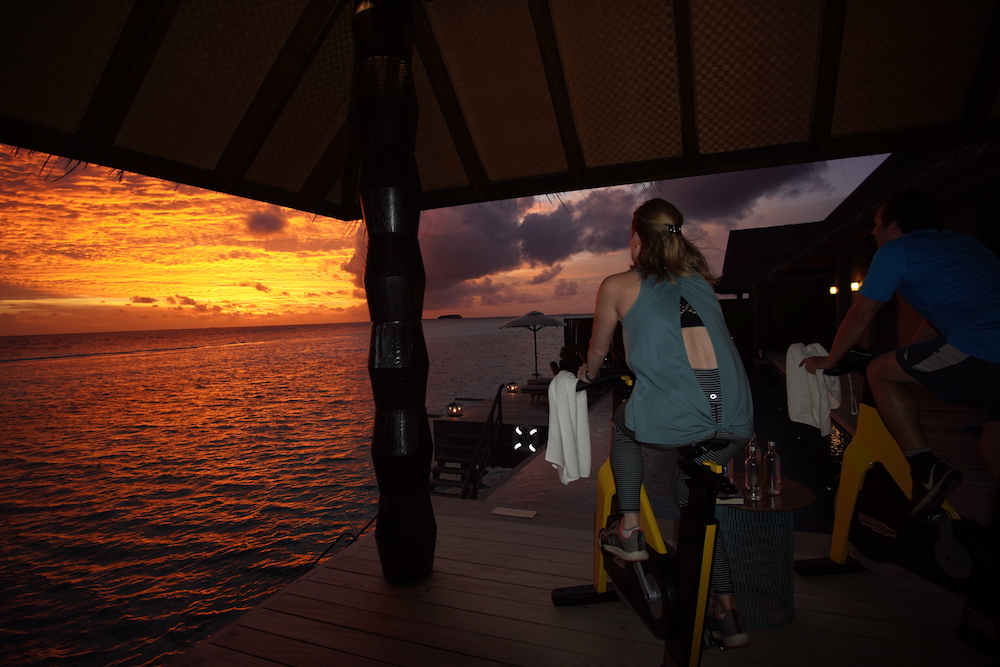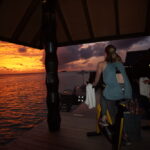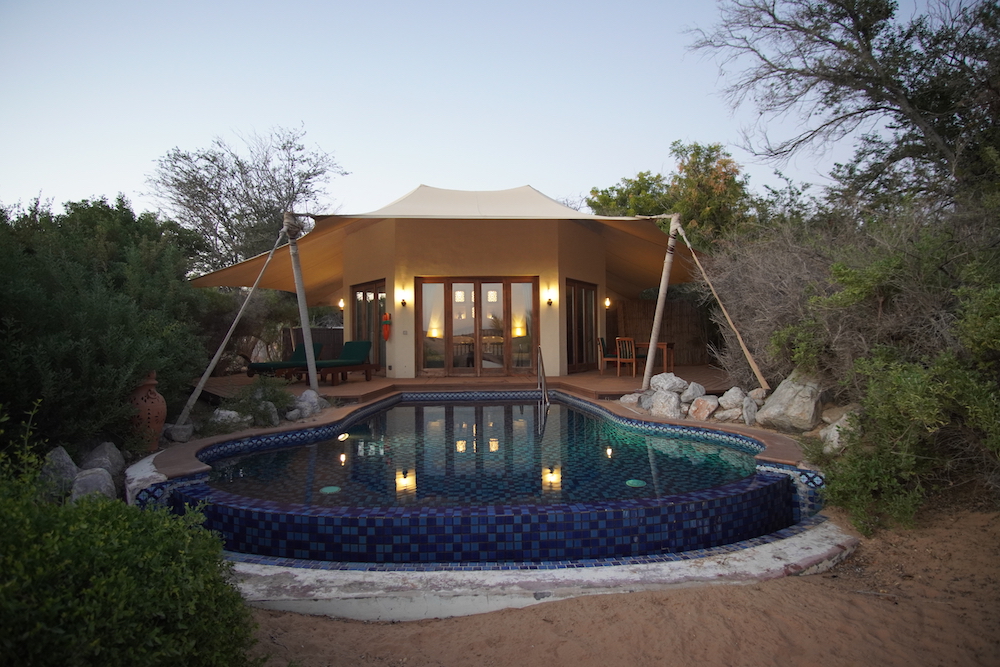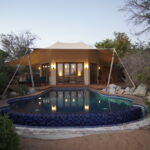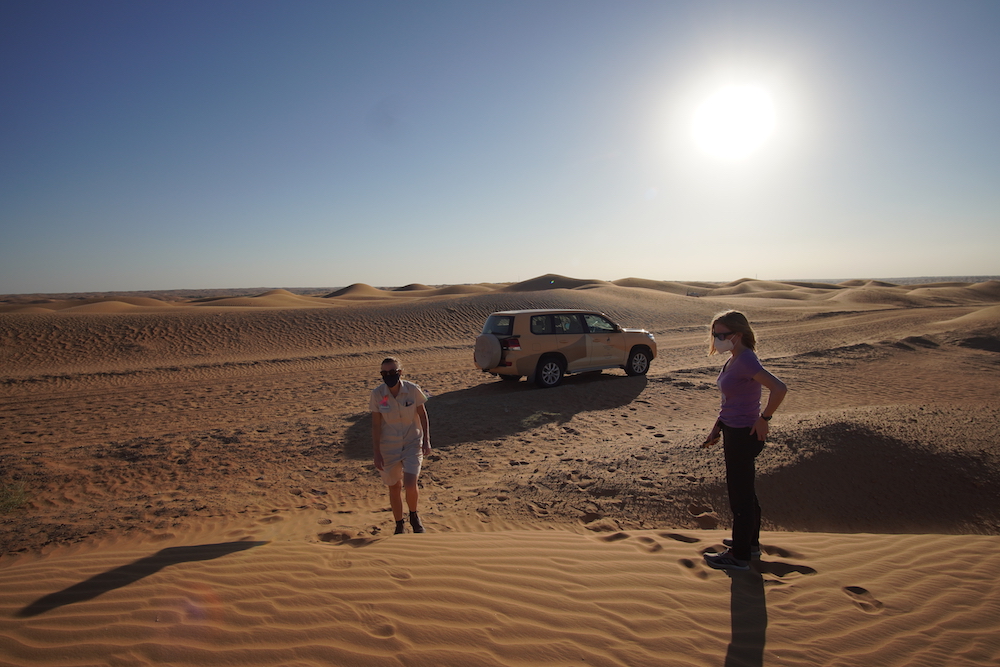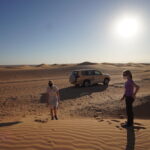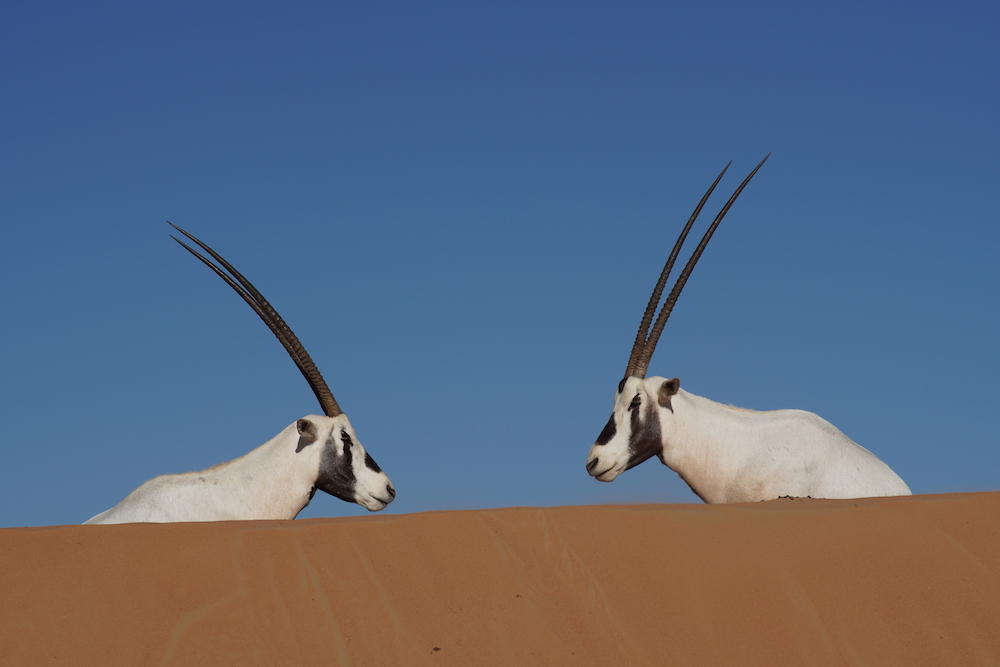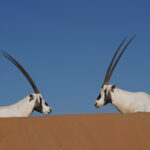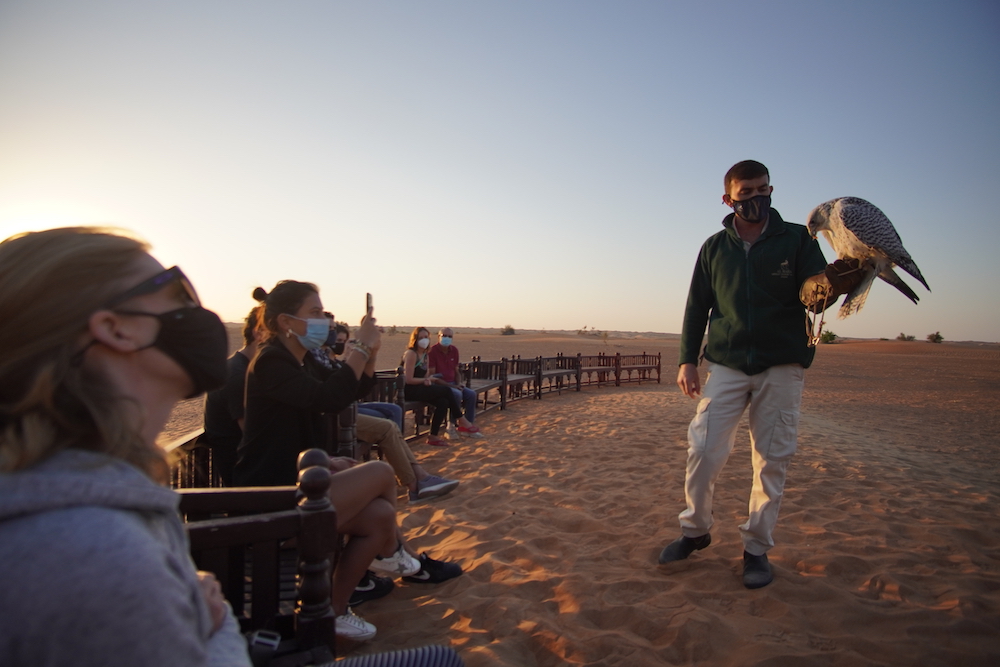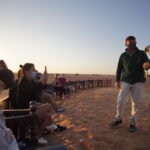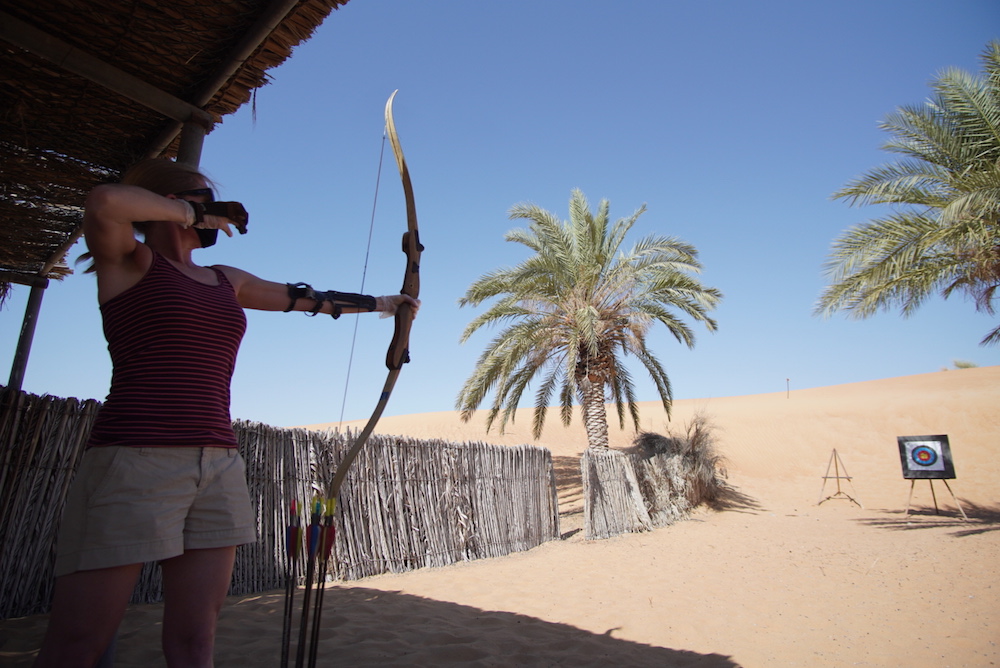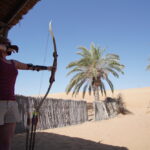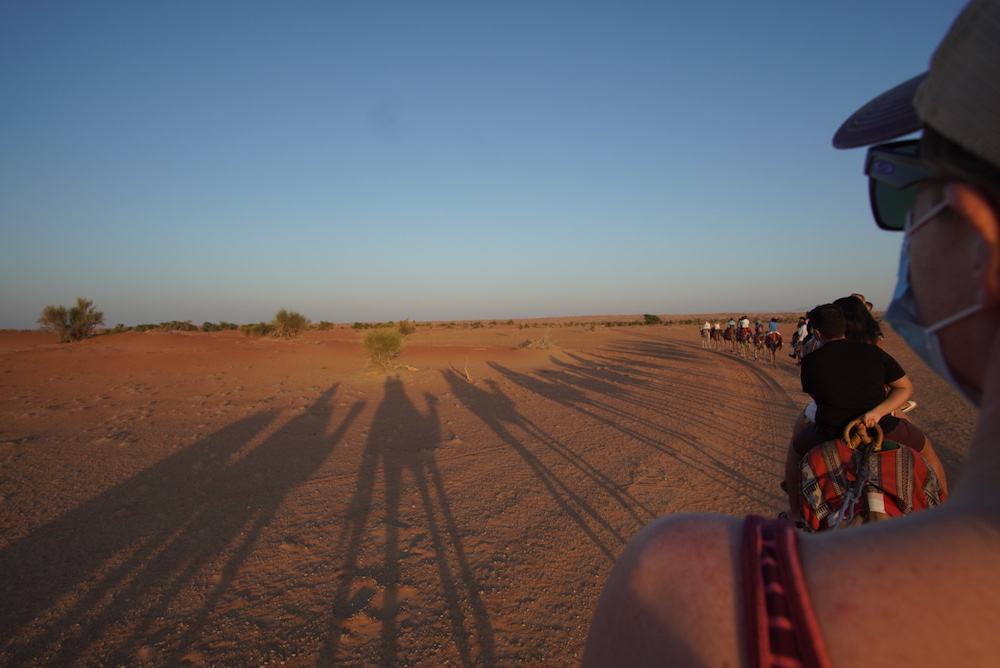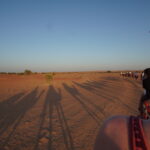 I'm recently back from a 20,000-mile journey to see what international travel looks like during Covid. My husband and I spent a week at two resorts that make it easy to socially distance and spend time outdoors—one on a private island in the Maldives, and the other in the Dubai desert. Before and during our travels, we took careful steps to minimize our health risk. We've been back for 14 days, and we never got sick, so I'm sharing the strategies we employed to keep our risk low.
Not everyone will be ready to travel abroad now, but I'm so glad that I did. The trip was a much-needed escape—from Covid and from the smoke and fires near my home in northern California. I soaked up the beauty of exotic landscapes, from tawny sand dunes to tropical atolls arrayed like turquoise spots on a peacock's plume. I'd long been curious to try scuba diving and finally gave it a go in the Maldives; it was exhilarating to peek into an entirely new world that may actually have benefited from the strangeness of 2020.
The time in airports and on planes (mask usage was lax on my international flights, so I put my faith in the HEPA air filtration and my own KN95 mask) was probably riskier than anything else I've done since March; during this pandemic, I've ventured indoors only for grocery runs and a few routine doctors' visits. Still, I felt very safe at both resorts—and I spent far more time rejoicing in my good luck at being able to travel right now than I did worrying about becoming infected. Here's my hard-earned advice:
Choose a country where every arriving traveler has taken one or more recent Covid tests.
I'd had to postpone a 10th wedding anniversary trip to the Maldives after the pandemic hit this past spring. When the country reopened its borders in July, I wasn't comfortable rescheduling because they didn't require travelers to be tested for Covid. But after the government implemented pre-arrival testing in mid-September, I rebooked my trip, knowing that the other travelers I'd be coming into contact with—both at the resort and on my flights there—would have been tested recently. To meet the requirement myself, I found an urgent-care clinic nearby that offered PCR tests with same-day results; you can find options in your area in How to Get a Quick Covid Test for Travel.
Pre-trip testing isn't fail-safe—you can be newly infected when you're tested and still get a negative result, or you can become infected while in transit to your destination—but this measure goes a long way toward reducing your chance of being exposed to the virus during a trip. Nowadays, many destinations that have opened their borders require travelers to be tested anywhere from 48 hours to 14 days before their trip; some mandate additional tests during the trip itself, which may give you an even greater degree of confidence. Learn more here: The Countries That Have Reopened to U.S. Travelers With No 14-Day Quarantine and What You'll Find There.
I had to get tested again in the Maldives in order to enter Dubai on my way home—a process that turned out to be far simpler than my search for an appropriate pre-trip test in New York: We popped into our butler's buggy after breakfast one morning and he drove us to the resort's on-site clinic, where a doctor swabbed us and then sent the samples by ship to a lab across the atoll. We had our results in less than 24 hours.
Pick a place where the other guests will be foreigners who have been tested recently, as opposed to locals who have not.
At JOALI Maldives, the private-island resort recommended to me by the Maldives and U.A.E. specialist who booked my trip, all the other guests were foreigners who had been tested. Also contributing to my sense of safety: the resort's private, spacious villas, each with their own indoor and outdoor living areas, infinity pool, overwater hammock, and outdoor shower.
My flights left me with a long layover in Dubai, so I also opted for two nights at Al Maha, a safari-style lodge located in a conservation reserve an hour outside the city. I did not feel quite as safe at this resort as I did at JOALI, and here's why: While my stand-alone suite provided plenty of social distancing (from everything but the gazelles and doves who took up residence at the edge of my private pool), I hadn't anticipated that most of the other guests would be Dubai-based staycationers. The only health screening for them was a temperature check at the property's gate. Happily, I was able to take part in several on-site activities—a falconry demonstration, an archery lesson, a sunset camel ride, and a private desert drive—while staying masked and keeping my distance from other guests, though we did have to meet indoors at the lobby to join these activities.
Focus on resorts where you can eat outdoors or in your room.
I did not want to share indoor air with other travelers, so I chose resorts with al fresco or in-room dining. JOALI's four restaurants all have walls that open up to let in the breeze, as well as toes-in-the-sand or edge-of-the-dock outdoor seating. At Al Maha, high temperatures dictated that breakfast and lunch were served inside—so we simply called for their free room service, which we had them set up outside in the morning and indoors at midday. Dinner was on the restaurant's patio, where there was plenty of room to spread out. (In winter, Dubai's temperatures peak in the 70s and all-day outdoor dining is possible.)
Find a property that houses its staff on site.
Both resorts that I chose have living quarters on site for their workers, which greatly reduces the vectors for virus transmission. It meant that I didn't have to worry about my butler going home to a family member who works at a hospital, or my waitress getting infected on her subway ride to work. In both the Maldives and Dubai, resort staff must undergo a period of quarantine and testing prior to their employment. So the only way the virus could be introduced to either resort was through another guest.
Choose a resort that will let you postpone or cancel if you test positive.
Our JOALI butler mentioned one morning that his next guests, due to arrive from the U.K. in a few days, had just tested positive for Covid. The resort wouldn't penalize them, he explained: Guests who can't travel due to a positive test can postpone or cancel their stay with no additional fees; this particular couple had already rebooked for a later date. The rules are similarly generous at Al Maha, allowing cancellations or date changes up to 24 hours before arrival. An unexpected positive test just before your trip would be bad enough; book wisely to make sure you won't be hit with the double whammy of a health scare and a nonrefundable deposit.
Be upfront about your comfort level.
The staff at JOALI quickly sensed that I was more cautious about Covid than most. (I never saw another guest wearing a mask on the property—but I also never wished that another traveler would put one on, since every group kept to itself and we were never indoors together.) As a result, my husband and I were given the most private tables at meals, and the fitness trainer even brought two exercise bikes to our villa's deck so that we didn't have to work out inside the gym. Resorts are hungry for business right now and eager to please the customers they do have, so make your preferences known, whether that's keeping housekeeping staff out of your room (I was comfortable letting them in once I confirmed that they would be masked) or arranging a massage outdoors rather than inside a spa treatment room.
Book your trip through the right destination specialist—one who will not only get you the safest rooms in the safest resorts but also will coordinate expedited service through the airport.
Landing in the Maldives, I saw that my fellow passengers would need to share the enclosed space of buses ferrying them from jet to terminal. Imagine my delight, then, to see a woman holding a sign with my name as I got off the plane. I'd arranged for VIP arrival assistance through the Maldives trip-planning specialist on Wendy's WOW List—and, as a result, we were spirited from the plane to a private minivan and driven to a lounge, where we enjoyed snacks and WiFi while airport officials gathered our luggage and took our passports to be stamped. The process probably saved us half an hour and allowed us to socially distance in a large room that my husband and I shared with just a few other families, rather than waiting in an immigration line that would have put us in close contact with others. On arrival in Dubai, we again received expedited service: a quick ride in a cart to the head of the fast-track immigration lane. Such assistance is available at many airports around the world, but only if you book through a savvy destination specialist.
Have you traveled during Covid? We'd love to hear what measures you took to stay safe. Let us know in the comments below.
We're here to help
Right now is a remarkable opportunity for global travelers who are vaccinated. When your friends say that travel is problematic as a result of the pandemic—rental cars aren't available, service even at 5-star hotels is shoddy—the problem is they're not planning their trips right! Travel can be spectacular now if you choose the right destination, know the savviest local fixers, and approach them the optimal way. Check out these recent trip reviews to see the difference that Wendy's WOW approach to trip planning makes. And if you're looking for a similarly carefree travel experience, contact us at Ask Wendy.
Full Disclosure: JOALI Maldives and Al Maha Desert Resort & Spa provided this reporter with complimentary stays. WendyPerrin.com did not promise any editorial coverage, and there was no quid pro quo. Our policy when accepting discounted or complimentary trips is to use the opportunity to test out experiences; if they meet our standards and we feel there is value for our readers, we will cover them. For further input about Maldives and Dubai trips arranged by WOW List Trusted Travel Expert Justin Parkinson, read these reviews of Justin's trips written by WOW List travelers.