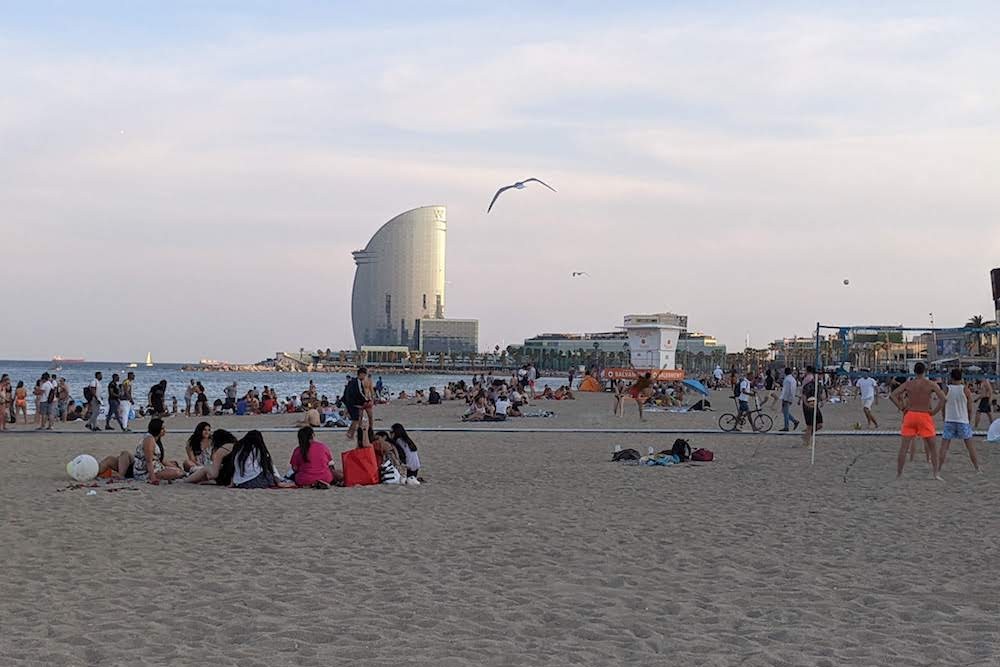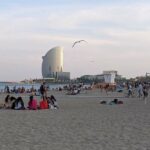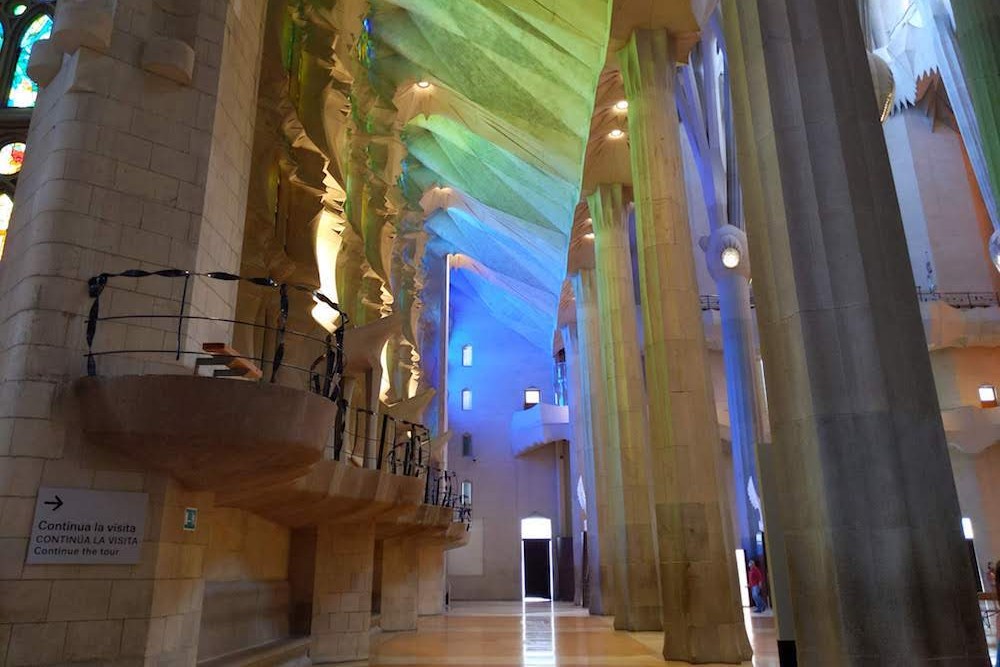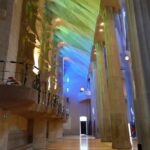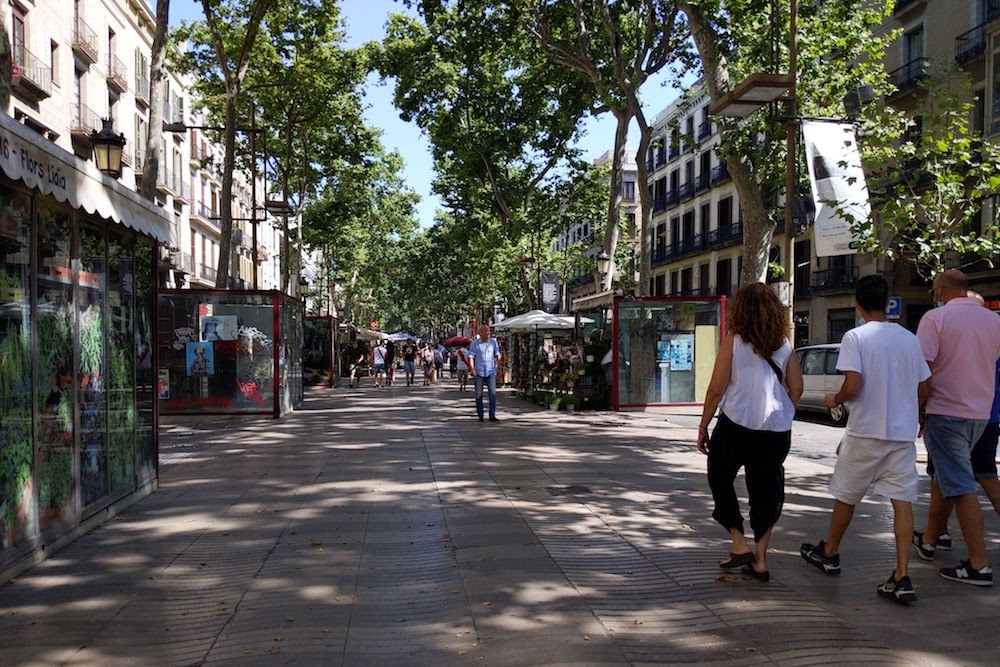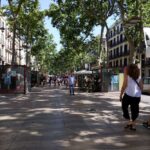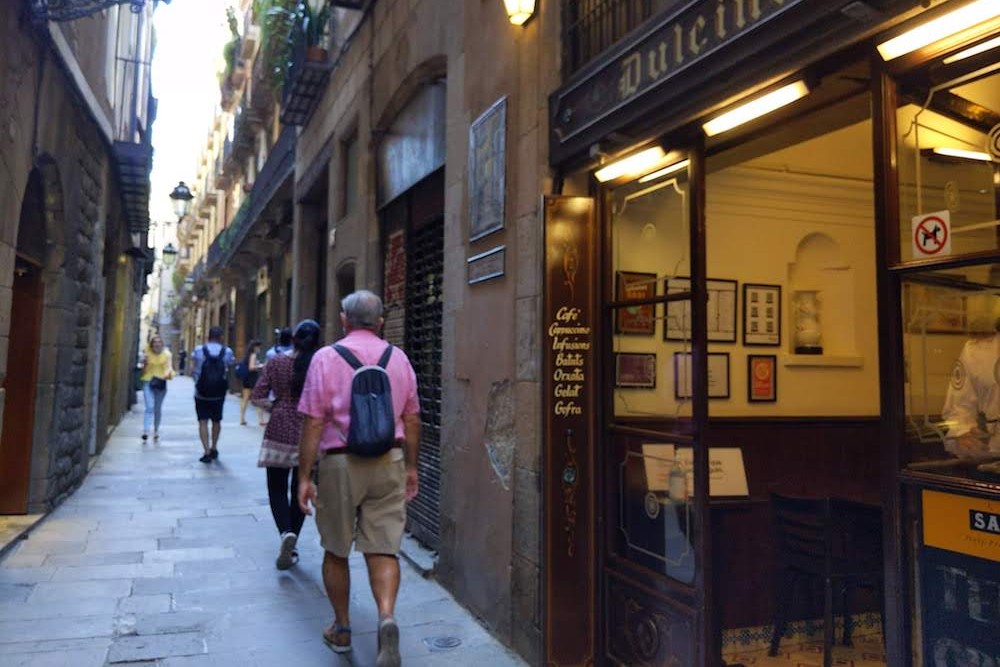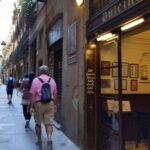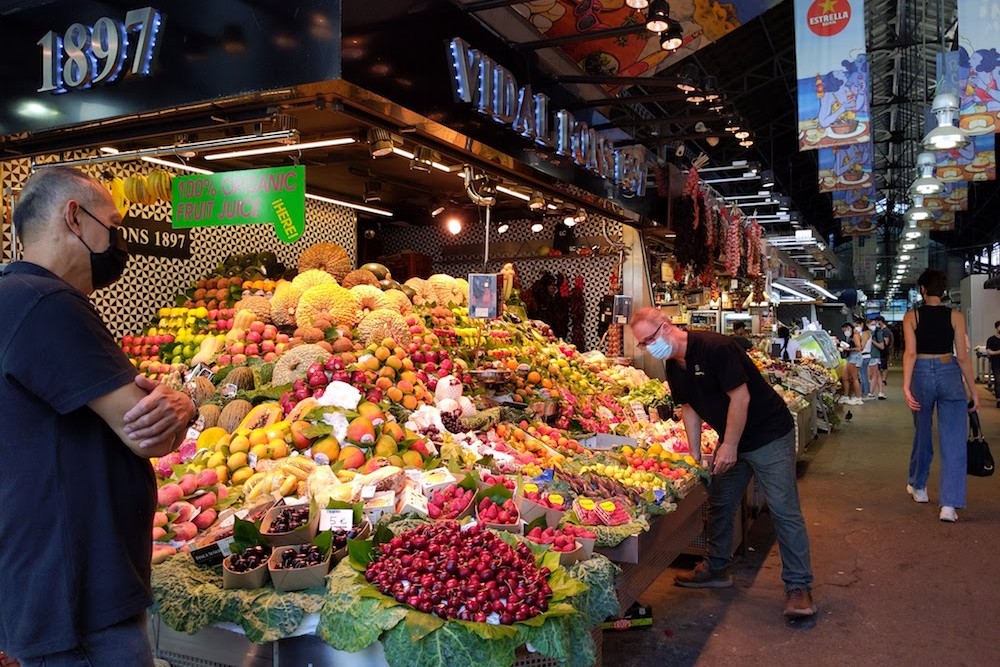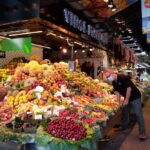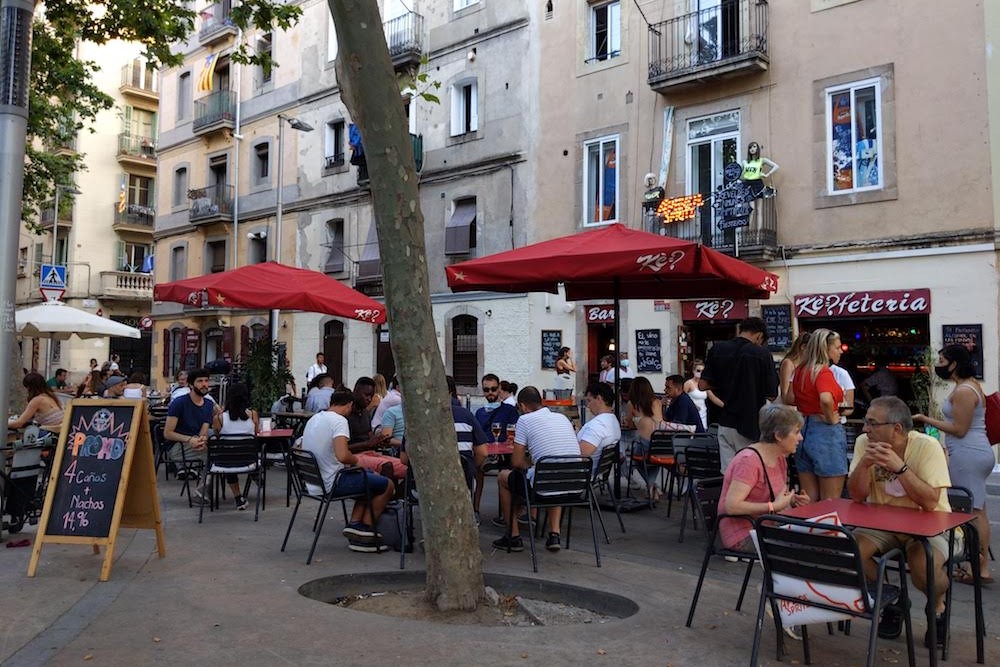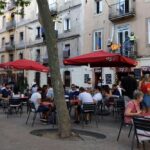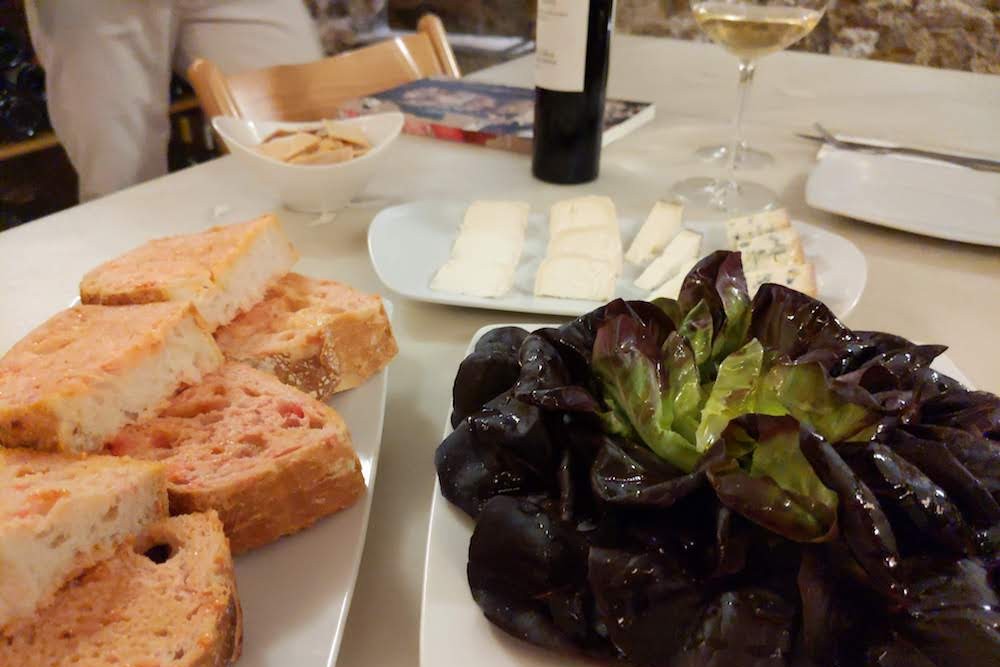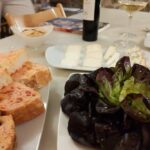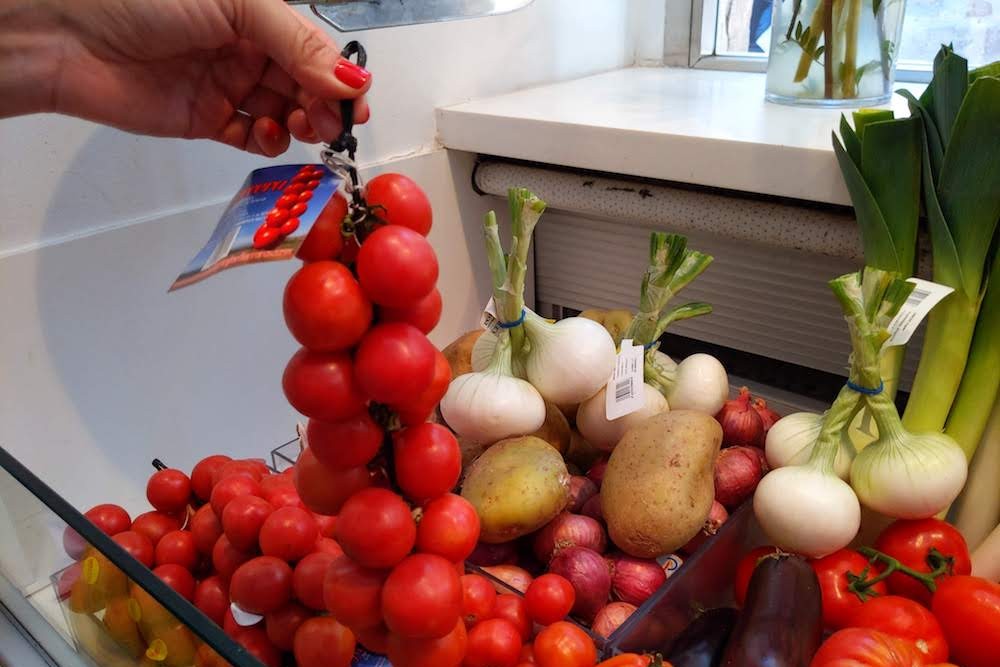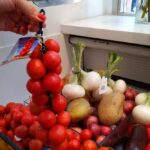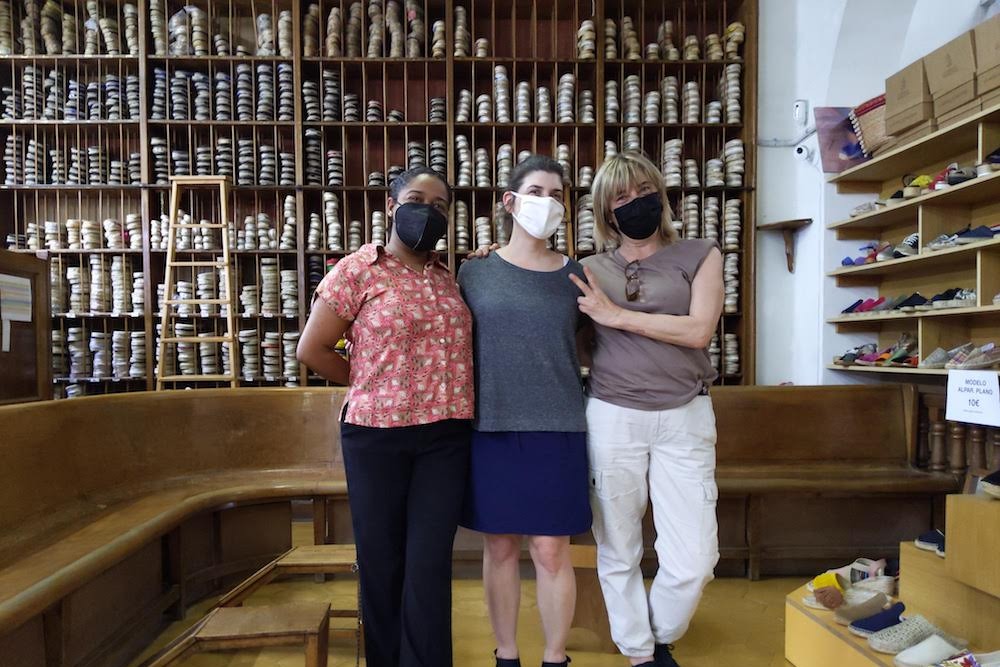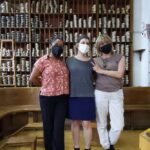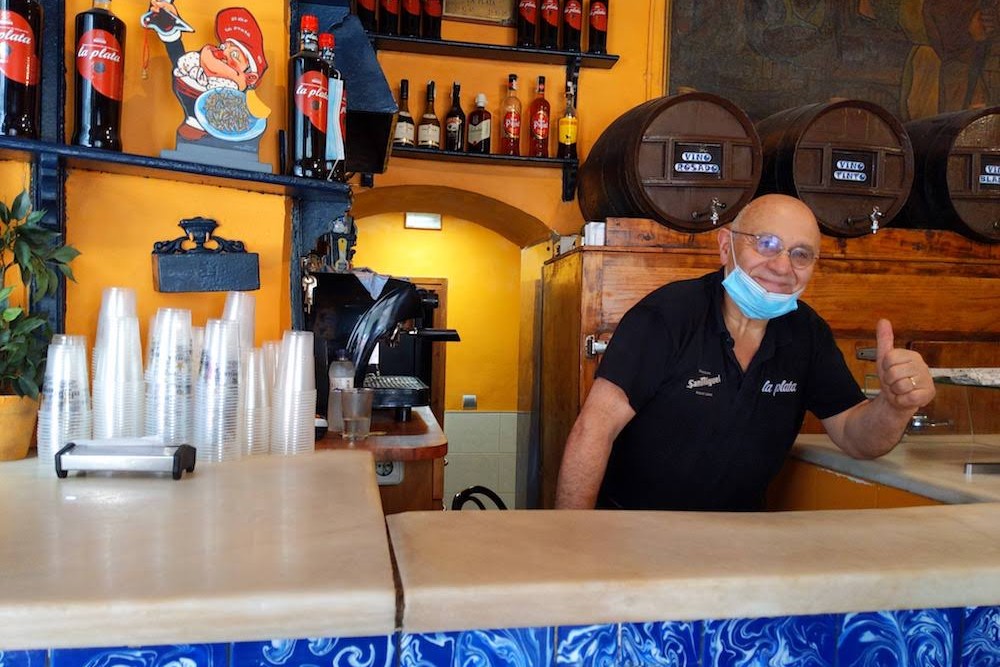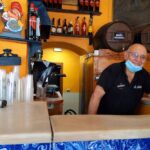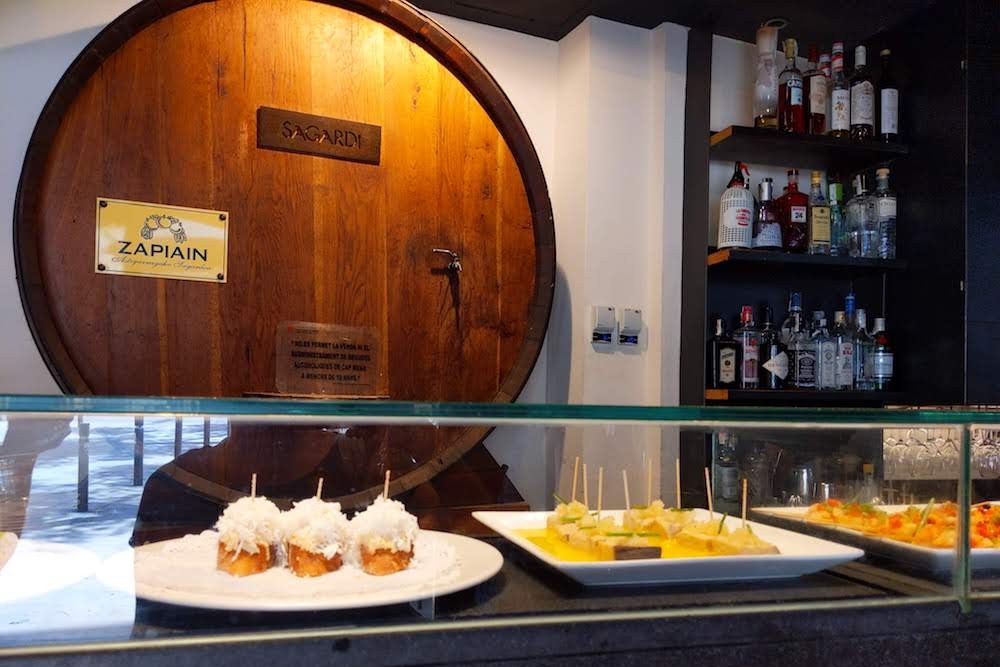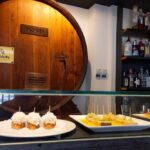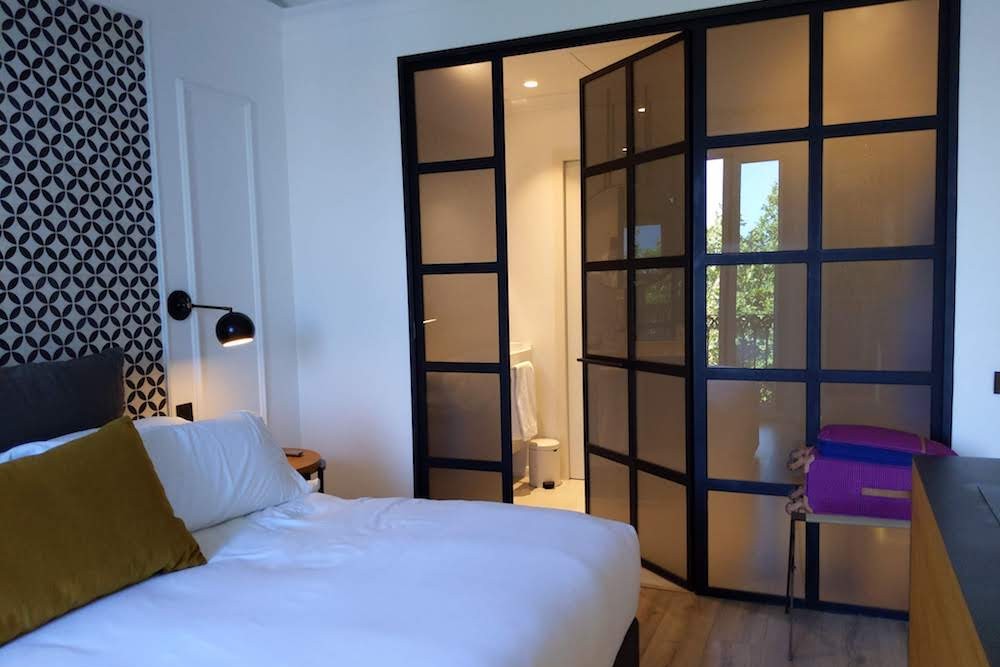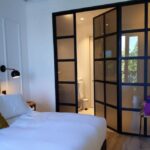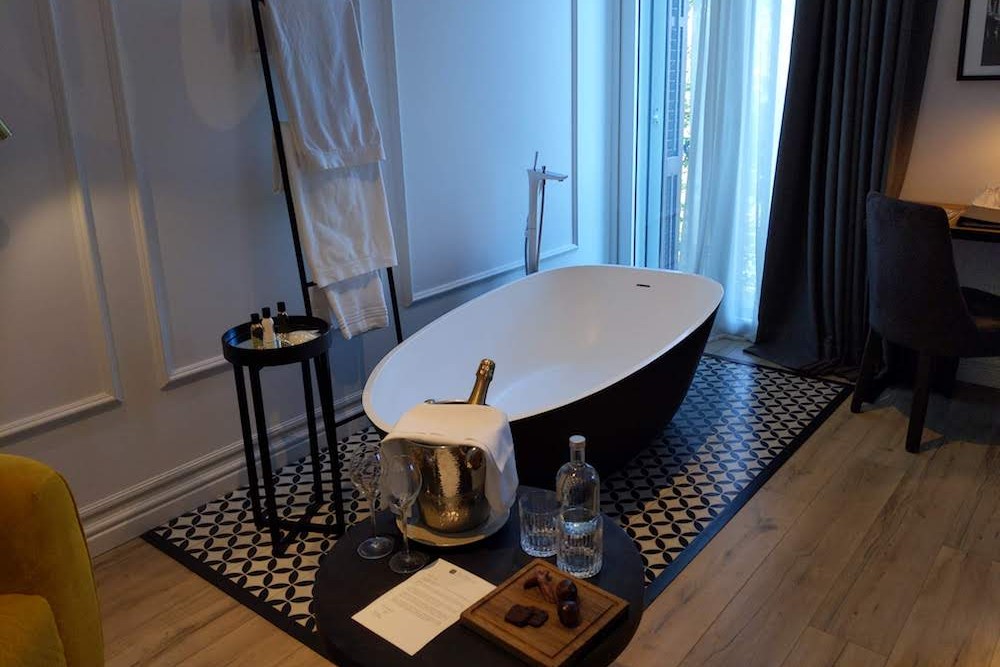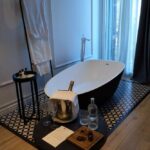 When I posted photos of my experience at Barcelona's Sagrada Familia, taken just a few days after the country had reopened, the comments I got back were full of awe. Not awe of the eye-popping details of Antoni Gaudí's elaborate and famously unfinished church, but of the lack of people crowding into it.
The Sagrada Familia is the biggest tourism draw in Barcelona (and arguably, in Spain), but if you were to visit now, you may not even realize it. Because as Spain welcomes back visitors, there is a special opportunity: You can have it to yourself. Travelers arriving directly from the U.S. don't even need to show proof of vaccination or a negative test. All we have to do is fill out one simple health declaration form.
Barcelona, in particular, feels different as it emerges from the pandemic—in the best way possible. The Gothic Quarter isn't clogged with tourists, you can actually stroll along Las Ramblas rather than be pushed along by the swarm, La Boqueria Market is calmer, shopkeepers have time to chat, restaurants are open for dinner earlier than usual so you don't have to wait until 10pm to eat (though you can—there's no curfew in Spain!), and museums have plenty of tickets.
The major reason for this change? No cruise ships. In years past, Barcelona had been Europe's busiest cruise destination (more than 800 ships docked there in 2019), and the city's mayor, neighborhood groups, and local organizations were all working to limit the swarm. Now, as a result of the pandemic, cruises are still extremely limited throughout the country. And when I visited in mid-June, I didn't spot a single ship in the harbor (which I could take in from my balcony at the lovely Serras Hotel).
The beach, however, was buzzing. Masks are no longer required outdoors in Spain, and Barcelonians were reveling in the open air and warm weather. In fact, all of Barcelona had the vibe of a summer beach town that hadn't been slowed down at all by the pandemic. At 9:30 pm on a Sunday, people were still out on the sand, playing beach volleyball, picnicking, and hanging out by the water. The restaurants and bars that line the beach and port were all open, and a few blocks away, in the little neighborhood of Barceloneta, spots were even livelier, dotted with groups of friends laughing, reconnecting, and watching football. The whole scene felt alive and fresh in a way that only a beach city can be—and after a year and a half in insular, cramped New York, I breathed deeper and more freely than I thought possible.
As I talked to locals (not only my guides, but shopkeepers, waiters, hotel staff, bartenders, cheesemongers, candymakers, cobblers), I realized they were no longer holding their breath either. Barcelonians are happy to have us back. If you'd asked them the same question in 2018 or 2019, you might have heard grumbles about the overwhelming waves of tourists spilling through the city. But now, the warmth is palpable.
In fact, the staff at one store (the oldest espadrille shop in Barcelona) were so happy to have international travelers back that they applauded me when they learned I was visiting from the U.S. I then spent an hour hanging out with them, learning about the store's history, and swapping stories about our pandemic experiences. It was one of many moments during my two weeks in Europe that made me realize that (a) masks cannot hinder true connection and (b) the pandemic gave us travelers the unexpected gift of common ground with everyone we meet no matter where we go. And that's not a downer—it's common ground people were eager to discuss. Especially, if you're chatting over a spread of Spanish wines and cheeses, which I did for a couple hours at Vila Viniteca, a wine distributor, shop and market founded in 1932 where I sat in a private wine cellar with my guide Veronica and a couple staff members as we sampled their wares.
If you find yourself grazing through Barcelona's many snack spots like I did, be sure to save room for pintxos and tapas, because the restaurants are definitely open and ready for hungry guests. During the pandemic, they started opening earlier to accommodate an earlier curfew. But now that the curfew is lifted, many are still choosing to open at 7 or 8pm in order to serve more people (and, hopefully, make more money). When I visited, QR menus were the norm, and instead of grabbing snacks off an open bar, you had to sit and order at your table (you can read more about my tapas experience in Madrid), but the food was still delicious and the gregarious, fun atmosphere was still there, the crowds were merely smaller and had moved outside into the cool air.
Getting there
In addition to easy access to culture, food, and camaraderie, the logistics of getting to and from Barcelona are easy too. I flew into Barcelona from Paris, and filled out the required health declaration form online, received a QR code by email a few seconds later, and then showed it at a health-security checkpoint after deplaning. Totally hassle-free.
I also took a three-hour train ride from Barcelona to Madrid, and it could not have been easier or more relaxing. I booked my ticket online and I chose the quiet car for two reasons: First, so that I wouldn't have to listen to loud talkers on their cell phones the whole way, but also as an added safety measure, since talking spreads particles and the train windows didn't open. That said, I wasn't too worried: I am vaccinated, and all passengers and staff were required to wear masks, plus I had a two-seater to myself, as did everyone else in my car. The train ride ended up being a surprisingly restful and enjoyable little break. It was very comfortable (air-conditioned, smooth, and nearly silent), and the scenery of villages and vineyards passing by was beautiful.
But even as I was pulling out of Barcelona, I was already missing it. The city is coming alive now, and it's having a kind of aaaah moment to stretch, sparkle, and rejuvenate. Travelers who can get there soon, before all of the mass tourists and cruise ship passengers flood back in, will be revitalized by that energy (not to mention the joy of being in the Sagrada Familia without fighting for space and sightlines). We've all just spent more than a year living through the bad side of Covid; for pete's sake, take advantage and reward yourself with the one upside.
Transparency disclosure: So that I could investigate Spain on your behalf, The Serras Hotel provided two nights' complimentary accommodations, and Virginia Irurita arranged for two private guiding experiences.
---

Be a safer, smarter traveler: Sign up for Wendy's weekly newsletter to stay in the know. And read real travelers' reviews of Wendy's WOW List and use it to plan your next trip.