I can hear the screams of agony. I can see the tears flowing. I see the bridesmaid left out of the wedding photos because her dress never made it to the wedding. I see the road warrior shaking with rage because his laptop has disappeared forever. I see the zombie stares from the airline reps who don't really care.  I hear them parroting the company policy you agreed to in the fine print on your airline ticket.
That's what fills my mind as I walk through what is, for travelers like Wendy and me, the creepiest store in the world. Even though we drove several hours out of our way just to see it. Even though the place is light and airy—even cheerful. The merchandise, though used, is practically new and includes many top brands and designers. The store is as tidy as Grandma's house, and the employees greet you with a genuine welcome and the hospitality that the South is famous for.
This is the Unclaimed Baggage Center in Scottsboro, Alabama. It's 40,000 square feet of your stuff, bought in bulk from the airlines' baggage equivalent of the dead letter office.
Think of the Unclaimed Baggage Center as a nice-smelling Salvation Army or Goodwill thrift store, full of stuff you had no intention of selling. In fact, probably some of your best stuff. Remember what was in your suitcase the last time you traveled? That's what you'll find in this store's aisles and racks … along with displays of bizarre keepsakes discovered in lost luggage over the years.
The Unclaimed Baggage Center started in 1970 when Doyle Owens bought a pick-up truckload of "unclaimed baggage" from Trailways Bus Lines in Washington, D.C., and brought it to Scottsboro for resale. Today, the store's stock comes almost solely from the airlines. After an airline has spent 90 days attempting in vain to reunite passenger and bag, and after restitution has been paid, the Unclaimed Baggage Center buys the unlucky luggage sight unseen and hauls it to Alabama. The contents of each bag are triaged into 25 sub-categories: sell, donate, launder, trash, etc.
No different than any big department store, the facility is divided into sections such as men's, women's, and children's fashion; jewelry; shoes; formalwear; swimwear; sporting goods; electronics (laptops, cameras, cell phones); office equipment; etc. Naturally, there's a suitcase department too. Prices seemed a tad higher than thrift-shop prices, but good values were easily found. Camera equipment and sporting-goods prices seemed fair. All computers' files have been deleted, and the software has been restored to operating systems only.
According to the U.S. Department of Transportation, fewer than three out of every 1,000 bags checked on domestic flights were lost last year. But the Unclaimed Baggage Center stocks 7,000 new items every day.
In a daily event promoted as "The Unclaimed Baggage Experience," a lost suitcase gets "processed" in front of an audience. One lucky customer is picked to be the first to open it, with everyone else watching. It's part archaeological dig, part gift-opening time at a birthday party, part slowing down to see an accident on the freeway. Items in the suitcase are divided into four categories, with the event emcee and the audience helping to make decisions to sell, launder, donate or trash.
The Unclaimed Baggage Center even offers a free personal shopper service: "Our top notch personal shoppers will help you build your summer wardrobe, spruce up your office style or create a look for a special event!" reads the sign. You can even become an "Unclaimed Baggage Insider." Just text "UBC Insider" to 33233, and you can be the first to know about "Roll-out Tuesday Highlights" and more.
I can understand the attraction of this store to non-travelers. The Unclaimed Baggage Center claims to get a million visitors per year. I've heard about this place for decades, and it was well worth the visit. If only I didn't know the backstory.
The Mission: Return a Lost Item to Its Owner
Just a few minutes into the Unclaimed Baggage Center, I realized what I had to do: Sleuth out an item and glean enough evidence to help me return it to its rightful owner.
I found the sort of thing I was looking for in the Sporting Goods department: a lacrosse helmet bearing a Zurich Lions decal. That decal was a huge clue. Lacrosse is a North American sport. There couldn't be too many Swiss lacrosse players. How hard could it be to track one down?
Standing in the Sporting Goods department, I did a quick Internet search on my phone and found an email address for the Zurich Lions lacrosse team in Switzerland. The tag on the helmet said it had arrived at the store on March 29, 2018. It was initially priced at $69.95 but had been marked down twice. I bought it for $35 and sent an email to the Zurich Lions.
The president of Zurich Lacrosse was amazed and connected me with the helmet's owner, Johannes Lohner, now living in Vienna. Johannes had played for the Zurich Lions while studying in Switzerland—he got the helmet when playing at the European championship—and, after returning to his native Vienna, he played for Austria at the world championship.
The helmet was actually never in his checked luggage, Johannes says: He unintentionally left it at the gate in Vienna when boarding a Lufthansa flight to the U.S. (He'd spent the previous night celebrating his army promotion, so that may have been a factor.)  United Airlines took over the hunt for the lost item and never found it. Johannes, who also played for the U.C. Berkeley lacrosse team while pursuing his master's degree there, says he's been playing with borrowed helmets ever since.
So I shipped the helmet to Johannes … and, a couple of weeks later, received an ebulient thank-you note.  "I really enjoyed my time in Berkeley," Johannes writes, "and your gesture is the best example to show how great and open you Americans really are."  He also sent a photo of himself reunited with his helmet.  And my boys and I have been invited by the Zurich Lions to play lacrosse with them the next time we're in Switzerland.
But Wait There's More in Scottsboro, Alabama
Scottsboro, which sits an hour southwest of Chattanooga, Tennessee, and two hours northeast of Birmingham, has a charming, historic town square that looks like a movie set, with the county courthouse right in the middle. The town is known for the landmark "Scottsboro Boys" legal case: In 1931 nine African-American teens were falsely accused of raping two white women on a train passing through town. After several trials, the Supreme Court threw out the convictions— because African-Americans had been systematically excluded from the jury and the boys had not been granted due process—thus setting landmark legal precedents.
We visited Scottsboro in the early morning, so many shops were not open yet, but the Variety Bake Shop was. The shop is a blast from the past, and the maple glazed donut was the best I've had in years. Maybe ever. The Variety Bake Shop had no iced coffee for Wendy, though, so for that we went to Pine Bros. Coffee Co., a local hangout with an indie vibe.
Scottsboro's other must-visit is Payne's Sandwich Shop and Soda Fountain, which opened in 1869. Talk about a throwback movie set, complete with black-and-white floor and red-vinyl-covered counter stools. It's the kind of place my buddies and I used to ride our bikes to.
How Not To Lose Your Luggage in the First Place
A trip to the Unclaimed Baggage Center will convince you to take extra precautions the next time you entrust your luggage to an airline.
* Make sure your name, mobile phone number, and email address are attached to the bag in a way that can't get caught and removed in the machinery of the baggage systems.
* Put the same information on at least one piece of paper taped inside the bag too, so that it is the first thing someone will see when opened. I always put my name and mobile number on our kids' carry-ons too, as well as on electronics and other valuables inside the carry-ons.
* If your luggage is the same color as everyone else's, then affix something to your bag to differentiate it—say, a red ribbon, or a purple handle—so that other passengers don't mistake your bag for theirs and run off with it.
* Use your smartphone to snap a quick photo of each bag you check. If the airline loses it, a picture of your bag will be worth a thousand words.
* Get to the baggage carousel before it starts disgorging bags. If you're not there when your luggage comes out, it's more likely to go astray.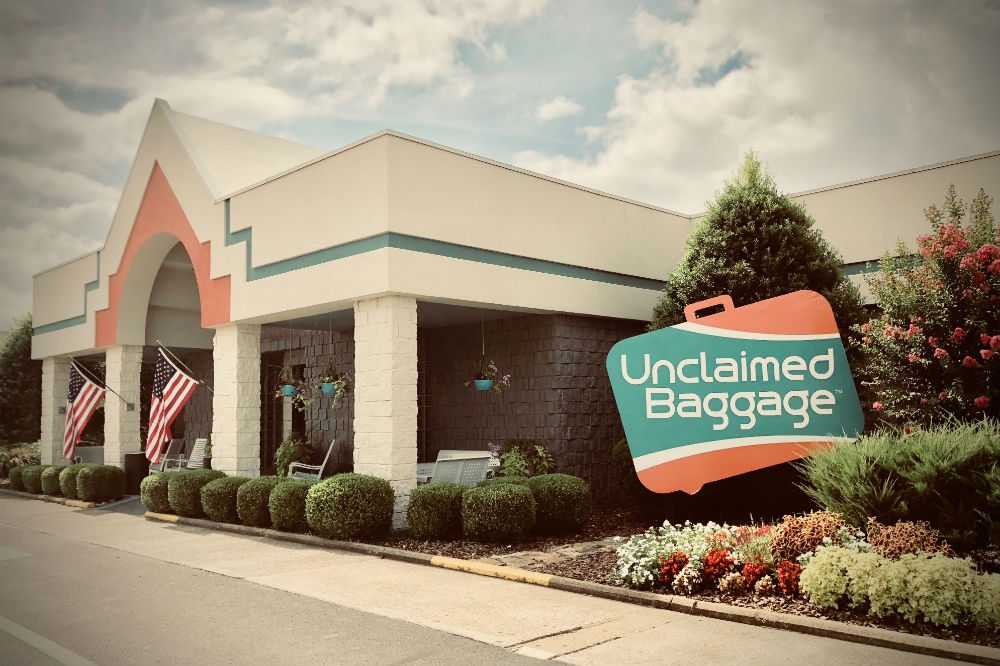 Be a smarter traveler: Read real travelers' reviews of Wendy's WOW List and use it to plan your next trip. You can also follow her on Facebook, Twitter @wendyperrin, and Instagram @wendyperrin, and sign up for her weekly newsletter to stay in the know.