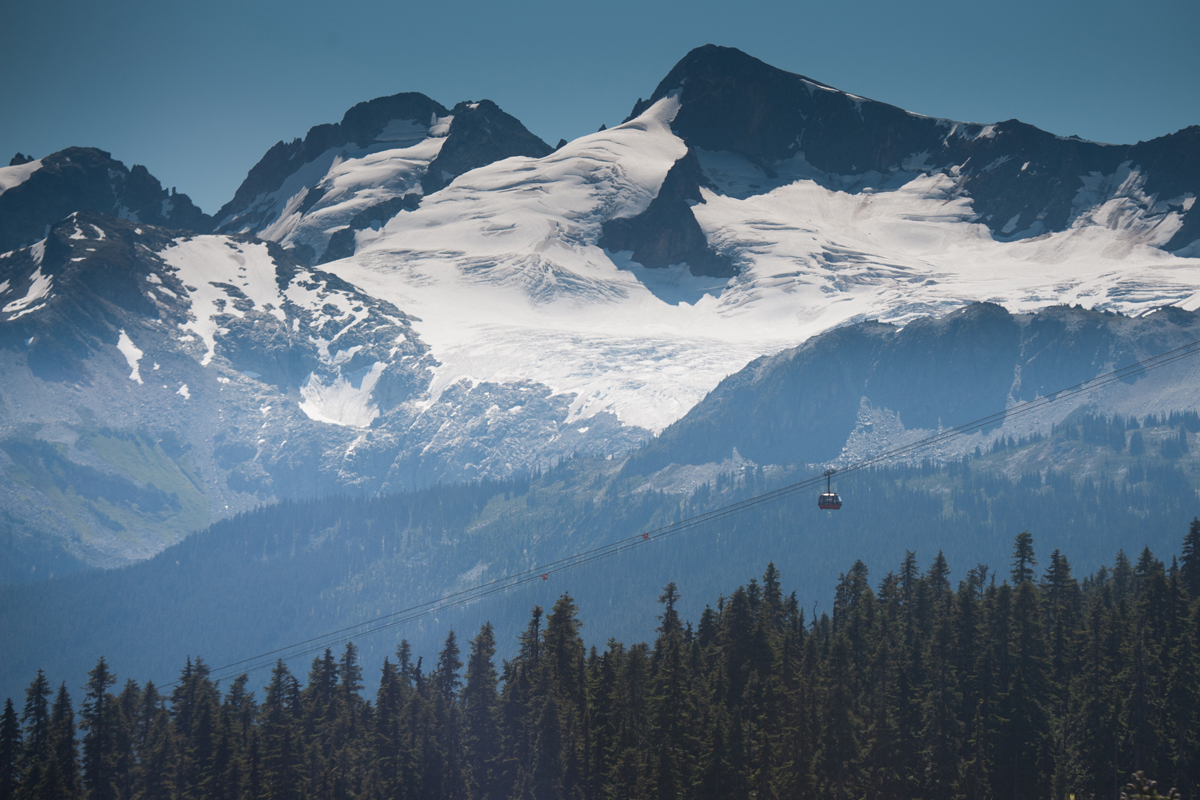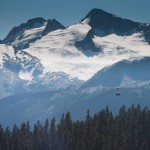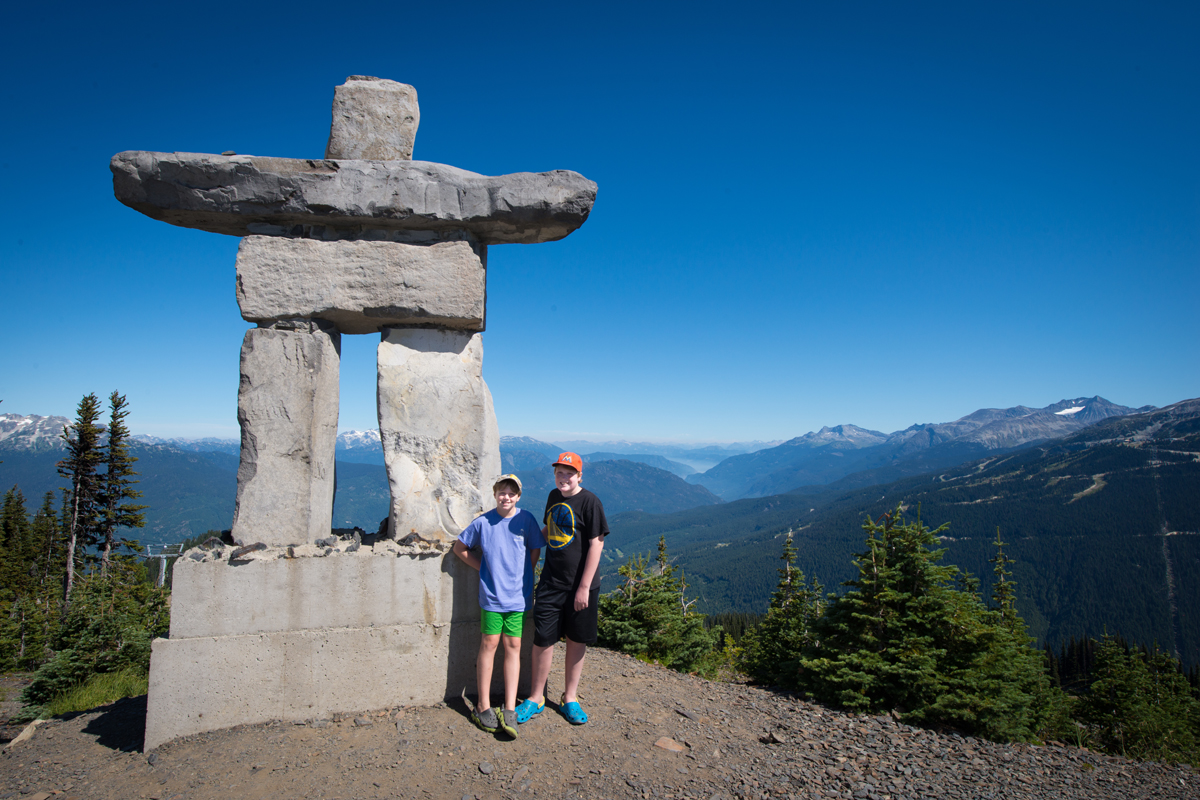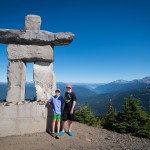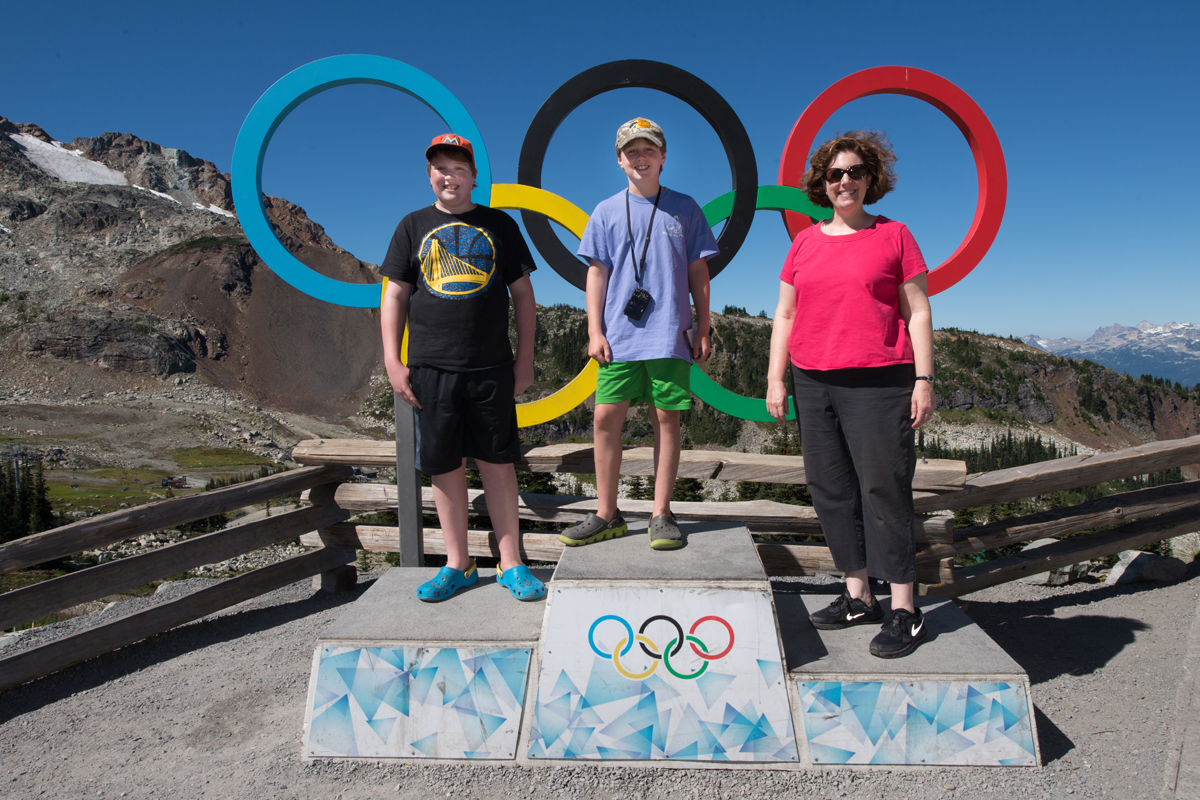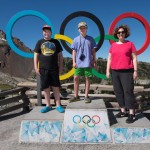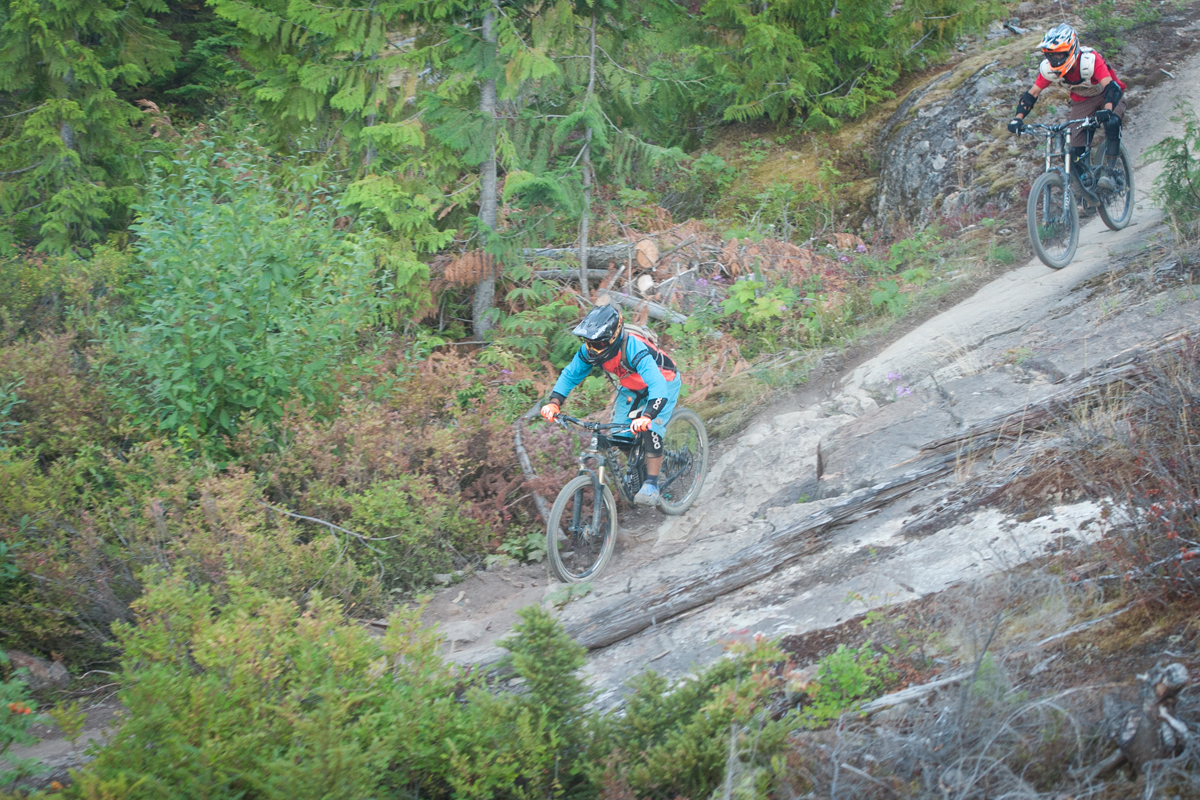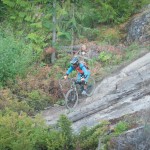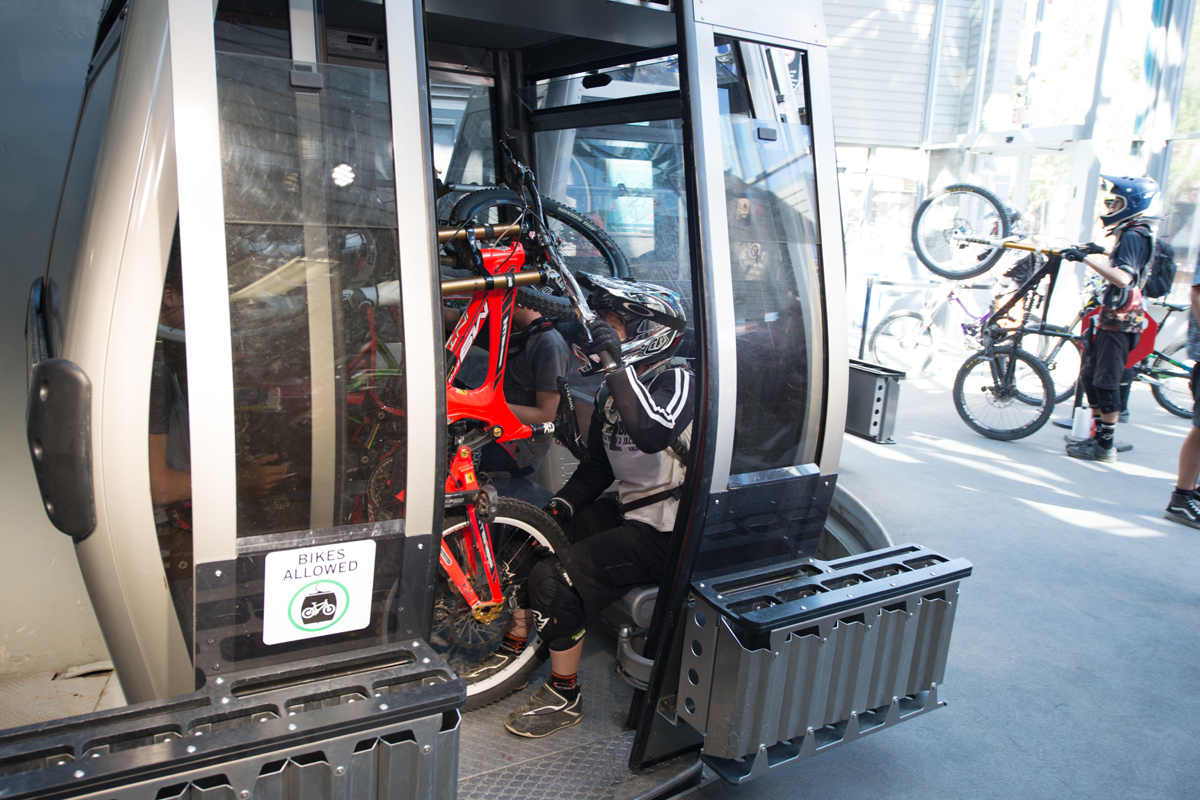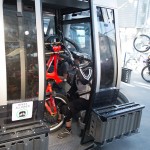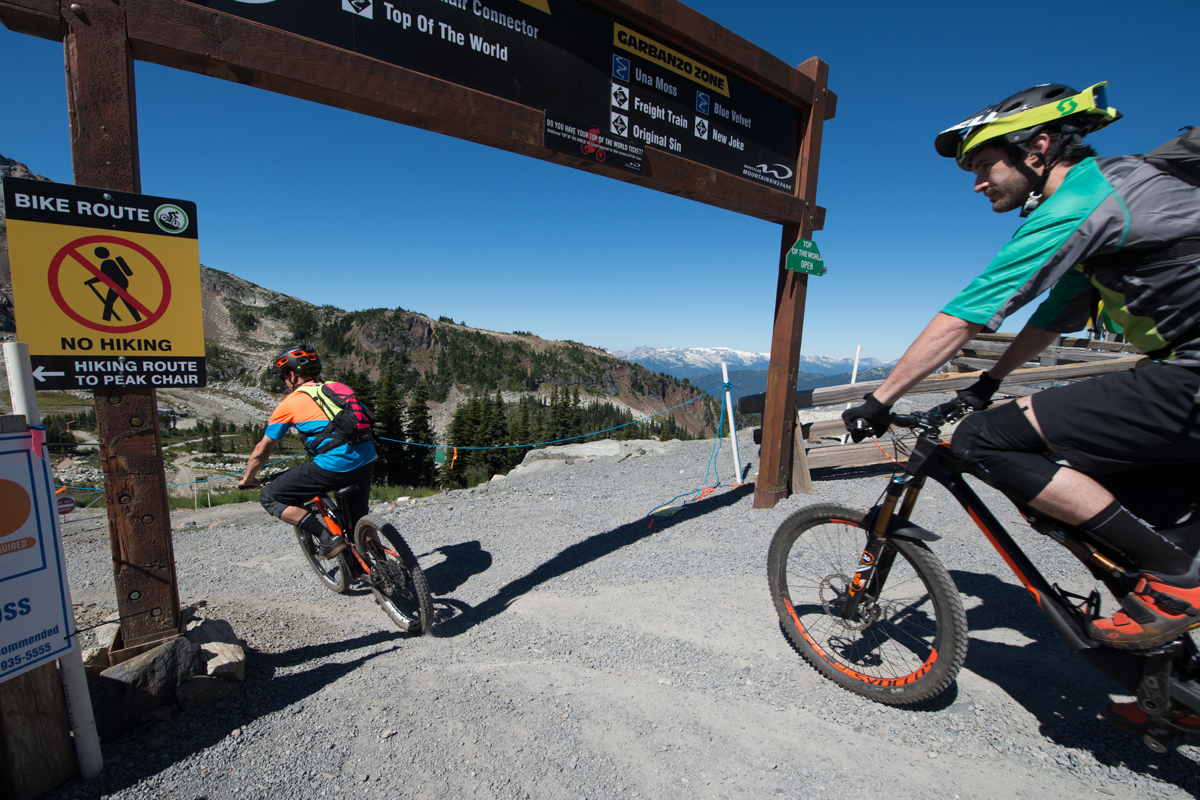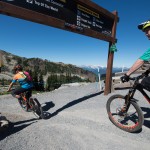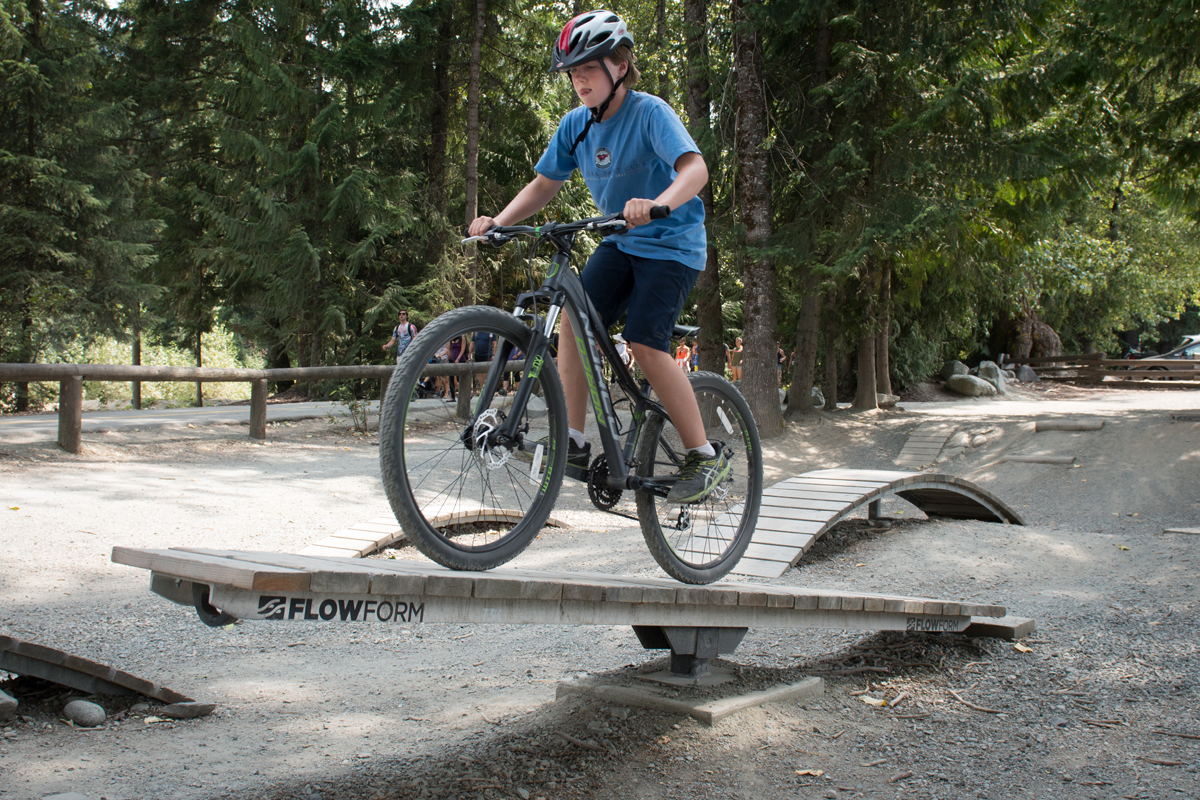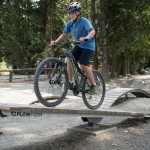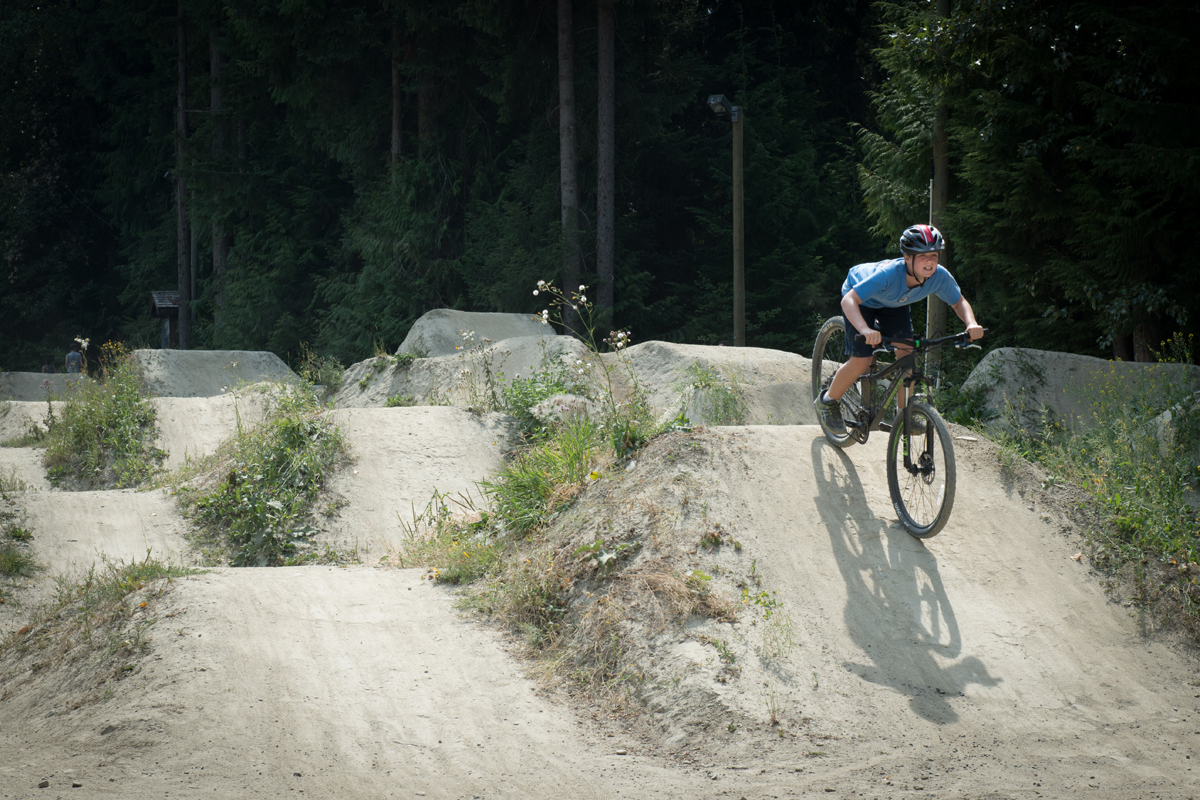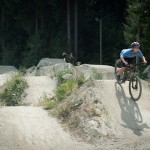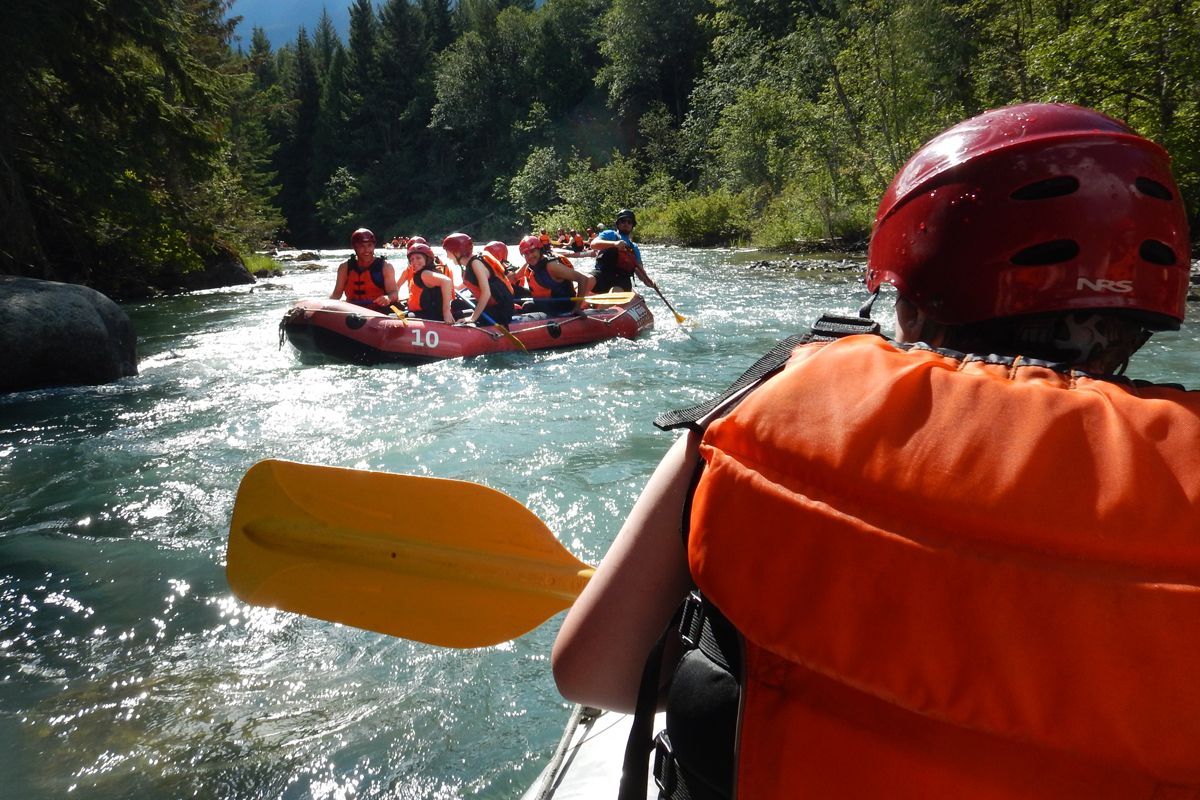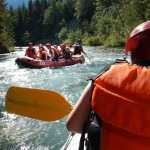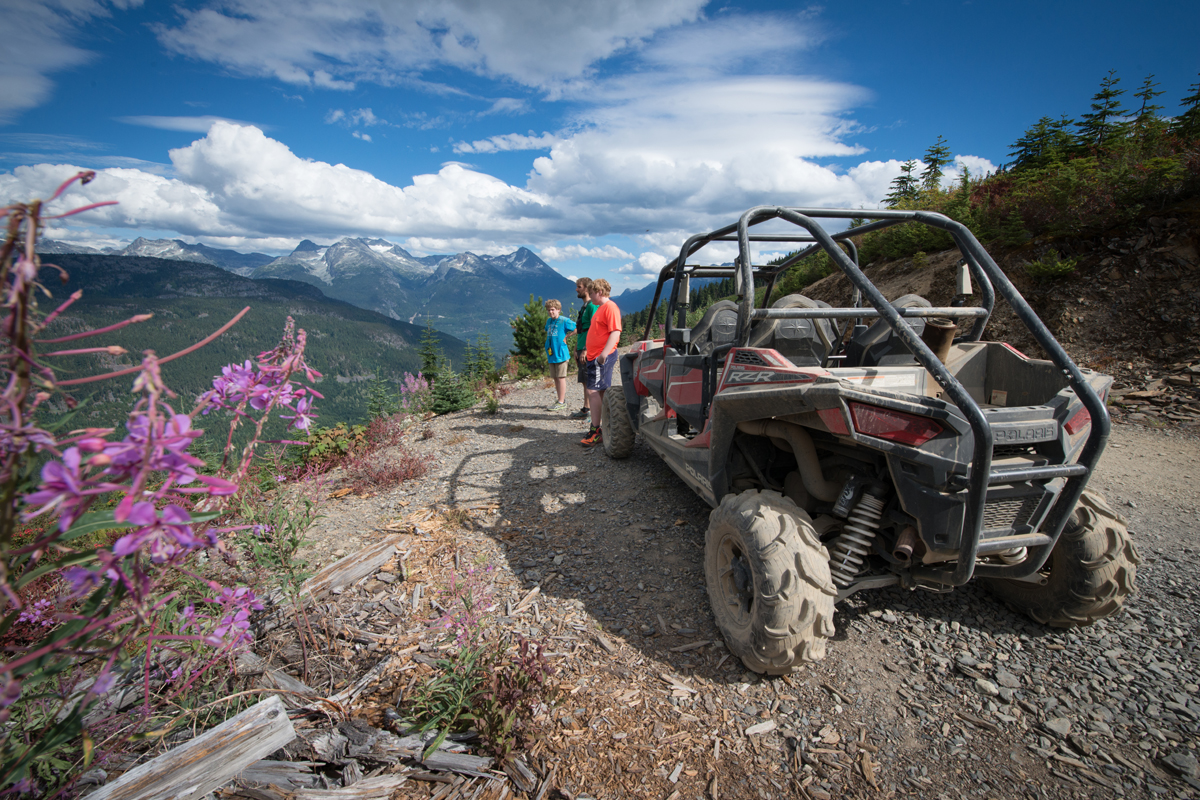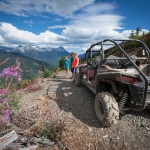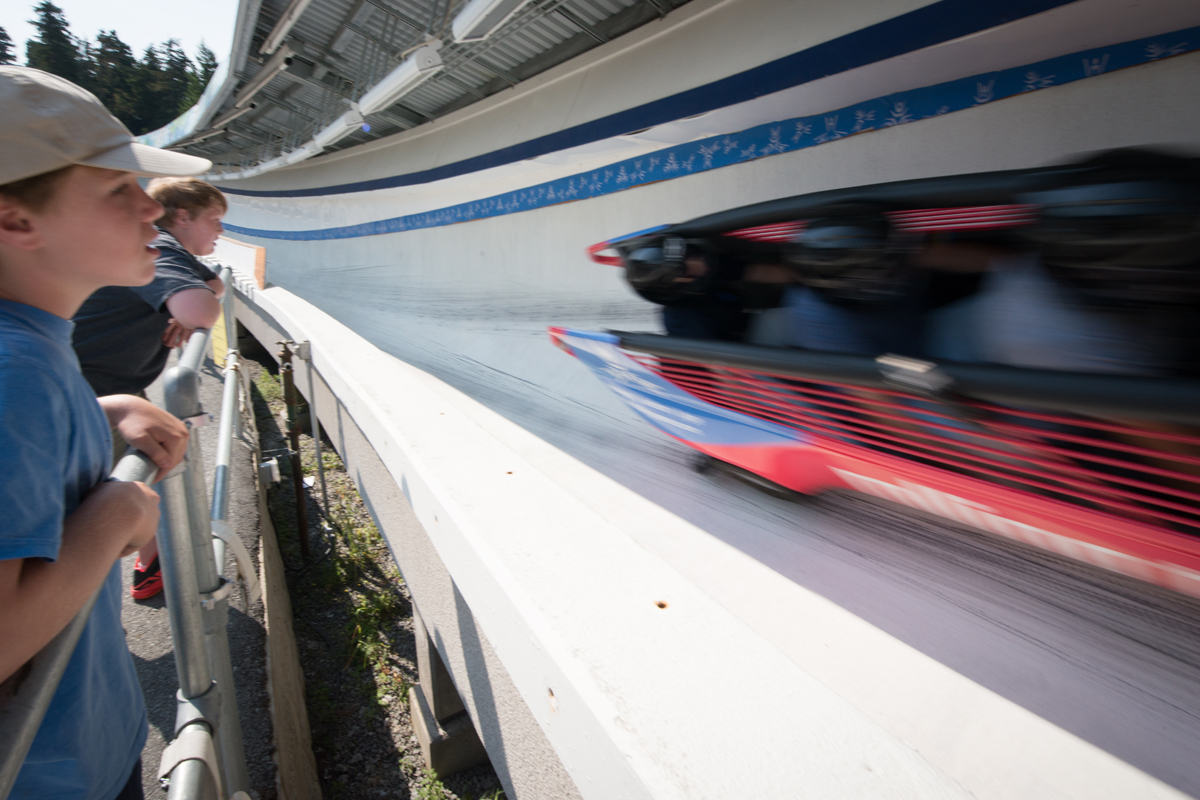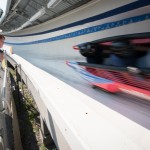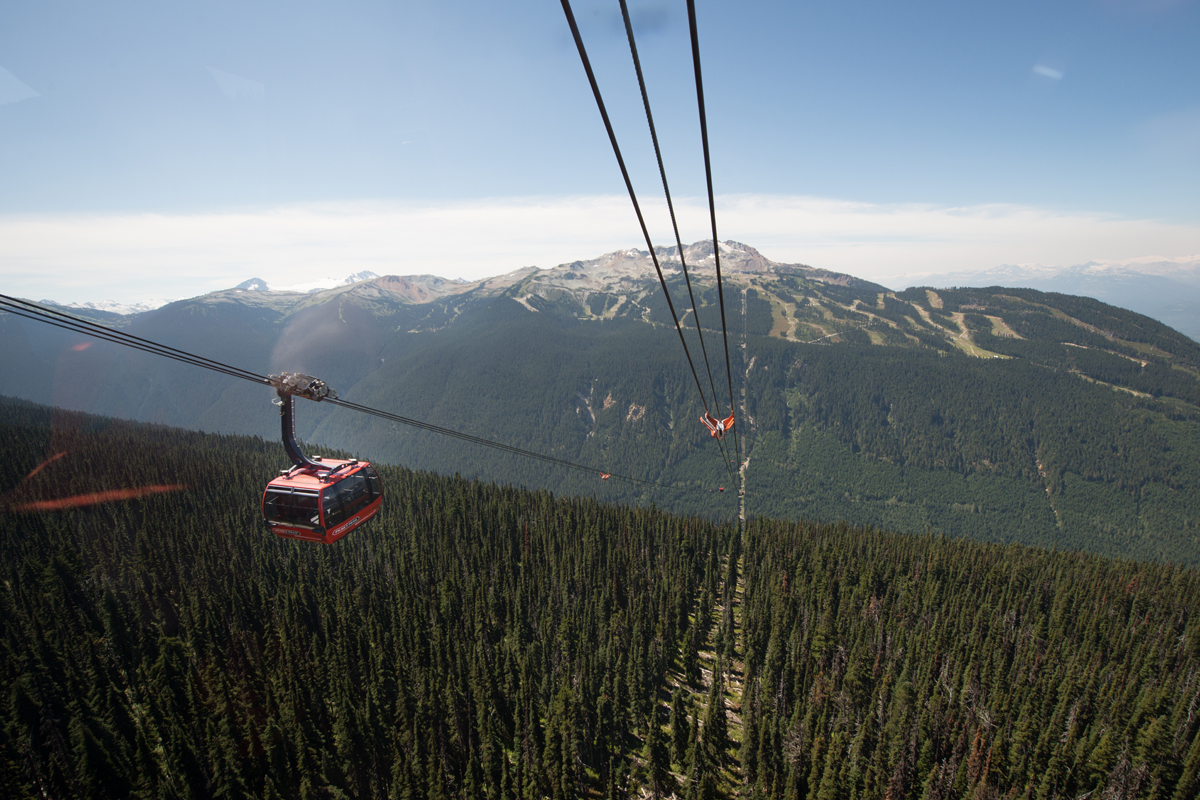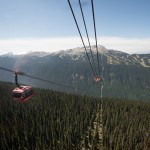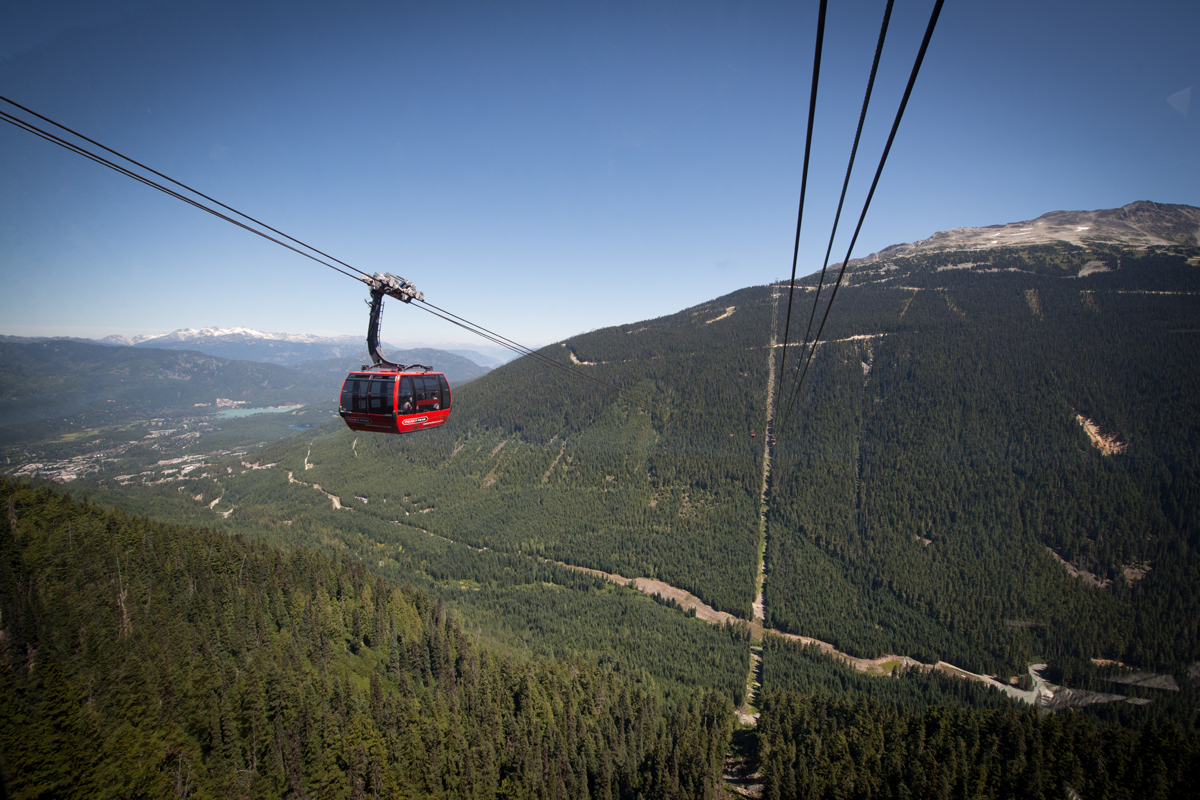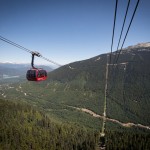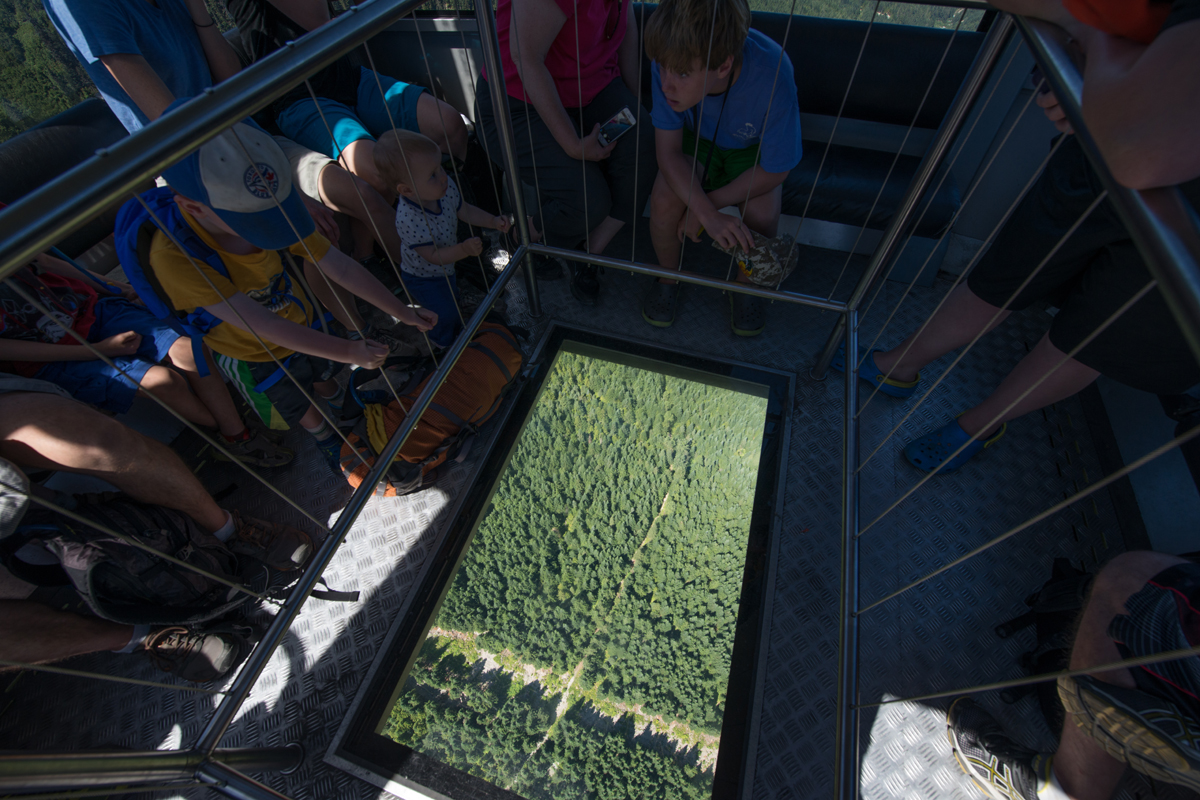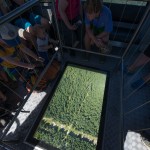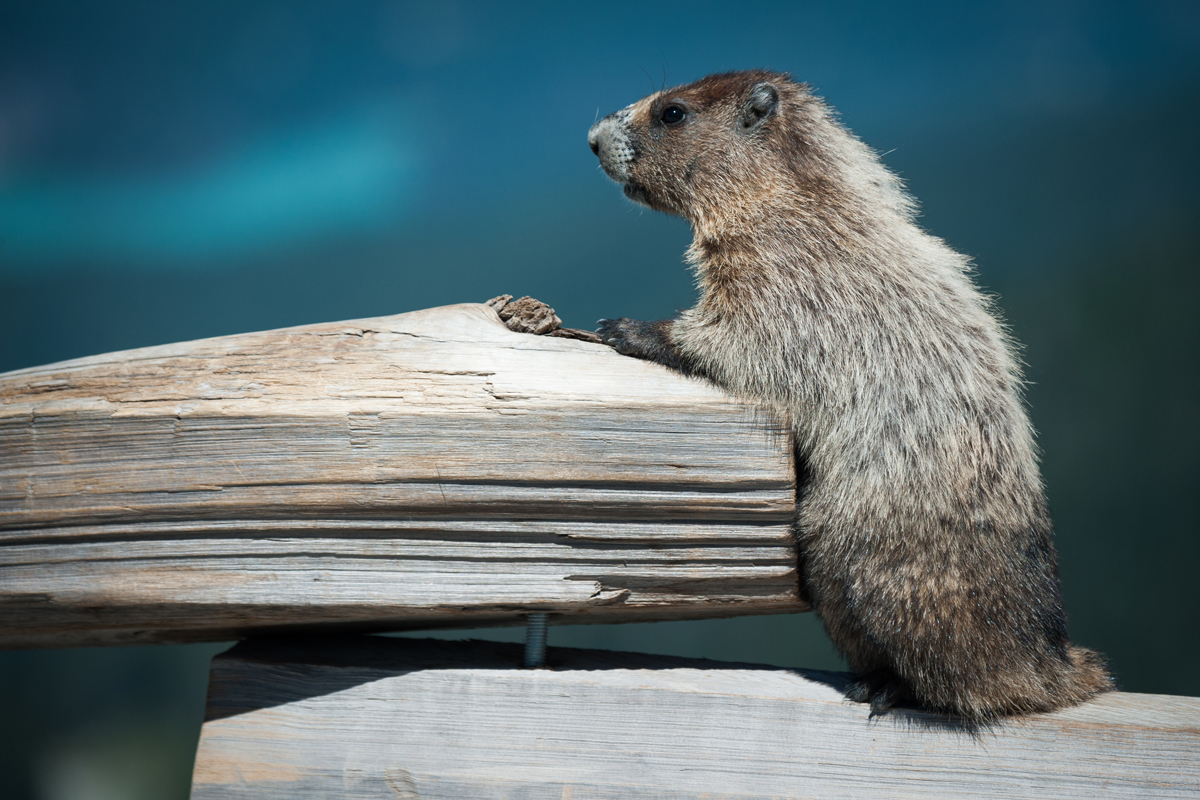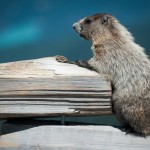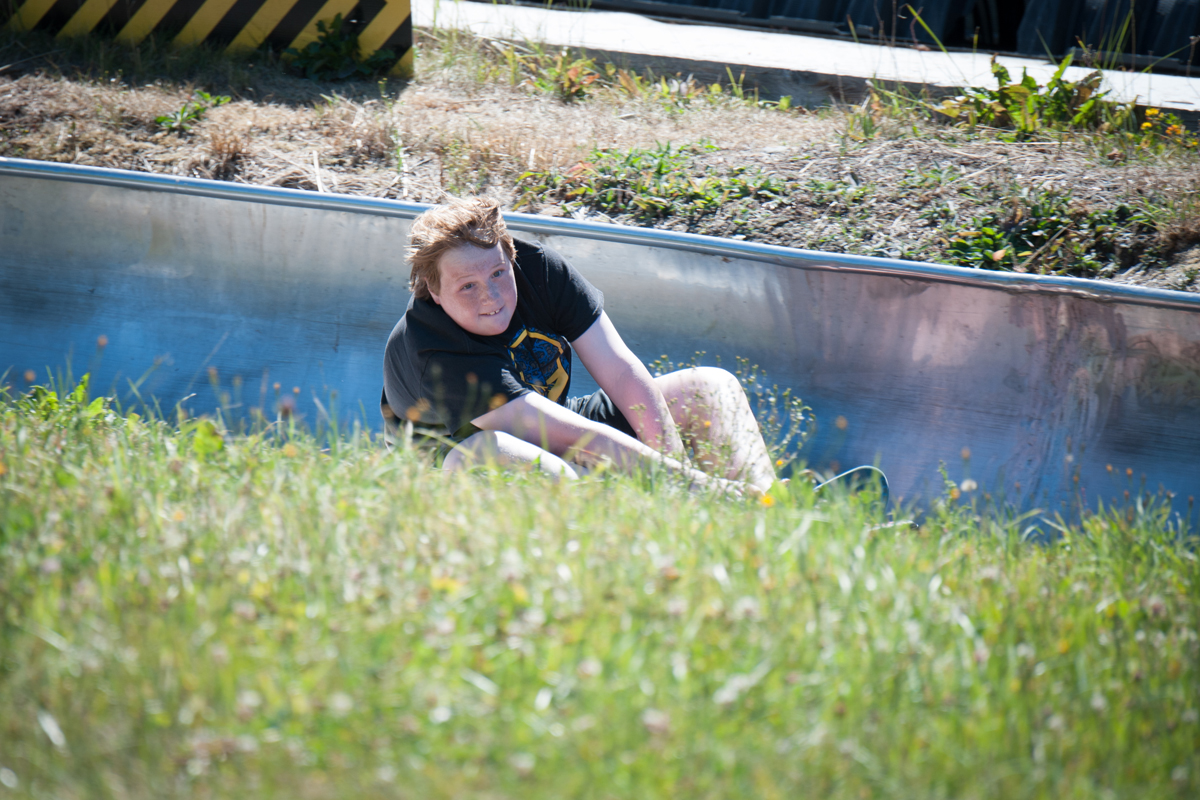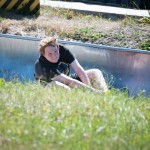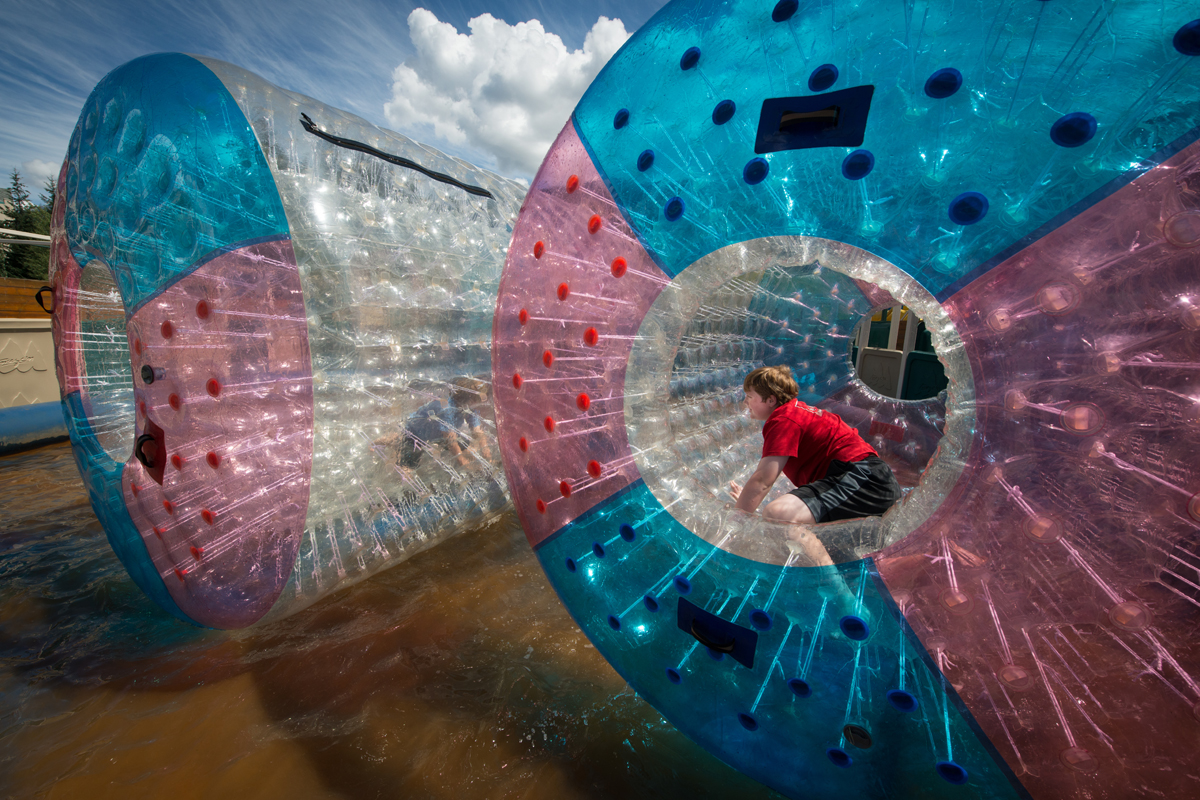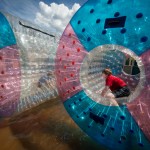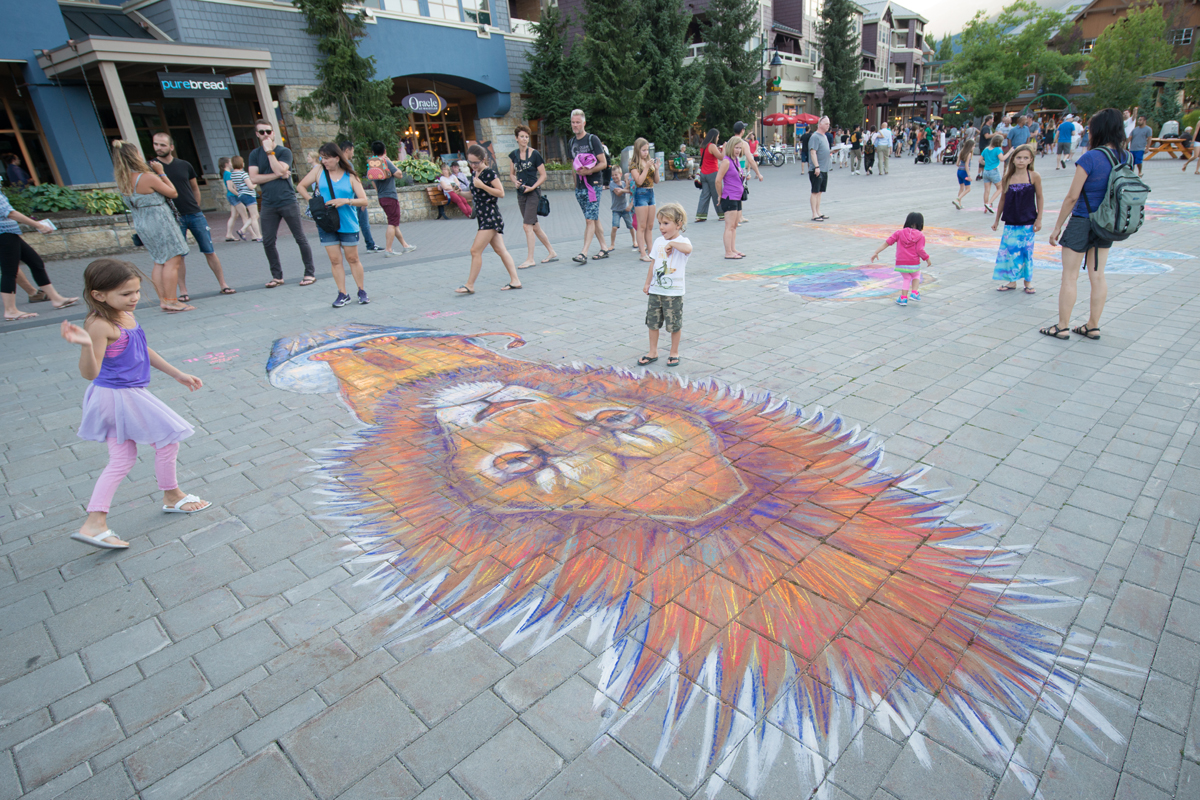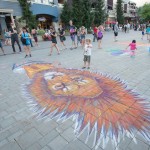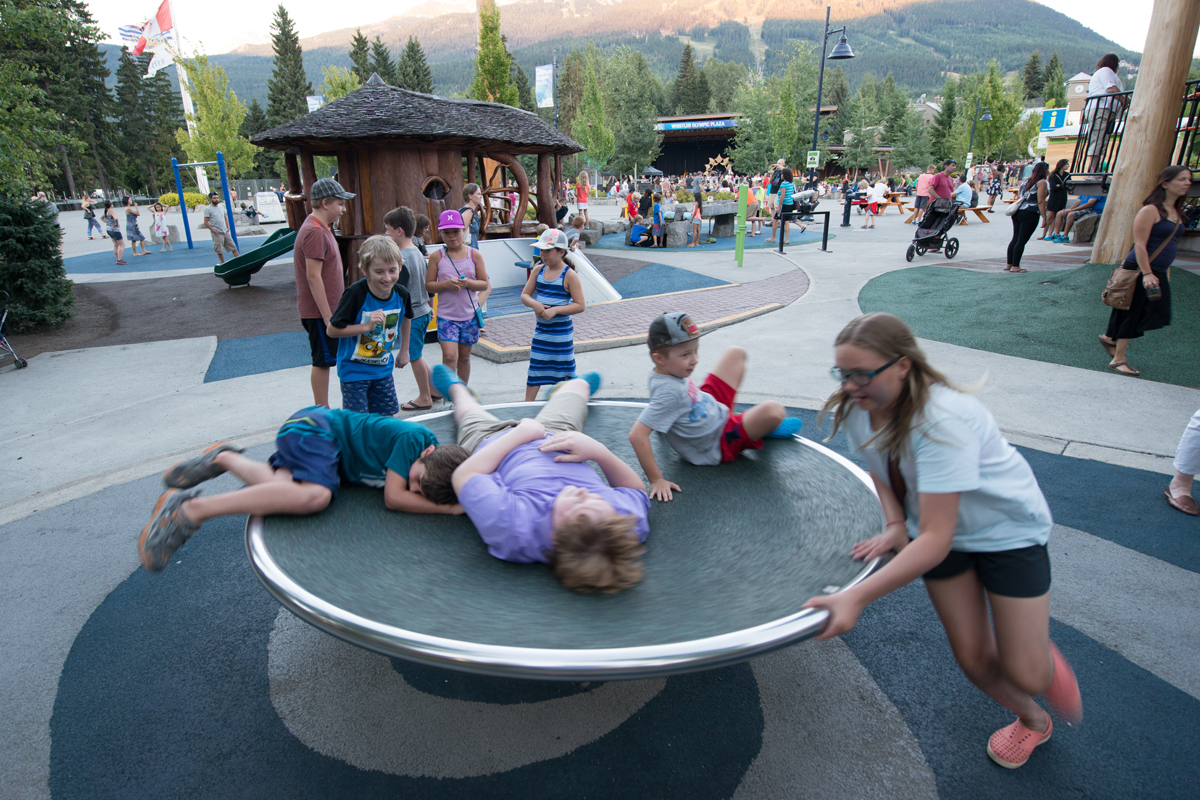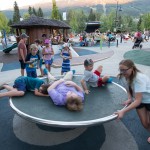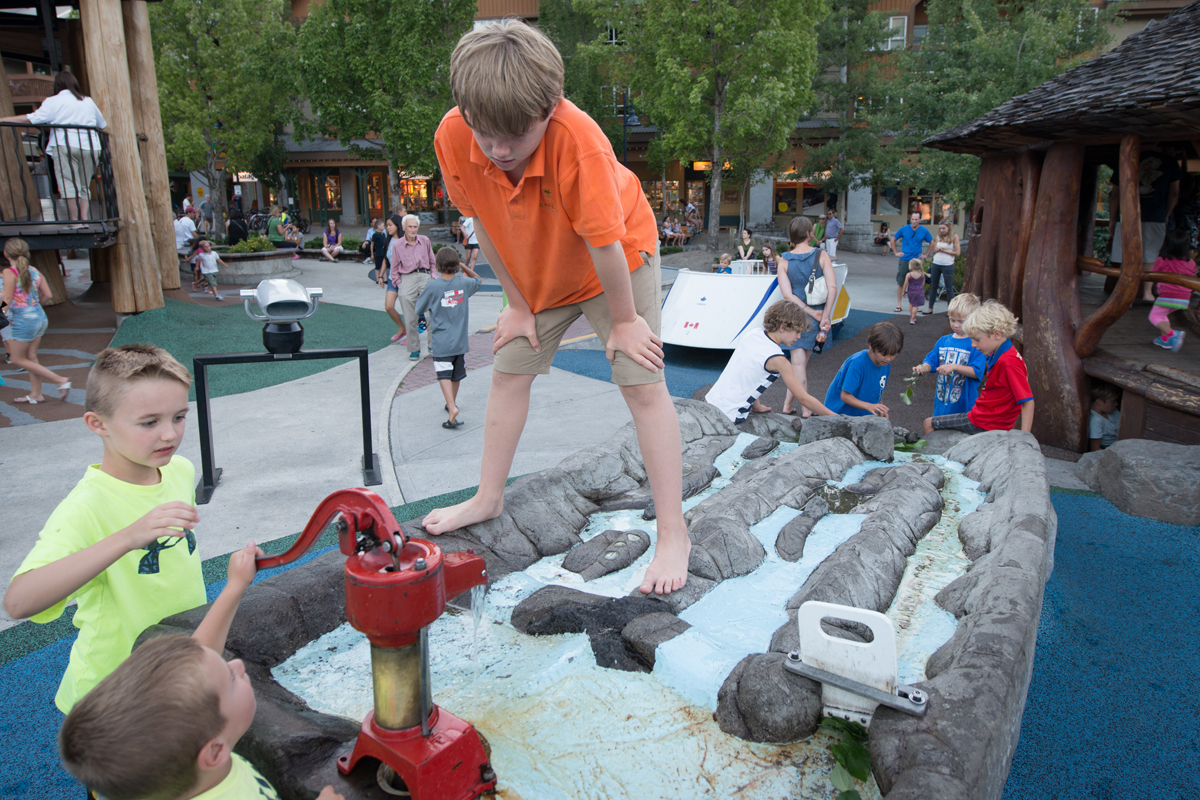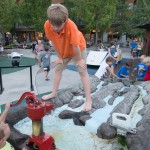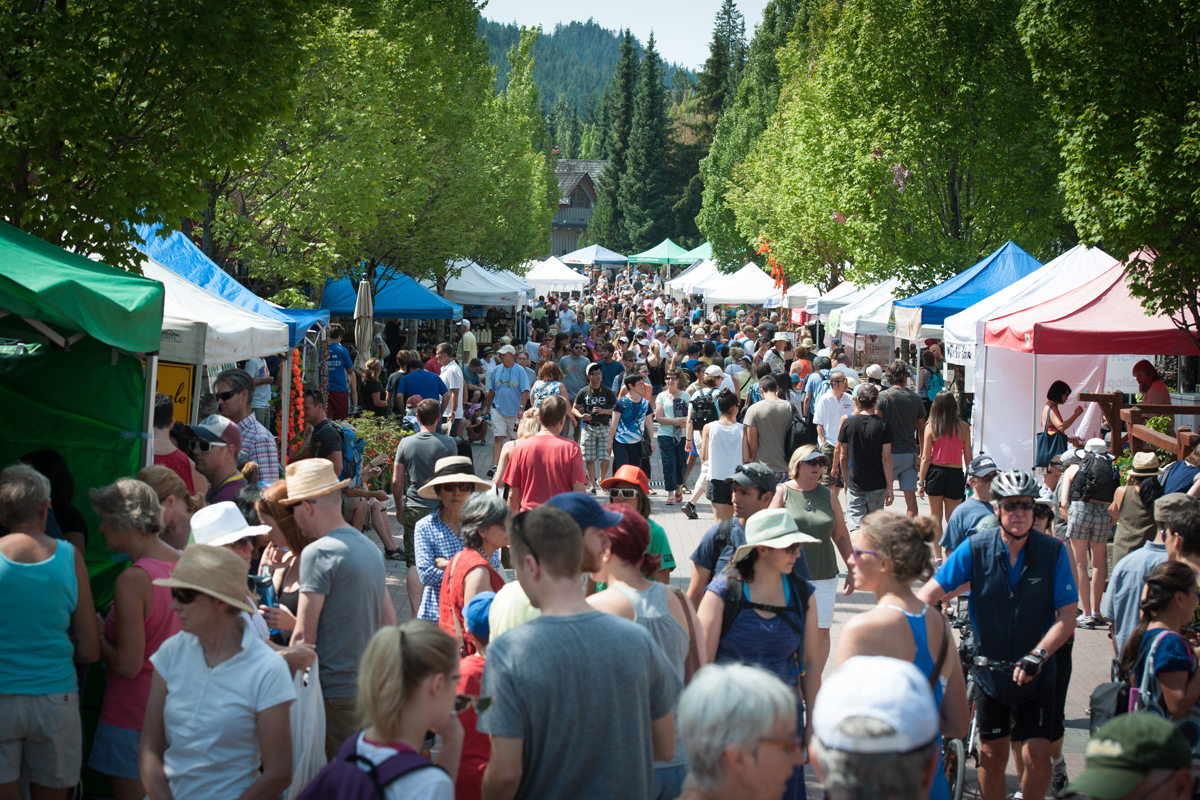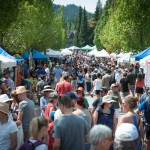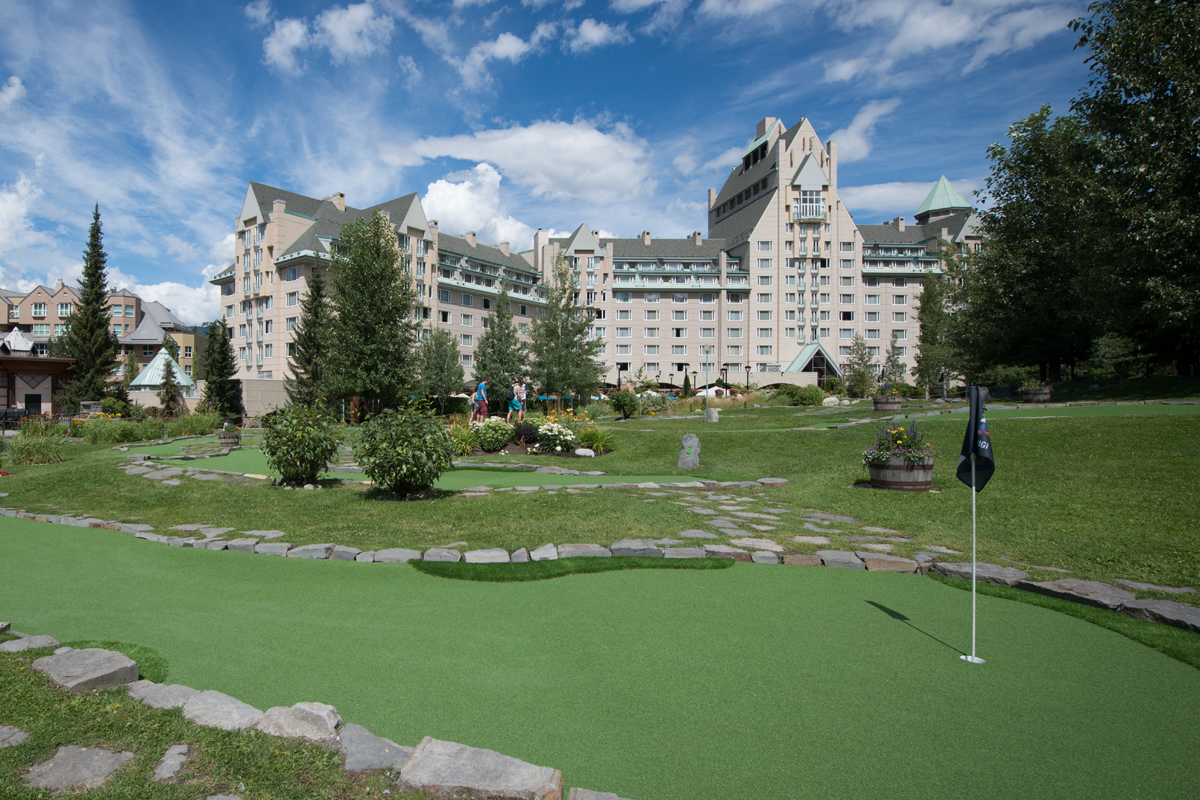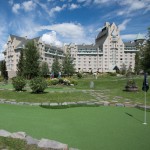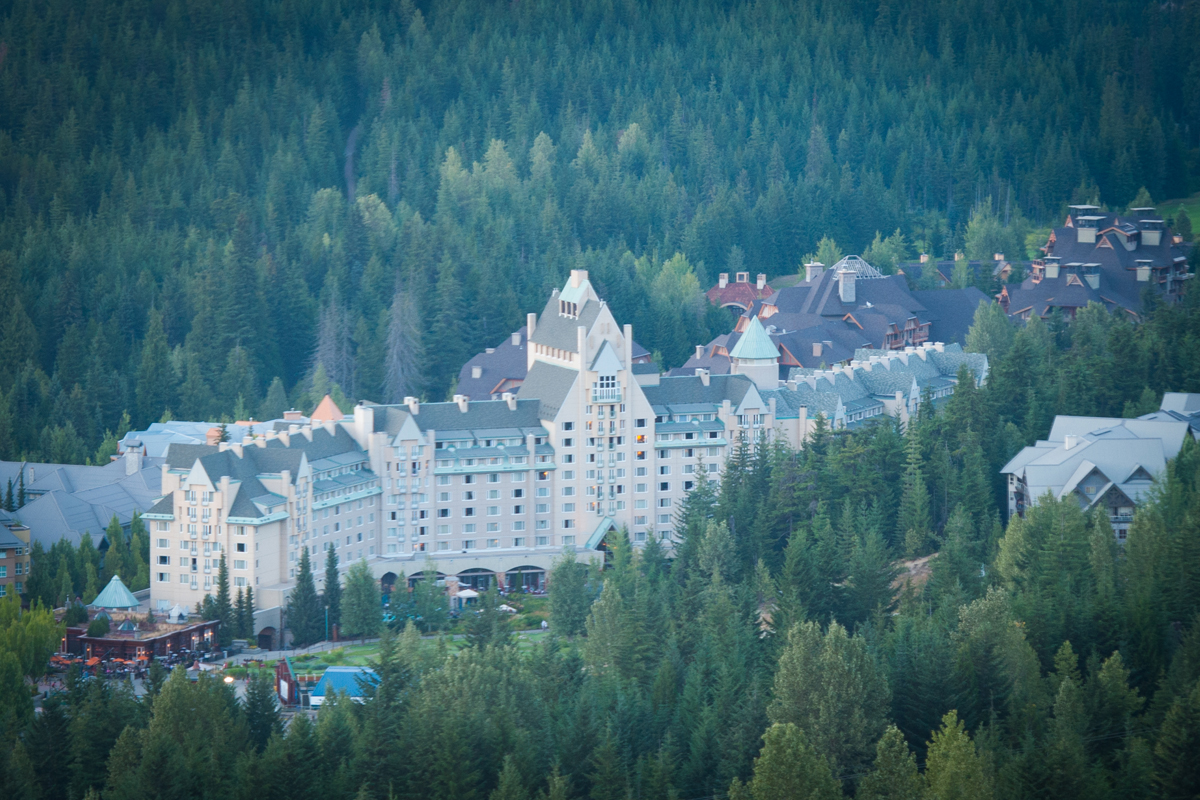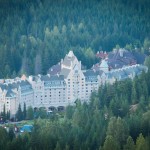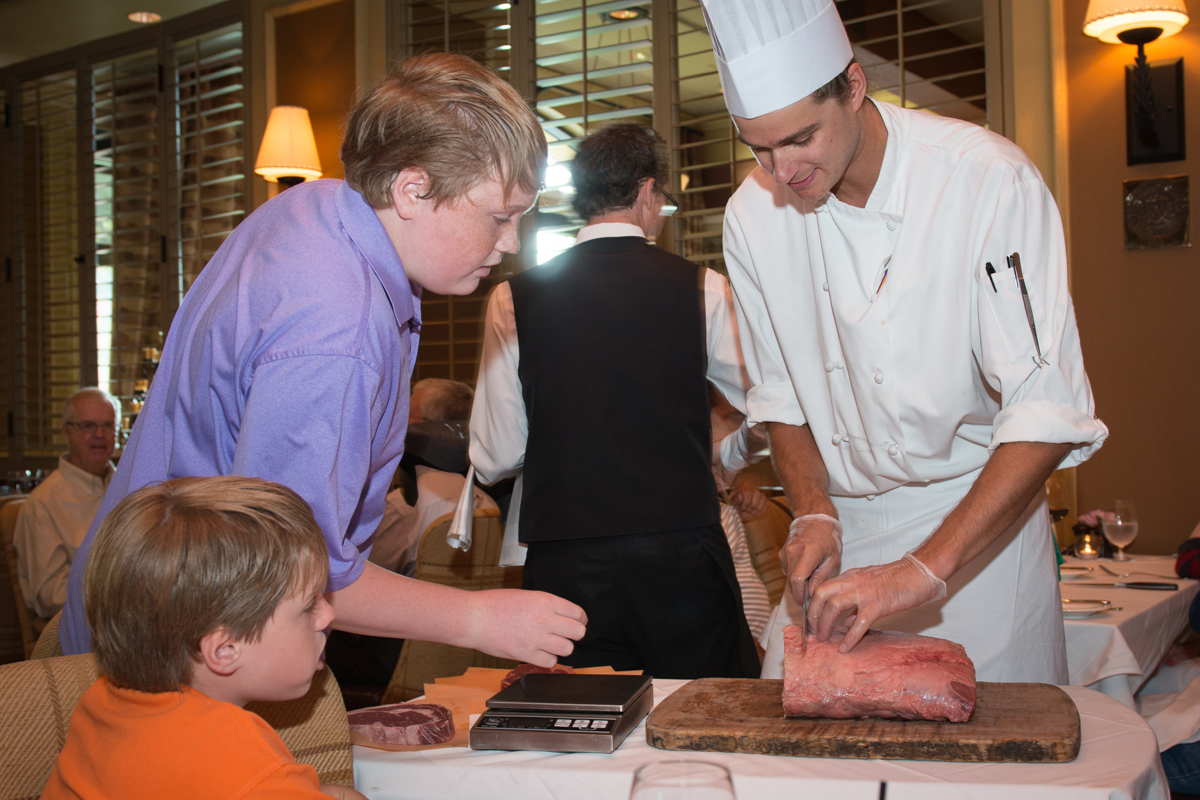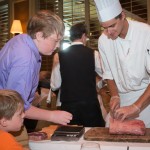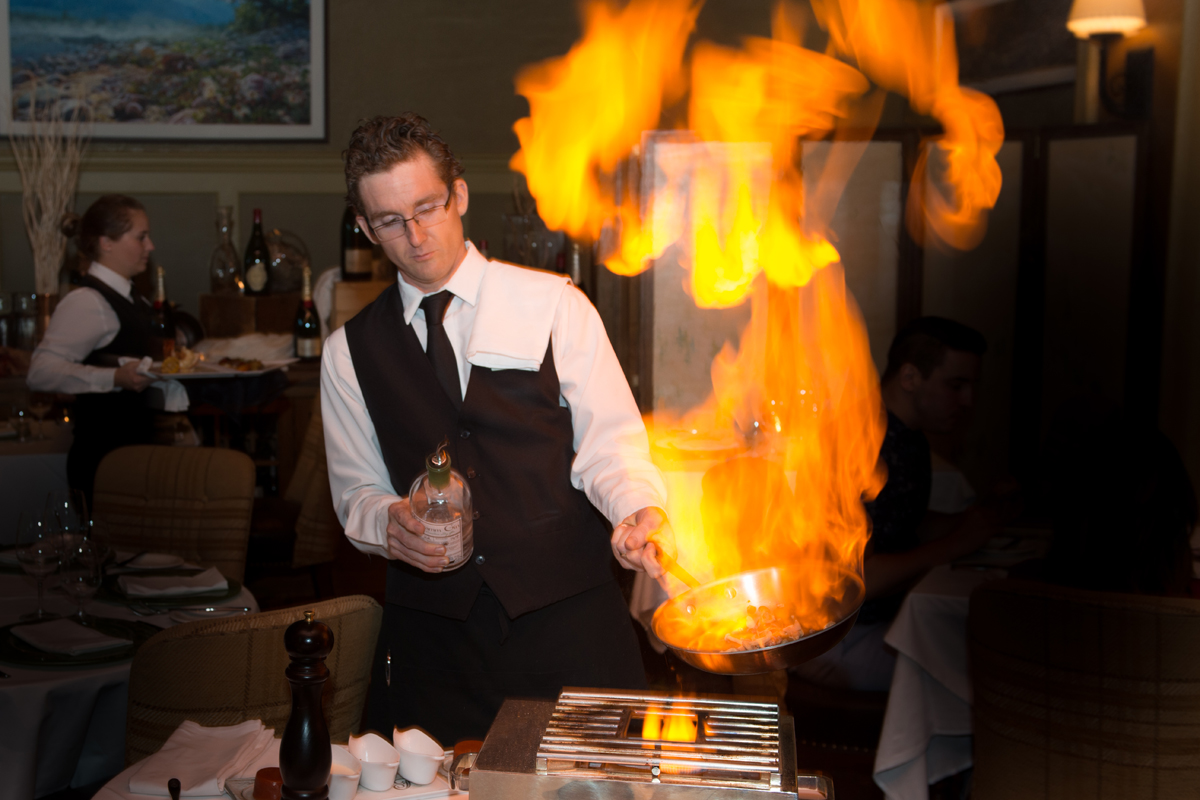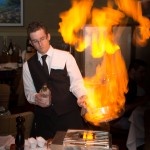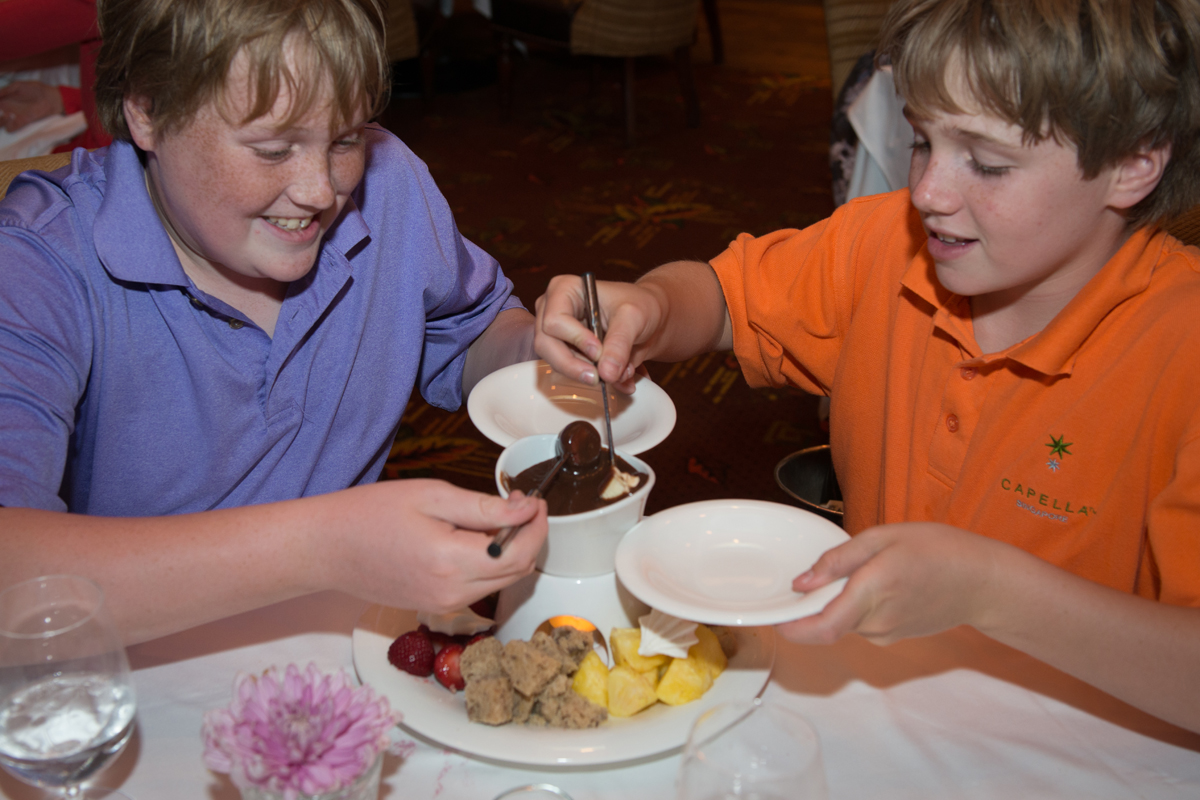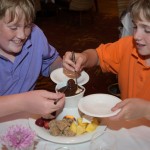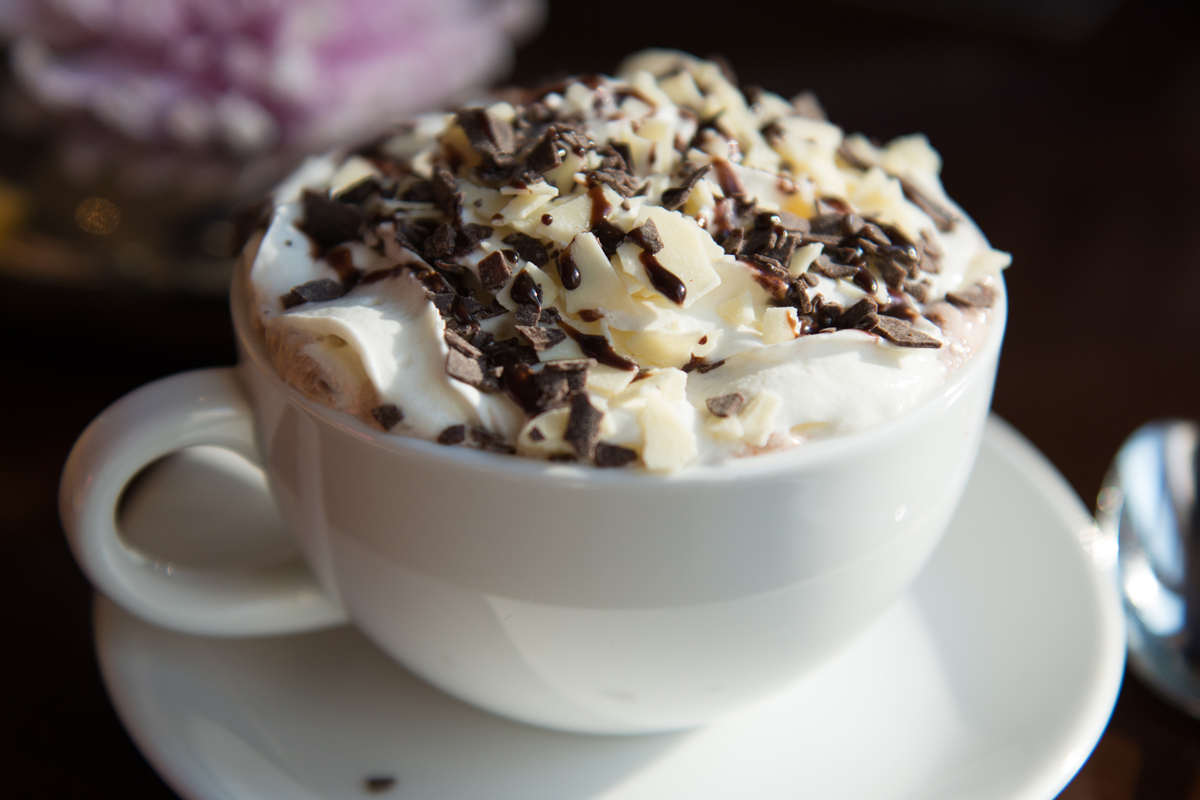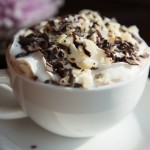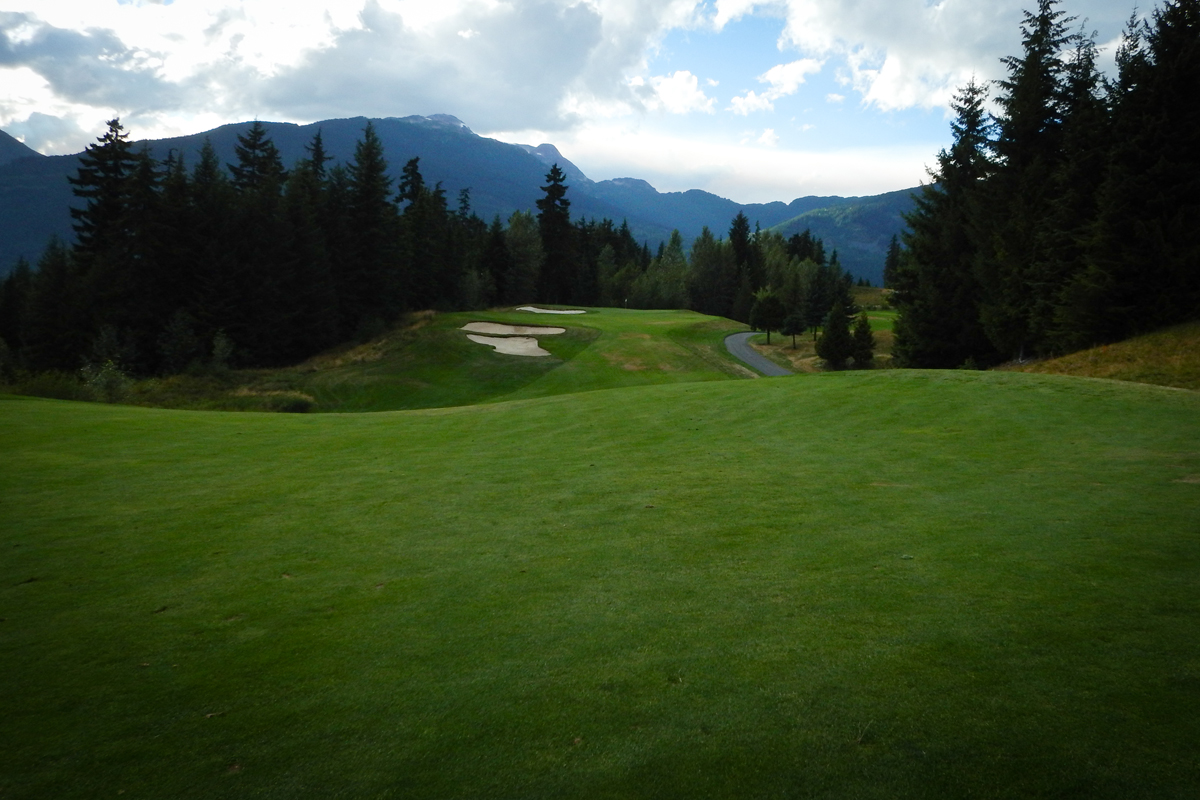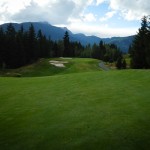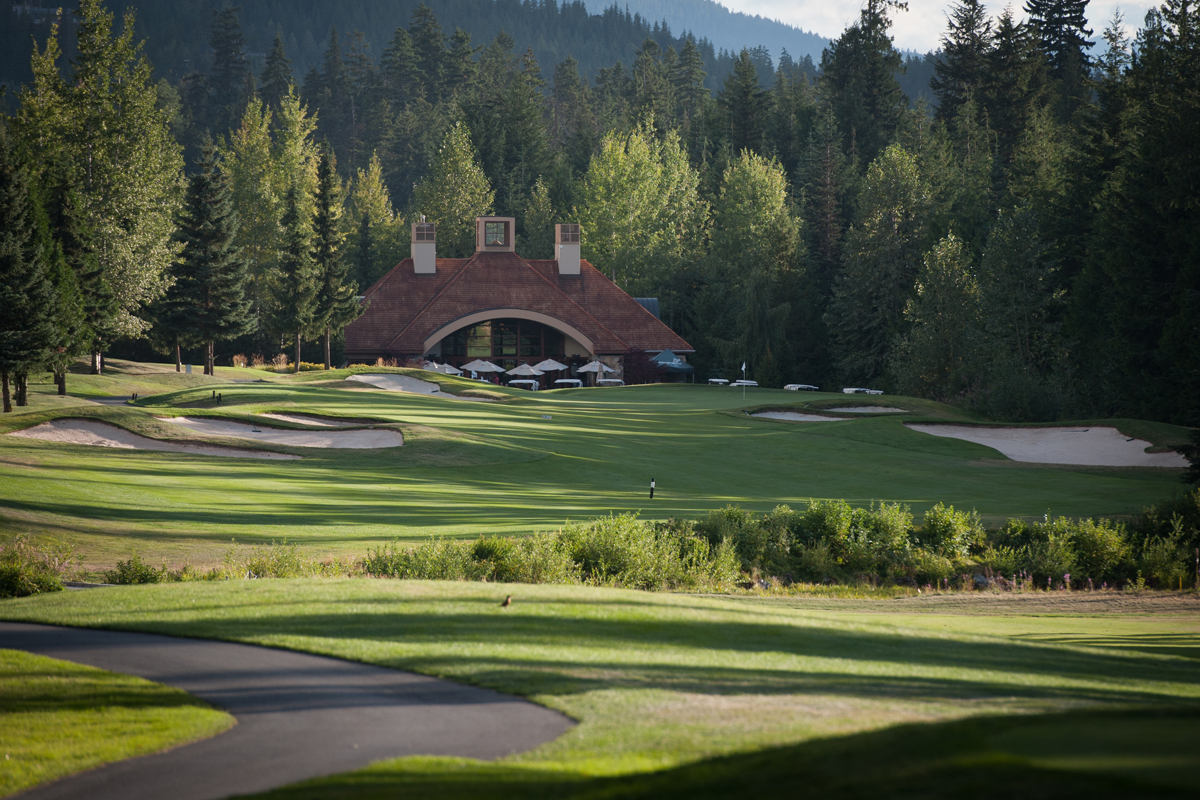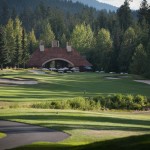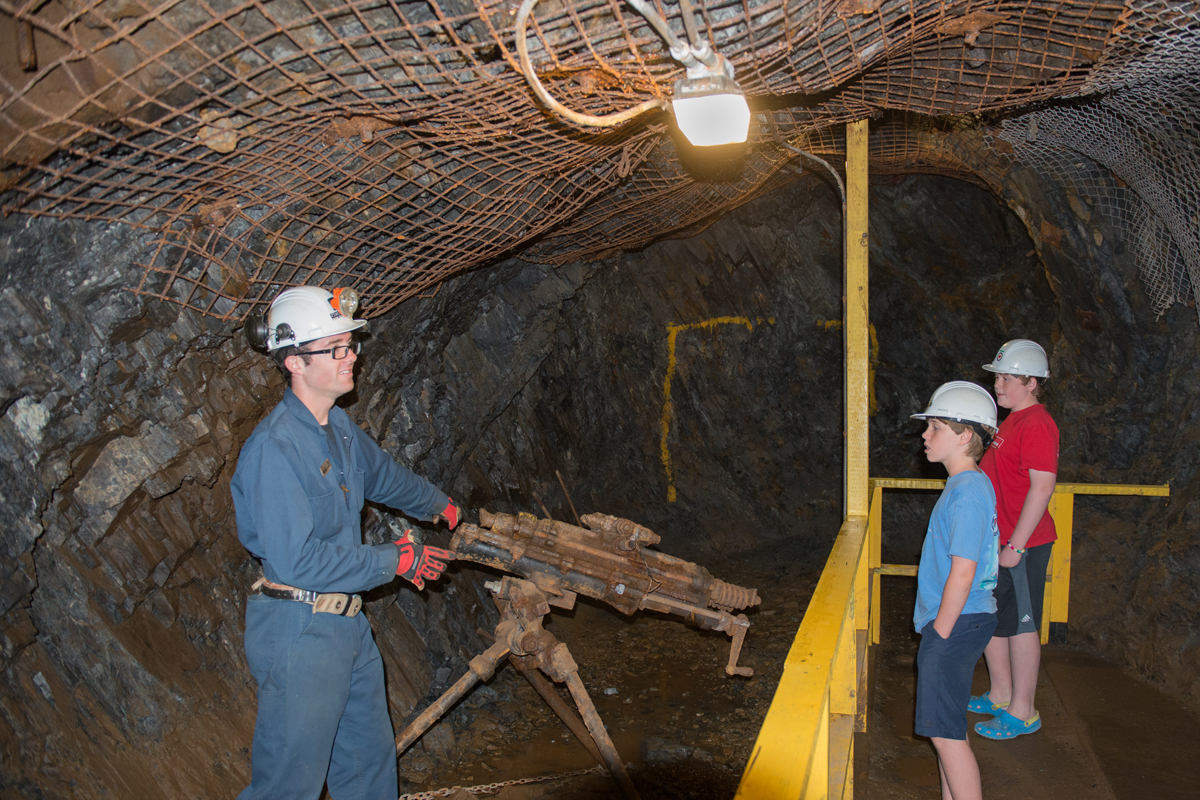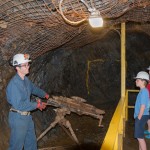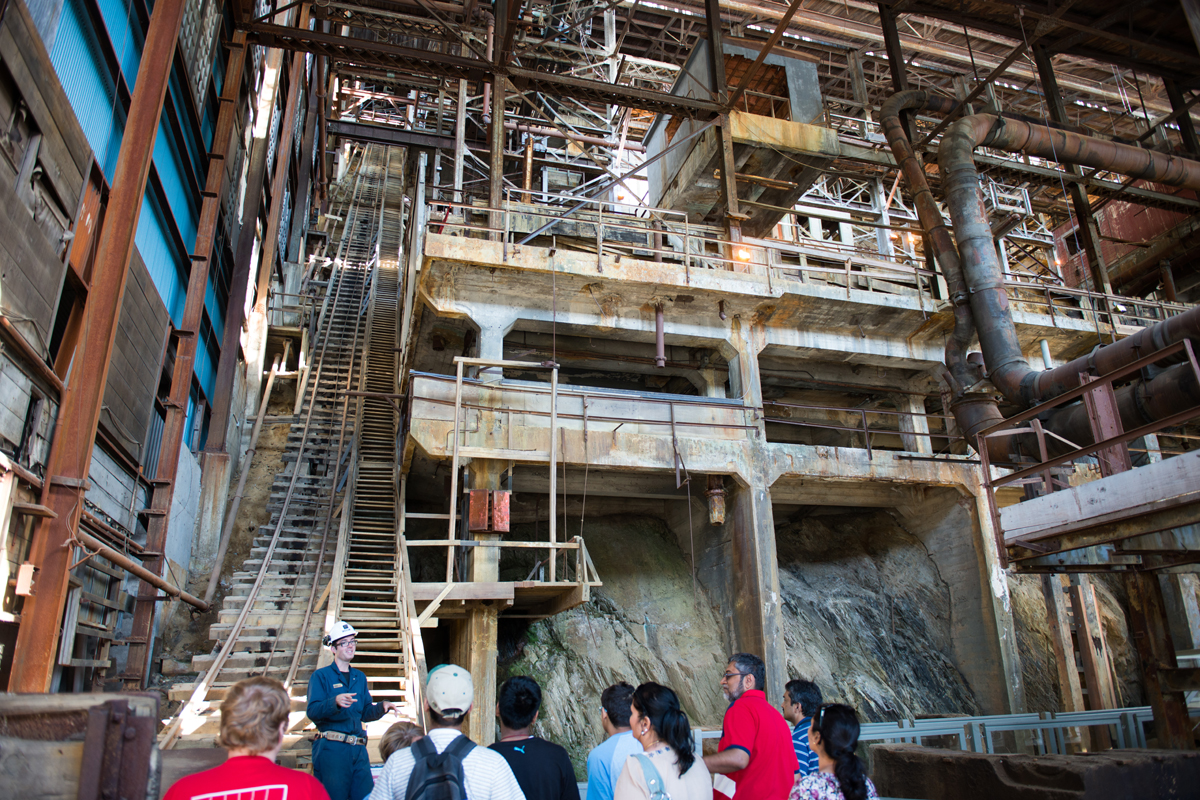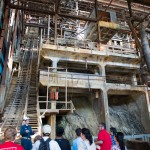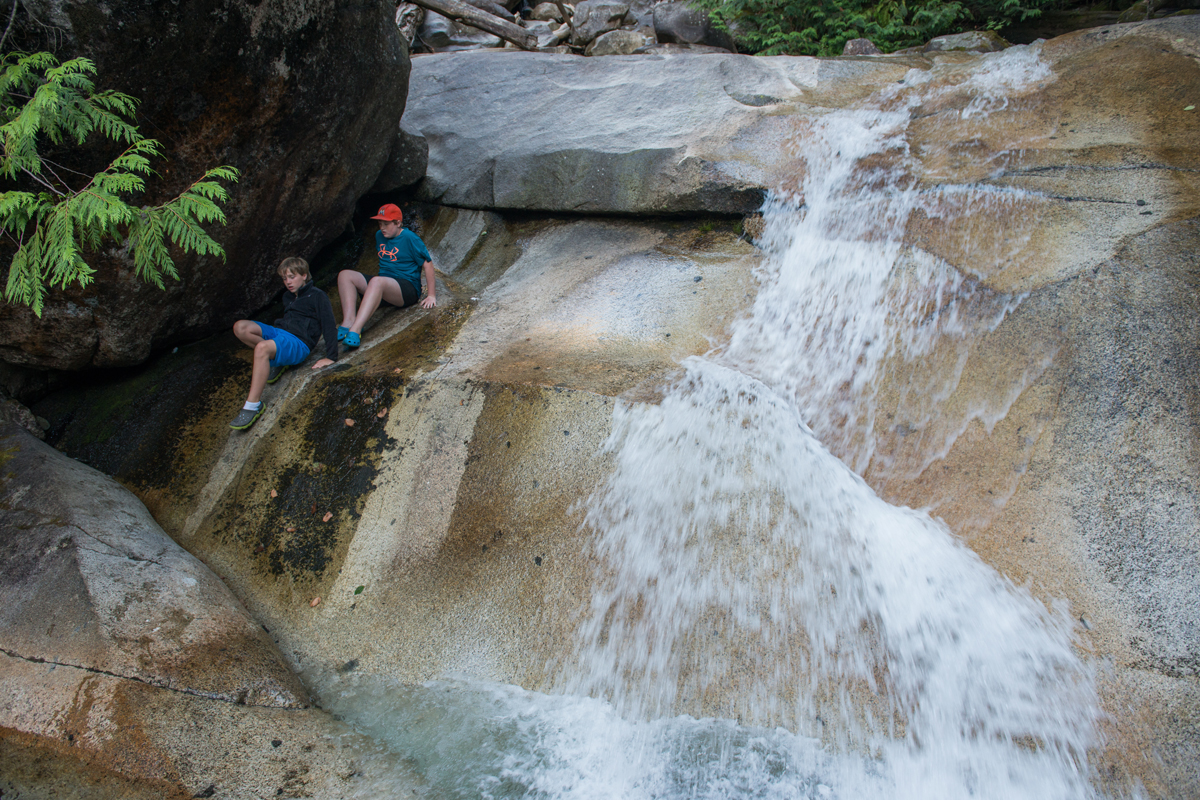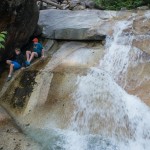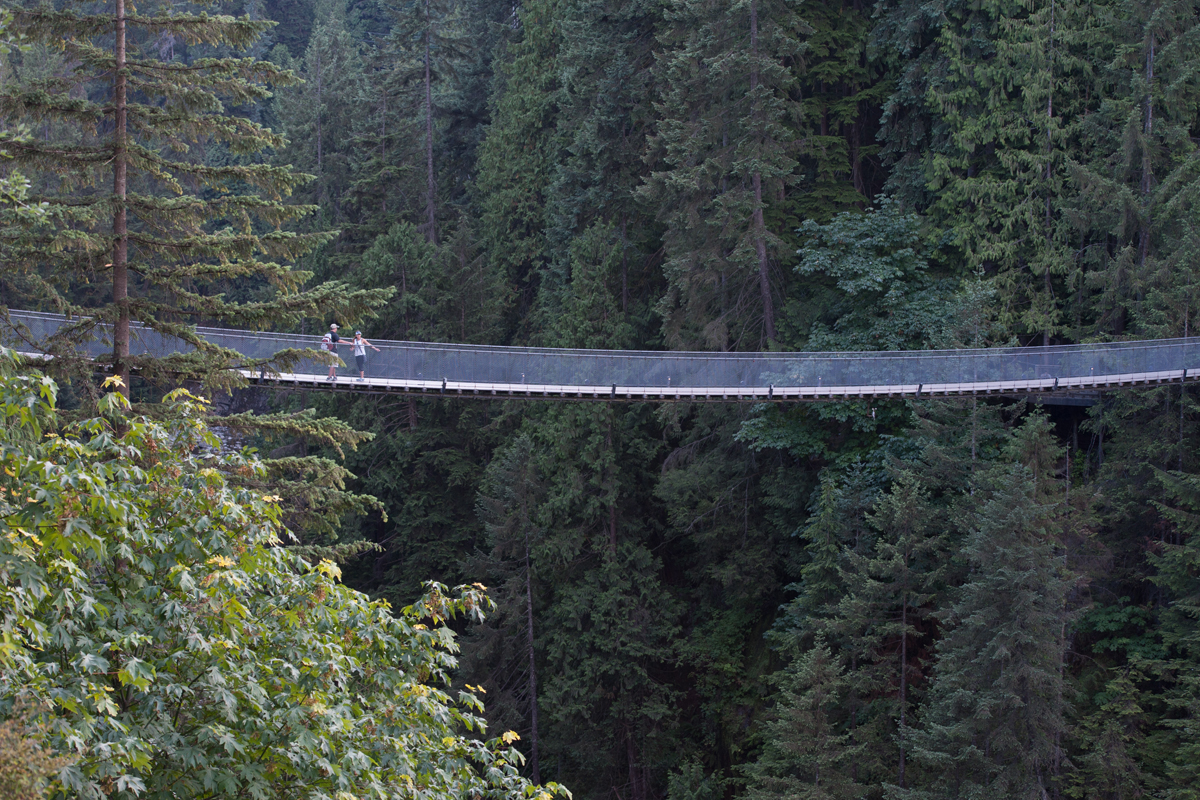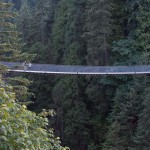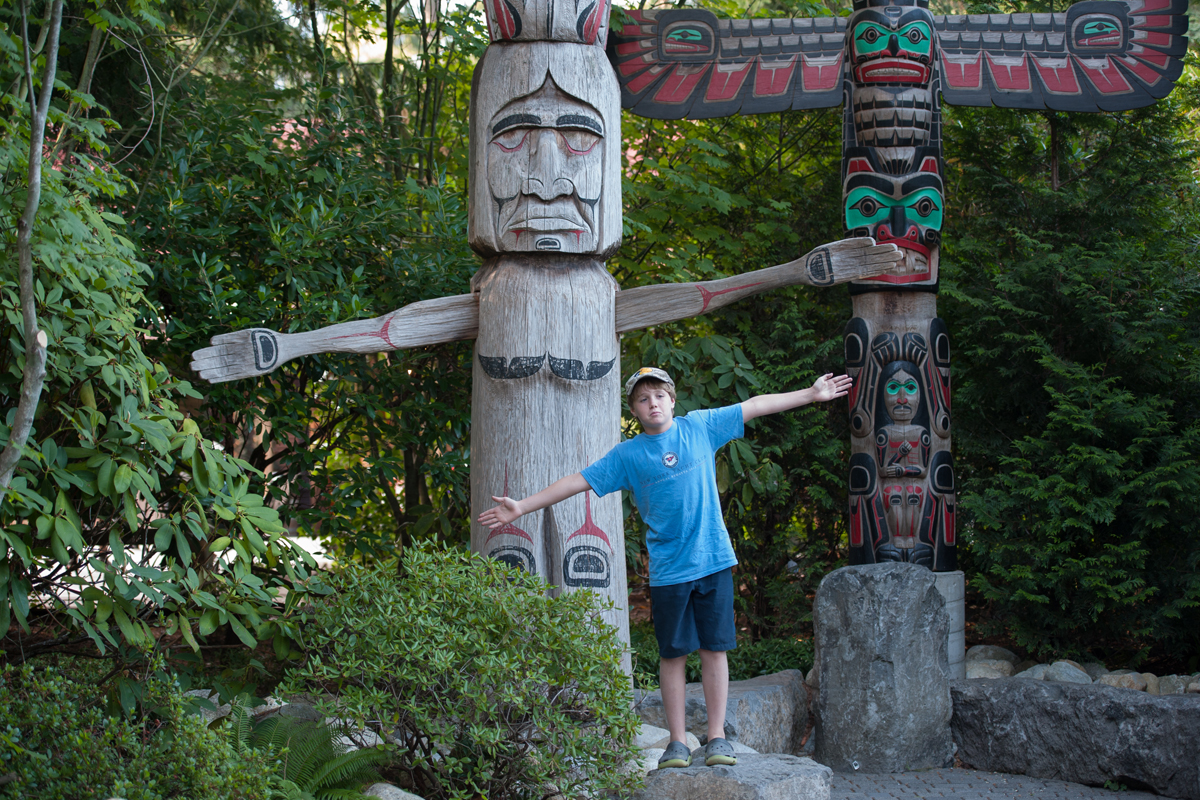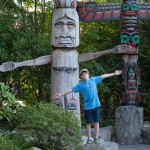 Note from Wendy: If you need a vacation spot that's gorgeous, uncrowded, not too hot, and not too far, Canada is a destination you should be seriously considering for this summer. Last summer, my family went to Whistler, and here's what my husband, Tim wants other families to know about it.

Everyone knows Whistler's reputation as a winter sports mecca. It hosted the 2010 Winter Olympics—and so far this season has had more than 32 feet of snow, with all 200 trails open. But did you know Whistler is an adventure-packed summer destination too? Wendy and the boys and I had a blast there last summer, and we strongly recommend it to other families. Here are ten reasons why:
1. The Peak 2 Peak Gondola
It's not a thrill ride per se, but the Peak 2 Peak Gondola is a thrilling ride, to be sure—especially when there's a light breeze. This gondola connects Whistler and Blackcomb mountains and holds world records for the longest (2.7 miles) and highest (1,427 feet) gondola, with the world's longest unsupported span: 1.88 miles. The ride takes about 20 minutes. Two of the gondolas—the silver ones—have glass-bottomed floors; while that's kind of cool, the view down wasn't much better than the view out of the almost-all-glass gondolas. Be sure to watch the short video in the lodge atop Whistler Mountain on how the lift was constructed and its safety systems. You'll want to ride this more than once to fully appreciate the engineering.
2. The Olympic Bobsled
The Olympic Bobsleigh at Whistler Sliding Centre has been adapted for summer use: Rubber tires have replaced the bobsled's rails. You buckle your helmet and strap into the sled for a run that takes less than a minute. It's sensory overload: You hold on tightly, blink, and it's already over. One run is not enough. If you do a second run, you might have time to actually look out and enjoy it.
3. The Via Ferrata
We climbed to the top of Whistler Mountain, aided by steel rebar rungs drilled and epoxied into the mountain face. See I Can't Believe We Did This: Mountain Climbing in Whistler. It was one of the most rewarding adventures we've ever had as a family. While often we're just passengers in our adventures, this climb totally depended on you! We had a great feeling of accomplishment upon reaching the summit. Surprisingly, this 3- to 4-hour Via Ferrata climb is still under the radar. Even locals don't know about it. You'll work up an appetite, so I suggest the all-you-can-eat barbeque at the Roundhouse Lodge afterward as a tasty reward for your efforts.
4. The Sasquatch zip-line
If you need to add North America's longest zip-line (1.6 miles) to your zip-line collection, the Sasquatch is for you. The first step is a true leap of faith, as you'll be traveling about 60 miles per hour at up to 700 feet above the valley floor. It's an adrenaline rush, but it's not our family's favorite. (This one's our family's favorite.) Next time, we'd like to try some of the other ziplines in and around Whistler. Here's a video of the boys riding the Sasquatch.
Sasquatch from Timothy Baker on Vimeo.
5. RZR driving
Of all our activities, Dads, this one is for you! You race off-road up and down fire breaks on a nearby mountain in a four-seat, four-wheel-drive dirt buggy. Maybe I liked this RZR adventure so much because whenever I drive the kids on roads of similar condition to our favorite hidden lake in California, I'm always pulling a fishing boat, trying to avoid the potholes, ruts, and washboards. In these speedy little RZR buggies, though, you just power over them! Just hit the gas and hold on for dear life. Then back way off the gas because you've scared yourself to death. This was freedom and fun! Granted, I had the steering wheel and the kids just sat there holding on to the grab bars, but they loved it too. Full props to our guide, who saw us languishing behind a much slower tandem ahead of us and called base for a new guide just for us. I had a hard time keeping up with the new guide, but it sure was fun trying. Check out this video of our ride:
Wendy RZR from Timothy Baker on Vimeo.
6. Mountain biking
In summertime, instead of brightly outfitted skiers and boarders bombing down Whistler Mountain, you see brightly outfitted mountain bikers. Only trail dust subdues their colorful outfits and skid protectors. Speed is a must; control seems to be optional. We saw wipeouts but, fortunately, we viewed from a safe distance as we rode up and down the mountain on the chairlift. Lifts are designed to carry bikes up the mountain, and shops in town that sell and rent skis in winter cater to all sizes, abilities, and pocketbooks of mountain bikers. We saw groups of bikers from around the world posing for photos with their national flags.
Our resident biker, Doug (who was 11 at the time), wasn't quite ready for the mountain, but Whistler Village has a free public bike-skills park that is perfect for beginners. We rented a mountain bike from one of the many shops (about $20 for a couple of hours) and rode over. Doug loved it and built up course confidence by handling all the obstacles (the teeter totter, the whoop-dee-doos) at his own speed. When we visit again, he'll take advantage of one of the many classes available on the mountain.
7. Whitewater rafting
The Whistler area has a variety of whitewater rafting runs, ranging from beginner to advanced. We chose an easy one and had a few thrills and spills. Here's a little sample:
Whistler Raft from Timothy Baker on Vimeo.
8. Golf
The boys and I played a few holes at the scenic Fairmont Chateau Whistler Golf Club. Designed by Robert Trent Jones II and nestled into the slopes of Blackcomb Mountain, the 6,635-yard course is Audubon Certified. That means that the operators appreciate their stewardship of the land. They've reduced water and chemical usage and are managing habitat for the wildlife living on or near the course, including a "hotel" (wooden nest) for bats. You can drink water from the glacier-fed Blackcomb Creek that flows through the course. Even if you don't play golf, you can enjoy the scenery by having a drink or meal at The Clubhouse. We ate there at sunset.
9. Blackcomb Adventure Zone
Our boys are getting older (they're now 12 and 13) and now require a little more adrenaline than what was on offer at the family adventure zone in our hotel's backyard. The pint-sized race cars, Westcoaster Luge, and Kiss The Sky Bungy Trampoline are perfect for the younger set. The Mario & Friends Mini Golf was challenging enough to be enjoyed by all ages. We played several times, early in the morning or late in the afternoon to avoid the crowds.
10. Our home away from home: The Fairmont Chateau Whistler
This is the grand dame of Whistler, and we loved it. The Fairmont Chateau Whistler rises from the valley the way Cinderella's Castle rises from Disneyland. You can see it from many spots on the mountain, and it looks every bit the place you want to call your home. The staff was friendly and efficient, from the valet who opened our car door when we first arrived to the guy who brought umbrella drinks to us in the hot tub at 10:30 pm.
Our room was mountain-themed without being too heavy-handed or theme-parky.
The highlight of the hotel for the kids was breakfast in the Gold Lounge each morning, thanks to the amazing, artistic hot chocolates with whipped cream and chocolate shavings. Each morning the boys' hot chocolate was decorated differently, as if the staff was having a competition to decorate each mug better than the last. Dinner in The Grill Room was another highlight for the boys. I devoured the dry aged prime Canadian rib eye, carved to order at our table. If there is a must-have, we all loved the Tomato Gin Soup, flambéed tableside. Be ready with your camera.
If there was one time I wished we were there in winter, it was when we were soaking in the giant Jacuzzis on the pool deck looking onto Blackcomb Mountain. I could imagine myself there after a day of skiing, just soaking for hours under the stars. But it was a wonderful summertime antidote for our adventure-weary bones too—an antidote made even sweeter by the late-night cocktail service.
Getting there from Vancouver
We drove the 70 miles from Vancouver on the Sea-to-Sky Highway at a leisurely pace. If I had any regret about the trip, it's that the drive was too short and I just wanted to keep driving. The roads are easy and the scenery spectacular. We enjoyed trying to pronounce the Indian names for the towns and areas we passed, and we were always intrigued to find out what was around the next mountain.
En route to Whistler we stopped at Shannon Falls Provincial Park, right off the Highway, and the boys had a great time scrambling over rocks around the falls. On the way back we stopped at the Britannia Mine Museum; with a bright yellow 235-ton mine truck in front, it's pretty hard to miss. The highlight for the kids was riding the train into the mine and seeing (and hearing) the drills and mucking machine being demonstrated. I was awed by the size, scale, and heavy-duty engineering of Mill 3. The fact that we learned so much about mining seemed almost incidental to the visit.
For the grand finale, as we neared Vancouver, we made one last stop at the Capilano Suspension Bridge, which has been a tourist stop since 1889. The 450-foot-long bridge itself is way cool, but the rest of the park was a perfect place to let the kids loose again before heading back to the city.
Planning the Ultimate Itinerary
We got indispensable itinerary help from Wendy's Trusted Travel Expert for Western Canada, Marc Telio. If you're looking for a British Columbia specialist to design a custom-tailored once-in-a-lifetime adventure for you, read Marc's Insider's Guide to British Columbia, and reach out to him via this trip request form so you're marked as a WendyPerrin.com VIP traveler.
Disclosure: Tourism Whistler invited our family to Whistler and arranged for a complimentary stay at the Fairmont Chateau Whistler, as well as a rental car. In keeping with WendyPerrin.com standard practice, there was no request for or expectation of coverage on Tourism Whistler's part, nor was anything promised on ours. You can read the signed agreement between Wendy and Tourism Whistler here.
Be a smarter traveler: Use Wendy's WOW List to plan your next trip. You can also follow her on Facebook and Twitter @wendyperrin, and sign up for her weekly newsletter to stay in the know.