The insider advice on this page is from one of Wendy's Trusted Travel Experts for southern Africa: Cherri Briggs of Explore.
Cherri, who has homes in both Botswana and Zambia—where she knows everyone who's anyone, including all the government VIPs —has spent the past 25 years creating unique African travel experiences that include canoeing the Zambezi River, running with zebra and giraffe on horseback across the Okavango Delta, and exploring remote corners of Africa including Ethiopia, Madagascar, Mozambique, and Sudan. She books directly with service providers, cutting out middlemen to ensure that her clients get the best value and the smartest selection of lodges and camps. Cherri has worked in conservation for decades, has served on the boards of African conservation organizations, and works only with lodges that follow the best sustainability practices and support local communities. In 2013 she was appointed Honorary Consul to the USA by the Government of Zambia, and in 2014 she became the first non-citizen to be appointed to the Botswana Tourism Organization.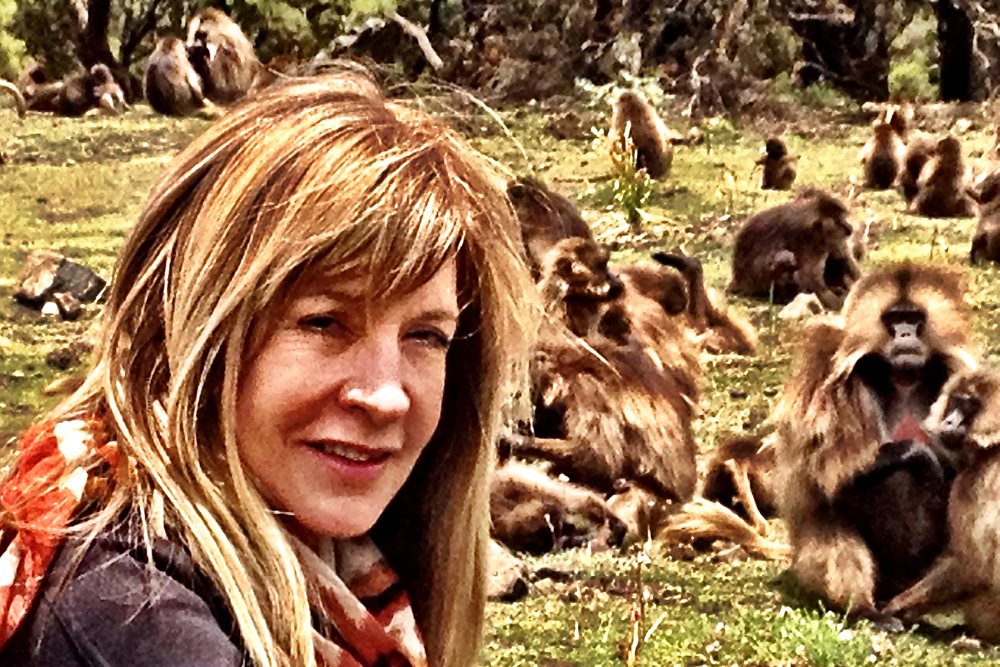 Camps and Lodges
Best value lodge
Zimbabwe as a whole is fast becoming known as the best value in the African safari world: Compared to equivalent camps in Botswana, you'll typically pay 25 percent less in Zim (as it's known). I often combine Zimbabwe with Zambia, which is also on the more affordable end of the southern Africa spectrum. When it comes to game viewing, quality accommodations, and authentic cultural experiences, Zim is on a par in every way with its far more pricy neighbors.
Hwange's Somalisa Camp, a classic-style safari camp with zip tents on decks, offers particularly good value for quality. The brand-new Somalisa Acacia is more contemporary and luxurious than its older sister, with big canvas chalets, but both have great staff, food, and guides. Both Somalisa lodges (the only ones I know of owned by a black African, incidentally) are in the heart of the territory where the pride once led by the famous Cecil still roams, and these stunning lions are often seen on game drives, or heard calling when hunting near camp at night. And at both properties, the tents are strung out from the public areas, so which accommodations you choose generally depends your personal preference of convenience versus privacy. I'm able to reserve the most senior guides for my clients, and I can sometimes arrange for a private vehicle at no extra cost.
Safari lodge worth the splurge
Wilderness Safari's Linkwasha Lodge is a bit pricier, but worth it if your taste runs toward the less casual. It's located in the company's massive private concession inside Hwange National Park, which is home to a dense population of wildlife: from rhino to elephant to lion, leopard, cheetah and wild dog. Contemporary luxury tents provide the highest level of comfort and style found anywhere in the bush. Food, wine, service, guiding—all are five-star. Sometimes I surprise my clients with private sundowners (sunset cocktails in the bush), or a full day out on safari without going back to the lodge for lunch.
If budget isn't an issue, fly into Singita's spectacular Pamushana Lodge, located in a 130,000-acre reserve bordering Gonerezhou National Park. Zimbabwe's most luxurious lodge provides critical support for the conservation of this fabulous wilderness area by working closely with communities. It would take two full days to drive here from Hwange; the easiest and least expensive access to this remote area is via one of Singita's regular scheduled charters from South Africa.
Best safari lodge for families
Ivory Lodge in Hwange National Park is perfect for families: The grownups can enjoy the luxury tented units, while putting older kids in the nearby tree houses, which are very basic but comfortable. It's a really friendly place where everyone eats around a huge table, and great value for the money—though it's best to pay for a private vehicle here with one of our preferred guides. Families willing to spend a bit more should stay at nearby sister lodge Khulu Ivory, whose six beautiful elevated thatch-and-canvas chalets offer more privacy and panache. Ivory's 6,000 private acres are easily accessed via a three-hour drive from the Zambia border at Victoria Falls, and sit on an ancient riverbed that serves as a "bush freeway" for the dense wildlife of Hwange. Elephants are an integral part of the experience and gather in the hundreds at the watering hole in front of the chalets in dry season. It's not uncommon for them to take a long drink from the swimming pool (sometimes with you in it!) at midday. Ivory is easily linked with a visit to Camp Amalinda in the Matobos Hills National Park, which is also great for families because it's less dangerous due to the lack of lions and elephants—meaning that kids can be free to run around and clamber over the giant boulders nearby.  Families also love private traditional tented mobile safaris with Kazuma Trails, which is run by Dave Carson—one of the most experienced of Zimbabwean guides. It's the ultimate bonding experience to be out in a remote portion of Hwange with just a fire and a few lamps to see in the dark.
Best for thrill seekers
Victoria Falls certainly qualifies as Africa's adventure epicenter, and one of the top five in the world. If you want to burn some adrenaline, spend a few nights here. You can choose from several ways to throw yourself into the 333-foot-deep Zambezi gorge: bungee jump off the Vic Falls bridge, fly through the air on the gorge swing, or rappel off the canyon rim. For an intimate experience of the river, risk it with one of the most incredible Class V rafting experiences in the world: Batoka Gorge takes you through 22 major rapids in just a few hours, and offers a good chance of a long swim in the Zambezi at no extra cost!
(Of course, it's also possible to enjoy magnificent Victoria Falls without jumping off a cliff…  You can spend an afternoon walking the one-and-a-half-mile rim of the falls, with numerous dramatic viewpoints (bring your raincoat), or book a helicopter for the eagle's view. We love the Victoria Falls Hotel, an African icon that has seen history pass through its doors since 1904.)
What to See and Do
Don't miss
Visit Hwange National Park (the country's largest park, covering an area the size of Belgium) for a classic African safari: spectacular Big Five game viewing, bush walks with Zimbabwe's world-renowned guides, sleeping under the stars, watching elephants up close from the safety of a hide.
Canoe down the Zambezi (a 90-minute flight downstream from Vic Falls) in remote and untouched Mana Pools National Park, a UNESCO World Heritage Site. There is nothing more peaceful than drifting by a herd of elephants drinking from the shore, and nothing more exhilarating than negotiating your small craft through a large pod of hippos. Mana Pools has a large lion population and massive numbers of most of the Big Five, excluding rhino.
Delve into the history and culture of Zimbabwe at Matobo National Park. Clamber over rocky hills and ancient boulders to search for some of the 2,000 San "bushman" rock art paintings, or visit one of the villages of the Matabele people to have your fortune told by a traditional sangoma. From the historical tribal wars to more recent colonial incursions (Cecil Rhodes is buried here), Matobo offers good wildlife viewing plus serious cultural and historical insight. At the owner-run Camp Amalinda, the nine beautiful chalets seem to be carved out of the rock itself.
Visit Lake Kariba and stay at the historic Bumi Hills Safari Lodge, perched at a lofty height over the lake, or take a cruise on the recently launched luxury private houseboat Matusadona. The latter can be combined with a stay in remote Matusadona National Park; my favorite option there is Musango Safari Camp.
Bragging rights
We love to arrange genuine and authentic cultural exchanges for our clients. Whether you'd like to share a meal with a Zimbabwean family, join some school kids for a friendly soccer match, make jewelry with the village grandmothers, visit a medical clinic, or help in the local garden, we can make it happen.