The insider advice on this page is from one of Wendy's Trusted Travel Experts for southern Africa: Cherri Briggs of Explore, Inc.
Cherri—who splits her time between homes in Zambia and Colorado—has spent the past 25 years combing the African continent to create unique travel experiences: canoeing the Zambezi; galloping on horseback with zebra and giraffe across the Okavango Delta; scuba diving off Mozambique; and exploring the remote corners of Ethiopia, Gabon, Madagascar, Cameroon, and the Congo Basin. She and her trusted deputy, Katie McDonough, ensure that clients—both private travelers and groups—enjoy excellent value and a smart selection of lodges and camps in Southern and East Africa. Cherri serves on the boards of several African conservation organizations, and she selects lodges that support local communities and invest in conservation. In 2013 she was appointed Honorary Consul to the USA by the Zambian government, and in 2014 she became the first non-citizen appointed to the Botswana Tourism Organization.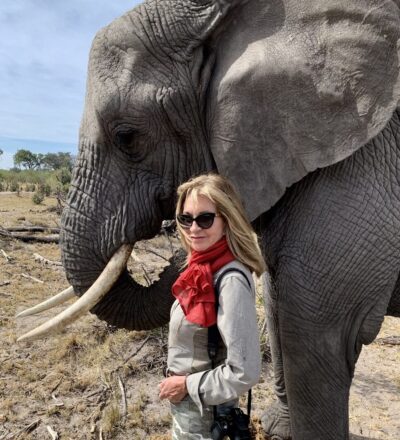 What to See and Do
Most underrated places
Masoala National Park is a treasure, perfect for nature lovers seeking pristine primary rainforest, insanely pure beaches, and prolific marine wildlife. It has it all, without the crowds. Activities include guided forest walks, kayaking, snorkeling, river canoeing, sunset sails on dugout canoes, cultural visits, and whale watching.
Mandrare River Camp, in the far south of the park, is undiscovered and as authentic as it gets. Highlights there are the cultural performances by warm residents of the region, local wrestling matches, kayaking across the river to visit ancient burial sites, and guided hikes to the rare spiny forest for finding yet more endemic species of lemurs.
Most overrated places
Nosy Be, an island off the northwestern coast of Madagascar, is chockablock with large, all-inclusive resorts that draw European sun seekers. The most populated areas are increasingly seedy and known for a thriving prostitution industry and mass tourism. The sea is unimaginably beautiful here, however, so it is worth visiting the nearby outer islands like Tsarabanjina (see "Cheap thrill" and "Meal worth the splurge"), where you'll find perfect white beaches, vibrant marine wildlife, and privacy.
Berenty, in the far south, is known for its ring-tailed lemurs and dancing sifakas, but it's a highly contrived environment and a no-go for conservationists: Many of the lemur species aren't indigenous to the area and are fed like zoo animals to create a profitable tourism experience.
Hidden gems
The newly opened Fondation H contemporary art gallery. In a historic building in the center of the capital, this new space is intended to be a place of creation and dialogue for artists from Madagascar, Africa, and its diasporas. Combine a visit here with a walking tour of Antananarivo guided by one of Cherri's local experts, and end your day with a superb meal at the Museum of Photography. It's filled with old photographs and in-depth descriptions about the history and culture of Madagascar, and the superb café has a great view of the city.
Cheap thrill
Snorkeling with whale sharks—the world's biggest fish–off Nosy Sakatia, a small island to the west of Nosy Be. You can go with a group, but a private snorkel experience is only a bit more expensive and worth the extra cost.
How to spend a lazy Sunday
From July to October, see a Hira Gasy show in Tana (shorthand for Antananarivo). A musical tradition, particularly among the Merina ethnic group of the highland regions around the capital, it's a daylong spectacle of music, dance, and kabary oratory, performed by troupes typically related by blood or marriage, and it's free for anyone to attend.
Bragging rights
Depending on the season and weather, Cherri can arrange for you to visit Black Lemur Camp, a unique community conservation project—accessible only by helicopter—that protects the world's only black lemur species. You must be relatively fit and passionate about the environment to enjoy this somewhat basic excursion, but if you don't want to overnight in the camp's small thatched cottages, you can fly there for the day from Miavana, Madagascar's most exclusive private-island resort. Cherri can arrange special meetings with the researchers or (if the timing is right) participation in the collaring or medical-data collection of the lemurs. It's also possible to see the critically endangered golden-crowned sifaka here.
Where to Stay and Eat
Best-value splurge hotel
Antananarivo's six-room Lokanga Boutique Hotel. It's a charming French colonial property—decorated with antiques and old maps and photographs—that offers million-dollar views, wonderfully warm staff, and great food. Book one of the two rooms on the top floor, which look out over the city, and start a trip to Madagascar with sunset cocktails on the hotel's terrace. Cherri's travelers receive a complimentary bottle of wine and snacks upon arrival.
Restaurant the locals love
The Citizen, in Tana, is a casual place that serves five-star food on a lovely terrace overlooking the city. The crowd is as diverse and interesting as the cuisine, with expats and diplomats from all over the world mingling with local VIPs.
Dishes to try
Mofo Gasy, Madagascar pancakes made of cassava flour. The best are at Maison Gallieni Guest House, but they are only available to travelers staying there. (The hotel itself is lovely.)
Order Zebu (local beef) in Tana, seafood on the coast, and fantastically inventive organic vegetarian dishes everywhere. Madagascar has inherited amazing gastronomy, thanks to its varied Asian, African, and European influences.
Meal worth the splurge
The Divine House restaurant of Tsara Komba Lodge (on a tiny island off Nosy Be) is a small miracle of gastronomic perfection. The very charming and modest chef Tiana regularly trains at Michelin-starred kitchens in Paris and creates food on par with his restaurant's impeccable views. His use of local spices—including rare pepper and herbs that grow only in a particular forest of Madagascar—is worth traveling halfway around the world for.
.