The insider advice on this page is from one of Wendy's Trusted Travel Experts for southern Africa: Cherri Briggs of Explore.
Cherri, who has homes in both Botswana and Zambia—where she knows everyone who's anyone, including all the government VIPs —has spent the past 25 years creating unique African travel experiences that include canoeing the Zambezi River, running with zebra and giraffe on horseback across the Okavango Delta, and exploring remote corners of Africa including Ethiopia, Madagascar, Mozambique, and Sudan. She books directly with service providers, cutting out middlemen to ensure that her clients get the best value and the smartest selection of lodges and camps. Cherri has worked in conservation for decades, has served on the boards of African conservation organizations, and works only with lodges that follow the best sustainability practices and support local communities. In 2013 she was appointed Honorary Consul to the USA by the Government of Zambia, and in 2014 she became the first non-citizen to be appointed to the Botswana Tourism Organization.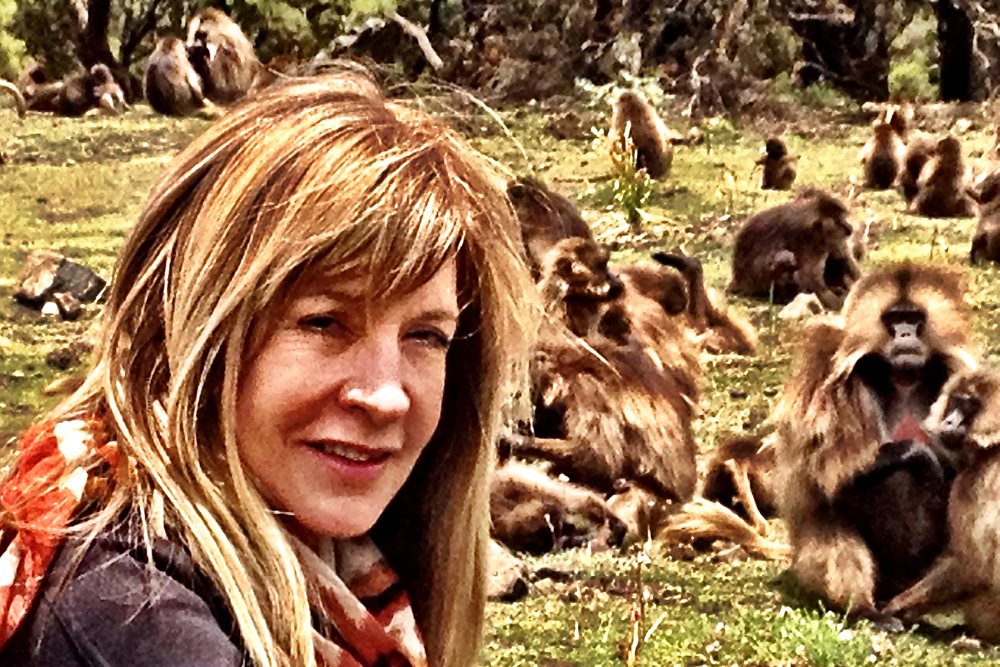 Camps, Lodges, and Meals
Best-value safari camp
Amanzi Bush Camp in the Lower Zambezi has just opened its four spacious and beautiful accommodations in the most remote part of the Zambezi National Park, near Mozambique. Now is the time to book, while special opening rates are in effect and before people find out about this amazing new camp. The camp is especially well-suited to small groups or families, as you can have the entire place to yourself.
Lodges and camps worth the splurge
Luangwa House in South Luangwa National Park is an awesome thatched-roof bush villa that looks straight out of an African fairy tale. Its four luxury suites are all equally gorgeous, and the common areas are cushy and open onto amazing vistas, while the pool is a prime spot for elephant viewing. The house has direct private access to the park and an exclusive game drive area for a real and absolutely exclusive sense of the wild.
Baines' River Camp offers eight gorgeous suites set on the banks of the Lower Zambezi, just outside the national park. Its fishing guides are the best in the business and—with amenities like cappuccino and air-conditioning—it's easily the most luxurious lodge in Zambia. Baines can also organize an easy transfer across the Zambezi to Zimbabwe's Lake Kariba, where their new luxe houseboat, the Matusadona, is moored. It's the ultimate way to end a long safari: You can read, watch wildlife on the shore, fish, or just relax on your own private yacht.
Best lodge for families
Mfuwe Lodge in the South Luangwa National Park has a huge pool, great game viewing from the massive deck, and a very lively family scene that draws both international visitors and a loyal expat clientele. The guides have loads of experience handling kids and know how to keep game drives fun and engaging. There's also a wonderful "interactive" buffet that allows kids to design their own pizzas and other dishes, and opportunities for young guests to meet and interact with village kids in a meaningful way. The game viewing never disappoints (there are leopards and lions everywhere!) and the spacious two-story family rooms allow parents to relax in luxurious privacy on the lower level, while kids sleep upstairs. Mfuwe is easily paired with a visit to Zimbabwe's Victoria Falls, where kids can ride elephants and engage in a whole host of adrenaline-fueled activities.
Must-have dish
Nshima, a sort of paste made from white cornmeal, is the local staple served with local sautéed spinach, onion, tomato, and spices. I love the dried and crushed cucumber seed garnish. For more intrepid types, mopane worms are delicious when served fried and salted. (They're best enjoyed in the dim light, where the eyes aren't quite as noticeable.)
What to See and Do
Don't miss
The Bangeula Wetlands, a pristine habitat where rare mammal and bird species still thrive. Highlights include the black lechwe antelope, almost never seen outside this area, and the extremely rare shoebill, a fascinating giant bird that reminds me of the extinct dodo. I recommend that travelers stay at one of the lodges in the nearby Kasanka National Park or book a private mobile safari, as accommodations near the wetlands are lacking. Like Bangeula, Zambia's only migration is a very well-kept secret: Every November, thousands of wildebeest move across the remote Liuwa Plains, located on the border with Angola. Both destinations are far from the crowds, well off the track, and not easily accessed—but worth it!
Don't bother
Visiting the town of Siavonga on Lake Kariba. It was vibrant in the 80s, and though it remains a draw for tourists, the town has slipped and the accommodations are down right depressing. The lake on the Zambian side is also disappointing: It's hard to access wildlife areas due to lack of infrastructure, and the waters are often too busy with fishermen and speedboats. You can't jump in to cool off either, as it is full of massive crocodiles! On the Zimbabwean side, though, the lake borders Matusahonha National Park, one of that country's most remote parks, and one that teems with wildlife.
Walking with habituated lions: Though it can admittedly make for dramatic-looking photos, this activity is ultimately irresponsible from a conservation standpoint. Where do hundreds of lions that have been raised to have no fear of humans go after they are too old (and dangerous) to pose for a picture? I don't believe they're released into the wild, as many operators claim, and so I counsel people to stay away.
Best for thrill-seekers
Whitewater rafting on the Zambezi from Livingstone ranks as number-one in my book of hair-raising adventures! Grade 5 rapids at every turn give even the most experienced rafter a thrill a minute, with lots of unplanned swimming sessions! This is a serious high-adrenaline pursuit and comes with a fair amount of risk.
For those less inclined to danger, canoeing the Lower Zambezi is a less risky endeavor, though the robust hippo and croc populations guarantee an adrenaline rush.
Micro-lighting: It's safe (neither of the two operators in Livingstone has had an accident in over 15 years) and way more thrilling than a helicopter to see wildlife from John Coppinger's camp in Luangwa or to fly over Victoria Falls.
Bragging rights
Visit one of Explore's Direct Impact Africa projects in the Lower Zambezi/Chiawa area, where we organize highly personalized experiences tailor-made to the interests and expertise of our clients and guarantee a meaningful, authentic exchange with local people. For instance, when a female pediatrician traveler wanted to work with local midwives, we brought nine village midwives to the local clinic where the pediatrician worked with them for two days to teach them advanced techniques for dealing with troubled births. (A month later, a newborn was saved using the skills imparted by the pediatrician). We can also plan a day of interactive cross-cultural exchange between your children and local children.
Prime picnic spot
There's no more dramatic setting for a picnic than Livingstone Island, perched high atop Victoria Falls. You can even swim up to the edge of the falls when the water is low (from late September through October) for an exhilarating paddle and absolutely awesome pics.
Best spot for a sundowner
As David Livingstone wrote in his journal, "At 6 o'clock the sundowner ritual begins. . . . This is a time-honored social routine. . . . Groups of up to a couple of a dozen would visit each other for a drink, to gossip and exchange news." This tradition lives on to this day, with a seemingly infinitude variety of great sundowner spots throughout Zambia.
My favorite "wild spot" is a small white dab of sand in the middle of the river in the heart of the Lower Zambezi National Park. You arrive by boat, and your cocktails and appetizers are set up on a white linen table. Then you watch the parade of elephants crossing the great Zambezi as you sip your gin-and-tonic or sauvignon blanc while the sun sets over the escarpment and hippos grunt contentedly in the background. It's the best!
The Sunset Bar at the Royal Livingstone Hotel, in Livingstone, is a more civilized venue, where you can see and hear the spray from Victoria Falls as you sip Champagne accompanied by baroque music in the background.