The insider advice on this page is from one of Wendy's Trusted Travel Experts for Spain and Portugal: Virginia Irurita of Made for Spain & Portugal.
Born and raised in Spain, Virginia left a decade-long career in banking in London and Madrid to found her boutique trip-planning firm in 1999. By popular demand, she later expanded her scope to include Portugal too—a natural fit, given that she speaks Portuñol (a mix of Spanish and Portuguese). She has a little black book thick with the names of local experts—museum curators, architects, chefs, flamenco dancers—eager to show you their corners of the Iberian peninsula. Her bespoke itineraries extend to the Balearic Islands, Azores, and Madeira too. Virginia has a particularly keen interest in wine and winemaking—so keen, in fact, that she bought herself a vineyard on the banks of the Duero River—and she is especially well-connected in the foodie world. So, if you're planning a corporate retreat in the wine country or a cultural tour for museum benefactors, look no further. Virginia's savvy local drivers and clever guides will save you considerable time and hassle. If you prefer to rent a car and drive yourself, or you're seeking more limited arrangements, click to Ask Wendy for a different recommendation.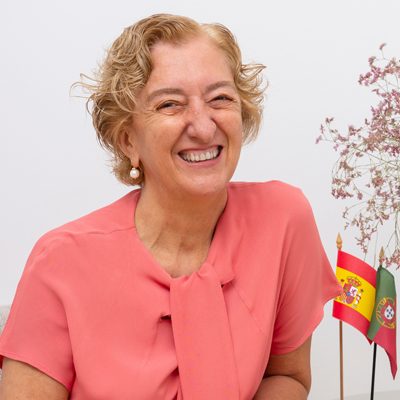 Why Go
Portugal's beautiful southern region, the Alentejo, boasts some of Europe's most charming towns and farmland, plus vineyards, ancient historical sites, and delicious traditional cuisine.
Things to Do and See
Hidden gem
Monsaraz is an exquisite walled village with the oldest bullfighting arena on the Iberian Peninsula.
Most underrated place
Cromeleque dos Almendres is a prehistoric monument of enormous rocks. Imagine Stonehenge with no entrance fee—just an archaeological wonder at the end of a walk through picturesque countryside. You can also visit at night for great stargazing.
Most overrated place
Comporta is beautiful but it's gotten too touristy. During the summer, the beach gets truly packed by locals, many of whom bring boisterous, loud kids.
Cheap thrill
A picnic of Alentejo wines, ham, and sausages; you get amazing quality—equivalent to Spain's famous jamón ibérico—for little money.
How to spend a lazy Sunday
Drive the peaceful roads of the Alentejo, enjoying the vistas of vineyards, olive trees, and flowers. Or go for a hike in the montado—a common landscape that combines woodland and pastureland, with citrus and olive plants growing beneath centuries-old cork trees, all attracting wildlife.
Where to Stay and Eat
Best-value splurge hotel
The Convento do Espinheiro is an ancient convent turned luxury hotel just outside Evora, a centuries-old city and UNESCO World Heritage Site. The hotel is a gorgeous mix of old and new. The Deluxe Convent rooms were inhabited by Portugal's kings during the 15th and 16th centuries. Travelers who book through Virginia get a bottle of the exclusive olive oil produced at the convent (one of the trees there is 1,100 years old).
Restaurants the locals love
Divinus Restaurant, inside the Convento do Espinheiro (see "Best-value splurge hotel"), serves traditional Alentejo cuisine inside the monastery's former wine cellar; don't miss the chestnut soup (sopa de castanha).
Restaurante Fialho is one of the most popular restaurants in Evora. Try their black pork with traditional migas, a kind of bread pudding (porco preto com migas tradicionais).
In Estremoz, Sao Rosas serves traditional petiscos—Portuguese tapas—from Alentejo with local wines.
Dishes to try
In the inland Alentejo, try the baby lamb chops (Costeletas de cordeiro); they are fantastic at O Moinho do Cu Torto, in Evora.
On the coast, try rice with shrimp (arroz com camarões). You'll find a delicious version at just about every local restaurant.
Meal worth the splurge
Tasquinha de Oliveira, in Evora, has only a handful of tables and serves local dishes with ingredients of the highest quality. The owner himself will likely give you his personal attention.