The insider advice on this page is from one of Wendy's Trusted Travel Experts for Spain and Portugal: Virginia Irurita of Made for Spain & Portugal.
Born and raised in Spain, Virginia left a decade-long career in banking in London and Madrid to found her boutique trip-planning firm in 1999. By popular demand, she later expanded her scope to include Portugal too—a natural fit, given that she speaks Portuñol (a mix of Spanish and Portuguese). She has a little black book thick with the names of local experts—museum curators, architects, chefs, flamenco dancers—eager to show you their corners of the Iberian peninsula. Her bespoke itineraries extend to the Balearic Islands, Azores, and Madeira too. Virginia has a particularly keen interest in wine and winemaking—so keen, in fact, that she bought herself a vineyard on the banks of the Duero River—and she is especially well-connected in the foodie world. So, if you're planning a corporate retreat in the wine country or a cultural tour for museum benefactors, look no further. Virginia's savvy local drivers and clever guides will save you considerable time and hassle. If you prefer to rent a car and drive yourself, or you're seeking more limited arrangements, click to Ask Wendy for a different recommendation.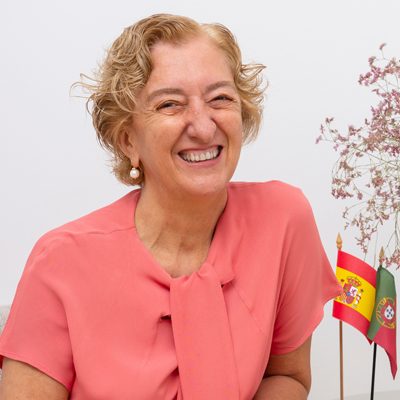 Where to Stay and Eat
Best bang-for-your-buck hotel
Margot House is an upscale but quite affordable bed-and-breakfast on the Paseo de Gracia—one of the most exclusive and expensive blocks in the heart of the modernist quarter. It is located one floor above street level so you have a good view of the goings-on, and you can see modernist stars Casa Amatller and Casa Batilo from your bed. It's the kind of place that makes you feel as if you are in your own home.
Best-value splurge hotel
The Serras Hotel is a boutique gem located just between the Gothic Quarter and the port, with a unique design and chic rooftop bar offering privileged views. The service is discreet and all-encompassing, and the breakfast delightful. This place has a luxe home-away-from-home feel. Book a Grand Deluxe Room with a balcony looking out to the Mediterranean or the Gothic Quarter.
Restaurant the locals love
Bar del Pla is a much-loved spot in the Born neighborhood that somehow feels hidden from the crowds visiting the nearby options. Go here for vermouth, like a true Barcelonian, and indulge in seasonal tapas in an informal setting.
Must-have dish
Pan tumaca, a staple of Catalan gastronomy, couldn't be simpler or more delicious: toasted bread smeared with a ripe tomato, drizzled with olive oil, and seasoned with salt and a little garlic—fantastic. Try it with Spanish ham and a glass of cava, the local sparkling wine.
Meal worth the splurge
Tickets is chef Albert Adriá's playful tapas bar, where tables are strewn between open kitchens and each dish is a show. Reserve in advance for a chance to live the full Adriá brother experience, liquid olive included, and don't miss dessert straight from a scene in Charlie and the Chocolate Factory.
Prime picnic spot
Settle yourself near one of the four spouting griffins that guard the monumental fountain in Parc de la Cuitadella. Commissioned for the park's inauguration in 1881, the fountain is bedecked in statuary that includes a giant crab (its pincers serve as stairs), a reflecting-pool Venus on an open clamshell, and an Aurora driving her chariot on high.
What to See and Do
Don't miss
Barrio de Gràcia, a lively, low-rise neighborhood of beautifully preserved modernist houses and clothing shops frequented by locals. Once an independent town, it now feels like a small city tucked within the bigger one.
Don't bother
Las Ramblas, the central boulevard and pedestrian mall, has been taken over by pickpockets and prostitutes; and La Boqueria, once a lively market where local people shopped, is more like a museum. Visitors go there to take pictures of food instead of buying it.
Hidden gem
Check out one of Gaudí's lesser-known works, the Palau Güell. This urban palace, finished in 1890, was one of Antoni Gaudí's first major works. It's a remarkable example of Art Nouveau and modernism in many ways, thanks to the multitude of materials used—from wood to glass to wrought iron. Many visitors miss this fascinating look at the work that led to the more famous Sagrada Familia and Casa Batllo.
Cheap thrill
The view that you get from the funicular as it sweeps you up to Montjuïc Castle (about 12 euros round-trip). The 18th-century fortress is built on a high hill, and the panoramic view of city, port, and sea is unbeatable.
Bragging rights
Discover the Barcelona open to only those in the know: Spend the morning visiting totally off-the-radar shops, galleries, and workshops to experience the city's lost arts. Visits may include a stop at a renowned shoe maker to have a pair crafted just for you, viewing the private art collection of the owner of the oldest art gallery in Spain, or treasure hunting in one of Barcelona's oldest libraries, located in an original Gaudi building that is closed to the public.
How to spend a Sunday
Enjoying a glass of vermouth. Locals designate the time before the sacred Sunday lunch for aperitivo, and vermouth is experiencing a resurgence these days. You'll find all on-trend locals enjoying a glass on the rocks with an olive and orange slice.