The insider advice on this page is from Wendy's Trusted Travel Expert for Spain and Portugal: Virginia Irurita of Made for Spain and Portugal.
Spanish-born Virginia Irurita left a decade-long career in banking in London and Madrid to found Made for Spain in 1999. By popular demand, she recently expanded her scope to include Portugal too—a natural fit, given that she speaks Portuñol (a mix of Spanish and Portuguese). She has a little black book thick with the names of local experts—museum curators, architects, chefs, flamenco dancers—eager to show you their little corners of the Iberian peninsula. She can guide you to the country that is best for your needs (Spain is more child-friendly, Portugal is less expensive) and mastermind trips to the islands of Mallorca and Ibiza too. Virginia has a particularly keen interest in wine and winemaking. So keen, in fact, that she bought herself a vineyard on the banks of the Duero River. Her bespoke itineraries are wide-ranging: A one-day cruise shore excursion, a month-long honeymoon, a corporate retreat in the wine country, a cultural tour for museum benefactors—all are within her purview. Virginia was also included in Perrin's People, Wendy's award-winning list of top travel specialists, which was published annually in Condé Nast Traveler magazine from 2000 to 2013.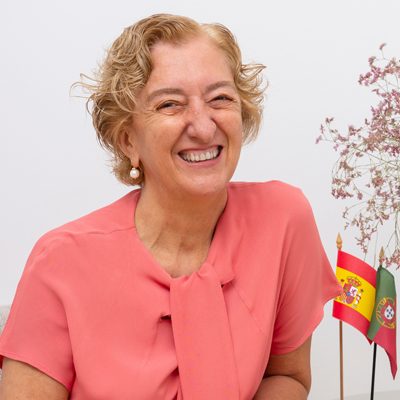 Where to Stay and Eat
Best bang-for-your-buck hotel
Margot House is an upscale but quite affordable bed-and-breakfast on the Paseo de Gracia—one of the most exclusive and expensive blocks in the heart of the modernist quarter. It is located one floor above street level so you have a good view of the goings-on, and you can see modernist stars Casa Amatller and Casa Batilo from your bed. It's the kind of place that makes you feel as if you are in your own home.
Hotel worth the splurge
A hot new five-star property with just 89 rooms has opened near some of Antonio Gaudí's most famous buildings: The One Hotel. The pale-hued contemporary décor is by Jaime Beriestain, the most respected interior designer in Barcelona.
Restaurant the locals love
Friends while away entire afternoons at Vaso de Oro, a tapas restaurant in the seaside district of La Barceloneta. The place hasn't changed in 50 years, and the food is consistently superb. Try the homemade foie gras and the house-brewed beer.
Must-have dish
Pan tumaca, a staple of Catalan gastronomy, couldn't be simpler or more delicious: toasted bread smeared with a ripe tomato, drizzled with olive oil, and seasoned with salt and a little garlic—fantastic. Try it with Spanish ham and a glass of cava, the local sparkling wine.
Meal worth the splurge
A meal at Disfrutar is an experience no matter what you order. A new, very chic restaurant run by three former head chefs from El Bulli, Disfrutar has amazing tasting menus, including all the fabulous molecular-gastronomic concoctions you'd expect from Ferran Adriâ's collaborators. You'll also find excellent cocktails, and tapas.
Prime picnic spot
Settle yourself near one of the four spouting griffins that guard the monumental fountain in Parc de la Cuitadella. Commissioned for the park's inauguration in 1881, the fountain is bedecked in statuary that includes a giant crab (its pincers serve as stairs), a reflecting-pool Venus on an open clamshell, and an Aurora driving her chariot on high.
What to See and Do
Don't miss
Barrio de Gràcia, a lively, low-rise neighborhood of beautifully preserved modernist houses and clothing shops frequented by locals. Once an independent town, it now feels like a small city tucked within the bigger one.
Don't bother
Las Ramblas, the central boulevard and pedestrian mall, has been taken over by pickpockets and prostitutes; and La Boqueria, once a lively market where local people shopped, is more like a museum. Visitors go there to take pictures of food instead of buying it.
Hidden gem
The Hospital de Sant Pau. In the belief that beauty, fresh air, and sunlight are crucial to healing, architect Lluís Domènech i Montaner (he was one of Gaudí's teachers) created a masterpiece of art nouveau: a village-like complex of light-filled pavilions connected by underground corridors and surrounded by gardens. Sant Pau would be hard to miss—except that everyone is so focused on Gaudí. Today, the former hospital is home to a variety of humanitarian organizations and one of the most important medical archives in the world, spanning some 600 years of Catalan history.
Cheap thrill
The view that you get from the funicular as it sweeps you up to Montjuïc Castle (about 12 euros round-trip). The 18th-century fortress is built on a high hill, and the panoramic view of city, port, and sea is unbeatable.
Bragging rights
Come to dinner with the Guilera family at Torre Bellesguard, the Gaudí-designed manor house that has been their home since 1944. Bellesguard is like no other Gaudí creation—a modernist-Gothic take on the medieval castle that once stood here (its ruins are in the garden). After a leisurely aperitivo and a home-cooked meal, your host will lead you on a private tour of this hillside perch drenched in Barcelona history.
How to spend a Sunday
By the water. The traditional Sunday meal in most Spanish homes in paella. Orders yours at a restaurant in La Barceloneta after a day at the beach.