The insider advice on this page is from one of Wendy's Trusted Travel Experts for Spain and Portugal: Virginia Irurita of Made for Spain & Portugal.
Born and raised in Spain, Virginia left a decade-long career in banking in London and Madrid to found her boutique trip-planning firm in 1999. By popular demand, she later expanded her scope to include Portugal too—a natural fit, given that she speaks Portuñol (a mix of Spanish and Portuguese). She has a little black book thick with the names of local experts—museum curators, architects, chefs, flamenco dancers—eager to show you their corners of the Iberian peninsula. Her bespoke itineraries extend to the Balearic Islands, Azores, and Madeira too. Virginia has a particularly keen interest in wine and winemaking—so keen, in fact, that she bought herself a vineyard on the banks of the Duero River—and she is especially well-connected in the foodie world. So, if you're planning a corporate retreat in the wine country or a cultural tour for museum benefactors, look no further. Virginia's savvy local drivers and clever guides will save you considerable time and hassle. If you prefer to rent a car and drive yourself, or you're seeking more limited arrangements, click to Ask Wendy for a different recommendation.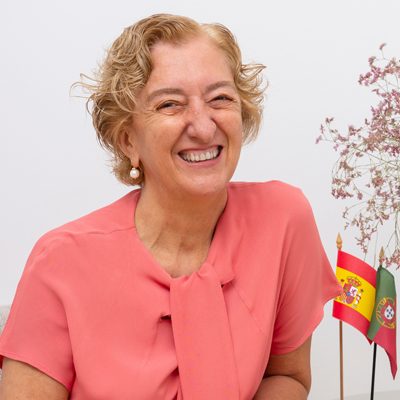 Where to Stay and Eat
Hotel worth the splurge
On the Costa del Sol, Finca Cortesín is one of the country's five best properties. The rooms are huge, the spa is exceptional, and the golf course has won several awards. On a clear day, you can see to Africa. Though the hotel itself isn't on the water, guests have access to a beach club about a mile away (shuttles run regularly)—or you can just stay put and opt for a dip in one of three pools.
Best bang-for-your-buck hotels
Staying at La Bobadilla Hotel is like being invited to a wealthy friend's country estate (one that just happens to be conveniently located between Cordoba, Granada, and Seville). A whitewashed Mediterranean villa set among olive groves, the hotel has a spa and a gastronomic restaurant, as well as horses and bikes for exploring the extensive grounds—and yet, the room rates are very reasonable. Of La Bobadilla's entry-level accommodations, number 47 is a prime pick for the beautiful Moorish woodwork in the ceiling.
Instead of seeing Córdoba on a day trip from Seville, overnight at the incomparable Palacio del Bailio, set inside a 16th-century palace in the heart of this ancient city. Here you're surrounded by both historical sights and modern comforts; witness the Roman ruins that have been unearthed beneath the main patio, viewable through a glass floor. (All of Virginia's travelers are taken on a private tour of the basement to see the ruins up close.) The spacious El Quijote suite has original 17th-century frescoes; room number 21 also has a decadent tub in the middle of the bathroom, and a big window that opens up onto a garden.
Restaurants the locals love
In Córdoba: Casa Pepe de la Juderia. Sit on the rooftop terrace for a great view of the minaret of the old mosque, which is now the bell tower of the cathedral. Try the salmorejo—a chilled tomato soup—or any of the pork dishes.
In Seville: Bodeguita Morales. This tapas bar has been around for over a century, with the atmosphere to prove it. Spinach and garbanzo beans are a typical Spanish dish, but the generous dose of cumin in their version gives it a North African flavor.
Many restaurants have started opening earlier in the evening, and thanks to the mild climate it's possible to sit outside well into November.
Must-have dish
Cold soups, like salmorejo and Ajo Blanco, are a mainstay in Andalusia, as is fried fish (cooked in very hot olive oil that doesn't permeate the meat, similar to the tempura technique of frying). Oxtail stew is another specialty—little surprise given the number of bull ranches in the south.
Meals worth the splurge
Aponiente, in Cádiz, has earned two Michelin stars. Chef Angel Leon, who's known for using laboratory equipment in his kitchen, has revolutionized the way seafood is prepared.
Casa Bigote, at the mouth of the Guadalquivir River in Sanlúcar de Barrameda, is a casual place, but the langoustines (a cousin of the lobster) are delicious—and priced accordingly.
What to See and Do
Don't miss
The entire Cadiz province—both the inland villages and the coastal towns. It's that unbeatable combination of great landscape, fantastic food and wine, incredible beaches, and low prices—all yet to be discovered by foreign travelers.
Ronda is a whitewashed village right in the heart of Ronda Valley with incredible historical monuments and some of the best bird watching on the Iberian Peninsula, as well as incredible hiking.
The twin cities of Ubeda and Baeza (collectively a UNESCO World Heritage Site) have beautiful Renaissance architecture and strong Arabic heritage, but not many visitors. Situated in Jaen province and neighboring the world's biggest olive grove, both towns are full of small restaurants and outdoor cafés offering delicious tapas based on Andalusia's agricultural bounty. The Parador de Ubeda—a lovely, 16th-century palace turned hotel—makes overnighting here a no-brainer.
Don't bother
Politically, Gibraltar is part of the United Kingdom, but geographically it's located in Andalusia. Regardless, travelers who insist on visiting always come back agreeing that it was a waste of time. Perhaps you've heard stories of the semi-wild monkeys; there aren't many left. And while the shopping is VAT–free, the options are meager and nothing special.
Hidden gem
The city of Málaga. Most visitors arrive by cruise ship, then head directly to Granada to visit the Alhambra—thereby missing a treasure trove of sites, including the amazing Moorish castle, the Alcazaba of Málaga; two museums devoted to native son Pablo Picasso (the Museo Casa Natal and the Museo Picasso); collections from Paris's Pompidou Center and St. Petersburg's State Russian Museum; and the Carmen Thyssen Museum's collection of 19th-century Andalusian works.
Cheap thrill
Tapas used to be served free to bar patrons throughout Spain; these days the tradition is carried on only in Granada. Every drink you order gets you another tapa, each bigger and better than the last—no need for dinner!
Bragging rights
Tour the exquisitely decorated palaces of the Alhambra in private at sunset. Free of the crowds that fill the complex during the day, you'll truly feel the magic of the place. The private tour is expensive, but well worth it, especially for an extended family or other large group.
Seville's April Fair is a fabulous experience: Locals arrive—some on horseback—garbed in typical Andalusian dress to eat, drink, and dance the night away at dozens of casetas, or private tents, spread across a fairground near the Guadalquivir River. Many of the tents—where aristocratic families, businesses, and clubs serve fine food and drink—are accessible by invitation only, but Virginia can get her guests inside several of them.
Virginia can also arrange a private visit to the medieval Synagogue of Water in Ubeda, unearthed only about ten years ago just as construction for a new apartment building was about to begin. You'll meet the site's developer who discovered the ruins (which include seven wells, a ritual bath, and a number of artifacts), and who, instead of building the new apartments, dedicated himself to restoring the ancient synagogue. Hearing the stories of the synagogue, the Jewish community of Ubeda before the Inquisition, and the site's most significant archaeological discoveries makes for a thrilling history lesson.
Downtime
Spend an afternoon in Seville walking or biking through the exhibition areas built for the 1929 Latin-American Exposition (a kind of world's fair), which are partially located within María Luisa Park. Many of the expo's extravagant pavilions still stand, repurposed as museums or consulates.
The souvenirs
The best shopping in the region is found in Seville, especially if you're looking for traditional items that are typical of the region. For a wide selection of beautiful fans, or abanicos, go to Abanicos Diaz (not just for flamenco dancers, abanicos were historically used by the women of Andalusia to stave off the summer heat). For mantónes de Manila—those large embroidered shawls named after the Spanish colony—head to Juan Foronda. And check out Sevillarte for ceramics made using Moorish and Renaissance techniques that originated in the 15th and 16th centuries (you can also buy similar pieces in Granada, near the Cathedral).
You can also buy good-quality versions of any of the items above at El Corte Inglés, a department store with outlets in almost every city of Spain.