The insider advice on this page is from one of Wendy's Trusted Travel Experts for Spain and Portugal: Virginia Irurita of Made for Spain & Portugal.
Born and raised in Spain, Virginia left a decade-long career in banking in London and Madrid to found her boutique trip-planning firm in 1999. By popular demand, she later expanded her scope to include Portugal too—a natural fit, given that she speaks Portuñol (a mix of Spanish and Portuguese). She has a little black book thick with the names of local experts—museum curators, architects, chefs, flamenco dancers—eager to show you their corners of the Iberian peninsula. Her bespoke itineraries extend to the Balearic Islands, Azores, and Madeira too. Virginia has a particularly keen interest in wine and winemaking—so keen, in fact, that she bought herself a vineyard on the banks of the Duero River—and she is especially well-connected in the foodie world. So, if you're planning a corporate retreat in the wine country or a cultural tour for museum benefactors, look no further. Virginia's savvy local drivers and clever guides will save you considerable time and hassle. If you prefer to rent a car and drive yourself, or you're seeking more limited arrangements, click to Ask Wendy for a different recommendation.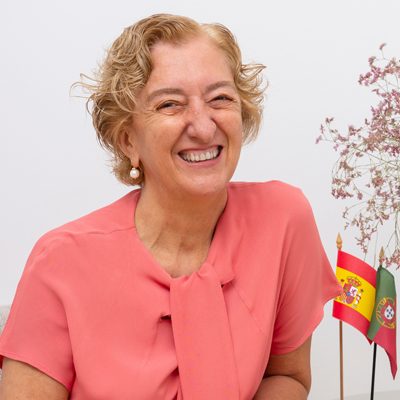 What to See and Do
Don't miss
Corral de la Morería, the first flamenco tablao in the world to receive a Michelin star. This family-run tablao, open since 1956, is the place to catch the best flamenco performances in the country (many dancers who only perform in large venues make exceptions for intimate shows here) after enjoying a fabulous meal.
Don't bother
Eating in the Plaza Mayor. This historical square is a sight to be seen, but it's filled with buskers who make a longer stay unpleasant, and the restaurants geared toward tourists should be avoided at all costs by anyone looking to enjoy true Spanish cuisine.
Cheap thrill
Head to La Latina's Mercado de la Cebada on the weekend, when the fish markets turn into full-on restaurants that will prepare to your liking whatever seafood you choose, be it fresh ceviche, classic Galician octopus, or spicy tuna tartar—all for a fantastic price. Grab a bottle of wine and one of the makeshift tables for a true local experience.
Bragging rights
Spend an evening over tapas and wine with Margarita M. Borbón Dos Sicilias, a relative of the King of Spain. Away from the glamorous lifestyle shown in the press, Margarita will share anecdotes from her daily life and travels, and stories from her family's past and present, while doing what she loves most—enjoying a casual dinner with friends.
Chef Pilar Latorre will welcome you into her Madrid home for a professional cooking class in her atelier. Pilar is a Le Cordon Bleu–trained chef known in Spanish culinary circles for both her Mediterranean cuisine and her French and Asian specialties that she elevates with a creative touch. Her personal relationships with the top Spanish chefs, and her time in the kitchens of culinary stars Ferran Adrià and Juan Marí Arzak, have given her first-hand knowledge of the many secrets of avant-garde European cooking. After learning her recipes, you will enjoy the meal in her dining room, surrounded by a remarkable collection of Spanish art and a crackling fireplace.
Downtime
Check out the boutiques in the Chueca neighborhood to find chic homewares, fashions, and accessories that you would never see in the U.S. Take a break from the treasure-hunting at Bocadillo de Jamón y Champán, where you can snack on just that: a jamón sandwich paired with a glass of champagne
Where to Stay and Eat
Best bang-for-your-buck hotel
The Heritage Madrid Hotel is the new kid in town from the team behind the Orfila, offering a true local experience in the residential Salamanca neighborhood. This boutique property has a secret garden in the sky (perfect for pre-dinner drinks), charming décor, and a restaurant by Michelin-starred Mario Sandoval. It feels more like visiting your chic relative's home than staying in a hotel—and since the prices are excellent, it's worth splurging on a corner Junior Suite with a balcony overlooking Diego de Léon Street.
Best-value splurge hotel
The Gran Meliá Palacio de los Duques offers modern luxury within a former palace, combining classic charm and service with the touches travelers are looking for today. Hidden on a quiet side street between the Royal Palace, Opera, and Plaza de España, this hotel is a refuge steps away from the hustle and bustle of the city, and its proximity to historical Madrid is best appreciated from its rooftop pool (available only to guests), where you can take in the most incredible views. The Deluxe Rooms are considerably larger than the standard ones and give you access to a VIP lounge with an open bar.
Restaurants the locals love
Everyone is talking about Étimo these days. The restaurant, opened by chef Begoña Fraire in 2018, focuses on fresh, organic, and seasonal produce and meat, and elevates them in a way that has revitalized the Madrid culinary scene. Madrileños are rushing in to get a taste of the daily four-course menu (60 euros) before that becomes impossible as Michelin buzz increases.
Must-have dishes
Bocadillo de calamares (a baguette stuffed with batter-fried squid) is a Madrid specialty and the perfect ending to a stroll through the old quarter or the Rastro flea market on Sunday.
Huevos estrellados (smashed fried eggs over a bed of crispy chips) is the signature dish at Casa Lucio. The restaurant is one of the most famous in Madrid. Lucio began working here when he was 12 years old and ended up buying the place; it's got great ambience, delicious, high-quality food at affordable prices. Best dishes to have here are the eggs, the tripe, and the roast baby pig..