The insider advice on this page is from one of Wendy's Trusted Travel Experts for Spain and Portugal: Virginia Irurita of Made for Spain & Portugal.
Born and raised in Spain, Virginia left a decade-long career in banking in London and Madrid to found her boutique trip-planning firm in 1999. By popular demand, she later expanded her scope to include Portugal too—a natural fit, given that she speaks Portuñol (a mix of Spanish and Portuguese). She has a little black book thick with the names of local experts—museum curators, architects, chefs, flamenco dancers—eager to show you their corners of the Iberian peninsula. Her bespoke itineraries extend to the Balearic Islands, Azores, and Madeira too. Virginia has a particularly keen interest in wine and winemaking—so keen, in fact, that she bought herself a vineyard on the banks of the Duero River—and she is especially well-connected in the foodie world. So, if you're planning a corporate retreat in the wine country or a cultural tour for museum benefactors, look no further. Virginia's savvy local drivers and clever guides will save you considerable time and hassle. If you prefer to rent a car and drive yourself, or you're seeking more limited arrangements, click to Ask Wendy for a different recommendation.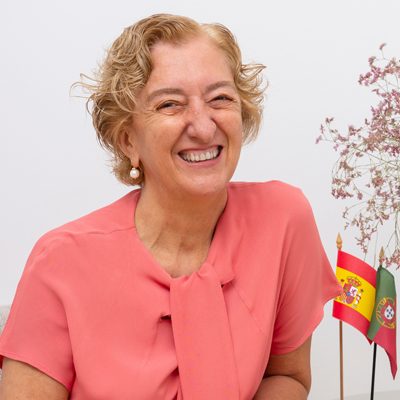 What to See and Do
Don't miss
Corral de la Morería, the first flamenco tablao in the world to receive a Michelin star. This family-run tablao, open since 1956, is the place to catch the best flamenco performances in the country (many dancers who only perform in large venues make exceptions for intimate shows here) after enjoying a fabulous meal.
With the recent boom in gastronomy, Madrid's centuries-old food markets have been transformed into gourmet spaces where you can taste elaborate and succulent dishes. Virginia's culinary guides know which markets deserve a mandatory visit for tapas with a side of history.
Don't bother
Eating in the Plaza Mayor. This historical square is a sight to be seen, but it's filled with buskers who make a longer stay unpleasant, and the restaurants geared toward tourists should be avoided at all costs by anyone looking to enjoy true Spanish cuisine.
Cheap thrill
Cross the Segovia Viaduct, which connects the Royal Palace to Las Vistillas Park. Have a coffee in one of the terraces of Las Vistillas, and don't miss the view to the Almudena Cathedral. If you are in town in August, don't miss the traditional Virgin de la Paloma Festival—one of Madrid's most important summer fiestas—which takes place in Las Vistillas' gardens. This is a great time to soak up the atmosphere on the streets, with people in traditional local costumes and dancing the chotis. Along with religious traditions like the procession of the Virgin, there are street shows, music of every kind, and tapas routes. Especially after sunset, Spaniards come out to have a drink at the outdoor bars and see the streets decorated with lights and garlands.
Bragging rights
Spend the morning art-gallery-hopping with Pablo Alvarez de Toledo, an artist, university professor, and top art expert with more than 20 years of experience. Discover the artistic vibrancy and diversity of Spain´s most cutting-edge art galleries.
Downtime
Check out the boutiques in the Salamanca, Fuencarral or de las Letras neighborhoods to find chic homewares, fashions, and accessories that you would never see in the U.S. Take a break from the treasure-hunting at Restaurante Cadaqués to enjoy one of their spectacular wood-fired rice dishes with a glass of Alvariño.
New and noteworthy
The Royal Collections Gallery will open its doors in summer 2023 in the Campo del Moro gardens, next to the Almudena Cathedral and the Royal Palace. Its collection will ultimately run the gamut from tapestries and carriages to furniture, sculpture, architectural elements, paintings, and other pieces of art or history treasured at one time by the kings of Spain.
Where to Stay and Eat
Best bang-for-your-buck hotel
Located on a quiet street in Madrid's city center, Hotel Orfila is a Relais & Châteaux boutique hotel housed in a 19th-century palace. Its spacious rooms and suites are furnished with high-quality fabrics, intricately patterned wallpapers, and traditional wooden furniture. There is also a wonderful restaurant serving avant-garde cuisine and a fabulous afternoon tea service.
Best-value splurge hotel
Surrounded by stately embassies and upscale residential buildings, the five-star URSO Hotel & Spa combines neo-classical style with contemporary comforts. Its marble floors, oak paneling, and impeccable decor reflect the historic splendor of this 20th-century palace; modern additions like the indoor plunge pool, fitness facilities, and spa cement its status as a haven of 21st-century luxury.
Restaurants the locals love
At Jurucha, located in the heart of the Salamanca district, you will feel the real Madrileño vibe. Order a caña (a draft beer, served in a small glass to stay cold) accompanied by tapas.
It doesn't get much more traditional than La Tasca Suprema, which has been serving locals simple, comforting dishes for more than 125 years.
Meal worth the splurge
Traditional and avant-garde sensibilities come together at the Michelin-starred Saddle Madrid, a contemporary space with seasonal menus.
Dishes to try
Bocadillo de calamares (a baguette stuffed with batter-fried squid) is a Madrid specialty and the perfect ending to a stroll through the old quarter or the Rastro flea market on Sunday.
Huevos estrellados (smashed fried eggs over a bed of crispy chips) is the signature dish at Casa Lucio, one of Madrid's most famous restaurants. Lucio began working here when he was 12 and ended up buying the place; it's got great ambience and delicious, high-quality food at affordable prices. (The tripe and roast baby pig are also fantastic.)
Churros con chocolate. Churros are distant relatives of doughnuts; the best way to eat them is while sitting at a table in the old part of the city, relaxing and watching the madrileños pass by.