The insider advice on this page is from one of Wendy's Trusted Travel Experts for Spain and Portugal: Virginia Irurita of Made for Spain & Portugal.
Born and raised in Spain, Virginia left a decade-long career in banking in London and Madrid to found her boutique trip-planning firm in 1999. By popular demand, she later expanded her scope to include Portugal too—a natural fit, given that she speaks Portuñol (a mix of Spanish and Portuguese). She has a little black book thick with the names of local experts—museum curators, architects, chefs, flamenco dancers—eager to show you their corners of the Iberian peninsula. Her bespoke itineraries extend to the Balearic Islands, Azores, and Madeira too. Virginia has a particularly keen interest in wine and winemaking—so keen, in fact, that she bought herself a vineyard on the banks of the Duero River—and she is especially well-connected in the foodie world. So, if you're planning a corporate retreat in the wine country or a cultural tour for museum benefactors, look no further. Virginia's savvy local drivers and clever guides will save you considerable time and hassle. If you prefer to rent a car and drive yourself, or you're seeking more limited arrangements, click to Ask Wendy for a different recommendation.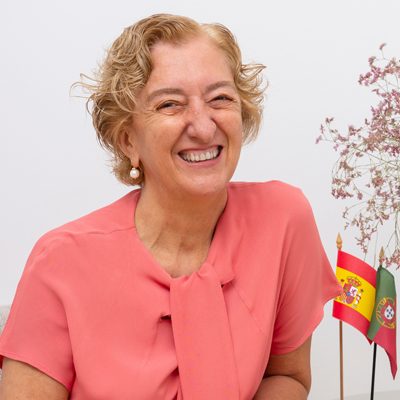 What to Do and See
Most underrated place
Faro, the capital of the Algarve. Most people avoid it, but it's a beautiful city. Walk around the historical port and old quarter; let yourself get a little lost, do some shopping, and people-watch.
Most overrated place
The Benagil caves. Though beautiful, they have become very touristy and draw crowds.
Hidden gem
In general, the hidden gem of the Algarve is the inland area—so many visitors think only of the beaches. Along the coast, the small village of Cacela Velha and the nearby city of Tavira are in an area near the Spanish border that not many people visit. Tavira is what you might call a "slow city," with a big focus on sustainability, maintaining neighborly connections, and preserving the traditional gastronomy. Cacela Velha has one of the best beaches you'll find in Portugal, and beautiful whitewashed houses that retain the character of the old days.
Cheap thrill
Take in the vista from one of the Algarve's many beautiful viewpoints. At the one just underneath the Castle of Santa Catarina, you can look out on Rocha Beach while sipping an orange and maracuyá juice (the latter native to South America, and symbolic of the region's melting pot of cultures) purchased from a roadside stand. Another fantastic viewpoint is the Cabo de Saõ Vicente lighthouse in Sagres; one of continental Europe's most western points, this is the perfect place to enjoy the sunset.
Prime picnic spot
Right outside of the village of Alte—and in many other picturesque inland villages in the area—are some natural springs (fontes) that were once used to wash dishes and clothes. Nowadays, many locals bring a picnic of smoked sausages or barbecue some sardines or baby pork on the spring's stone grill.
How to spend a lazy Sunday
Walking along a beach and stopping at one of the little restaurants by the water to enjoy a local specialty: rice cooked in a cataplana (a hammered copper dish) with prawns or fish.
Where to Stay and Eat
Best-value splurge hotel
Vila Monte Farm House—located on the eastern, more local side of the Algarve—is a true treat. Its Moorish architecture and decoration, and its whitewashed exterior, reflect the classic homes of the region. Its service conveys the relaxed yet attentive hospitality the area is known for: They'll serve your breakfast at any hour of the day, in any part of the hotel you would like. The property's location allows you to enjoy the lush landscapes that those who stay right on the beach often miss, and when you are ready to head toward the coast the staff will take you to their boat, docked about 15 minutes away, so that you can be whisked off to a spectacular, deserted beach.
Restaurants the locals love
Gigi's restaurant, inside the Quinta do Lago golf resort, is the favorite of both locals and foreigners for lunch. Once a very casual place, it has gained fame for its superb seafood (prepared simply, without sauces), and for the big personality of its owner. Be prepared for a walk: Gigi's is located right on the beach, at the end of a very long footbridge over a lagoon and some sand dunes.
If visiting in wintertime: The two outposts of Restaurante Carlos (one in the village of Sagres and another in the capital city of Faro) serve great feijoada: a bean stew cooked with many different meats—or in some cases squid—and served with rice. Another great cold-weather choice here is the pork and clam stew served with potatoes.
Meal worth the splurge
Visit the two-Michelin-star Ocean Restaurant at VILA VITA Parc Resort & Spa in Porches, where you can take in spectacular views of the Atlantic while enjoying the seafood-centric menu. Chef Hans Neuner prides himself on sourcing nearly all of his ingredients locally and uniting diners with Algarvian nature via both his dishes and the intimate dining room, which makes you feel at one with the vast ocean below.