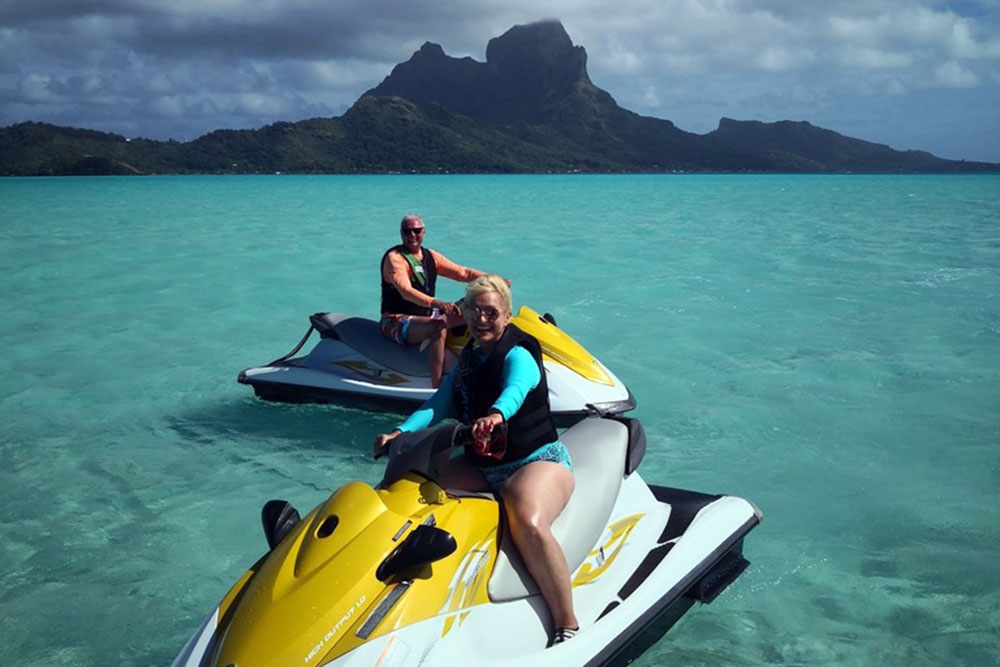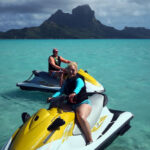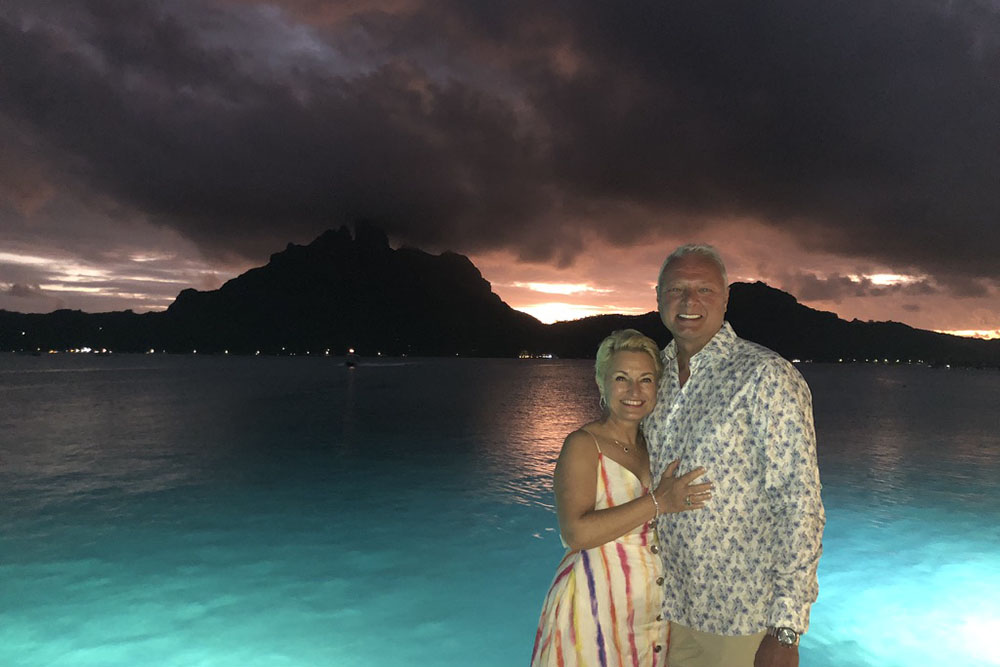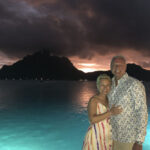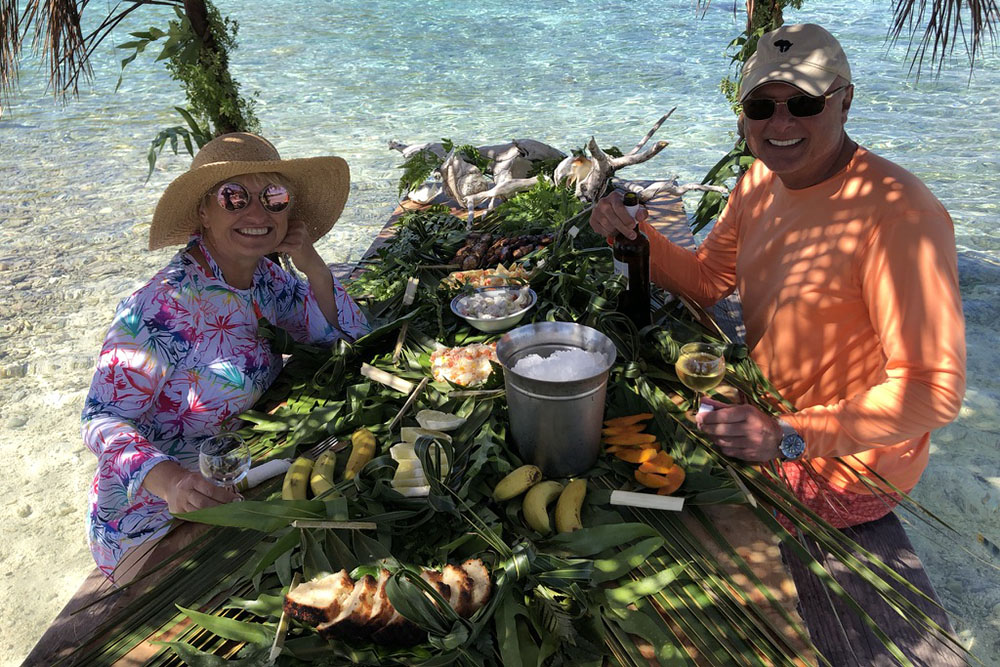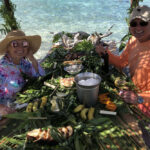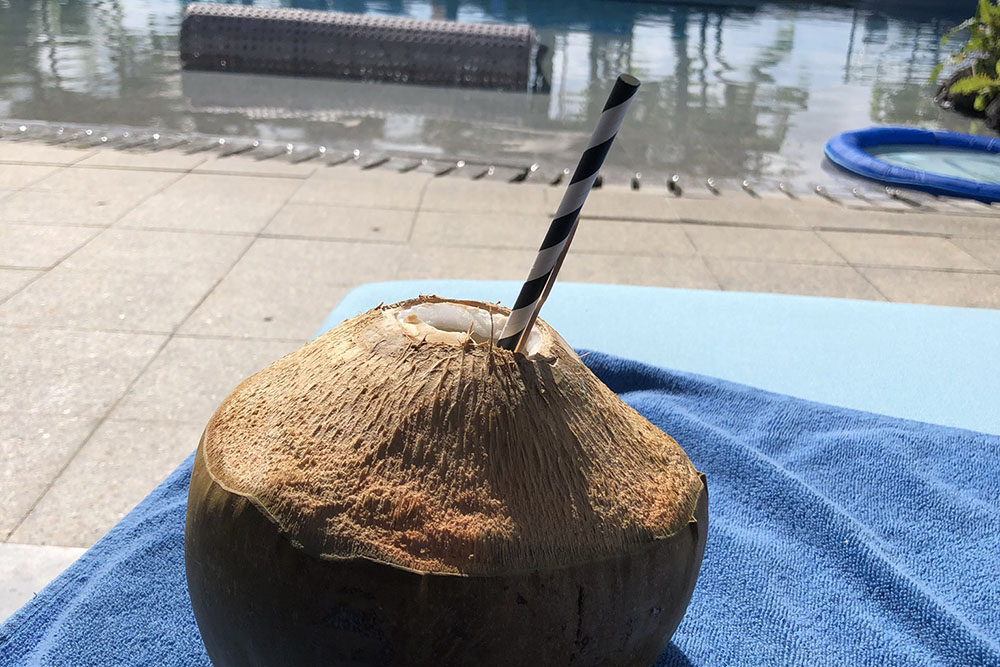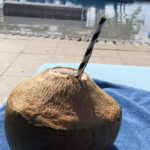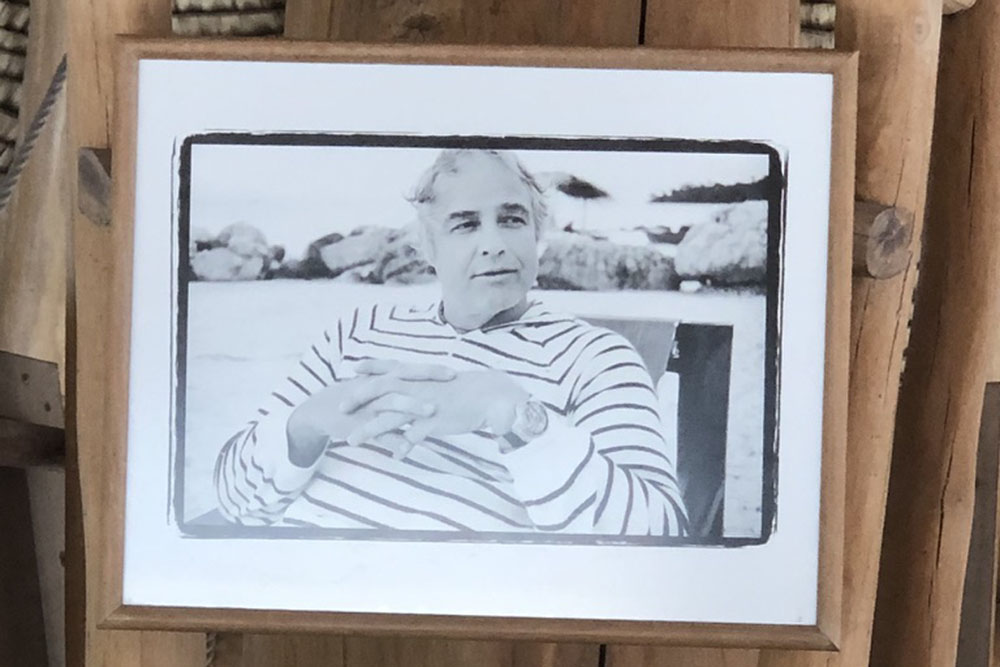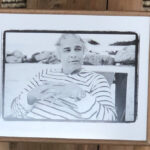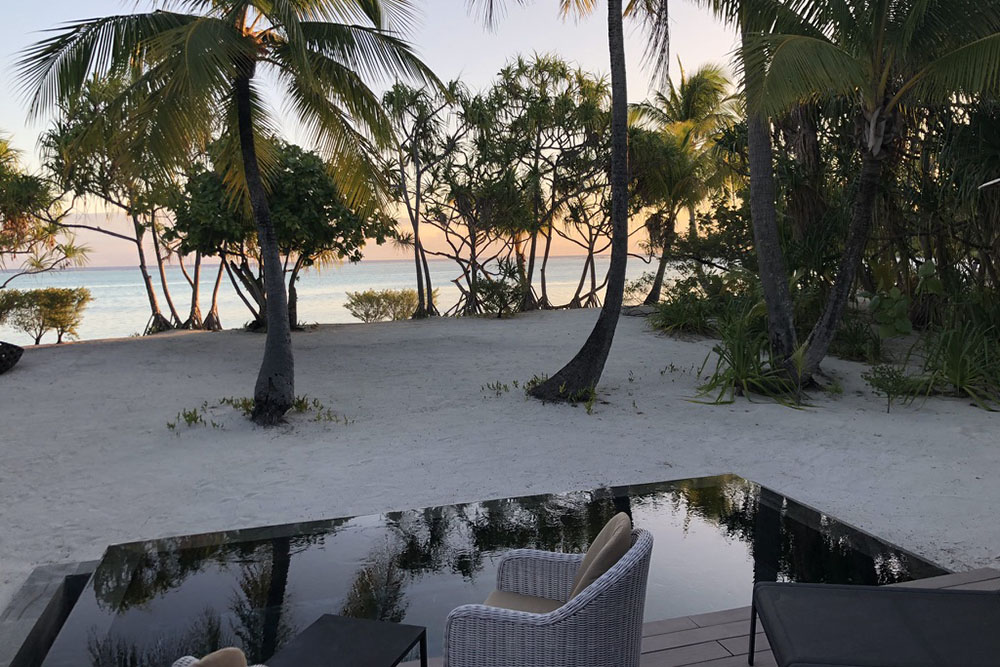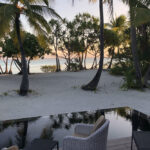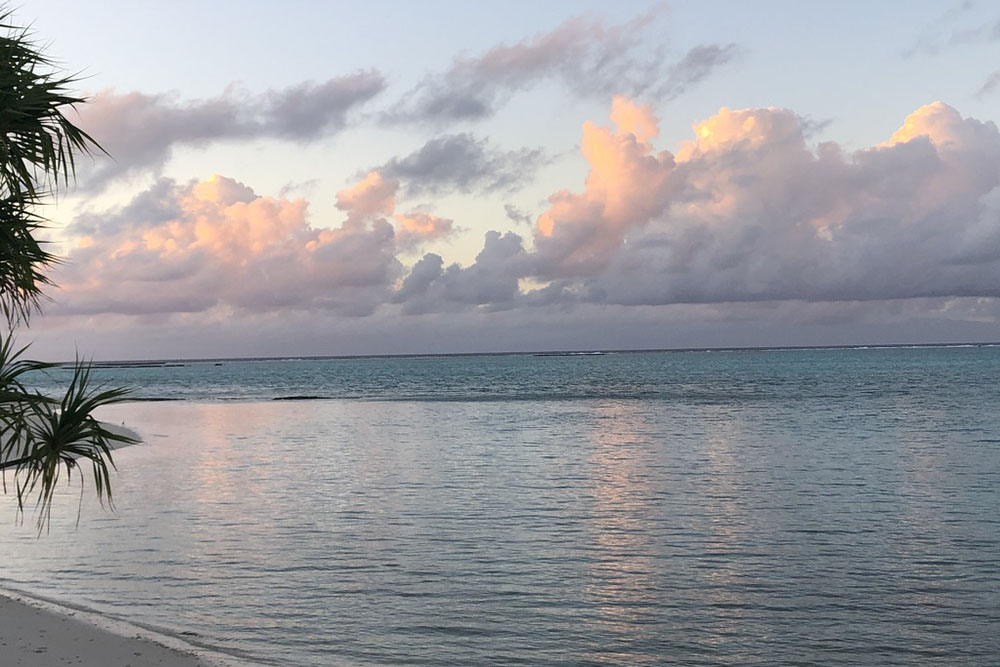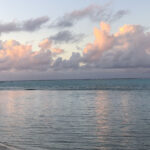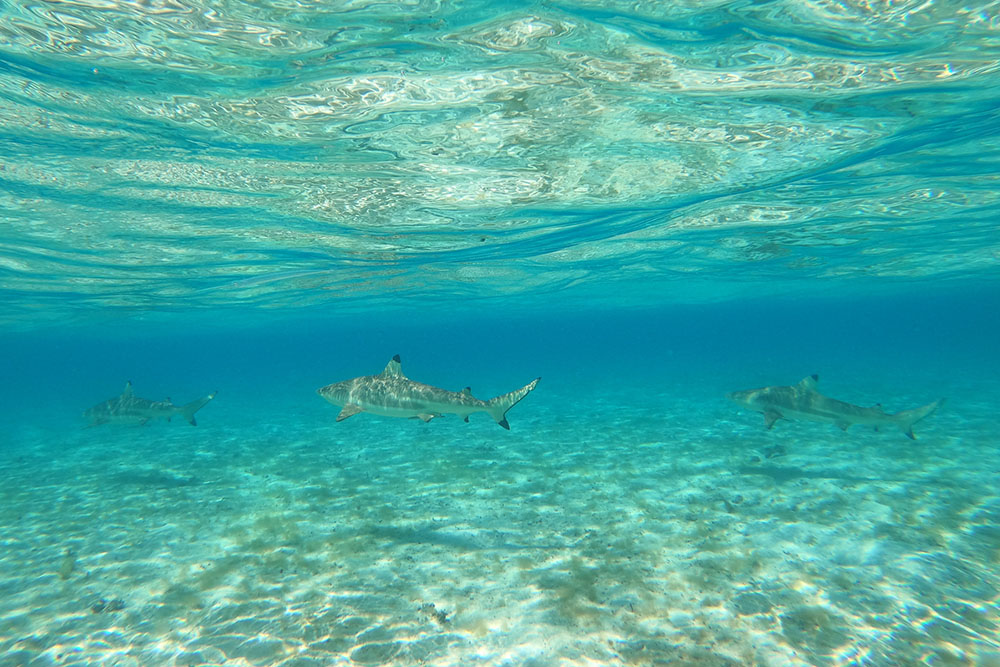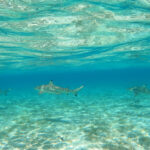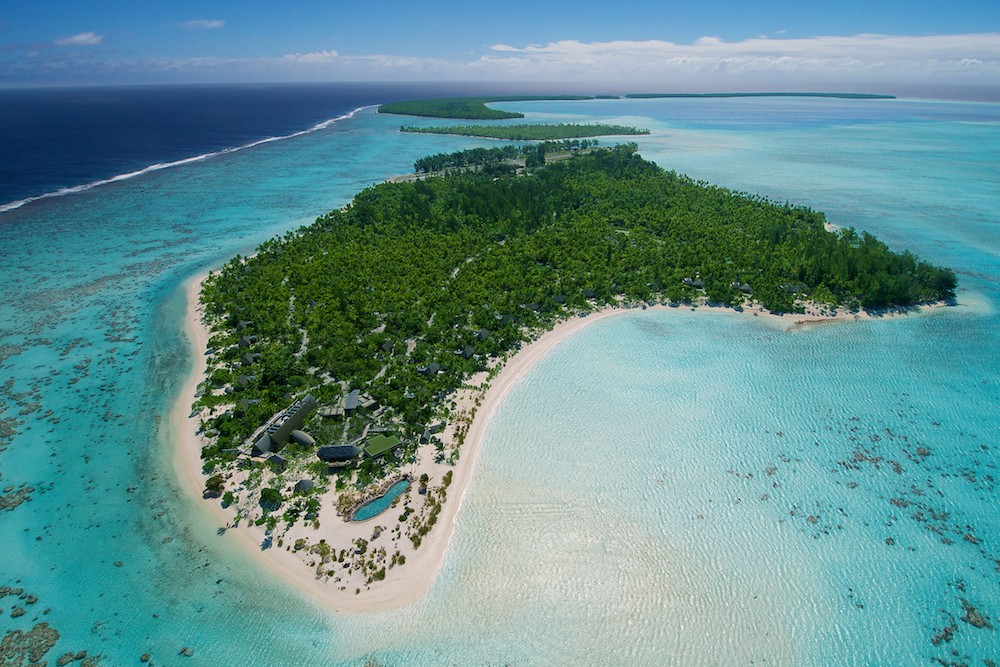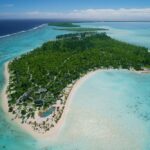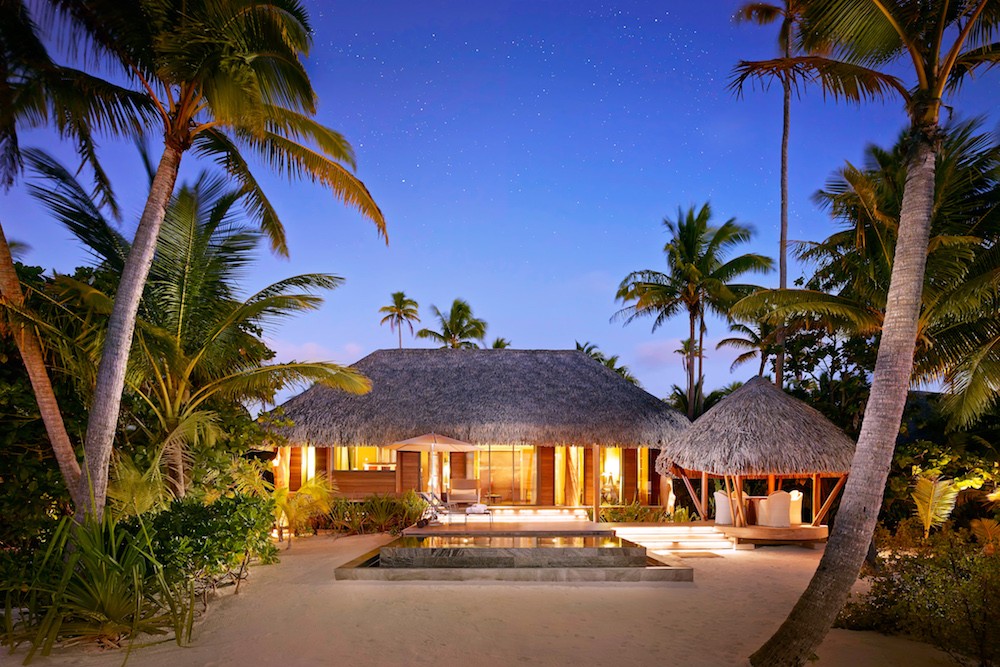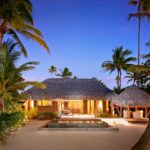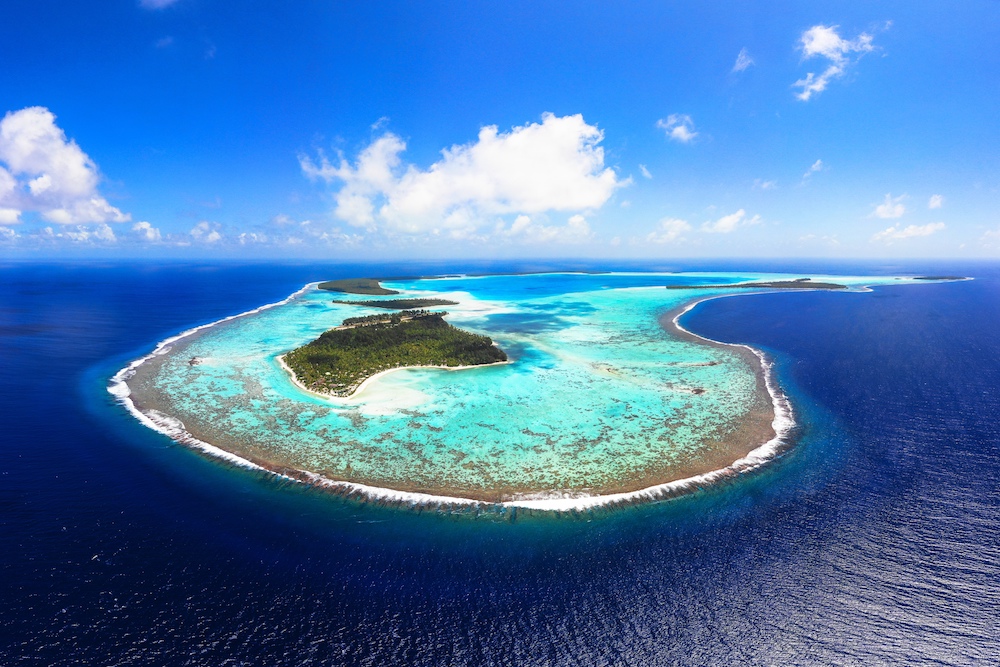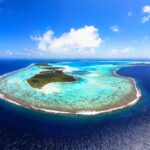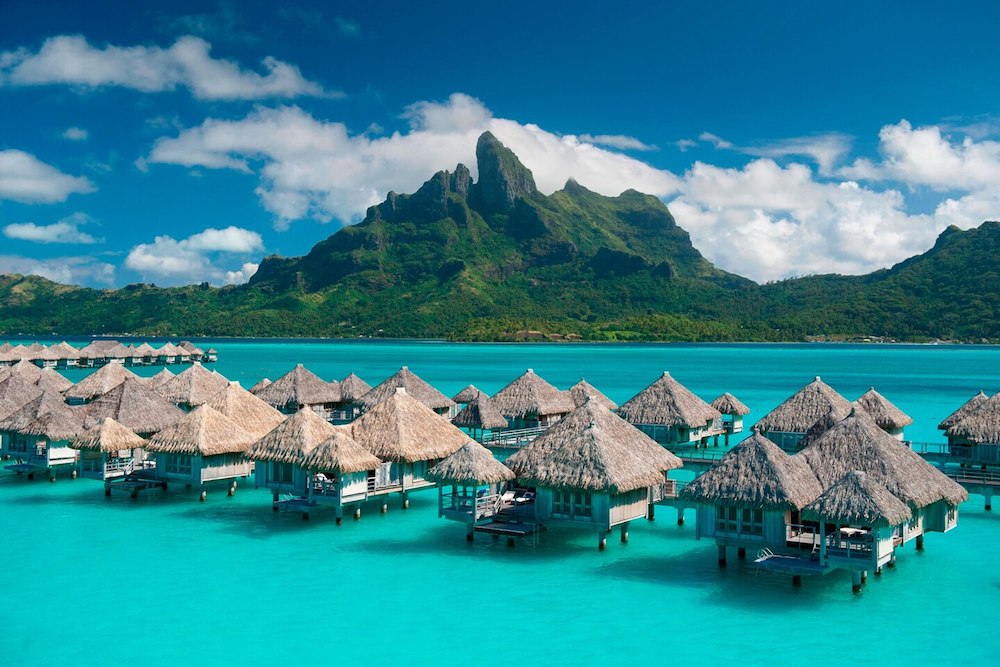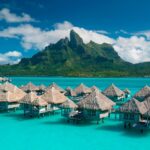 ---
This traveler got this trip by starting with this questionnaire.  For a safe, smart, extraordinary trip, go to The WOW List, find the best destination specialist for you, then click his/her CONTACT button to reach Wendy's questionnaire.
When longtime reader Jeff Goble and his wife escaped to French Polynesia in September 2020, they felt like they were in paradise.
Not only were they surrounded by the tropical beauty of the islands but they also had the reassurance that every traveler arrived coronavirus-free, thanks to the country's requirement of two Covid tests: a pre-trip RT-PCR test conducted in person within three days of your flight, and another self-administered test four days after arrival.
In fact, Mr. Goble's getaway to French Polynesia was the only international trip he didn't have to cancel during the pandemic—his work trips to Zambia and a milestone birthday celebration in Italy were all on hold.
The couple planned the trip through Kleon Howe, a French Polynesia specialist on Wendy's WOW List of Trusted Travel Experts. "Kleon prepared us so well. Any concern we might have had, he alleviated," said Mr. Goble from his home in Scottsdale, Arizona. They spent eight nights at the St. Regis Bora Bora (their pick) and another six at The Brando on the private island of Tetiaroa (Kleon's suggestion). We couldn't wait to hear about their experiences and live vicariously through their photos, especially because come May 1, the islands will reopen again to American travelers after a short pause for safety this winter.
.
Why did you pick French Polynesia?
We had been twice before, and we love it. It is also one of the few places that will admit Americans. We had five international trips scheduled this year, and all were canceled except this one.
Did you have any apprehension about taking this trip?
Friends of ours went shortly after the country reopened on July 15, so we had their recommendation that things were good. And we were reassured by the testing requirements: You realize that everyone on the plane with you has had a negative test within three days and will be tested again on day four of your visit. So it felt like a very safe environment as we were considering it. And it felt like a very safe environment when we got there.
How did Kleon help?
There were three areas where he provided super value.
First, I would have passed on The Brando if it wasn't for Kleon, and that would have been a mistake. Why? The price—it's expensive. But it was well worth it. Our friends who had been there the previous month said, I'm going to warn you, you're never going to want to come home. And for the first time ever on a vacation, my wife looked at me and said, I don't want to go home. And she meant it. Call the kids, tell the broker to sell everything, wire money to us, we're not coming home. [Laughs]
Second, I don't think we could have found testing, if it were not for Kleon. We actually had to fly to LAX the Saturday before our Tuesday departure because it was not possible to get a PCR test with a quick turnaround in Arizona. Kleon worked really hard to help manage this with us and found a testing location in L.A. [from French Polynesia's list of approved manufacturers] that we were able to get access to and that would give our results back within 24 hours.
And third, not huge, but we made a decision while at The Brando that we wanted to visit a pearl market, and he made those arrangements for us on the fly and organized the transportation for us.
Without Kleon, the trip would have been a much less enjoyable experience—or we might not have been able to go at all. That's because French Polynesia's entry requirements changed while we were going through the planning process. At first they were allowing typical rapid Covid testing, but apparently some passengers arrived and tested positive, so that's when French Polynesia changed to the PCR test and added some additional paperwork requirements too. Just having Kleon hold our hand through it and make sure we did it correctly was very reassuring.
Can you tell us what makes The Brando so special?
The Brando hadn't been on our list until Kleon convinced me that we had to go. He said it was a not-miss, and he was so right. We'd previously been to the St. Regis, and I wasn't sure where we were going to spend the second week until Kleon convinced me. And I'm so glad he did.
It's the finest resort we've ever stayed at anywhere in the world, in terms of service, privacy, and attention to detail. In the backyard of your villa, there's vegetation that separates you from other villas on either side of you, and we found the privacy really enjoyable, plus the staff was the best we'd ever experienced. Everybody knows your name, and they're happy to customize for you. The quality of the facilities was outstanding too.
It feels like a bespoke experience when you're there. You're not spending time with many other people. We'd be at the pool, and maybe there'd be one other couple there. Part of that is Covid-related, but part is the design of The Brando. Even when they're full, it's a very private experience. You understand why they get a lot of celebrities there; you can enjoy the setting there and do so with privacy.
The site is an important part of it; it's so unique that you can understand why Brando bought it. We've been to a lot of tropical islands around the world, but there's nothing like it.
How did you spend your time in the islands?
At the St. Regis Bora Bora, we spent a few hours jet skiing all the way around the island, which is a fun experience. And then we spent a half-day snorkeling with sharks and rays, and they set up an amazing lunch at a picnic table with our feet in the water just off shore. Other than that, we relaxed and spent time at the beach and pool and spa.
At The Brando, the only activity we did was whale watching. It was a really special experience because it was just a boat captain, a naturalist guide, and the two of us. We had a three-hour private whale-watching tour and got to see a lot of whales up close. We really enjoyed that.
In French Polynesia you are permitted by law to get in the water with whales and to snorkel in their vicinity. Sadly for us, the whales were faster swimmers than us, and they did not find us interesting enough to stick around. The Brando has a lot of interactions with nature you can do, led by a member of the scientific team on the island.
For this trip, you flew from Phoenix to Los Angeles, and then on to Tahiti. How were those flights?
We've been flying a bit over the course of the summer, and since we were aware that the flight from LAX to Tahiti would be only about 50 percent full and that everyone had been tested, it was the safest flight we made this summer. I would fly a lot more if every time I got on an airplane everyone had been tested recently.
From Phoenix to LAX, we flew Southwest. It shouldn't have come as much of a shock to me, but you could have fired a cannon through Bradley Terminal at LAX and not hit anybody. I've been through LAX dozens of time; it was safe.
What do you wish you'd known beforehand (and therefore would tell other people)?
My only tip would be that now is a good time to go and we felt safe. There's nothing I wish I'd known beforehand because, frankly, Kleon prepared us so well—any concern we might have had, he alleviated—and also, we'd been to French Polynesia before. The only thing I wish is that I went to The Brando before. [Laughs]
---

Be a safer, smarter traveler: Sign up for Wendy's weekly newsletter to stay in the know. And read real travelers' reviews of Wendy's WOW List and use it to plan your next trip.