Published in our biweekly newsletter on 12-12-21. For travel updates straight to your inbox, subscribe here.
This is the secret to easy travel now. Tell your friends!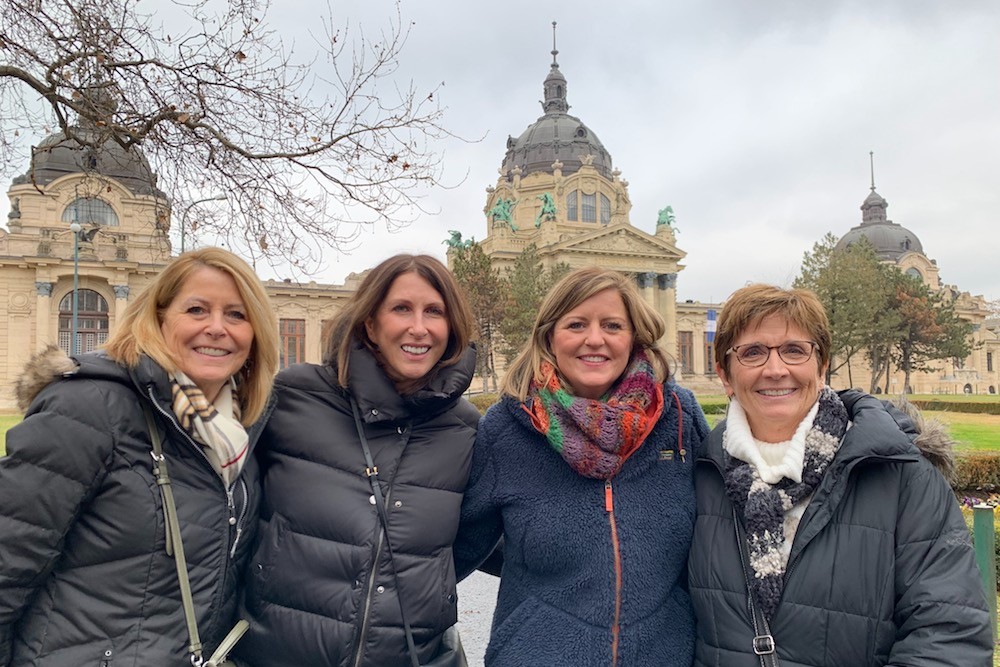 You're looking at WOW List traveler Sarah Wade and her friends in Budapest. They've been in Europe for the past nine days, hitting the outdoor Christmas markets, learning how to make traditional gingerbread and paint glass ornaments, and having other holiday fun. Sarah knows the secret to worry-free foreign travel during Covid: a local fixer who knows and gets you the safest options, makes testing a breeze, monitors the changing situation on the ground, quickly adjusts your itinerary and logistics if requirements change or a border closes, and basically safeguards your trip from start to finish.
Yes, you can hire someone who worries about everything so that you don't have to worry about anything! To show you how that works, Billie is on the case. She is interviewing our travelers while they're on the road overseas, and you can read her interview with Sarah Wade below. Billie will be bringing you more case studies over the next few weeks, and I hope you'll share them with your friends. Far too many people are making mistakes as they attempt to navigate this new travel landscape on their own—mistakes that didn't have to happen. There's an easy solution to spare you logistics and zap headaches, so please help spread the word. —Wendy
CLICK TO FIND YOUR LOCAL FIXER
---
INTERVIEW
Covid Couldn't Cancel This European Christmas Trip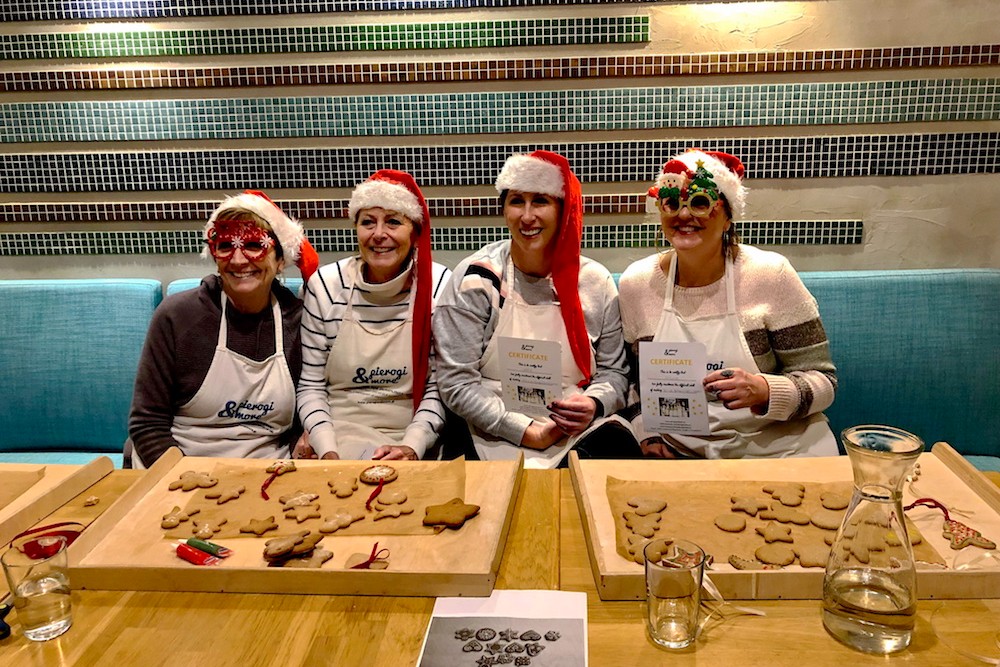 Hi everyone, it's Billie, and I've enjoyed watching Sarah Wade's trip evolve over the past couple of weeks. On December 3 she was all set to head out on a Christmas-market itinerary through Germany and Austria. Her plan was to focus on Munich, Salzburg, and Vienna. But you all know what happened right before she left: Covid cases spiked in Germany and Austria, many Christmas markets closed across both countries, and Austria went into lockdown.
It's a good thing Sarah had booked through WOW Lister Gwen Kozlowski. "Gwen was in touch with us every day as this unfolded," Sarah told me over email right before leaving home. "She began by offering some options of other places we could go and still see Christmas markets." Using her knowledge of Central Europe and her contacts on the ground, Gwen rerouted Sarah's group so that they could avoid Covid-compromised places without compromising on holiday cheer. "I am so excited about the new trip we have planned," Sarah said. "We still get to have the cozy, Christmas experience just in a slightly different region."
And so Sarah and her crew spent this past week in Poland and Hungary instead, focusing on Warsaw, Krakow, and Budapest. They still got the full yule experience—including Christmas markets, a private gingerbread-baking class, and a visit to a glass-ornament atelier where they learned how to make their own (that's them in the photo).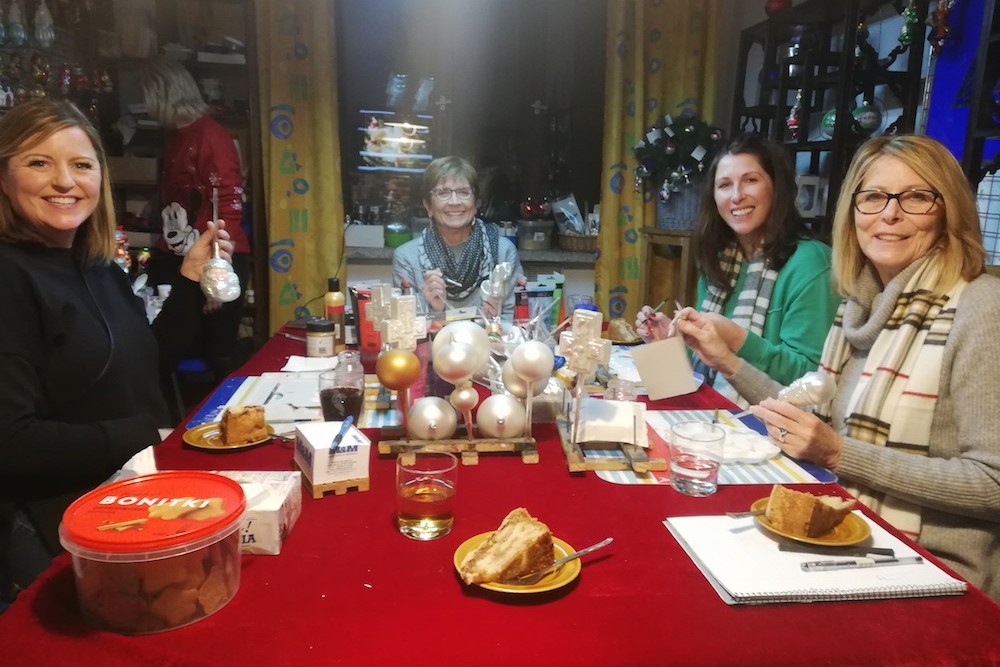 Sarah emailed me again from Krakow: "The vibe has been great. Both in Warsaw and Krakow people are wearing masks indoors. We have felt completely safe and comfortable during our trip." I asked her what kept her going through the ups and downs of the news cycle, and what her advice was for other travelers navigating this unusual time. "Having an open mind, willingness to change locations, and trust in your trip planner is essential," she said. "Knowing Gwen is looking after things for us makes a huge difference. If we were planning this type of trip on our own, I think we would have given up." But she's very glad they didn't. "Our tours are private, and restaurants and places are not as crowded as they might usually be, so no problems feeling comfortable. We have been having a great time! In many ways, it is the same trip we would take at any other time but without the crowds."
Stay tuned for more tales from travelers! —Billie
---
LAST-MINUTE HOLIDAY TRAVEL
Where to Go for the Holidays
If you're looking for a last-minute trip, check out our list of options. These aren't merely places that have random spots of availability; these are places where the local fixers on The WOW List can still find you the most charming hotel rooms and the savviest private guides (vaccinated, of course) and can put together a Covid-safe and high-caliber trip.
CLICK TO FIND YOUR HOLIDAY TRIP
---

Be a safer, smarter traveler: Sign up for Wendy's weekly newsletter to stay in the know. And read real travelers' reviews of Wendy's WOW List and use it to plan your next trip.