Stunning Photos: An Ice-Filled New York Harbor in Winter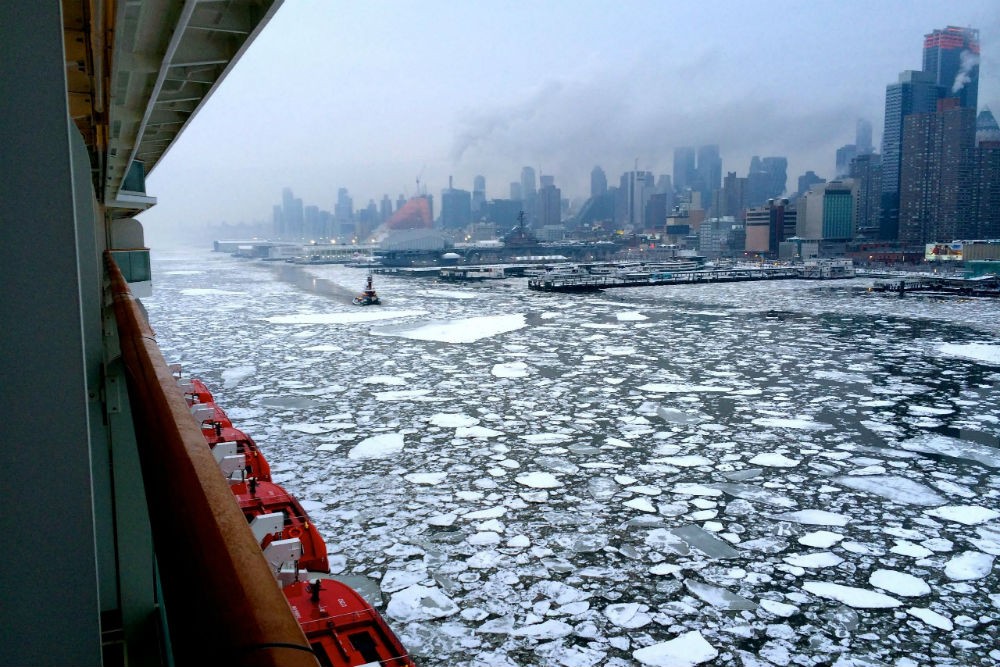 The Norwegian Breakaway cruises into the port of New York at 7:00 a.m. on February 22, 2015.
One of the biggest reasons to travel by ship is the views as you come into port. Yesterday, as my family sailed into an ice-filled New York Harbor—the final stop of a winter cruise to the Bahamas—I was reminded that certain amazing sights in this world can be seen only by ship. Even though I'm a jaded New Yorker who grew up in midtown Manhattan, the scene was otherworldly. It was well worth waking up at dawn, and shivering on my balcony, to capture it. Enjoy!
What's your favorite port in the world to sail into?