As the floodgates of travel reopen and we all learn to negotiate staying safe while away from home—and as European sidewalks and museums are once again crowded with visitors—I want to tell you about the low-risk travel formula I've hit upon: an African safari. I've spent time in southern Africa twice in the past year (in Botswana and Zimbabwe in 2021, and in Namibia and South Africa in 2022), and on both trips I felt safe and returned home Covid-free. Here's why: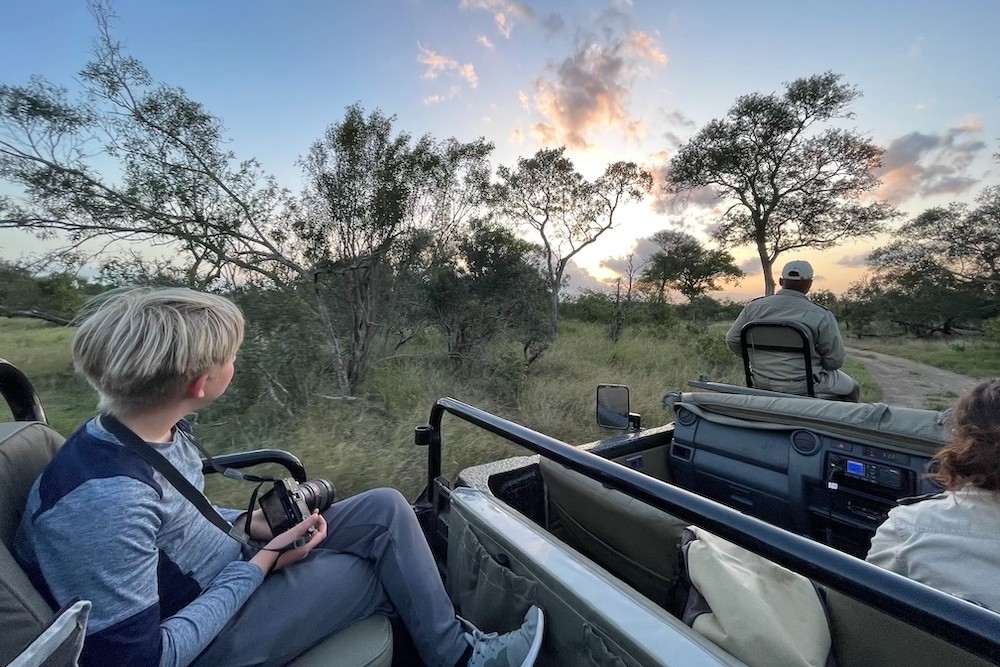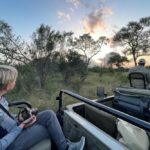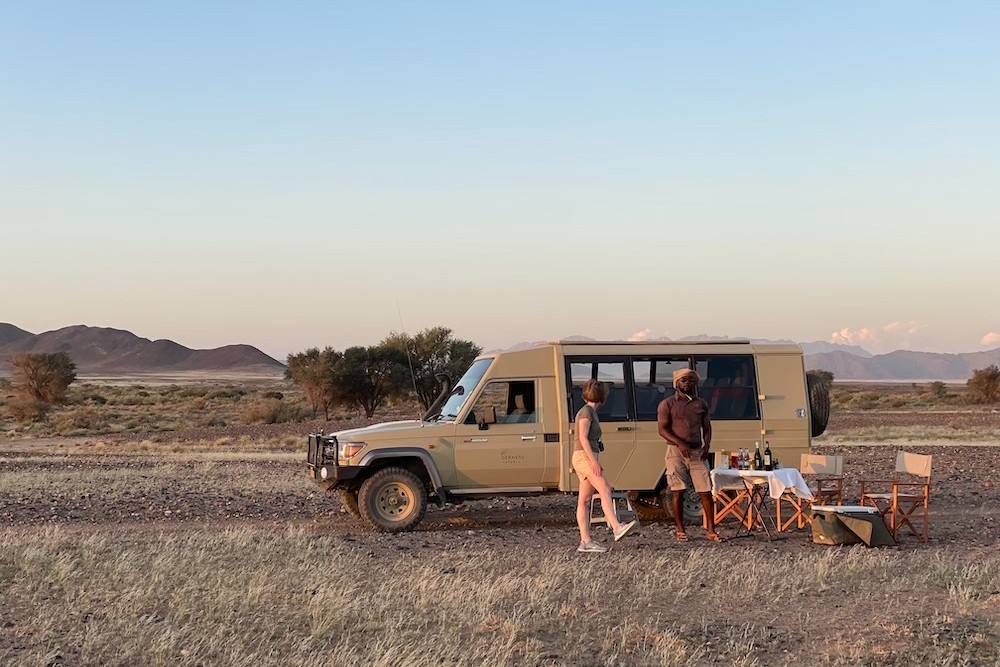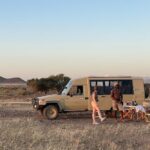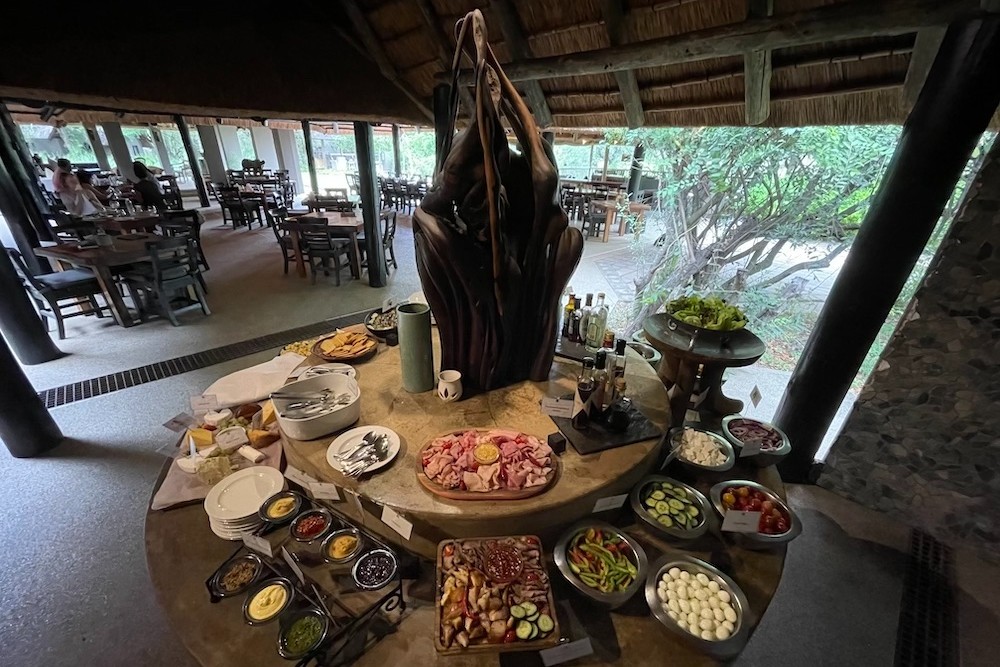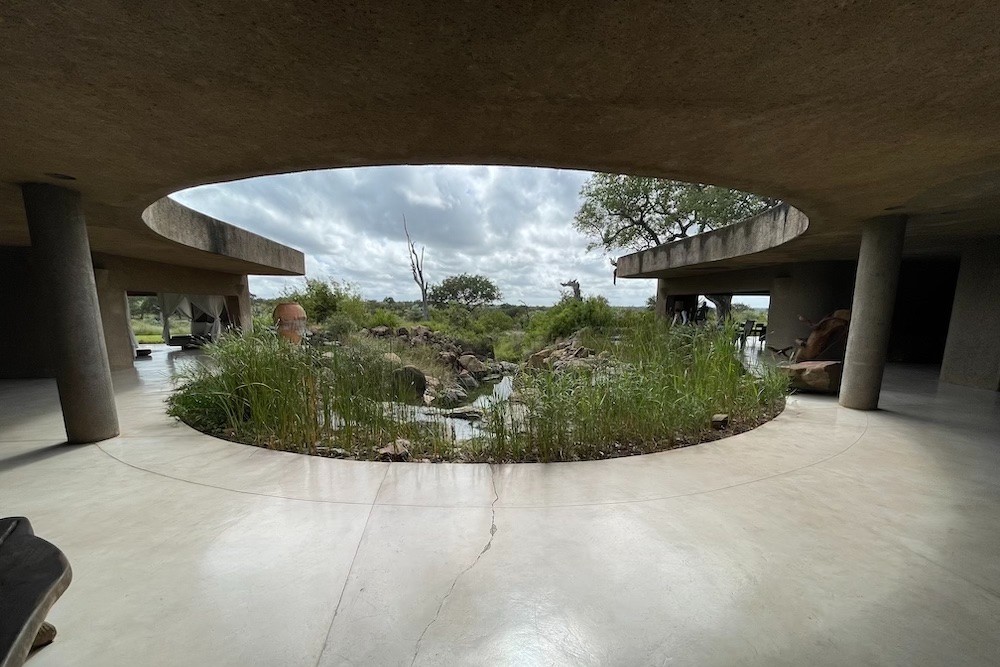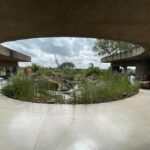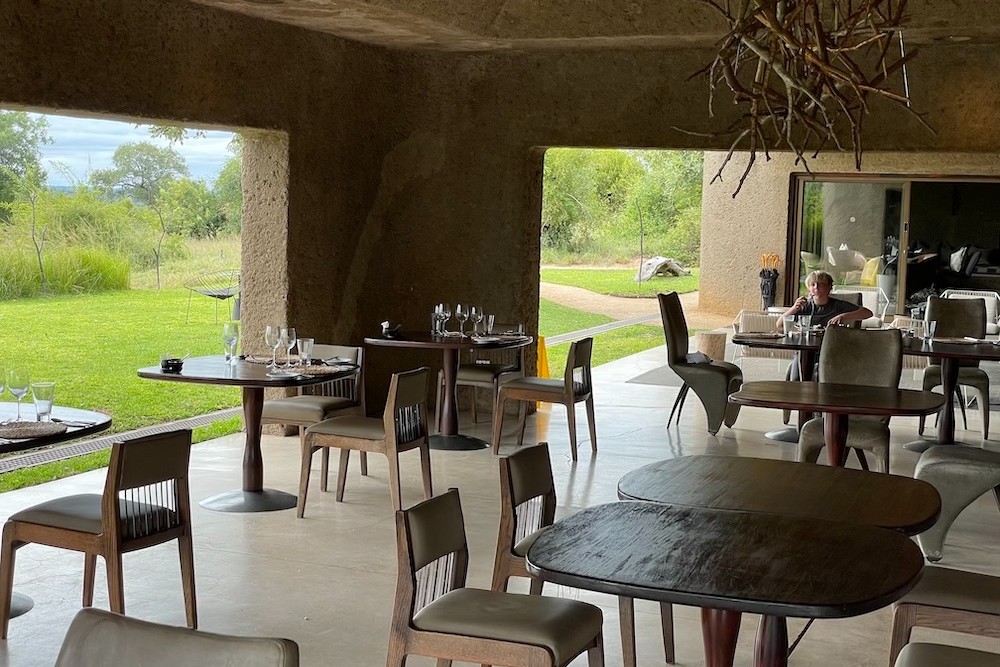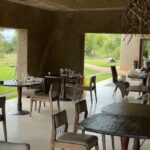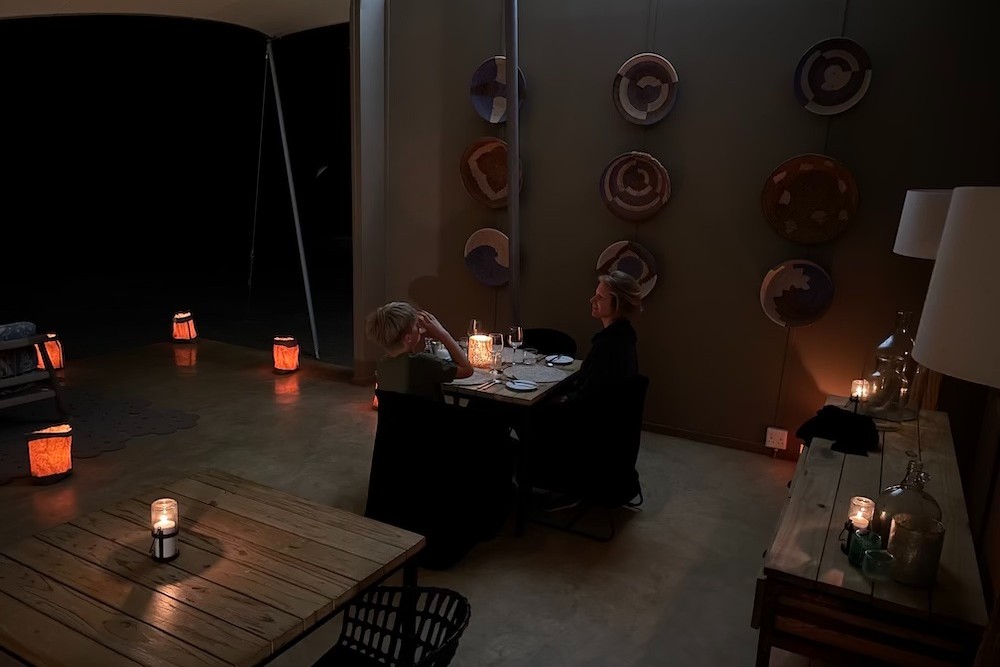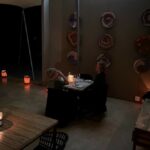 Just about everything happens outdoors.
On a safari, the bulk of your day is spent on game drives—and at most camps, that means being in a vehicle with no sides (and often no top), and plenty of fresh breeze immediately diluting any exhaled virus particles. Vehicle set-up does vary by camp and by destination; this is something worth discussing with an in-the-know travel planner before your trip. The camps I visited in Namibia's desert, for example, use enclosed vehicles to keep the sand out. I could open the windows and pop up the roof when I wanted fresh air, and I felt comfortable riding inside with my guides after confirming that they'd been vaccinated (more on that below).
Long before Covid, most safari camps and lodges were already designed for outdoor dining. A year ago, every single meal I ate on safari was served al fresco. On my recent trip, camp staff opted to set up indoors on a couple of chilly mornings and rainy evenings. In the few instances where I didn't feel comfortable enough sitting near a window, they happily moved my family outside—and brought us blankets to stay warm, and even luminaries for ambiance.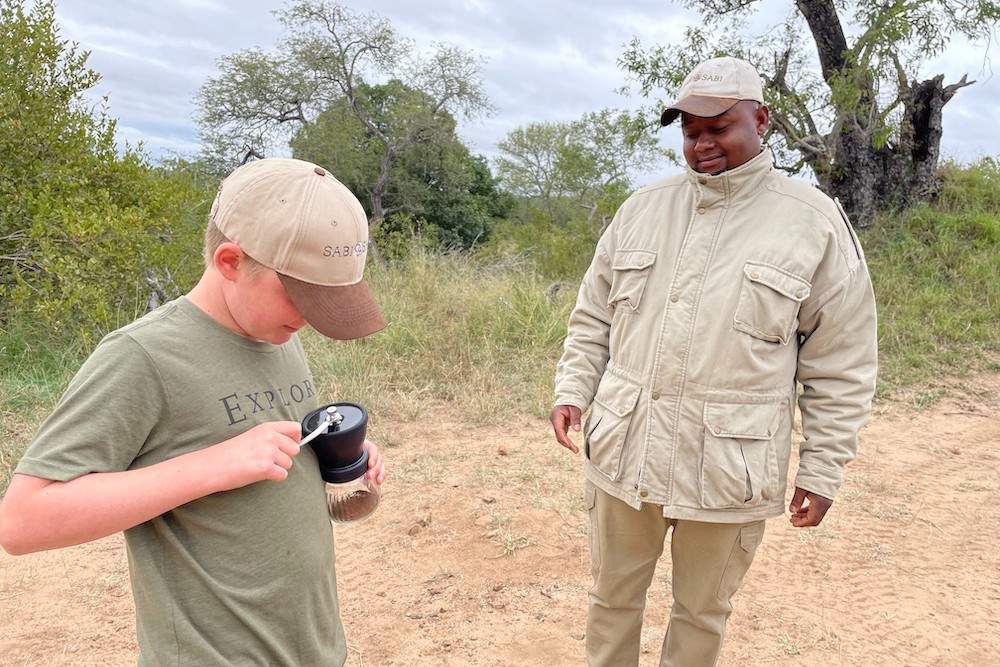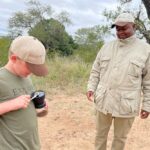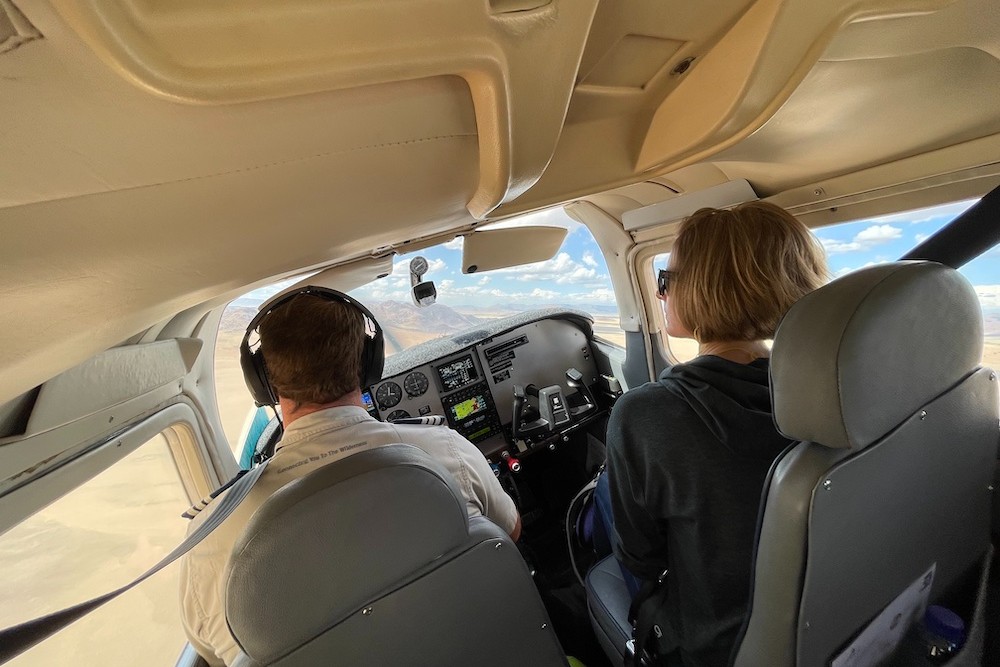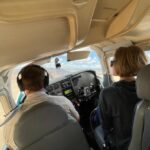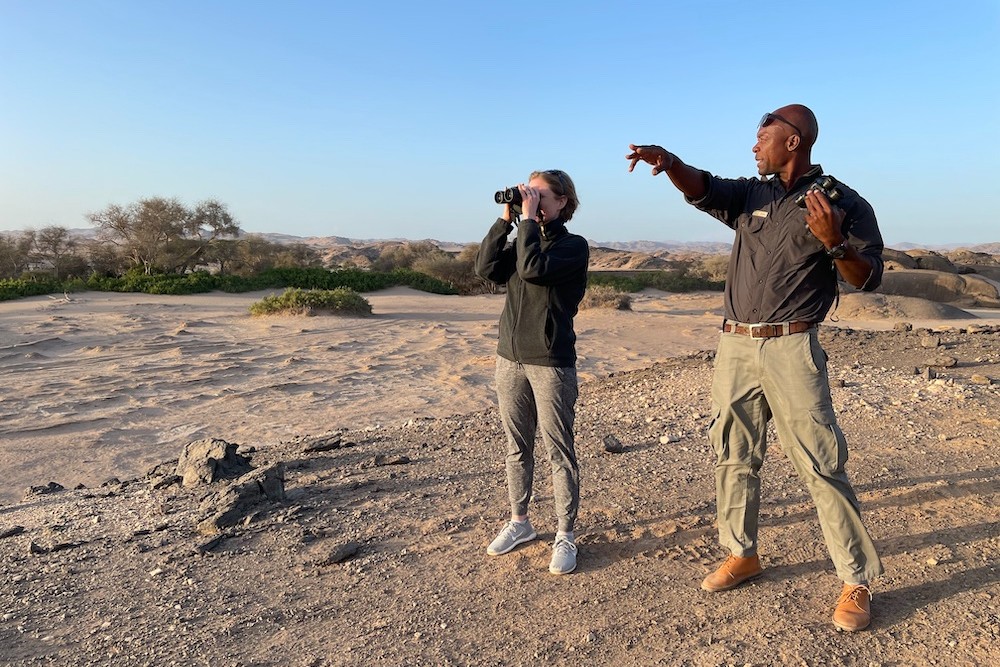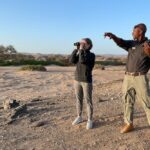 Most people in the travel industry are vaccinated.
At the time of my most recent trip, just 30% of South Africa's population and 15% of Namibia's population was fully vaccinated. But I asked every person I was in close contact with if they were vaccinated, and the answer was always yes. Some of those in Namibia felt that their job was at risk if they didn't get vaccinated; at the camps I visited in South Africa, a local clinic had vaccinated the entire staff. Even when a country's overall vaccination rate is relatively low, uptake among people who work in travel is often much higher.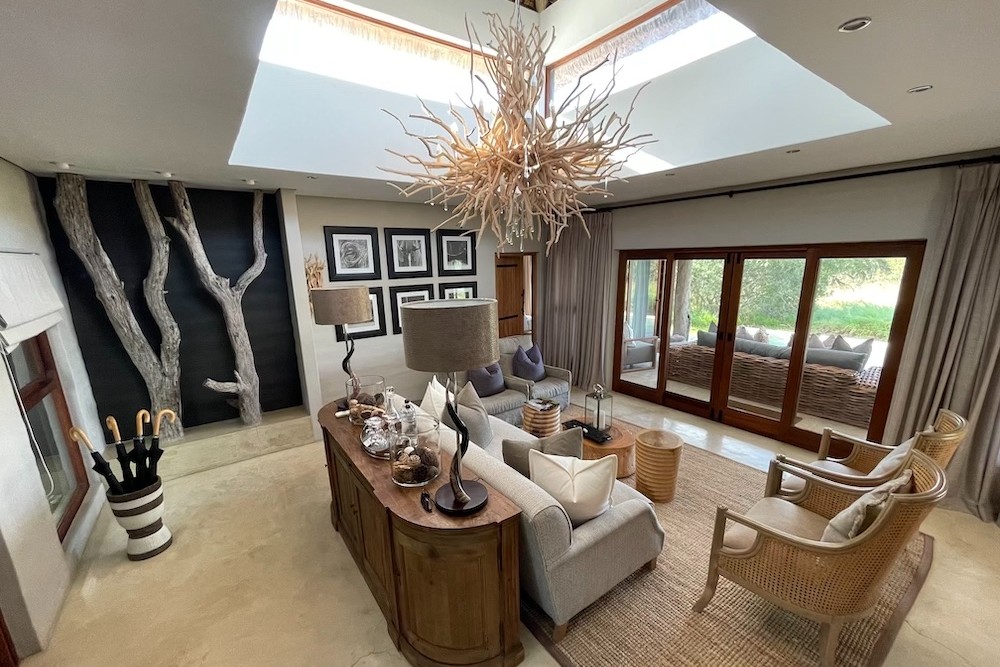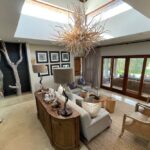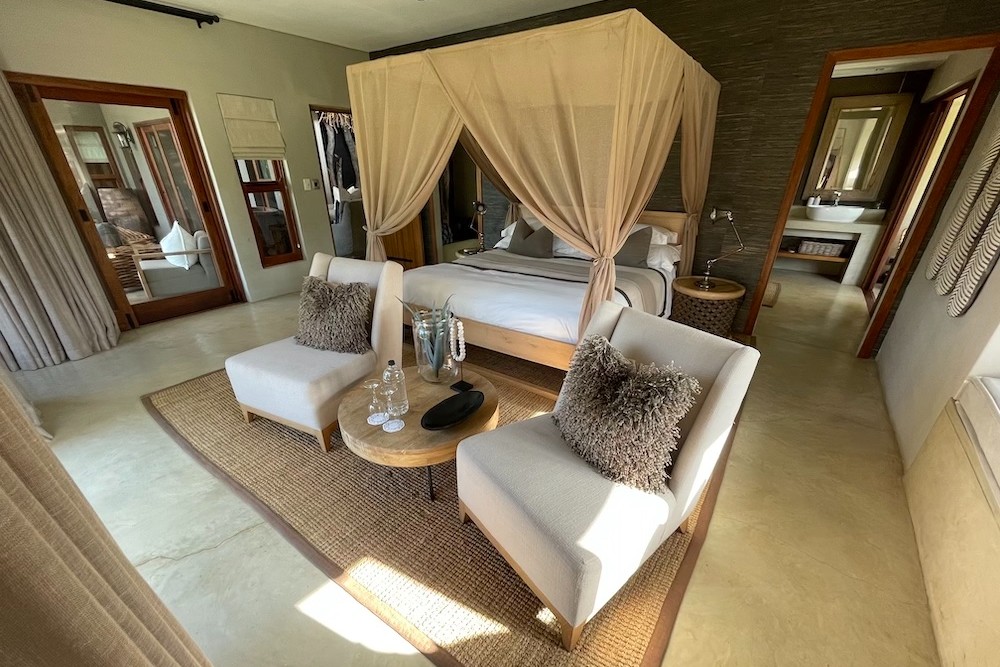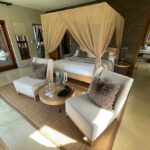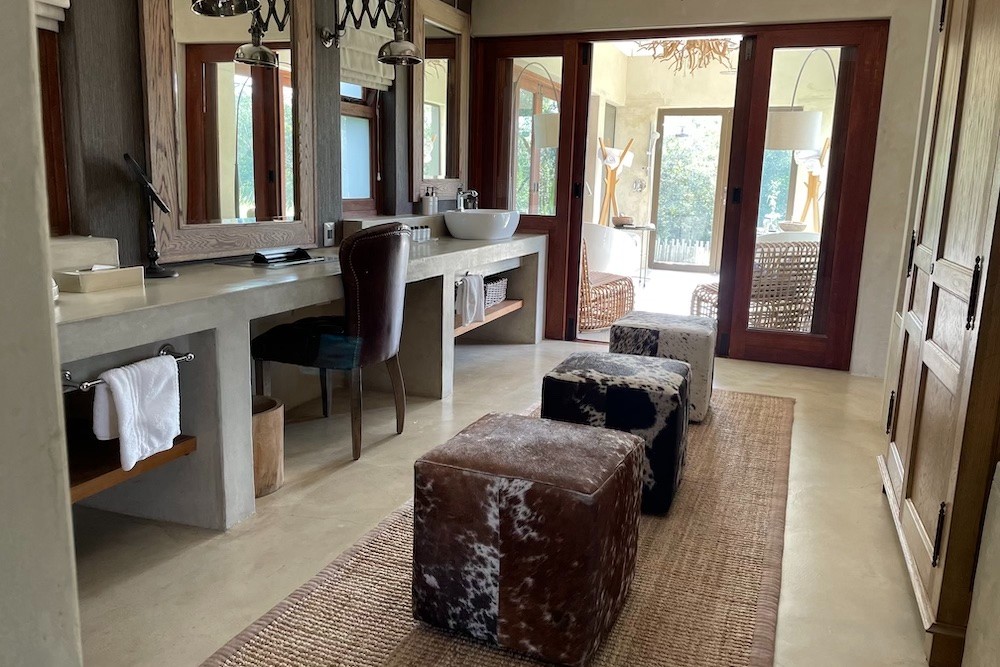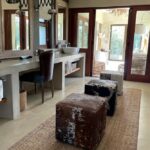 You're not interacting with lots of people, even when camps are full.
I visited a range of camps and lodges this year, from remote spots with just eight tents to one with 25 stand-alone villas. While each one was busier than the places I visited last year, nowhere ever felt crowded. I could chat with fellow travelers over the breakfast buffet or at the airstrip waiting for a charter flight, but I never found myself in close quarters with strangers. What's more, there's a bit less mixing at safari camps these days: Before Covid, the Sabi Sabi Private Game Reserve where I stayed, on the edge of South Africa's Kruger National Park, grouped the same guests together for both game drives and meals. Today, those who don't pay for a private vehicle will likely share one with others, but each group dines separately.
A savvy fixer can speed you through the only place you'll find crowds: the airports.
Johannesburg Airport was a ghost town a year ago, but things have picked up significantly since then. Luckily, each time I arrived at an airport on my most recent trip, Trusted Travel Expert Cherri Briggs had someone there to meet me. Sure, I'm capable of navigating check-in counters and customs procedures on my own—but having a minder accompany me meant that I got to skip to the front of lines and use security checks reserved for crew and other VIPs. So even though the airports were busy, the time I had to spend in them shoulder-to-shoulder with strangers was minimal.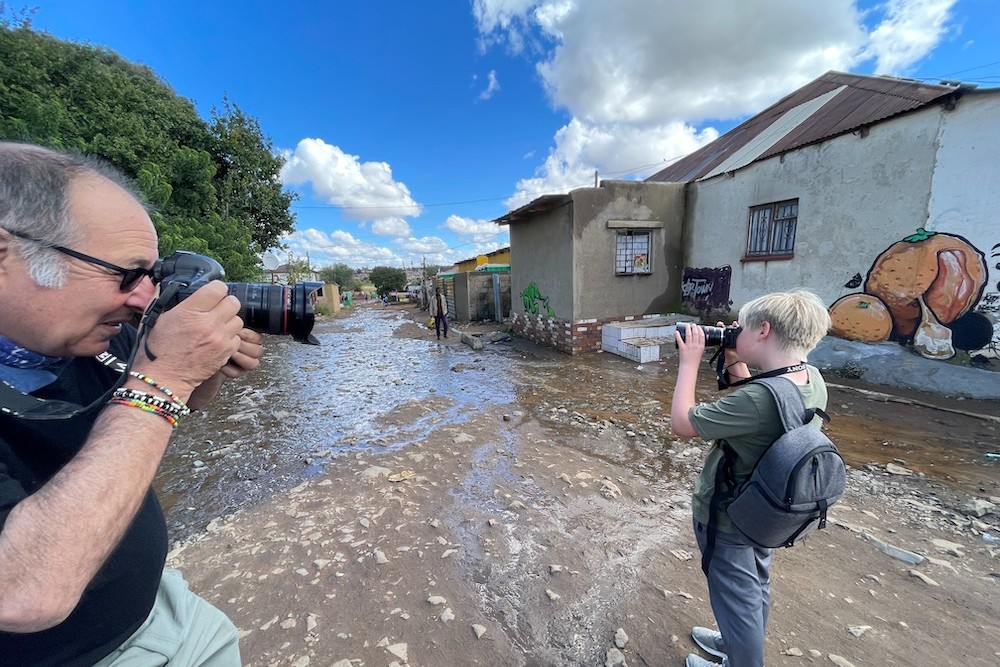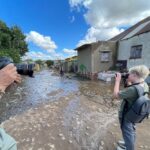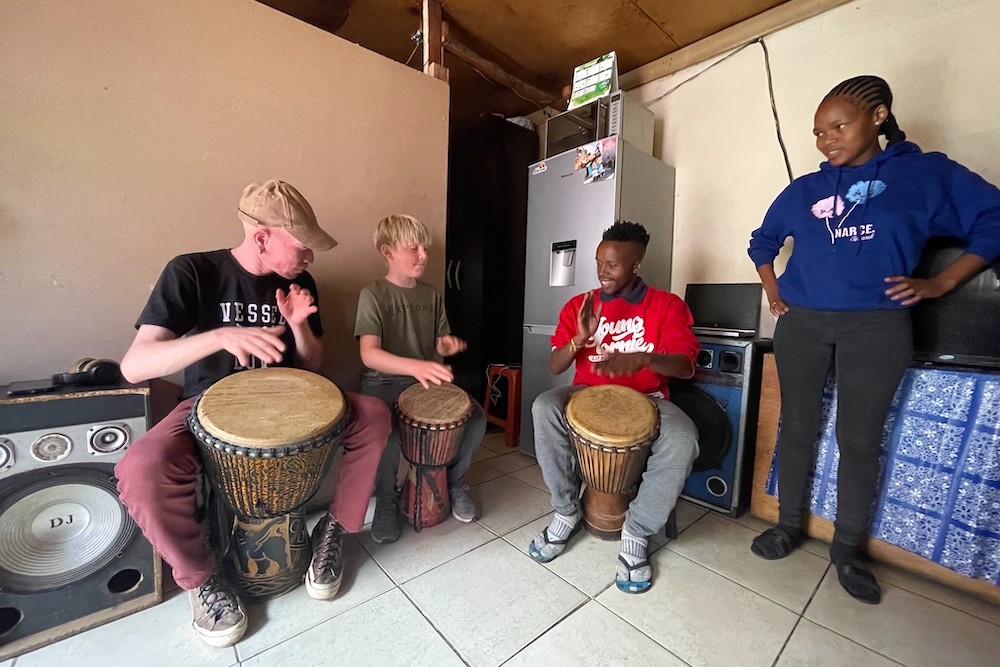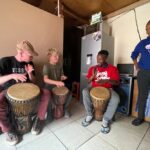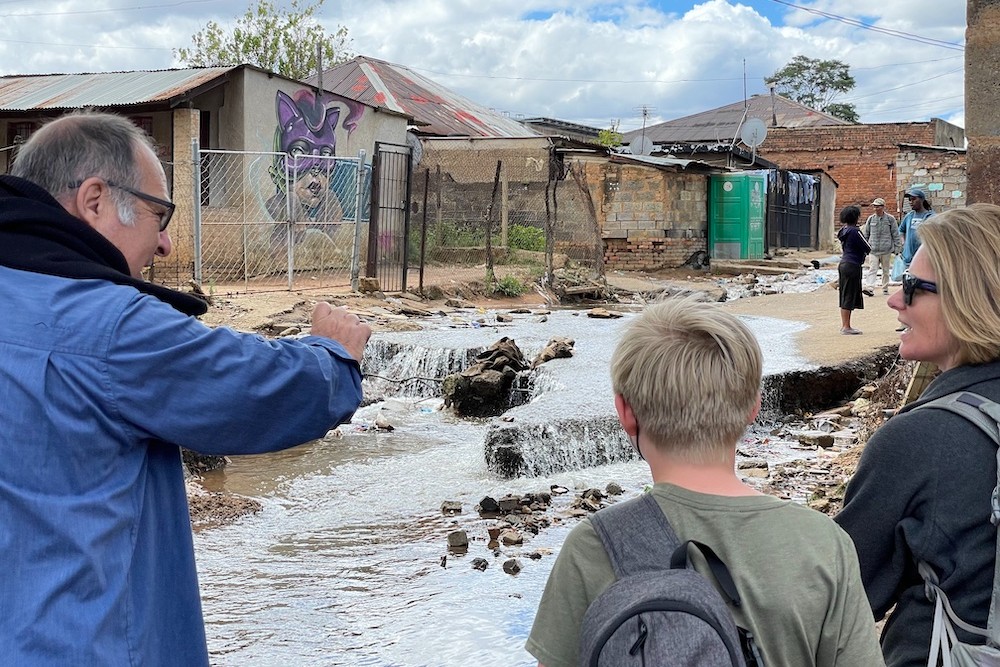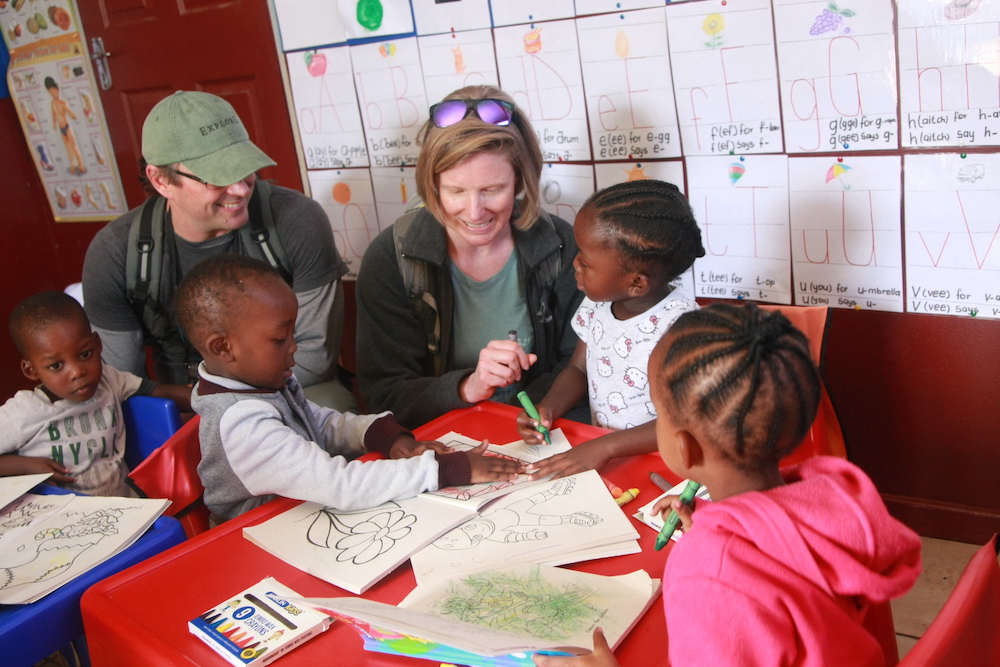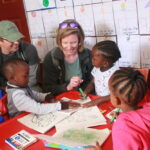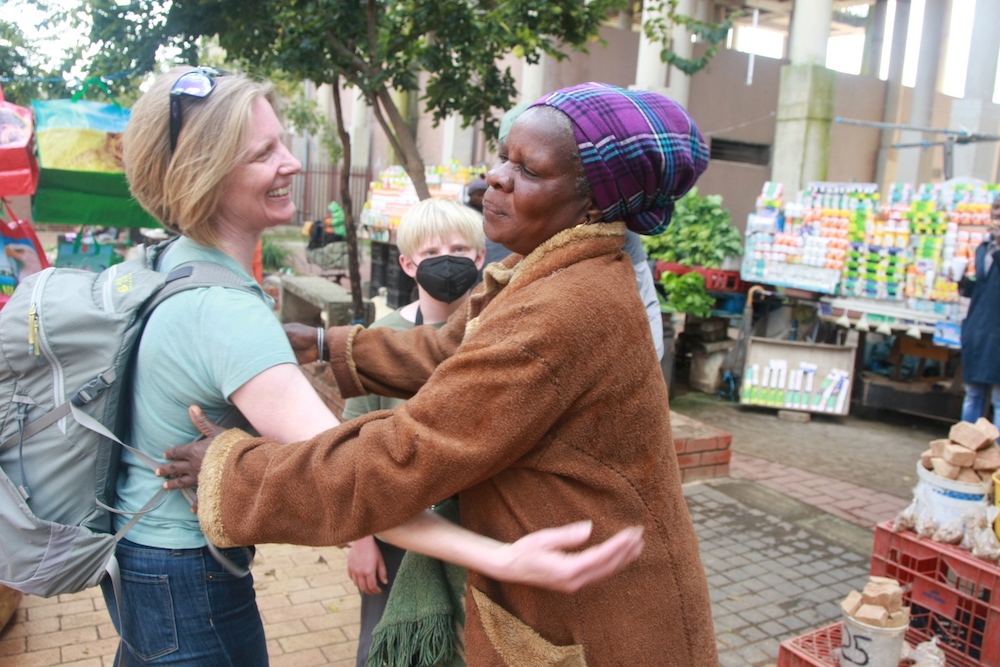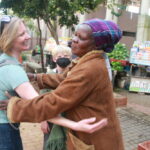 I saved my riskiest interactions for the end of the trip.
While the safari was the main purpose for my trip this year, I wanted my ten-year-old son to see a bit of urban Africa as well. We were flying through Johannesburg, so Cherri helped me plan a day-and-a-half in the city. Since city activities were the part of the trip when our exposure to Covid was likely to be highest, we built this into the end of my trip rather than the beginning. On our last day in Africa, a photojournalist-turned-tour-guide took my family to the Nelson Mandela Foundation, the Satyagraha House (where Gandhi once lived), and the Kliptown neighborhood of Soweto. Cultural exchanges can be tricky, and in Soweto I planned to follow my hosts' lead in terms of Covid protocols, without disrupting the flow by asking about vaccination status; in practice, that meant going indoors unmasked to visit a preschool, to hear a group of local musicians perform, and to buy some knit hats from a trio of enterprising grannies. Everywhere I went, the welcome seemed warm and genuine, and I'm glad I didn't have a mask hiding my smile for those brief interactions. (I tested five days after returning home, per CDC guidance, and was negative.)
So that's why I felt safe on safari—but here's why I'd go back in a heartbeat: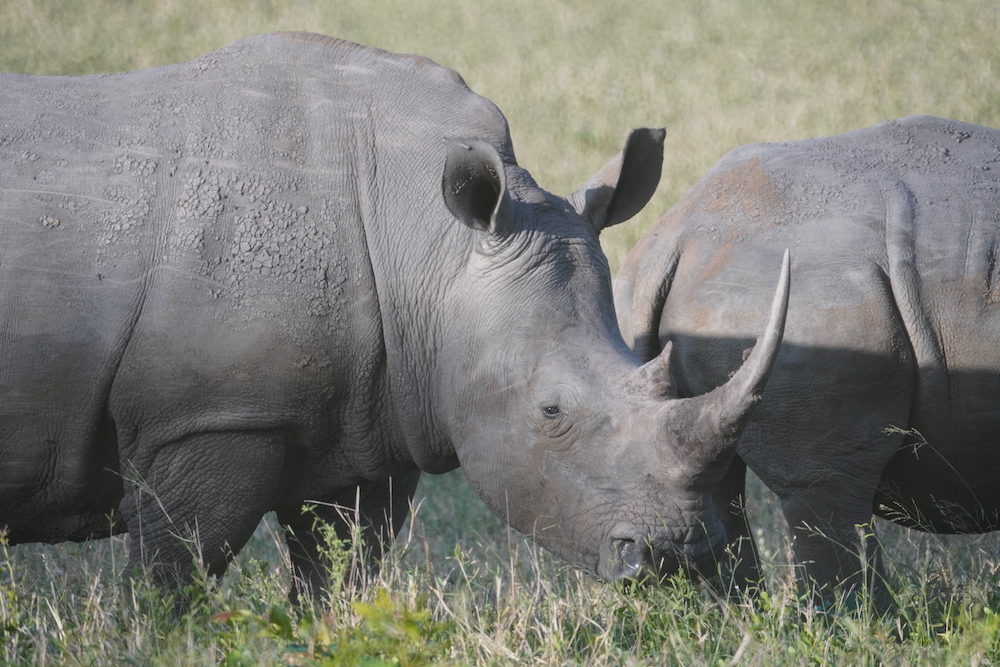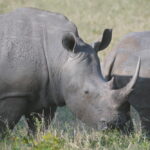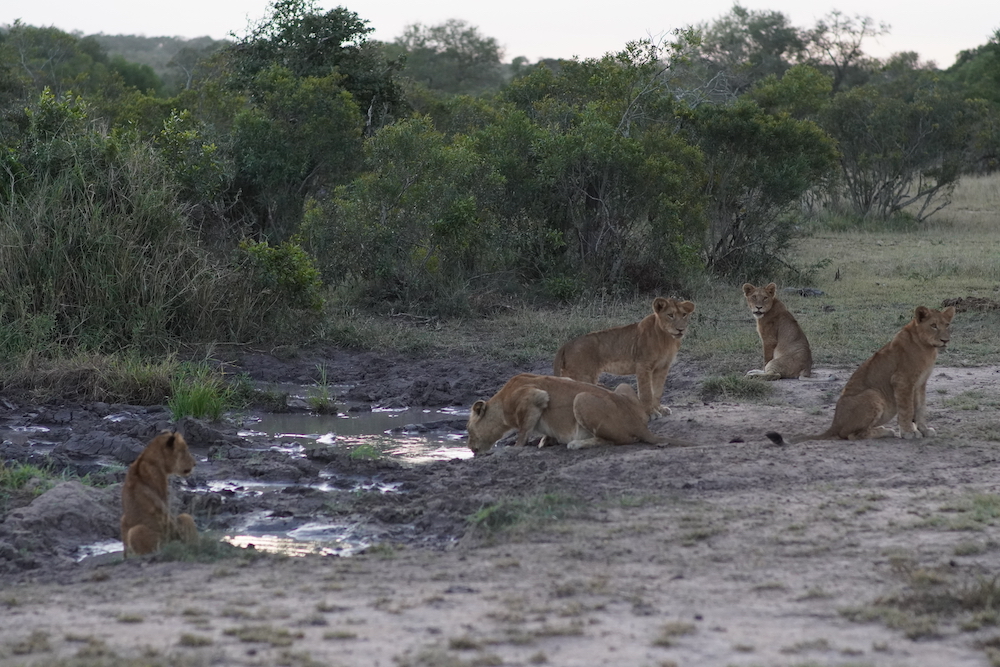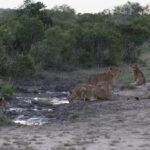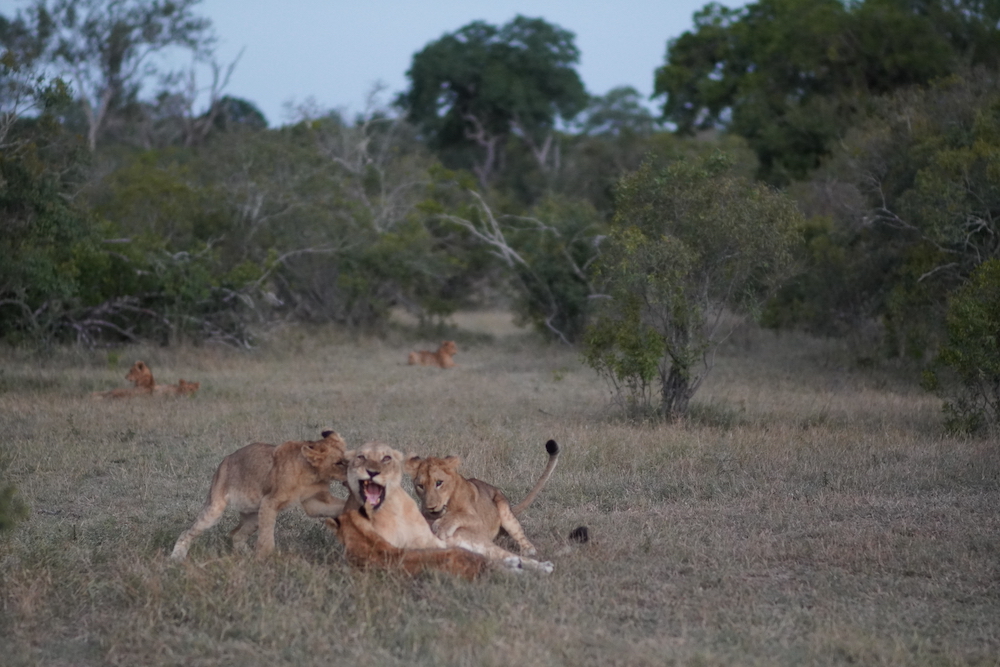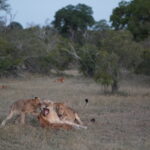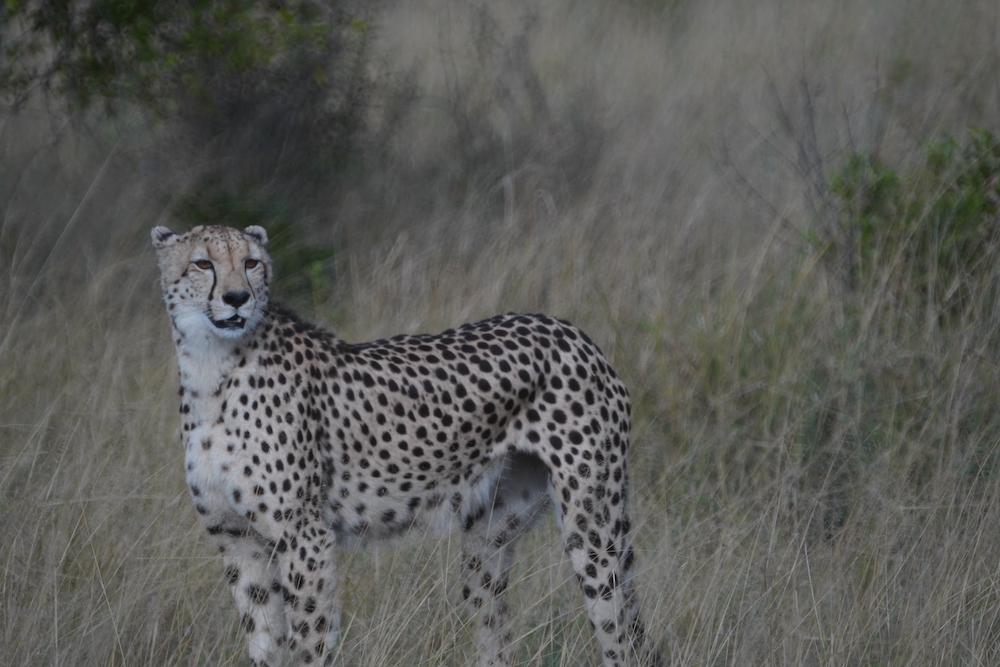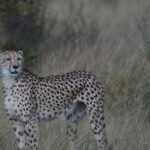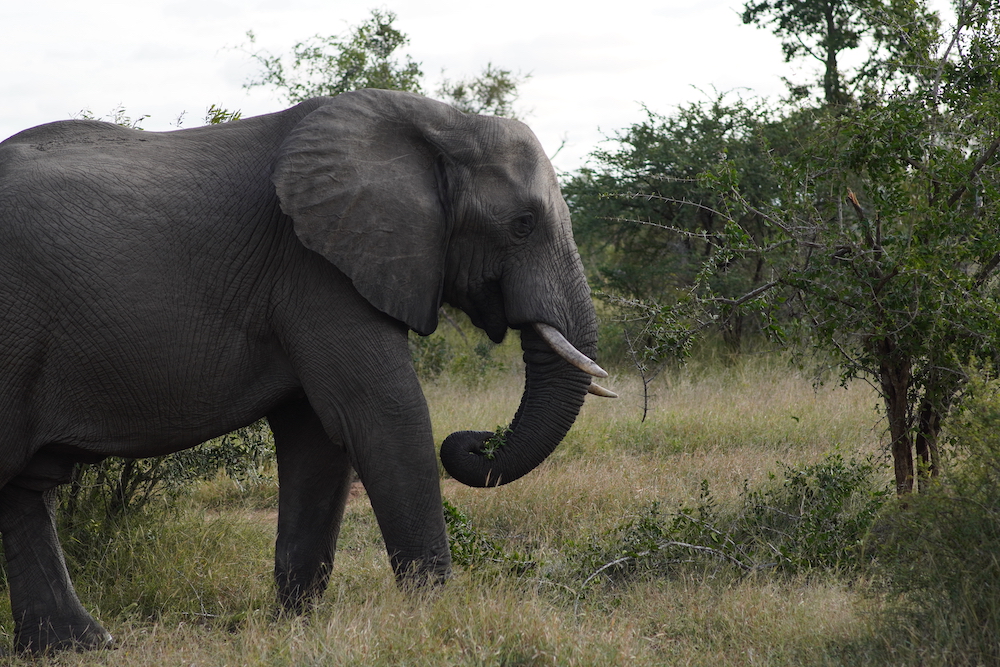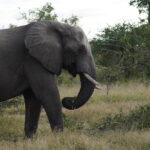 The wildlife experience is unchanged since Covid.
Few corners of the globe remain unaffected by Covid; the African veld seems to be one such spot (excepting, perhaps, the hand sanitizer that appears beside your sundowners on evening game drives). This was my fifth time on safari, and I saw more animals at Sabi Sabi than I'd seen on any other trip: playful packs of lion cubs running laps around their mothers; elephants munching on shrubbery, seemingly unconcerned by the plant's inch-long thorns; a barrel-chested cheetah and her offspring that came close enough we could hear them purring; a leopard and the impala kill it had dragged impressively high into a tree; two sturdy rhinos, unaware that their horns would soon be removed to discourage poaching. The wildlife that brings so many to Southern Africa is still there in abundance.
Transparency disclosure: So that I could experience South Africa, WOW Lister Cherri Briggs arranged for a reduced rate at Bush Lodge and Earth Lodge in the Sabi Sabi Private Game Reserve. Everything I did on my trip is accessible to every traveler who contacts Cherri via Wendy's WOW questionnaire. Thanks to Wendy's WOW system, you'll get marked as a VIP traveler.