In some cases, Wendy has several trip-planning specialists she recommends for a destination and would like to connect with you directly to determine who would best meet your needs. This is one of those cases. Please click on the CONTACT button (at left) to find out from Wendy which travel expert is best for your specific trip goals and challenges.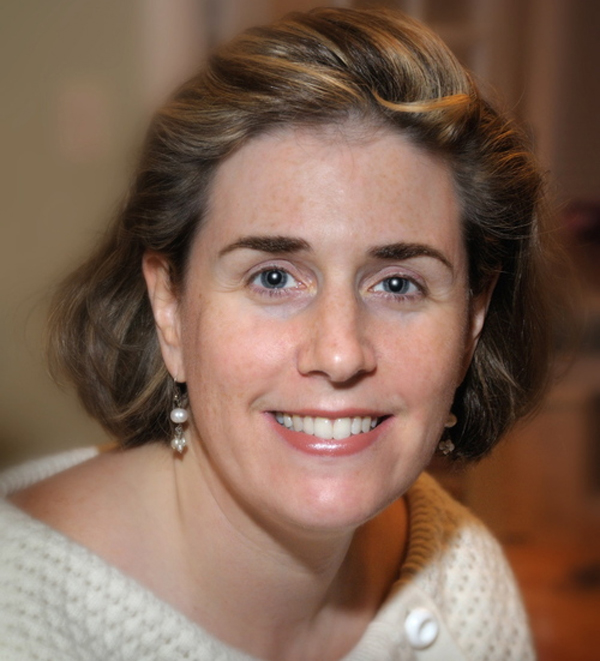 Where to Stay and Eat
Hotels worth the splurge
In Saigon: Hotel des Arts. Located right in the heart of District One with a rooftop pool and bar, the Hotel des Arts is a hidden gem in the middle of the bustling city. It's also the epitome of boutique luxury, with a cool sense of modern style but also a keen focus on service and attention to detail. The Grand Deluxe Rooms are a good value and have wonderful views of the city; if you're able to spend a bit more, the Executive Studio Suites have corner locations and floor-to-ceiling windows.
In Hanoi: The Sofitel Metropole is a wonderful escape from the craziness of the city's traffic and noise. The charm of this hotel is its colonial feel, and which is most on display in the Historical Wing rooms; April's travelers receive upgrades when available.
In Hoi An: The Four Seasons Nam Hai beachside resort is the height of luxury—if you're going, splurge for a pool villa—but for a more cultural experience, we love the Anantara Hoi An. This resort has all the amenities, including free bike rentals and a great spa, and it's just on the outskirts of the UNESCO World Heritage-listed Old Quarter. Book a river-view room. If you like a modern touch, check out The Royal Hoi An Resort, which has a rooftop swimming pool and bar with great views of town. The new wing has better-designed rooms that are also closer to the pool.
In Can Tho: The Azerai Can Tho. This is the only luxury resort in the Mekong Delta, located right on the banks of the river. Be sure to book a river-view room.
Best bang-for-your-buck hotels
In Hanoi: For prime value, La Siesta's properties combine a great location in the heart of the Old Quarter with exemplary service. Make sure to request a room on one of the higher floors to get away from the street noise, and insist on a window (yes, some rooms don't have them). These hotels don't tend to come with great views, but the value for money makes up for it.
In Hue, consider Villa Hue, a small training hotel where local students learn the hospitality trade. They have big rooms, and a staff eager to help!
Restaurants the locals love
Narrowing down restaurants in Vietnam is almost impossible—the food is amazing and there are so many great places to eat. In Hanoi, go to Banh Cuon Viet for Vietnamese steamed rice rolls cooked right in front of you…if you're brave, you can try to make one yourself.
In Hoi An, check out Streets; it's run by an organization that provides housing and job training for disadvantaged youth, and they serve Central Vietnam specialties such as spring rolls, white rose dumplings, and pomelo salad. Both the Western and the Vietnamese dishes are delicious at the Cargo Club, but the real draw is the array of patisserie-inspired chocolate desserts—hard to find elsewhere in Asia.
When your kids are asking for comfort food, head to Jaspas for burgers and pasta (there are outlets in Hanoi and Saigon). The service is fantastic and the food is very good. Parents may want to indulge in a mango daiquiris or two!
Must-have dish
You shouldn't miss Hue pancakes. The best ones are served on the city's streets—the vendor will give you bowls of vegetables, meat, and sauce, which you mix to taste inside a thin rice pancake.
What to See and Do
Don't miss
Ninh Binh is a wonderful escape from Hanoi. From bike rides to boat rides and exploring caves, there are lots of ways to explore this area's stunning scenery—and with careful planning, you can also avoid the crowds.
The outskirts of Hanoi…take a bike ride along the Red River, visit rice paddies, or enjoy a home-cooked meal in a local village. You're close to the city, but life has a completely different pace and appearance than downtown!
Don't bother
The Ho Chi Minh Mausoleum is underwhelming; the long lines for just a quick view of embalmed Uncle Ho make it a bit of a letdown. Halong Bay can also be disappointing—unless you plan properly. To avoid the crowds and trash, book a private boat, or a tour that goes instead to Bai Tu Long Bay.
Cheap thrill
A city tour by motorcycle; it's such a fun way to see a place as the locals so often do, and also to avoid spending another day in a van! Saigon and Hue are both good options for this; don't do it in Hanoi, where the traffic is terrifying.
Bragging rights
Tour the Cu Chi Tunnels (secret corridors used by the Viet Cong during the Vietnam War) with a Vietnamese veteran, followed by dinner in his home. You'll hear all about what it was like to help build—and then live inside—this elaborate tunnel system.
Downtime
The best place in Vietnam for downtime is Hoi An, on the central coast. Rent a bike and head to Cargo Club for breakfast, then ride to the beach and enjoy some time by the ocean. After lunch, bike back to town for some shopping, or take a boat to An Island and ride your bike around the rice paddies and local homes. In the evening, catch a free cultural performance in the Old Town's main square.
Best for thrill-seekers
Oxalis Adventure Tours organizes expeditions into the world's largest cave, with multi-day excursions that include camping in the caves, trekking, spelunking, and a farm stay.
For those who want an adventure without the intensive caving experience, go sunrise kayaking in Hoi An. Being on the water as the sun comes up, and then heading to shore for coffee and some pho with a local fisherman, is an experience you won't forget.
Beach Basics
As the entirety of Vietnam runs along the South China Sea, there are many beaches to explore. Danang, Phu Quoc, Ninh Van Bay, and Con Dao are the best options:
Danang is perfect for travelers who want beautiful white-sand beaches, plus a bit of culture and history in nearby Hoi An.
Phu Quoc used to be a quiet and undeveloped island, but there are now many international brands building resorts here, and direct flights arriving from Bangkok and various cities in China. Stay at La Veranda.
Tucked away from the hustle and bustle of over-developed Nha Trang, Ninh Van Bay offers lush green jungle, beautiful rock formations, and a quiet beach area on which to lounge; book a room at the Six Senses Ninh Van Bay. If you're looking to scuba dive in Vietnam, Ninh Van Bay has a thriving coral reef.
A little island off the coast of Southern Vietnam, Con Dao is true a tropical getaway with very little development. Come between July and October, when you can see the green sea turtles hatching, and even help with their release. Stay at the Six Senses Con Dao, and book a boat for the day to explore nearby smaller islands, stopping to snorkel and hike.