The insider advice on this page is from one of Wendy's Trusted Travel Experts for Scotland: Jonathan Epstein of Celebrated Experiences.
If you want to be filled with wanderlust—and jealousy—follow Jonathan's Instagram feed. Between the picture-perfect Cotswold cottages and the Michelin-starred Scottish restaurants and the grand Irish castles, you'll wish you could hide inside Jonathan's suitcase on his next trip. The next best thing?  Let him and his trusted deputy Nicole Baratelle arrange your itinerary, including the most scenic drives between all those fairytale properties and otherwise-hard-to-book restaurants. You'll benefit from the duo's close relationships with colorful hoteliers and star chefs, not to mention their friends all over the U.K. and Ireland—from whisky distillers to crystal cutters to cashmere-sweater weavers. Of course, they can also snag tickets to special events (including Wimbledon and Premier League Soccer).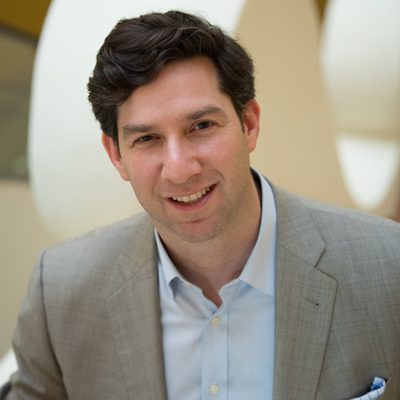 Where to Stay and Eat
Best bang-for-your-buck hotel
Gleneagles. New ownership has invested mightily, taking what was already one of the best resorts in the world to an even higher level with fantastic service, glorious grounds, and an abundance of activities (from falconry to off-road driving to horseback riding and world-class golf). Their resort is a good value in high season, and even more so in shoulder-season months such as March, April, October, and November—especially when compared to other luxury properties around the world. Because of Jonathan's relationships at the hotel, he is also able to get extra perks for his travelers, such as complimentary afternoon tea, golf, and full Scottish breakfast.
Restaurants the locals love
In Edinburgh: The Scran and Scallie is a gastropub helmed by Tom Kitchin, who earned a Michelin star for his restaurant The Kitchin. The food here—including favorites such as steak pie and fish-and-chips—is fantastic, with a great energy to boot.
In Glasgow: Ubiquitous Chip has been keeping Glaswegians well fed for more than 40 years. It's always been focused on cooking Scottish cuisine really well—which means you'll get perfectly prepared Scottish beef fillets or seared wild sea bass. The garden-like space has a greenhouse-style glass roof.
Meal worth the splurge
The 1887 Restaurant at the Torridon Resort is a classically Scottish place that marries brilliant technique and the best of local ingredients such as lamb, beef, and the freshest seafood. The Torridon is also home to one of the world's finest and most diverse whisky bars—a perfect way to start or finish an evening in this spectacular Highlands setting, overlooking a bay that stretches to the Atlantic.
Must-have dishes
Haggis, of course! The national dish of Scotland, it's traditionally served with "neeps and tatties" (turnips and potatoes). You may not want to look up exactly what haggis is, but everyone who visits Scotland should taste it. It's often offered as a starter, so you can hedge your bets with a main course such as Dover sole or venison.
Afternoon tea. It's a tradition and a total treat. At the Old Course Hotel, the scones and finger sandwiches are served in a clubby room with sensational views of the golf course and the sea.
Prime picnic spot
The top of Arthur's Seat in Edinburgh. You shouldn't just gaze up at this dormant volcano in the middle of the city; you should stroll up the mount to take in the fresh air and views at the top. Alternatively, you can drive to the top, where there's plenty of parking.
What to See and Do
Don't miss
St. Andrews. Too many people think St. Andrews is just about golf.  It is the charming and romantic seaside town on the North Sea where Will and Kate (the Prince and Princess of Wales) met while studying at its picturesque university.  There is so much history here—which you can discover while strolling the ruins of St. Andrews Castle and St. Andrews Cathedral—and many lovely independent shops. A jog on the beach is also in order; you might recognize it from Chariots of Fire!
Glencoe. Anyone passionate about scenic drives or hikes must visit the majestic Glencoe Valley. No matter what time of year you visit, it always looks magnificent. The light hits this valley from so many different angles, and the colors are always changing. Even in pouring rain, Glencoe puts you in a trance as waterfalls cascade onto the valley floor. There is also sad history here, and Jonathan's hand-picked private guides do a great job of telling the tragic tale that led to the intense animosity between two Scottish clans, the Campbells and the MacDonalds.
Don't bother
Visiting the Loch Ness Centre and Exhibition. Yes, Loch Ness is beautiful. Even if you forget about the legends, it's still worth a visit for a boat ride around the loch and a tour of the haunting ruins of Urquhart Castle. But the Loch Ness Centre is skippable unless you're utterly obsessed with the Loch Ness monster legend.
Most underrated activity
Fine dining in Edinburgh! You may not go to Scotland for the food, but after a few dinners in Edinburgh, you will return to Scotland for the creative dining experiences. There are an astounding number of great restaurants in this city of just 500,000 people, such as The Kitchin, Restaurant Martin Wishart, 21212, and Timberyard. Even if you're not into fine dining, the pubs and casual restaurants here serve the best Scottish lamb and Angus beef, along with boatloads of seafood.
Cheap thrill
Museums in Glasgow and Edinburgh. They're fantastic—and free! The ones that consistently earn raves are Glasgow's Kelvingrove Art Gallery, Edinburgh's National Museum of Scotland, and the many art museums.
Also, there are thousands of trails all over the country. Hikes are free, and the hiking in Scotland is spectacular!
Bragging rights
There are incredible whisky experiences across the country. Jonathan can book simple tour-and-tastings, but even better to spend the day with a master distiller, blend your own single malt from various aged barrels at one of Scotland's most iconic distilleries, or have a private tasting in the Board Room of one of the country's most important independent bottlers and distillers of single malt whisky.
A meet-and-greet with the Duke of Argyll at Inveraray Castle. Love history? Downton Abbey? Scottish clansmen? If the Duke (who's the chief of the Highlands' Campbell clan) is in residence, Jonathan will arrange for you to tour his castle and chat over tea in one of the home's formal entertainment rooms. The property stood in for Downton Abbey's Duneagle Castle, where the Crawleys celebrated Christmas.