The insider advice on this page is from one of Wendy's Trusted Travel Experts for England, Ireland, and Scotland: Jonathan Epstein of Celebrated Experiences.
If you want to be filled with wanderlust—and jealousy—follow Jonathan's Instagram feed. Between the picture-perfect Cotswold cottages and the Michelin-starred Scottish restaurants and the grand Irish castles, you'll wish you could hide inside Jonathan's suitcase on his next trip. The next best thing?  Let him and his trusted deputy Nicole Baratelle arrange your itinerary, including the most scenic drives between all those fairytale properties and otherwise-hard-to-book restaurants. You'll benefit from the duo's close relationships with colorful hoteliers and star chefs, not to mention their friends all over the U.K. and Ireland—from whiskey distillers to crystal cutters to cashmere-sweater weavers. Of course, they can also snag tickets to special events (including Wimbledon and Premier League Soccer).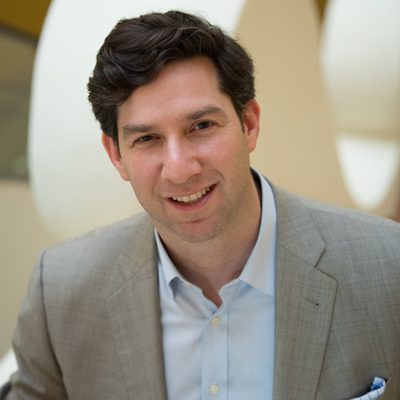 Things to Do and See
Most overrated place
If cars are what you fancy, you can do much better in Britain than the Cotswold Motoring Museum's small collection in Bourton-on-the-Water. The town itself, while lovely in slower times of the year, really can be quite crowded in summer as well.
Most underrated place
When people think of the Cotswolds, they think of villages, walks, pubs, and gardens—but generally not castles. Sudeley Castle, however, in Winchcombe, probably has more connections to royalty—especially the Tudors—than any other stately home outside greater London: Henry VIII's last wife lived here; King Charles I found refuge here during the Civil War. The gardens are magnificent as well.
While there are many charming villages in the valleys and hilltops of the Cotswolds, Stanton enjoys a particularly picturesque location, terraced along a hillside and a bit off the main road. Some of the most beautiful views over the countryside come from the Mount Inn, a pub perched at the top of town.
Hidden gem
Stanway House is located in the North Cotswolds, just five miles from the well-known village of Broadway. Nothing has really changed at this Jacobean mansion since it was "modernized" in the early 17th century. The current owners, the Charteris family, acquired the estate in 1540 directly from King Henry VIII (who himself had confiscated it from the Abbot of Tewkesbury, following his declaration that he was head of the Church in England). On the grounds is also the tallest fountain in England, which operates according to a schedule during the summer months.
Bragging rights
The Barnsley House Gardens are among the world's most exclusive and important private gardens, designed by 20th-century garden guru Rosemary Verey; they are today a prime example of the farm-to-table movement, providing much of the produce for the Barnsley House's restaurant and the nearby Village Pub. Jonathan can arrange a private tour with the head gardener—something that is normally only available to groups of ten or more. Richard Gatenby, the current head gardener, worked under Verey herself; he'll enthusiastically show you around not just the formal gardens, but the organic kitchen and herb gardens and the greenhouse as well, and explain what it takes to maintain a garden of this stature. Jonathan can arrange a private dinner in the garden, too, and he has access to similar private garden experiences at other celebrated Cotswold gardens, such as Prince Charles's gardens at Highgrove.
How to spend a lazy Sunday
Walking the countryside! The Cotswolds are lined with beautiful public footpaths. These trails, which literally cross people's property, have been here for hundreds of years, well before modern roads. You can leave your country hotel or village inn and go on dozens of walks across fields surrounded by sheep, cows, and other rural wildlife. Walks could be as short as half a mile (Upper Slaughter to Lower Slaughter) or longer (the four miles from Broadway to Chipping Campden, say), and you can combine several to fill as many hours as you please—or hop from village to village, always on the lookout for a quaint pub.
Best for thrill seekers
Without a question, Cheese Rolling! If you have no idea what this is, go to Youtube now and enjoy.
Where to Stay and What to Eat
Hotel worth the splurge
Foxhill Manor combines the intimacy of a small, boutique hotel with the amenities of a larger property: Its eight individually designed rooms—built in a historic Arts-and-Crafts country home that has been carefully updated for the most discerning 21st-century clients—are located on the grounds of the Dormy House Hotel; guests have access to that property's restaurants, pool, and spa. Jonathan's travelers enjoy free breakfast, Wi-Fi, and guaranteed upgrades at the time of booking.
Best-value hotel
While Stratford-upon-Avon is not technically in the Cotswolds, for the purposes of touring it really is the same region. Travelers who don't want to pay for a driver-guide and would rather not get behind the wheel themselves can take the train from London and stay at the Arden, a beautiful boutique four-star hotel located directly across from the Royal Shakespeare Company. The hotel's Deluxe Rooms have spacious bathrooms with a separate tub and shower, but even the less expensive Superiors work well for a quick stay in the country. Jonathan's travelers enjoy free breakfast, cream tea, and Wi-Fi.
Restaurants the locals love
This region is one of Europe's finest craft food destinations for a number of reasons, among them the incredible abundance of locally sourced organic offerings, and the skilled London chefs who have fled here to hone their craft in a more relaxed atmosphere. Here are a few such options where tourists are not the rule but the exception:
The Fox: This stone pub, located in Lower Oddington, is decked in ivy, and the interiors are full of charm; surrounded by locals, you'll feel like you stepped back in time. Particularly good are the dishes that feature game and fowl.
Wild Rabbit: Located in Kingham, this is a great spot to rub elbows with Cotswold elites and posh Londoners who have escaped to the countryside for a break. There's a nice selection of artisan beers and traditional ales to pair with your meal.
Kings Head: Located in the village of Bledington, this pub sits beside a quiet stream. In summer, diners are often seen at tables outside enjoying the long days with a tasty pint and delicious, locally sourced food. Here you can find great traditional British country pub food cooked with excellent technique.
Dish to try
While there is no single iconic Cotswold dish, the area is home to many exceptional foods. For example, asparagus from the Vale of Evesham is a must in summer, as are Pershore plums. Sample many beautiful local cheeses—St. Eadburgha, Single and Double Gloucester, Cerney Goat Cheese—at the Cotswold Cheese Company in Moreton-in-Marsh. Do also taste the excellent game you are likely to see on menus, such as venison, pheasant, partridge, and rabbit.
Meal worth the splurge
Though you might not want to dress up every night, at least once it's fun to take a meal as if you were a lord or lady and the hotel your very own country manor: Half an hour before your reservation, sit in the garden, bar, or sitting room for a drink and a chance to peruse the menu. Someone from the restaurant will escort you to your table at the appointed hour, and after the meal you can retire to the drawing room for a nightcap. Two great places to dine like landed nobility are Lords of the Manor, which has a Michelin star, and Buckland Manor, near Broadway.