The insider advice on this page is from two of Wendy's Trusted Travel Experts for Ireland: Jonathan Epstein of Celebrated Experiences.
If you want to be filled with wanderlust—and jealousy—follow Jonathan's Instagram feed. Between the picture-perfect Cotswold cottages and the Michelin-starred Scottish restaurants and the grand Irish castles, you'll wish you could hide inside Jonathan's suitcase on his next trip. The next best thing?  Let him and his trusted deputy Nicole Baratelle arrange your itinerary, including the most scenic drives between all those fairytale properties and otherwise-hard-to-book restaurants. You'll benefit from the duo's close relationships with colorful hoteliers and star chefs, not to mention their friends all over the U.K. and Ireland—from whiskey distillers to crystal cutters to cashmere-sweater weavers. Of course, they can also snag tickets to special events (including Wimbledon and Premier League Soccer).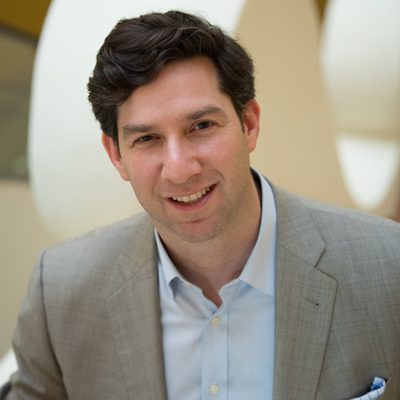 Where to Stay and Eat
Best bang-for-your-buck hotels
The Killarney Royal and The Ross are ideal for travelers who crave being in the heart of town (in this case, Killarney). Each property is family owned and operated. The Royal is traditionally elegant, while the Ross is contemporary and lively; both offer incredibly warm and professional service. Rates in low and shoulder seasons start around $250–$300 per night, including taxes and an amazing full breakfast. The hotels also give perks to Jonathan's travelers; at Killarney Royal, for example, you can step behind the bar and learn to pour a proper pint of "the black stuff" (yes, that's stout!).
Hotel worth the splurge
For sensational views of the Lakes of Killarney and the national park, book the two-bedroom Penthouse Suite at Aghadoe Heights, which has a massive terrace and 3,000 square feet of indoor space. If you prefer to be in town, it's hard to beat the Master Suite at Killarney Park, one of Ireland's best two-bedroom suites and a brilliant option for families. From here, you can easily walk to several pubs, and right into the park. If you want to be surrounded by nature, the Falls Master Suite at the recently updated Sheen Falls Lodge, outside the village of Kenmare, is a dream. Fall asleep to the sounds of the rushing Sheen River as it flows into Kenmare Bay just beyond your window. The suite is beautifully residential and can connect to another bedroom, making it another wonderful choice for families.
Restaurants the locals love
The best town for dining is Kenmare. There are changes every season, but Mulcahy's, the Lime Tree, Packies, and The Mews are consistent favorites.
Must-have dishes
The seafood in Kerry is wild, local, and fresh as can be. Within a few miles of your restaurant, fishermen are hauling in catches of crab, mussels, salmon, mackerel, cod, hake, sole, lobster, scallops, oysters, John Dory, turbot, monkfish, and prawns and driving them straight to the restaurant's kitchen. The southwest of Ireland is also famous for its grass-fed beef, lamb, and locally produced cheeses. For dessert, you have to try Murphy's Ice Cream. Yes, they have the basic flavors—and those are delicious—but they also scoop up originals such as Irish Cream Liqueur, Carmelised Brown Bread, and Dingle Sea Salt. Sean and Kieran Murphy opened in Dingle in 2000 and have branched out with shops in Killarney, Galway, and Dublin. The secret is that it's made from the milk of Kerry cows, a rare breed indigenous to this region. Ireland is now one of the world's top destinations for craft food producers, and Murphy's is a great way to sample the time and energy that goes into carefully prepared Irish craft foods.
Prime picnic spot
Everywhere. Seriously, everywhere you go on the Dingle Peninsula, Ring of Kerry, or Beara Peninsula is a great picnic spot. Two that get you far off the beaten path, so you probably won't see another soul: In a quiet field about a five-minute walk from the road on the Dingle Peninsula, you can actually find the abandoned school house made famous in the film Ryan's Daughter. Picnic here in the late afternoon, when the light over the Blasket Islands is magnificent. About 30 minutes south of Kenmare on the Beara Peninsula, there is a turnoff (away from the sea) toward Gleninchaquin, where you'll have the waterfall and lake in an incredibly bucolic glen all to yourself.
What to See and Do
Don't miss
The spectacular scenery between Kenmare and Killarney on the Ring of Kerry (see "Instagram Moment"). Yes, it can be crowded in high season, but the views are immense, and there are some wonderful cultural highlights such as Muckross House and Gardens.
Hidden gems
Lorge Chocolates. On a quiet road between Kenmare and Glengariff, Benoit Lorge (formerly the pastry chef at award-winning Sheen Falls Lodge) creates truffles and other confections as delicious as they are beautiful to behold. Jonathan can arrange chocolate-making classes; if you don't have time for one, at least stop in to pick up gifts to take back home.
Helen Sullivan's pub and restaurant in Kilmackalogue, on the Beara Peninsula, is a place so charming that you won't believe it's for real. It's smack on the sea, and the fish and famous mussels she serves are all freshly caught. Experiences don't come any more authentic than at Sullivan's.
Kerry has received a lot of attention since the Skellig Islands off the coast were featured in Star Wars: The Force Awakens. Rather than venturing out in what can be very rocky seas and braving hundreds of steps and steep climbs once there, simply enjoy the islands from afar. The best way to do so is to detour to The Skellig Ring. The buses that can clog parts of the Ring of Kerry rarely venture here, and it is a lovely 18-kilometer stretch of road.
Finally, for those who love scenic drives and are really trying to get off the beaten path, focus on the Beara Peninsula. While there aren't many traditional tourist sites here, the views are majestic, and you share them with far fewer visitors than elsewhere in Kerry.
Cheap thrill
Hiking in Killarney National Park, where the countless trails range from short strolls that end at waterfalls to challenging climbs. The forest scenery is outstanding, the vistas sweep all the way down to the sea, and you'll also see plenty of deer, birds, and, of course, sheep! Jonathan can pair you with private hiking guide to even scale Ireland's highest mountain, Carrauntoohil.
Bragging rights
Sean Daly is a second-generation master craftsman who left his job at Waterford Crystal 15 years ago to create his own boutique company: Dingle Crystal. He has a small store in Dingle, where he sells objects including bowls, glasses, and chandeliers, but the real magic takes place just outside of town in his personal workshop. Jonathan can arrange a private meeting there with Sean, who will demonstrate the painstaking process of cutting the glass and share his strong and unedited opinions on the crystal industry in general.
This region is full of interesting local artisans, and Jonathan can arrange similar experiences with pottery makers, chocolatiers, and more.
Downtime
Canoe, kayak or have someone take you out on a boat on the peaceful Lakes of Killarney. You can boat from Ross Castle, Lord Brandon's Cottage, and other spots around Lough Leane and Muckross Lake. You can also try a bit of fly fishing. Sheen Falls Lodge is home to a beautiful stretch of river that flows into Kenmare Bay. Sometimes seals wait right where river meets bay for their salmon lunch! If you're keen to try fly fishing, Sheen Falls' excellent ghillies (fishing guides) will teach you how to cast and help you find the perfect spot. If you are lucky enough to catch something you can then smoke your own catch in the hotel's smoker!