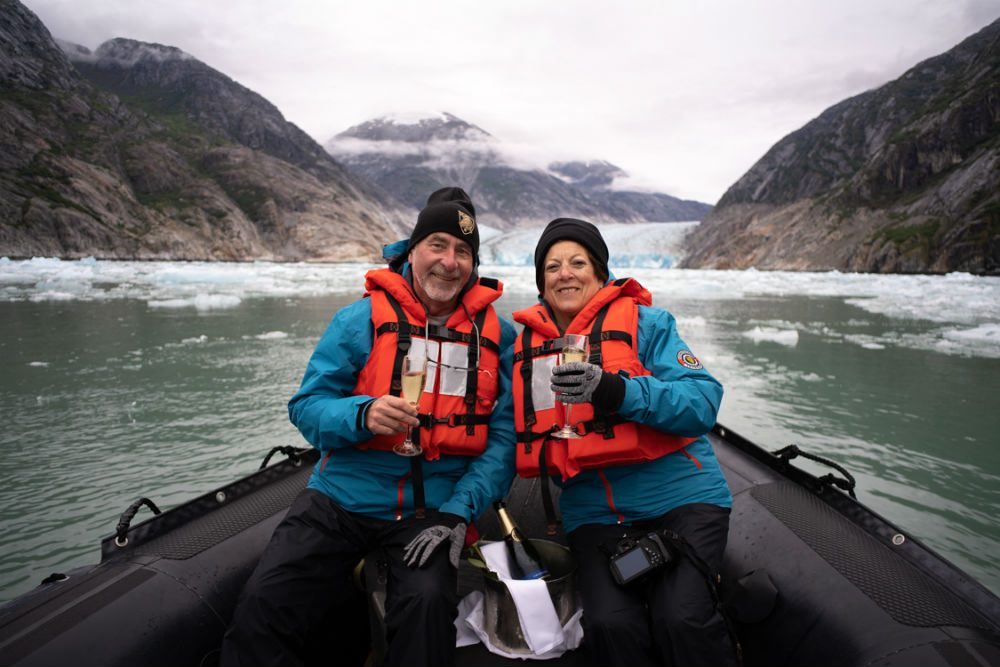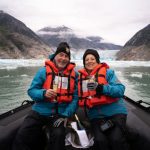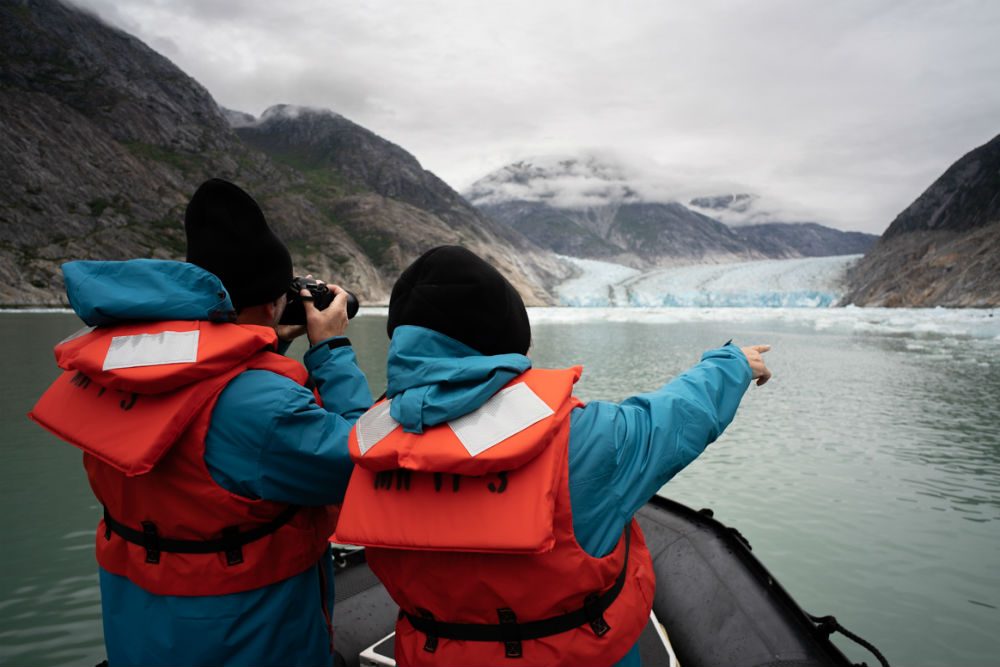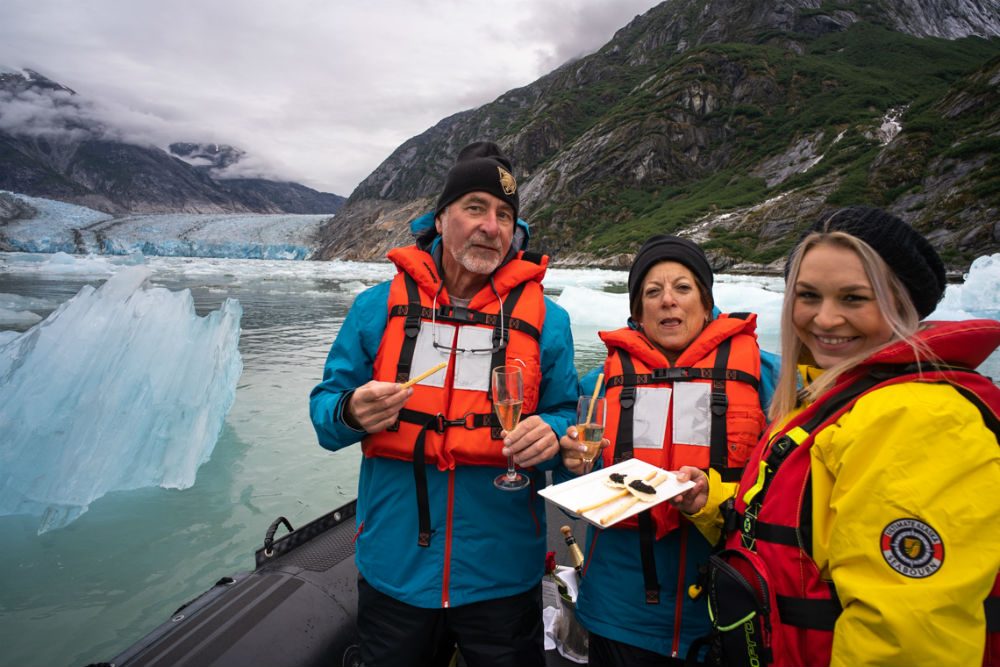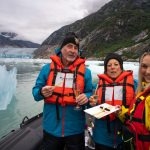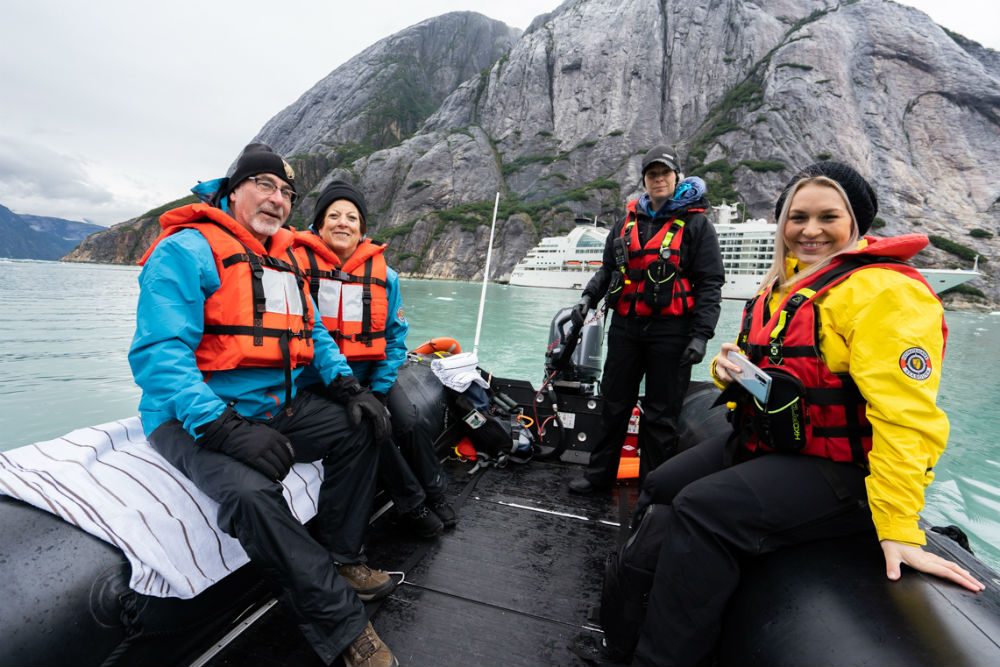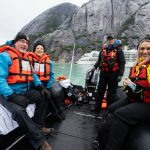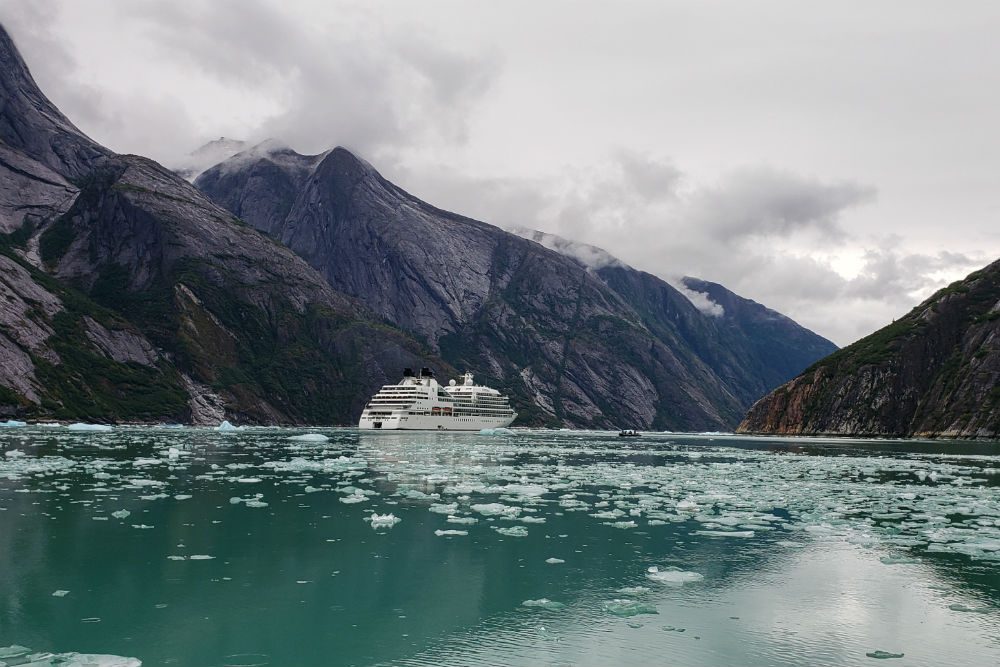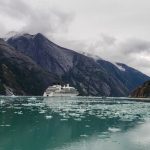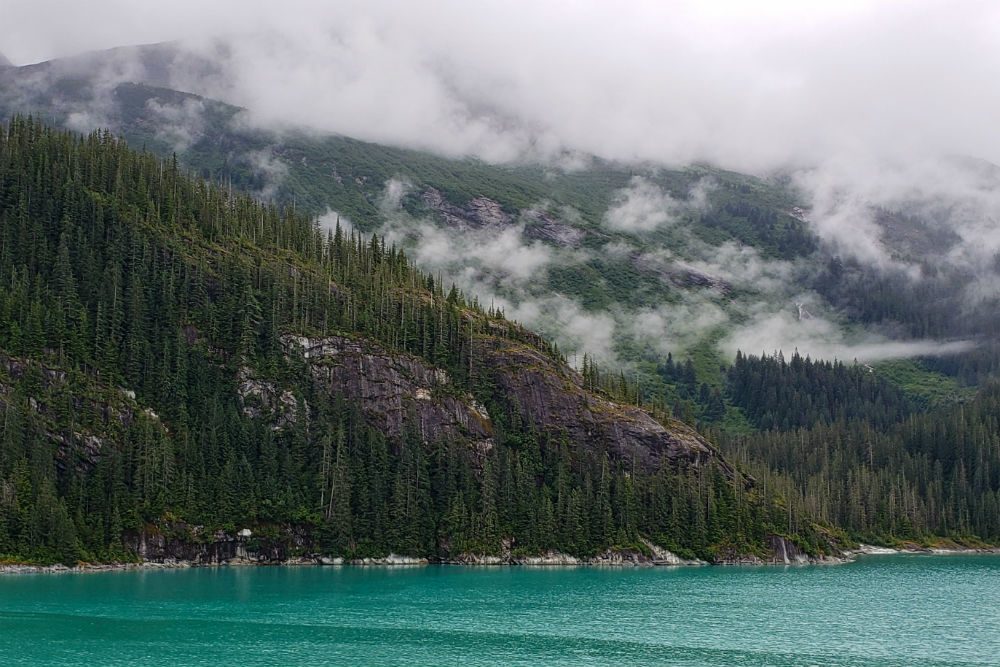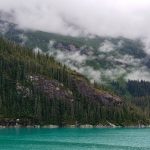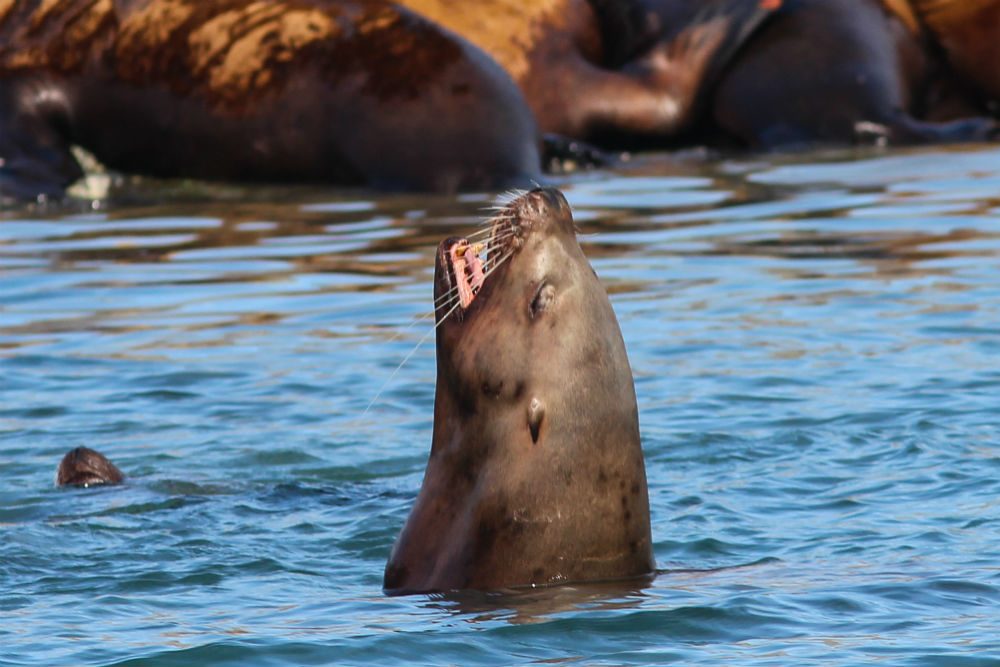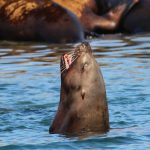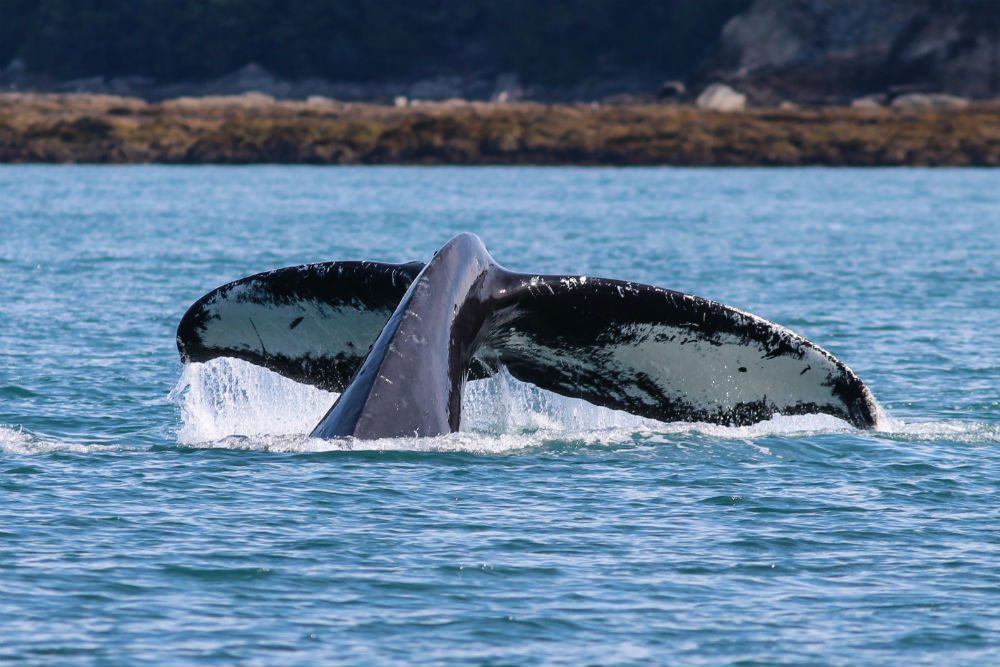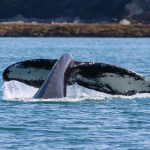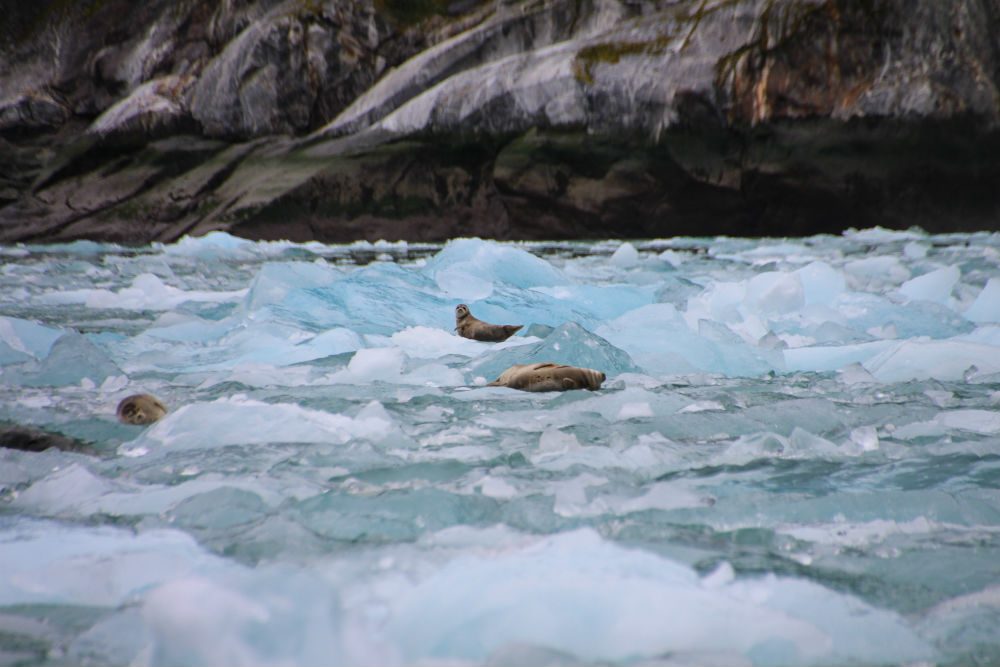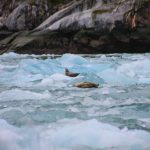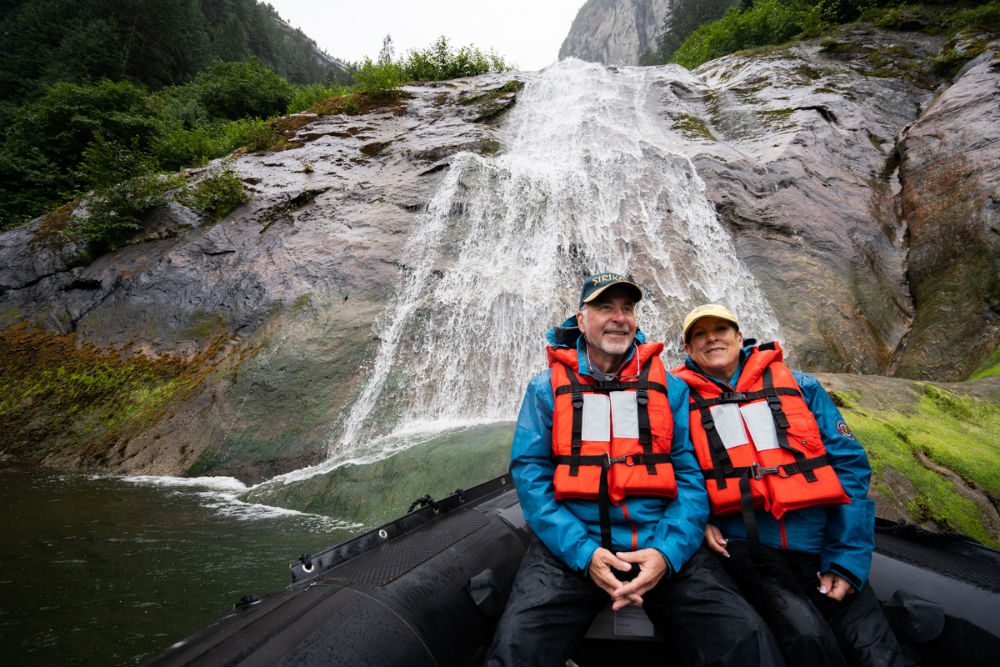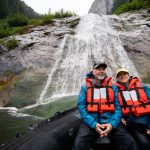 Frank Ott is not a cruise person. "I don't like cruises," he told us on the phone from his home in Ringwood, New Jersey. "We once had a family reunion on a cruise out of New York. It was my worst nightmare because it was 3,800 people on the boat."
Yet he and his wife, Angie Sebastiano, had always wanted to sail the Alaskan coastline. So when they started researching which ship would be best for them—one that had luxury and space but not crowds—they turned to Tom Baker, one of Wendy's Trusted Travel Experts for cruises. Tom recommended the Seabourn Sojourn, which hosts just 458 passengers, provides 335 crew, and navigates into nooks and crannies that bigger ships can't.
Adding to the challenge: Mr. Ott and Ms. Sebastiano were also due for a WOW Moment on this trip. Wendy's WOW Moments are exclusive insider experiences earned by travelers who request trips through The WOW List. They vary depending on the location, timing, and logistics of a trip and could be anything from a meeting with a noteworthy local to an unusual activity to a special-access tour.
In this case, Wendy, Tom, and the folks at Seabourn collaborated to create a Moment that highlighted the unique beauty of this location and the personal preferences of these travelers: taking the couple on a private excursion to view the waterfalls, glaciers, harbor seals, and remote beauty of Endicott Arm. After they returned, we called Mr. Ott to hear how it played out.
Q: Were you surprised?
A: To be fair, it's hard to keep a secret when you're on a small ship. And we were 30 miles into this long fjord, so you really couldn't surprise us. When all the passengers were getting ready to board the Zodiacs, the Seabourn Ventures team manager, named Chris, said, 'Why don't you and your wife wait here for a moment while I take everyone else down.' So we figured it out. Especially when you step off the ship and get into the Zodiac and there's a bottle of champagne in a bucket and caviar and a rose—you know it's not the regular excursion you booked.
Q: Then what happened? Can you describe the WOW Moment for us?
A: So the ship's Ventures photographer was there and a crew member was there and she was offering us champagne and caviar. (There's nothing like champagne and caviar at 8:30 in the morning.) The Zodiac driver was an expert in geology—and that was perfect because she could explain the glaciers and how they were formed, why they recede, and what they leave behind. It was beautiful because we're cruising around and trying to avoid small and medium-size icebergs and it was just the two of us. The location made it special—there's nowhere more beautiful. We've traveled the world, but it was one of the most beautiful places to be in.
Also, just the amount of ice that we were Zodiac-ing between was incredible. We've been to Argentina, we've been to Punta Arenas, we've gone ferrying around glaciers, but this was spectacular because we were in a little boat surrounded by ice with a professional driving it. So we didn't have any danger but we got up close and personal. And some of the pictures we have of the Seabourn ship just surrounded by ice….it's a spectacularly beautiful place.
Q: You said you're not a cruise person. What made this cruise different?
A: The draw was Alaska. And the ship Tom Baker recommended for us was ideal. This ship carries 450 passengers. There was so much space—so many empty places if you wanted to be by yourself, or you could join the crowd. And they had the best staff of anything I'd ever been on. I can't think of anything that wasn't good. There were 335 staff to 450 passengers, and the staff had 52 nationalities represented. I asked everyone, and I met 33 nationalities myself. Every single one seemed authentic in enjoying what they were doing, and they all knew your name by Day Two.
Q: How did the WOW Moment affect, or change, your experience of Alaska?
A: I expected Alaska to be beautiful, and it met that expectation; the WOW Moment made me understand the beauty better. Because of the Zodiac driver and her knowledge, I got to learn, more in-depth, the history and nature of Alaska. I wouldn't have gotten that in a general Zodiac tour. I got to understand how the beauty came to be what it is today.
---
Wendy would like to thank Brian Badura, Seabourn's Director of Global Public Relations and Strategic Initiatives, as well as the Seabourn Shore Excursions and Ventures teams, for creating such a magical WOW Moment for Mr. Ott and Ms. Sebastiano.
Wendy Wants To Amp Up Your Trip!
On every third qualifying trip, Wendy will add to your itinerary a surprise WOW Moment. A WOW Moment is an exclusive insider experience that helps make a trip extraordinary. Each WOW Moment is totally different. They vary depending on a huge range of factors, including the country you're headed to, the timing of your trip, logistics, availability, and more. You can read a sampling of the more over-the-top WOW Moments (those most conducive to editorial coverage) here. Learn which trips qualify, and how the process works, here: Wendy Wants To Amp Up Your Trip!