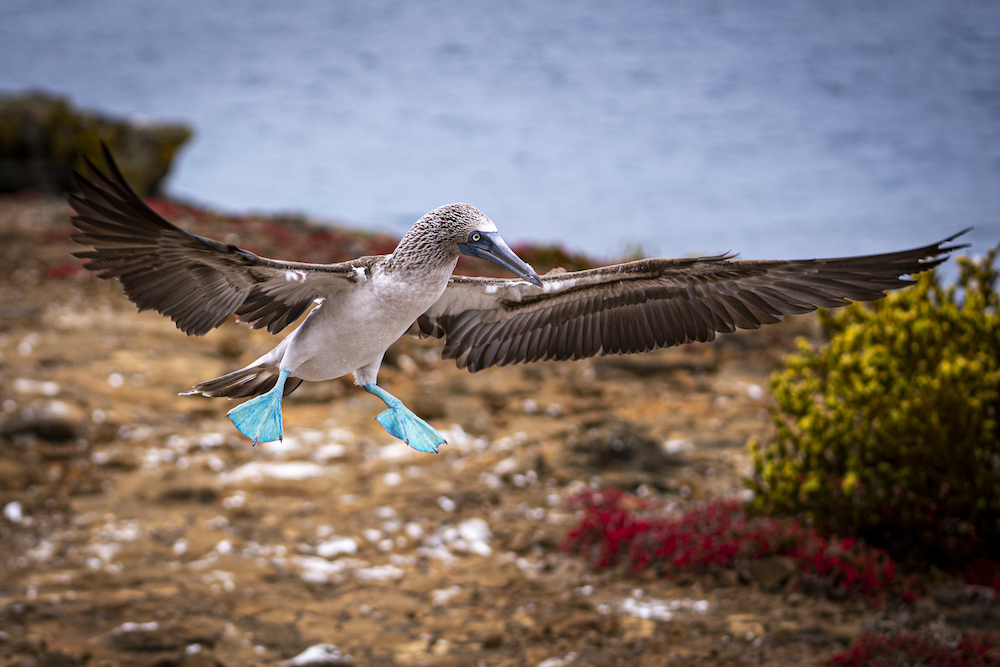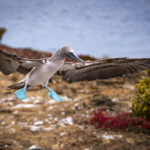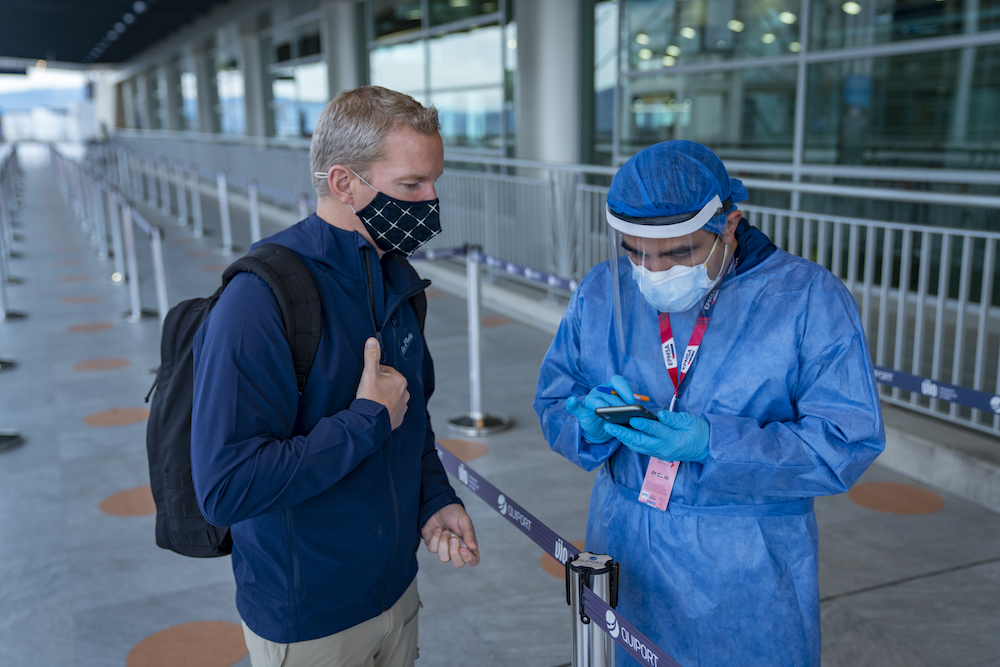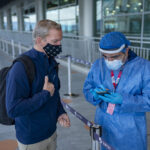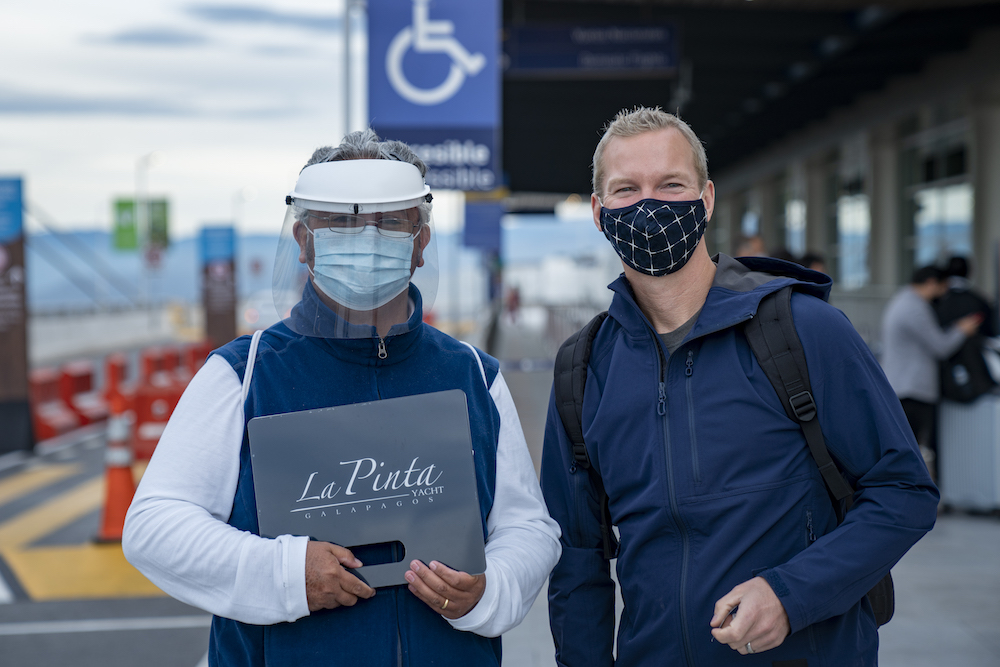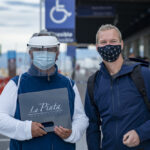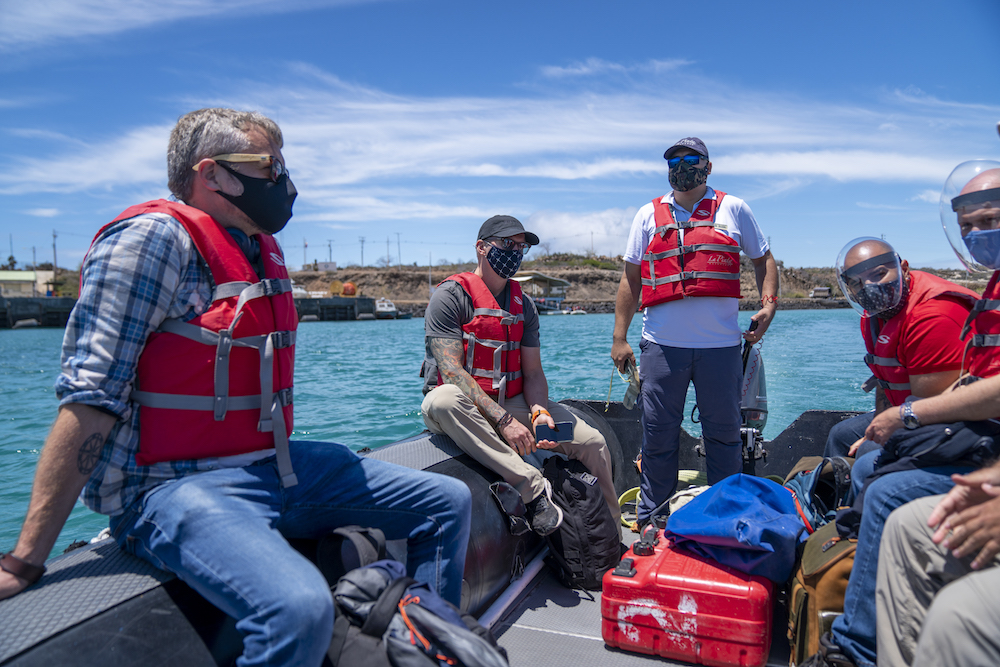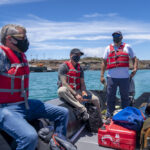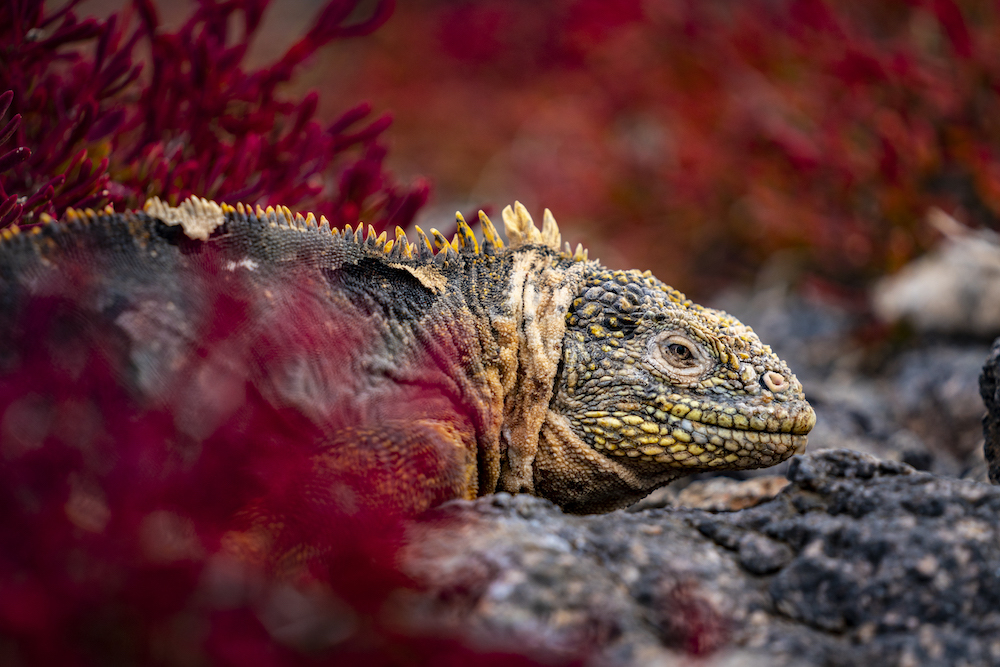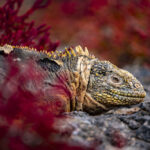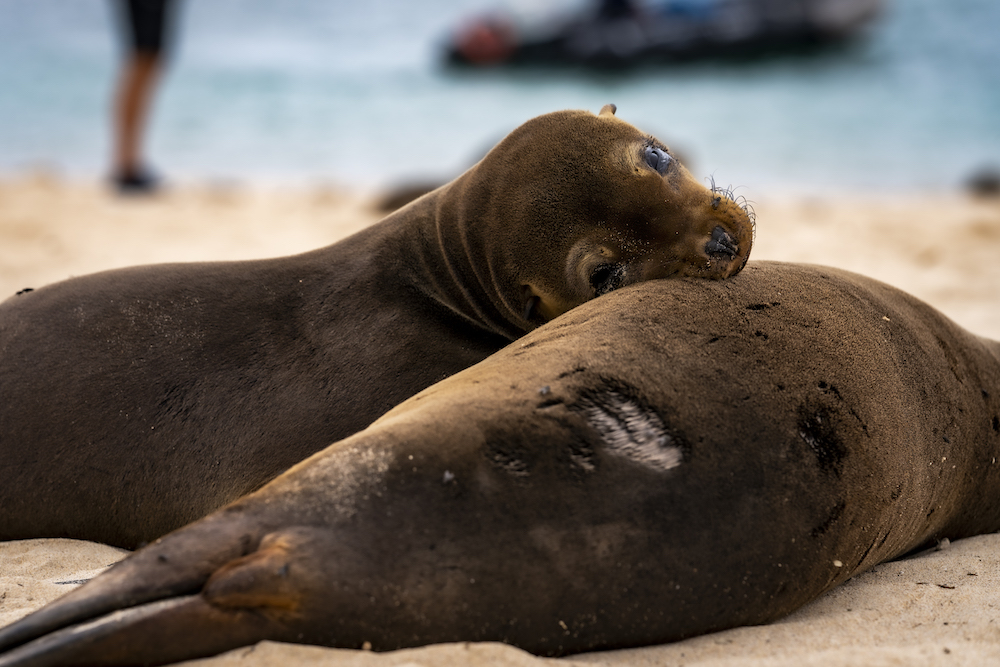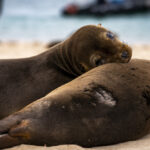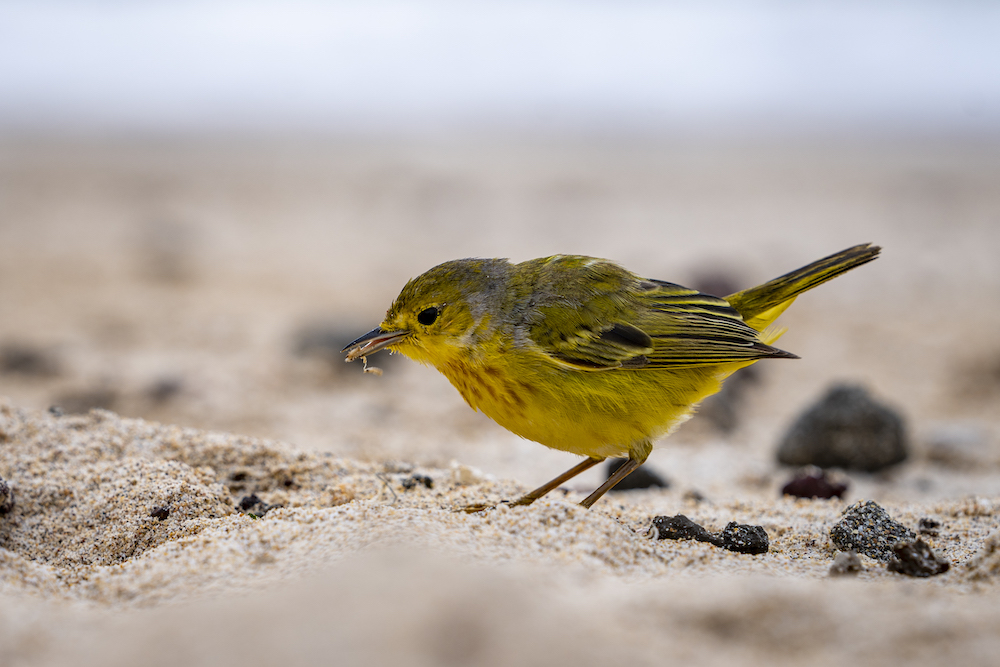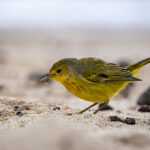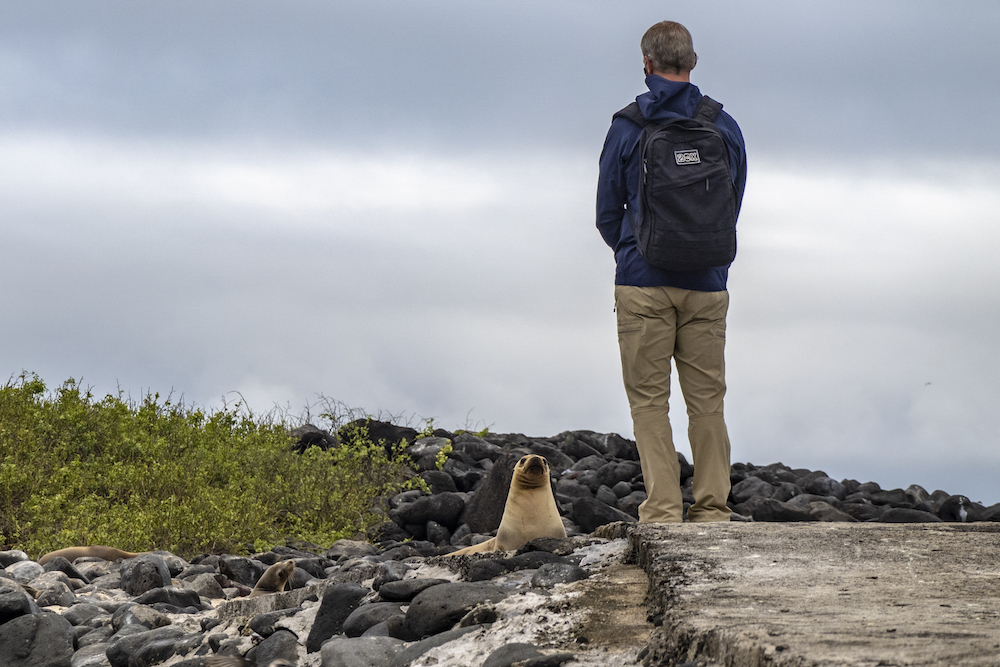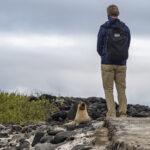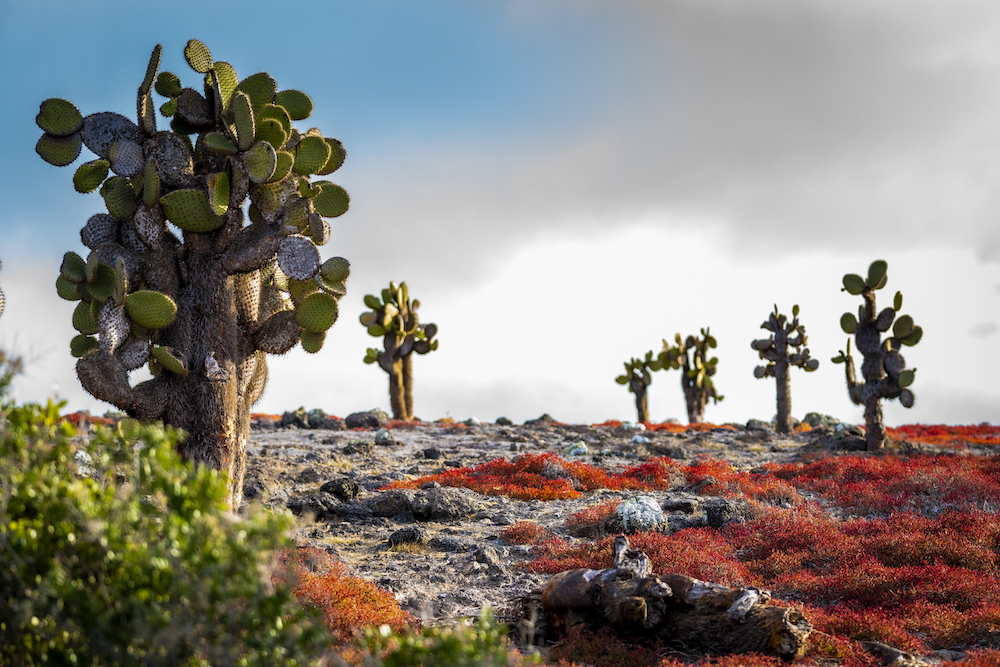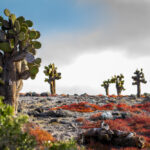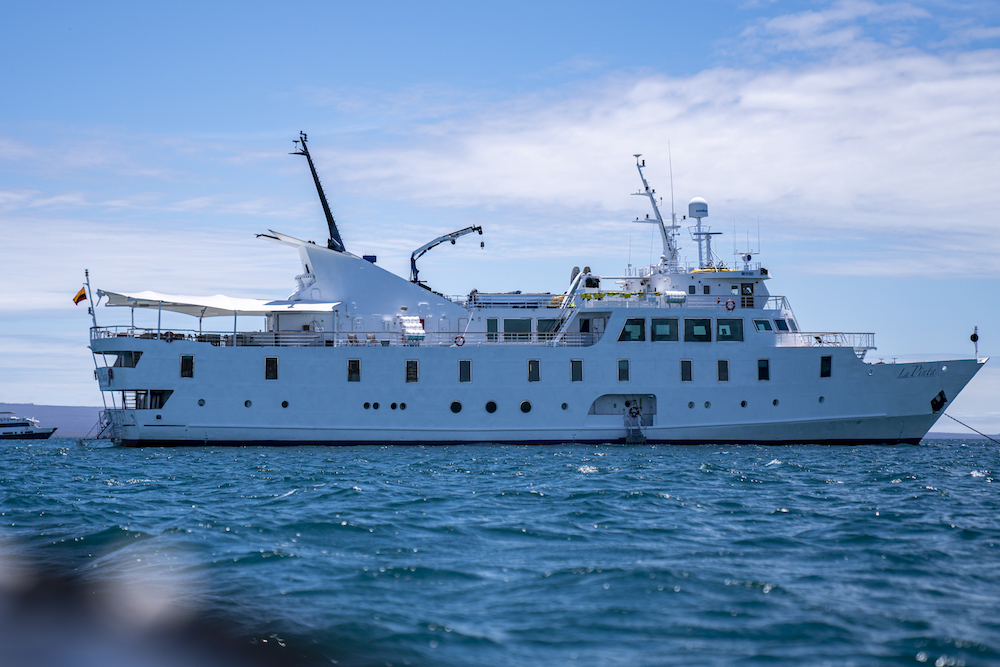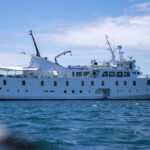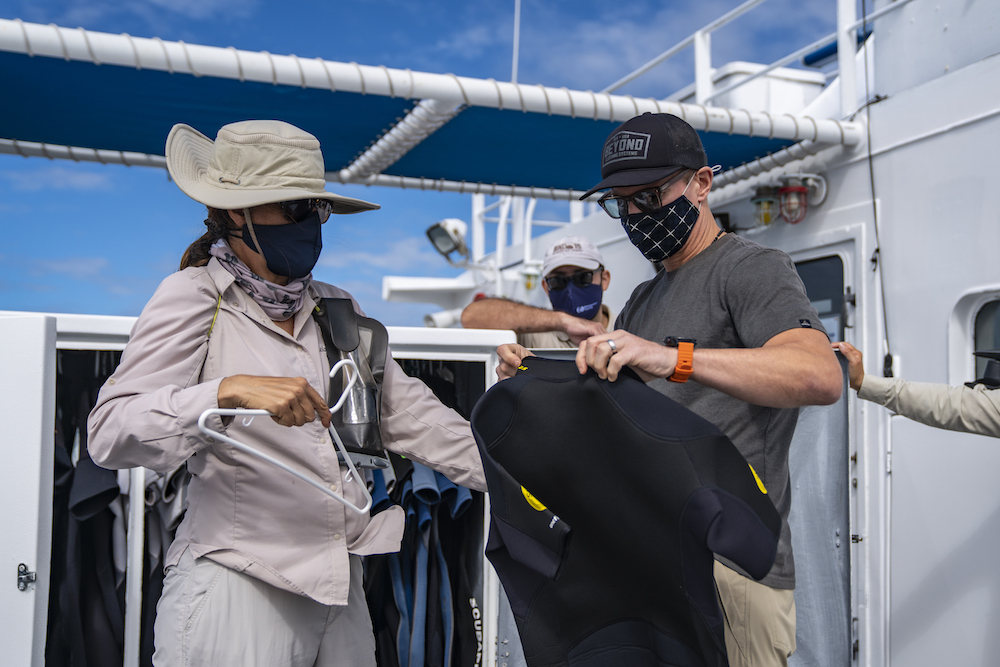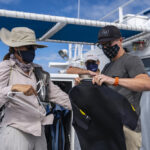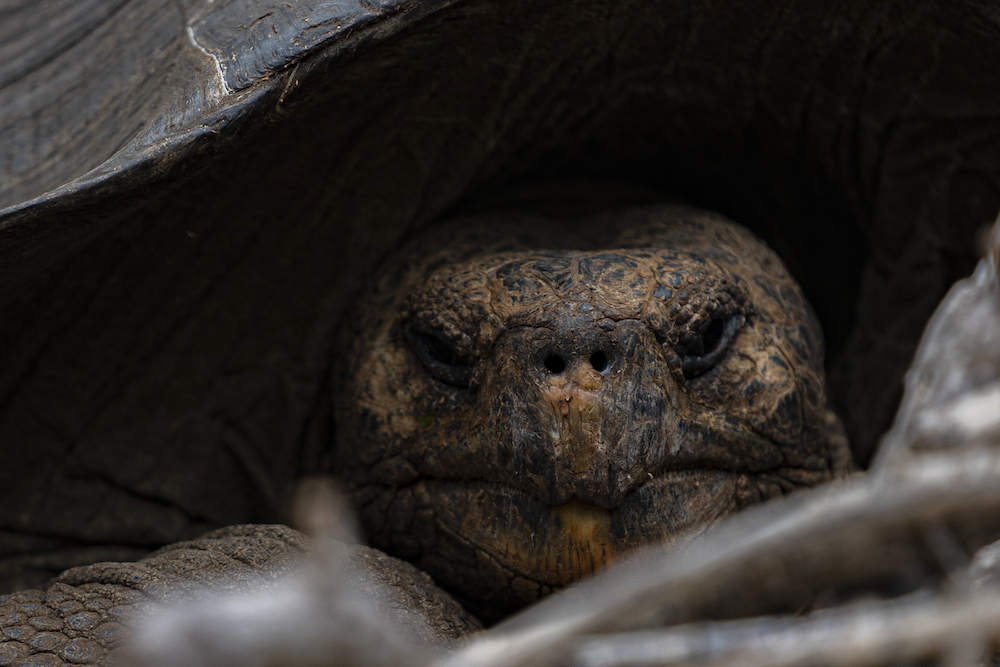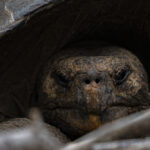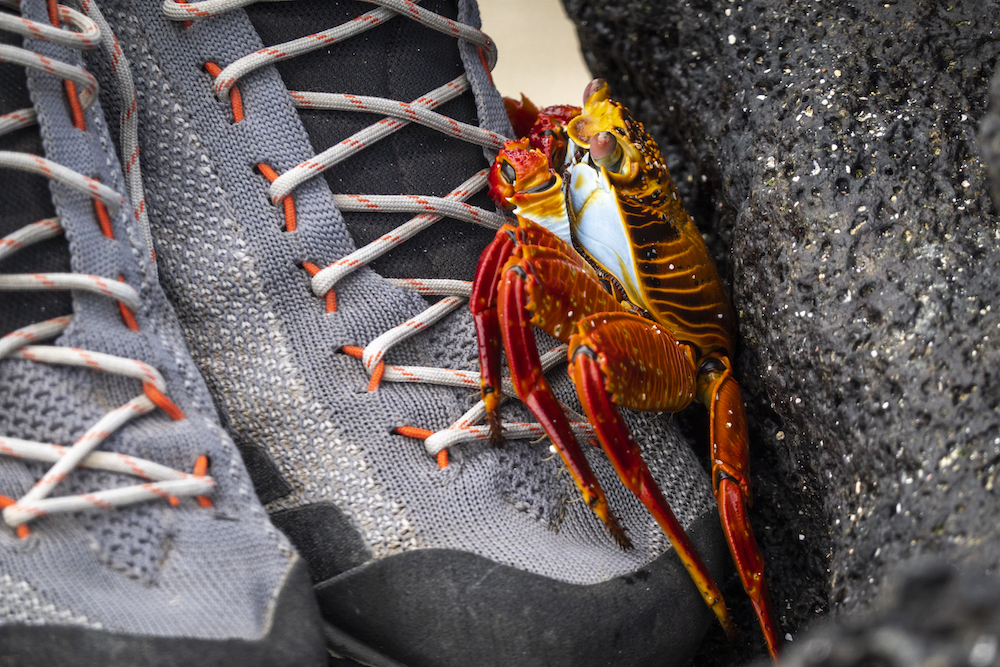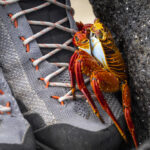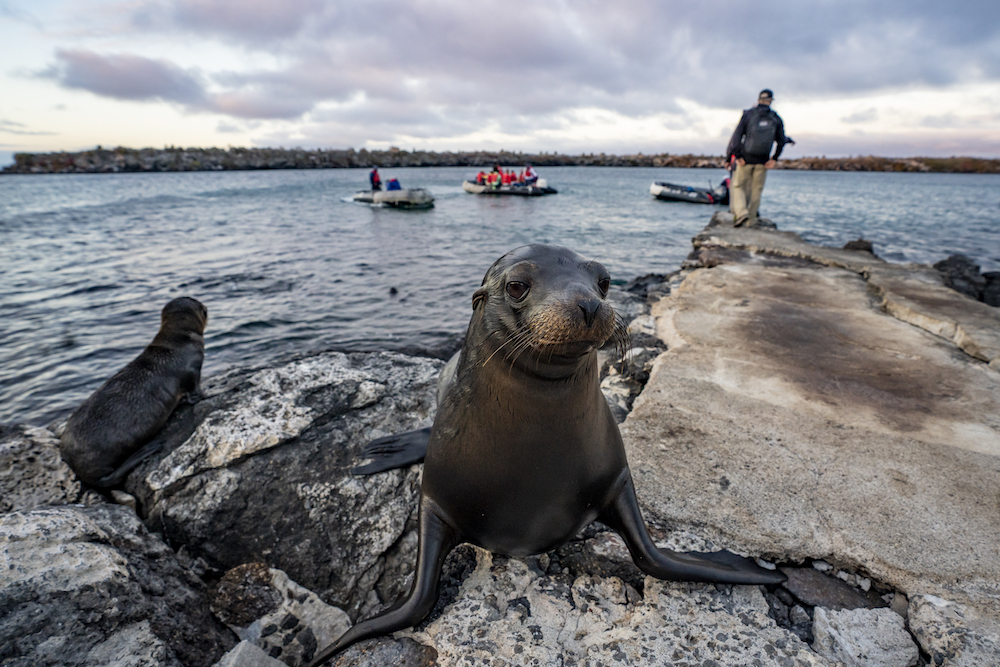 "This was one of my favorite trips to the Galapagos Islands." That's what WOW List Trusted Travel Expert Ashton Palmer told us on the phone after returning from Ecuador's famous islands two weeks ago. "I felt safe. In fact, in many ways, I've felt that I was in more precarious situations at home than I was on this trip."
For Ashton's first visit to the Galapagos since the pandemic began, he chose a five-day itinerary on the 48-passenger yacht La Pinta, one of only a few vessels currently sailing the area and visiting Galapagos National Park (which reopened July 13). Residents of the U.S. are welcome, with some documentation and a negative Covid test, and as travelers return to the area, a few more cruise ships are expected to start up in November and December.
Ashton experienced the ship, the shore excursions, the entire security process, and three Covid tests—prior, during, and after the trip, all negative—so that he could report back on what it's like to travel in the Galapagos now and in the coming year. Here's what he had to tell us.
*This article is part of a series in which we will be following the pioneers on Wendy's WOW List of Trusted Travel Experts as they road-test their reopened destinations anew. Remember, these are the trip planners with the highest standards in the world—they've earned these stellar reviews—so we'll ask them how local safety protocols measure up; the savviest ways to sightsee and explore; and the safest places to stay, eat, and get health care if necessary. In other words, we'll follow them as they do all the in-country legwork so that you don't have to.
What was the process of getting to the Galapagos, and what were your flights like?
You have to get a test within ten days of visiting the country, and I was leaving on a Sunday, so I went in on the Monday before to make sure I had enough time to get the results. I drove to a testing place here in Seattle, and it took five minutes. Then I got the results in about 36 hours.
I flew from Seattle to Houston on United. Going through security was a breeze; it was really no different than pre-Covid, other than that you're wearing a mask and they have plastic screens for people checking your documents. The flight was about half full, with no blocked seats. When we got on, they handed everyone a heavy-duty industrial sanitizer wipe that was doused in alcohol so you could re-clean the seatbelt buckle and armrest. They served drinks and packaged cookies. Everyone was required to wear masks—and everyone did.
I then flew from Houston to Ecuador. This flight was full, with every seat taken. They issued those strong wipes again when we boarded, and they served a packaged food item with drinks.
Did the airline check to make sure everyone had the negative test certificate?
Not before boarding. The only time United asked us if we had proof of our Covid test was onboard the flight to Ecuador. If anyone said no, that person was given a form and had to go to a different intake area when we landed and get an in-airport test [at their own expense] that can deliver a result within 15 minutes.
What was the process when you landed in Ecuador?
When you arrive, they make you fill out a questionnaire asking if you're sick. It's a few yes/no questions, and I'm sure everyone always says no to everything. They had health workers in protective gear who took our temperature and inspected our results, stamped them, and sent us on our way to immigration. The whole process—from getting off the plane to getting outside with our bags—took 30 minutes. It was streamlined and efficient.
But you have to get another test to go the Galapagos. How did you manage that once you were in Ecuador?
You have to get a test within four days prior to arriving in the Galapagos. If you were flying directly to the islands, you could potentially get your test at home, spend the night in Guayaquil [the transit point for the islands], and then the next day fly to the Galapagos, without needing a second test. But we had been in Ecuador for a while, so the hotel I was staying at had a private company come to give us tests. We paid about $100 per person, and they emailed us results the next day.
After that flight to the Galapagos, then there's another transit to the ship, right? Was there another round of safety protocols?
On arrival in the Galapagos airport, they make you walk through disinfectant trays to clean your shoes, and they also sprayed our bags—and us, which is kind of a bizarre experience. It was a guy with a backpack on and he had something that looked like a leaf blower that sprayed a very light misting on our clothing. There was no residue or wetness on our clothing, and no after-effects.
We then took a 10- to 15-minute bus ride on which every other seat was blocked off and everyone was wearing masks. Finally, about six to eight people got into each Zodiac—or panga, as they're called in the Galapagos—with masks on and went to the ship. Before we boarded, they made us walk through something like an airlock of ozone. They gave us sanitizer, and checked us into our cabins.
One of the concerns scientists have is about being in enclosed spaces with other people for extended periods of time. How much open space is on the ship? Do the rooms have windows or balconies that open? Are you eating indoors? What steps were being taken to minimize risk?
The cabins are spacious and very comfortable. You can't open the windows in them, but the cabins are electrostatically cleaned multiple times per day. The staff also sprays public areas and the seats in the dining room.
Normally the ship offers one seating at mealtimes, but they broke it into two seatings, to allow for greater social distancing. They also sat people only with their traveling group or family.
There is no buffet: Every meal is ordered beforehand and brought to you plated. So at breakfast you scan a QR code and tell the waiter what you want to have at lunch. Then at lunch, you select your dinner, and at dinner you select what you want for breakfast.
There's also outdoor dining on that ship, so we had a couple of meals outside, and they had an evening cocktail hour outside too. There's also outdoor deck space, so there's plenty of opportunity to get fresh air.
"Within a day, I honestly felt very comfortable—and that's because everyone onboard had been tested."
How safe did you feel?
Within a day, I honestly felt very comfortable—and that's because everyone onboard had been tested. Before they leave home, all of the crew and staff are tested; then they have to do a 14-day quarantine in the Galapagos, and they get a second Covid test before being permitted on the ship. And they were told: If you want to work, you have to commit to a three-month contract, and you can't go into town or port or anywhere that isn't part of an excursion. So the ship has created a bubble. And the passengers they bring into it have been tested as well. I actually felt safer on the ship than on my flight from Seattle to Houston. Had anyone been tested on that flight? Who knows?
All over Ecuador, you cannot go into a hotel without getting your temperature checked; you can't go into a restaurant without them giving you sanitizer. I did not see one person in Ecuador without a mask on, and that includes in the countryside and on children. There's a $100 fine if you don't wear one, and for Ecuadorians that's a lot of money. So they're on the ball.
I came to the conclusion that, when I travel, I can take the same safety precautions that I take at home: I can wash my hands, wear a mask and do all of those same things.
What were the shore activities, and how did they compare to pre-pandemic?
They were the same activities. You're walking around the different islands and seeing the animals and going to the beaches and swimming and snorkeling. There were just a few differences compared with before:
First, the gear that you're issued is all fully sanitized, and they also issued us brand-new snorkel mouthpieces.
Second, you are required to wear a mask, even when outside on the islands.
Third, it felt like we had the Galapagos to ourselves—and that was really magical.
It's very quiet, and the wildlife is really taking over the islands. There are animals everywhere on the hiking trails! It's like: Excuse me, baby sea lion, I need to come through this way. [Laughs.]
We had more flexibility too, because there weren't as many people or as many ships coming through—whereas in the past we might have had a window of time and we'd have to be out of a spot in two hours.
Did they also create a bubble for your shore excursions?
We were always with the same group of people for excursions. For us, that was for language reasons: The naturalist spoke to us in English. But I think they were generally organizing the groups according to who was traveling together.
You said this was your favorite of all your trips to the Galapagos. Why?
It was the privilege of being able to travel again. Being in nature is my jam anyway, but gosh if there's anything to make you appreciate some normalcy and the gift of travel, it's the pandemic. We've all been through the ringer for a while, and I think just being in a place of natural beauty, sitting on a beach and feeling the water and the sand or seeing these beautiful animals, and being fully present with it—it's magical. Why should it take having travel taken away from you to make you appreciate it more? I don't know, but it does. And that made the trip really special.
Be a safer, smarter traveler: Sign up for Wendy's weekly newsletter to stay in the know. And read real travelers' reviews of Wendy's WOW List and use it to plan your next trip.