The insider advice on this page is from one of Wendy's Trusted Travel Experts for Austria: Gwen Kozlowski of Exeter International.
Gwen has been masterminding custom trips for independent travelers to Austria, the Czech Republic, Hungary, Poland, and other parts of Eastern Europe for more than a decade. She's based in the U.S. but heads to the region at least twice a year to suss out new hotels and restaurants, test driving and train routes, and add to her ever-growing list of local experts—from museum curators to pastry chefs to artisanal vodka makers—who provide access and insights that you could never get otherwise. Unflinchingly honest and obsessively detailed-oriented, she prides herself on knowing exactly where to find the best food—and drink—in every town from Innsbruck to Budapest to Krakow, and she has such strong relationships with local hoteliers that her guests frequently receive VIP treatment at the most atmospheric four- and five-star hotels.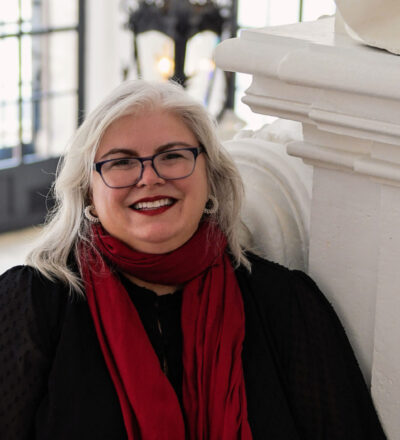 Where to Stay and Eat
Best-value splurge hotels
In the city: The Sacher properties in both Vienna and Salzburg, still family-owned and operated, offer the quintessential Austrian luxury hotel experience. Gwen's travelers get bed-and-breakfast rates a bit lower than what is published, an upgrade if available, and sometimes early check-in or late checkout. In off-peak months, the Vienna property occasionally has a fourth-night-free offer. Another option in Salzburg is the newly updated Schloss Mönchstein, which provides a romantic escape overlooking the city. In Vienna, if you prefer something a bit more contemporary, the brand-new Rosewood (opened August 2022) is fantastic and has a perfect location.
In the countryside, there is no better spot in Austria than the Alpin Resort Sacher. This newest addition to the Sacher family was created with loving attention from the Sacher's managing director, Elisabeth Gürtler. If you can imagine a resort perched in the mountains with every single detail done correctly—this is it! Breakfast, a light lunch, afternoon cake, and a seven-course gourmet dinner are all included in the room rate.
Best bang-for-your-buck hotels
In Vienna, the boutique Hotel Sans Souci puts travelers in a charming local neighborhood just steps from the bustling pedestrian center. Rates are sometimes half that of the five-star hotels' pricing.
In Salzburg, the family-owned arthotel Blaue Gans has a very central location and a very chic atmosphere—you're surrounded by the owner's contemporary art collection.
Restaurants the locals love
In Vienna: A super-traditional little spot is Gmoakeller, on a side street near Stadtpark. It's small and always packed with locals, so reservations are essential. Ask for the German menu, since the English one is missing half the dishes ("We save all the best stuff for us!" explains the management). A short way from Schönbrunn Palace takes you to a special in-the-know spot—Hollerei. This is a vegan and vegetarian spot perfect for a café-style lunch. For a more bustling scene, the Plachutta outpost nearby in the Heitzing neighborhood makes you feel like you're a local instead of a tourist. If you don't want the pomp and circumstance of a multi-course dinner at the famed Steirereck, you can observe the ladies who lunch at their casual alternative, located just one floor down: Meierei gives you a glimpse of local life and fantastic cuisine, all at a lower price point and with gorgeous views of the park.
In the Wachau Valley: The family atmosphere and delicious home cooking at Weingut Jamek are a cut above; in warmer months you can sit on the patio and look out on the vineyards. They even have a few simple guest rooms above the restaurant.
In Salzburg: You might not know that this city is the capital of Austrian beer production. Join the casual beer-garden atmosphere at Müllner Bräu (the official name is Augustiner Bräustübl). This place has good beer and local dishes offered food-stall style (cash only), and it's lively and full of locals. It's right at the foot of the Mönchsberg and has been serving beer since 1621! Gwen's favorite casual spot is Zum fidelen Affen, right in the center. You may have to sit with strangers, but you'll get fantastic local cuisine and great wine.
In Innsbruck, the restaurant Weisses Rössl is much beloved for its traditional food cooked slow and with love—especially the Tiroler Gröstl, a sort of sautéed meat-and-potatoes hash. Perfect after a day of hiking!
Dishes to try
In Vienna: The delicious schnitzel at Gmoakeller, or any one of many great schnitzel spots.
In Salzburg: Save up your calories so you can blow them on dessert at St. Peter Stiftskeller with the traditional Salzburger nockerl, a light and airy meringue-like confection with fruit sauce.
Restaurant worth the splurge
Steirereck, in Vienna. The menu changes all the time, but one thing remains constant: From the abundant varieties of bread (the dedicated bread server is scarily knowledgeable) to the petits fours at the end, it's all unbelievable.
What to Do and See
Don't miss
Burgenland, Austria's easternmost state. It's full of tiny villages, cute inns, Michelin-star dining, and good wine (including the locally produced red Blaufrankisch). And even though it's only an hour outside of Vienna, it's yet to be discovered by American travelers. There's an abundance of outdoor activities on Lake Neusiedl: You can go hiking, biking, wind-surfing, boating, bird-watching, or do water sports. There's also a very cool outdoor opera in a Roman quarry at St. Margarethen.
Vienna's Kunsthistorisches (Fine Arts) Museum is a must for art lovers but is often overlooked, since people tend to shortchange their time in Vienna. The museum has a meaty collection—with works by the Italian masters, Bruegel the Elder, and Vermeer, among others—and a fantastic Thursday-night program that includes gourmet dining in the beautiful rotunda and evening access to the museum. The new high-tech Kunstkammer (Chamber of Art and Wonders), in the same building, has a very cool display of all the treasures of the Hapsburgs, including intricate automatons that you can see operated on video (iPads are strategically placed for visitors to use).
Graz. This is foodie central and so often skipped. From its fabulous farmers' markets to its unique contemporary art, this town—just two hours from Vienna by train—should be on every gourmand's itinerary.
Don't bother
The Prater, the historic amusement park in Vienna, may have a nostalgic allure and a (very big) Ferris wheel, but it's probably not a good use of a family's time in Vienna, as most American kids are too jaded by high-tech amusement parks to enjoy it all that much.
Hidden gem
The Grassmayr Bell Foundry in Innsbruck. A bell foundry may not sound exciting, but this is a wonderfully authentic family-run workshop (and shop) that's been handed down from one generation to the next since 1599. The workers cast and restore bells using age-old techniques. There's also a sound studio for a (surprisingly fun) hands-on lesson in bell ringing.
For those who envision overnighting in a quaint village in the countryside, there's no better place than the family-owned Landhaus Koller in Gosau. This historic inn puts you a short drive from Hallstatt and at the start of some of the best hiking and outdoor activities in Austria.
Cheap thrills
From March to June and again in September, the Vienna State Opera (where the best tickets can be more than 200 euros per person) broadcasts up to 70 live performances on an exterior wall of the opera house. You can sit in the square in front of the opera house and watch the entire production in real time without spending a dime.
The Salzburg Music Festival gets the most press (and crowds and highest ticket prices), but smaller festivals throughout the country have excellent concerts at low prices (10–50 euros) in scenic spots that make great bases for exploring the countryside. In the Alps, for example, there's the Carinthian Summer Festival, where music venues might be in an ancient abbey or a mountain church. Since Carinthia itself is known for its natural beauty, you might take a day off between concerts to go hiking or to the picture-postcard lakes nearby. There's also the open-air Grafenegg Festival, in the Wachau Valley; it's held in late August through early September and books top international orchestras and soloists. The real steal are the lawn seats—about 10 euros a pop.
Bragging rights
Take a private tour of the stables at Vienna's famous Spanish Riding School. The school dates back some 400 years, making it the world's oldest classical riding school, and its classical dressage performances are one of Vienna's star attractions. Not only do you get to see the rare Lipizzaner stallions (known as the horse of royalty) up close, and their groomers at work, but you can sit in on a practice session and have priority seating at one of the shows. It's a fascinating look into a lost world, and Gwen has the connections to arrange it.
How to spend a Sunday
Sunday is a day of rest in this predominantly Catholic country, so most shops are closed. Do as the locals do and enjoy the parks and the great outdoors. One fantastic way to spend the day is on a leisurely bike ride in the Wachau Valley, with its small wineries and charming villages. The most scenic towns—Melk, Dürnstein, Krems—are all connected via the car-free Danube Cycle Path. Bike shops will be closed in the small towns but, if you're staying in Vienna, Pedal Power will deliver bikes straight to your hotel, so you can head to the station with your bike and take one of the local one-hour trains to Krems. Another fantastic place to bike is Lake Neusiedl. There is a flat bike trail around the lake and, again, you find little restaurants and villages. Nonbikers might consider spending some time on the Danube. There are a number of small marinas offering pedal boats, kayaks, and even stand-up paddleboarding on the quieter stretch of the Danube near Vienna.