The insider advice on this page is from one of Wendy's Trusted Travel Experts for the Czech Republic: Gwen Kozlowski of Exeter International.
Gwen has been masterminding custom trips for independent travelers to Austria, the Czech Republic, Hungary, Poland, and other parts of Eastern Europe for more than a decade. She's based in the U.S. but heads to the region at least twice a year to suss out new hotels and restaurants, test driving and train routes, and add to her ever-growing list of local experts—from museum curators to pastry chefs to artisanal vodka makers—who provide access and insights that you could never get otherwise. Unflinchingly honest and obsessively detailed-oriented, she prides herself on knowing exactly where to find the best food—and drink—in every town from Innsbruck to Budapest to Krakow, and she has such strong relationships with local hoteliers that her guests frequently receive VIP treatment at the most atmospheric four- and five-star hotels.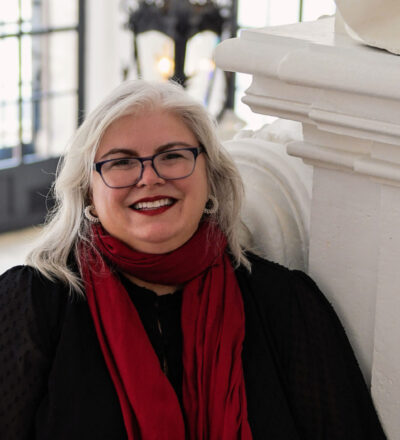 Where to Stay and Eat
Best place to blow your budget
Nothing else in Prague is at the level of the Four Seasons. All of the rooms have been renovated but still reflect the building they're in, be it baroque, renaissance, classic, or even art deco. A true splurge is one of the few rooms that looks out over the river and castle—a view that is quintessential Prague.
Best bang-for-your-buck hotels
The Grand Mark, formerly the Kempinski Hybernska, marries Prague's traditional and contemporary aesthetics. The building may be baroque, but the 78 rooms are big and modern. It's in Old Town, a seven-minute walk from the astronomical clock, so after hours of sightseeing you can easily relax in the garden out back for drinks, duck, and dumplings. The mostly suite-style rooms are underpriced for their size and there are a number of one-bedroom suites created specifically for families of four.
Best-value splurge hotels
In Prague: Across the bridge from Old Town in the Mala Strana (or "Lesser Town") area that surrounds Prague Castle, the Augustine feels like a serene escape from Old Town crowds. Located in a working monastery (you might see monks in the hallways!), you'll have an oasis in the heart of the city and will be just steps from all the highlights.
Outside Prague: Chateau Heralec. A secret little spa resort that lives up to even high American expectations. In the countryside an hour southeast of Prague, the reconstructed chateau is home to pretty gardens, 19 rooms and suites, and a L'Occitane spa. There's much to do within an hour's drive: Nordic walking, cycling, fishing, and swimming in a quarry. If you dream of staying in a castle, this is the perfect fit!
Restaurants the locals love
In Prague: Muj Salec Kavy, which means My Cup of Coffee, is the city's best place for organic coffee and cakes. It is two subway stops from Old Town in a gentrified neighborhood, Karlin, that's worth seeing for its lovely art nouveau and neo-classical architecture. For Prague's iconic red-roof views, go to Hergertova Cihelna, which sits on the river across from Old Town in Mala Strana. The less-formal, less-expensive sister restaurant to the guidebook-favorite Kampa Park, it serves excellent non-Czech food such as pumpkin ravioli and asparagus soup. Foodies shouldn't miss Manifesto, a pop-up market where shipping containers hold food stalls and local designers' goods.
In Brno: Café Era has a menu that changes daily, always with an emphasis on high-quality local cuisine. But even if the food weren't as good as it is, the space itself is worth the price of the meal: The cafe is housed in a striking example of functionalist architecture, built during the period when modernist architects, including Mies van der Rohe, were on a building boom in Brno (see also: "Don't miss").
Meals worth the splurge
V Zatisi in Prague. Hidden in Old Town, this restaurant feels informal and modern, and serves the best pumpkin soup. You can get the inventive tasting menu or order à la carte.
La Degustation Boheme Bourgeoisie in Prague. It's an event to eat at this small Michelin-starred restaurant in Old Town, where the six- and eleven-course tasting menus imaginatively update traditional Czech fare: think garlicky pastry-crusted beef tartare and a meringue-like tomato dish filled with honey and balsamic vinegar. Courses are paired with complementary wines, beers, and fruit juices.
Field, Prague's newest Michelin-starred restaurant. It's casual and doesn't have the gigantic tasting menu that you expect at a gourmet haunt, but instead features seasonal products that come together in a modern interpretation of classic Czech dishes.
Must-have dish
There's nothing more Czech than a hearty meal of duck, dumplings, and cabbage, and the best place to eat it is Prague's Blue Duck (U Modre Kachnicky), a cozy little restaurant in Mala Strana. On the sweet side, the country's ubiquitous fruit dumplings combine all good things: sweet, dense dough wrapped around fresh fruit and sprinkled with powdered sugar, grated gingerbread, or shaved chocolate.
Prime picnic spots
Take a funicular from Mala Strana to the top of the steep Petrin Hill, where Prague families picnic and take in city views. After lunch, go to the top of Petrin Tower (Prague's "Little Eiffel Tower"), or let the kids explore a mirror maze. For a different—but still sweeping—view, head north across the river from Old Town to Letna Park. The hilltop park, popular with skateboarders, rollerbladers, and cyclists, isn't great for walking. But on the plus side, it has a beer garden with views.
What to See and Do
Don't miss
The Moravian wine region and Mikulov, two to three hours outside Prague. The Europeans have found it, but Americans aren't there yet. And within Moravia's manicured green hills there's something for everyone: The countryside is bisected by miles of bike routes; its vineyards produce good white and Riesling wines; and the town of Mikulov has streets lined in baroque and renaissance homes along with an interesting historical Jewish quarter. If nothing else, the Valtice and Lednice castle complex is the perfect place to stop off on the drive from Vienna to Prague—it's home to two magnificent châteaus linked by a four-mile avenue of lime trees.
Brno. About two and a half hours from Prague, Brno is the country's second-largest city and one of the most interesting. It has an especially rich architectural history: Mies van der Rohe built the famous glass house Villa Tugendhat here in the 1930s, and the city became a center for modernist architecture. What's more, it's easily accessible by train from Prague, unlike Cesky Krumlov or Mikulov, so you don't need your own wheels to visit.
Cesky Krumlov. You can't help but love this UNESCO-protected town 100 miles south of Prague—unless you see it with the busloads of tourists that unload here every day. If you have time, stay overnight to explore before the buses arrive. If not, go during the workweek (just not on Monday, when the castle is closed).
Terezin (Theresienstadt), the remains of the concentration camp that stood an hour northwest of Prague. Unlike Auschwitz and Dachau, this camp wasn't a facility outside of town; rather, it was built into an existing village and branded as a "spa town" in a Nazi attempt to influence international opinion. There's not much to see today, but Gwen can arrange a tour led by two camp survivors whose personal stories bring to life the site's harrowing past.
Don't bother
Prague's Charles Bridge. Well, do bother, but only before 9 a.m. or after 9 p.m. During the day, it's jammed with camera-toting tourists and aggressive souvenir hawkers.
Karlovy Vary. This little town in western Bohemia looks great in the movies—like Casino Royale and the Queen Latifah film The Last Holiday—but it's a sad and grotty shadow of its former royal-spa-town self. (However, if you're a film buff and your trip coincides with the Karlovy Vary Film Festival, this makes for a fun day trip from Prague.)
Cheap thrill
Beer. Pubs are everywhere in Prague, and Czech beers are good and cheap. You can drink the most famous brand, Pilsner Urquell, virtually anywhere.
Downtime
Rent a pedal boat and take it up and down the Vltava River. Sure, it's touristy, given that you can pedal under the Charles Bridge and past the red-roofed buildings of Old Town and Mala Strana, but this is also a favorite local pastime.