The insider advice on this page is from one of Wendy's Trusted Travel Experts for Hungary: Gwen Kozlowski of Exeter International.
Gwen has been masterminding custom trips for independent travelers to Austria, the Czech Republic, Hungary, Poland, and other parts of Eastern Europe for more than a decade. She's based in the U.S. but heads to the region at least twice a year to suss out new hotels and restaurants, test driving and train routes, and add to her ever-growing list of local experts—from museum curators to pastry chefs to artisanal vodka makers—who provide access and insights that you could never get otherwise. Unflinchingly honest and obsessively detailed-oriented, she prides herself on knowing exactly where to find the best food—and drink—in every town from Innsbruck to Budapest to Krakow, and she has such strong relationships with local hoteliers that her guests frequently receive VIP treatment at the most atmospheric four- and five-star hotels.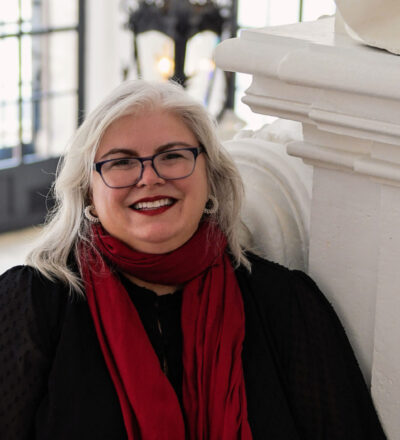 Where to Stay and Eat
Best place to blow your budget
The very finest hotel in the city with the most amazing views is, hands down, the Four Seasons Gresham Palace. It's an art nouveau landmark and has no equal.
Best-value splurge hotels
If stunning views aren't crucial, you now have some other great options. The Ritz Carlton is a complete redo of the former Le Meridien and offers light and bright rooms adjacent to the pedestrian street. If a boutique hotel is more your style, the fun Aria Hotel has just 50 rooms right next to St Stephen's Basilica and a fabulous rooftop bar (perfect for sunset views). Also, a new Hyatt Unbound Collection property, Parisi Udvar, opened in a gorgeous art deco building in 2019.
Restaurants the locals love
Café Kor in Budapest has a real local feel—not a lot of English spoken, cash only, menu on a chalkboard. Plus, its central location means you can walk to it from most hotels (on the Pest side). The menu changes frequently, but you can generally find excellent duck, beef, and veal with some fish dishes as well. Whatever you do, don't neglect to try the excellent local wines. The restaurant is closed on Sundays and always, always busy in the evenings, so reservations are essential.
Just down the street from Café Kor is Borkonyha Wine Kitchen, a modern bistro with a fantastic selection of Hungarian wines. The menu, which changes seasonally, features local Hungarian cuisine and even some vegetarian options.
The fun Zeller Bistro has a menu that ranges from Hungarian to international dishes. There is often live music, and always a house-made elderflower welcome drink.
Meal worth the splurge
Did you know that Budapest has several Michelin-starred dining spots? A top favorite is Costes, which broke the mold for old-style Hungarian restaurants serving goulash and cabbage and ushered in a new era of really innovative cuisine; there are two locations (one of which is the city's only fine-dining restaurant helmed by a female chef). A local celebrity chef duo runs Stand, which earned a Michelin star less than a year after opening; it's definitely upscale, but with a more casual environment than what's usually found in restaurants of this caliber.
Must-have dish
You're in Hungary, so you have to try goulash. The country's famous beef stew is the ultimate comfort food, and every chef has his or her own take on it.
What to See and Do
Don't miss
The wine regions of Tokaj and Eger are often overlooked by American travelers because you have to hire a driver (or drive yourself) to explore this area of northeastern Hungary. What you'll find: low hills and river valleys intricately patterned by vineyards and farms, as well as lovely villages and small towns, local festivals, great food and, of course, wine. Eger has reds and Tokaj has whites and sweet dessert wines. Well worth the trip.
"Ruin bars." If you want to experience something completely unique to Budapest, visit one of these bars, restaurants, and nightclubs that have taken up quarters in abandoned and unrenovated buildings—if for nothing else than the lively atmosphere.
Don't bother
Budapest's Café Gerbeaud has been through many incarnations since 1870, when Henrik Kugler moved his thriving confectionery to a prominent location on Vorosmarty Square. Today, Gerbeaud features tiny portions of overpriced cakes and trendy pastries and is obviously geared toward tourists. It has grandeur without charm.
Hidden gems
The wine region of Etyek. It's only 40 minutes by car from the center of Budapest, and there are lots of small family-owned businesses that offer informal tastings. In addition to vintners (who produce mostly chardonnay, sauvignon blanc, and sparkling wine), you can visit a cheese maker, a producer of artisanal ham, and a palinka distiller.
Cheap thrill
Margaret Island, named for a thirteenth-century princess, is a short cab ride (or a long walk) from most hotels in Budapest. Here you can rent a golf cart and have a picnic or just stroll around the 240-acre island. There's a petting zoo, a water park, a musical fountain (not quite Bellagio Las Vegas but not bad), and evening performances of theater and music as part of the Budapest Summer Festival. This is a very popular place on weekends, so Saturday and Sunday may not be the time to go.
Bragging rights
Discover the secrets of Hungarian cuisine with the noted head chef of Gundel, the century-old restaurant in Budapest that Hungarian-born restaurateur George Lang (of New York's Café des Artistes) helped restore to its former glory in the 1990s. With Gwen's help, you'll start with a shopping excursion with the chef in the central market, then turn your purchases into the perfect three-course meal of traditional favorites. If you want, you can add a wine tasting in the restaurant's private cellars with the sommelier.
Downtime
For something a little touristy but very scenic, hop on a cruise to the Danube River Bend (leaving from Budapest). It's a very leisurely way to get outside the city. You could go to Szentendre for the day (artists, marzipan, tourists) or head all the way to Visegrád (Roman fortress, hiking trails). Mahart offers boats on Saturday and Sunday in summer (July through August) all the way to Visegrád. There isn't a less stressful or more scenic way to travel!
Instagram moments
Head early to the Budapest Market Hall to get great shots of local produce, meats, cheeses, and lots and lots of paprika. Or, for something even more colorful, check out the Sunday farmer's market at the famed Szimpla Kert ruin bar (see "Don't miss").
For great overviews of the city, head early or late for the best lighting and (hopefully) fewest people to Fisherman's Bastion. The gorgeous views through the archways can't be beat. You can get shots of just the bastion or across the river to Parliament.
If you're staying in a river-view room at the Four Seasons (or another hotel along the Danube) and your camera takes good night shots, the view with the castle lit on the hill is pretty spectacular.