The insider advice on this page is from two of Wendy's Trusted Travel Experts for Italy: Maria Gabriella Landers and Brian Dore of CIU Travel.
Maria Gabriella Landers and Brian Dore
Call on Maria and Brian when you want the ultimate culinary tour of Italy, or to be matched with charming and terrifically knowledgeable private guides and drivers who have keys to doors you wouldn't even know how to look for, let alone open. Maria has a background in art history, Brian is a former chef; they met as professional opera singers. Through this husband-and-wife team, you can gain entrée to noteworthy winemakers, charismatic artisans, secret private gardens, and the like. Maria and Brian have a home in Umbria and love to show travelers that region's hidden charms, but they are equally comfortable making arrangements everywhere from the Amalfi Coast to Lake Como—as well as farther north into Switzerland (Brian is an enthusiastic hiker and skier who's tested out many Alpine slopes and trails). When it comes to hotels, Maria and Brian will make sure you're shown to the rooms with the most beautiful views in the country's most atmospheric boutique 5-star and 4-star properties.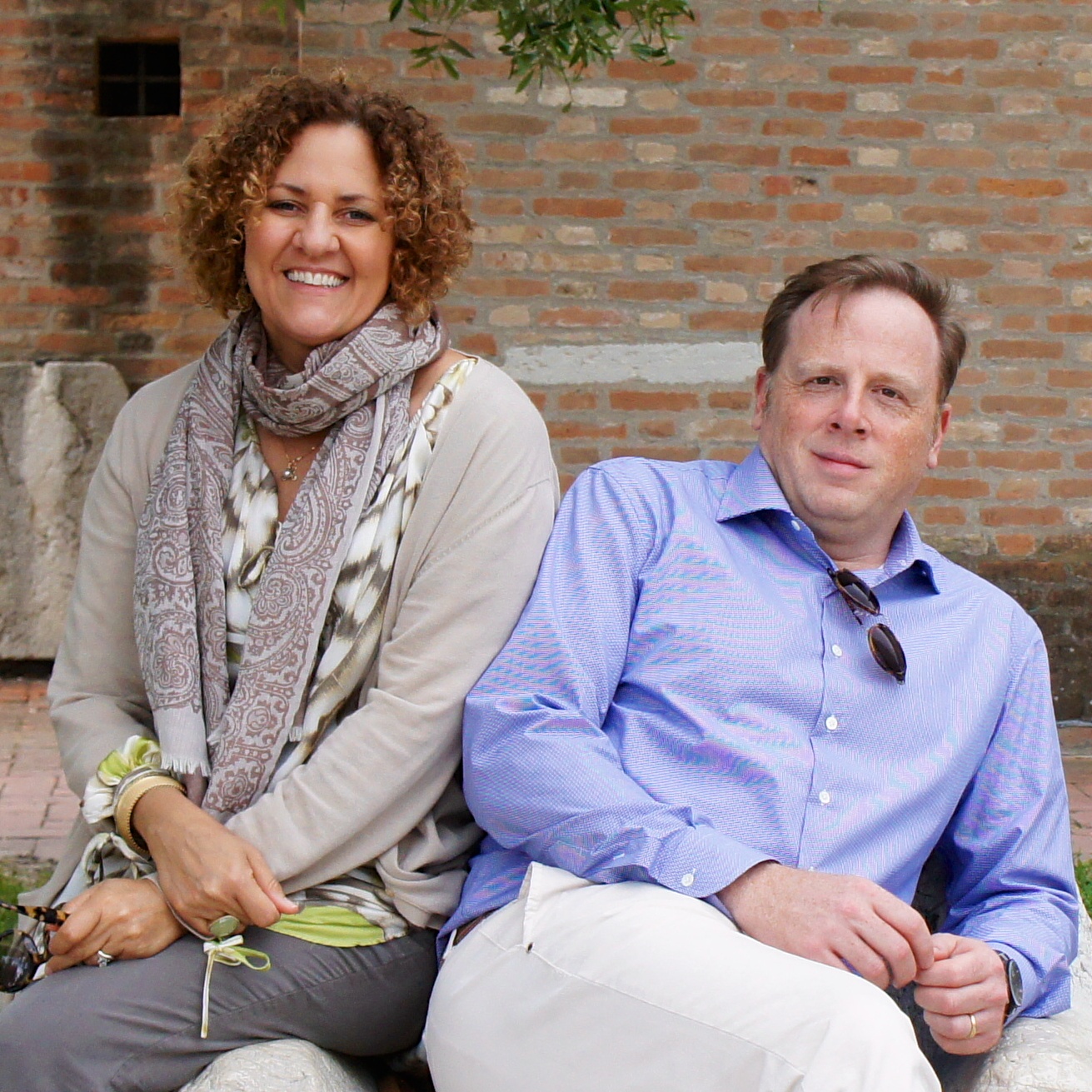 Where to Stay and Eat
Best bang-for-your-buck hotel
Ruzzini Palace is a lovely four-star hotel in the center of Venice, on the campo Santa Maria Formosa. This central location in the Castello neighborhood helps make it easy to soak up some authentic Venitian atmosphere, while still being within easy walking distance of Saint Mark's Square and the Rialto Bridge. This 28-room property is one of the most popular four-star hotels in Venice because the rooms are spacious (by Venice standards) and combine traditional Venetian flooring and the historic elements of the palazzo with contemporary comfortable furniture. The staff is first-rate and work to make your stay very special. The only thing you're missing is a Grand Canal view, and you can certainly get enough of that as you wander the city.
Restaurant the locals love
Antiche Carampane, a cozy little place that's well worth the trouble it takes to find (on a tiny Venetian calle with not a major landmark in sight). Suggested dishes: caparozoi alla Savonarola (lagoon clams), St. Peter's fish prepared with red lettuce, and mullet cooked with red wine.
Meal worth the splurge
You might think that Venice's proximity to the sea would keep the price of seafood low, but you'd be wrong. Still, a surf feast with all the trimmings (washed down with a crisp white from nearby Friuli) is definitely worth the small fortune it will cost you. The mixed seafood antipasto (a house specialty in most seafood restaurants) is almost always an endless parade of intriguing tapas-size samplings and can be paired with a whole roasted fish (priced by weight and often presented at the table twice: once before it is roasted and again when it is expertly carved by your server before your eyes). One of the best places to indulge in a seafood extravaganza is Da Fiore. Be careful—there is a simple osteria in San Marco called Fiore. You want Da Fiore in San Polo.
Dish to try
Venice's most traditional pasta dish is bigoli in salsa, the mainstay of any local trattoria's menu (or mama's table). Bigoli are long dried pasta, thicker and coarser than spaghetti and made to capture the salsa, which is basically just sardines sauteéd with onions in white wine. Does this sound too simple to be memorable? Try it. Fueled by towering plates of bigoli in salsa, Venetians ruled the Adriatic from the 1500s to the 1700s.
What to See and Do
Don't miss
Teatro La Fenice may be one of the most famous opera houses in Europe, but it's often overlooked by American visitors. What a shame! It has a fascinating history and dazzling decor (exquisitely restored after a catastrophic fire in 1996), which you can see for yourself either by attending one of the evening performances (opera, ballet, or classical music) or by stopping by during the day; the theater is open to the public daily until 6 p.m. and offers an excellent audio guide.
The Palazzo Mocenigo Museum, in the relatively quiet sestiere (neighborhood) of Santa Croce, is focused on the fashion and perfumes of the eighteenth century. Housed in 20 rooms in this historic palazzo, the collection includes a hands-on perfume exhibit (even kids enjoy sniffing from the different Venetian glass bottles) and a number of mannequins displaying original clothing and accessories from two to three centuries ago. The fine fabrics, intricate embroidery, and elegant styles are testimony to the wealth and power of Venice and its noble class during its salad days, from the fifteenth to the eighteenth centuries.
Don't bother
Harry's Bar. National landmark. Eighty years of history. Four generations of family. Favorite of Ernest Hemingway's. Birthplace of the Bellini cocktail. Now, sadly, an overpriced, overtouristed cliché. And guess what: The best Bellini in Venice is not to be had at Harry's. Instead, head to the hip and tony Londra Palace hotel bar—just steps from Piazza San Marco—and have affable (and award-winning) mixologist Marino Lucchetti fix you up. Freshly pureed white peach nectar (or, when peaches are out of season, strawberries or oranges) mixed with crisp, dry prosecco is the frothy essence of Venice.
Cheap thrill
For a Venetian feast that won't break the bank, make a meal out of cichetti. Venice's version of tapas, these delicious, bite-size treats are served from late afternoon through the dinner hour (about 8 p.m.) in the city's tiny bars, called bàcari. Keep your eyes open for the most traditional tastes, including baccalà mantecato (creamed cod served over a slice of polenta), moscardini (tiny octopus) and polenta, sardee in soar (sardines and onions marinated in vinegar and tossed with raisins and pine nuts), and baccalà Vicentina (a creamy spread of cod, anchovies, and onions); each runs between 2 and 4 euros, or you can request an assortment based on price (a 10-euro plate, for example). Cichetti are meant to be paired with a small glass of wine, known locally as an ombra.
Downtime
Take in one of the best views of Venice as you pick up some Italian designer swag. The view from the terrace above the Fondaco dei Tedeschi is fantastic and free! You do need to reserve online for your 15-minute slot, but it's worth it.
Venice is known for many things, but large expanses of public greens that invite you to spread out a blanket and pop open a bottle of chilled white is not one of them. One exception is the little-visited outlying island of Torcello. Much of this quiet, virtually unpopulated haven is a nature reserve, so it's the perfect spot to escape the crowds clogging the narrow calli of Venice proper. You'll have to bring your supplies with you, as there are no shops on the island; pick them up in Venice and then hop the vaporetto from Burano (Route 9 runs between the two islands every half hour from 8 a.m. to 8:30 p.m.). Once you've emptied your basket, stop in at the Santa Maria dell'Assunta, one of Venice's oldest churches, which is covered in glittering Byzantine mosaics dating from 1100.