The insider advice on this page is from two of Wendy's Trusted Travel Experts for Italy: Maria Gabriella Landers and Brian Dore of CIU Travel.
Maria Gabriella Landers and Brian Dore
Opera singers who divide their time between Italy and the United States, husband-and-wife team Brian and Maria Gabriella design imaginative itineraries throughout Italy that focus primarily on gastronomy, art, architecture, archaeology, and history; they can also help with side trips into Switzerland. Maria Gabriella, who has a background in art history as well as opera, is an ambassador of Italian culture for Perugia's Università per Stranieri. Brian, a former chef, worked at several New York restaurants before embarking on an international career as an operatic baritone, now an occasional side gig; he's also an enthusiastic hiker and skier who's tested out many slopes and trails in the Alps. Together with their team of charming and terrifically knowledgeable guides and drivers, Maria Gabriella and Brian give their clients an intimate experience no matter where they go, from Rome's most iconic landmarks to the hidden-treasure hill towns of Tuscany to Switzerland's cultural capitals and charming mountainside villages.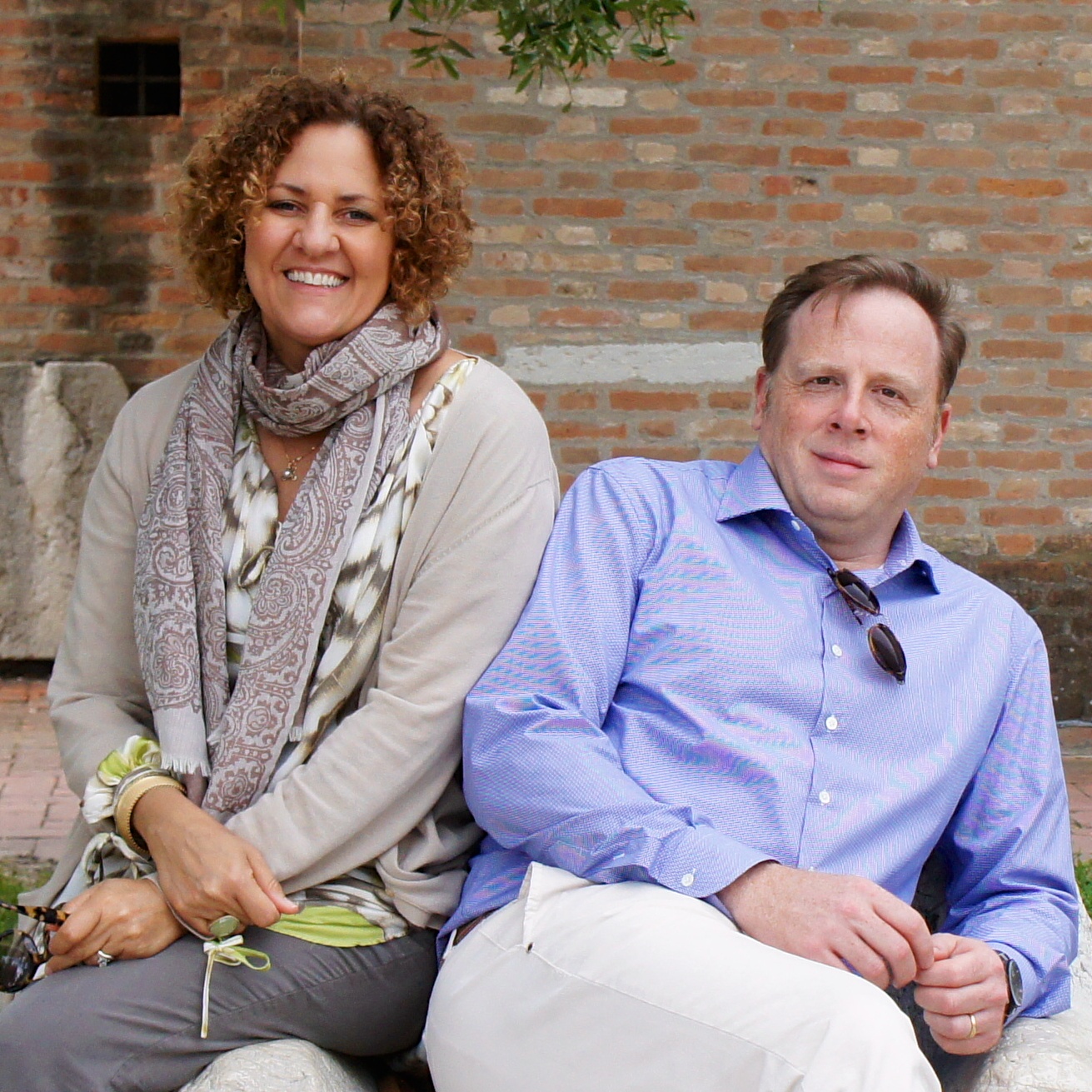 Where to Stay and Eat
Best bang-for-your-buck hotel
Compared to neighboring Tuscany, Umbria is significantly less expensive. Even the most elegant hotels are a good value, and you can often splurge on a larger room or suite for the same amount of money that a much smaller accommodation would cost just an hour's drive away. We love Bevagna's L'Orto degli Angeli, a historic palazzo with frescoed ceilings and an excellent restaurant, which is walking distance to the town's main piazza, shops, and sights.
Restaurants the locals love
Ask anyone who appreciates food and wine in Umbria, and they will all send you to the same place: L'Alchimista in Montefalco's pretty main piazza. Despite its memorable food, extensive wine list, Italian mamma who comes out of the kitchen periodically to check on diners, and incredible popularity (reservations are a must in high season), this casual trattoria hasn't upped its prices in years, making it quite possibly the best value north of Rome. The dish you'll still be thinking about six months later? Gnocchi al Sagrantino, potato dumplings cooked in the town's beloved wine.
In Perugia, tables at the historic Da Cesarino are always crowded with local politicians and personalities sitting alongside students and travelers. The fare is solid and classic, and in summer, you can sit outside to take in the view of the town's iconic fountain (though locals mostly choose inside tables, preferring to eat in privacy). The service is of the Italian no-nonsense variety, but for the most authentic dining experience in Perugia, there is no better place.
Must-have dishes
Strangozzi, a thick, long, and decidedly filling pasta, served with a pungent game sauce or aromatic local black truffles; salty prosciutto from Norcia; heirloom legumes including Castelluccio's lentils and Lake Trasimeno's fagiolina; foraged treasures such as mushrooms and wild asparagus (delicious in an egg frittata); and, of course, local olive oil over everything.
Must-have wine
The tannic, tongue-tingling Sagrantino di Montefalco red.
Meal worth the splurge
Your most memorable meals here are more likely to be had at the simple, family-run trattorias rather than the elegant gourmet destinations, but there are a couple of exceptions worth the investment—namely, Foligno's Villa Roncalli or celebrity chef Gianfranco Vissani's eponymous restaurant in Baschi.
Prime picnic spot
Most of Umbria's towns are so tiny that you need only step out of the medieval city gates to come across a quiet park or olive grove where you can spread out a blanket and enjoy your local fare with a view. An exception is the cosmopolitan capital city of Perugia, where the locals are elegantly turned out, the smart sidewalk cafes are abuzz, and the boutique-lined streets are devoid of grassy spots. For a quiet respite here, try the welcoming lawns in front of San Michele Archangelo (at the end of Via Garibaldi) and San Francesco al Prato (at the end of Via dei Priori), or settle into a bench in Giardini Carducci (in front of the Brufani Palace hotel) for great views and people watching.
Assisi frowns on picnicking in the public piazzas, especially the few grassy squares in front of the town's churches (the expanse in front of the Basilica's upper church is fenced off for this reason). For a sandwich with a view, you can hike up to the dramatic Rocca Maggiore fortress, where there is a hillside beyond the castle walls that captures views over Assisi and the Umbrian valley; or stay inside the castle courtyard on windy days.
What to See and Do
Don't miss
The smaller villages such as Montefalco, Spello, Assisi, Spoleto, Gubbio, Orvieto, or Bevagna. Just because they often merit only a sentence or two in the travel guides doesn't mean they aren't worth a visit. Bevagna, for example, has a number of lovely Romanesque churches, a Roman mosaic, a Hollywood set–ready piazza, and a plethora of excellent, casual trattorias. Montefalco, perched high above the Umbrian plain, has one of the most dramatic views around and a surprisingly wonderful museum—the Museo di San Francesco, the former church of Saint Francis—with important works by Benozzo Gozzoli and Perugino. A good rule for Umbria: The smaller the font on the map, the more likely you are in for a lovely surprise.
Don't bother
About 20 years ago, Todi was named a model sustainable city by an American professor of architecture, an honor quickly transformed into "the world's most livable city" by the U.S. press. Almost overnight, a wave of foreigners descended on this once-sleepy hill town to enjoy its bucolic blandness. We have nothing against Todi, but its reputation and draw are disproportionate to its actual charm or importance. It has a church or two, a relatively pretty piazza, and a nice view, but so do a number of infinitely more interesting and lovely hill towns in Umbria (see "Don't Miss,").
Hidden gem
The remote Piano Grande, a high mountain plateau in the Sibilline National Park, straddling the border between Umbria and Le Marche. The scenery here is otherworldly—especially in spring when the entire plain is in flower, and the tiny village of Casteluccio perches above the morning mist like a scene from Middle-earth. Stop here (or in Norcia, in the valley below) to stock up on the area's famous lentils, truffles, sheep cheese, and wild boar charcuterie.
In Assisi, you can leave the crowds behind by deviating a few hundred meters off the pilgrim track. While most visitors head directly to the iconic Basilica of San Francesco, for a real taste of the quiet humility of this fascinating historical and religious figure, visit instead the simple, 12th-century monastery at San Damiano, just outside the center of town. This is where Francis famously received the call to restore the Church, and where his faithful friend and ally Claire founded the Poor Claires and eventually died.
Cheap thrill
For a beautiful walk virtually steps from town, the new Bosco di San Francesco in Assisi is a reclaimed woodland next to the Basilica of Saint Francis. Hand over the nominal donation (the site is owned by Italy's National Trust), then take the pretty path down the hillside behind the basilica to the restored monastery below, stopping at the benches along the route to soak in the silent woods and lovely views; cross a medieval bridge to follow the final leg of the trail, running alongside the bubbling Tescio River at the valley floor; then double back to stop at Osteria del Mulino, an old mill, for a simple meal.
How to spend a Sunday
Sunday is the day in which the primary—if not sole—activity in Umbria is centered around a leisurely meal that takes the better part of the morning to prepare and most of the afternoon to consume. We suggest taking a long drive in the country, stopping at a remote agriturismo, lingering over lunch until the late afternoon, and then walking it off down a scenic country lane. Some of our favorite options are Locanda de Senari, a family-run place in Castelluccio di Norcia that serves incredible, house-made cured meats, cheeses, and pasta; Agriturismo Bartoli, a working farm and truffle reserve in the hills above Spoleto; and Agriturismo Camiano Piccolo, just outside Montefalco.