Paul's love affair with Brazil led him to ditch his career in London's financial industry 15 years ago to open a boutique travel firm in Rio de Janeiro. Today, from his home base in Rio, he arranges private custom-tailored trips throughout South America but with particular pull in Brazil, Argentina, and Uruguay, where he regularly digs up intel on fabulous new hotels, hidden beaches, and wilderness adventures, and checks in with his hand-picked guides, drivers (both cars and speedboats), and private-jet pilots. His connections across the continent open doors for his travelers—imagine bottling your own blend with a winemaker in Mendoza, or taking a privately owned 50s-era Chevrolet for a road trip in Uruguay—and his relationships at the hottest hotels often translate to upgrades and gifts for his clients. His vibrant itineraries incorporate as much nature, sea, and culture as possible, and although he likes to leave flexibility in each trip to allow for those spontaneous moments that are often the most memorable, his staff is also on hand 24 hours a day to attend to any client's need.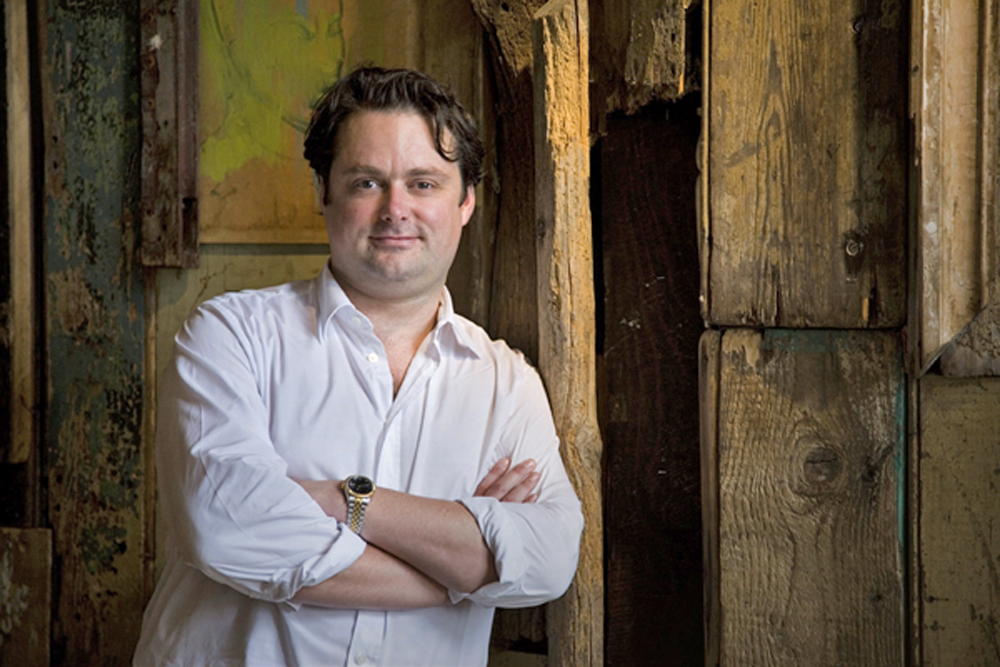 Where to Stay and Eat
Hotel worth the splurge
For such a small village, Trancoso has an impressive number of excellent hotels and pousadas. Paul has four favorites that fit different people, depending on what they value most: direct beach access, design, the most happening restaurant, and so on. But the one property that consistently delivers across the board is the Uxua Casa Hotel. This property really does 100% capture the "essence" of Trancoso—laid back and boho yet still luxurious through and through. The accommodation are all villas (it's hard to pick a favorite but the treehouse is pretty unique), and all the rooms are individually designed to maximize the outdoor space, with washbasins carved out of tree trunks, alfresco bathtubs and open-air living areas. The real difference though comes from their focus on delivering a total Trancoso experience, be it via cooking classes, capoeira, stand-up paddle boarding, or moonlight horse riding on the beach; Carlos the concierge, both the friendliest and also best-connected person in Bahia, is the man that makes it happen. Paul's travelers receive a complimentary bottle of champagne as well as a special flower arrangement in their room.
Restaurants the locals love
The Estrela d'Agua pousada on Praia dos Nativos may be the hotel of choice for Brazilian celebrities (in fact, before it was a hotel it was the private house of the famous singer Gal Costa), but it is incredibly down-to-earth, and nothing beats a long seafood lunch at its beachside restaurant; this is the best moqueca (seafood stew) in Bahia, and don't miss the coconut-crusted prawns.
Back up in the Quadrado, El Gordo was the original fine-dining establishment when it was opened back in 2004 by the larger-than-life Portuguese restaurateur Nuno Almeida. Almost 20 years later El Gordo is still Paul's go-to restaurant for a special-occasion meal—traditional Portuguese cuisine, side by side with modern takes on Brazilian cuisine (the badejo in a cupuaçu sauce is a perennial favorite); the candlelight setting by an infinity pool overlooking the whole length of the Discovery Coast is unbeatable.
Finally, for the best meal in Trancoso for less than R$40, the "kilo" restaurant Rabanete serves hearty Bahian and Mineiro cuisine to an appreciative local crowd who never fail to fill the wooden tables, under a large almond tree, in a prime location in the Quadrado.
Must-have dish
You have to go off-menu for this one, but Vlad, the chef at El Gordo (see "Restaurants the Locals Love"), makes the best Thai prawns in Brazil. If you are feeling brave, ask for them extra spicy, and put the flames out with an ice-cold bottle of vinho verde.
What to See and Do
Don't miss
Caraiva. After a two-hour drive down dirt tracks and a ferry ride over the river, you come to the tiny village of Caraiva, as cut off from the outside world as it's humanly possible to be these days. Pull up a stump in the shade of the almond tree at the Boteco do Pará; order a portion of skate-wing pasteis, the catch-of-the-day baked in a banana leaf, and an ice-cold beer; and spend a lazy afternoon watching the colorful fishing boats come and go.
Don't bother
The all-inclusive facilities of Club Med may seem like a good option, especially for a family with young kids, but be warned: The resort is a long way from the main part of Trancoso, on Praia do Taipe, and beach access is via a steep flight of cliffside steps.
Hidden gem
Trancoso is most famous for its beaches, and rightly so. However, what makes the beaches all the more special is the exuberant nature and well-preserved tracts of Atlantic rainforest that hem the coastline. One of the best ways to experience the wilder side of Trancoso is in the newly created private "Rio do Brasil" nature reserve, funded and cared for by the Pousada Tutabel (another of Paul's favorite lodgings here—you really are spoilt for choice when it comes to hotels in Trancoso). Biologists have identified 465 different species in the reserve, 86 of which are endemic to the Atlantic rainforest and 17 are endangered. Paul can arrange for nature hikes, bird watching, mountain biking, as well as kayaking on the "Brazil River," one of the first rivers mapped in Brazil.
Cheap thrill
Book a half-day ATV excursion for an exhilarating way to take in some of Trancoso's nature. You'll follow dirt tracks through the tropical undergrowth and traverse rivers to come out on the gorgeous deserted beach of Itaquena before returning through the Buffalo Valley, a great spot for bird watching and home, as the name suggests, to a large herd of buffalo.
Bragging rights
Although this is a remote corner of rural Brazil, the remarkably unphased locals are more than used to dealing with VIPs and have a great can-do attitude, so when it comes down to it, almost anything is possible. In the past Paul has arranged surprise marriage proposals on the beach, customs officials to come up from Porto Seguro to the private airstrip in Terravista, and dinners cooked by famous chefs from São Paulo.
How to spend a Sunday
Every day is a lazy Sunday in Trancoso! Brazilian humor abounds with jokes about the slow pace of life in Bahia, and nowhere is it easier to see why than in Trancoso. Start with a breakfast of fresh local fruits and tapioca pancakes before taking a jeep on a gentle drive through the Buffalo Valley and farther down the coast (there's only one road, so you can't get lost) to Praia do Espelho, deservedly famous as one of Brazil's most picturesque coves. Settle in for some sunbathing, then go to Maion for caipirinhas and lunch. Head back to Trancoso in time for sunset cocktails at the Uxua beach bar before rounding off the day with a wander round the boutiques in the Quadrado (which open late on Sundays) and a blowout dinner at El Gordo.