The insider advice on this page is from one of Wendy's Trusted Travel Experts for Mexico: Zachary Rabinor of Journey Mexico.
An elite guide in Mexico for more than two decades, Zach learned everything about what sophisticated travelers really want there but can't easily find, then founded his own travel firm to deliver exactly that. Currently based in New York City, Zach spent many years living in Mexico with his wife and two sons; he still travels there regularly to cement his insider connections and keep up-to-the-minute on the country's wide array of coastlines, Colonial cities, wildlife reserves, beach resorts, historic haciendas, rental villas, ancient monuments, award-winning kitchens, and thrilling activities (he's a big surfer). His deep relationships with local hoteliers, communities, and fixers of all kinds translate into room upgrades, special-access visits, and off-the-beaten-path experiences that travelers wouldn't know about otherwise. He prides himself on finding new and exciting ways to visit even the most touristy and crowded locales.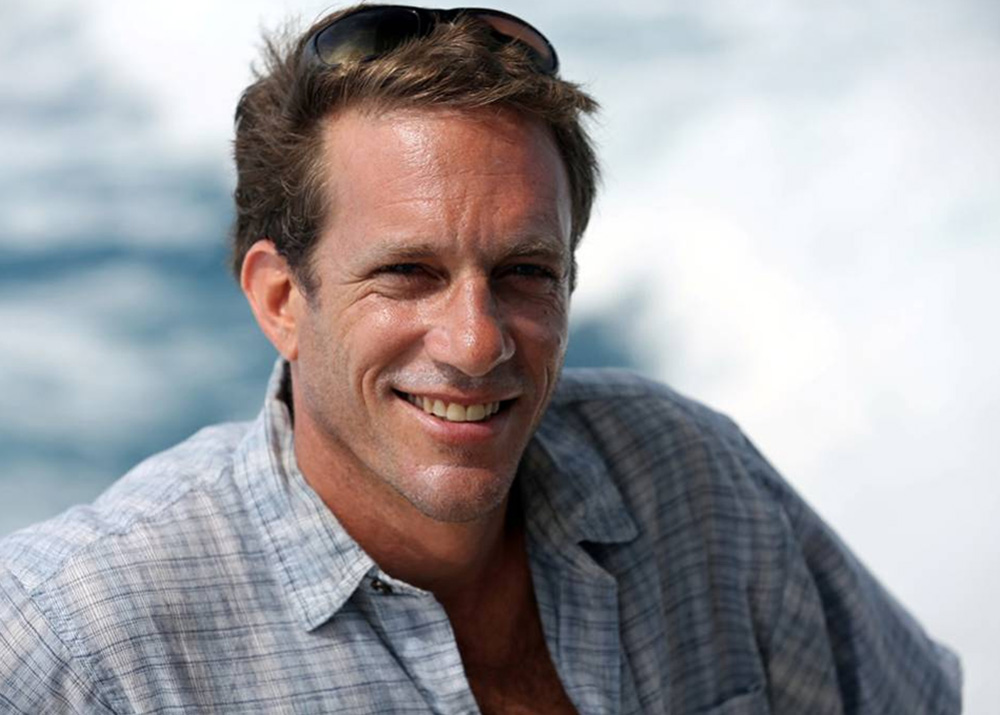 Covid safety intel
Zach helped design the World Travel and Tourism Council's global protocols for trip operators. His private guides and drivers undergo temperature checks and wear masks; travelers can also request that their drivers and guides are Covid-tested. Zach's got an office close to the Riviera Maya in Cancun and can arrange expedited arrival service at the airport, though travelers must claim their own bags. He recommends staying in a private villa; some are attached to a resort like the Rosewood Mayakoba, so you have your own space as well as access to the property's restaurants, golf course, and such. All restaurants in Mexico are operating at reduced capacity and must keep diners physically distanced. To give travelers flexibility when making their plans, Zach is waiving nonrefundable deposits whenever possible and allowing travelers to postpone up to 14 days before their trip.
Where to Stay and Eat
Best bang-for-your-buck hotel
Originally built as a private residence for European royalty, Hotel Esencia has been transformed through the passion and significant investment of owner Kevin Wendle, who acquired the estate in 2014. All 39 rooms and suites (along with two exquisite private villas) are steps from the fine white-sand beach and inviting Caribbean Sea, several enjoying views of the turquoise sea. The dining options mirror the laid-back, intimate, yet ultra-high quality of resort; be sure to visit Mistura—a beautiful open-air, beachfront restaurant under a magnificent thatched palapa—for their signature dish of Ostras de Ensenada.
Restaurants the locals love
Coco's Cabañas, about seven miles north of Playa del Carmen, is owned by a Swiss/Mexican couple (Helmut and Silvia) who serve a mixture of European and Mexican food. They are widely known for their wood-oven pizzas. If you feel adventurous, try the lamb mixiote (lamb wrapped in a banana leaf, marinated, and then cooked in its own juices for hours).
La Cueva del Chango (the Monkey's Cave), in Playa del Carmen, serves an excellent Mexican breakfast. A natural vibe pervades the locale, from the decor—an open-air dining room in a lush setting—to the ultra-fresh food. Start with a lassi (a yogurt-and-fruit smoothie), then a great cappuccino, and finally, chilaquiles (a house-made tortilla with chicken, egg, and the delicious chile morita, or smoked jalapeño). It can get crowded on weekends, and the service is slow, but the food is worth the wait.
Las Hijas de la Tostada receives rave reviews for its fresh approach to the tostada, a classic Mexican dish. Arrive early for lunch, as the best seats get taken quickly by regulars. If you are fortunate, you can get a spot at the bar to watch as the expert crew bustles around the restaurant, making you feel welcome with their warm service and house recommendations. While they mainly serve tostadas (they do a have a few other dishes, such as a tuna burger and fish and chips), the menu is large and creative, and will leave you wanting to return time and again to try it all. One of my favorites is the Camarón Roca: breaded and fried shrimp topped with red cabbage, black sesame seeds, and a chipotle mayo sauce.
Almirante Pech, at 5th Ave and Calle 30, is the place for trendy locals and visitors seeking Mexican food with a fusion of international flavors and aromas. Favorites include beets with goat cheese and roasted ceviche appetizers, gourmet Yucatan panuchos, barbecued lamb, grilled fish with lentils, and slow-roasted pork. The amply stocked bar includes a sophisticated selection of tequilas, mezcals, and wines.
Dish to try
The Tikin xic-style fish at Yaxche Mayan Cuisine. Tikin xic-style fish is a traditional pre-Columbian recipe featuring staple Mexican ingredients such as chilies, garlic, purple onion, tomatoes, and local sour orange juice. The base is a piece of fresh, local fish that has been marinated in annatto (a colorful orange-red seed) and wrapped in a green banana leaf before being slow cooked.
What to See and Do
Don't miss
Every June to September, whale sharks gather in the warm, clear Caribbean waters off the coast of the Yucatan Peninsula. This is your chance to swim with these gentle giants, the largest fish in the sea—guaranteed to be a highlight of your trip.
Though it's slightly outside the Riviera Maya (the boundaries of which are Puerto Morelos and Tulum), the Museo Maya de Cancun is well worth the trip. Designed by Mexican architect Alberto García Lascurain, this modern white building is in startling contrast to its contents: Mayan ceramics, jewelry, carvings, and other artifacts from the state of Quintana Roo, as well as pieces from the farther corners of that ancient empire—which once stretched to present-day Honduras. Skip the ruins outside; they're unrestored and pale in comparison to the sites at Tulum and Coba.
Take a trip to the bohemian town of Puerto Morelos. Free of the pumping club music, loud crowds, and party atmosphere common at many of the region's beach scenes, Puerto Morelos offers a more relaxed, laid-back atmosphere where you can still listen to the sounds of waves and wind in the palm trees. Visit Unico Beach Club to enjoy food and drinks with your feet in the white sand. There is no minimum consumption charge; you just pay for the things you order from the varied menu of salads, ceviche, sandwiches, tacos, burritos, seafood, and more, along with excellent cocktails and fresh fruit juices—and, of course, cold cervezas.
Don't bother
Skip the manmade theme parks in the region and explore the natural beauty that is everywhere in the Rivera Maya. Snorkel in a secluded cove, or hike into the jungle to a hidden cenote. While the area is busy, you can get off the beaten path with a little bit of creativity and insider information.
Cheap thrill
Take the ferry to Cozumel on a day when no cruise ships are in port (have your concierge call the "Capitania de Puerto" to check: 52-987-872-2409). The boat trip—about $15 for adults, $10 for kids—gives you incredible views of the coast, the Caribbean, and the reefs around Cozumel. Once ashore, head to Pescadería San Carlos for some tasty ceviche, or hire a local operator to take you snorkeling or scuba diving on the world-class reefs.
Bragging rights
Walk among the archeological sites at Tulum or Coba—both once-great cities of the Mayan empire—before they are open to the public, with a professional archaeologist as your guide to help explain your surroundings. The huge numbers of visitors who flock to these famous ruins during opening hours really detract from the experience; being there without anyone else—including pushy hawkers and even the site's staff—allows you to imagine these mystical places as they were when inhabited by the Maya.
Downtime
Take a cab to the beach club at Maroma Paradise (15 minutes from downtown Playa del Carmen), and pay the 100-peso (approximately $5) entrance fee for access to one of the best beaches in the Riviera Maya. Though the place can get busy with activities (everything from snorkeling to camel safaris) during the week, it's a bit calmer on weekends, particularly Sundays.
If you are after a meal, try the Mercadito Restaurant, known for its Caribbean lobster and fresh fish. Bring along a healthy helping of patience with your appetite, as the service is as laid-back as the food is delicious—but worth the wait!