The insider advice on this page is from one of Wendy's Trusted Travel Experts for Mexico, Zachary Rabinor of Journey Mexico.
An elite guide in Mexico for more than two decades, Zach learned everything about what sophisticated travelers really want there but can't easily find, then founded his own travel firm to deliver exactly that. Currently based in New York City, Zach spent many years living in Mexico with his wife and two sons; he still travels there regularly to cement his insider connections and keep up-to-the-minute on the country's wide array of coastlines, Colonial cities, wildlife reserves, beach resorts, historic haciendas, rental villas, ancient monuments, award-winning kitchens, and thrilling activities (he's a big surfer). His deep relationships with local hoteliers, communities, and fixers of all kinds translate into room upgrades, special-access visits, and off-the-beaten-path experiences that travelers wouldn't know about otherwise. He prides himself on finding new and exciting ways to visit even the most touristy and crowded locales.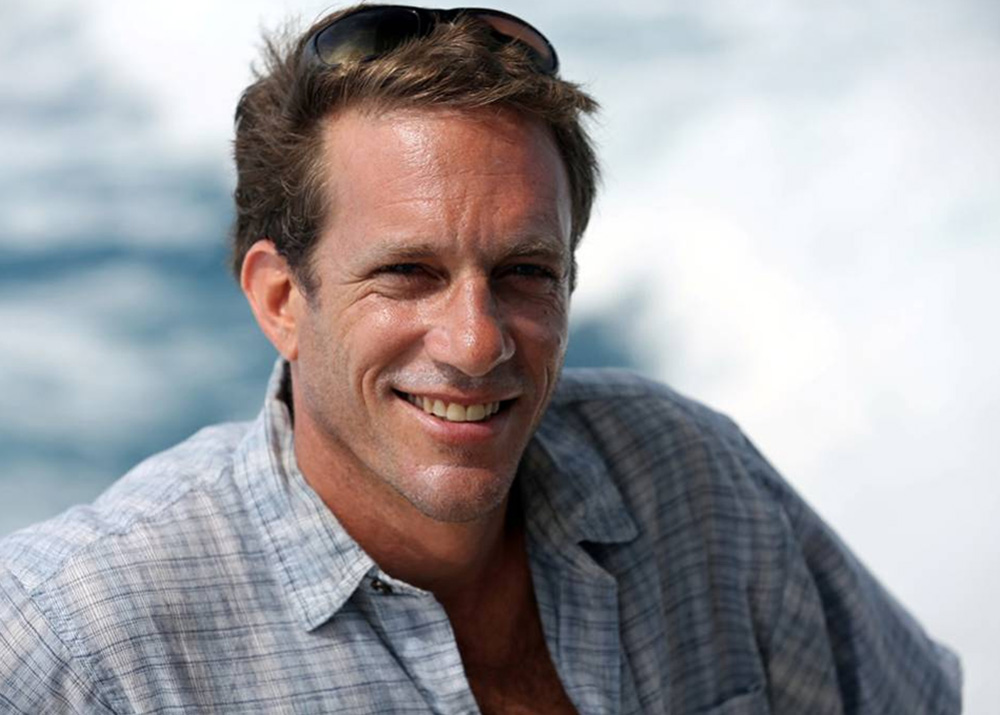 Covid safety intel
Zach helped design the World Travel and Tourism Council's global protocols for trip operators. His private guides and drivers undergo temperature checks and wear masks; travelers can also request that their drivers and guides are Covid-tested. He can arrange expedited arrival service at the airport, though travelers must claim their own bags. Zach visited Mexico City in November 2020 and recommends staying either in a private apartment or in a room on a lower floor—so you can avoid the elevator—at the Four Seasons, which has an open-air central patio. All restaurants are operating at reduced capacity and must keep diners physically distanced. To give travelers flexibility when making their plans, Zach is waiving nonrefundable deposits whenever possible and allowing travelers to postpone up to 14 days before their trip.
Where to Stay and Eat
Best bang-for-your-buck hotel
Four Seasons Mexico City on a weekend (when prices are significantly lower). It offers top-notch service right on Paseo de la Reforma, the city's main thoroughfare, and it's especially great for families: Children under 18 can share their parents' room at no extra charge and enjoy kid's amenities such as child-sized bathrobes, complimentary children's toiletries, and special menus in the restaurants. The terrace pool and childcare services are also family favorites.
Restaurants the locals love
La Coyoacana. This cantina-style eatery in the cobblestoned bohemian neighborhood of Coyoacan has a lively outdoor terrace and bar and, on weekends, live music. Order the barbacoa de olla, a dish of marinated spiced beef that is slow-cooked underground in banana leaves and served with warm corn tortillas.
Located in Roma Norte, one of Mexico City's trendiest neighborhoods, La Docena Oyster Bar offers the best seafood in the city and a relaxed atmosphere for a friendly rendezvous or casual business dining. Make sure you try the octopus, the clams, and—of course—the oysters.
Dish to try
Pozole at Pozoleria Poctzinin, in the Algarin area. Pozole is a Mexican stew that dates to pre-Columbian times, made with whole hominy kernels, chicken, pork, chilies and seasonings topped with slices of fresh avocado and radish. Add some lime to top it off!
Mexico City is known as the taco capital of the world for a reason. Find the nearest taco stand and try pastor, carnitas, and skirt-steak tacos. (How to avoid Montezuma's Revenge? Go to a stand that's busy, and if they don't have running water, make sure they're using plate liners and disposable cutlery.)
Meals worth the splurge
The eight-course tasting menu at Pujol takes you on a culinary voyage through Mexico with famed chef Enrique Olvera's contemporary recreations of classic dishes. More than mere sustenance, it is art.
Chef Jorge Vallejo has crafted every item on the menu at Quintonil to incorporate both a contemporary twist on Mexican food and the highest standards of sustainability. Crab, duck, lamb, guajolote (Mexican turkey), and pre-Columbian dishes grace the menu.
What to See and Do
Don't miss
Desierto de los Leones, a former convent in Mexico's first national park and a complete breath of fresh air inside the world's third biggest city. The complex is remarkable for its pristine flower-filled courtyards and gardens, and it is eerily tranquil inside the monastery. Nearby is the Zapata Museum, which hosts a collection of memorabilia from the Mexican Revolution. Outside the convent are food stands and restaurants offering tasty traditional food at very reasonable prices. Try the handmade blue-corn tortillas filled with huitlacoche (corn mushrooms) or flor de calabaza (squash blossoms).
A jewel of a museum right in the historic center, Museo de la Ciudad de Mexico was once the palace of a conquistador's descendants and now reveals everyday life in a noble family's home during the colonization of New Spain. Other exhibits in the permanent collection focus on the different cultures that contributed to the building of Mexico City, from the Aztecs to the Spaniards to twentieth-century artists and architects; the ever-changing temporary exhibits tend to skew more contemporary.
Head underneath the Metropolitan Cathedral in the old city center to explore the former priests' crypts (open from Thursday to Sunday). Climb up the bell tower to see the giant bells that are still rung by hand daily; take in the beautiful rooftop view as they resonate around you.
Don't bother
The Shrine of Guadalupe. While this basilica to Mexico's most beloved saint is notable for its devoted followers, if you're looking for impressive architecture and ornate decoration there are better options, such as the Templo de la Profesa or the Metropolitan Cathedral.
Cheap thrill
Mercado de San Juan: The San Juan market is full of colors, flavors, and aromas, and you'll find vendors selling everything from exotic fruit to flowers to rabbits—all perfectly organized. Pick up an inexpensive snack of delicious cheeses from the states of Queretaro and Oaxaca, accompanied by hams, chorizo sausage, and more.
Bragging rights
Take a hot-air balloon ride over Teotihuacan, a pre-Columbian city and UNESCO World Heritage Site with some of the region's most impressive pyramids, and then visit the ruins with the lead archeologist, who can get you into areas that are normally off-limits to visitors.
How to spend a Sunday
Each Sunday the main avenue in the city, Paseo de la Reforma, is closed to vehicles and fills with families and friends enjoying the car-free thoroughfare on bikes. Join the locals for a casual ride, then head into Bosque de Chapultepec, an incredible 1,700 acre park in the city center, to cycle through its tree-lined pathways past museums, the zoo, and Los Pinos, the presidential palace.