The insider advice on this page is from one of Wendy's Trusted Travel Experts for Mexico: Zachary Rabinor of Journey Mexico.
An elite guide in Mexico for more than two decades, Zach learned everything about what sophisticated travelers really want there but can't easily find, then founded his own travel firm to deliver exactly that. Currently based in New York City, Zach spent many years living in Mexico with his wife and two sons; he still travels there regularly to cement his insider connections and keep up-to-the-minute on the country's wide array of coastlines, Colonial cities, wildlife reserves, beach resorts, historic haciendas, rental villas, ancient monuments, award-winning kitchens, and thrilling activities (he's a big surfer). His deep relationships with local hoteliers, communities, and fixers of all kinds translate into room upgrades, special-access visits, and off-the-beaten-path experiences that travelers wouldn't know about otherwise. He prides himself on finding new and exciting ways to visit even the most touristy and crowded locales.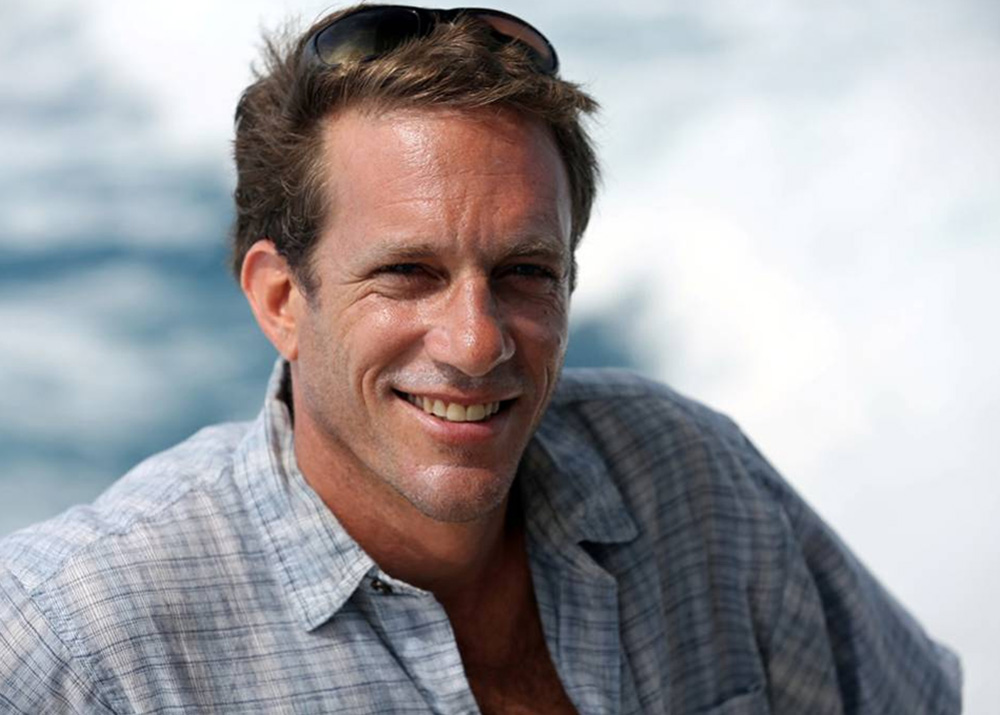 Covid safety intel
Zach lives in Puerto Vallarta and has watched local businesses adapt to the pandemic. He also helped design the World Travel and Tourism Council's global protocols for trip operators. Zach's private guides and drivers undergo temperature checks and wear masks; travelers can also request that their drivers and guides are Covid-tested. He can arrange expedited arrival service at the airport, though travelers must claim their own bags. He recommends staying in a private villa, either in PV or nearby Punta de Mita, or at the new One&Only Mandarina, which has 105 standalone treehouses and clifftop villas on a massive property. On Camarones Beach, El Barracuda is one of Zach's favorite places for seafood these days; they have socially distanced tables under a roof but with no walls, and toes-in-the-sand tables that are completely open-air. To give travelers flexibility when making their plans, Zach is waiving nonrefundable deposits whenever possible and allowing travelers to postpone up to 14 days before their trip.
What to See and Do
Don't miss
The actual city and historic center of Puerto Vallarta, including the "zona romantica." You'll find great restaurants, galleries, shops, and nightlife with plenty of photogenic charm—cobblestoned streets, whitewashed adobe walls, and red-tiled roofs harken back to Vallarta's Spanish Colonial past.
The Malecon, Vallarta's oceanfront promenade, offers a great look at how local Vallartenses spend their evenings, strolling along with their children, grandparents, and friends.
Few nonlocals ever visit the Vallarta Botanical Gardens (30 minutes from Puerto Vallarta's downtown). Operated by a nonprofit organization, it has hundreds of native plants, miles of hiking trails through native forests, and streams that you can bathe in on a hot day. There's a great restaurant and an informative visitors center, too.
Cheap thrill
Go to Boca de Tomatlan (30 minutes south of Vallarta Centro) by taxi or local bus and take a local water taxi (lancha cooperativa) to one of the pristine beaches on the south side of the bay. Yelapa, Las Animas, Quimixto, or Majahuitas all offer beautiful sand; clear, calm water for snorkeling and swimming; and local restaurants that serve cheap, fresh seafood.
Eat tacos at one of the numerous delicious stands that cater to locals in the La Aurora neighborhood; in El Pitillal, a gritty, colorful part of town; or elsewhere off the beaten track. (How to avoid Montezuma's Revenge? Go to a stand that's busy, and if they don't have running water, make sure they're using plate liners and disposable cutlery.) Zach's favorite taco stand, Mar y Tierra, is in the Zona Hotelera Norte, across from the HSBC Bank. A taco costs $1 to $2, with horchata or jamaica (hibiscus) water to wash it down. Careful with the habanero chilies!
Downtime
For some perfect chill-out time, head to El Solar beach bar for an ice-cold Mexican craft beer (or one of their famous Mezcalitos) while you watch a famous Vallarta sunset from the deck or a beach chair. Be sure to say "hola" to the owner, Jorge Morales, who is also an anthropologist and loves to talk about local archeological discoveries; tell him Zach sent you.
Where to Stay and Eat
Best-bang-for-your-buck hotel
Garza Blanca Preserve Resort and Spa is a luxurious, optional all-inclusive property set in a beautiful, sandy cove overlooking Banderas Bay, with the jungle-shrouded Sierra Madre Mountains as a backdrop. It's on a tranquil stretch of coast, yet also close to downtown Puerto Vallarta, where you can enjoy shopping, dining, or a walk along the seaside Malecon. The property's suites and penthouse rooms are center stage for some of the most beautiful sunsets in the world. Zach can sometimes offer upgrades and other perks, depending on season and occupancy levels.
Restaurants the locals love
Even though it's an Italian place along the touristy Malecon, La Dolce Vita is definitely one of the top-five restaurants in town. It's founded, owned, and operated by three Italians who fell in love with Vallarta more than 20 years ago. The line (typically full of locals) stretches out the door. The tagliata steak with arugula and Parmesan cheese; octopus and shrimp carpaccios; and fresh-made seafood pasta are all divine. Their pizzas are simple, thin-crusted, wood-fired oven delicacies. There's now a second location in Nuevo Vallarta, and both have impeccable service and a varied and value-oriented wine list.
Want to dig your feet in the sand and watch an incredible Puerto Vallarta sunset while you eat a delicious meal sound? If so, visit El Barracuda restaurant on Playa Camarones, in the north end of "el centro" (Vallarta's downtown). Popular with locals and in-the-know travelers, this casual place has a deck above the beach, as well as tables in the sand. It's great for lunch, when you can mix food and drinks with a dip in the ocean, or for dinner in a cool setting. The menu is diverse, specializing in seafood yet also offering ribs and steak.
Dish to try
Get the whole Pacific red snapper (huachinango) at Joe Jack's Fish Shack. It's a typical dish from the region, served with all the local fixings: roasted chilies, garlic, lime, tortillas, beans, and rice. The mojitos and margaritas are good here too.
Prime picnic spot
The Plaza de Armas, or Zocalo, of Puerto Vallarta is a shady square that's great for picnicking. Pack a lunch and relax under the trees while you people-watch. Another great spot is along the banks of the Rio Cuale; after a short hike up the river valley, there are many places to sit and eat in the cool shade of the tropical jungle.