The insider advice on this page is from one of Wendy's Trusted Travel Experts for Brazil and beyond: Paul Irvine of Dehouche.
Paul's love affair with Brazil led him to ditch his career in London's financial industry 15 years ago to open a boutique travel firm in Rio de Janeiro. Today, from his home base in Rio, he arranges private custom-tailored trips throughout South America but with particular pull in Brazil, Argentina, and Uruguay, where he regularly digs up intel on fabulous new hotels, hidden beaches, and wilderness adventures, and checks in with his hand-picked guides, drivers (both cars and speedboats), and private-jet pilots. His connections across the continent open doors for his travelers—imagine bottling your own blend with a winemaker in Mendoza, or taking a privately owned 50s-era Chevrolet for a road trip in Uruguay—and his relationships at the hottest hotels often translate to upgrades and gifts for his clients. His vibrant itineraries incorporate as much nature, sea, and culture as possible, and although he likes to leave flexibility in each trip to allow for those spontaneous moments that are often the most memorable, his staff is also on hand 24 hours a day to attend to any client's need.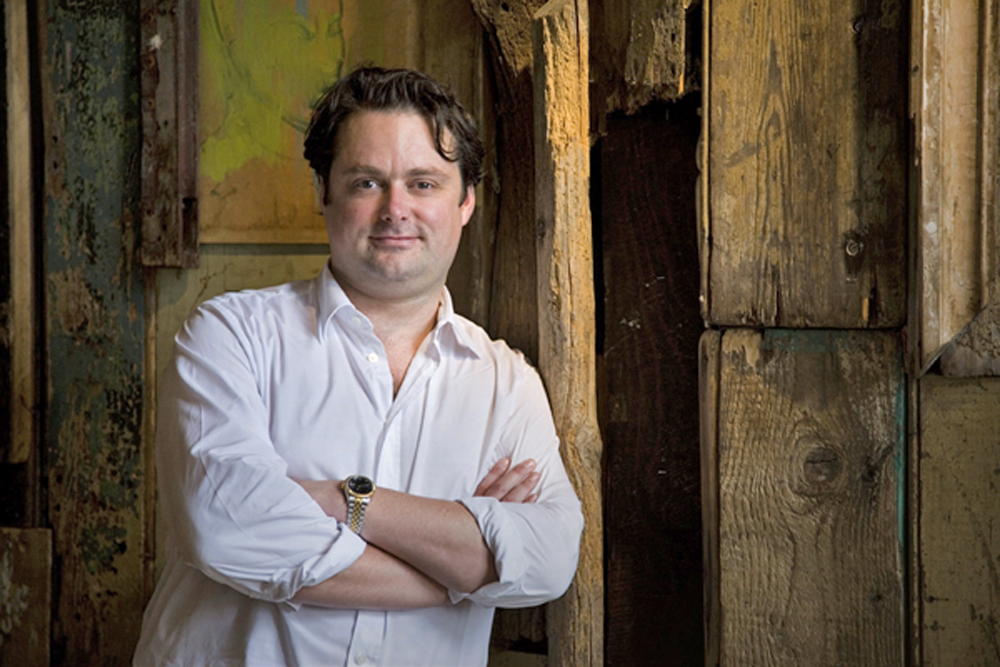 What to See and Do
Don't miss
Parque Lage. Many people have heard of Rio's Botanical Gardens, which regularly come in third on must-see lists, after the Christ statue and Sugar Loaf. Few, however, venture a little farther down the same road to the spectacular Parque Lage. Nestled in the shadow of Corcovado, the park consists of a slightly ramshackle but charming tropical garden, originally laid out by the English landscaper John Tyndale and including touches of British romanticism, such as a Baroque folly and grotto that somehow don't seem out of place in the midst of Rio's exuberant rain forest. The crowning glory is an Italianate villa, which today is home to a visual-arts school and an excellent café—one of the most delightful places in the city for breakfast or afternoon tea.
Don't bother
Copacabana has an iconic status to foreigners—and it's probably the most beautiful of Rio's many beaches, with its perfect horseshoe shape. But those who think it's still the hottest address in town are behind the times: Ipanema and Leblon are more fashionable these days and thus attract the best restaurants, bars, shops, and cafés. Copacabana has improved a lot in recent years and the Arpoador end (where the Hotel Rio Emiliano is located—see "Hotel worth the splurge") is actually a great place to base yourself with views of Sugar Loaf while still being just a short walk to Ipanema. The far end by Avenida Princesa Isabel, though, still remains a little seedy, especially late at night. If you do want to see what all the fuss is about, go for the legendary Sunday brunch by the pool at the Copacabana Palace hotel (think oysters, caviar, and bottomless Champagne).
Hidden gem
Instituto Moreira Salles, an art museum with a focus on photography, often with truly exceptional exhibitions on display. The museum is housed in a small mansion in the residential area of Gavea, with tropical gardens designed by the world-famous garden designer Roberto Burle Marx. Don't miss the café for some of Rio's finest cakes and coffee.
Cheap thrill
One of Rio's quintessential experiences is completely free: the beach! Any Carioca will wax lyrical about the democratic merits of the hundreds of kilometers of sand that hem the coastline—once those skimpy bathing costumes are on, everyone is equal, from telenovela star to favela resident. The Rio beach is about so much more than getting a tan and cooling off in the ocean. This is the place to socialize, to eat and drink, to play ball games, and of course to take part in the most popular Carioca pastime of all: flirting. Different tribes have their different patches, be it the trendy surfers of Posto 9 or the families of Posto 11 (postos are the numbered lifeguard stations that demarcate the beach), so pick your spot, pull up a deck chair, and enjoy the show.
Big thrill
Rio is one of the most spectacular cities in the world to see from above, but there's no need to fork out the big bucks for a helicopter ride; try your hand at a spot of hang gliding to enjoy the same bird's-eye view while you gently ride the thermals 1,500 feet above the city's Tijuca rain forest.
Bragging rights
For those after the full Carnaval experience without necessarily visiting during Carnaval, Paul can arrange for a private show by one of Rio's top samba schools at any time of year; this can even take place in the villa that used to belong to samba legend Elis Regina (and which is off-limits to the public), adding an invaluable historical background to the evening.
Famous Brazilian contemporary artist Marcos Chaves will serve as your host for a day of private viewings at galleries and studios, where you'll meet some of the artists, curators, and gallery owners that are part of Rio's flourishing art scene. If you're already a collector, this is a chance to get ahead of the curve and spot the next big thing.
Paul has an exclusive arrangement with the bar halfway up Sugar Loaf: They rope off a section of the mountain, overlooking Copacabana, and their top barman will lead you through a private master-class in the art of making the perfect caipirinha, Brazil's national cocktail.
Downtime
With acres of tropical forests—complete with hidden waterfalls—right in the city, as well as numerous mountaintops and public parks, Rio is not short on spectacular picnic spots. Head over to Niteroi, the city that sits across the Guanabara Bay from Rio. It's worth a trip anyway to visit the famous Oscar Niemeyer–designed Contemporary Art Museum. After seeing the exhibitions, take a cab up the hill to the Parque da Cidade and picnic by the hang-gliding ramp, which has one of the most spectacular—and least known—views of Rio. You can see every major peak of the city (Sugar Loaf, Corcovado, Pedra da Gavea), all lined up on the far side of the bay.
How to spend a Sunday
Grab one of the orange Itaú bikes and cycle to La Bicyclette in Jardim Botanico for a breakfast of cappuccinos and the best croissants outside France. Then take a stroll through these stunning gardens. Founded in 1808, they are a fabulous blend of formal landscaping and jungle chaos—you'll regularly see monkeys and toucans here. Next, head to the Copacabana Palace for Sunday brunch. The buffet is packed full of delicious seafood, the (admittedly hefty) price includes free-flowing Champagne, and the grand setting by the pool will instantly whisk you back to its glamorous heyday in the 1930s. After brunch, hit the beach; on Sundays, one lane of the beach road is shut down, giving space for all manner of Carioca peacocking, from fitness fanatics to chi-chi dog walkers. Leave the bike to join the melee and work off some of your indulgences with a gentle stroll toward the Arpoador fort. Finally, finish the perfect Sunday at the Jockey Club. Walk through the palatial colonial entrance and take the elevator to your reserved table on the upstairs terrace opposite the winning post, where you will have uninterrupted views across the track. Amble down to the leafy paddock, enjoy the view of Christ the Redeemer, and then return to your table to place a bet and watch the drama unfold. On the off chance you start feeling a little peckish again, luck has it that there is a new branch of renowned São Paulo steakhouse Rubaiyat within the racetrack grounds.
Where to Stay and Eat
Hotel worth the splurge
When the Rio Emiliano opened in 2017, it came as a breath of fresh air to the city's luxury hotel scene—the first new beachfront five-star hotel in Zona Sul in almost a decade. The hotel's most striking feature is its unique façade, designed by Arthur Casas, with sliding white blinds that provide the balconies with customizable shade and privacy. This feature, together with the fact that no buildings overlook the rooftop swimming pool, make the hotel a top choice in the city. The design is clean and simple (more minimalist than the Fasano, for example) but the use of vertical tropical gardens, Brazilian designer furniture, and wooden flooring ensures there is still a strong sense of place. The overall effect is a happy medium between sleek city hotel and laid-back beach resort. Rio is not always known for its sleek service, but the Emiliano bucks the trend on this front too, with incredibly switched on (and implausibly good looking) butlers personally assigned to each room. All of Paul's travelers receive special treatment and amenities, including a free 15-minute massage and complimentary Havaianas sandals.
Restaurants the locals love
Rio has its fair share of famous steak and barbecue houses, but one in particular is almost entirely overlooked by most visitors to the city—the humble Churrascaria Majorica in the Flamengo neighborhood. The atmosphere is 100 percent local eatery rather than fancy restaurant, and its Picanha Especial may just be the best steak to be had in Rio.
Venture even farther from the hallowed beaches of the Zona Sul to the Sao Cristovao neighborhood and Aconchego Carioca, set in a tumbledown colonial townhouse. The owners were among the original pioneers of the gastronomic revolution that put traditional Brazilian cuisine back on the menu of the country's top restaurants. This place mainly focuses on northeastern cuisine; the camarão na moranga (a creamy shrimp stew served in a pumpkin) is the best you'll taste this side of Pernambuco. Be sure not to skip past the petisco (bar snacks) section of the menu: Start your meal with a portion of bolinho de feijoada: Brazil's national dish (feijoada, traditionally a stew of various meats and black beans served with rice) presented in a perfectly executed bite-size fried version; best washed down with a traditional caipirinha or one of the many Brazilian craft beers also on offer.
Dish to try
Brazil's cuisine is very regional. Minas Gerais, for example, is famous for its hearty stews and slow roasts, and Rio Grande do Sul for its barbecue houses or churrascarias. In its assumed role as the country's cultural capital, Rio has great examples of all these, but perhaps the most unusual cuisine for a first-time visitor is that of Bahia, where West African influences contribute liberal use of coconut milk, dendê (palm) oil, and hot chilies. The quintessential Bahian dish is moqueca, a fish stew with a rich coconut sauce, eaten with crunchy farofa (manioc flour), fluffy white rice, pirao (fish paste), and copious amounts of hot sauce. Restaurante Aprazível, in Santa Teresa, serves a particularly good version. Perhaps it's the spectacular hilltop setting or the unusual Amazon village-meets-colonial mansion decor, but somehow this one hits the spot every time.
Meal worth the splurge
Long gone are the days when Rio lingered in the shadow of São Paulo when it came to gastronomy. The Cidade Maravilhosa now has several fine-dining establishments that can more than hold their own on international terms, among them Oteque in Botafogo. Having trained in London and run an acclaimed restaurant in his native São Paulo, chef Alberto Landgraf finally chose Rio de Janeiro for his passion project, overseeing every detail from the laidback minimalist décor to the Carioca-chic playlist. But, of course, it is the cuisine where Alberto's talent really shines, with a changing eight-course tasting menu highlighting the best of Brazilian produce. Refreshingly for Rio, the abundant fresh local seafood also plays a starring role. In 2020 the restaurant earned its second Michelin star, one of only four restaurants in Brazil to hold this accolade. Paul has worked with Alberto for several years and can arrange for him to take travelers on a private tour around some of his favorite foodie destinations, including local markets and hole-in-the-wall eateries, before sitting down at Oteque's chef's table for an evening to remember.