The insider advice about Rajasthan, India on this page is from two of Wendy's Trusted Travel Experts for India: Bertie and Victoria Dyer of India Beat.
Bertie Dyer fell in love with India at age 12 and has spent as much time as possible there since. He and his wife, Victoria, lived for ten years in Jaipur, where they were married and had their first child. The company they started together, which arranges private journeys to India, grew out of their desire to introduce visiting friends to the people and places they love in Rajasthan. Today they specialize in unique trips tailored to individual interests—a type of travel experience that is rare in India, where most tours emphasize ticking off as many main sites as possible. Bertie's areas of expertise include Moghul architecture, wildlife photography, and Indian history. Victoria's passions include yoga, Indian cooking, and textile design—and her knowledge of boutiques and bazaars has made her Jaipur shop crawl one of their most popular tours. Bertie and Victoria now split their time between their home in India and the U.K. Their Jaipur office is run by a dedicated team of local employees who have been with the company from the beginning.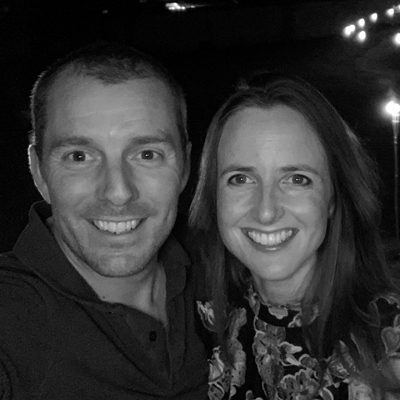 Where to Stay and Eat
Best bang-for-your-buck hotel
Khem Villas is a family home situated on a private reserve next to Ranthambhore National Park, renowned for its tigers. There are accommodations for every price range here, from four spacious air-conditioned guest rooms, to seven luxury tents, to eight beautiful cottages. Your hosts are the owners of the property, Goverdhan and Usha, a fascinating couple. Goverdhan grew up inside the park, learning about its flora and fauna from his father, one of the world's leading tiger experts. A doctor, he spends days in the villages giving free health care, and visits with guests in the evening. Usha goes out of her way to look after Bertie and Victoria's travelers, upgrading them whenever possible.
Hotel worth the splurge
Rambagh Palace was the official residence of Sawai Man Singh II, the last Maharajah of Jaipur. It is one of the best luxury hotels in Rajasthan. As a guest, you really do feel that you're staying in a Maharajah's home. Every corner of the palace tells a story, from the portraits in the Polo Bar (the young prince was a prominent player) to the furnishings in the Maharani Suite, handpicked by the Maharajah as a surprise gift to his wife. In the thirties, the royal couple entertained an international crowd of luminaries, and after turning Rambagh into a hotel in 1957, they continued to manage its operations—in fact, the Maharani lived on the grounds until not too long ago and treated the palace as her home. Now leased to the Taj hotel group, the palace still exudes the spirit of a charismatic couple for whom hospitality, on a grand scale, was a way of life.
Room with a view
Everything about the boutique RAAS Jodhpur hotel is wonderful. Relaxing on your terrace while gazing up at the Mehrangarh Fort? Nothing short of spectacular.
Best hotel for nature lovers
RAAS Chhatrasagar is a beautiful tented camp overlooking a lake in the village of Nimak. The water level is currently at the highest it has been in 25 years, so the landscape is breathtakingly lush. This camp is a must for bird watchers, or anyone wanting to relax in complete peace by the pool for a day.
Restaurants the locals love
Bar Palladio is one of the most beautiful bars in Rajasthan. The celebrated interiors are reason enough to visit; go for an early-evening drink and bites from their delicious bar menu.
The restaurant at the Raas Devi Garh Palace hotel—which is just outside Udaipur—has spectacular panoramic views over the countryside and the Aravalli hills. Many of the ingredients used in the flavorful curries are grown in the Palace garden.
Dish to try
The classic Rajput warrior dish is lal maas: mutton curry cooked over an open fire and bursting with spices and intense flavors. Try it at Niros, one of the oldest established restaurants in Jaipur.
Victoria's favorite is a masala dosa, a Southern India staple: a crispy pancake filled with spiced potato curry, served with chutney and sambar. Perfect for a Sunday morning brunch or a quick lunch.
Meal worth the splurge
Rajasthani thali is a celebratory meal of traditional delicacies, usually including a selection of curries, bread, and rice. The sumptuous restaurant 1135 AD, located in the Amber Fort in Jaipur, provides the perfect setting for such a feast.
What to See and Do
Don't miss
The Bishnoi are a deeply religious people who believe in the sanctity of all plant and animal life. They live in the desert countryside surrounding Jodhpur; on a drive to one of their villages you often see blue bulls, peacocks, and wild camels. The Bishnoi believe that they themselves are directly related to the blackbuck, and in an extraordinary relationship, the antelopes run immediately toward the Bishnoi's houses when scared. The people are warm and friendly, inviting you into their homes and showing you how they live and work; they do beautiful weaving and pottery. Spending time with them is an eye-opening and humbling experience. You come away with a new appreciation for a simpler way of life.
Hidden gem
After a visit to the Amber Fort, just north of Jaipur, stroll through the adjacent village to the Anokhi Museum of Hand Printing, dedicated to resurrecting this traditional art. The hand-printed fabrics in its collection are stamped with carved wooden blocks in beautiful patterns—the artisans who work here will show you the entire process from start to finish; if you want, you can even print a T-shirt with your own design. The story told here is a fascinating one: Block printing was nearly extinct in the 1960s when the Anokhi family came from England and took an interest it; the Anokhi factory now employs some 3,000 people and thousands more work in what has become a thriving industry. The museum is housed in a restored haveli, or mansion, that is itself worth a visit. On your village walk you'll see fruit sellers with carts, shops supplying basic needs, cows ambling along the narrow roads—in short, life in a small community that moves at an easy pace.
For an even more hands-on introduction to block printing, Bertie and Victoria arrange private workshops just outside Jaipur in Bagru. These workshops provide a fascinating opportunity to spend time with a local printing community and to create your own block-printed textile art under the guidance of a master-printer.
Cheap thrill
For less than a dollar you can have a delicious vegetarian lunch with the other visiting pilgrims at the Jain temple in Ranakpur, two hours from Udaipur on the road to Jodhpur. The temple, a white marble jewel, is in a hidden valley where, once upon a time, it would have been protected from invaders. The meal is served in a hall furnished with rows of benches, the curry cooked in a big pot over a wood fire in the center of the kitchen floor. This shared experience is something you would miss if, like most tourists, you were to stop at a hotel for lunch after visiting the temple.
Downtime
For complete relaxation, spend a day by the pool at Amanbagh, an oasis of palm and eucalyptus trees and Mughal-inspired architecture once used by the maharajah of Alwar on tiger-hunting expeditions (the word aman means "peace" and bagh means "garden"). For something more active, saddle up one of the Marwari horses at Mihir Garh and ride through the Thar desert, pausing to visit the Bishnoi villages.
Best for thrill seekers
The most amazing view of the Blue City is from the immense Mehrangarh Fort, a superb example of Rajput architecture that occupies a cliff above Jodhpur. Flying Fox runs six zip lines from the top of the fort to the bottom. You'll fly down the mountain like Spider-man.