In some cases, Wendy has several trip-planning specialists she recommends for a destination and would like to connect with you directly to determine who would best meet your needs. This is one of those cases. Please click on the CONTACT button (at left) to find out from Wendy which travel expert is best for your specific trip goals and challenges.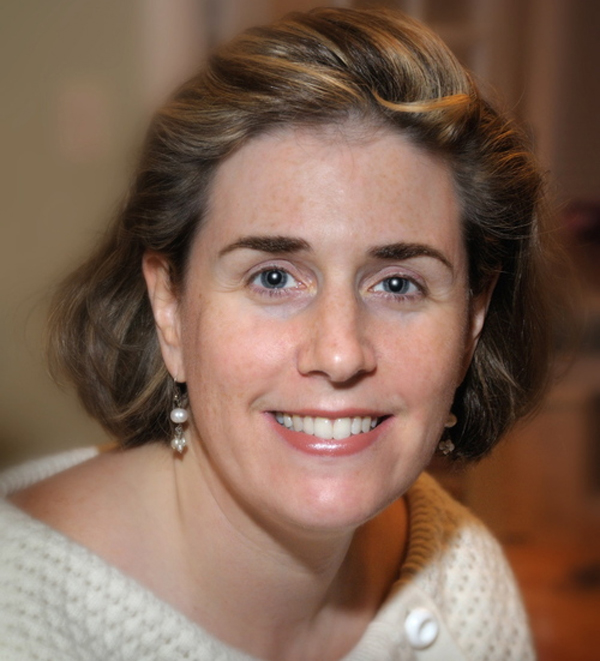 Where to Stay and Eat
Best bang-for-your-buck hotels
The Kathmandu Valley consists of three major cities—Kathmandu, Patan, and Bhaktapur—as well as some smaller towns. A number of boutique hotels have cropped up in the city of Patan, right off Dhurbar Square. Among them is The Inn in Patan, an old traditional brick-and-timber Newari house. The Inn has ten rooms, each beautifully furnished, surrounding a lovely private courtyard. Staying here provides an opportunity to really get inside the local life of Patan and enjoy being part of this city of artists. Nearby are two other small boutique hotels, Newa Chen and Swotha Traditional Homes, also restored traditional Newari homes. In Patan's Jhamsikhel Ward—a mini Soho with interesting restaurants and small shops—you'll find the new Vivanta Kathmandu, which has all the requisite components of a five-star hotel: You can swim in the rooftop pool or sip drinks overlooking a beautiful valley panorama (rooms on the high floors also have stunning views of the city and surroundings), dine in one of three restaurants, or luxuriate in the spa.
Kathmandu is now home to a Marriott—a boon for those who want to cash in some points. Yes, this is a Marriott, but it is a five-star property within walking distance of the busy neighborhood of Thamel, the Palace Museum, and a number of good restaurants and cafes. All the rooms have big windows overlooking the city and surroundings, and there is a pool, spa, and exercise room for those who want to relax or train for an upcoming trek. You can also cash in points at the Hyatt, where the lovely grounds include a pool, jogging trail, tennis courts, and a secret back path to the temple at Boudhanath.
Within a restored Rana heritage complex in Kathmandu—Baber Mahal Revisited—sits a beautiful family-run 13-room boutique hotel, Baber Mahal Vilas. The rooms are exquisitely decorated, there is a good spa and restaurant, and the location is near some of Kathmandu's finest stores and restaurants.
Having completed some much-needed renovations, the Yak and Yeti is once again a good choice—and still tops when it comes to location. The hotel is just off a main shopping street in Kathmandu and down a small side street lined with shops and money changers. It's an island of peace with a tranquil garden, a small pond, and a very proud group of ducks. There is a well-kept pool and spa, and many of the rooms have recently been renovated. From the hotel, you can walk to Thamel and some excellent restaurants.
If you're looking for a resort and spa in the hills outside Kathmandu, try Dwarika's Resort, a holistic lifestyle retreat with yoga, pottery classes, ayurvedic treatments, and excellent food and views.
Many travelers have risen early and climbed the winding road to Sarangkot to see sunrise on the Annapurna mountain range. Now you can enjoy the view without the effort and take the brand-new cable car up to the top of the hill and sip tea while morning light peeks out from snow-capped peaks. Or if you prefer, you can stay in one of the 30 rooms in the Sarangkot Mountain Lodge and soak in its rooftop infinity pool, which also looks down on the blue waters of Phewa Lake in Pokhara. Also in Pokhara is The Pavilions Himalayas, a lovely hotel located in the middle of rice paddies about 45 minutes outside of the city; it's a destination in and of itself, from which you can explore villages and get a sense of life in the countryside.
For a charming stay off the main road to Pokhara in the restored village of Bandipur, try The Old Inn. The rooms are charming, the views (in good weather) of the Annapurna range are excellent, and the food is good. Another interesting village to visit is Gorkha, birthplace of the former Shah dynasty, and home to a very special temple to the Goddess Kali and an informative historical museum. There is a wonderful small hotel just outside of town, Gorkha Gaun, with amazing mountain views, excellent hiking terrain, and comfortable rooms and beds. This is just the place for someone who likes day walks and wants to enjoy mountain views.
For jungle enthusiasts, there are two excellent hotels in the Meghauli area of Chitwan: Taj's new Meghauli Serai and the Barahi Jungle Lodge. Located on the banks of the Rapti River and away from the heavily touristed Sauraha area, these lodges' strengths include excellent naturalists, delicious food, ties to the Tharu communities in the area, and a variety of interesting jungle activities.
Restaurants the locals love
Kathmandu's Chez Caroline—a French restaurant located in the renovated Barbar Mahal Revisited heritage complex—is a local favorite. Owned by Caroline Sengupta, a Frenchwoman who came to Kathmandu many years ago and made it her home, Chez Caroline serves food prepared from organically raised or grown ingredients. Appetizers and dinners are excellent, and there is a good choice of French wines to accompany the meal. Salads are wonderfully creative, but leave room for dessert: The gâteau coulant is a delicious chocolate cake with a center that just oozes bittersweet chocolate.
Near the Patan Museum is the small Yala Mandala Cafe, a good place to stop for lunch and, for those who wish, shop for some high-class arts and crafts by skilled local artisans.
Burgeoning in Kathmandu these days are a number of western/Nepali-fusion restaurants. The Avocado Cafe has indoor/outdoor dining, vegetarian and non-vegetarian items, and a diverse menu including Nepali dumplings, Peruvian chicken, seafood, and pizza.
What to See and Do
Don't miss
The Solu area of Nepal—the lower Everest region below the airport town of Lukla. Here you'll still find wonderful hiking routes not bisected by roads; places where you still need to camp in tents with a staff of porters and cooks; far fewer tourists than elsewhere in the country; a vibrant Buddhist culture; and striking views of Shorung Yu La, Kanteiga, Everest, and other sky-touching peaks. When in Solu make time for Dudh Kund, a turquoise-blue lake sacred to both Buddhists and Hindus, and a favorite pilgrimage spot for Jhankris, or Nepalese shamans.
Most overrated experience
Many trekkers talk about visiting Everest Base Camp, but the highlight of the hike is the climb to Kala Patthar at about 18,514 feet, with its 360-degree view of the surrounding mountains—Everest, Pumori, Cho Oyu, and others. Base Camp is lower, about 17,598 feet, and its views of Everest are not as dramatic. If you want to see where climbers begin their summit attempt and tell people you've been there, that's fine, but Base Camp is nowhere near as sensational as Kala Patthar.
Hidden gem
About two hours from Kathmandu is the fascinating town of Gorkha, just beginning to come into its own as a tourist destination. The Magars, who live here, are famous as soldiers, some as members of the Gurkha Army and others as members of the Nepali Army. Legend has it that a very famous saint, Goraknath, appeared in Gorkha, and there is a cave nearby with markings said to be his feet. The town of Gorkha was built on the spot where the saint first appeared. The ruling dynasty in Gorkha in the 1700s were the Shahs, and it was from here that Prithvi Narayan Shah and the Gorkhalis swept down to conquer the Kathmandu Valley in 1769 and, from there, unite Nepal. The town boasts a very important temple, palace, historical museum, and busy market. There are also excellent views of Langtang and the Annapurna Massif. You can do wonderful day hikes in the area, or just sit and stare at the mountains. Stay at Gorkha Gaun (see "Best bang-for-your-buck hotels," above), just outside the city, or at the new Gorkha Garden Hotel in town.
Best for thrill-seekers
Paragliding in Pokhara, particularly on a good day. To leap off the hill and float through the air over Phewa Tal Lake, with incredible views of the Annapurna range staring down at you, just can't be beat! Team 5 Nepal Paragliding is the country's first paragliding company owned by pilots. Pokhara also offers bungee jumping for those wanting to add more bounce to their lives.