In some cases, Wendy has several trip-planning specialists she recommends for a destination and would like to connect with you directly to determine who would best meet your needs. This is one of those cases. Please click on the CONTACT button (at left) to find out from Wendy which travel expert is best for your specific trip goals and challenges.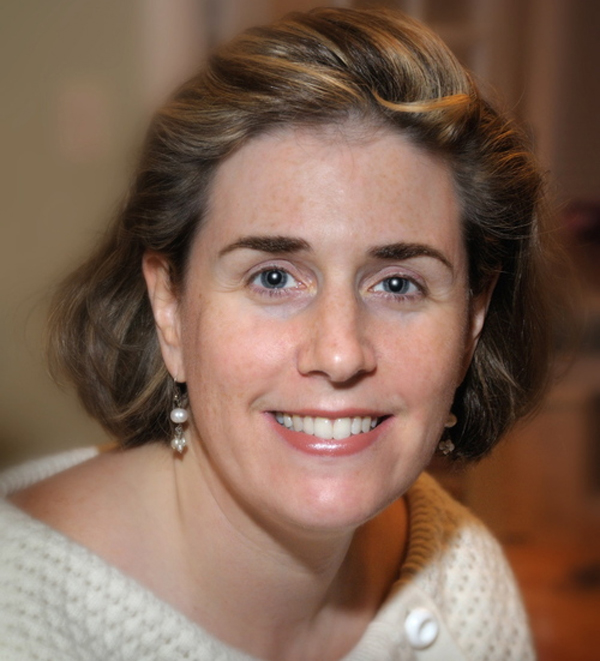 Where to Stay and Eat
Best bang-for-your-buck hotel

In Paro, the iconic hotel is the three-star Gangtey Palace, more than 100 years old and owned by a family that shares its lineage with the royal family. Each room is different, and the hotel, located opposite the Paro Dzong, offers dazzling views of the Paro Valley. The mid-range Nak-Sel is a peaceful and pampering retreat located on a hill above the town. It's built in traditional Bhutanese style and features the latest energy-saving technologies—including radiant heating, solar power, and LED lighting. Rooms are light and spacious and decorated in a contemporary design, and the spa offers a full range of treatments. There are lovely forest walks around the property and a good downhill path to Paro, passing farms and traditional homes along the way.
At the luxury level, the Zhiwaling or Uma Paro offer the best values. The Zhiwaling is the only five-star Bhutanese hotel in Paro and is painted in exquisite Bhutanese style. The five-star Spirit Sanctuary recently opened in town, offering something different from its competitors: Where other five-star brands, such as Aman and Uma, have hotels in most of the major towns along the east-west highway so that travelers can stay in them while they tour the country, the Spirit Sanctuary operates as a destination in and of itself, a retreat for the traveler who wishes to nurture or heal the mind, body, and spirit. Their "Bhutan Soul Travel" package includes time with Buddhist masters and a traditional doctor, plus massages, hot stone baths, meditation, and other activities.
The Six Senses has opened properties in Paro, Punakha, Gangtey, and Bumthang. These hotels are built in harmony with the environment around them and, like the Spirit Sanctuary, aim at promoting health and well-being.
In Punakha, Dhumra Farm Resort is a relatively new small property with perhaps the best views of the valley, overlooking the Punakha Dzong and the Mo and Chu rivers. Myth has it that the deity residing on the property helped build the dzong back in the 16th century. All food is organic and mirrors the resort's farm-to-table philosophy. Rooms are large and comfortable, some boasting kitchenettes.
Restaurants the locals love
ZaSa's, on a hill above the town of Thimphu, is difficult to find but worth the effort. The kitchen serves creative and contemporary takes on traditional dishes, and everything is organic, GMO-free, and delicious—particularly the chicken ZaSa and the fried eggplant. In a country not known for its food, ZaSa's is well worth the trip.
If steamed or fried dumplings are on your menu list, try Zombalas, a favorite with locals. In addition to trying to create a craft beer culture in Bhutan and supplying craft beers to local restaurants, Namgay Artisanal Brewery is also a place where you and the locals can have a simple dinner.
Need something that reminds you of home? Le Meridian has opened new restaurants in their Thimphu and Paro hotels serving tasty Southeast Asian dishes—a new fad in the country. If you'd rather not eat in a hotel, try the Vietnamese food in Thimphu's Little Vietnam, or the Korean food in San Maru.
If you tire of traditional fare and just want to dig into a good pizza, Seasons, a popular and casual eatery in Thimphu, serves a super-tasty selection, as well as pastas and some local dishes.
What to See and Do
Don't miss
Eastern Bhutan, particularly the district of Trashigang. Most tourists don't make it to this part of the country because it's hard to reach and not as developed as the western regions. That's a mistake: The people are warm and friendly, and their festivals—in particular, Gomphu Kora in the spring and the many tshechu festivals in the fall—are not inundated with foreign visitors as they are in the rest of the country. The area also boasts some of the best weaving in the country and Sherubtse College, one of the oldest and largest in the kingdom and the alma mater of many of Bhutan's major government officials. To encourage tourism to Eastern Bhutan, the government has dropped the per diem cost for visitors.
Royal Manas is Bhutan's oldest national park; until recently it appealed only to extreme adventurers. The park still is for the thrill seeker, but new facilities and newly improved trails mean one does not have to be quite so hardy to pay a visit. Now's a good time to go, before the park starts to attract crowds of tourists.
You used to have to be a serious trekker to visit Gasa or Laya, the endpoints of the infamously difficult "Snowman Trek." Now you can drive to Gasa and do a relatively short trek into Laya to visit these fascinating communities, where you can camp or stay in a local farmhouse.
Don't bother
Though it's a top tourist attraction, consider skipping Paro Dzong. There are more magnificent dzongs (fortresses that house monasteries and other key religious and administrative offices) to see throughout the country, so save your appetite for the best—or risk getting "dzonged" out!
Hidden gems
Dungtse Lhakhang temple, in Paro, dates from the early 15th century and was constructed by Thangtong Gyalpo, a noted iron bridge builder. Visitors climb narrow wooden stairs from the ground floor, which represents hell, to the second floor, symbolizing the realm of earth, and finally to the top level, which represents heaven or nirvana. The temple paintings are among the finest in the country.
Gomphu Kora is a small temple next to a cave where Guru Rimpoche (the founder of Tibetan Buddhism) is believed to have meditated and vanquished a demon in the form of a snake. It is said that circumambulating the temple gains a pilgrim more merit than reciting Guru Rimpoche's mantra 100,000 times—and that's a lot of merit! Bhutanese and tribal people from Arunachal Pradesh flock here for the spring festival, where, in addition to celebrating the triumph of good over evil, they come to find a husband or a wife.
If you make it out to Gasa, stop at the dzong there. Though rarely visited, it houses interesting mementos that belonged to Bhutan's "George Washington," the Shabdrung Ngawang Namgyal.
Cheap thrills
Mushroom fans will love Bhutan; the markets are filled with an amazing variety. You can pick up a pound of dried chanterelles for 50 cents—a small fraction of what they cost back home.
Want an archery lesson, Bhutan style?  Toni can arrange for you to take a private lesson to test your shooting skills.
Nightlife is not what one comes to Bhutan for, but if you're looking for it, the liveliest spot is Mojo Park in Thimphu. Mix with the locals, enjoy the only hard-core Thimphu live-music locale, and sample new Bhutanese craft beers.
Prime picnic spots
In spring and summer, the Serbithang Botanical Garden (in Thimphu) and the Lamperi Botanical Garden (on the Thimphu-Punakha Highway) are a kaleidoscope of colors.
The souvenirs
Unique handwoven textiles. The traditional dress for women, the kira, is a long piece of fabric that wraps around the body and costs anywhere from a couple of hundred dollars to more than $30,000. The best are made of handwoven silk, and the least expensive are usually machine-made of cotton. Men sport a gho, a kind of robe that varies in cost according to the material and the amount of decoration. You can learn about the designs and quality of kiras and ghos at the textile museum in Thimphu. Toni's guides can take you to the top shops to make a purchase, and she can even introduce you to the weavers for the royal family.
If you are a soccer fan, you might want an official Bhutanese FIFA soccer jersey. You will be the only one in your neighborhood sporting a Thunder Dragon shirt.
Handmade leather boots for men. Toni's team will take your foot measurements and have the boots crafted by expert boot makers while you're touring.
Antique handwoven baskets, often now only available at festivals or tucked away in special local shops. These can cost several hundred dollars or more, depending on the quality, size, and age of the basket. Be sure to consult your guide to ensure that you're buying a real antique.