The insider advice on this page is from one of Wendy's Trusted Travel Experts for South Africa: Julian Harrison of Premier Tours.
Fluent in Afrikaans and Zulu, Julian was born and raised in South Africa, where he spent the early part of his career establishing his safari bona fides by working as a ranger in KwaZulu-Natal and cohosting a weekly radio program about wildlife conservation. Later, he co-authored Fodor's African Safari, giving him the chance to show off his extensive knowledge of every park, lodge, and safari camp in southern Africa. He knows exactly where to go—and when to go—to make the most of your time and money, and takes great pleasure in introducing his clients to the lesser-known corners of the continent, such as the wilds of the Congo rain forest ("The Jungle Book come to life," as he calls it).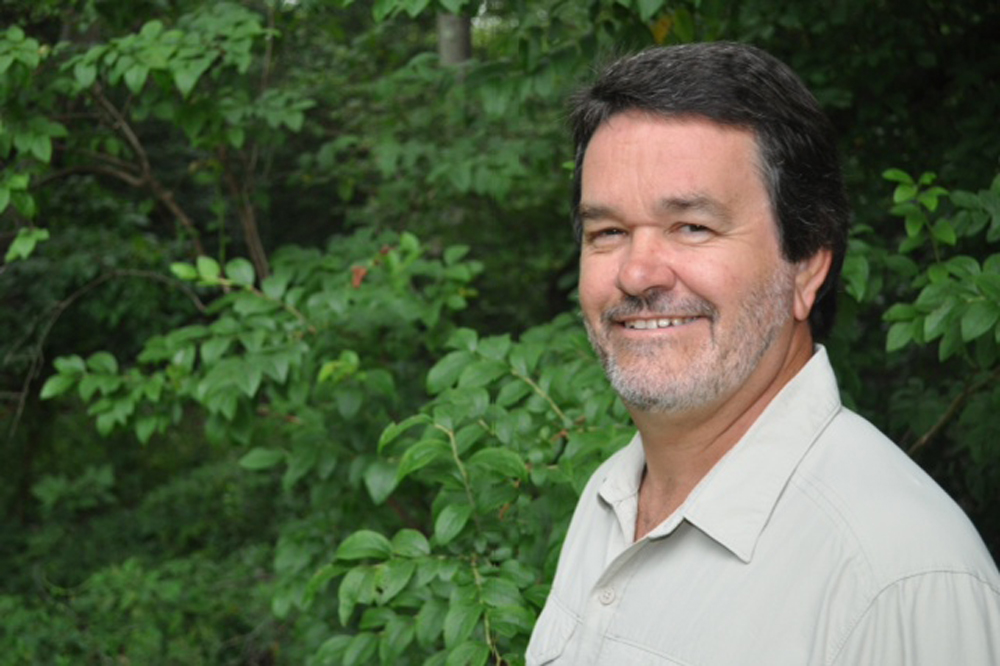 Where to Stay and Eat
Best bang-for-your-buck hotel
Kensington Place. It's a delightful, stylish B&B on the slopes of Table Mountain with just eight rooms, and each one has a marble bath, a private terrace, and artwork by mostly South African artists. Plus, the owner and his staff have pull at many of Cape Town's best restaurants, so they can help with reservations and recommendations.
Restaurants the locals love
In Cape Town: Black Sheep. Choose from a small menu of comfort food or more adventurous blackboard specials. Once things are erased from the board they're gone for the day, so come early to avoid disappointment. Dishes are based on whatever's in season locally, so the same thing rarely shows up twice—though if you can find five friends to share with, the seven-hour roast leg of lamb with fingerlings is always sublime.
In Cape Town: Kloof Street House is located in a vibrant and trendy neighborhood with magnificent 20th-century Victorian houses scattered around the area. The ambience is relaxed, with seating both outdoors in a beautiful courtyard and in warm and inviting interior dining rooms. Don't miss their famous popcorn cheesecake.
Outside Stellenbosch: 96 Winery Road uses fresh and organic local ingredients to produce South African dishes with a hint of international flavors. They are famous for their crispy pork belly, steamed mussels, slow-cooked lamb shoulder, and lemon tart.
In Franschhoek: La Petite Ferme is on a small family-run wine estate with two stunning views: Look down to see the vineyards in the valley below, and up for mountain vistas. The laid-back vibe lends itself to long, lazy lunches with a great bottle of wine and the slow-cooked lamb. If you're interested, Julian can arrange a behind-the-scenes tour of the winery before or after lunch.
Meals worth the splurge
Belly of the Beast serves a maximum of 20 guests, which allows the chefs to spend more time creating the perfect menu with enhancements to every course. The restaurant is small and intimate, with an exposed kitchen that enables diners to view the artistry taking place inside.
FYN offers a menu and décor that is African-inspired with a distinctive Japanese flair. It is located five stories up and offers magnificent views of Table Mountain and Lion's Head. The atmosphere feels like that of a fast-paced city establishment, but the food is delicious and the wine pairings excellent.
Aubergine is a superb fine-dining establishment in a beautiful old building located in the heart of Cape Town. The menu is creative and offers a variety of unique and flavorful dishes made from ingredients sourced directly from farmers.
Dish to try
Cape Malay chicken curry. Milder than Indian curries, this dish is fruity and full-bodied, thanks to a blend of sweet and pungent spices such as cloves, cardamom, and fennel. Try it in one of the many Cape Malay restaurants in Cape Town's historic Bo-Kaap neighborhood, where the cobblestoned streets are lined with candy-colored buildings.
What to See and Do
Don't miss
The Zeitz Museum of Contemporary Art Africa (Zeitz MOCAA) collects, preserves, researches, and exhibits 21st-century art from all across Africa in an effort to expand intercultural understanding.
The village of Paarl. See the well-preserved Cape Dutch architecture in the town (the largest in the winelands, about 40 miles from Cape Town), and explore the wine estates around the village.
Woodstock's Old Biscuit Mill on Saturdays. Over 100 farmers, bakers, grocers, fishmongers, butchers, craft-beer-brewers and chefs set up at this market each week.
Don't bother
The cruise to Seal Island. It's very touristy.
Cheap thrill
Cape Town's Kirstenbosch Botanical Garden. In this spectacular garden on the slopes of Table Mountain, a curved steel-and-timber walkway winds its way through the canopies of the arboretum's trees; you'll start in the forest floor and rise through the trees before bursting out above the canopies, where you'll have views of the surrounding mountains and flats.
Bragging rights
A Cape Malay cooking experience in a local home in Bo-Kaap. Getting your hands dirty with Cape Town natives—in their home, no less—will make the Cape Malay curry you prepare together all the more delicious. You'll eat it around your hosts' dinner table, and you might end the evening with some new friends in Cape Town.
Best drive
The drive to Chapman's Peak, affectionately known as "Chappies," is a must: The mountain is on a beautiful peninsula, and on the hour-long drive there from Hout Bay you'll see sheer drops to the sea, towering mountains rising above you, and endless twists and curves in the road. Stop for a picnic at one of the many spots along the route.
Downtime
In summer, there's nothing better than an al fresco lunch at Boschendal Wine Estate. Collect one of their pre-made picnic baskets—packed with patés, cold meats, salad, cheese, crackers, baguettes and chilled wine—and feast on tables and chairs set under lofty, fragrant pine trees between the vineyards.