The insider travel advice on this page is from one of Wendy's Trusted Travel Experts for Italy: Andrea Grisdale of IC Bellagio.
Armed with decades of experience in Italy (she lives on Lake Como) and the vast list of contacts in her little black book, Andrea can open the doors that are closed to most people (not, alas, George Clooney's) and satisfy most any request. She interviews travelers in depth to gain a thorough understanding of their travel fantasies, preferences, and pet peeves, and uses that knowledge to craft an itinerary that pairs you with the perfect hotels, activities, guides, and even drivers. A bilingual former guide herself, Andrea knows every time-saving trick for seeing the most famous monuments while also squeezing in the hidden gems. She and her team have the clout to pull strings and ask for favors at Italy's best hotels, and they have a track record of coming to the rescue 24/7 should the need arise.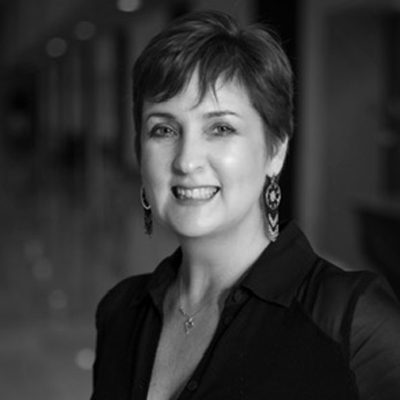 Where to Stay and Eat
Best bang-for-your-buck hotels

Hotel Buca di Bacco. This four-star boutique property has a fantastic location in the heart of Positano, right on the beach, and a warm atmosphere. All rooms have wonderful colors and beautiful glass chandeliers; most have an incredible view over the sea, some with a private balcony or terrace. The restaurant serves dishes that immediately remind you of the flavors of the Amalfi Coast: The lemon risotto is one of the best you'll find anywhere.
Casa Angelina. Located in Praiano, between Positano and Amalfi, this is the place for relaxation and romance. Each of their bright rooms has a stunning view, and the amenities and services are top-notch. Andrea's travelers enjoy an exclusive sunset sundowner for two at the Seascape Cocktail Bar.
With so many hotels completely booked during high season, Andrea's travelers also have the option of spending the night in Amalfi Port on a 60-foot private luxury boat—which also gives you the advantage of going to dinner at restaurants only reachable via sea.
Restaurants the locals love
Trattoria da Gemma opened in Amalfi in 1872 and has been a favorite among locals ever since. The entrance is just off the city's main thoroughfare, up some well-worn steps. There are some tables along the steps, and more inside the elegant dining room. Much of the food is locally harvested. The lemon risotto with shrimp, fritto misto with crispy zucchini fries, and paccheri pasta are amazing. And if you love desserts, you'll be in heaven.
Locals head to the hillside village of Scala, just outside Ravello, for the extraordinary desserts and masterful meals served at Trattoria da Lorenzo; it's the sort of beautiful little eatery most people imagine when they think of a traditional Italian trattoria. Fish is the house specialty, but the pastas are also excellent—and plentiful. Be sure to sample the amazing local cheeses and figs accompanied by wonderful homemade jams.
Ristorante Torre Normanna, in the center of Maori, is a local favorite specializing in typical Campania and seafood fare. Its vegetarian dishes are every bit as good as its meat and fish offerings, which is saying a lot.
Meal worth the splurge

In the village of Sant'Agata sui Due Golfi, between Sorrento and Positano, Don Alfonso 1890 is a destination in itself. Considered one of Italy's top four restaurants, Don Alfonso serves dishes so beautifully composed they could be considered art, in a sleek setting right out of La Dolce Vita. After a meal that might include rigatoni "Vesuvio" or pasta with mussels and tuna botargo, you can stop by the shop for some bottled sauce or fine olive oil and can even spend the night in one of the suites if you've eaten too much to endure the winding roads home.
What to See and Do
Don't miss

Throngs flock to see the ruins at Pompeii, but Herculaneum—which was also wiped out when Vesuvius blew its stack in 79 A.D.—is arguably better preserved and largely overlooked. The huddled skeletons of people buried by burning ash while waiting for boats to carry them to safety is just one of the haunting and indelible sights here.
Don't bother

The Blue Grotto is Capri's most popular attraction and stunning to behold, but you'll pay a lot of money and wait a long time to be rowed around this loud, crowded cave. The entire island is surrounded by equally beautiful grottoes and tiny beaches that are completely overlooked and can be enjoyed privately and in your own sweet time.
Hidden Gem

La Conca del Sogno is a fantastic open-air restaurant and inn hidden in a corner of the Cove of Nerano and reachable only by boat or on foot. However you get here, you'll be treated to some of the best and freshest Mediterranean food you will ever taste. The pasta with zucchini is especially memorable.
Cheap Thrills

Wake up early to have a breakfast of cappuccino and brioche with the locals at a neighborhood café. One of the best is Amalfi's Pasticceria Pansa, near the Piazza Duomo, which has the best coffee and pastries in town.
All the main villages on the Amalfi Coast are very well connected by an inexpensive public boat service: From Salerno, you can jump on a hydrofoil and easily reach Cetara, Maiori, Minori and Amalfi. Stroll through the pedestrian city center in Amalfi, then take the hydrofoil to Capri, stopping in Positano and Sorrento.
Most Underrated Place
Don't be afraid to consider Naples. Sure, it's not smart to walk around dripping with diamonds or a big Rolex watch, but that's true of any large city. Naples is one of the most fun, energizing, culturally interesting cities in the world, with great shopping, fabulous people, and incredible history (its Archaeological Museum is said to be one of the best in the world). One of Andrea's favorite private guides there will invite you into his life for a day: Enjoy a cappuccino and brioche with him at his favorite morning bar, meet his mother in her home, then walk his favorite corners of the city, understanding what it was like to grow up here—finishing, of course, with the local specialty in one of the city's most historic pizzerias.
Bragging rights

Jackie Kennedy spent most of her holidays on the Amalfi Coast and became the most iconic symbol of La Dolce Vita. Andrea can arrange for you to enjoy a day out in Jackie's very own Fiat 600 multipla, a car custom-made for her by former Fiat owner Gianni Agnelli. After a drive and lunch in one of the places Jackie loved most, enjoy the sea breeze from a private gozzo (local boat) idling along the spectacular coastline, as Jackie used to often do!
Take a step back in time at a beautifully kept farmhouse in Tramonti. The owner will welcome you to her property, where you'll start by collecting produce directly from the garden and creating your own menu with her: gnocchi, tagliatelle, or tortelloni paired with amazing sauces. Take a break from cooking to taste some homemade cheese and wines. It is here, where time has almost stopped, that you can see how people used to live hand-in-hand with nature, and how they made the best use of the land.
Enjoy (often all to yourself) the many beautiful yet forgotten grottos that line the island of Capri—many of them are on the western side—whilst the masses wait in line to enter the Blue Grotto.
Downtime
Get out on the water in a kayak or, better yet, a boat with a captain, so you have nothing to do but enjoy the sea air and the view and whatever you've taken aboard to eat and to drink. Your hotel can provide the kayaks; Andrea can arrange for the boat.
Enjoy a hike along the "Pathway of the Gods": Take in the sights and sounds of the Amalfi Coast from above while mixing with locals as you pass through various villages.