The insider advice on this page is from one of Wendy's Trusted Travel Experts for Italy: Andrea Grisdale of IC Bellagio.
Armed with decades of experience in Italy (she lives on Lake Como) and the vast list of contacts in her little black book, Andrea can open the doors that are closed to most people (not, alas, George Clooney's) and satisfy almost any request. She interviews travelers in depth to gain a thorough understanding of their travel fantasies, preferences, and pet peeves, and uses that knowledge to craft an itinerary that pairs you with the perfect hotels (often off-the-radar boutique options), activities, guides, and even drivers. A bilingual former guide herself, Andrea knows every time-saving trick for seeing the most famous monuments while also squeezing in the hidden gems. She and her team have the clout to pull strings and ask for favors at Italy's best hotels, and they have a track record of coming to the rescue 24/7 should the need arise.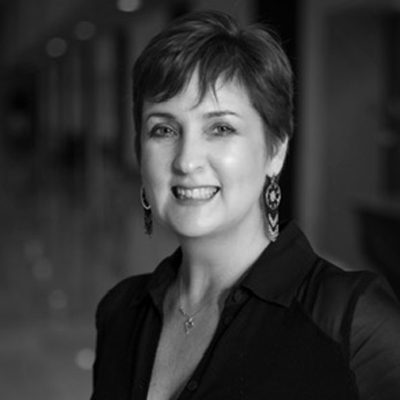 WOW trips start at $1,200 per day per couple (twice that for peak-season travel that includes 5-star hotels, private transport, and guided experiences). Andrea charges an additional $300 planning fee and usually a 30% advance deposit. In case of cancellation, the fee and deposit are non-refundable but may be credited toward a future trip.
Where to Stay and Eat
Best bang-for-your-buck hotel

The Grand Hotel Tremezzo, on Lake Como is an Art Nouveau waterfront palace as elegant today as when it opened in the early 1900s. The Deluxe Lake View rooms have the most stunning vistas and are the same size as the junior suites, yet much more affordable. My guests get to visit the kitchen with one of the owners of the hotel to help the chef make the signature Torta Valentina dessert, a chocolate and almond cake that the chef will adorn with the guest's name. It's a rare behind-the-scenes peek at this extraordinary property that I promise you won't forget. The opulent Villa Sola Cabiati is open only to guests of the Grand Hotel Tremezzo; for those who contact me via WendyPerrin.com, I can also arrange a guided tour of some hidden rooms that are difficult to access without booking a private event, followed by an aperitivo in the lounge or gardens.
I also own my own hotel, the Palazzo del Vice Re, with a private stone beach on the shores of Lake Como in Lezzeno, a typical medieval village. This restored 16th-century palace now houses five generously sized rooms, one a two-level, two-bedroom suite with its own private entrance; the work was done using local artists and craftsmen, keeping the property's rich history but adding all of the 21st-century's creature comforts. Guests love to mingle with locals in this small, off-the-beaten-track town. WendyPerrin.com travelers receive an aperitivo on the Sun Terrace by the lake.
The area of Cavaion Veronese, close to Lake Garda and of course Verona, the romantic city of Romeo and Juliet, produces very fine wines—especially Amarone and Lugana. Five-star Villa Cordevigo, owned by two wine-producing families, is little more than 15 minutes from one of Lake Garda's most sought-after beaches: Punta San Vigilio. Exploring the olive and lemon groves make for an especially Mediterranean atmosphere and great opportunities for learning for about the fragrant olive oil made here; Giuseppe D'Acquino, the Michelin-starred chef, enjoys teaching guests how to choose fine wines and oil. Our clients get a free upgrade when available, early check-in, and late check-out.
Restaurants the locals love

Ittiturismo Abate, in Lezzeno, on Lake Como, is a small and simple place that serves wonderful fish dishes. It won't open if fresh fish isn't available. Fortunately, that rarely happens. In fine weather, sit outdoors to enjoy the views with your meal.
Ristorante dell'Hotel Verbano, located on the southern tip of Fishermans Island on Lake Maggiore, serves a fabulous lunch with a spectacular view overlooking the Borromean Gulf. The lake-fish dishes are the top choice, though the pastas are also worth considering. The hotel runs water taxis to and from Stresa in the evening—though the boats may not run in bad weather.
In Careno, one of the smallest and most quaint villages on Lake Como, you'll find the Trattoria del Porto, which serves simple but good local food. You can come via the main road between Como and Bellagio, but it's more scenic (and fewer steps) to arrive via the lake. Trust the owner, who will decide for you what you're eating and drinking when you arrive—and ask him to show you inside the beautiful little 12th-century church of St. Martino in town.
Meal worth the splurge

Il Piccolo Lago, on Lake Mergozzo, between Lake Maggiore and Lake Orta has earned two Michelin stars for serving dishes equal to its divine setting. Start your meal with an aperitivo in the kitchen. During cooler months you can enjoy the fireplace; in summer, the terrace is the only place to be.
What to See and Do
Don't miss

The best way to enjoy the lakes is from the water itself, whether aboard a private charter, the public boats, a self-drive vessel (you can rent one under 40 horsepower without a license), or even a kayak. Being out there will give you the best idea of what the lakes are all about and how people here live—not to mention give you views of some beautiful properties that aren't visible from the roads.
Lake Orta: This small tranquil lake just west of Lake Maggiore is one of the most pristine in the region and was immortalized by both Balzac and Nietzsche, yet it is often overlooked. Stroll past the Baroque and Romanesque buildings that line the shores, get lost in the maze of alleyways on St. Giulio Island, or spend a day swimming, kayaking, and hiking through the palm and olive trees on the island's forested hillsides.
The slow drive between Lake Maggiore and Lake Como via Lake Lugano takes longer than the highway and requires using car ferries, but it travels through gorgeous valleys and market towns and past chocolate factories and other fun diversions. Most people take the fast route and miss it all.
The Franciacorta wine region, which is well located between Milan and Lake Garda; Franciacorta could be described as an Italian Champagne. There are many osteria and trattorias in the area that serve older traditional dishes, and a beautiful property called L'Albereta, in the town of Erbusco not too far from Lake Iseo.
Don't bother

Going to Milan for everyday shopping: Many people visiting the Lakes Region head to Milan to buy souvenirs and casual clothes. But the stores along the main thoroughfares sell high fashion, leaving most visitors empty-handed and disappointed. Unless you're looking for fashion with a capital F, stick to stores in the local towns of the Lakes Region and you'll be sure to find what you're looking for.
However, do go to Milan to enjoy some of the best people watching you will ever enjoy, great restaurants, a fun art district, the world-famous Last Supper painting, some amazing architecture, and access to some of the best tailors you will ever find.
Hidden gem

With stunning views of Bellagio and Lake Como far below, the peaceful, rustic Rifugio Martina is worth every step of the steep 20-minute hike from town (the owners will pick you up and drop you back at the nearby parking lot if you prefer not to walk). Leave the crowds behind and tuck into some cheesy, garlicky polenta or other simple, hearty mountain fare while also savoring the quiet and the vistas.
Cheap thrill

For a real change of pace, drive to Switzerland for the day. You can reach San Moritz in under three hours from Menaggio, on Lake Como, through spectacular alpine scenery on a route that runs alongside verdant valleys and massive glaciers. You'll know you've arrived when you spot your first pair of lederhosen.
For those staying on Lake Orta and Lake Maggiore, you can enjoy the beautiful Swiss towns of Ascona and Locarno, which can be reached by following the lakeside road or via the public boat system on Lake Maggiore.  Both of these towns have some beautiful shops, amazing jewelry, views to take your breath away, and some fun eating places too.
Bragging rights

Exploring the lakes on a gorgeous, classic Riva Aquarama speedboat. Your English-speaking captain will pick you up in one of these mahogany beauties favored by the local elite for a lakeside tour that will reveal the many magnificent villas and gardens that are hidden from view on land.
We can also arrange for you to step into local life by joining a family for lunch at their home. One family owns a vineyard that you can tour before or after the meal (which includes wines made right on the property); another has a two-acre garden from which everything that is served has been harvested; a third family will teach you how to make pizza in their home. You can even make your own pizza in the wood-burning oven at a local family's house, with a lake view from their garden. All the ingredients you'll use are homegrown.
If you're visiting during one of Milan's four Fashion Weeks, I can arrange for a private presentation of Versace's latest collections (worn by the same models who will be strutting the catwalk) at the iconic brand's flagship store. Learn about the brand's history—Gianni spent his formative years playing among fabric scraps and pattern papers at his mother's dressmaking workshop—and browse the racks at your leisure with an aperitivo.