Published in our biweekly newsletter on 12-15-21. For travel updates straight to your inbox, subscribe here.
Readers are traveling during Omicron—and we're talking to them about what it's like.
What happens when you're traveling internationally and the borders of the country you're visiting suddenly shut down? Well, if you're a WOW List traveler, you get exactly the help you need. Below, Billie interviewed two of our readers who found themselves in that situation two weeks ago, and who not only got home safe and sound, but had a great trip to boot.
---
INTERVIEW
The borders closed on this couple…but their trip still had a happy ending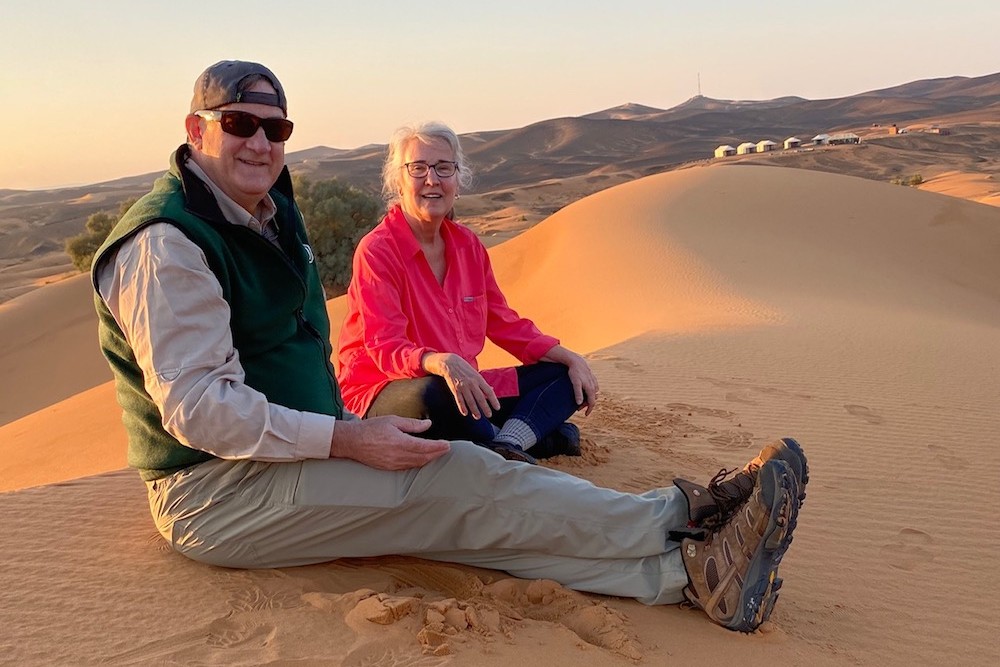 Lindsey Stewart and Jon Peabody were nearing the end of their time in Morocco when they got a call from their WOW List team: Because of the Omicron variant, the government was going to close the airport in the next few days—a step that would affect incoming flights but also the ones going back home.
Fortunately, the couple, who live in Chicago, had booked their trip through WOW Listers Hicham Mhammedi Alaoui and Radia Tehitahe, which meant an entire on-the-ground operation in Morocco was ready to help out with what could have been a very stressful situation.
First, the team immediately chauffeured Lindsey and Jon from Marrakech to the Casablanca airport to arrange new flights out of the country. "The driver and the guide stayed with us the whole time and took incredibly good care of us," Lindsey told me over the phone a few days after her return. "They gave us information on flights that we couldn't have heard about on our own."
Since the new flights weren't taking off for a few days, Radia set the travelers up comfortably in Casablanca so that the wait still felt like vacation, rather than limbo. "They gave us a reservation at a really cute boutique hotel that we loved!" Lindsey said excitedly. In fact, she sounded so relaxed about the whole episode that I asked her how she'd remained so positive. "Because of Hicham and Radia and their team, the experience wasn't bad," she said. "We were handheld the whole time. They stuck with us. My god, what if they hadn't? They took us to the hotel from the airport when that was a mess. They said, we'll pick you up tomorrow and we'll go see the mosque. They identified good restaurants for us to go to. They were incredibly attentive."
More than that, Lindsey told me that she genuinely had a wonderful trip. "My husband and I both had a great time and enjoyed everything," she said, recounting a cool sidecar excursion in Marrakech that took them through non-touristy neighborhoods they wouldn't have otherwise seen; a street-food tour in Fez; and the great shopping they did, including some carpets that are on their way to Chicago. Lindsey is even glad they ended up seeing Casablanca. "The original itinerary had us skipping Casablanca because I had heard, incorrectly, that it was a dump, so I had told Radia I didn't want to go. But, as it turns out, I found Casablanca to be extremely charming and clean—and the mosque was fantastic because nobody was there because of Covid. So that worked out great."
They were still in for one more surprise, though.
"On the last day, the owner of the company, Hicham, and his in-country coordinator, Maryama, took us out to a really nice restaurant right on the coast. I mean, come on!" Lindsey said with a laugh. "It is exactly why you want a good company in a foreign country. We never panicked."
Stay tuned for more interviews with readers who are traveling now. —Billie
CLICK TO FIND YOUR OWN LOCAL FIXER
---
LATEST TRIP REVIEWS
Pandemic-Era Travel: The Trip Reviews That Matter Most Right Now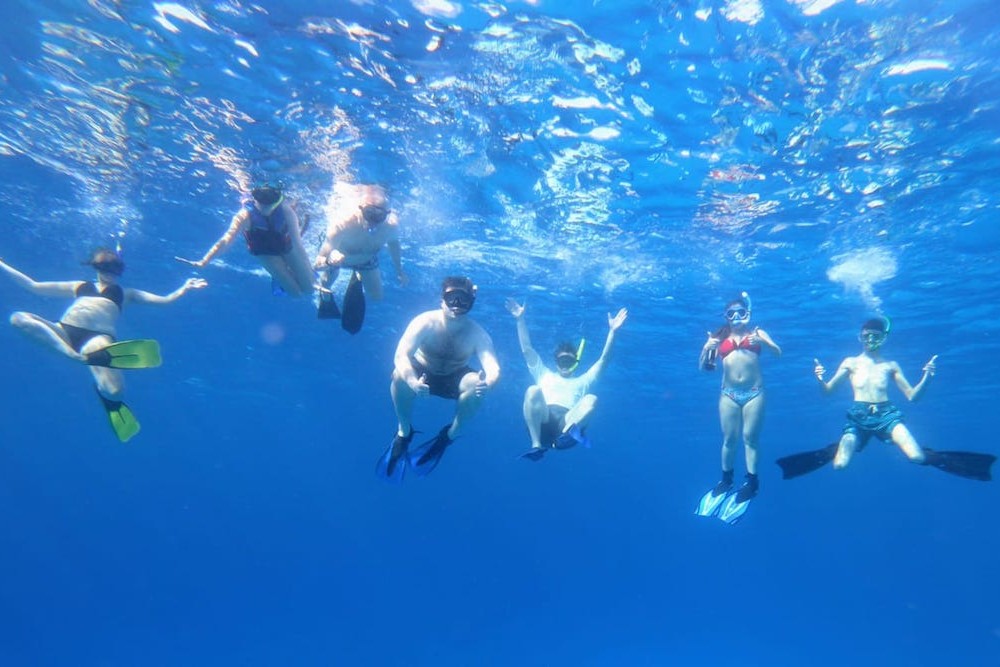 Find out what travel is like from real people who've just been on trips in the past few weeks—including Lindsey Stewart's full review of her Morocco adventure. These trip reviews show what it's really like to travel now in specific places, and how the right destination expert can make it work.
---
UPDATED
Best Places to Travel This January
This list represents U.S. travelers' best bets for January 2022 specifically, when it comes to reduction of Covid-related risks, good weather, and favorable conditions for local activities. With the right local expert arranging your trip, you can spend most of your time in the open air, keep socially distanced, and limit your activities to places with high vaccination rates and low rate of local spread.
BEST PLACES TO TRAVEL THIS JANUARY
---
UPDATED
The Countries That Are Open to U.S. Travelers and How to Get In
Austria has ended its lockdown for vaccinated people, and several countries in Asia are allowing travelers back in, including Cambodia, Thailand, Vietnam, and Sri Lanka. We're keeping close track of all these changes as countries open (and reopen), so bookmark our list for the latest intel and requirements.
---
We're Here to Help
As a travel journalist and consumer advocate for the past 30 years—first as Condé Nast Traveler's advice columnist, then as TripAdvisor's Travel Advocate—I'm all too aware of the travel concerns that need to be addressed as a result of this pandemic. For many trips, you'd be wise to use an extremely well-connected, extremely knowledgeable, destination-specific, trip-planning specialist who can act as your local fixer. You'd be even wiser to find and contact that trip planner via The WOW List, which is the first step in my WOW approach to trip planning, created by popular demand from my longtime readers. It's the approach used by the travelers who are submitting these trip reviews and getting benefits including priority status, VIP treatment, my advice from the start of your trip planning, and the chance to win a surprise, custom-designed WOW Moment on a third qualifying trip. It all starts when you tell us about the trip you want via the questionnaires on The WOW List. —Wendy