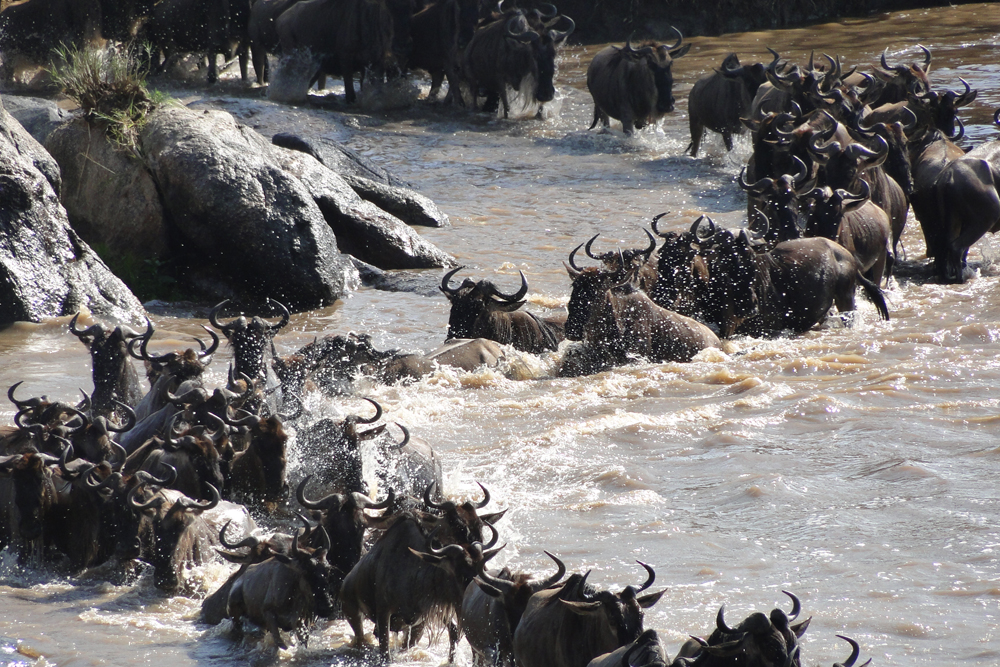 The great migration wildebeest crossing the Mara River, Masai Mara, Kenya. Photo: Hippo Creek Safaris
Don't put off that dream safari any longer. Right now, KLM is having an amazing 24-hour flash sale to Nairobi, Kenya—less than $800 round-trip from New York, Chicago, and Houston. You must buy the tickets today (December 10), and don't be scared off by the recent ebola outbreak—Nairobi is more than 3,000 miles from the closest affected country.
Kenya is home to the Great Migration, and wonderful safari camps. For help planning your safari, contact one of Wendy's Trusted Travel Experts for East Africa, Nina Wennersten or Linda Friedman.