As countries around the world start to reopen to travelers—some even to U.S. residents—we want you to know how travel experiences in those places will differ from before and how to make them as Covid-safe as possible. So, in a new article series, we will be following the pioneers on Wendy's WOW List of Trusted Travel Experts as they road-test their reopened destinations anew. Remember, these are the trip planners with the highest standards in the world—they've earned these stellar reviews—so we'll ask them how local safety protocols measure up; the savviest ways to sightsee and explore; and the safest places to stay, eat, and get health care if necessary. In other words, we'll follow them as they do all the in-country legwork so that you don't have to.
First up: Julian Harrison, an African safari specialist who's just back from an adventure in Kenya with his son Christian.  Because Julian felt his experience in Kenya was safe and delivered unexpected perks, he will be leading an exclusive, small-group trip back there in December, using his favorites of the camps and lodges he just road-tested. (If you're interested in joining this trip, contact Julian via his WOW List page to ensure you're recognized as a VIP. Here's why.)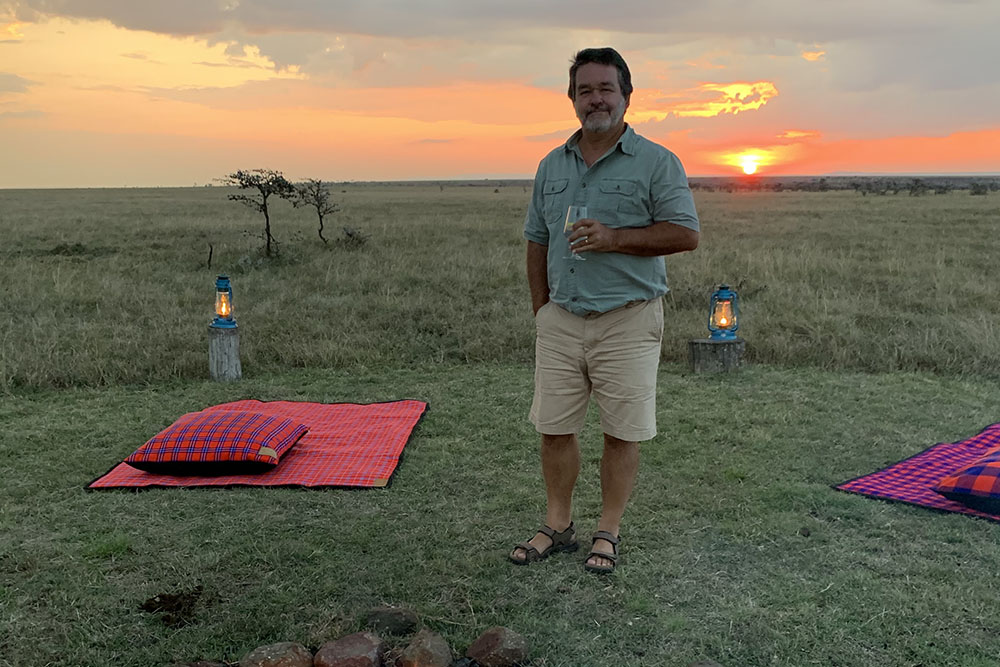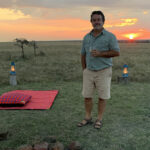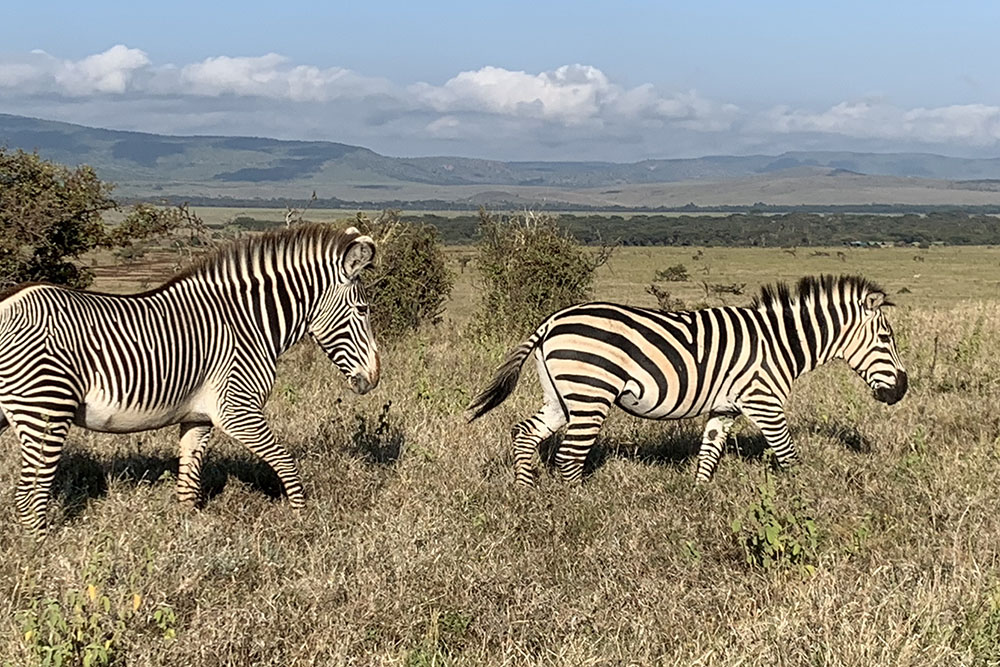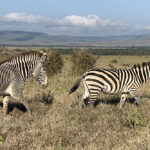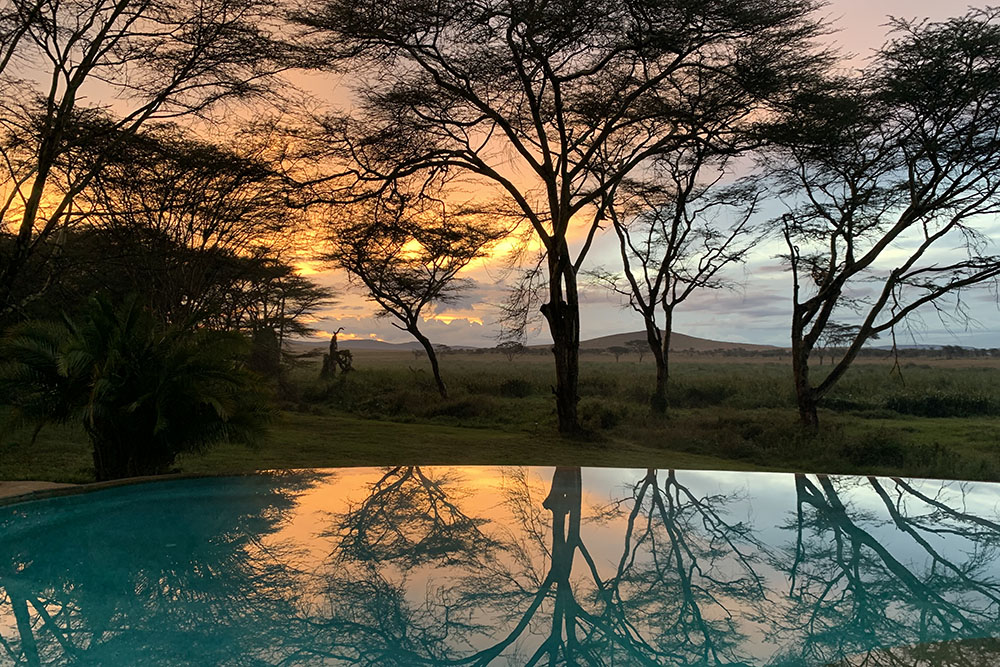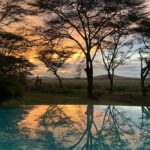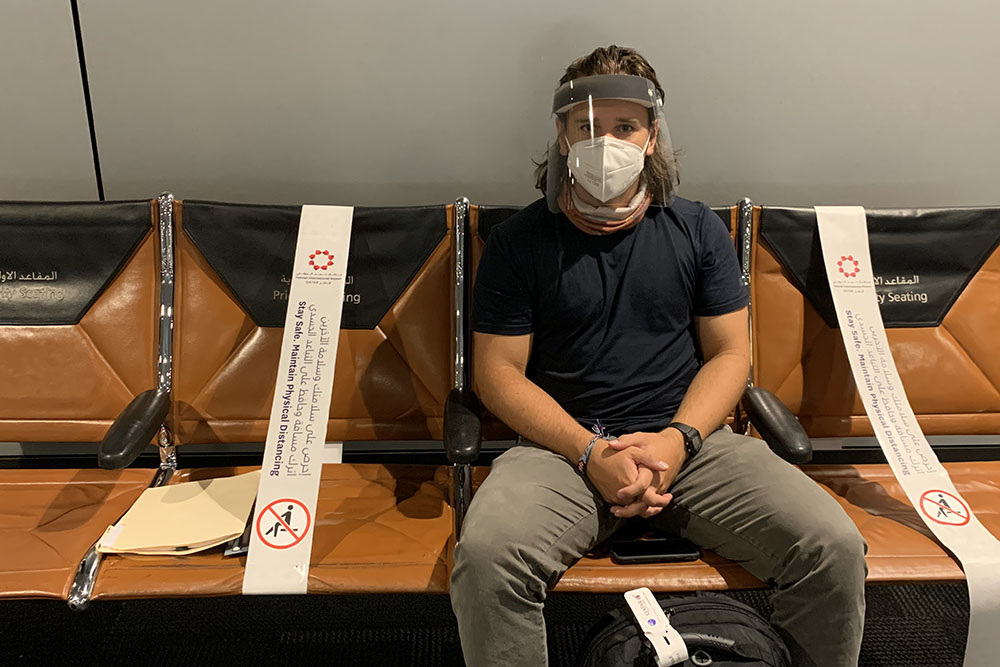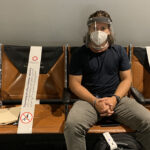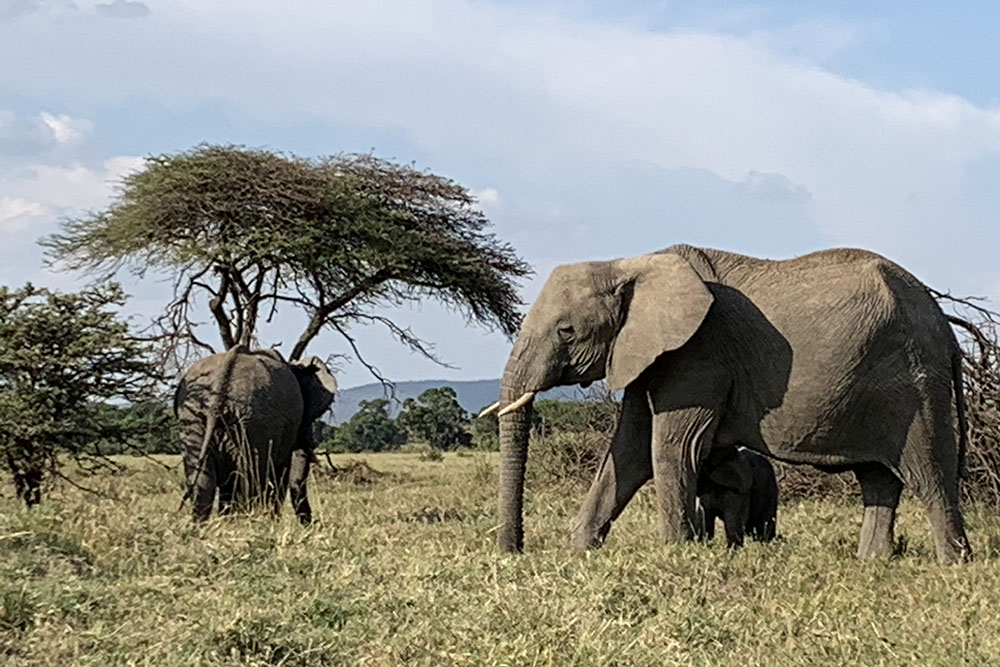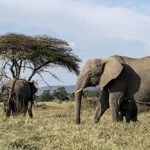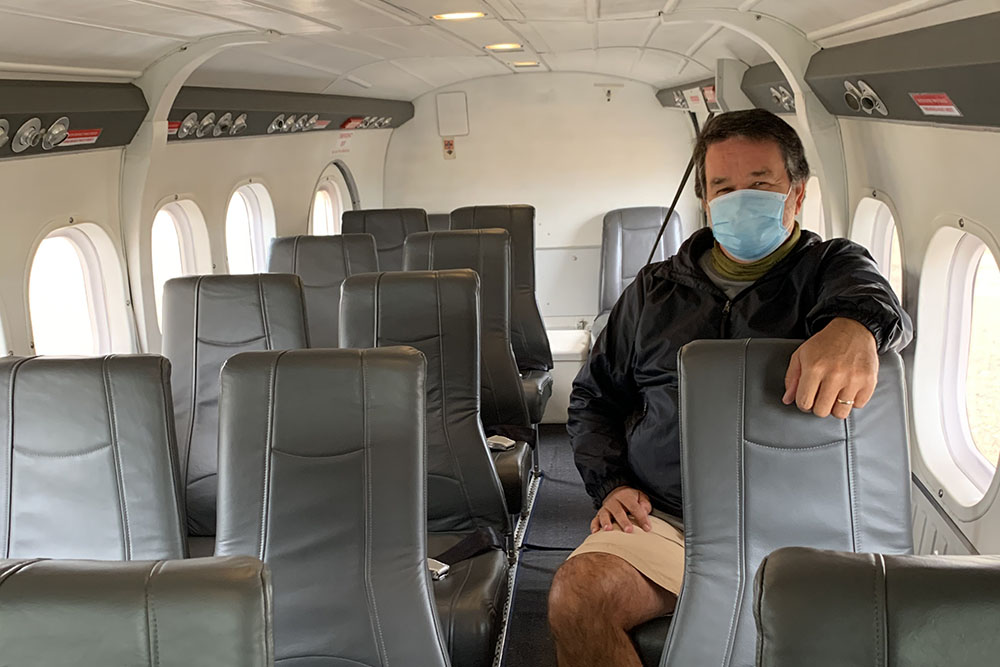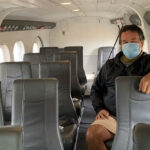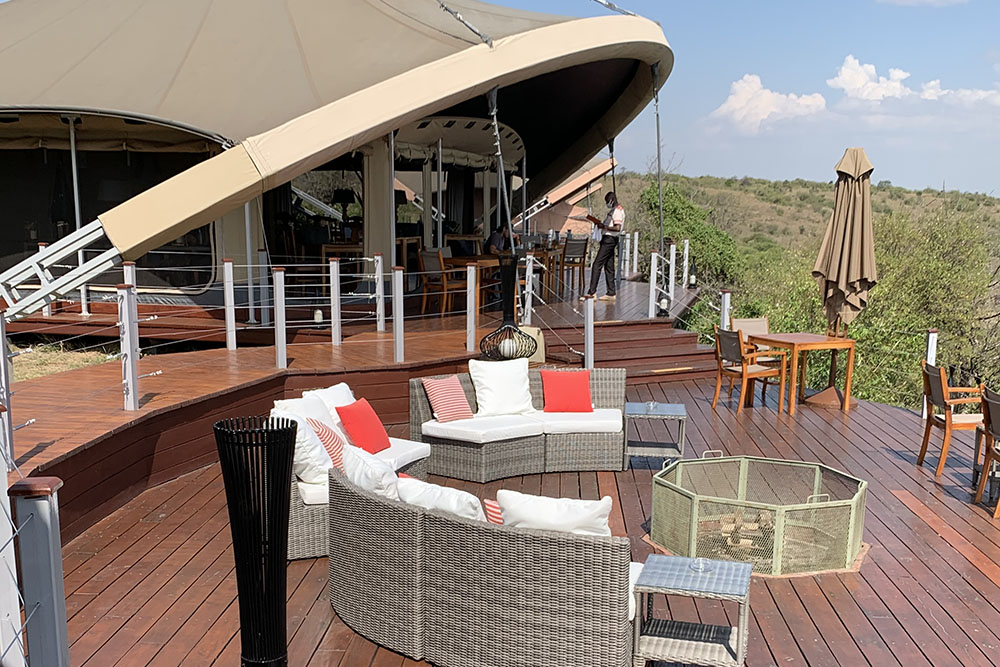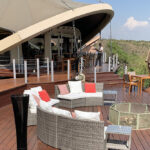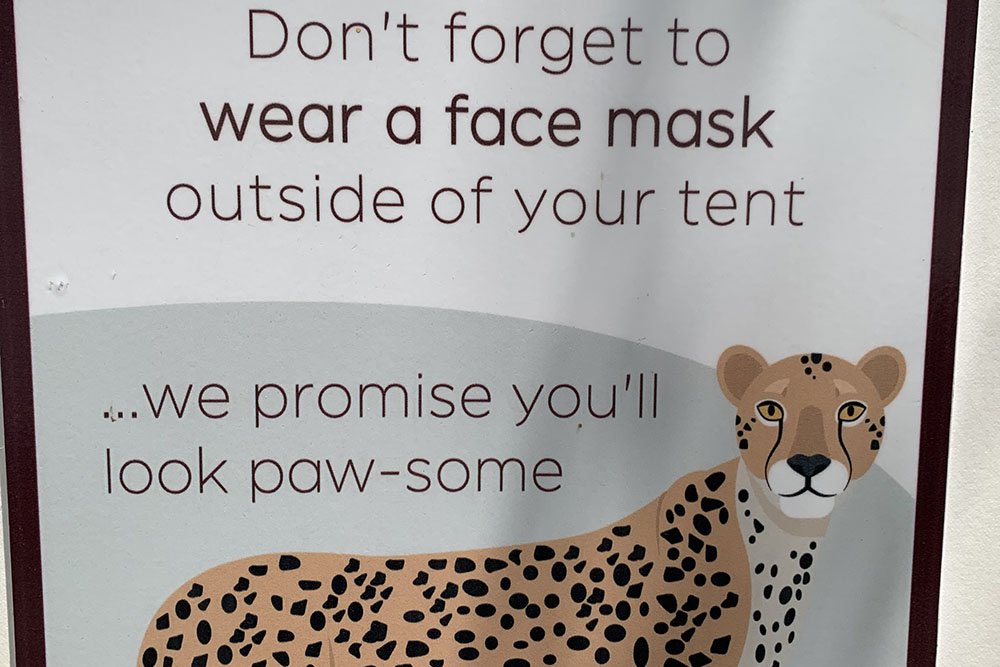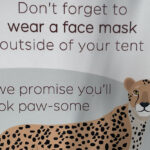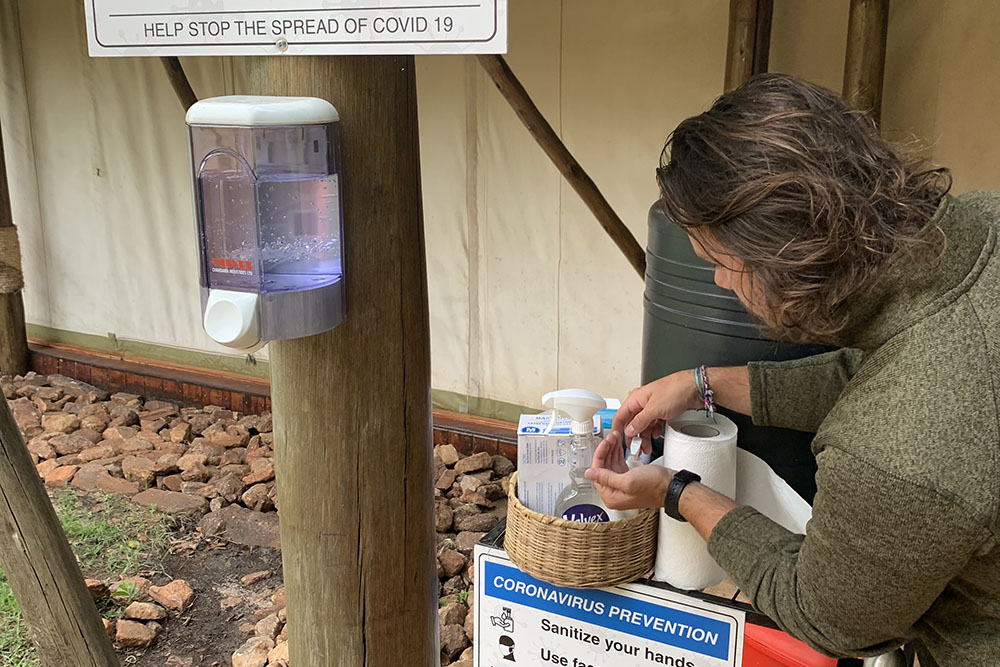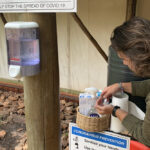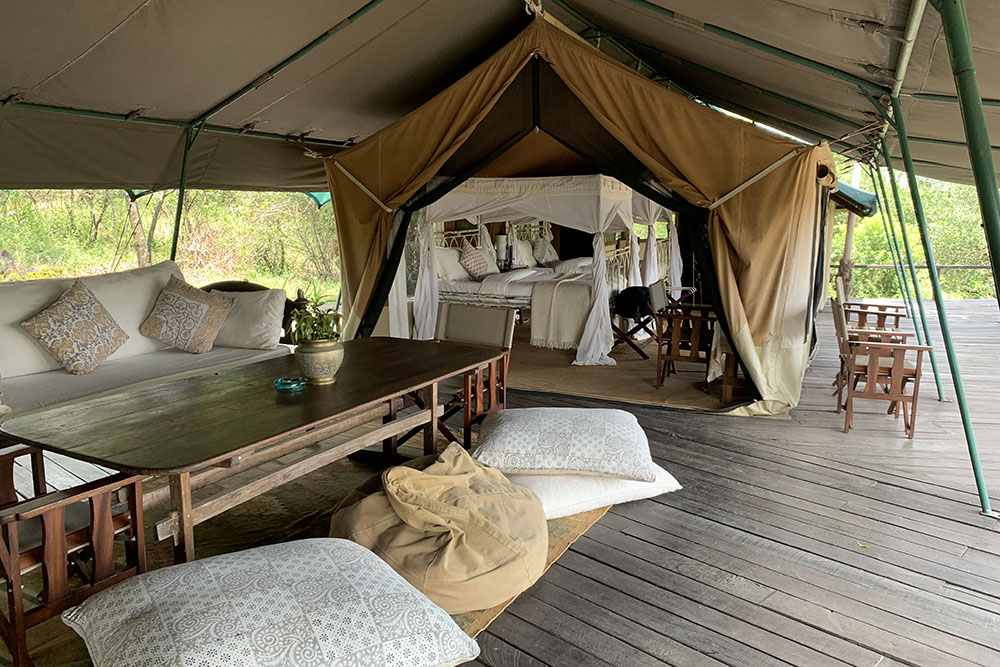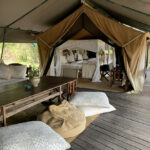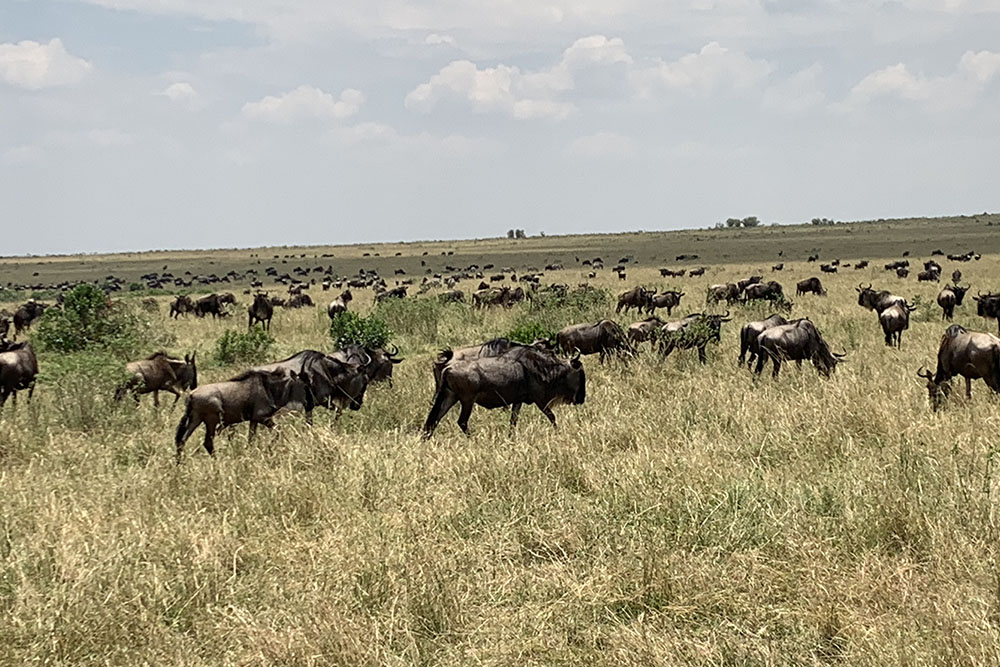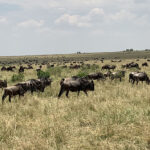 Did you get a Covid test before the trip?
Yes, travelers to Kenya must bring proof of a negative result from a Covid test taken within 96 hours of arrival. We also needed to fill out a health declaration form online and undergo a health screening upon landing.
How did you get to Kenya, and what should we know about the flight?
Christian and I chose to fly over on Qatar Airways via Doha. Their health and safety protocols made us feel very safe:  Every passenger was given a face shield to wear when boarding and disembarking the plane, and the flight attendants wore protective gear over their uniforms with masks and safety glasses. The business-class cabin from JFK to Doha was perfect for social distancing, since it offered individual cabins with doors to shut. The cabins are not foolproof—because the walls don't go as high as the ceiling—but you're still not having that direct line of sight with other passengers.  For the most part, everybody stuck to the rules, wearing masks throughout the flight except when drinking or eating.
Did the airports feel safe?
JFK Airport was deserted, with virtually nothing open. In the lounge at JFK, there was no service at all: no food, no drinks being served, nothing. You just had the ability to sit in a comfortable chair (and every other seat was blocked off).
Doha was a little more happening, in terms of shops being open, but all public seating had a banner across every other seat that said "Do not use this seat." They were good about that throughout, with middle seats blocked everywhere, including on the plane.
How did the health screening go when you landed in Kenya?
We lined up at a lean-to outside the terminal, where they checked our Covid-negative certificate; asked for the QR code we'd been given when we filled out the online health form; and took our temperatures. Once that was done, they let us into the building to go to immigrations and customs.
If you arrive without a QR code, you have to fill out the form and get that code while you wait in line. And if anyone were to show up with no test or a positive test, I assume they would need to go into quarantine. It's unlikely that someone would have shown up without a test, though, because when we were checking in for the flight in New York, they confirmed our results.
What safety protocols did you find on safari?
Every safari camp and lodge—in fact, every building or structure, such as a supermarket—is bound by law to have hand-washing facilities and sanitizer outside the premises, and you must use them before entering and have a temperature check. And even while you're staying at a camp, they check your temperature every morning. Safari vehicles are equipped with temperature checks too.
Also the staff and guides all get Covid tests and temperature checks on a regular basis. Meals at camps are taken in separate locations, to avoid being close to others.
How safe did it feel, compared to back home?
I actually felt safer in Kenya than in the U.S.  In the U.S. you can go anywhere as long as you're wearing a mask, but in Kenya you can't go unless you've washed your hands and had a temperature check.
And the level of infection is extremely low; it's not huge numbers of people who have died from Covid. I think part of the reason the rate of infection in most African countries has been low is that the governments there are used to this stuff, because of viruses like Ebola. So as soon as Covid reared its head, they went into lockdown. They got on with it as soon as possible, to get rid of it.
Even South Africa, for years and years before Covid, every time you entered the country, you got a thermal scan and they checked your temperature.
Were you able to stay socially distanced on the game drives?  How?
Pretty much all camps have limited the number of people per vehicle, going from six people to four people. And wherever possible, they are giving individual groups their own vehicles, so they're not with strangers.
All the vehicles I rode in were open-air—and that's because of the properties I chose. (You usually get closed vehicles at lower-end properties or when you're doing an overland circuit where you take the vehicle from Nairobi, visit several properties and then go back to Nairobi, because you don't want to be in an open vehicle when you're out on the road.)
How does the wildlife now compare to before the pandemic?
I wouldn't say you're seeing more wildlife but that you're seeing it pretty much all to yourself.  Typically, in the Maasai Mara, in a day's game drive, it's not unheard of to see 100 vehicles. But right now, you're not seeing other vehicles. It's just you and nature.
For instance, in the Maasai Mara, at Mahali Mzuri Camp (owned by Sir Richard Branson), during our spectacular drive through large herds of wildebeest, we encountered only three other safari vehicles all day.
Later in the trip, we did a full day into Tsavo East National Park and did not see one other vehicle the entire day. That is the benefit of being there right now: You're experiencing those parks like the early pioneers did, before tourism even happened.
What has the pandemic made harder?
Having to get the Covid test ahead of time is harder, I guess. And it's harder that people are perhaps more nervous to travel because of the unknown. But that's one of the reasons I went on this trip—to check it out for myself. And I felt pretty comfortable.
The general consensus I hear from travelers is that they are not all that concerned about being in Africa. It's getting there—the airports and flights—that concerns them. But I think the airlines' filtration systems are equipped that if everyone wears their masks and does the right thing, it's pretty safe.
The other concern I hear is: What if I get Covid in Africa? What medical facilities are available? We automatically sign up all our clients for the Amref Flying Doctors service, so if anybody gets sick, we cover them, on top of their own insurance, for getting from a camp to a hospital in Nairobi. And the government has insisted that all the counties in Kenya must have a minimum of 300 safe Covid beds.
What did you learn from your own trip that has helped you build the small-group adventure you're planning in December?
First and foremost, I learned that it's a safe country to visit. Nobody can guarantee that somebody's not going to end up with Covid, but in my opinion, if you do all the right things, I think it's a low-risk, once-in-a-lifetime opportunity to feel like a pioneer and see these landscapes and animals without tourists.

Be a safer, smarter traveler: Sign up for Wendy's weekly newsletter to stay in the know. And read real travelers' reviews of Wendy's WOW List and use it to plan your next trip.